Comparing Sicily vs Malta: Choosing Your Mediterranean Escape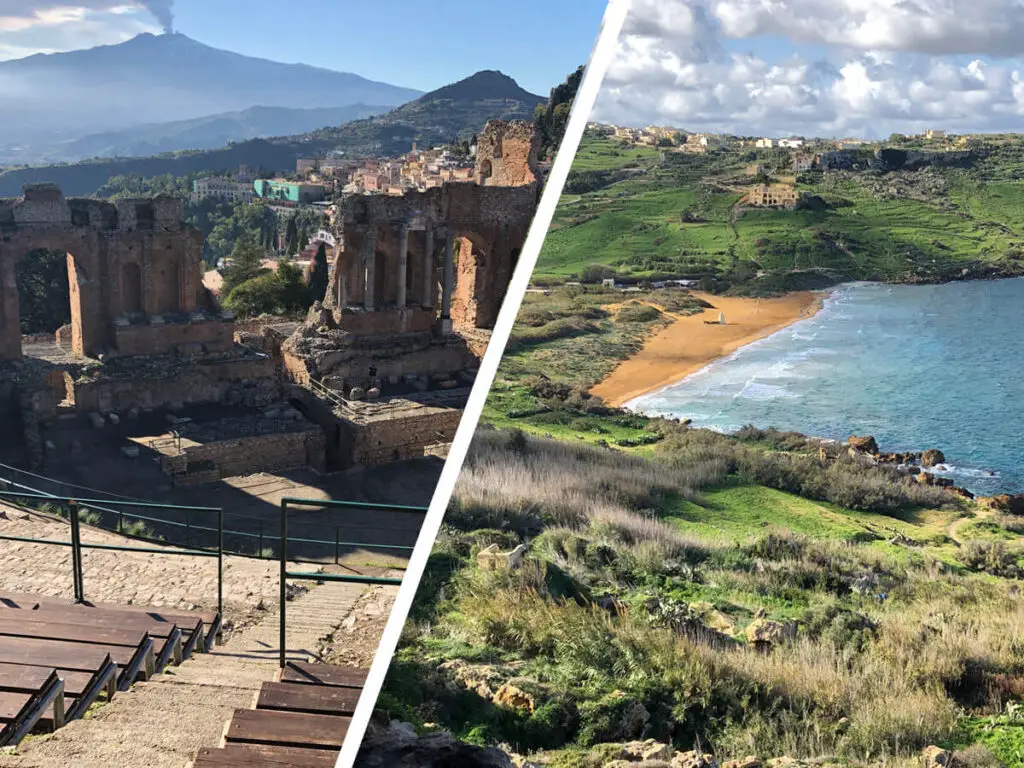 Both Sicily and Malta have their unique charm and attractions, offering a blend of history, culture, natural beauty, and delicious cuisine. The choice between the two ultimately depends on your preferences for size, diversity, and the specific experiences you're seeking.
Sicily is 81 times larger than Malta offering more beaches, scenery and historical sites. Both islands have many kids activities that can keep families busy for days. However Malta is 24% more expensive with respect to holiday rentals and 40-50% more expensive for restaurant dining, but cheaper for travel.
Here is more detail on what to expect from their size, costs, historical and cultural heritage, architecture and landmarks, kids activities, natural beauty, cuisine, nightlife and entertainment.
I've also included some great and appropriate suggestions for accommodation when necessary to help you make the most of your holiday.
Size and Geography
Sicily is the largest island in the Mediterranean Sea and is also the largest region of Italy. It has diverse landscapes, including rugged mountains, beautiful beaches, and fertile plains.
On the other hand, Malta is one of the smallest states in the world. With a total land area of approximately 316 square kilometres (122 square miles). It is one of the tiniest countries both in terms of land area and population.
Despite its small size, Malta packs a punch. It has a rich history, vibrant culture, and stunning natural beauty, making it a popular destination for tourists.
The Maltese Islands are a small archipelago consisting of three main islands: Malta, Gozo, and Comino. It has a compact size, with Malta being the largest island.
Costs
One important factor for most tourists is the cost of a destination. The cost difference between Sicily and Malta varies depending on several factors. That includes prices for accommodation, dining options, transportation, and activities.
Overall Malta and Sicily have similar average costs for hotel accommodation, but holiday rentals are 24% more expensive in Malta. Restaurant dinning is at minimum 40-60% more expensive in Malta. However it is around 300% more costly to hire a compact model car and activities are marginally more expensive in Sicily.
For more comprehensive details on holiday costs for both destinations, there are 2 articles: is Malta expensive and is Sicily Expensive. Both these articles will give you a cost break down with average cost prices in Euro.
It is good to note that you can enjoy both destinations on various budgets. The overall cost will depend on individual preferences, choices, and travel styles.
Interestingly, in recent years many local Maltese prefer holidaying in Sicily rather than the sister island of Gozo. This trend is largely because of the increased cost of accommodation across the Maltese Islands.
Consequently, when locals compare the two destinations, Sicily appears to be a more appealing option. However, for tourists who have never visited the islands before, might have a different perspective.
Historical and Cultural Heritage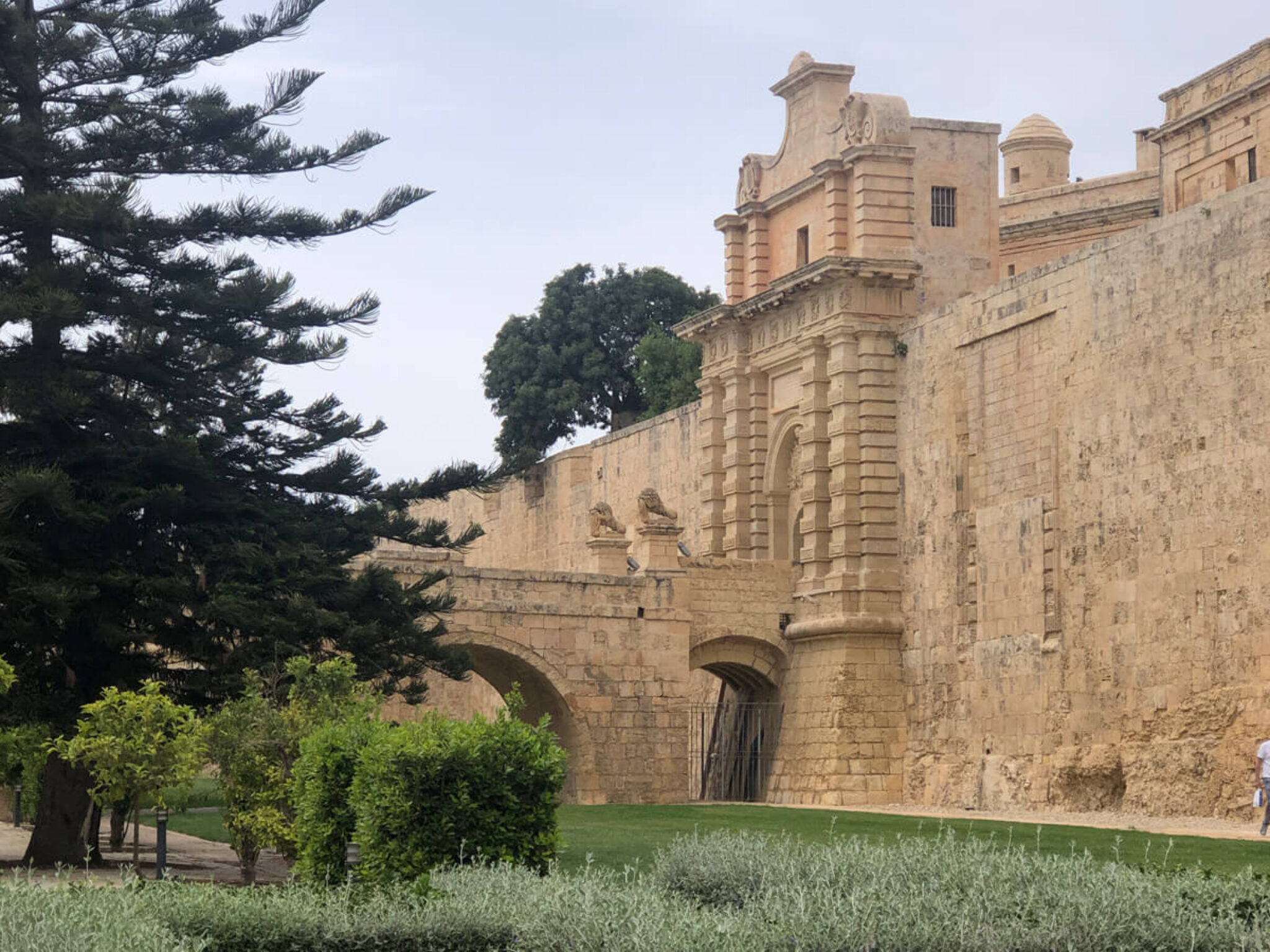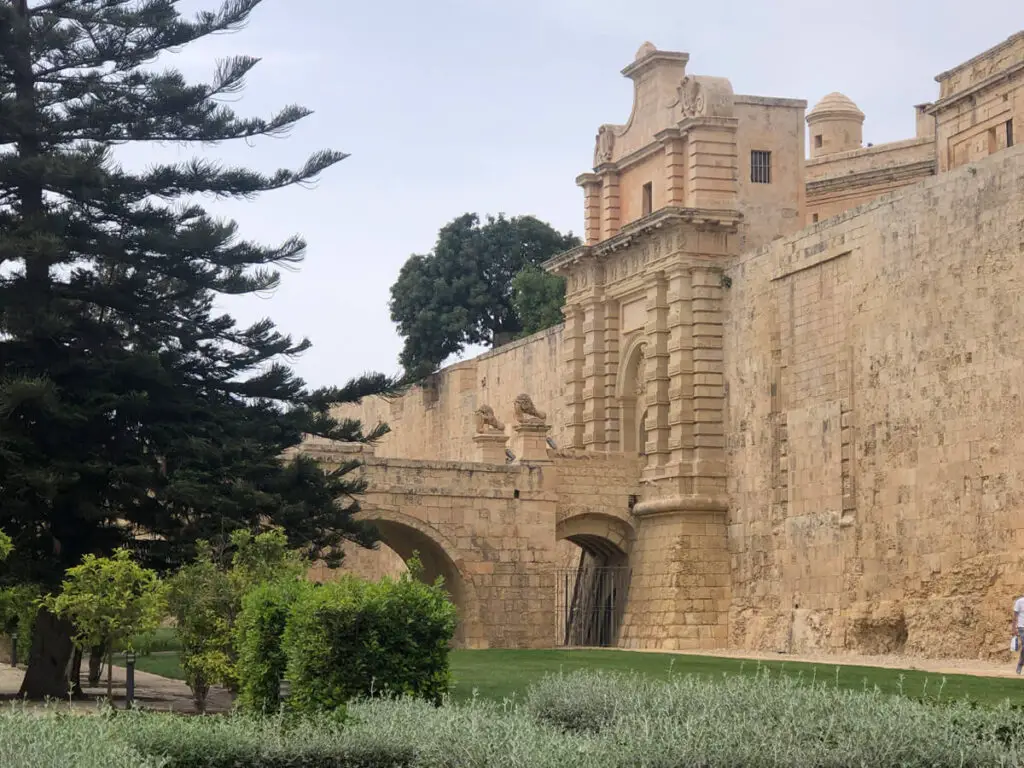 Since Sicily and Malta are in close proximity to each other, they share a similar cultural heritage. Yet they also possess distinct characteristics that set them apart.
Here is a short table with a list of civilisations that have left their mark on the islands for you to get a quick overview.
| | |
| --- | --- |
| Sicily | Malta |
| Phoenicians | Phoenicians |
| Greeks | Carthaginians |
| Romans | Romans |
| Vandals | Byzantines |
| Ostrogoths | Arabs |
| Byzantines | Normans |
| Arabs | Knights Hospitaller |
| Normans | French Occupation |
| Swabians and Angevins | British Empire |
| Aragonese and Spanish | Independence |
| Bourbon Kingdom of Two Sicilies |   |
| Italian Unification |   |
These diverse cultural influences have shaped their architecture, art, language, and cuisine.
Religion also plays a significant role in both Sicily and Malta. Sicily has a strong Catholic heritage, with magnificent cathedrals and religious festivals such as the Feast of Saint Agatha in Catania.
Malta, too, is predominantly Catholic with religious processions and festivities celebrated in most towns. One of the most popular is the Feast of St. Paul's Shipwreck celebrated in Valletta.
Where to Stay for History and Culture
There are plenty of places to stay all over Malta and Sicily. However if you want to stay in old historical towns, both Malta and Sicily have several.
Malta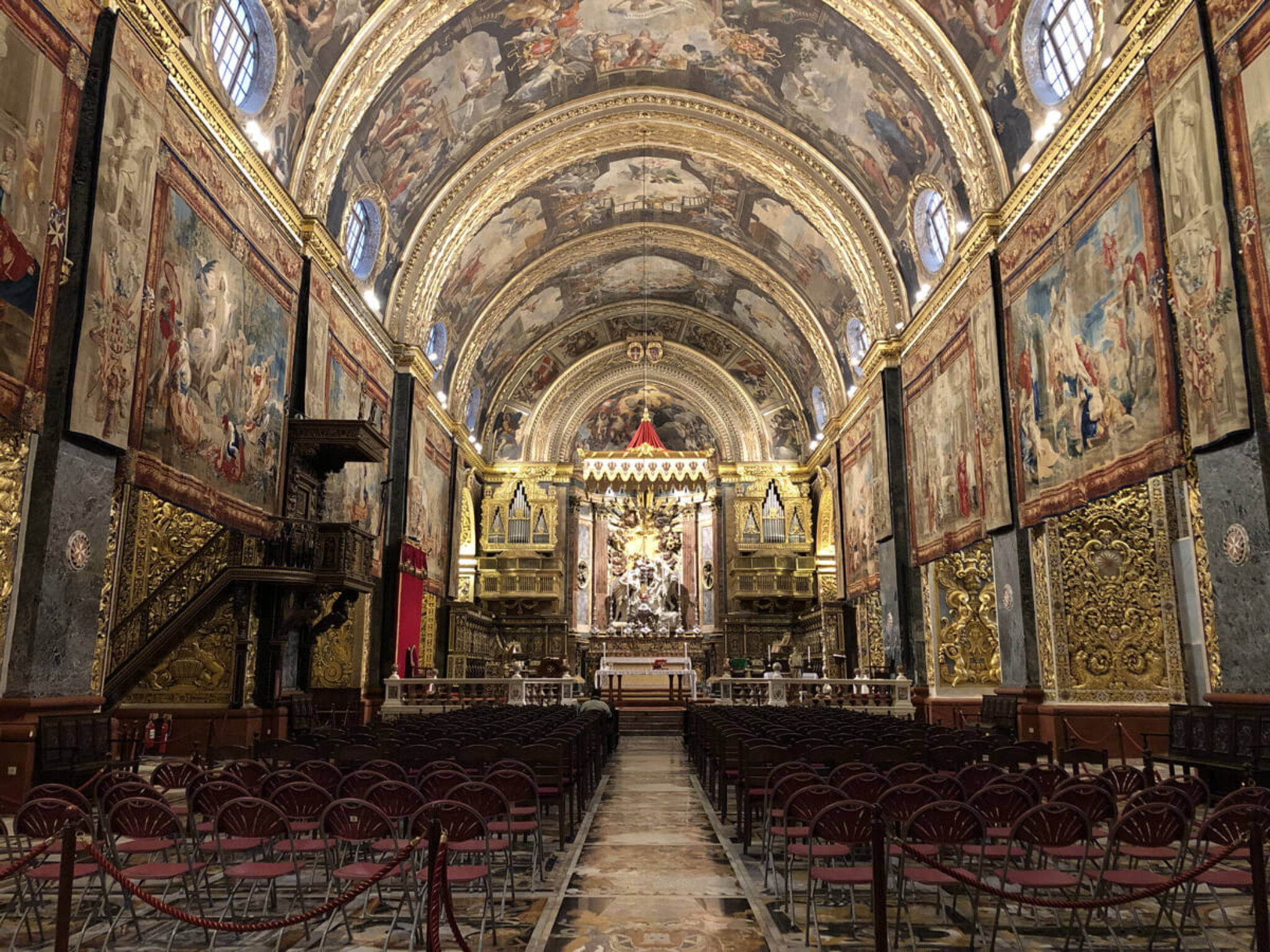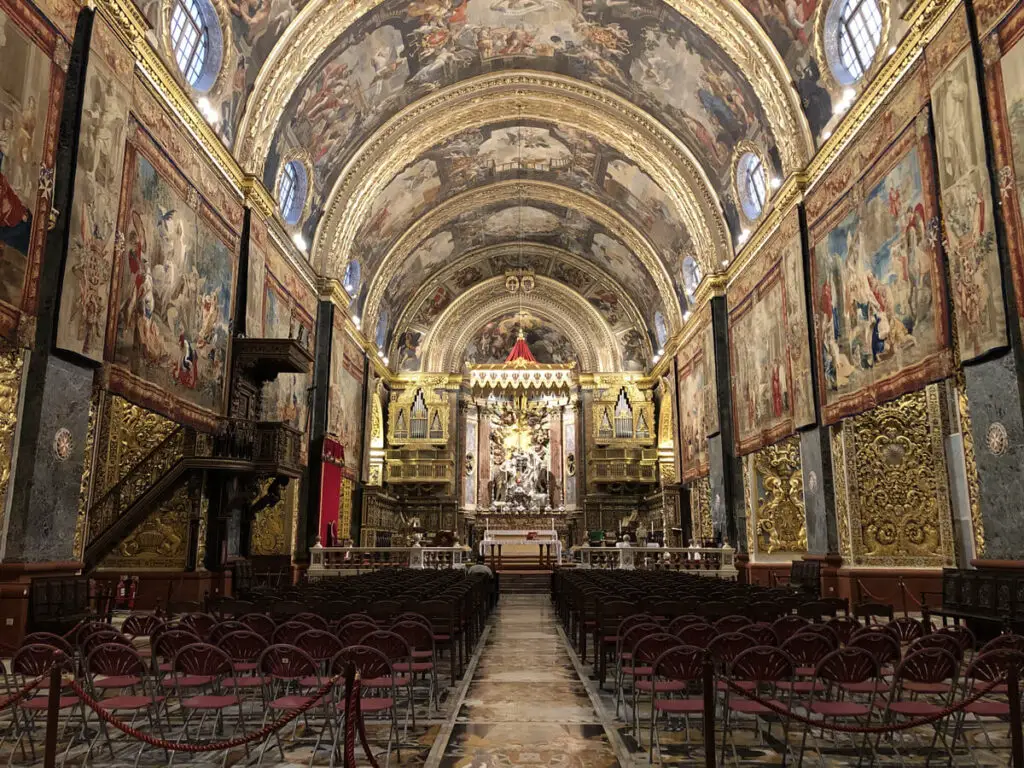 For Malta, the capital city of Valletta, which is a UNESCO world heritage site, is one of the best places to stay. Plus Valletta is the main hub for buses which makes travelling anywhere by public transport easy.
Valletta is mostly for luxury travellers, in fact one of the two best luxury stays on the island is located here. The other is located in the old fortified city of Mdina.
One thing you should note is that Valletta is not the best place for young children. So I have included suggestions for the more appropriate accommodation for families further down in the kids activities section.
Accommodation in Valletta:
 Alternatively you may want to consider the 3 cities or Rabat:
Sicily
In Sicily you have many Baroque towns that are UNESCO heritage sites, like Ragusa, Syracusa, Ortigia, Noto and Modica on the east. On the west there is the capital city of Palermo. There is also the small medieval town of Erice, but there are limited stays there.
Palermo in particular is one of the best places to stay. Firstly because it is central and provides easy access to other towns of interest. Secondly there are more options for public transport and many tours depart from there.
Accommodation in and around Palermo:
The Baroque towns in the east requires some travel to get to Catania which is the main hub for public transport and tours. The closest town to Catania is Syracusa and Ortigia which is just over one hour away by train.
If you are going to exclusively use public transport, the location where you stay is something you should factor into consideration. Especially because the public transport network is not extensive. You can get a better idea of the situation on getting around Sicily.
Accommodation to stay in different eastern areas:
Architecture and Landmarks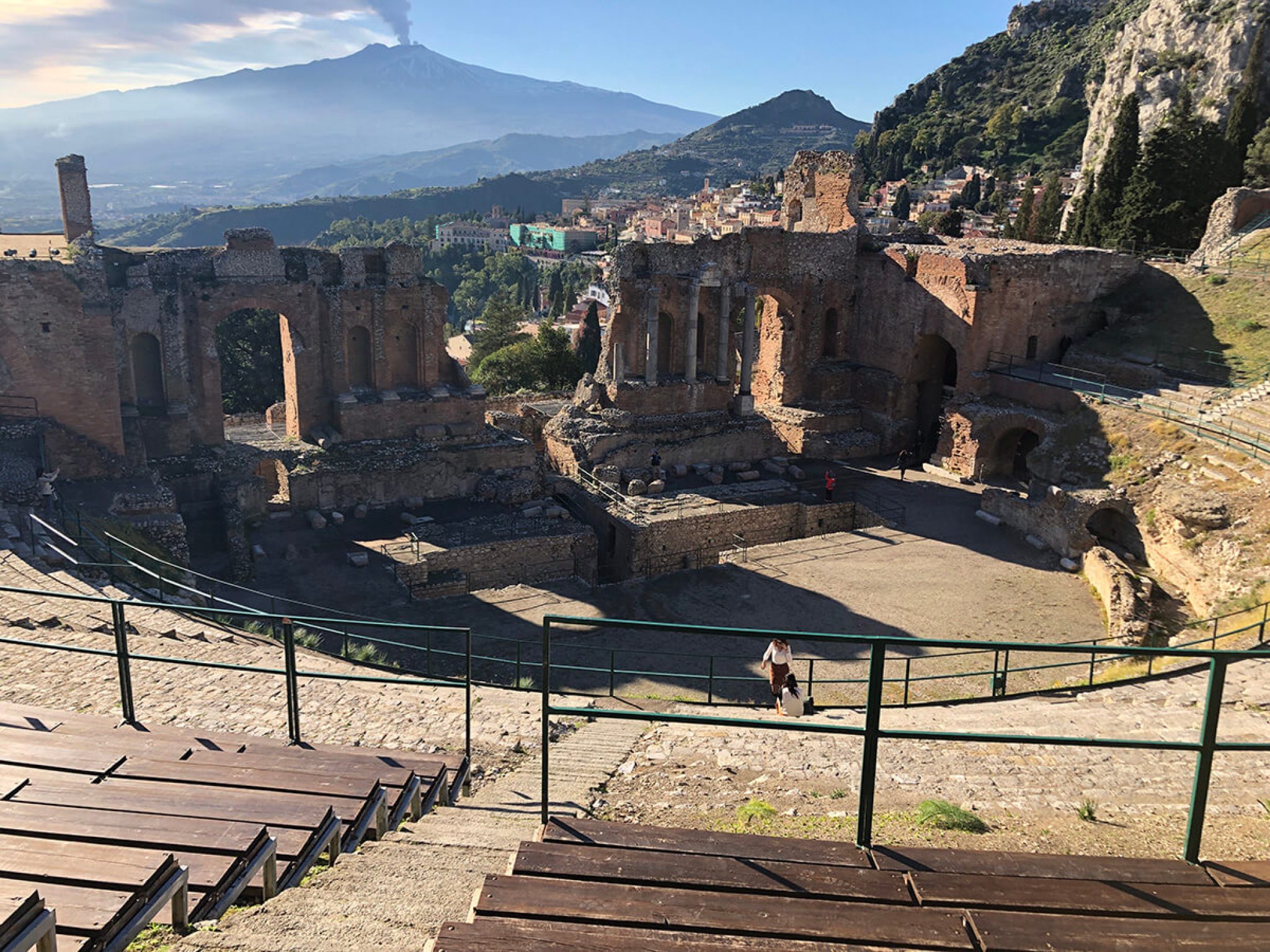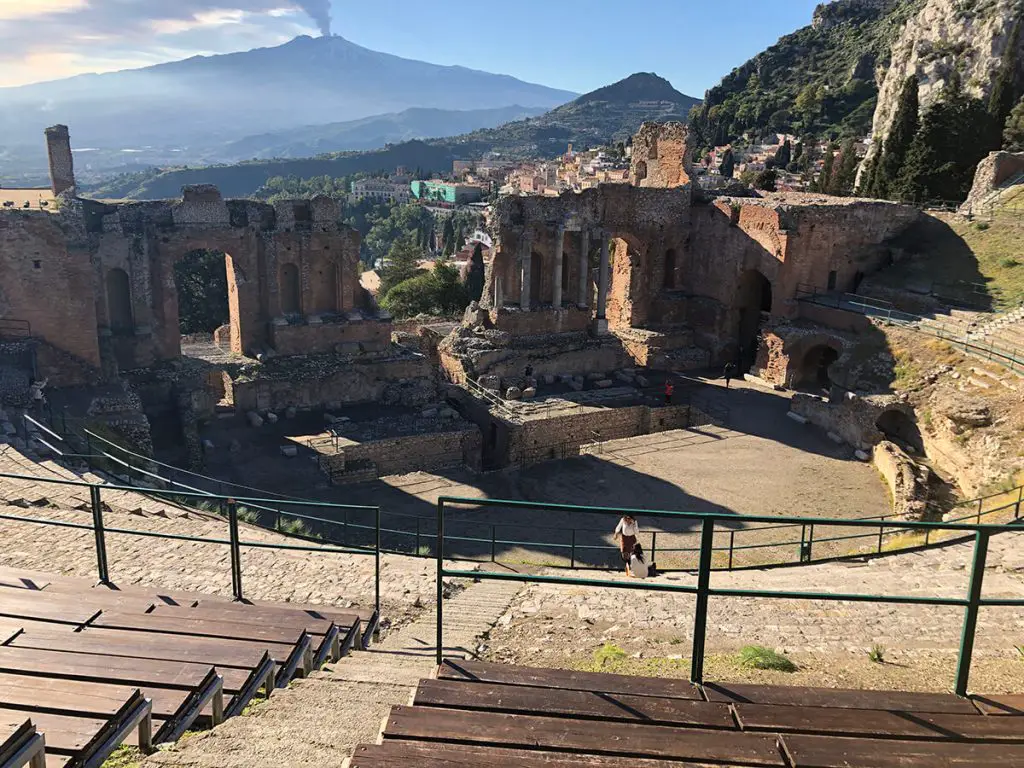 Both Sicily and Malta offer a wealth of fascinating attractions, although they differ in terms of scale and diversity. Most tourists are surprised by the remarkable concentration of historical sites Malta offers. So you should not underestimate Malta despite its smaller size.
UNESCO World Heritage Sites
Sicily
Malta
1. Archaeological Area of Agrigento
2. Villa Romana del Casale
3. Syracuse and the Rocky Necropolis of Pantalica
4. Aeolian Islands
5. Mount Etna
6. Late Baroque Towns of the Val di Noto
7. Arab-Norman Palermo and the Cathedral
8. Churches of Cefalú and Monreale
1. City of Valletta
2. Megalithic Temples
3. Ħal Saflieni Hypogeum    
Other Historical Sites
Apart from the major UNESCO world heritage sites, there are other highlights. Here are some other places you may want to check out.
Sicily:
the Greek Theatre in Taormina
Renaissance and Baroque areas in Palermo
Medieval town of Erice
Central historic Catania
Malta:
Fortified medieval town of Mdina
Rabat
3 cities
Renaissance garden of San Anton
You can get suggested itineraries to experience both Sicily and Malta here:
Beaches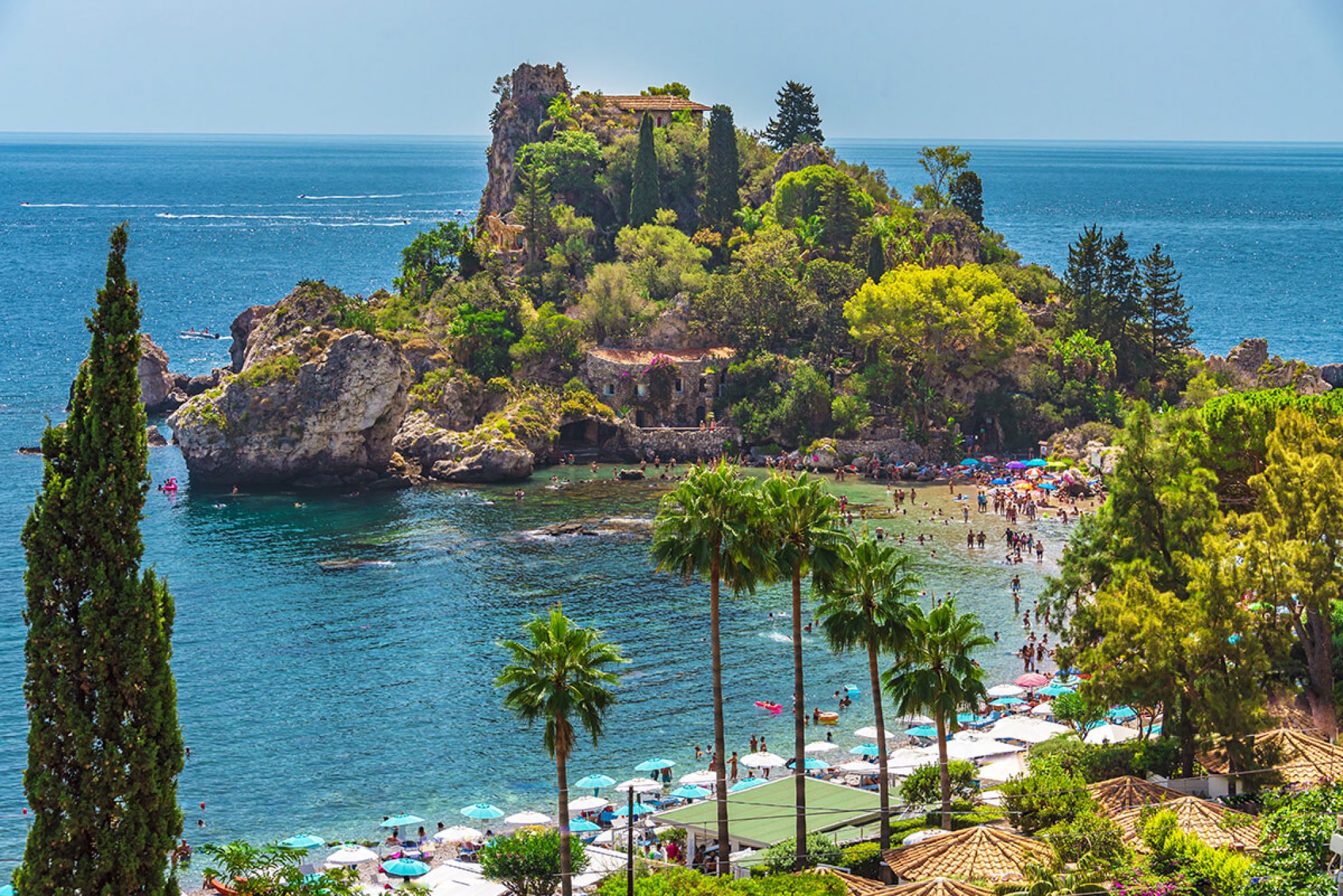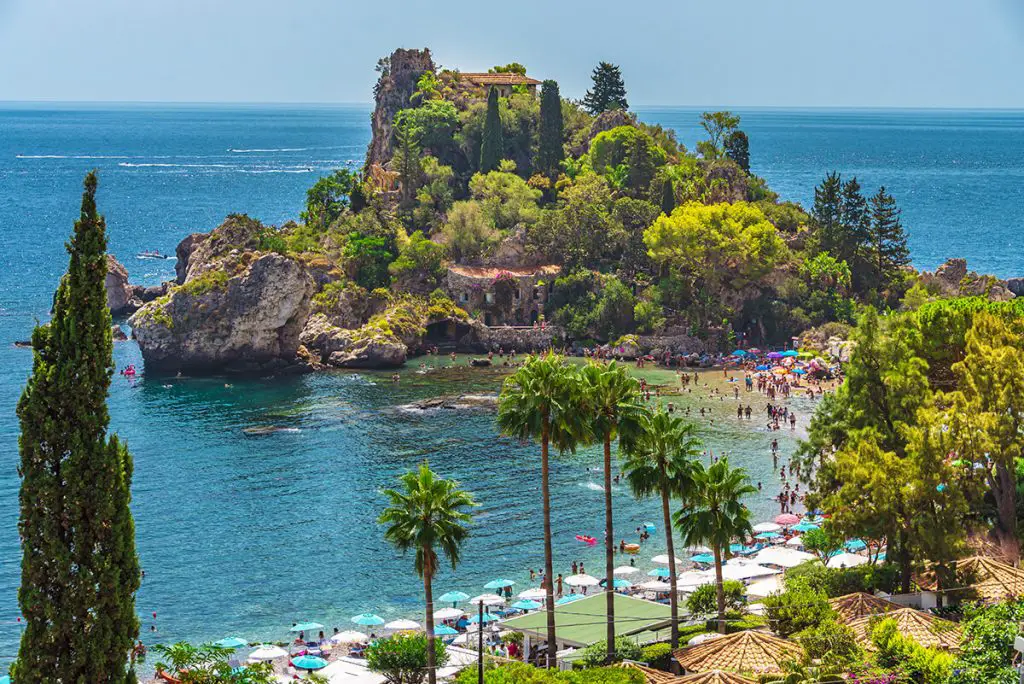 Sicily is renowned for its stunning beaches. There are gorgeous sandy shores like those of San Vito lo Capo and Mondello Beach, pebbled beaches like Isola Bella and also volcanic black sands of Mount Etna. There are plenty of options for beach lovers and the best beaches are listed here.
Malta does not have extensive sandy beaches. However it compensates with beautiful rocky coves and clear turquoise waters. The Blue Lagoon in Comino and the popular Golden Bay are among the most picturesque spots for swimming and sunbathing. Here is a list of the most popular beaches in Malta.
Kids Activities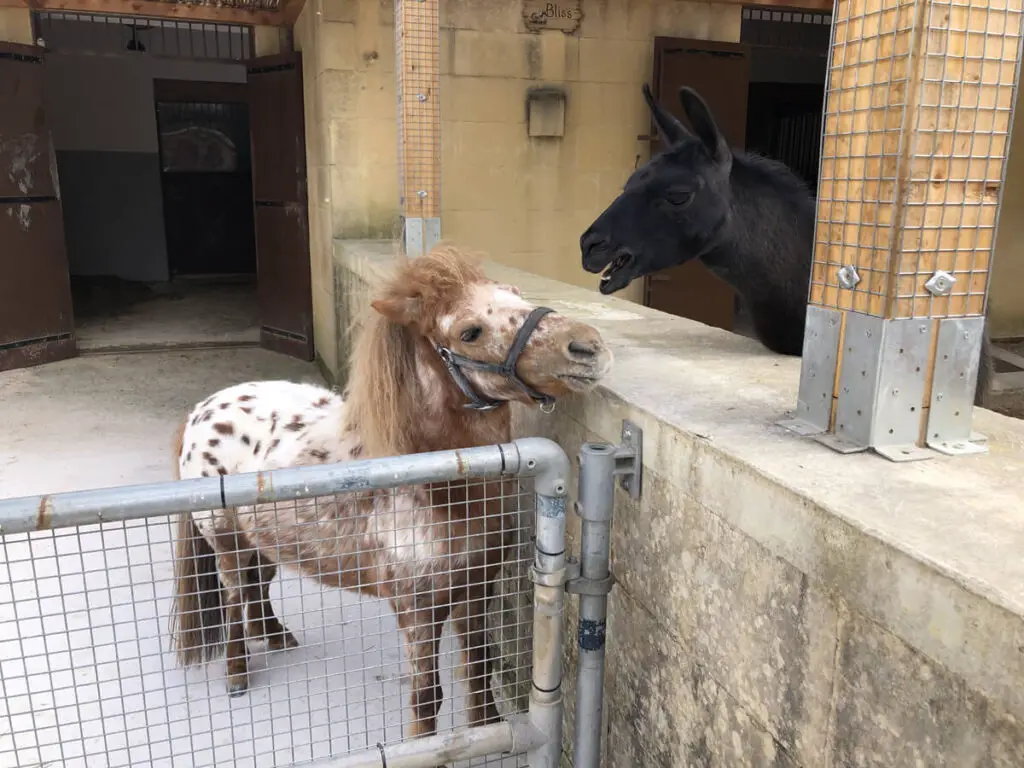 There are things to do in both Malta and Sicily that can keep families with kids going for days. That is to say, even if you just decide to exclusively do kids activities. However in Sicily the attractions are generally larger and you have more diversity.
For example, you have theme parks and water parks in both Sicily and Malta. Etnaland in Sicily is the best park you could go to. It is huge, with a water park, theme park with rides and it also has a dinosaur park.
On the other hand, Malta has a couple of theme parks where you could very well spend a day. There is Popeye Village and the Playmobil Fun Park which are on a much smaller scale, but do not disappoint.
However Sicily also has adventure parks, go karting and a butterfly house which Malta does not have. Plus it also has a puppet tradition with puppet theatres great for seeing puppets and kids crafts.
You have 16 fun kids activities in Malta and 17 fun activities for kids in Sicily. Additionally for I also have a guide for Malta with kids that covers suitability, itineraries and accommodation. There is also one for Sicily with kids which includes information on activities, accommodation and travel.
Accommodation for Families
Malta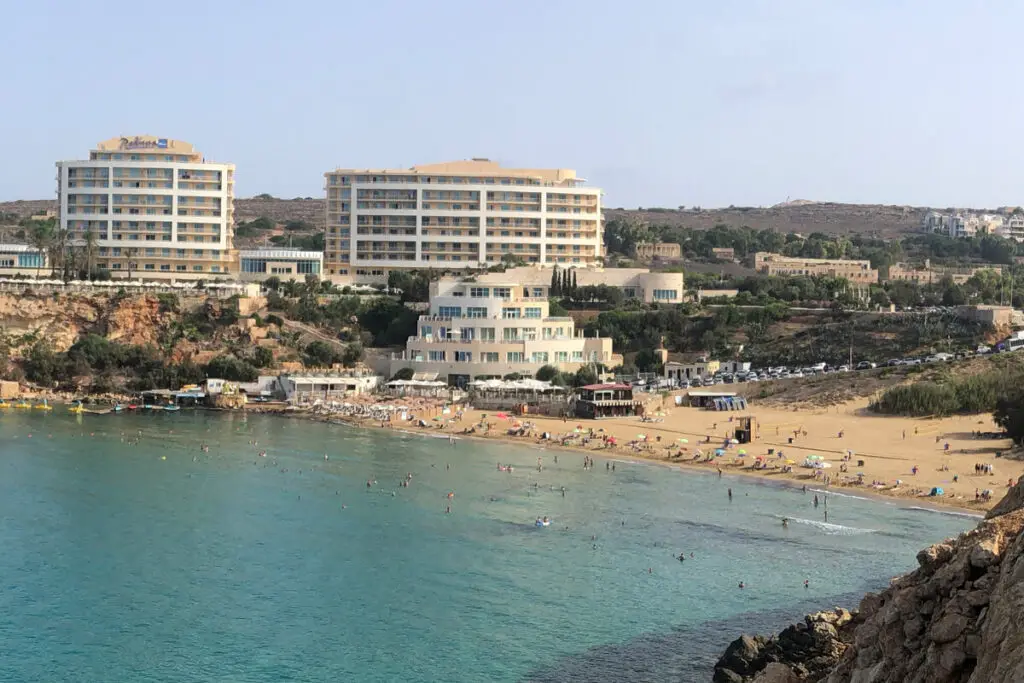 There are a good amount of hotels that have family rooms in Malta. However there are a small handful of places in Malta that are great for families that provide more amenities.
There are more details on the article Malta with kids. It covers suitability and the best areas for families, itineraries and accommodation.
A quick overview for accommodation in Malta that is great for families:
Sicily
In Sicily there are many places you can stay. Some areas have less to do, and the east in general has more for family friendly. Here is a selection of the best ones in different places.
Family accommodation in the east:
For accommodation close to Etnaland theme park then your best options are Mandorleo apartments or A Friscura Villa to be as close to the park as possible.
Family accommodation in the west:
Villaggio Cala Mancina is in San Vito lo Capo near the beach. There aren't many resorts here and in fact it doesn't have the best facilities. However it has an outdoor swimming pool, kids outdoor play equipment and a kids club.
BnB Casa Rossa in Monreale just outside Palermo is inexpensive providing rooms and apartments. It has a swimming pool and 5 minutes' drive to Acquapark Monreale and 15 minutes from Ecocampus Casaboli adventure park.
Natural Beauty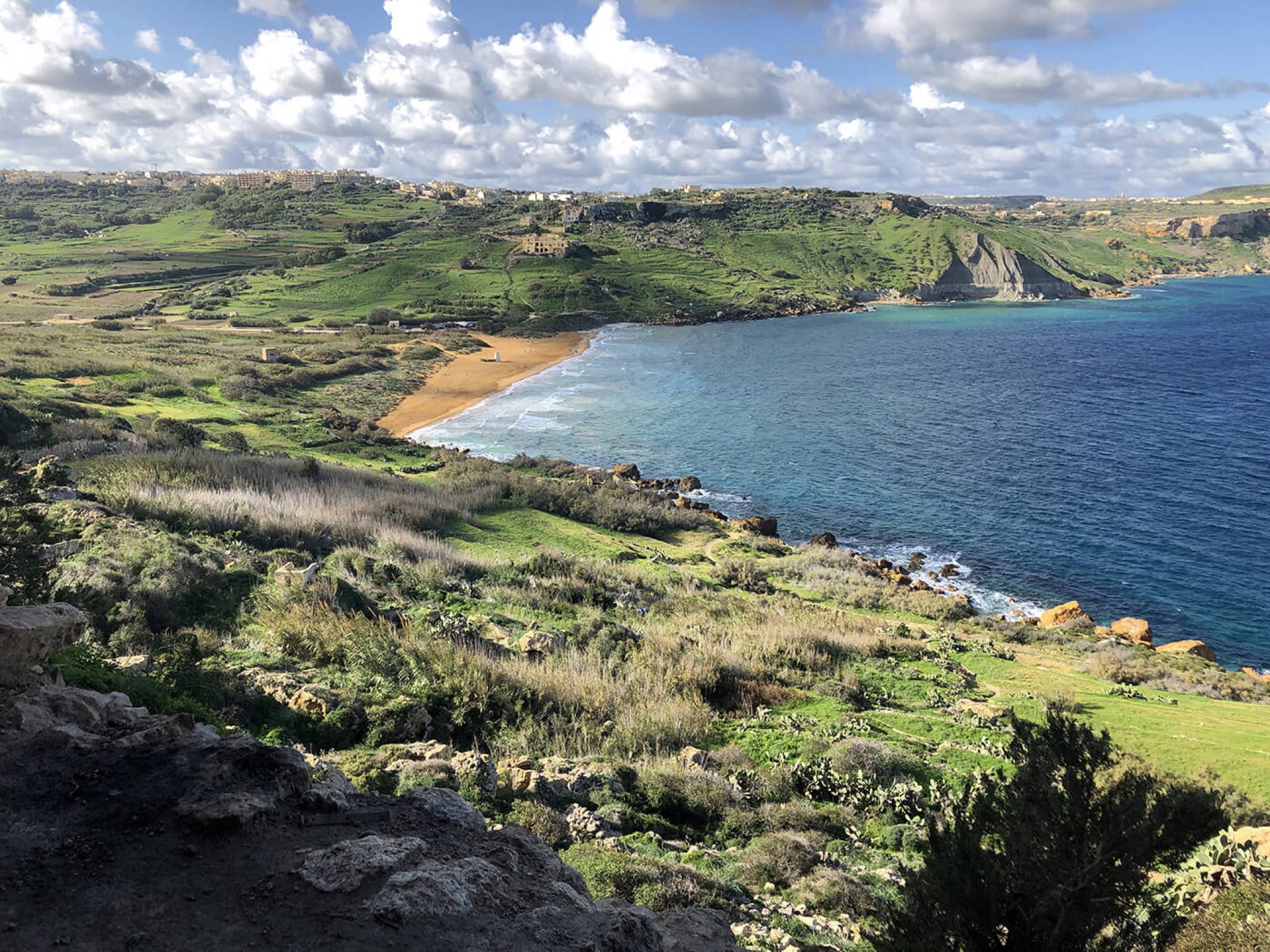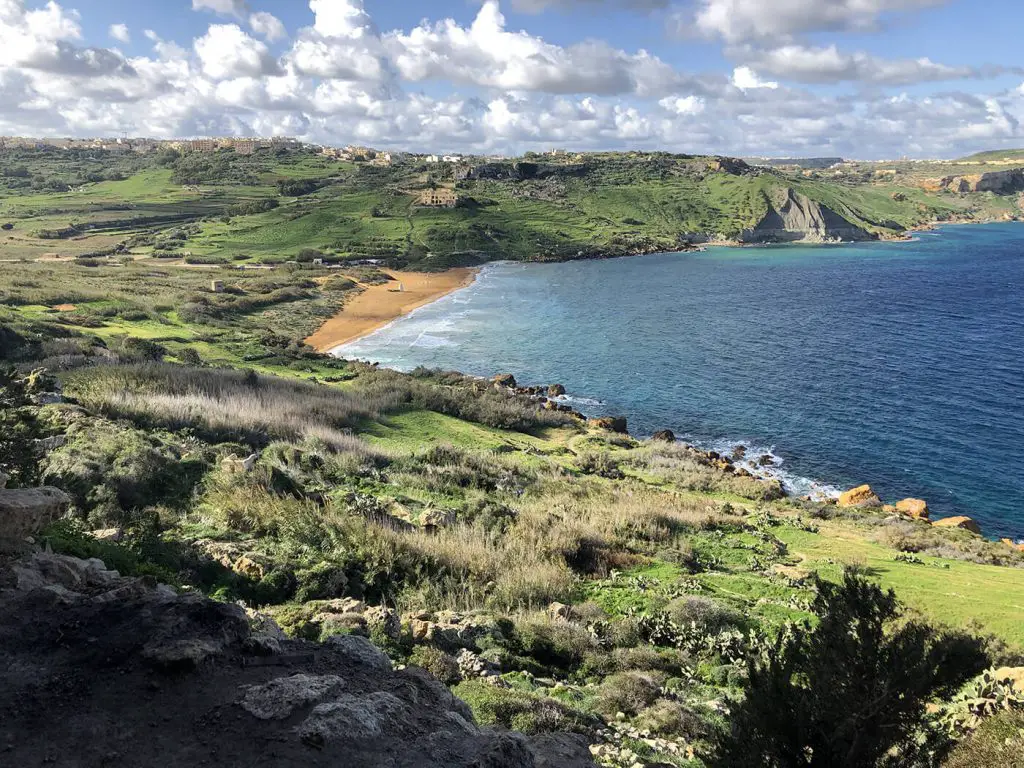 Sicily and Malta have their own unique charm and appeal. Both islands have their fair share of picturesque coastal towns and sandy beaches, rolling hills and fertile valleys.
However since Sicily is larger it is more diverse and offers a wider range of breath-taking landscapes. Plus it has mountainous areas; Mount Etna and the Madonie Range.
San Vito lo Capo, Cefalú and Erice are beautiful, but nothing comes close to the stunning beauty of Taormina. Discerning travellers seeking the best and most beautiful experiences flock to Taormina.
Malta, on the other hand, may be smaller in size but boasts its own distinct beauty. The island has stunning azure waters and dramatic cliffs like at Dingli Cliffs and many hidden coves.
There are some pretty areas around Siggiewi, Rabat and Marsaxlokk showing the more authentic side of Malta. In my opinion Mdina is the very best Malta has to offer. However the sister island of Gozo is stunning. Gozo is less developed and wilder than Malta, with some breath-taking scenery.
The most beautiful places in the Maltese Islands, lists the scenery from tal-Mixta cave in Gozo overlooking Ramla il-Hamra at the top, because it is absolutely amazing. 
Accommodation to Enjoy the Landscape
Sicily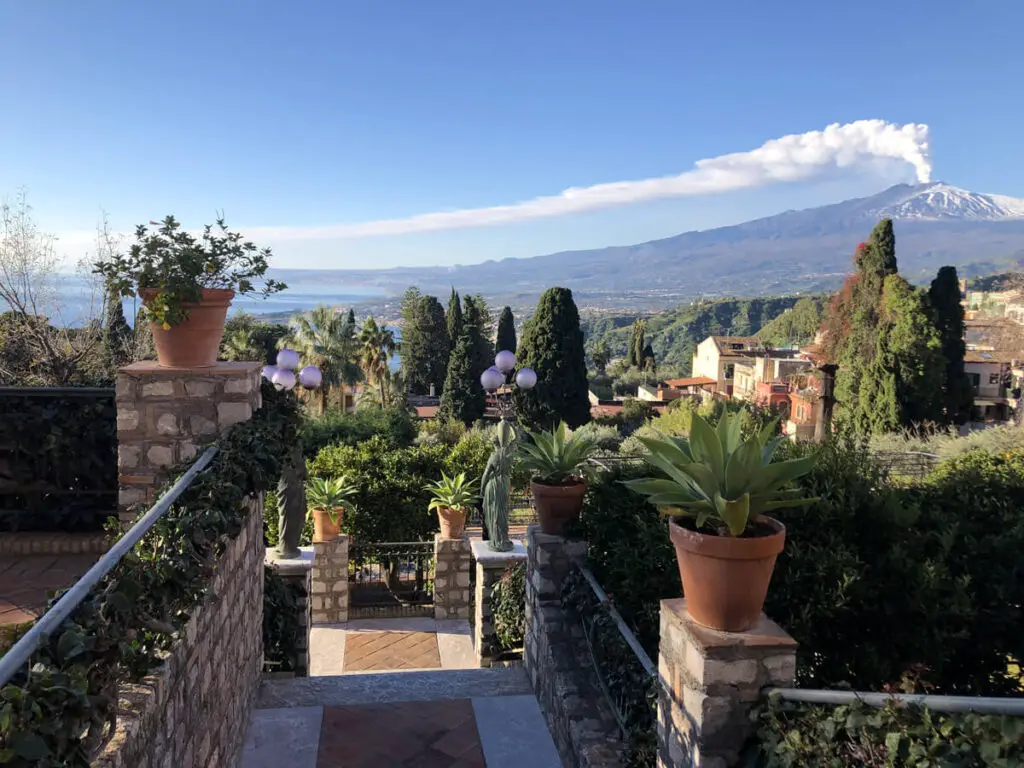 Taormina is as beautiful as it is expensive. In fact you can get the ultimate luxury stay in Sicily at the Grand Hotel Timeo. It has the best views out of all the hotels in Taormina.
However for accommodation at a fraction of the cost, the B&B Teatro Greco is the next best choice. It is within 100 meters of the Timeo and shares some of it's amazing views. The drawback is that it is a small B&B so advanced booking is required.
Malta
The 9 most popular areas to stay are listed in this comprehensive guide on where to stay in Malta. Since Mdina offers the very best views you could go for a luxury stay at The Xara Palace Relais & Chateaux. Here you will enjoy amazing views regardless of which room you have.
In Gozo, there isn't accommodation around the area of tal-Mixta cave because it is a rural and undeveloped area. Hence you are going to need to stay elsewhere and travel around to enjoy the various gorgeous views around the island.
Viewpoint Boutique Living is a luxury stay, perfectly surrounded by stunning valley cliffs, which lead down to the pretty Xlendi Bay.
Kempinski Hotel is another brilliant luxury stay. It is in a very quiet village called San Lawrenz, surrounded by beautiful countryside.
Cuisine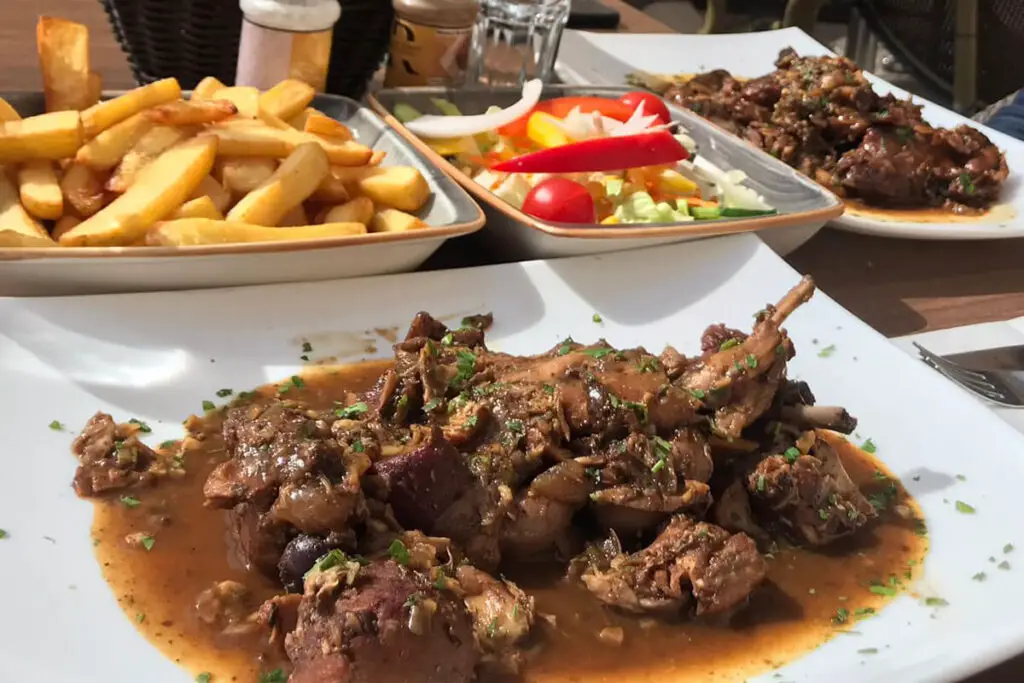 Sicilian cuisine is diverse and influenced by its history and geographic location. It is known for its fresh seafood, pasta dishes like pasta alla Norma, arancini (stuffed rice balls), cannoli, and Marsala wine.
Maltese cuisine also reflects a blend of Mediterranean flavours. You can try local dishes like rabbit stew (fenkata), pastizzi (pastries filled with ricotta or mushy peas), and traditional desserts like imqaret (date pastries).
Here are 2 articles about Maltese local snacks and Maltese local drinks.
Nightlife and Entertainment
Sicily offers vibrant nightlife options, particularly in cities like Palermo, Catania, and Taormina. You can find trendy bars, clubs, and live music venues where you can enjoy the energetic Sicilian atmosphere.
Malta has a lively nightlife scene, particularly in St. Julian's and Paceville. The area is filled with clubs, bars, and restaurants, attracting both locals and tourists.
Related Articles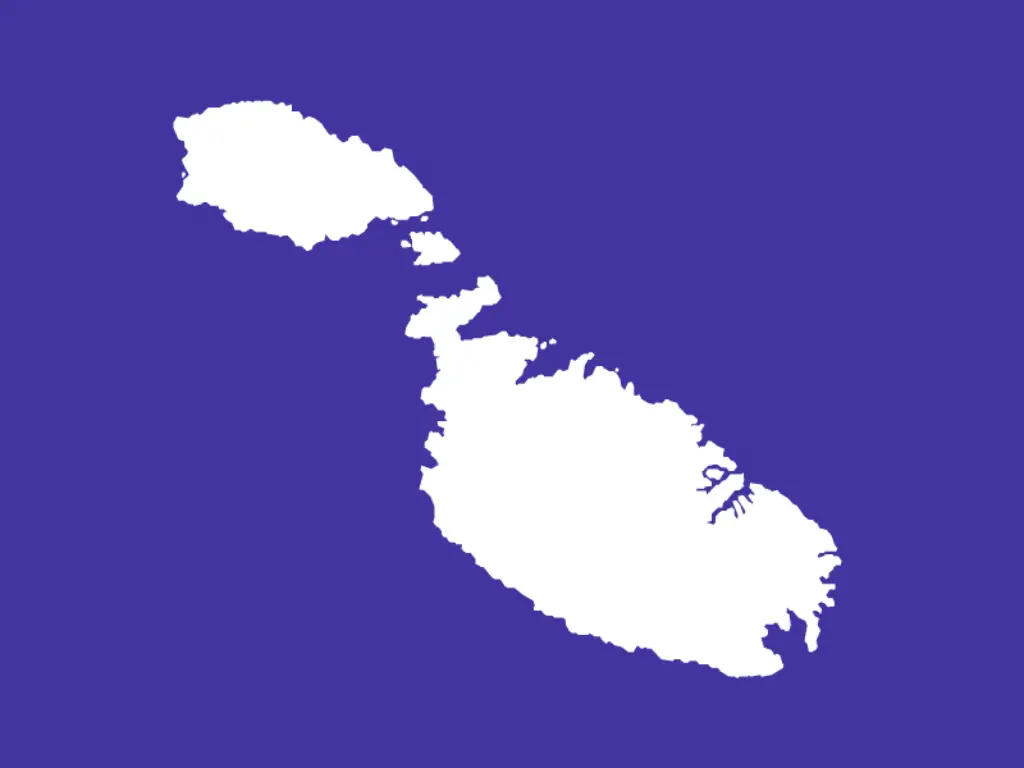 Holiday in Malta: Highlights, Kids Activities, Itineraries, Guides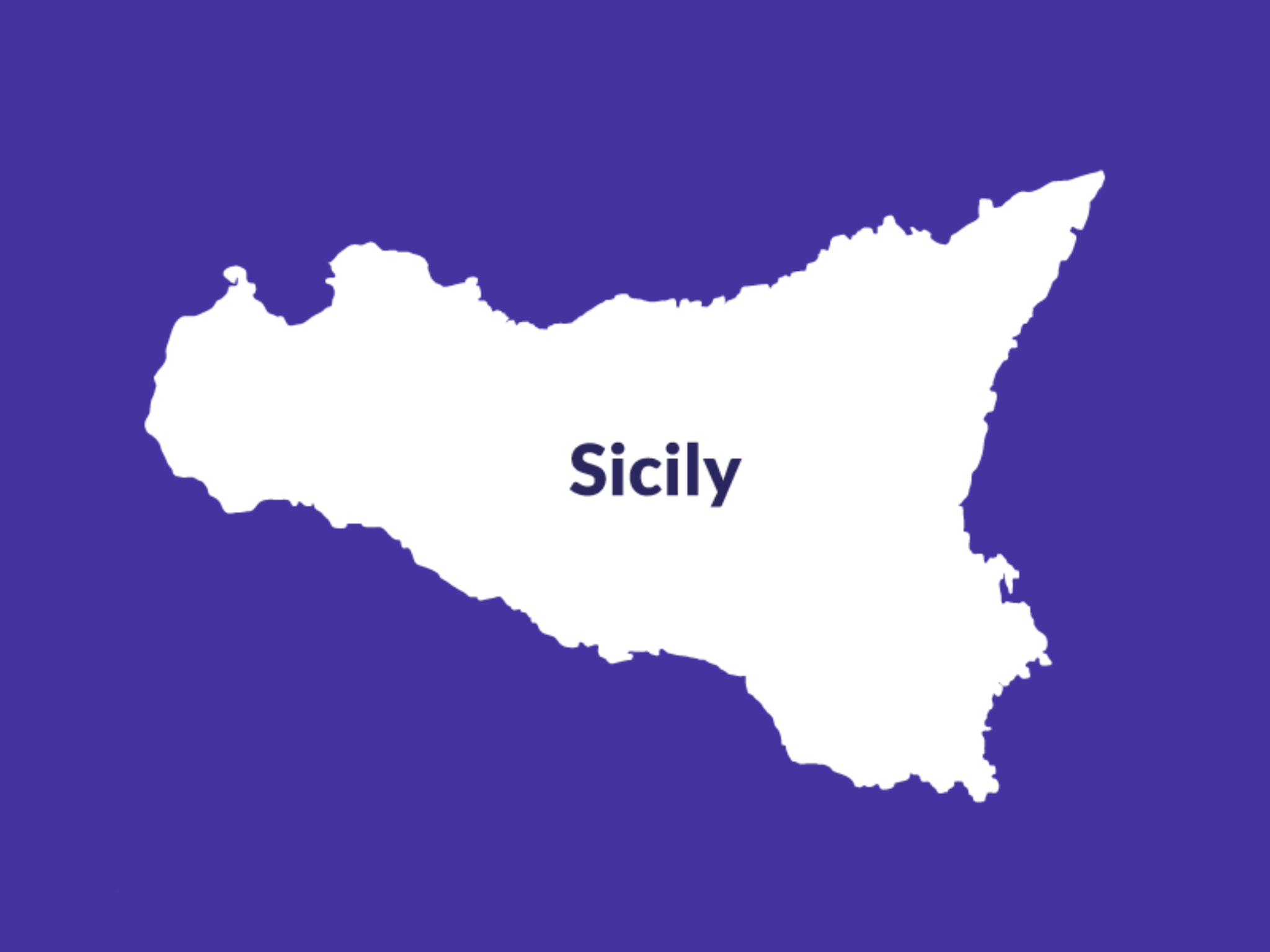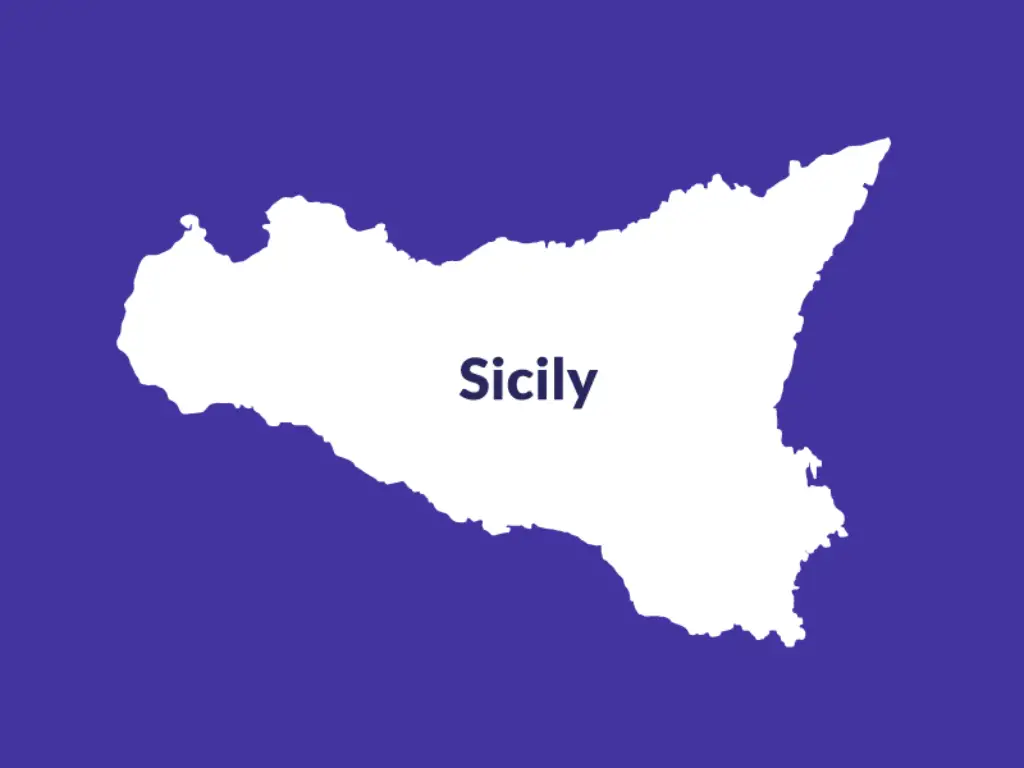 Holiday in Sicily: Highlights, Activities, Itineraries, Guides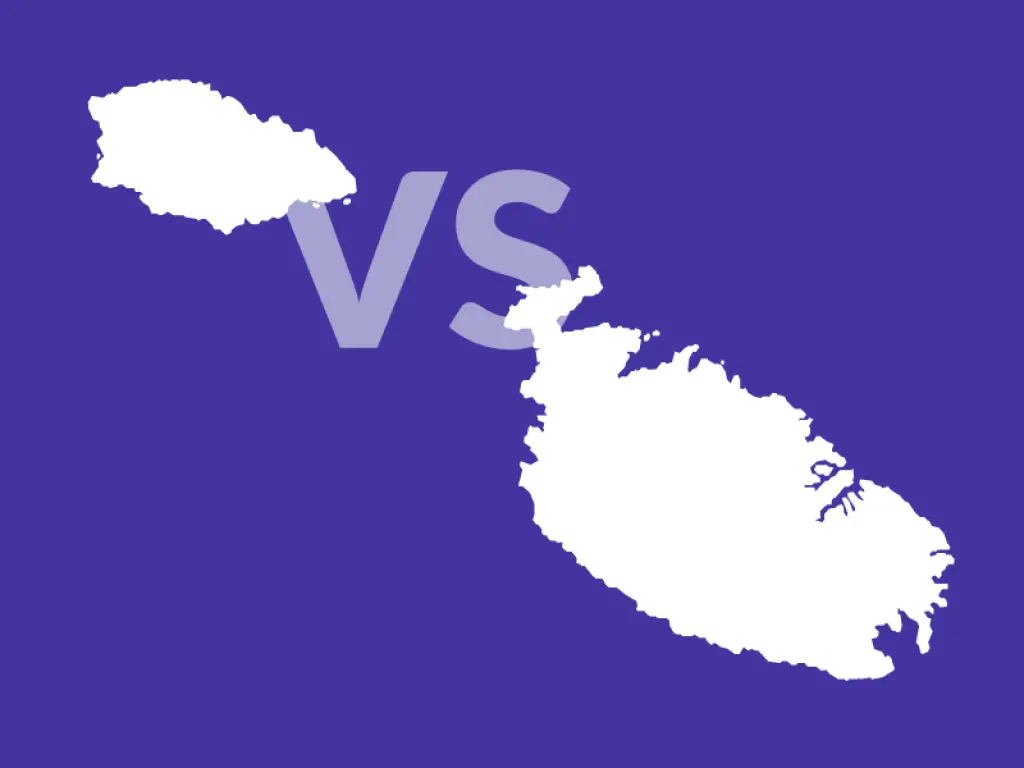 Is it Better to Stay in Malta or Gozo?