Best Way to Get Around Sicily by Public Transport, Taxi, and Car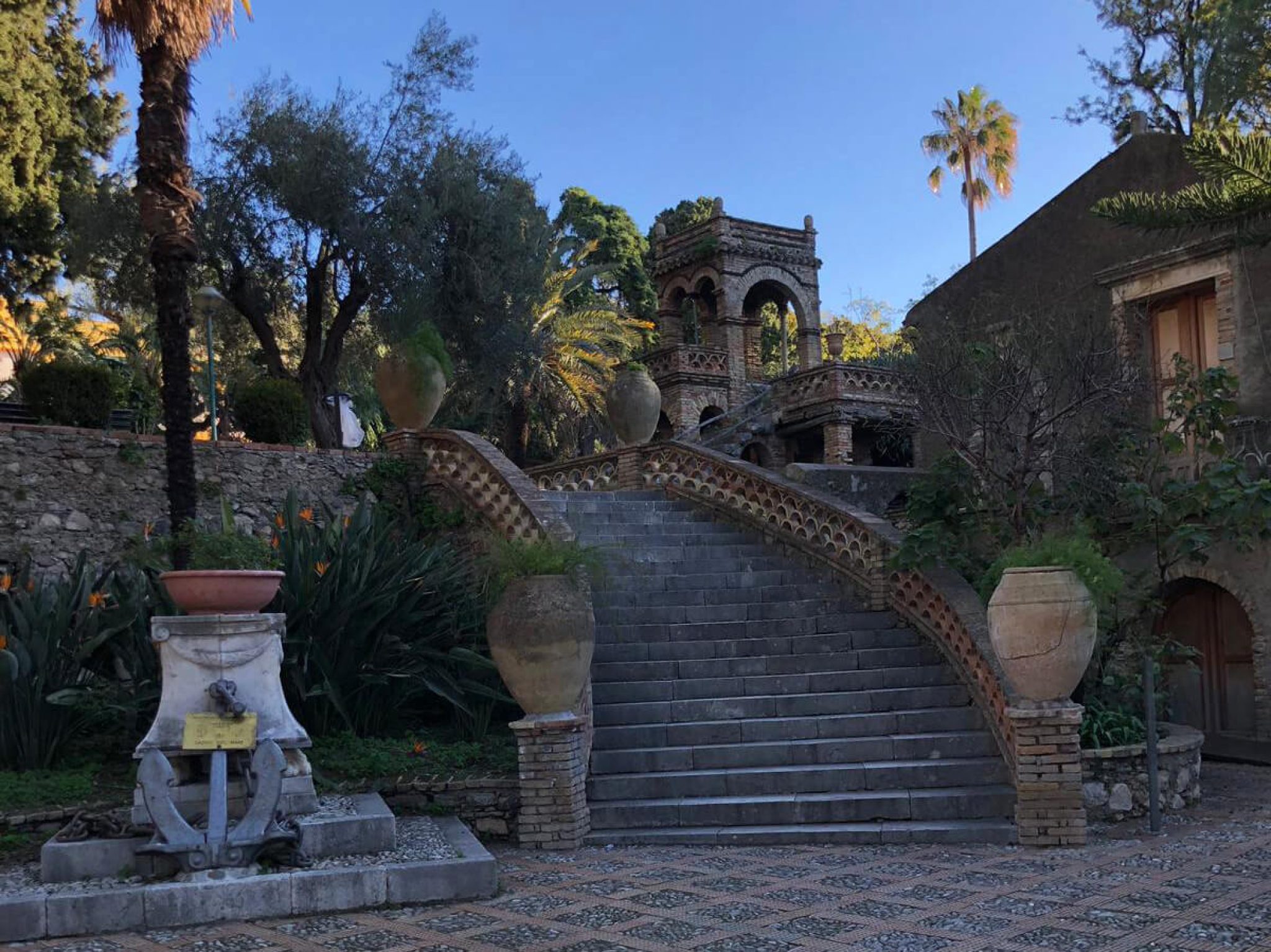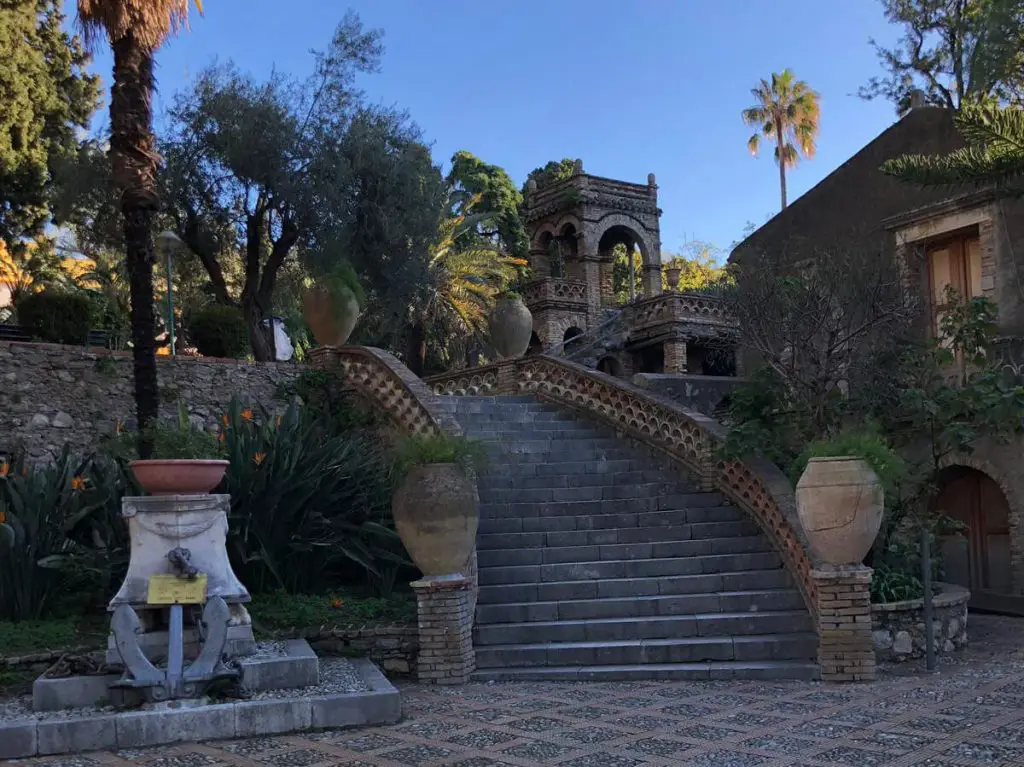 With so much to see and do in Sicily for adults as well as kids activities, you need to consider how to travel in and around Sicily while considering factors such as cost, comfort, and speed of travel. These are particularly relevant when travelling with children, as you might need more flexibility in your travel plans to account for any mishaps, carrying extra luggage, etc. So, what's the best way to get around Sicily? 
The best way to get around Sicily is to rent a car, particularly if you are a family. This is because it offers more flexibility and comfort, and may be more cost-effective. Although there is inexpensive public transport around Sicily, it can be inefficient, and is sometimes late or unreliable. 
However, I totally understand that only some people wish to drive while on holiday. This is why this article goes into how to travel in Sicily, outlining the pros and cons of each method. 
This information was gathered in December 2022.
Renting a Car 
In my opinion, the best way to get around Sicily is by car, especially if you have young children. Although it is not necessary to do so if you don't wish to, you'll find that you can be much more efficient in your visits when using a car. It also gives you the flexibility and freedom to plan as you go, take as many bathroom breaks as required, and have less luggage to lug around since it would be in the back of the car.
Renting a car can be expensive, but it might actually be cheaper than public transport if you are a family. Ultimately, the charges depend on the company you use, so you should shop around to see if you get some good deals.
For example, consider using Discover Cars which will allow you to compare prices and rental terms from various car rental companies in one place, making it easier for you to find the best deal for your needs. They also happened to win the award of the world's best car rental booking website in 2022 and in fact they have an excellent rating on Trustpilot.
Having said this, driving in Sicily can be quite an adventure and is not for the faint of heart. The roads are often narrow, poorly maintained, and need better signage except of autostradas. You can also expect heavy traffic and crazy drivers especially in larger cities. Because of this, make it a point to rent a car with full insurance to avoid any hassle when returning it. 
Guides for More Information
There are 3 comprehensive guides you might want to refer to for more information on driving in Sicily. One for driving in Sicily which focuses on road rules, congestion tax and tolls. One for hiring a car covering costs, rules and documents required by car rental companies. And finally, crossing Sicily by car to get a sense of scale of the island.
Train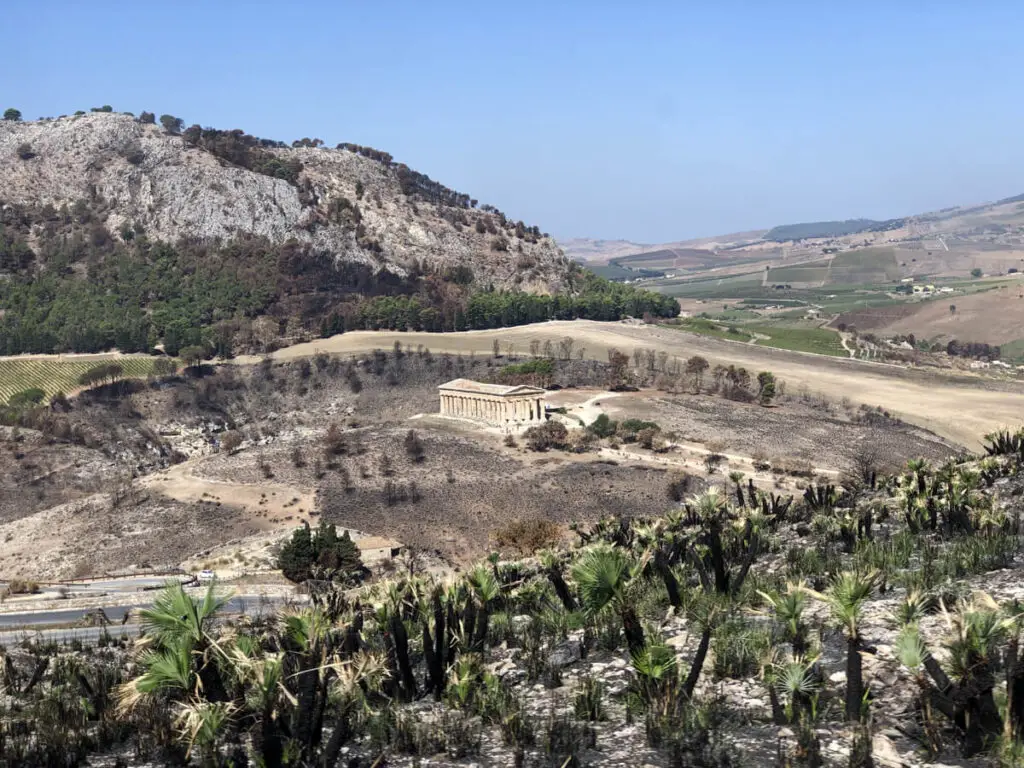 The most picturesque forms of public transport around Sicily are the trains, as these tend to take very scenic routes through the beautiful Sicilian countryside. Trains also tend to be more comfortable than buses, as there is more space and often a larger and cleaner bathroom. These components can be very important for families with young children. 
However, in some instances, train routes might take longer than buses (more on that later). This means that although bus and train prices are similar, taking a train might be more expensive as you may need multiple tickets. 
For intercity travel your best bet is using Omio which is better than the local train site Trenitalia. This is because it gives you prices and trip duration for both trains and buses wherever applicable.
It's great because most of the time (especially for longer journeys) buses are more direct, hence they take less time to reach the destination and are cheaper. Additionally, there are many different bus operators with no centralised system for booking, making Omio the only option I'm aware of.
Routes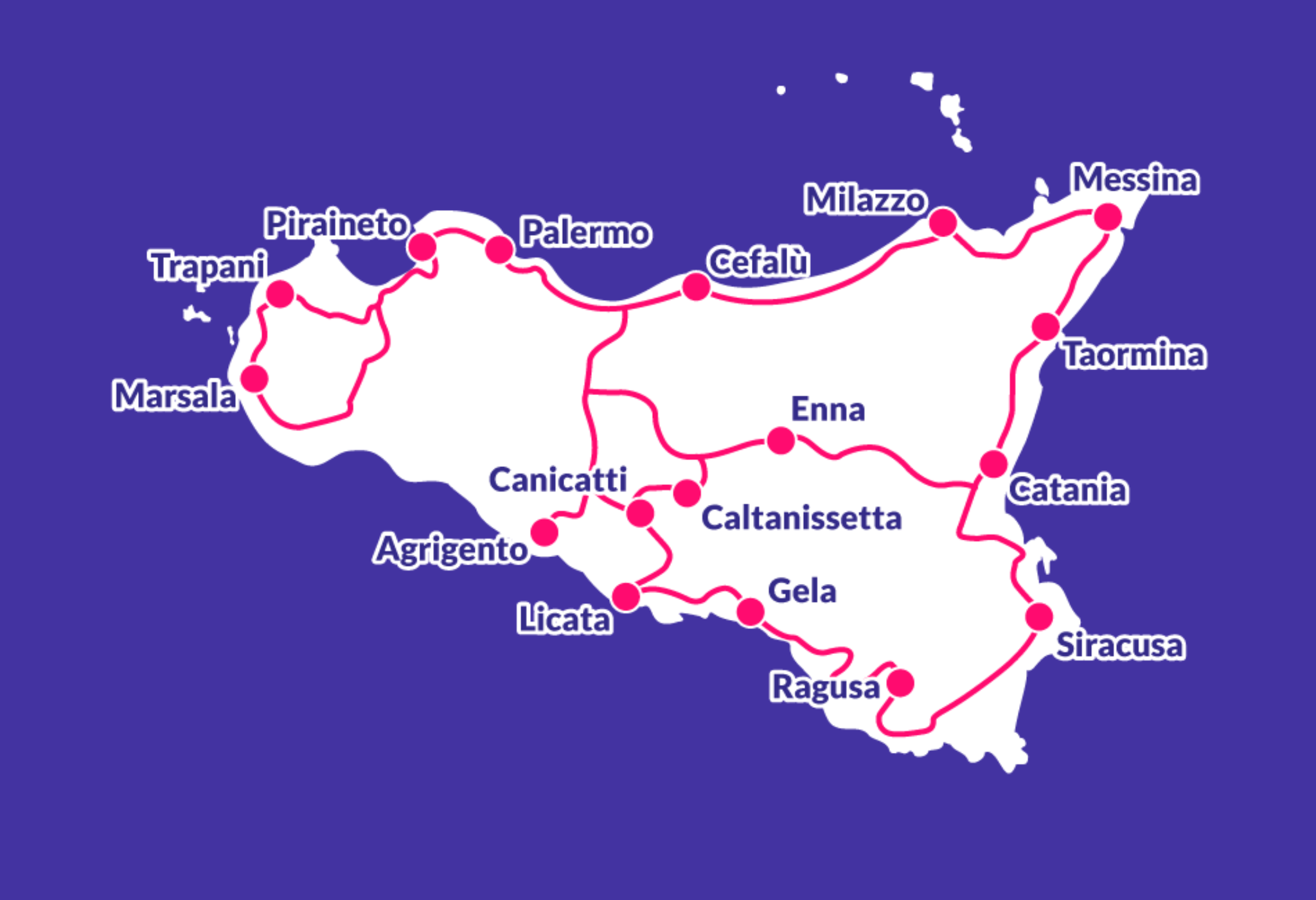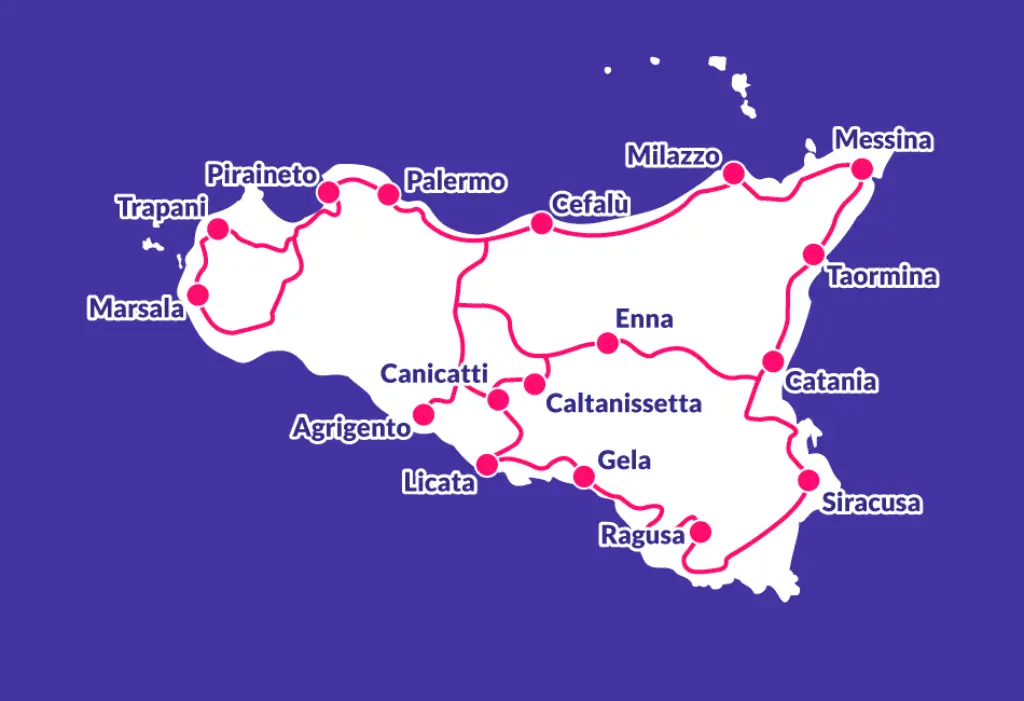 The Sicilian rail network is made up of regional and intercity trains that cover the nine provinces of the island: Palermo, which is the regional capital, Trapani and Agrigento in the west, Caltanissetta and Enna in the centre, and Ragusa, Siracusa, Catania, and Messina in the east. There are also train connections between Palermo airport and the city centre. 
However, the main station hubs are located in Palermo, Messina and Catania. Although this means that you can reach the rest of the regions from these stations, it also means that other major cities are not always connected optimally, even if they are on the same side of the island.
Most of the time you will stick around to a particular area within Sicily, but in some cases you may need to travel around. Hence you need to be careful about your travel options, depending on where you're visiting and the activities you plan on doing.
For example, to go from Agrigento to Trapani on the west coast, you would first need to go from Agrigento to the main station in Palermo in the north. Then, you'll need to go south to Mazara del Vallo, then north again to Trapani, making the trip as long as 8 hours by train compared with 3.5 hours by bus or just over 2 hours by car.
Tickets and Prices
There are two types of train tickets: either first-class or second-class tickets. First-class seating is more spacious, has more luggage space, and is usually quieter, since many opt to travel in second class. It also includes laptop connection plugs, power outlets, complimentary soft drinks, free newspapers, leather seats, and/or meals.
However, second-class tickets are generally about two-thirds the price of first-class. I have always travelled in second-class and never had any particular complaints about comfort on the train. 
Train tickets are more or less the same price range as bus tickets, running you between €7-€30 for adult second-class tickets. However, for families with children, note that children between 4-11 usually travel for about half the price of an adult fare, and kids three and under ride for free.
It's also relevant to note that trains in Sicily run on strange schedules compared with most of the rest of Europe – for example, there might only be two trains a day going to a particular destination (often at strange times too, like midday).
Just one tip: don't forget to validate your ticket in one of the orange machines at the train station — inspectors can fine you if you don't.
Bus
Buses may sometimes be a much more viable option than taking a train as transport around Sicily, as the route might actually be shorter. It depends on where you're starting from and where you want to end up.
Buses also tend to be cheaper overall. However, they are also less comfortable than trains; there is less leg space, a bus tends to be more crowded, and the bathroom is much smaller (and/or very dirty), making it difficult to accompany young children if they need your help.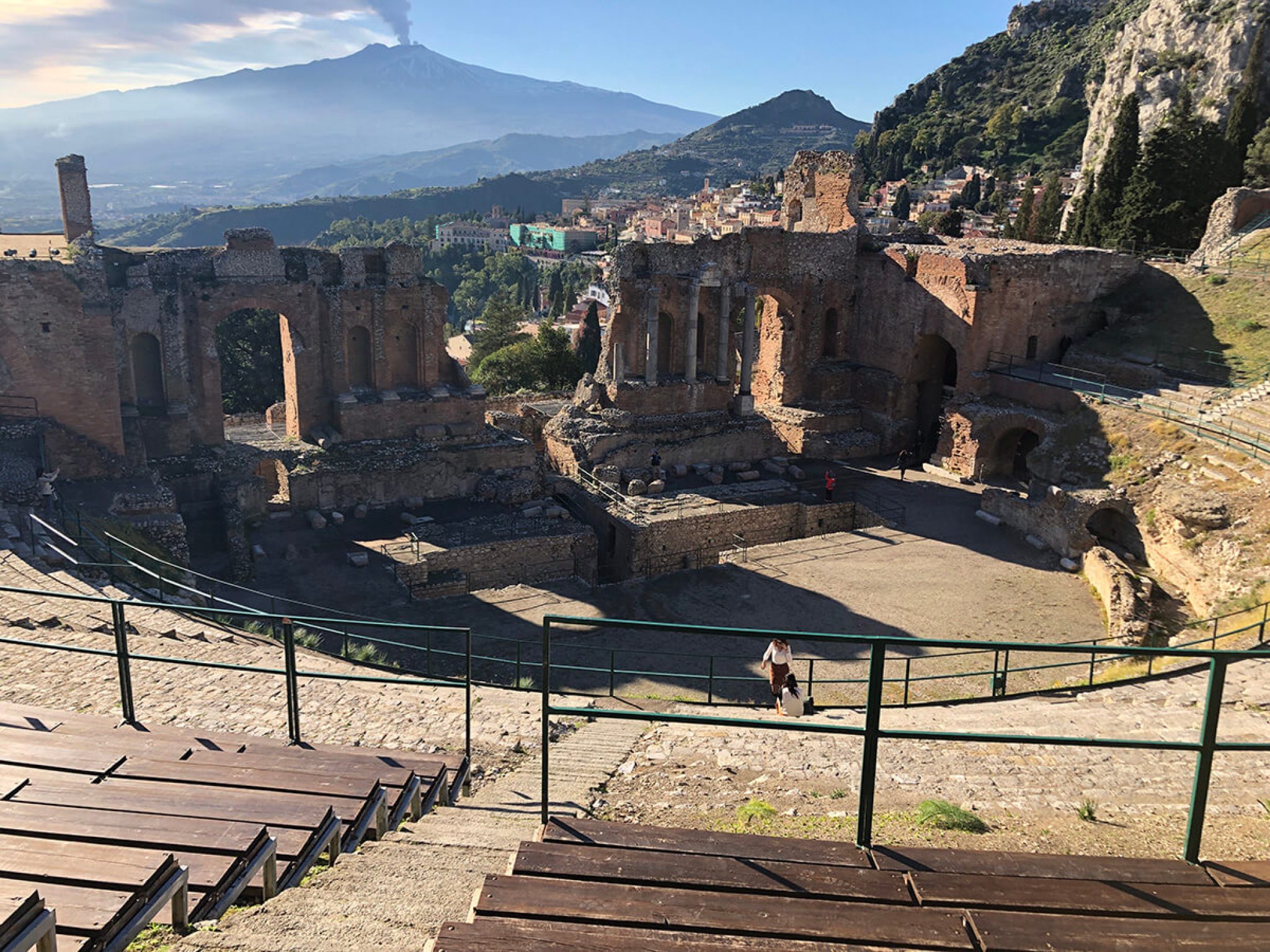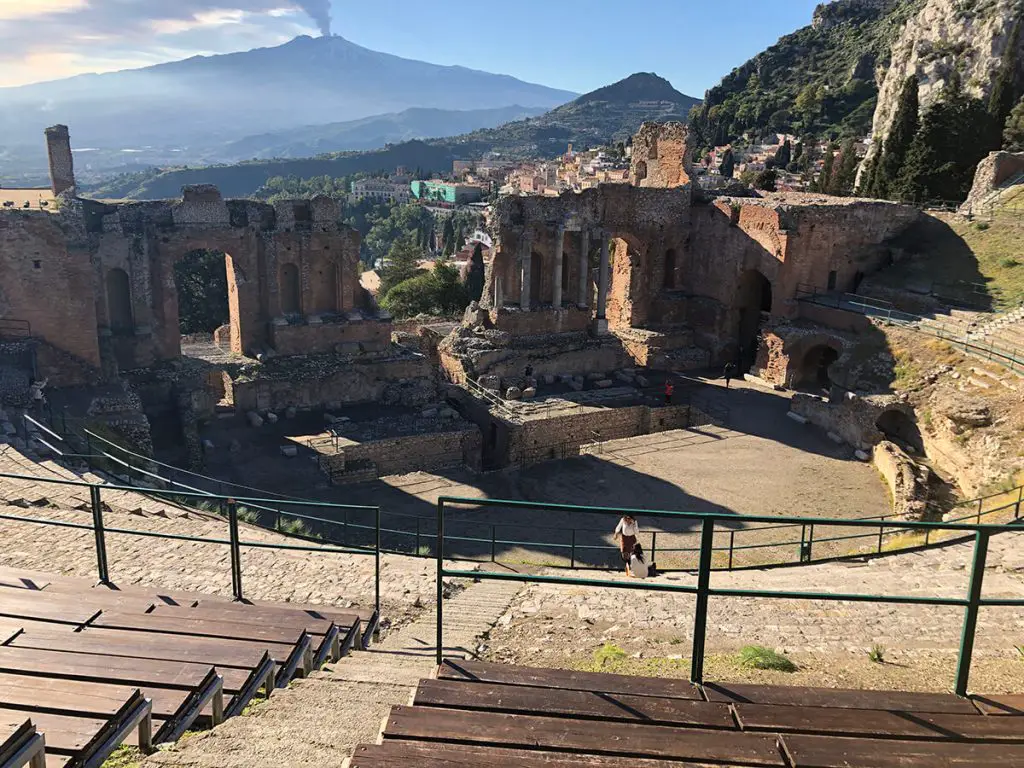 There are also the hop-on hop-off buses, which although are not part of the public transport service, can take you to all the places of interest within a city.
One of the most unique is this Taormina hop-on hop-off Godfather tour, perfect for the Godfather movie fans. There is also a regular hop-on hop-off bus in Palermo offering a convenient and flexible way to explore the city's main attractions at your own pace. With multiple stops and informative audio commentary, you can easily hop off and on to see the sights that interest you most.
Routes
The bus system in Sicily comprises around 10 distinct companies divided into around half operating the east and half operating the west of the island. The buses in Sicily are colour-coded; orange buses travel within a city, whereas blue ones travel to and from cities.
Tickets and Prices 
For travel within a city, you can easily obtain bus tickets in person from places called "biglietteria" or on board the bus itself. However as mentioned earlier, for intercity travel it is best to use Omio which also acts as a central network for several routes. As a rule of thumb, buses run you between €10-€20 a ticket.
Tours as an Option for Transport
As I detailed public transport does take time in Sicily, especially if you are planning to explore both sides of the island. However if you are looking to stay put, there are many things to do and enjoy all over the place. That is most especially in busier cities like Palermo as well as Catania.
You do not just have public transport available, there are a large selection of guided bus tours available to you. They will take you from either of these cities to explore many different and wonderful places. Catania does win out on the amount of tours departing from Catania over the amount of tours from Palermo.
Here are some suggestions to significant and popular locations further afield that make sense to go by tour:
Additionally you do not necessarily need to go back with the group. Typically all the information is divulged at the beginning and during the visit, and on the way back there will not be much significant information provided or the guide will entertain you.
Hence you may want to opt to go one way with the group to enjoy the tour (and not get bored on the journey) like Erika had done on her trip to Austria to get to Hallstadtt from Salzburg.
Taxi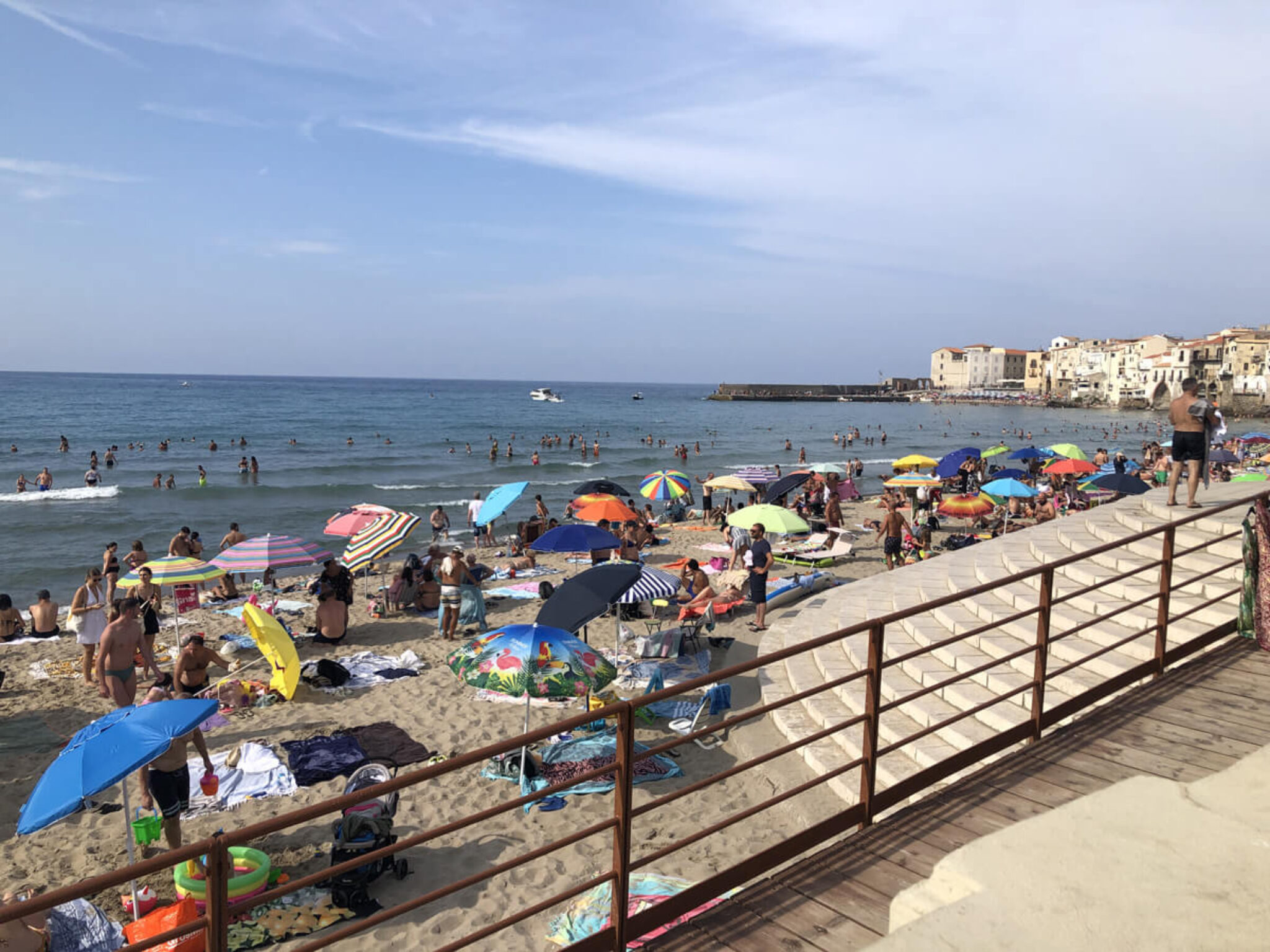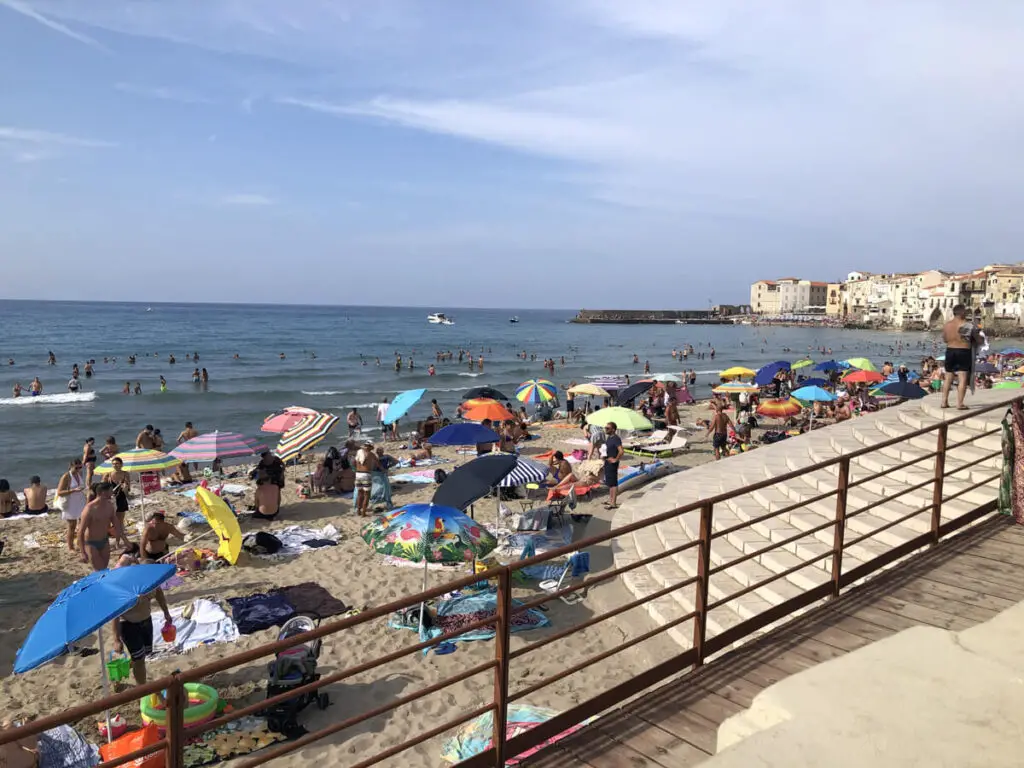 Taxis in Sicily are notoriously expensive. However, if you wish to avoid renting a car and there is no public transport that can take you to whatever spot you want to visit, you may prefer to use them. Uber operates in Sicily if you prefer to use them as opposed to other taxi services. 
Prices 
If you opt for other taxi services, keep in mind that each city sets tariffs for taxi drivers that are composed of two elements: a fixed sum of €2-€3 (that reaches €5-€6 for night taxi services) and a per-kilometre tariff of between €0.70 and €1.15 per km.
Also, all taxis should have a card stating the tariffs that is visible from the back seat. The only exceptions should be rides from the airport to its city, which are generally run on a fixed price and clearly stated inside the car. You'll need to find the tariffs for whichever city you want to use a taxi in. For example, here are the taxi tariffs for Catania. 
I'd suggest you calculate the taxi price beforehand based on the city you're in and the distance you want to travel. This way, you should be able to avoid being asked to pay a costly fare. Once you have this calculation, seek out a taxi driver and confirm the itinerary and price before getting into the taxi. 
Conclusion
There you have it: the full breakdown of how to travel in Sicily. I hope this article is helpful in planning your trip to Sicily so you can know what to expect.
A parting tip: plan ahead, particularly if you're planning to see Sicily by public transport. You'll need to look at various routes and timetables to determine the best ways to go from Point A to Point B. In case you're stuck on how to get to Sicily in the first place, here's a handy guide. 
Related Articles