Driving in Sicily | Road Rules | Congestion Tax | Tolls | More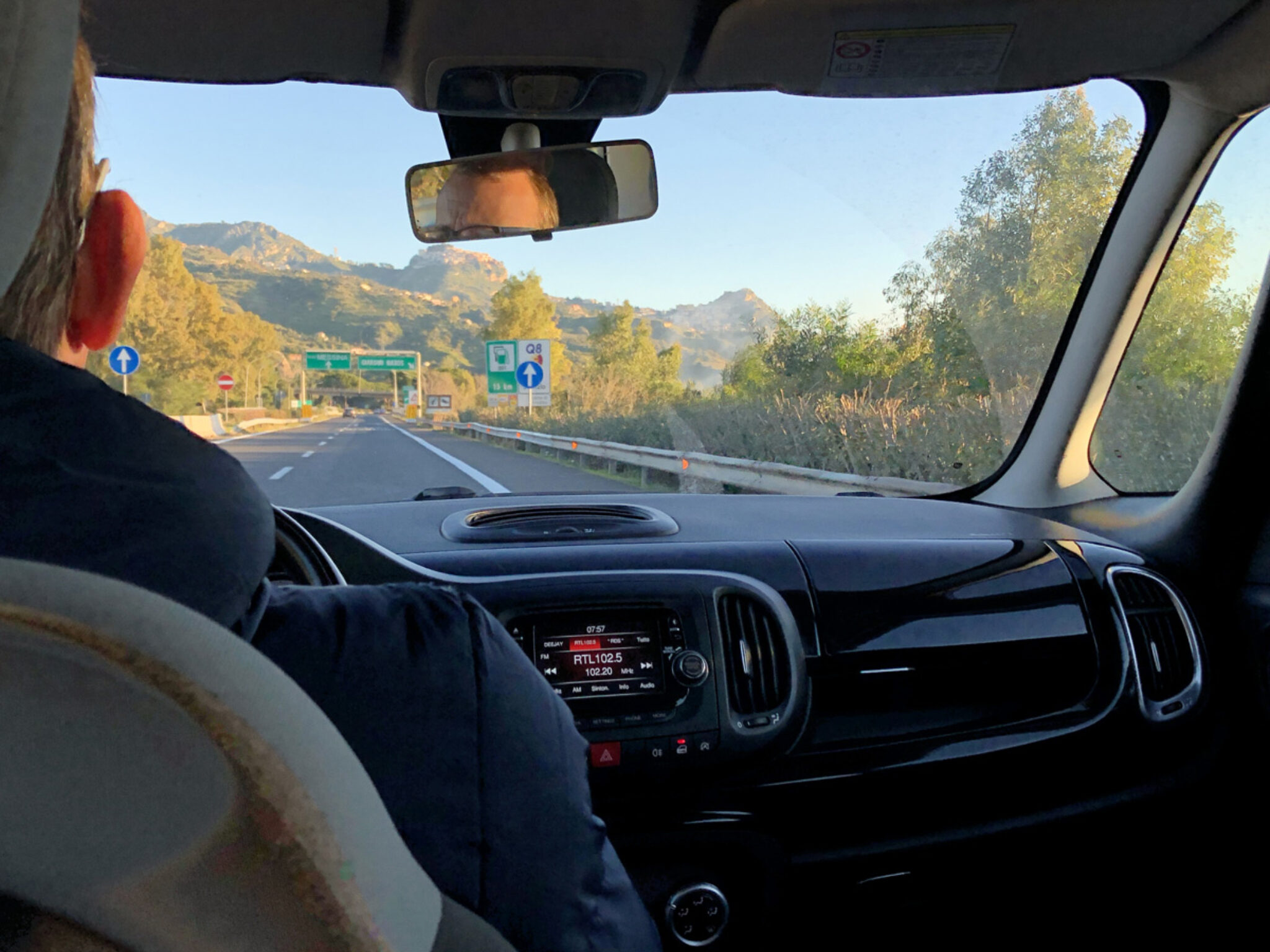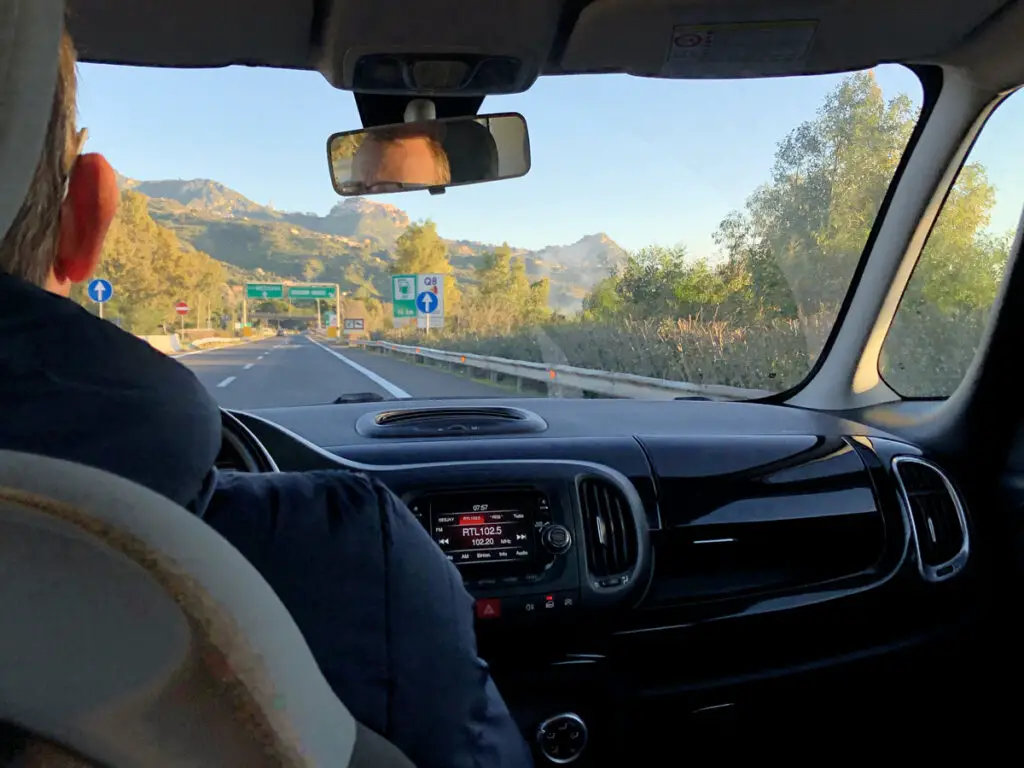 Driving in Sicily will allow you to journey through this enchanting Italian island at your own pace. However, before you buckle up and hit the road, it's crucial to familiarise yourself with the rules, regulations, and peculiarities of driving in Sicily.
Driving in Sicily is relatively straightforward, roads are not always well-maintained, but have clear wayfinding signposts. However, it's important to be mindful of the driving culture in the region. It is not uncommon to encounter drivers who may not adhere to cautious driving practices. However it is manageable and should not cause undue concern.
Below, I will delve into detail about drivers in Sicily, including rules, car rental companies, congestion taxes, and tolls. Additionally, you can find more information on renting a car in Sicily within this guide. It explores the various aspects of car rental, such as costs, rules, and the necessary documents required by rental companies.
Together, these sections will provide you with a comprehensive understanding of driving in Sicily, ensuring a smooth and informed experience on the island's roads.
Road Rules
Sicily has similar road rules to those in other EU country. Here is what you have to keep in mind if you are driving in Sicily:
Drive on the right side of the road and overtake on the left
Seat belts are mandatory for all occupants
Children less than 36kg and less than 150cm must use appropriate car seats
The legal blood alcohol limit is 0.5 grams per litre
Speed limits vary, so pay attention to signage
Drivers should have a valid driver's license and proper insurance coverage
Driving in Sicily – Culture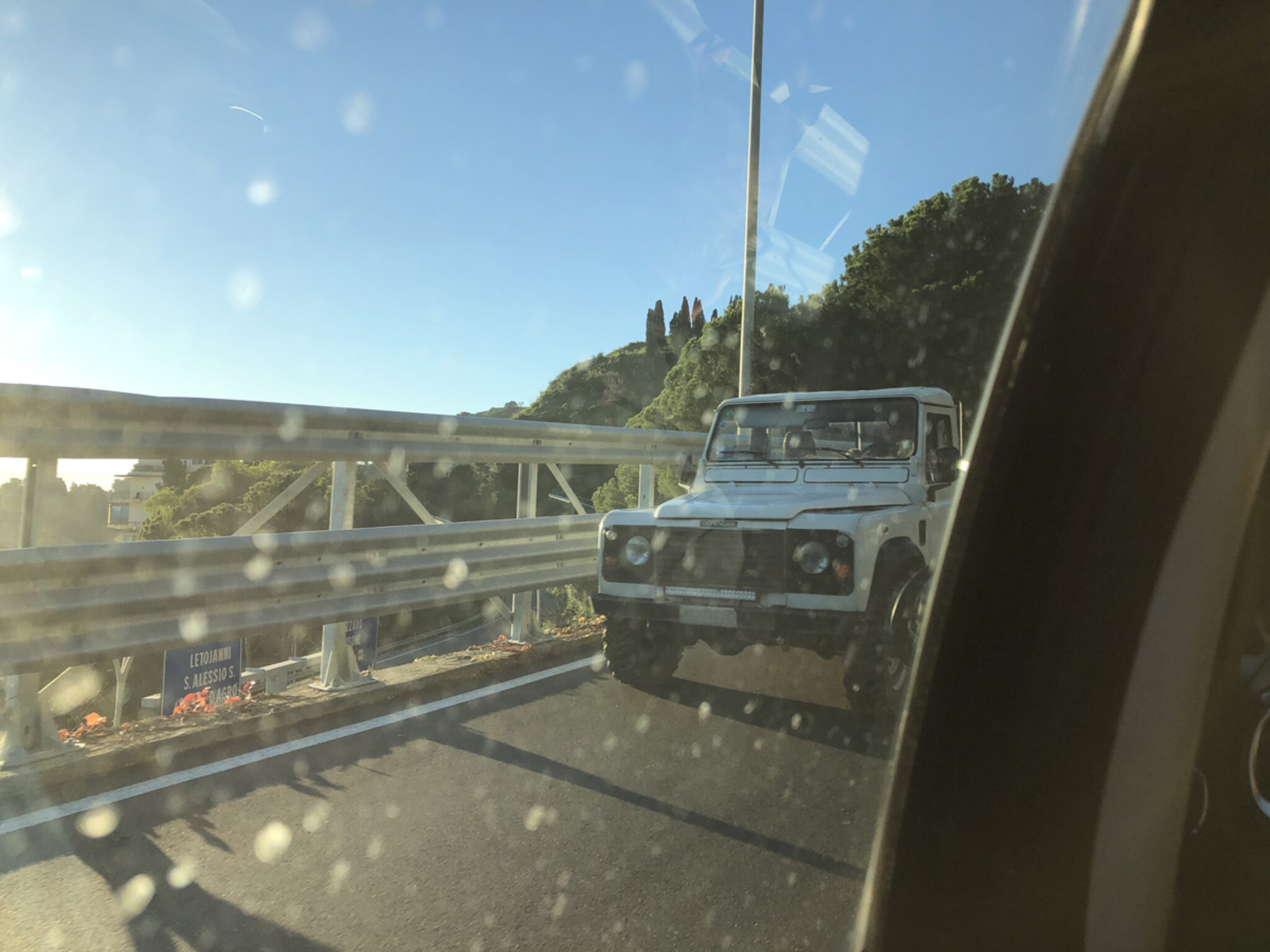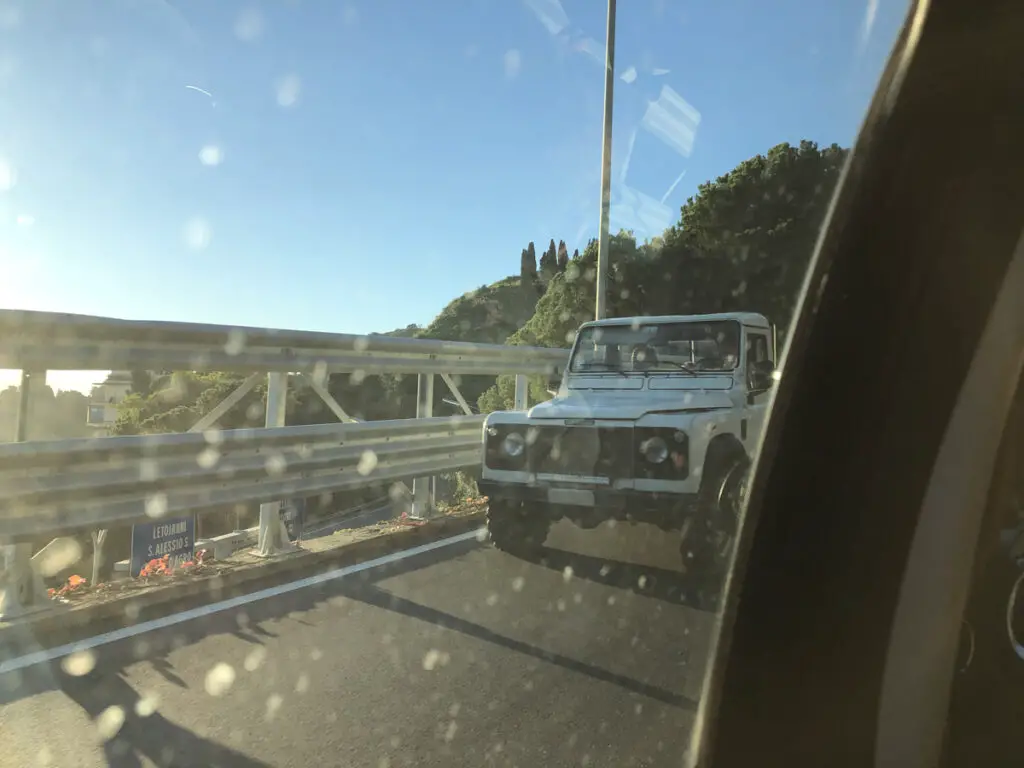 The Mediterranean region in general is not known as a place where there are good, cautious drivers and that includes Sicily.
For example, they often don't use their indicators or yield properly, especially on roundabouts. They may emerge slowly from side roads, causing you to brake because they don't keep up with the flow of traffic. They also don't follow the recommended three-second rule especially on the autostrada (motorway) to maintaining a safe distance from the car in front. In fact, when they overtake on the motorway they come close behind and will cut too close in front of you.
Most of Sicily doesn't have heavy traffic, so it's generally okay. However, in more populated cities like Palermo and Catania, things can get more chaotic on the roads.
Most of the country autostrada's are well-maintained, with less traffic and offer a pleasant drive, where you are able to enjoy the beautiful Sicilian countryside. Cities like Palermo and Catania are great to visit and drive through, but they are more challenging and nerve wrecking.
The Sicilians do not paint city roads all that frequently and road markings end up fading away into non-existence. In fact, while I was driving in Palermo with family in the car, we were laughing at how their main road, which we assumed was 3 lanes, confused everyone on the road because there were no markings.
From what we thought was a 3-lane road, ended up looking more like a 5 lane road because drivers didn't know where the lanes were. I thought I was in the middle lane, with drivers to my left and right, but there were other cars in between the 3 lanes. My family and I laughed at the situation we found ourselves in at the time, but if I was starting out driving, I would have probably been a nervous wreck.
So, the best thing to do is stay alert and you will quickly adjusting to the local driving style. Overall, you should confidently be able to navigate Sicilian roads and have a pleasant journey.
Congestion Tax – ZTL System
In Sicily there is a congestion tax which is also known as ZTL (Zona a Traffico Limitato) or limited traffic zone. They are primarily located in the historic centres of towns and cities. Like in for example Agrigento, Catania, Cefalù, Ortigia, Palermo, Ragusa, Syracusa, Taormina and Trapani.
The purpose of the congestion tax is to decrease traffic congestion in these areas. It helps to create a more enjoyable environment for pedestrians and the local residents.
Tax Rates
The tax rates are typically determined by the local authorities and differ from one place to another. Charges range from a few euros up to around 5-10 euros per entry or per day. This depends on the location and the type of vehicle you are driving.
Payment
The payment methods for the congestion tax varies depending on the specific city or town. In some cases, you can pay the tax directly at designated payment areas or electronic payment machines before entering the restricted zone. Other times you receive a fine in the mail.
A lot of tourists are unaware of ZTLs and end up driving past surveillance cameras that monitor violations. As a result they receive a fine in the mail.
In such cases, you would typically be required to pay the fine or penalty stated in the notification within a specified timeframe. Moreover Sicilian car rental companies may also charge additional fees for notifying you about any fines or breaches you incur.
Avoiding ZTL Zones
The good news is you can avoid going through a ZTL zone and avoid the tax. You will need to keep an eye out for the sign in the image which indicates the start of the limited traffic zone.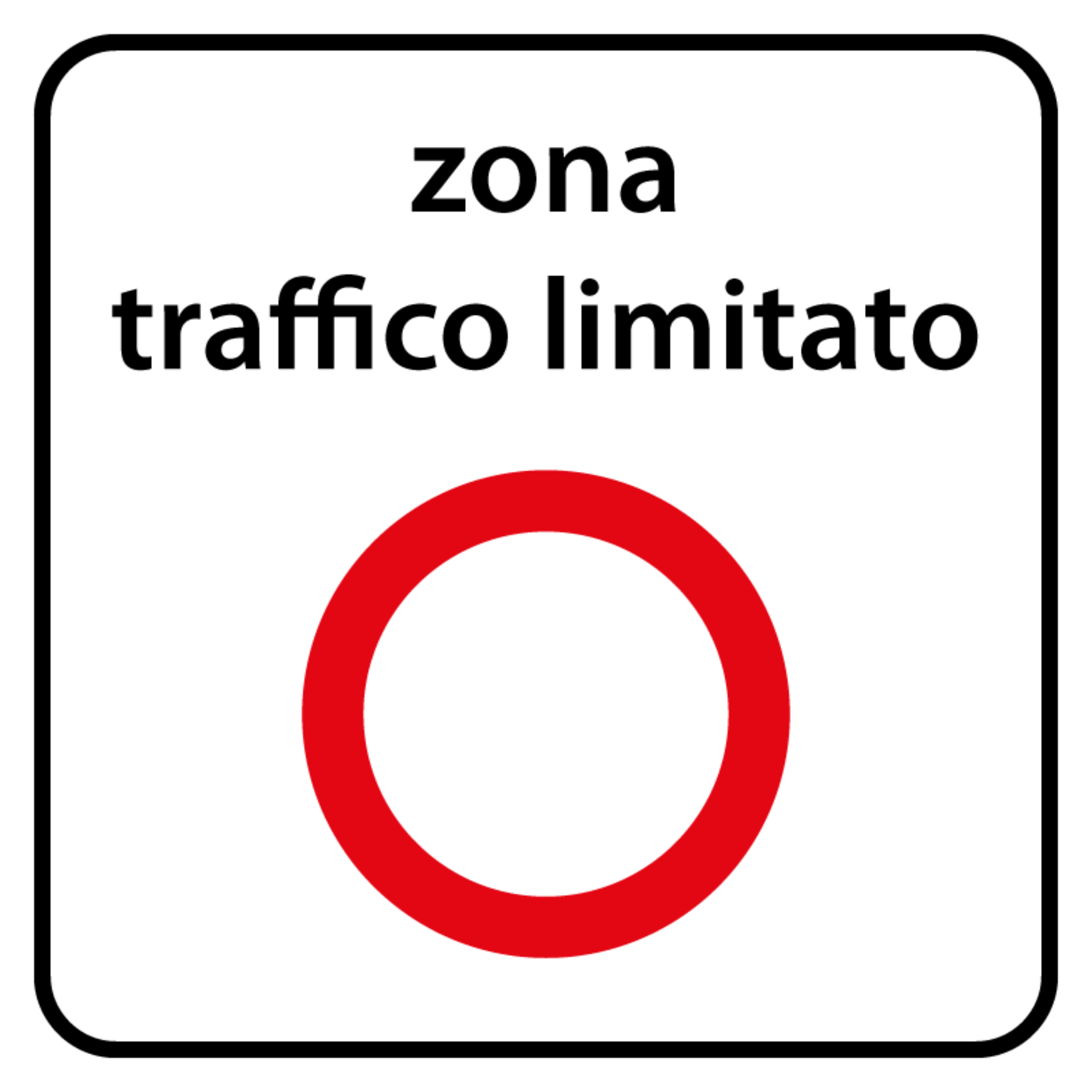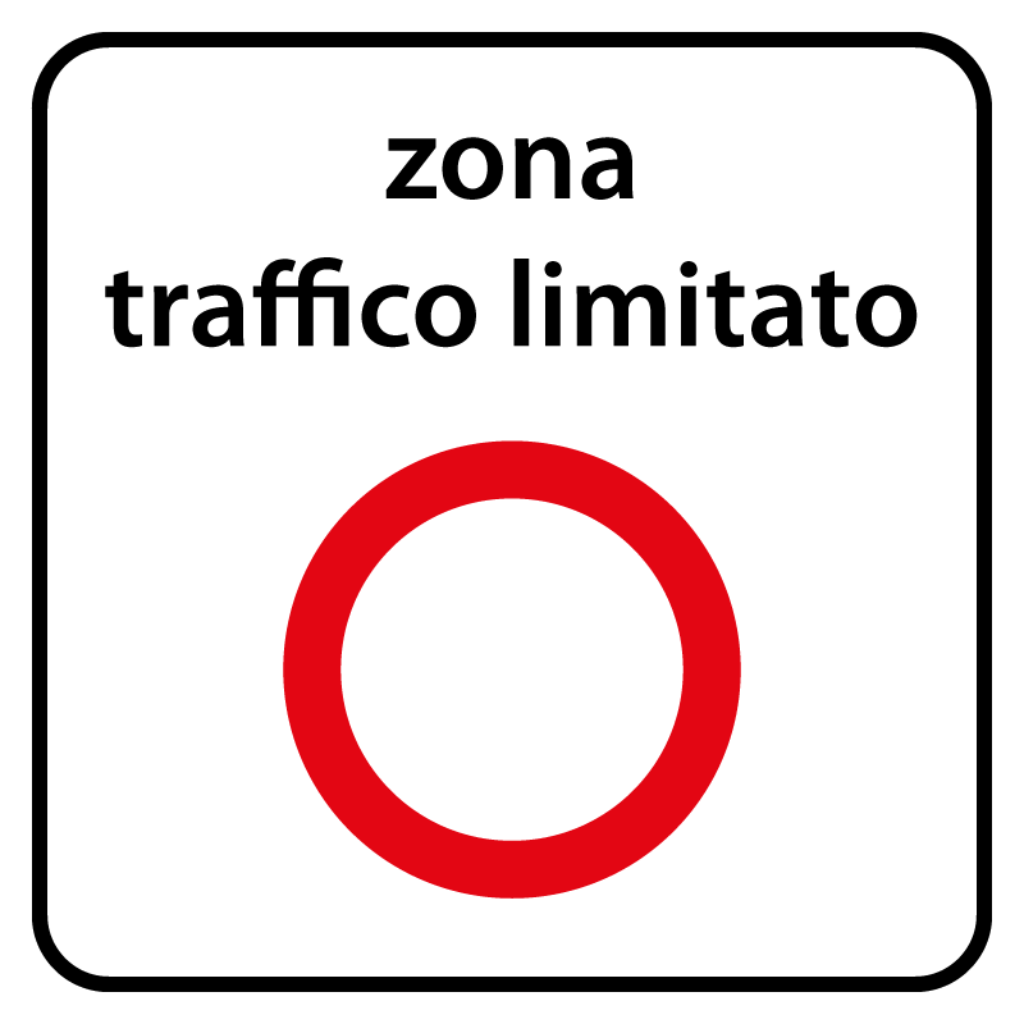 Tolls
In Sicily most roads are toll free. However there are several toll roads that connect different parts of the island.
Major Toll Roads in Sicily
A18 (Autostrada Messina-Catania-Siracusa): This toll road runs along the eastern coast of Sicily, connecting Messina, Catania, and Syracuse.
A19 (Autostrada Palermo-Catania): This toll road connects Palermo and Catania, passing through Enna.
A20 (Autostrada Messina-Palermo): This toll road connects Messina and Palermo, passing through towns like Milazzo, Capo d'Orlando, and Cefalù.
A29 (Autostrada Palermo-Mazara del Vallo): This toll road connects Palermo and Mazara del Vallo, passing through Trapani.
Toll Charges
The toll charges on Sicilian highways can vary based on the distance travelled and the type of vehicle. For example as of May 2023, the toll rates for the A18 highway range from around €1.50 to €7.50. This depends on the distance covered.
Toll Payment
There are toll roads in Sicily where you will have to pay in cash. As soon as you enter the freeway, you'll receive a ticket, which you'll need to show at the toll booth when you exit. Some toll booths are specifically for the automatic Telepass system. So you should make sure you choose the correct lane of cars.
Avoiding Toll Roads
You could use alternative routes to avoid going through toll. This will involve taking local roads or secondary highways instead of the major toll roads. However you should keep in mind that you may extend your travel time and the road conditions may differ.
To avoid toll roads you can do it in 2 ways. Either by pre-planning your route. Like this you will have a clear idea of the alternative roads you can take and ensure a smooth journey. However this is quite time consuming.
Alternatively you can utilise a GPS or navigation apps including Google Maps. You can set your device or app to avoid toll roads which is far more convenient and easier.
Car Rental Companies
Taxes and tolls do contribute to the overall expenses, but the main expensive for renting a car in Sicily is the car itself. However you can find the most favourable deal by using Discover Cars.
They allow you to compare prices from all the car rental companies in Sicily, making them the ideal choice. Plus they have earned an excellent reputation and a high Trustpilot rating since they prioritise taking good care of their customers.
Related Articles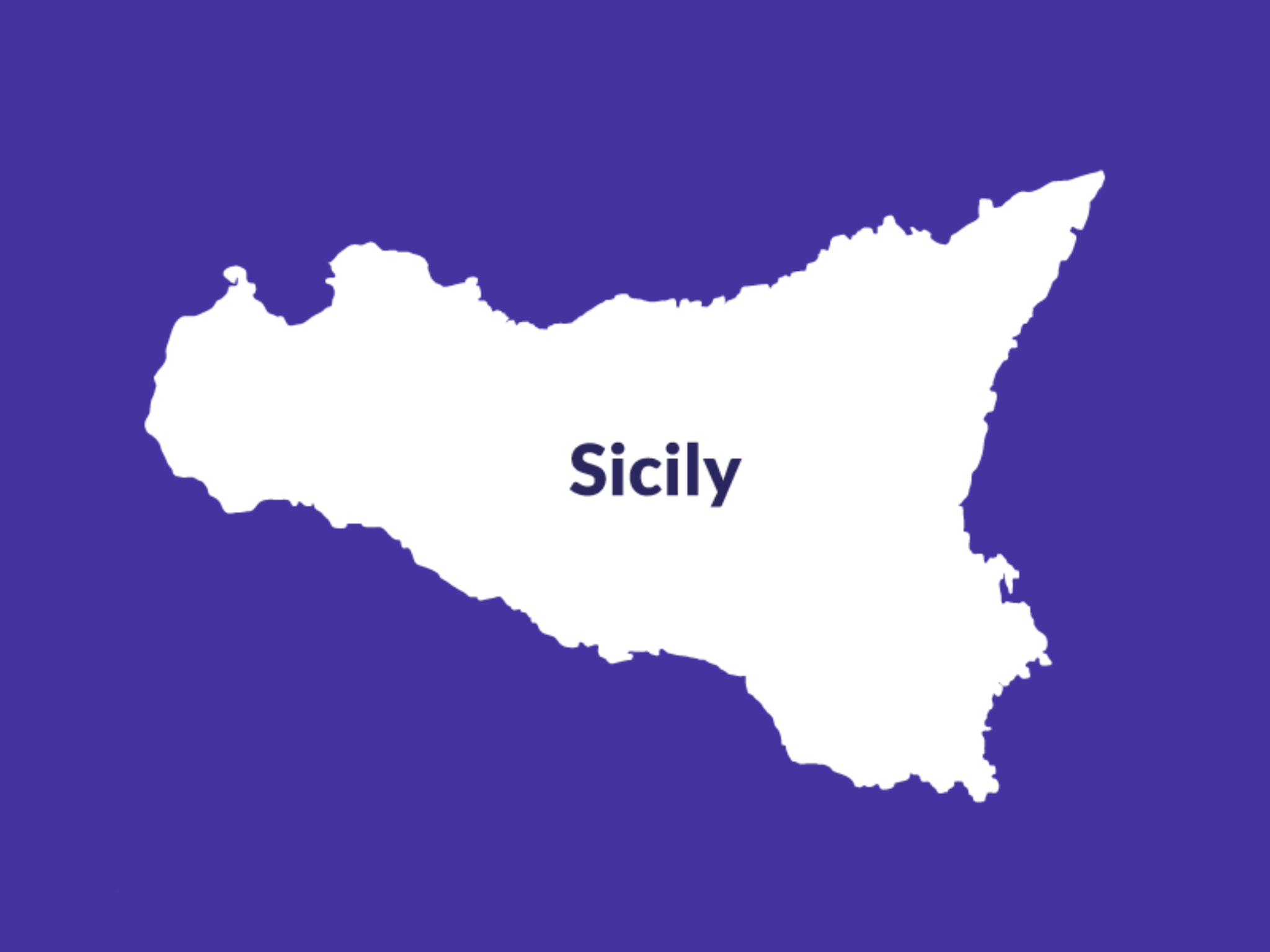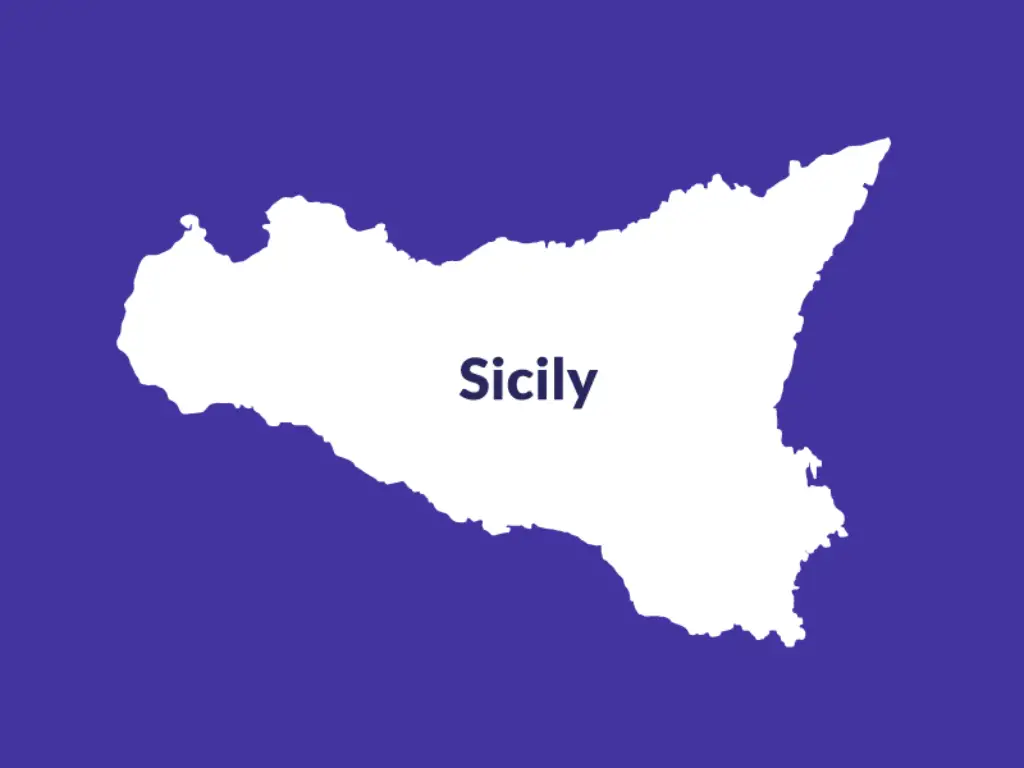 Holiday in Sicily: Highlights, Activities, Itineraries and Guides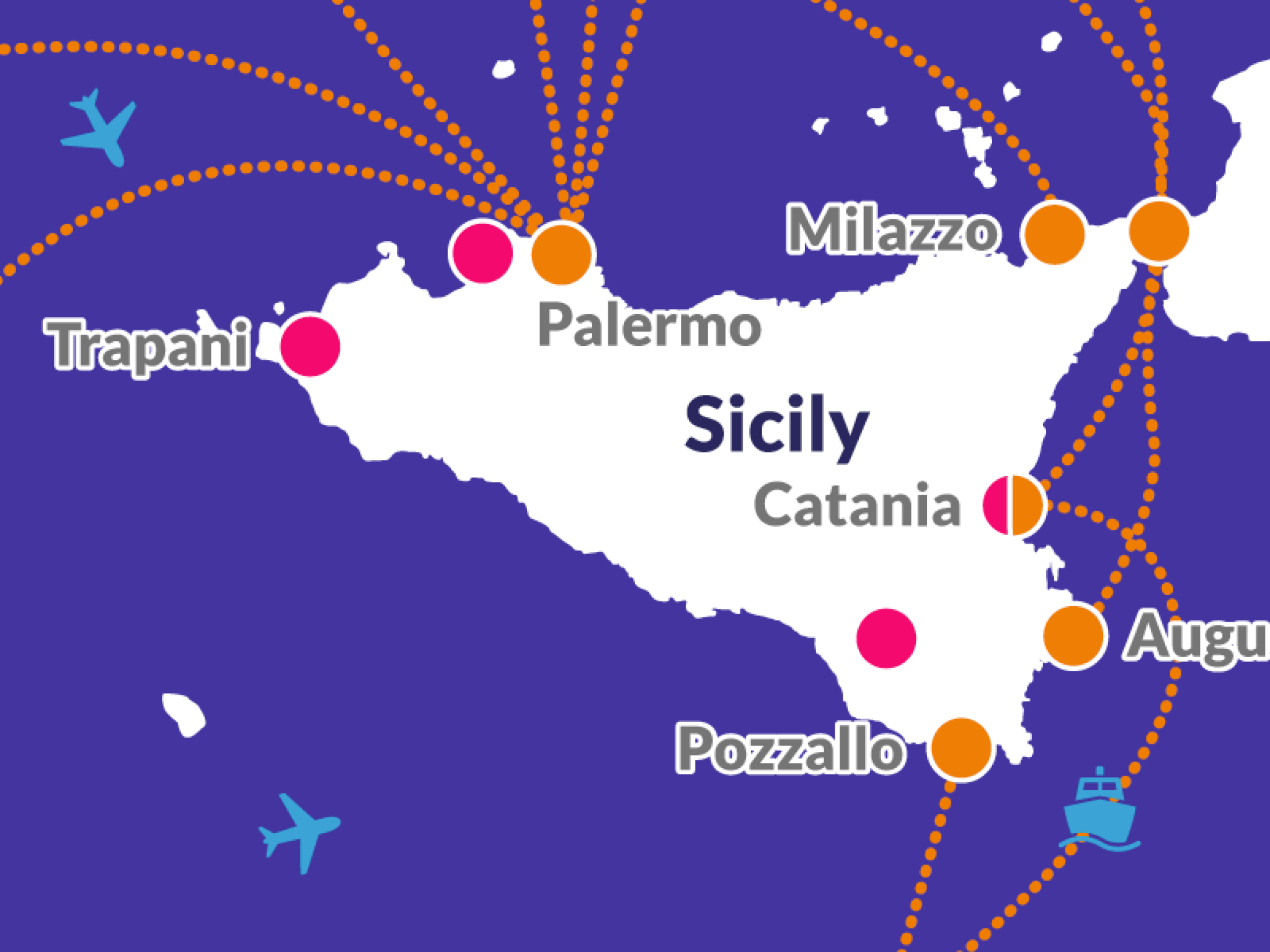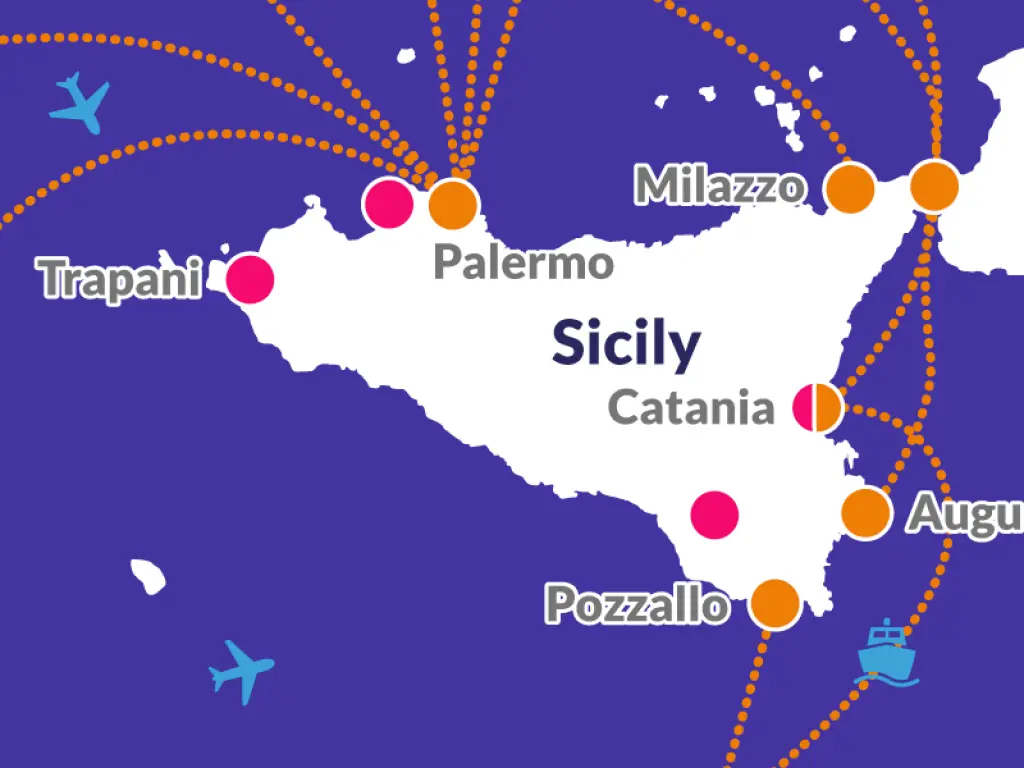 Best Way to Get to Sicily: Ferry, plane, or train.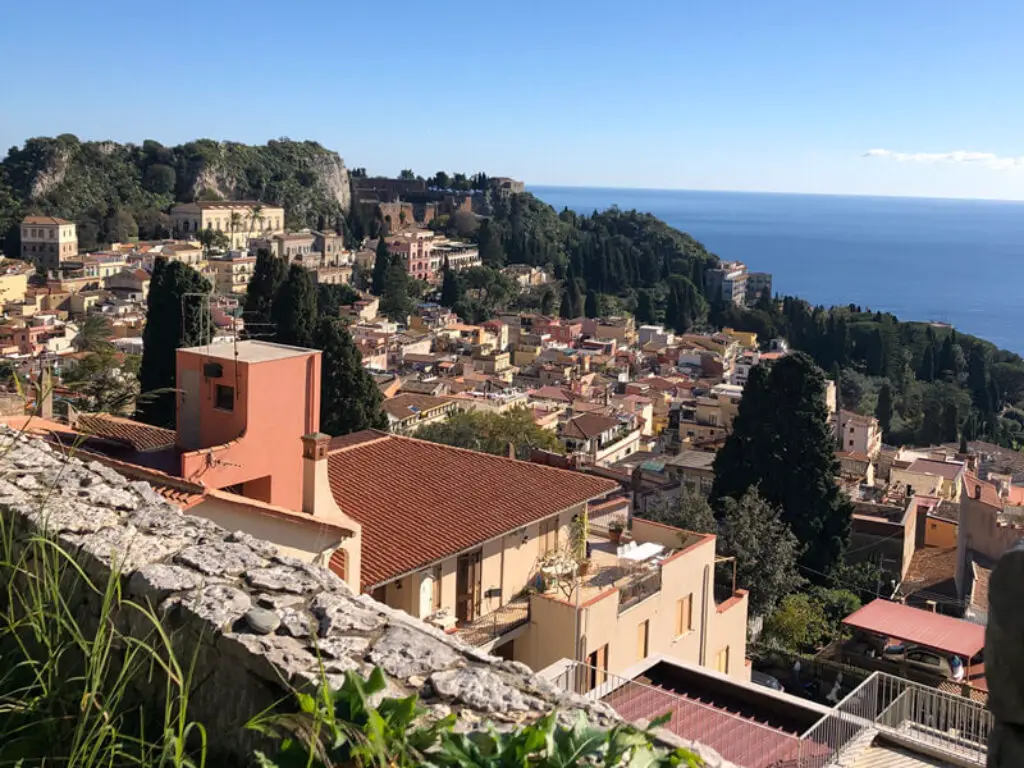 Sicily With Kids: Activities, Accommodation and Travel