Crete Family Holiday, Kids Activities, Itineraries and Guides
Crete is a fantastic destination for a holiday with many things to offer. However could a Crete family holiday be on the cards for you?
Crete is a great family holiday destination for several reasons. Firstly, it offers stunning beaches and many activities for families, including water parks and kids museums. Cretans are warm and hospitable and serve delicious Greek cuisine. Lastly, compared to other popular destinations in Europe, Crete offers good value for money.
To make your search easier, here are some guide and information on what you can look forward to for an amazing Crete family holiday.
Kids Activities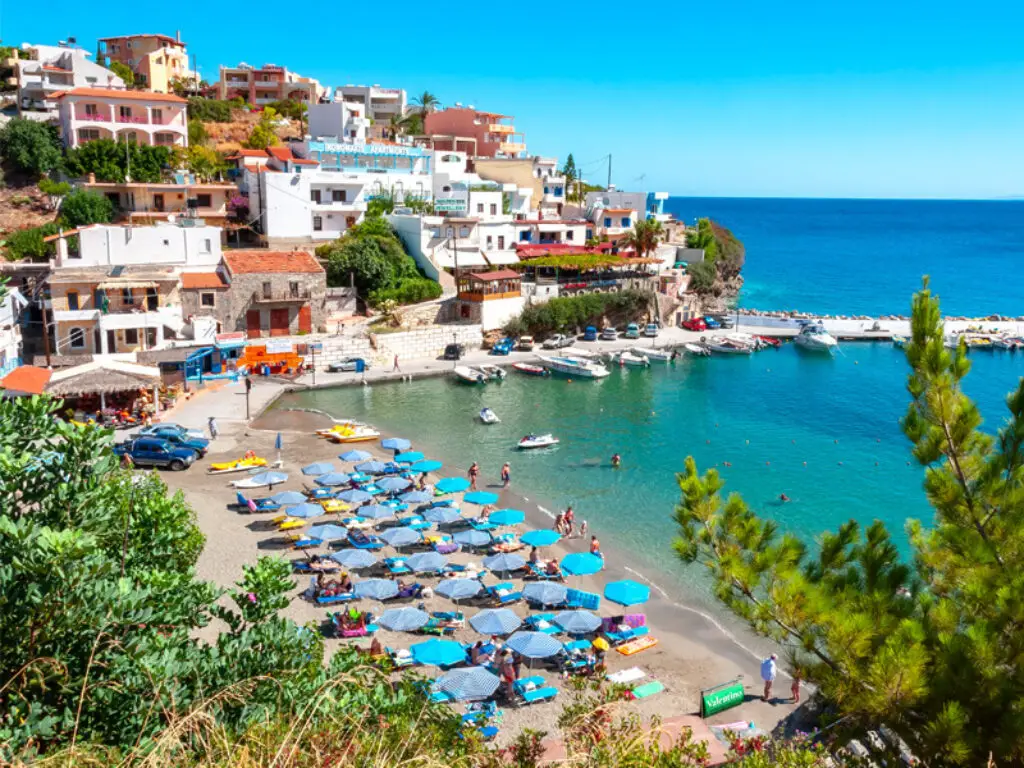 Crete with Kids: Suitability | Activities | Accommodation
Discover Crete with kids and embark on an unforgettable family adventure.
From its sun-kissed beaches and theme parks to thrilling water parks, Crete offers a myriad of experiences tailored to families. Plus you can engage in outdoor activities like hiking through breathtaking gorges or discover hidden caves.
With family-friendly resorts and accommodations catering to every need, Crete ensures a memorable holiday for every member of the family.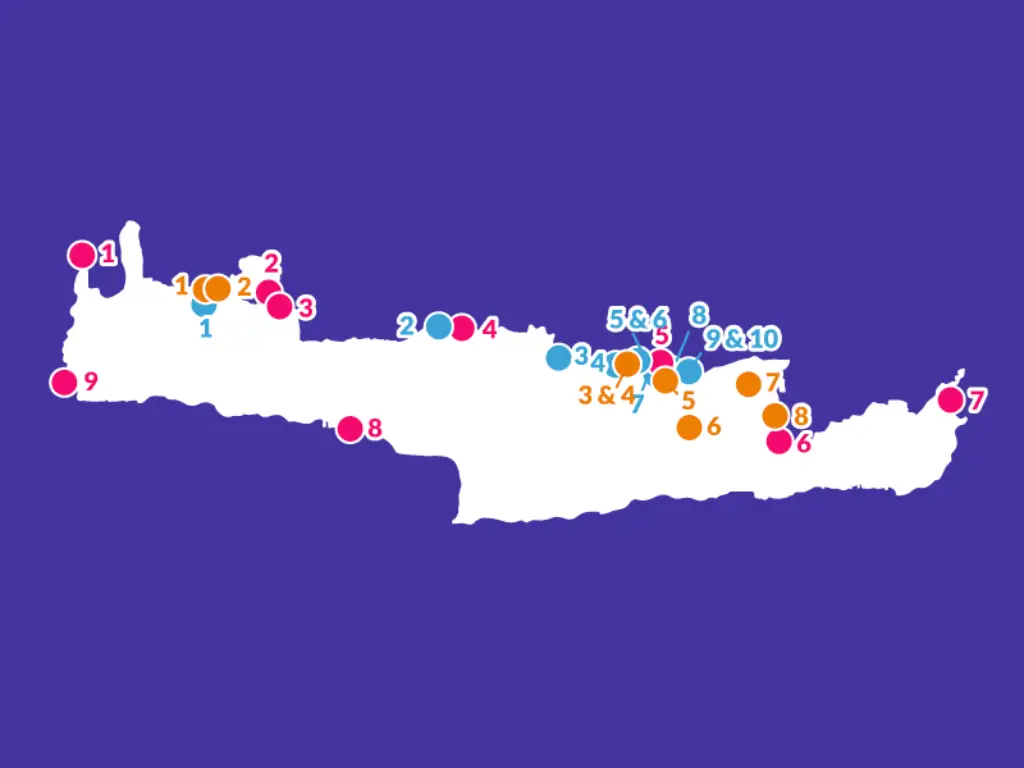 10 Things to do With Kids in Crete
Most of the activities for kids on the island revolve around water activities, either on the beach or at water parks. However there are also a bunch of other activities you can enjoy all throughout the year.
There are enough kids activities that can keep you going for at least 5 days with a good amount of variety. That does not include any historical attractions in Crete you might want to visit along the way.
Here are the top things to do with kids in Crete that includes the full map with the list of activities to make your planning easier.
Handy Guides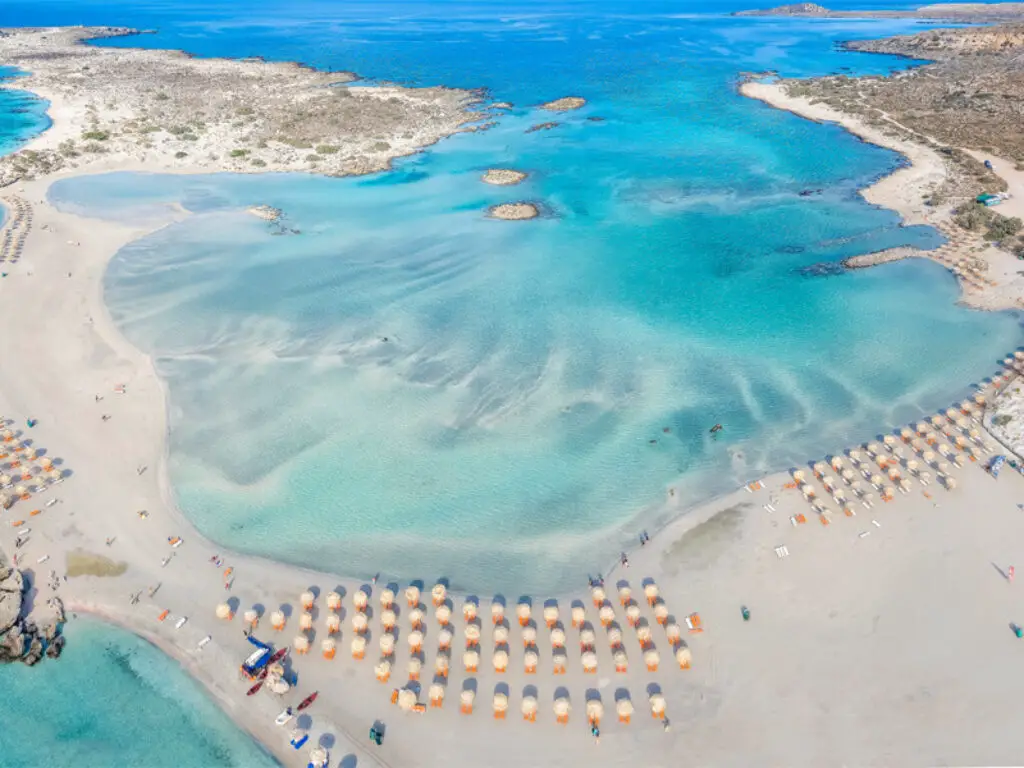 10 Best Beaches in Crete for Families + Map Locations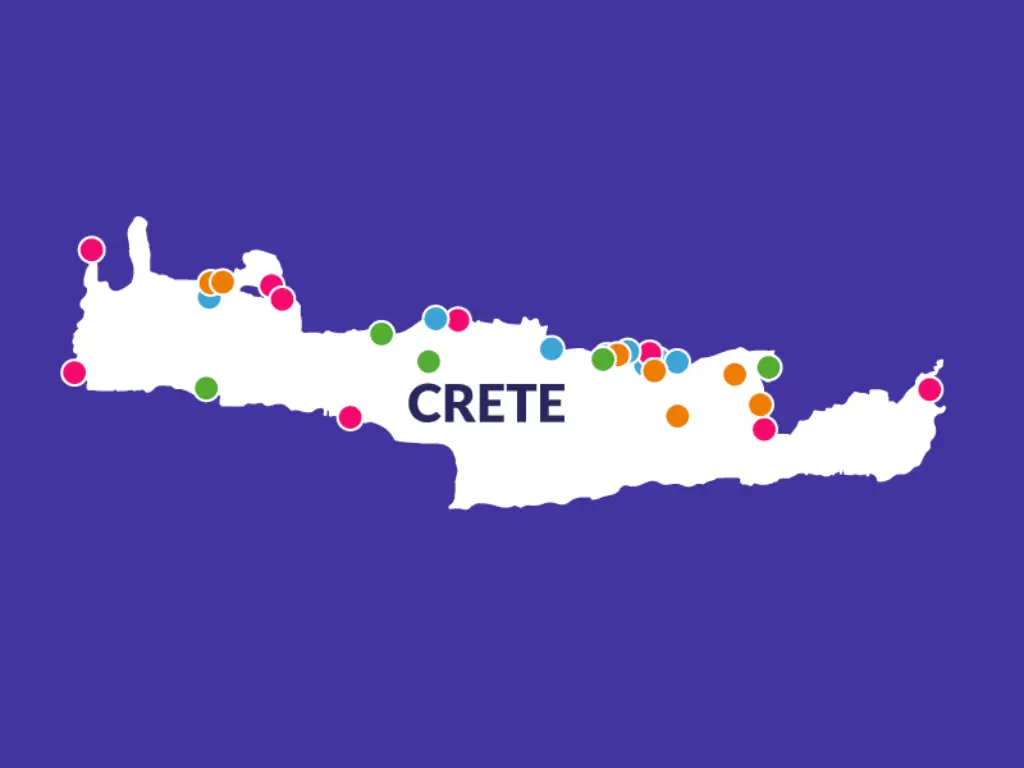 East vs West Crete | History | Activities | Scenery | Beaches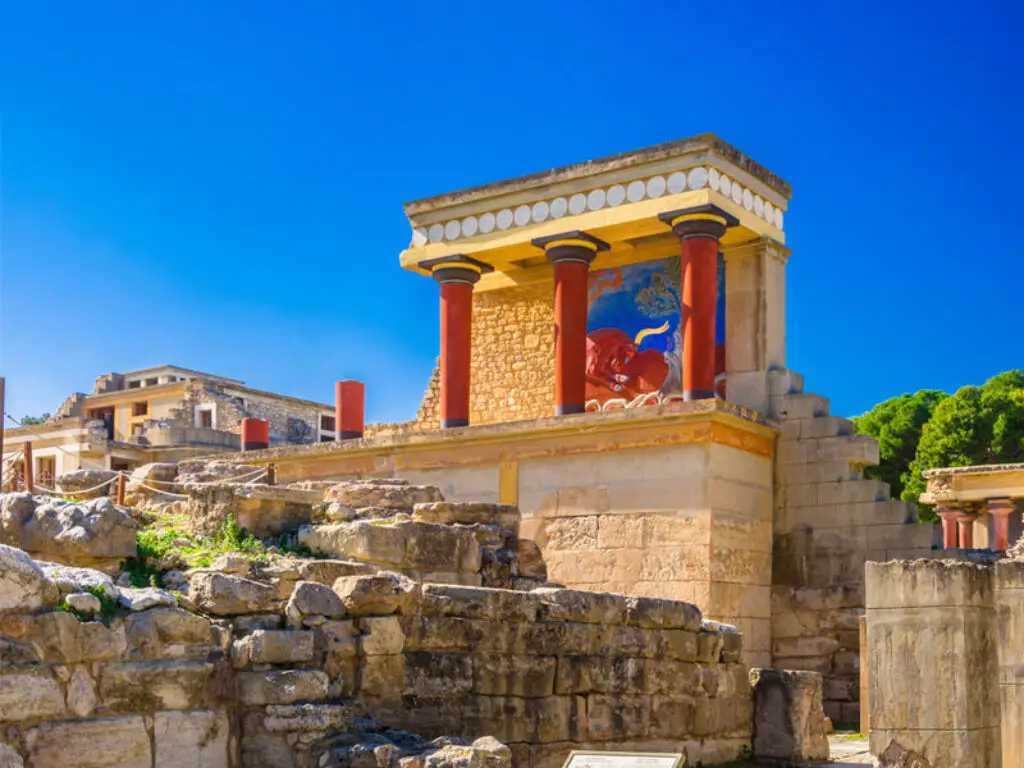 Top 6 Things to Do in Crete – Uncovering the Island's Beauty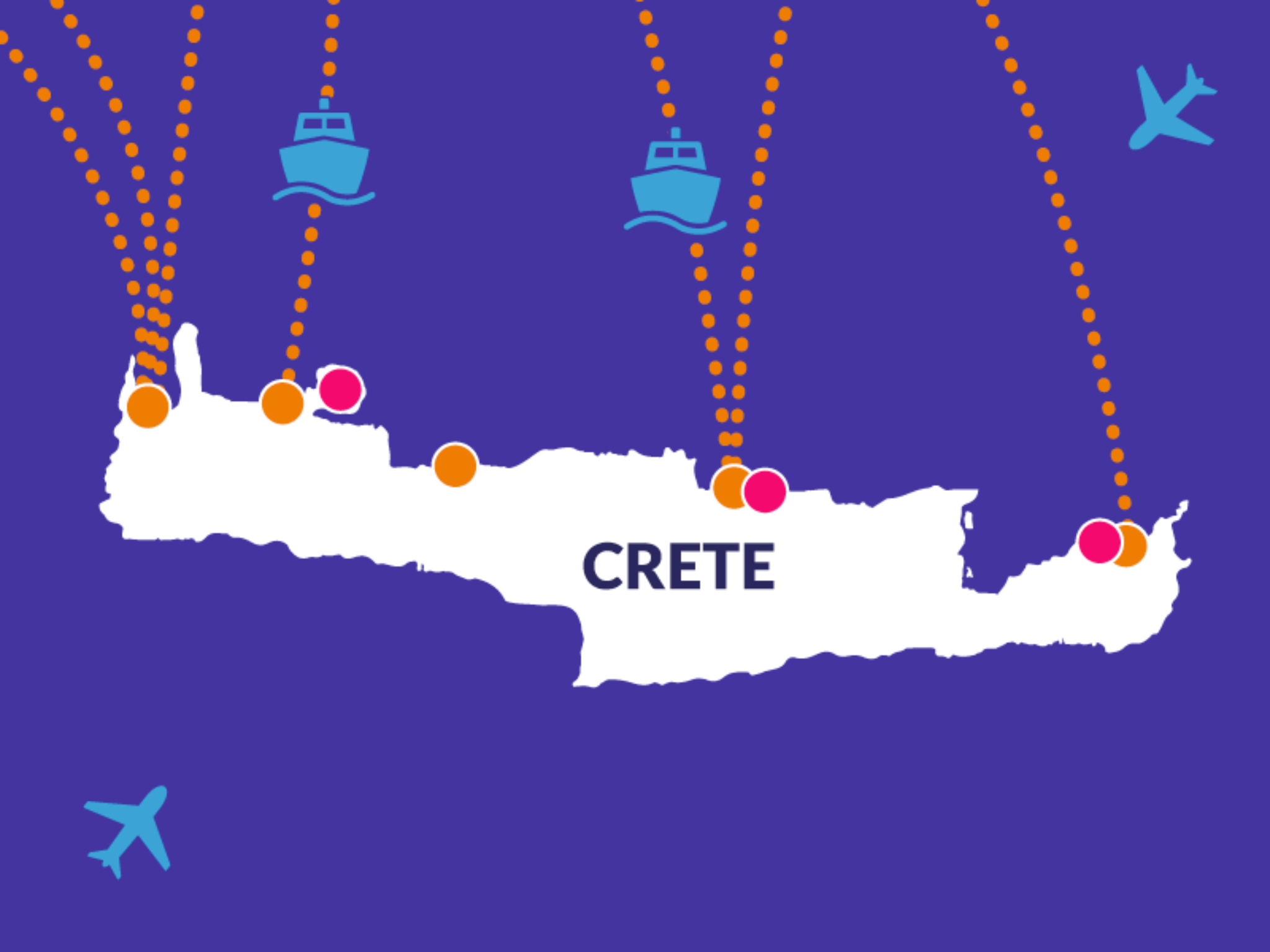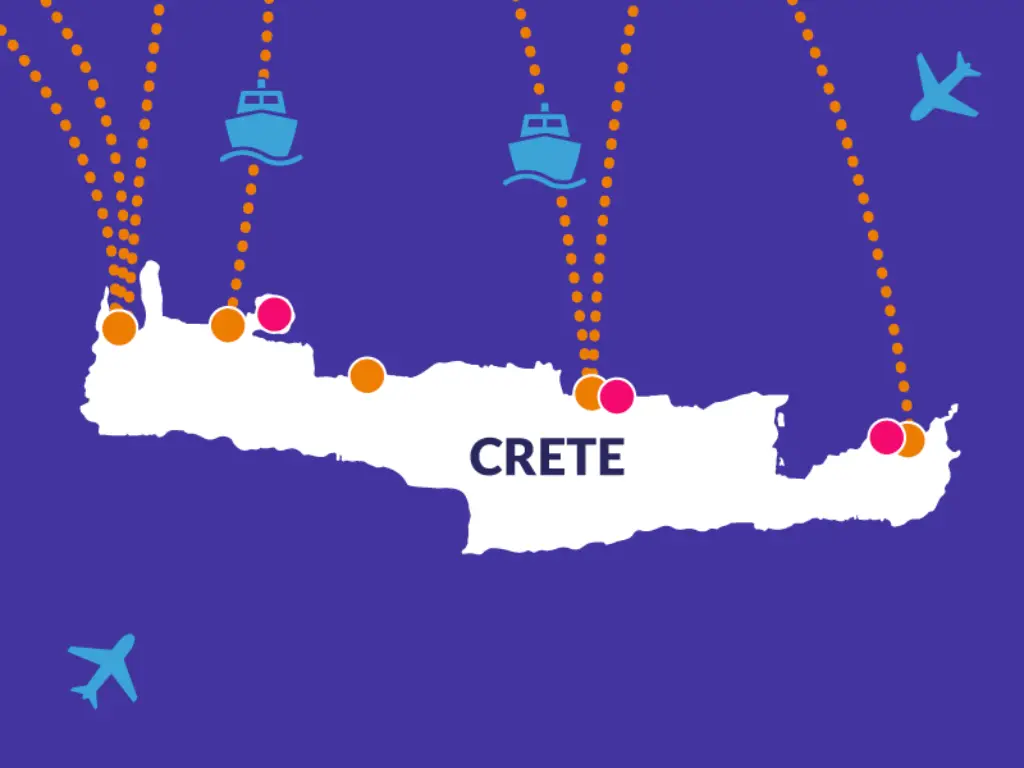 The Best Way to Get to Crete – Ferry, Plane, or Train?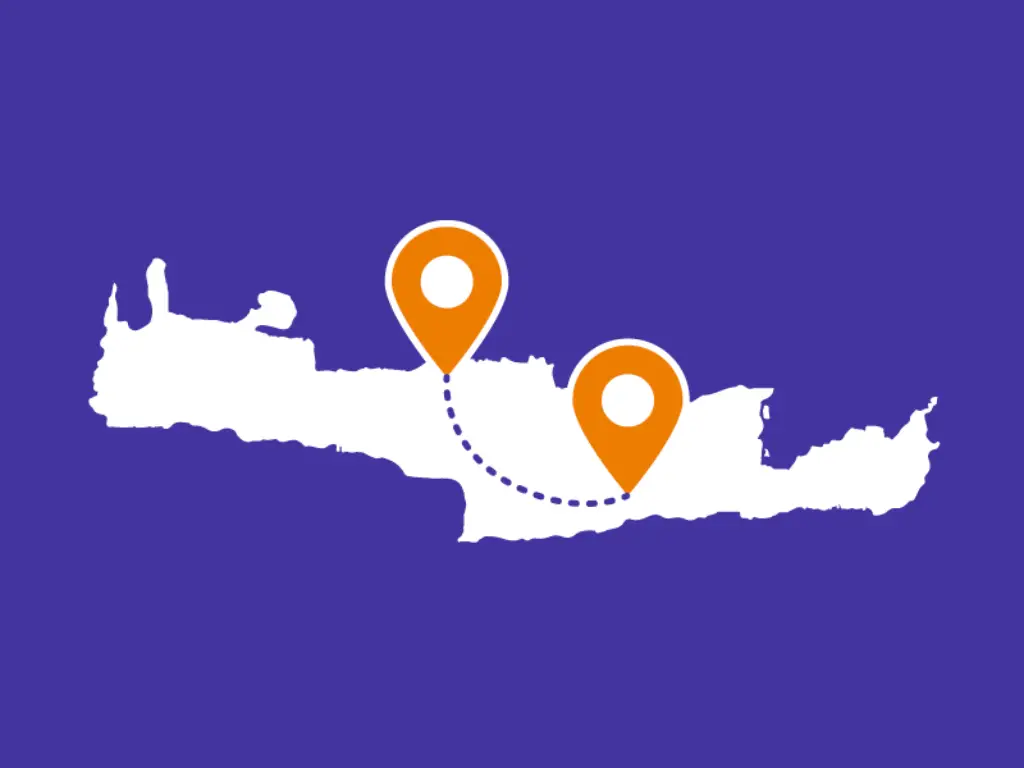 Best Way to Get Around Crete: Public Transport, Car Rental & Taxis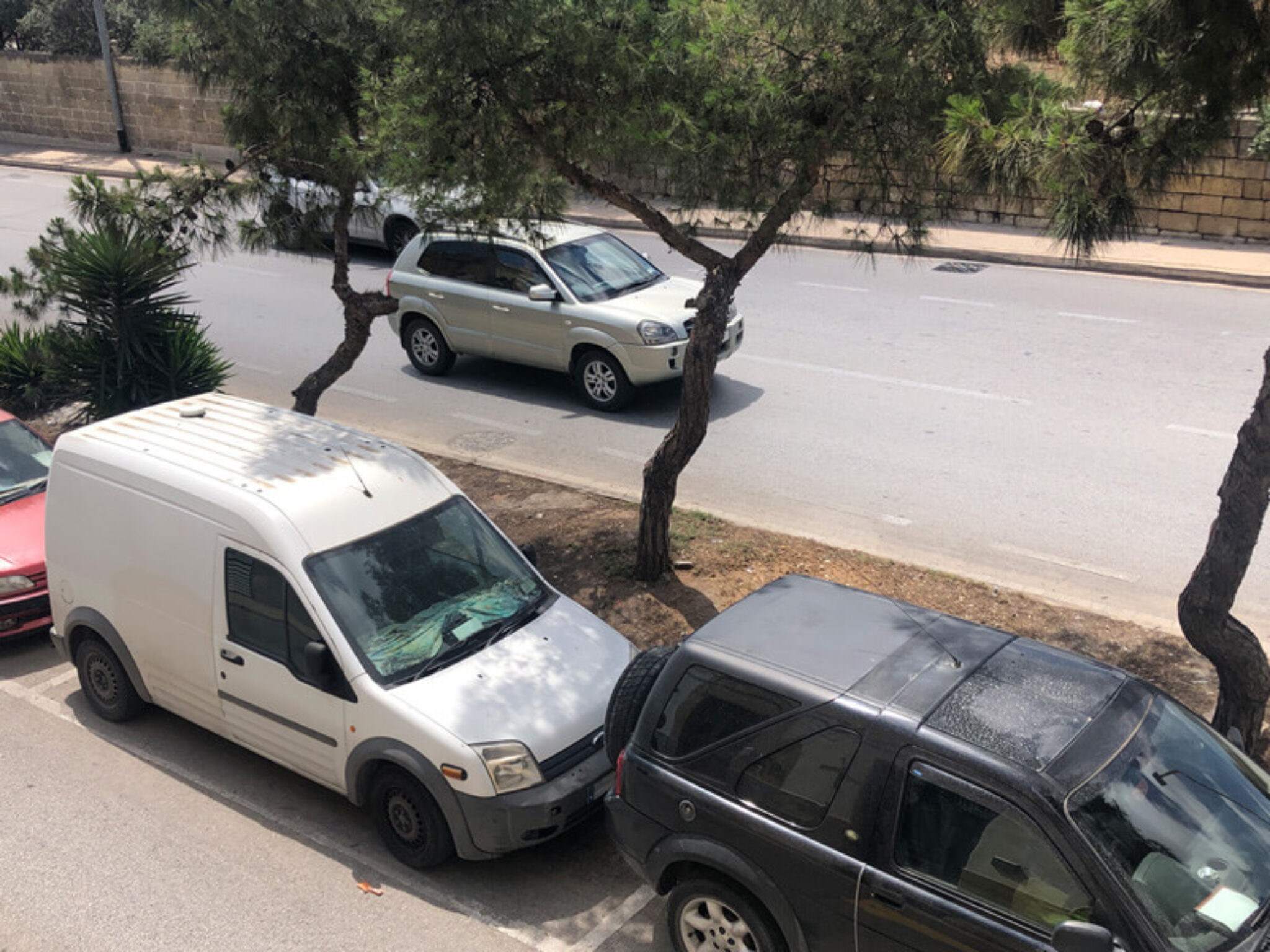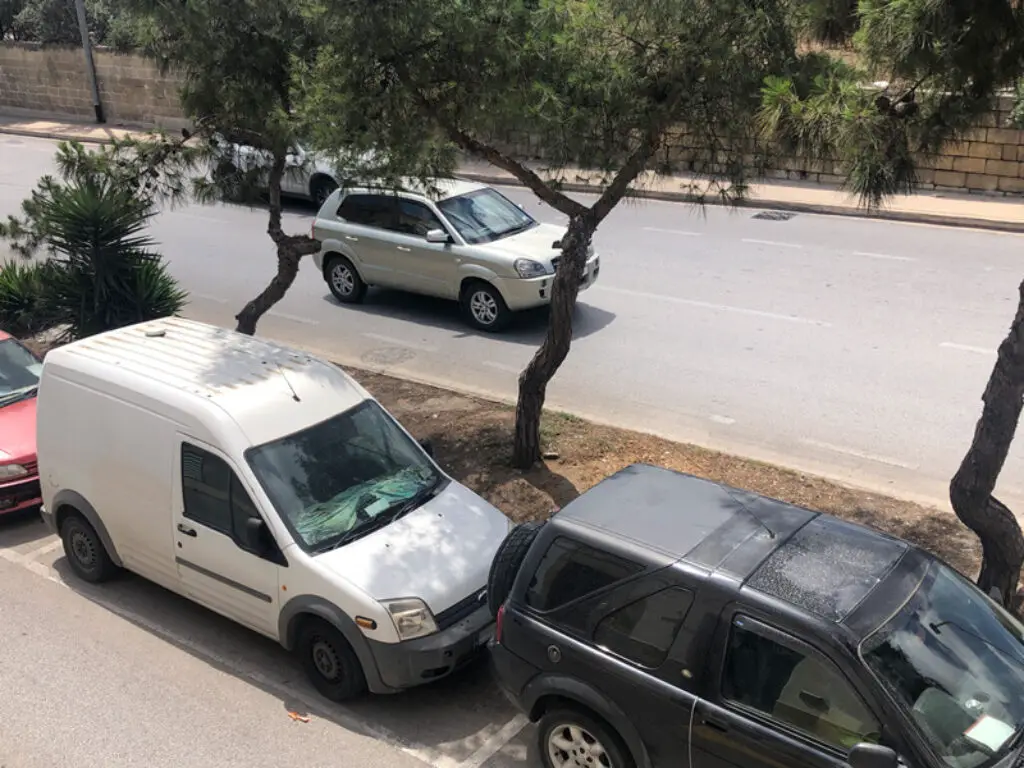 Renting a Car in Crete: Cost, Documents, Policies and Cars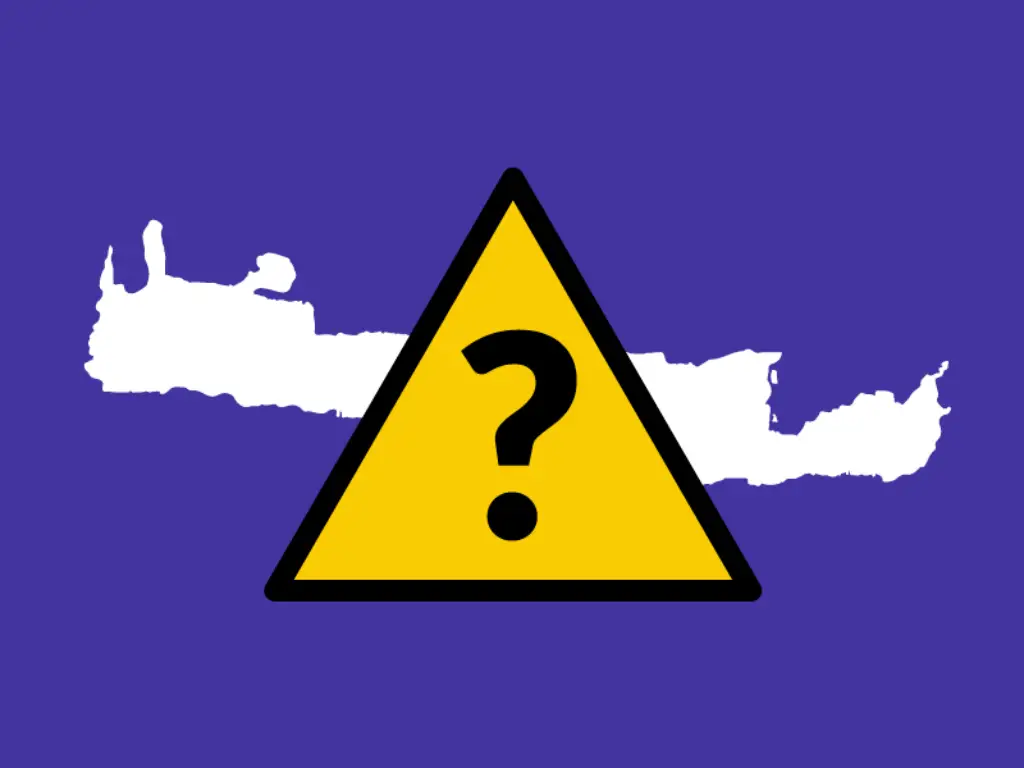 Is Crete Safe for Your Holiday?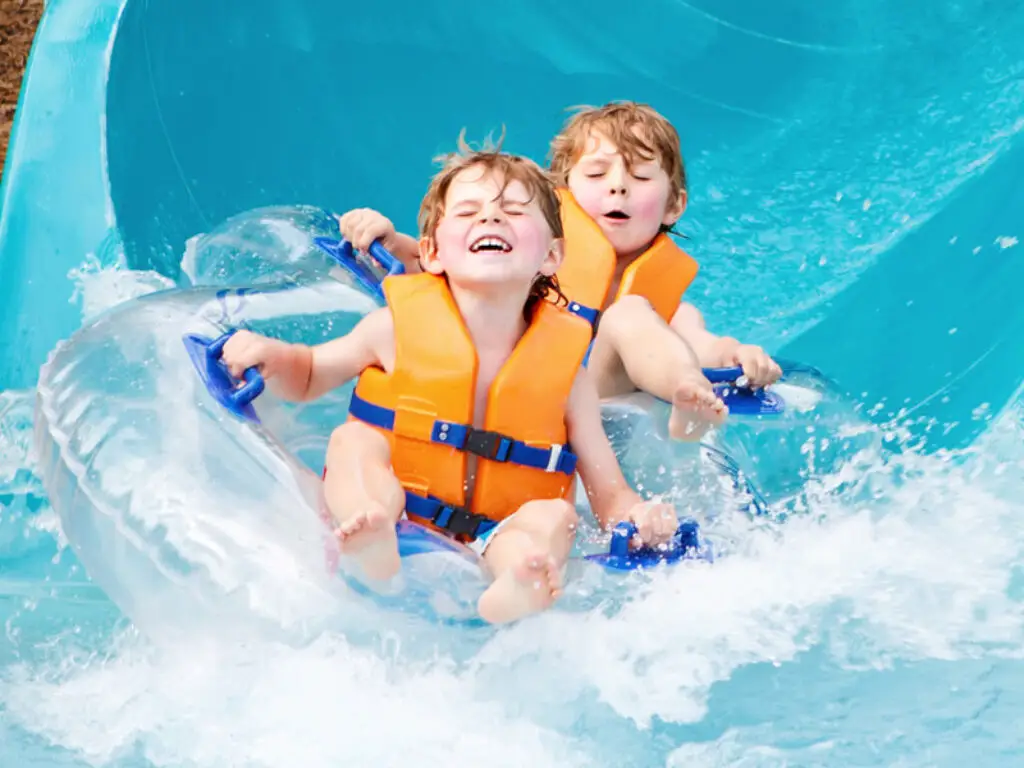 4 Best Water Parks in Crete + Map Locations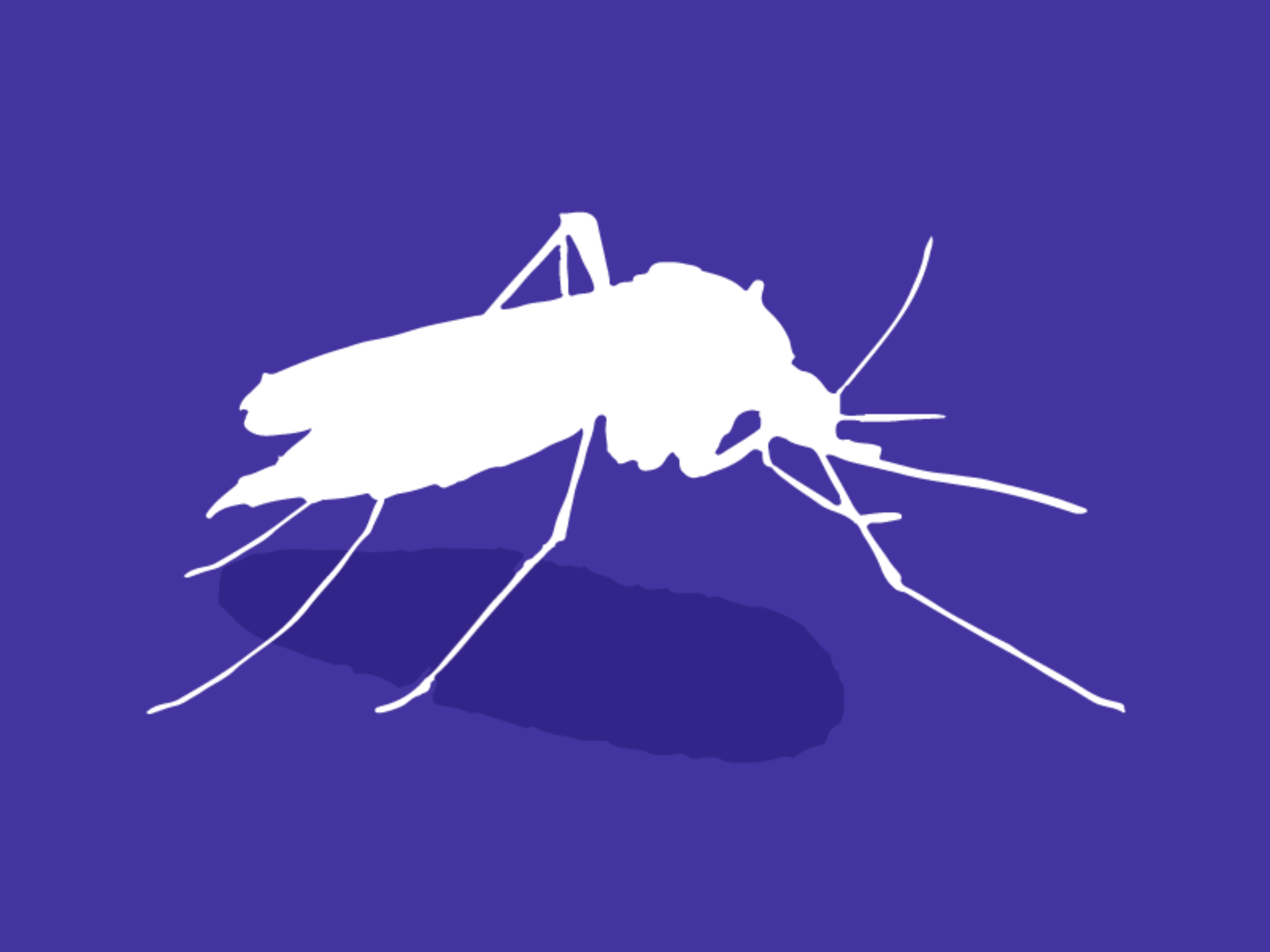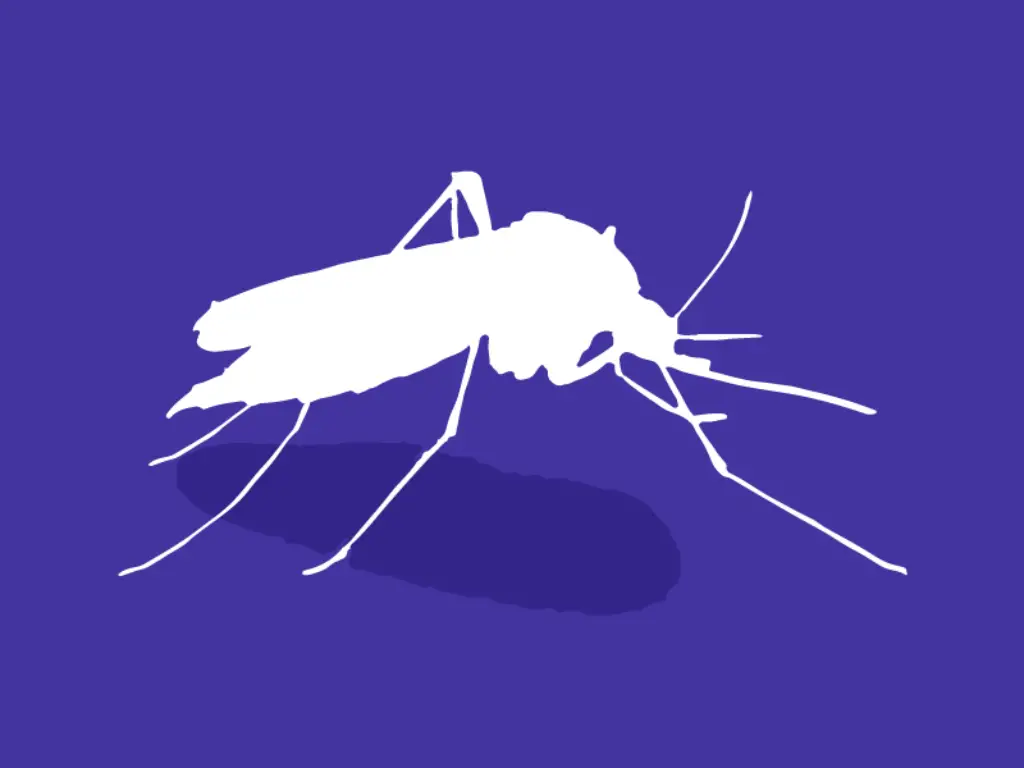 Mosquitoes in Crete: Types, Disease, Prevention and Care
Crete Family Holidays – Itineraries
There are many well rated tours that are organised in Crete that older kids and adults would enjoy. Like hiking tours, historical attractions or water sports that many visitors have enjoyed over the years.
However you also have the option to go at it alone. Either because you want to see attractions that do not have organised tours, or just simply because you want to explore at your own pace.
In this case you may want to check out the article on how best to get around Crete as well as check out the itineraries below. The Itineraries are based on the list of kids activities in Crete, in accordance to the map which is included below for your convenience.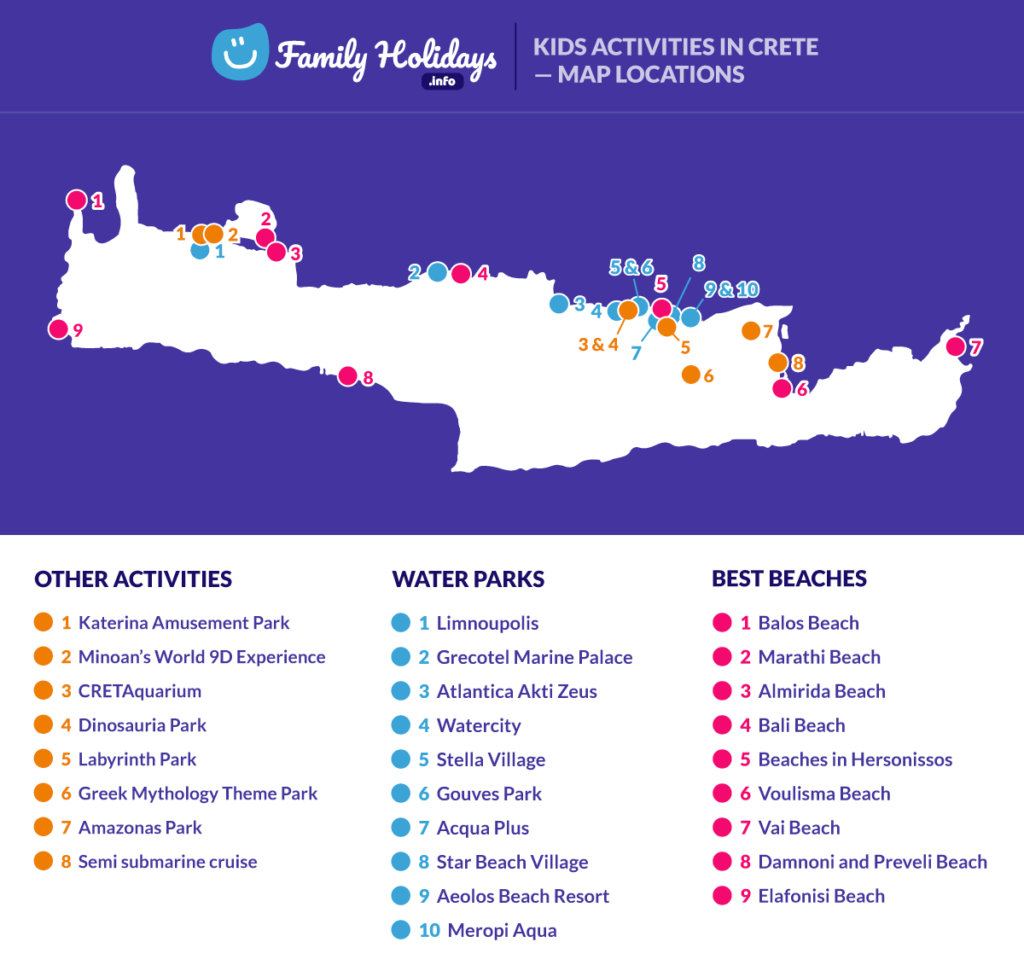 Here is a 3 day itinerary and a 6 day itinerary based on the activities above. These itineraries will ensure you have the best time in Crete with your family.
For the 3 day itinerary you could stay in Heraklion. It is convenient because there is also an international airport in Heraklion, meaning you won't need to travel much.
However on one day you, would need to travel south west to Elafonisi Beach. It is Crete's most gorgeous beach so I highly recommend you go there. However if you are not up for the trip, you could substitute it by going to one of the beaches in Hersonissos.
On the other hand for the 6 day itinerary you will need to use public transport or hire a car.
Crete 3 day Itinerary
Day 1: All day, Elafonisi Beach
In the itineraries above I have left out some of the top highlights which include historical sites and attractions you may want to consider. Here they are listed from left to right. You will notice that Elafonisi Beach is also one of the top highlights here also for older kids and adults.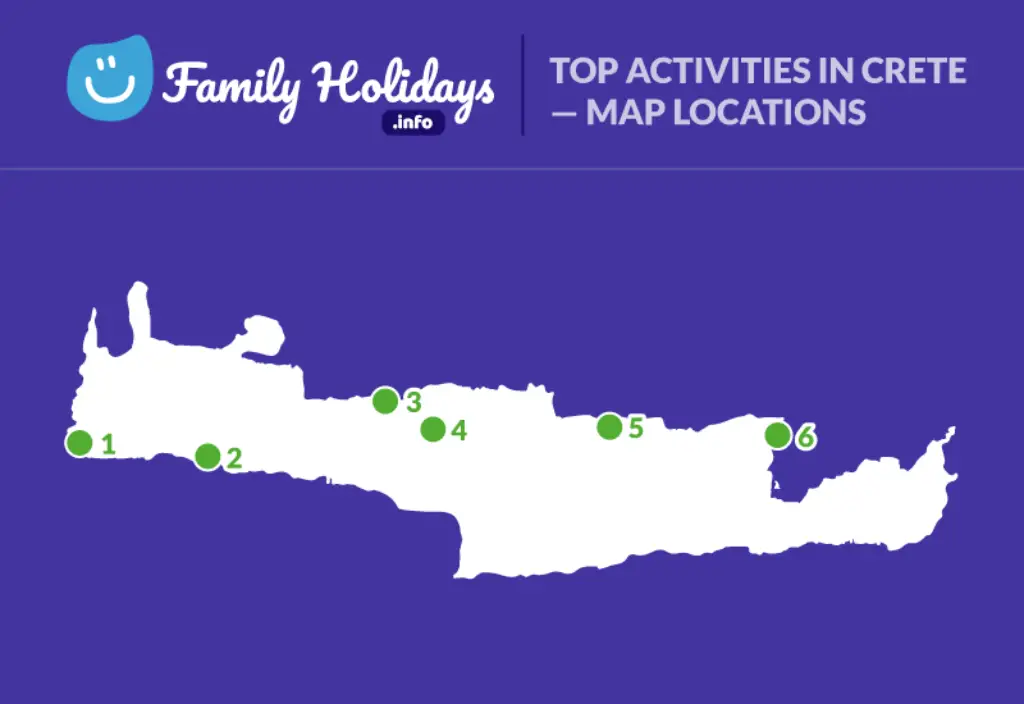 Elafonisi Beach
Samaria Gorge
Rethymnon old town
Arkadi Monastery
Palace of Knossos
Spinalonga Island
Top Reasons to Consider a Family Holiday in Crete
Crete is a great family holiday destination for several reasons:
Beautiful beaches: Crete boasts some of the most stunning beaches in the Mediterranean. With crystal-clear waters, soft sand, and plenty of space to play, the beaches are perfect for families with young children.
Family-friendly activities: There are plenty of activities for families to enjoy in Crete, including water sports, hiking, and exploring ancient ruins. Additionally, there are several water parks, zoos, and museums that cater specifically to families.
Delicious food: Greek cuisine is known for its fresh ingredients and bold flavors, and Crete is no exception. Parents and children alike will enjoy the local specialties, including fresh seafood, grilled meats, and a variety of vegetarian options.
Welcoming culture: The Cretan people are known for their warm hospitality and love of children. Families will feel welcome and at home as they explore the island.
Affordable prices: Compared to other popular family holiday destinations in Europe, Crete offers good value for money. Accommodation, food, and activities are generally more affordable, allowing families to stretch their budget further.
Overall, Crete is a fantastic destination for families looking for a mix of relaxation, adventure, culture, and great food.