The Best Way to Get to Crete – Ferry, Plane, or Train?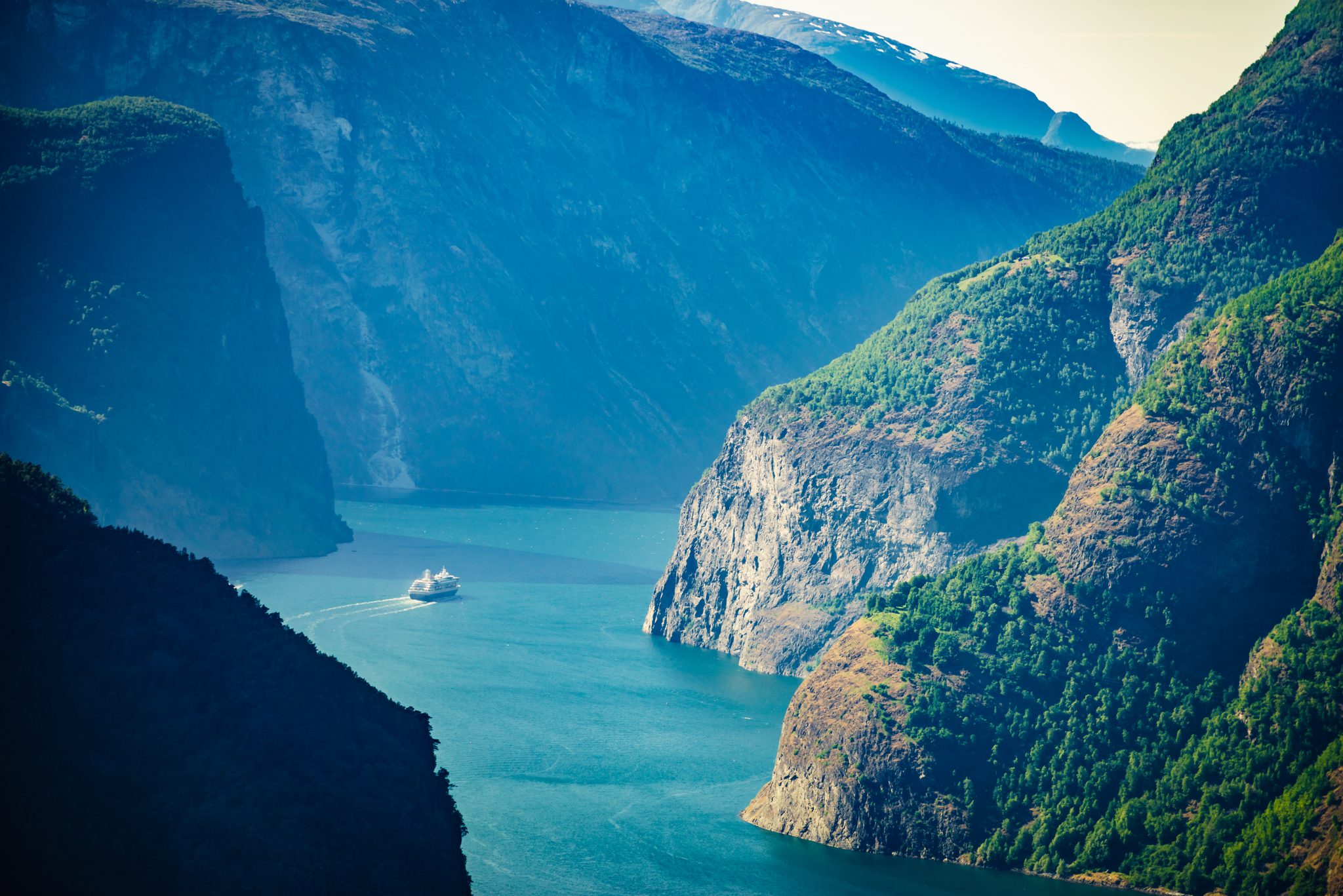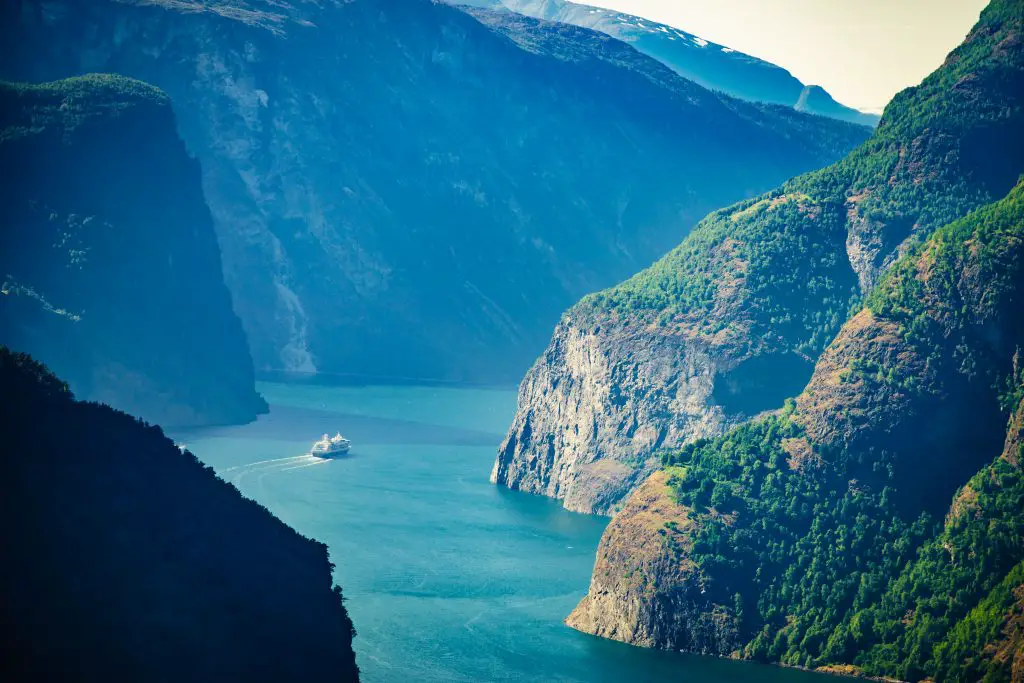 Crete is a fantastic destination for a holiday! Both east and west Crete have their own unique things to offer. The island offers a perfect combination of relaxation, adventure, and exploration, making it an ideal place for families, couples, and solo travellers. So what is the best way to get to Crete?
The best way to travel to Crete is by plane, it is the fastest and usually the most cost effective method. Heraklion and Chanai are the largest airports with flights from 165 cities and 102 cities respectfully. However there are 7 routes to Crete via ferry. The fastest route with daily crossings is from Thira in Santorini to Heraklion, taking 1 hour 45 minutes.
Traveling by train is not an option, as Crete is an island with no bridges or tunnels for a train to travel. Additionally the time of year will determine what flights and ferries are available. From April to November, there are many flights available from various airlines, airports, and countries.
This article will discuss detailed information on ferries, planes, and trains, with travel times, ranges of cost, and route maps.
Travel by Ferry
One way to get to Crete is by ferry, this is a good option if you are wanting to explore the mainland like the city of Athens and some of the other Greek islands before traveling to Crete. This is also partly because most flights will only have a layover in Athens. There are 5 different ferry ports in Crete including Sitia, Chania, Heraklion, Kissamos, and Rethymno.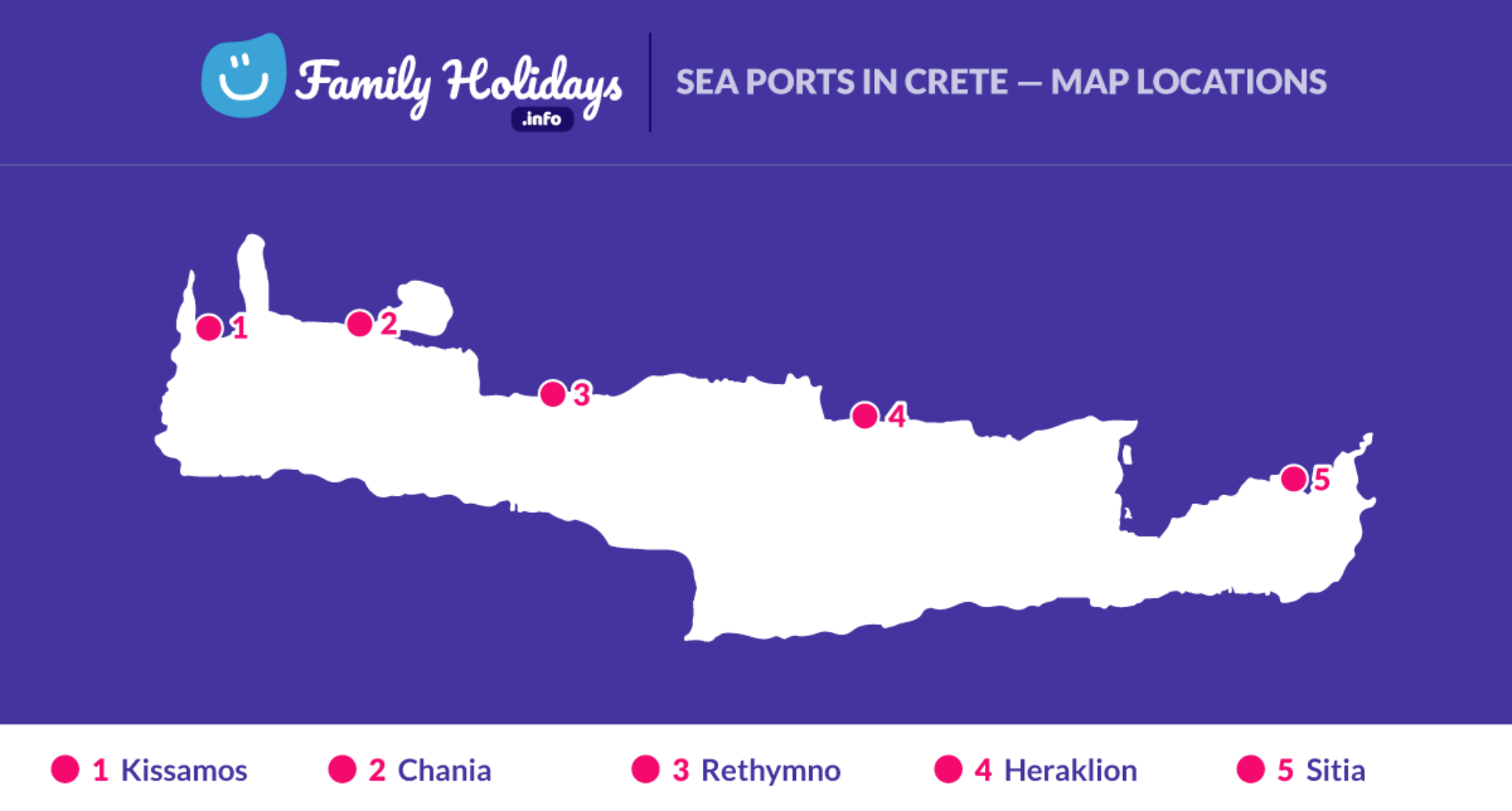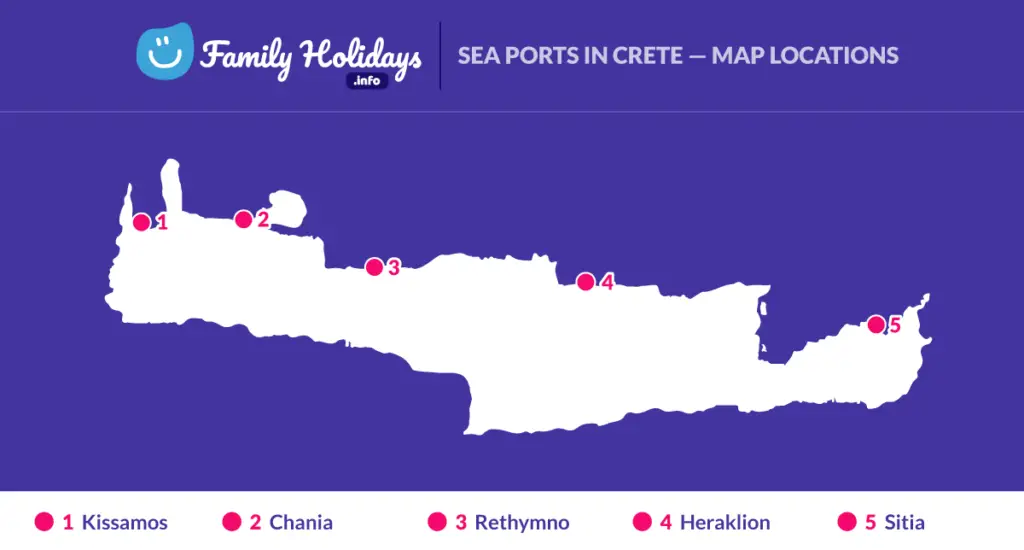 There are a total of 5 ferry companies offering 7 routes from 4 different ports that travel to Crete. There were more routes, but some of them have been axed. All of the ferries can be searched and booked through a centralised system on the Direct Ferries website.
Ferry Routes and Travel Times to Get to Crete
| | | |
| --- | --- | --- |
| Departing Port | Arrival Port | Travel Time |
| Thira (Santorini) | Heraklion | 1h 45m – 6h 20m |
| Antikythira (Ionian Islands) | Kissamos | 1h 45m |
| Gythion (Greece) | Kissamos | 6h 50m |
| Piraeus (Athens, Greece) | Chania | 9h – 15h 45m |
| Piraeus (Athens, Greece) | Heraklion | 9h 30m |
| Piraeus (Athens, Greece) | Kissamos | 10h 50m |
| Piraeus (Athens, Greece) | Sitia | 17h 40m – 20h 15m |
It is good to note that there are daily crossings from Piraeus to Chanai and Heraklion, and Thira in Santorini to Heraklion. The other ferries make a trip to Crete twice a week.
How long the travel time is for the ferry will depend on several factors including the time of day and year you are traveling, what company you are using, and the port you are departing from and arriving to. The table below uses a range between the shortest and longest travel times from the departure ports to the arrival ports.
Two ferries can leave from the same port and be going to the same city but have a major difference in travel time. For example from the port in Piraeus to the port in Chania, there are 2 ferry companies that provide transport. However depending on the date and time of day, one takes 9 hours while the other takes 15 hours and 45 minutes
Cost of Ferry
The cost of a ferry ride to Crete ranges between €67 and about €210 per person with return during peak summer months. However of course you can just book a one way ticket if you intent to travel around to various Greek islands.
The cost of the ferry will depend on the company that you use, what port you are leaving from and going to, the route that the ferry is taking, and what time of day and year you are traveling.
Travel by Plane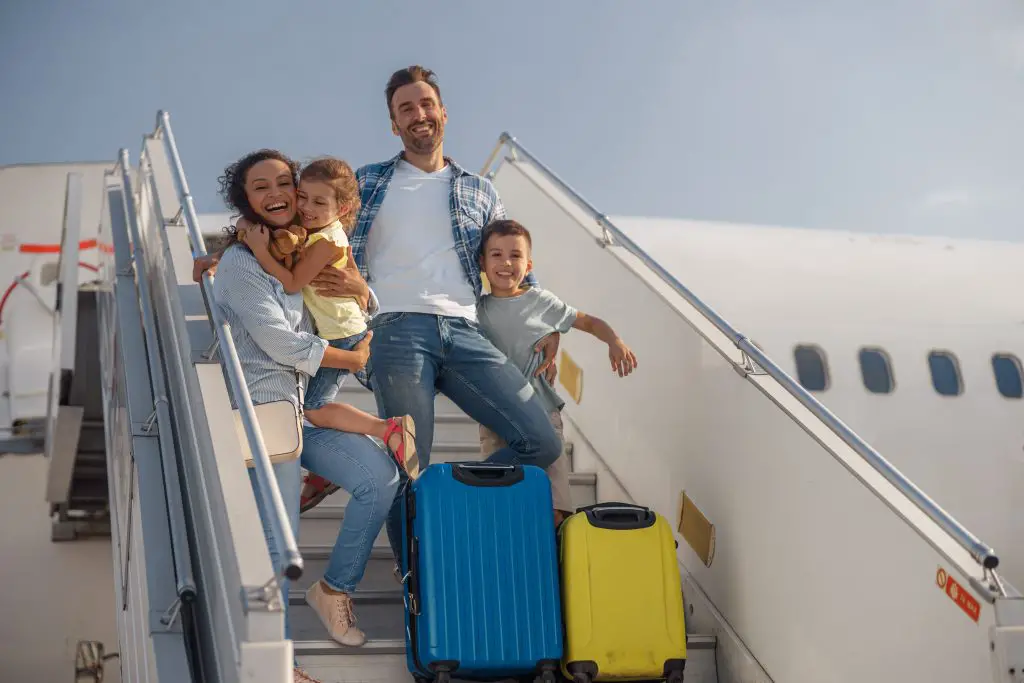 There are three different airports in Crete, two of which are international airports (HER and CHQ). Most major European airports offer direct flights to Crete between the months of April and November.
Heraklion International Airport (HER)
HER is located on the northeast coast of Crete near the city of Heraklion. At this airport, there are about 1,300 flights and 174 routes that lead to 165 cities in 38 countries. The top 10 most common destinations include Amsterdam, Athens, Zurich, Berlin, Rhodes, Frankfurt, Munich, Thessaloniki, Bratislava, and Vilnius. For Amsterdam, there are 73 different flights available and Athens has 48.
Chania Airport (CHQ)
Chania Airport is in the northwest area of the island. April through November, there are many flights from the UK, Germany, Scandinavia, France, Poland, and other European countries. There are about 40 different airlines that provide transport to Chania Airport. However, some of them are seasonal due to the countries that they are coming from.
From this airport, there are almost 500 different flights with 110 routes to 102 various cities in 31 countries. The most common destinations are Athens, Heraklion, Thessaloniki, Pafos, Bratislava, Dublin, London, Stuttgart, Munich, and Paris.
Sitia Airport
Sitia airport operates using the following airlines:
Aegean Airlines (Olympic Air)
Sky Express
Scandinavian Air
Danish Air Transport
This is a much smaller airport so it only has travel connections to 3 other cities in one country.
Flight Times to Crete
Due to different carriers and various weather and miscellaneous conditions throughout the year, flight times will slightly vary by about 5 to 20 minutes. Below is a table that provides an estimate of average travel times from different cities. Something else to note is that because most airports outside of Greece have a layover in Athens, times may vary even more due to the layover.
| | |
| --- | --- |
| Airport | Travel Time |
| Athens | 50 mins |
| New York | 13 hrs 25 mins |
| Paris | 6 hrs 45 mins |
| Barcelona | 5 hrs |
| Munich | 2 hrs 15 mins |
| Riyadh | 5 hrs 40 mins |
| London | 3 hr 55 mins |
Cost of Flights
Flights to Crete from different places in Europe can cost anywhere between about €55 and €616. The amount will depend on where you are flying from and the time of the year that you are traveling.
Out of the list above, traveling from Athens is the cheapest. Flights from Riyadh and Paris are much more expensive and flights from outside of Europe will be more expensive than the range listed.
Travel by Train
There is no train that travels to Crete because it is an island. Using the train, the closest destination to Crete you can get to travels to the city of Athens. From there you will need to either fly or travel via ferry.
If you are traveling from a destination somewhere within Europe that is a little far from airports or ports, you might prefer to travel most of your journey using the Eurail. This is a train service that provides access to 40,000 different destinations in Europe. However, once you get to Athens you will only be able to get to Crete using an airplane or ferry.
Related Articles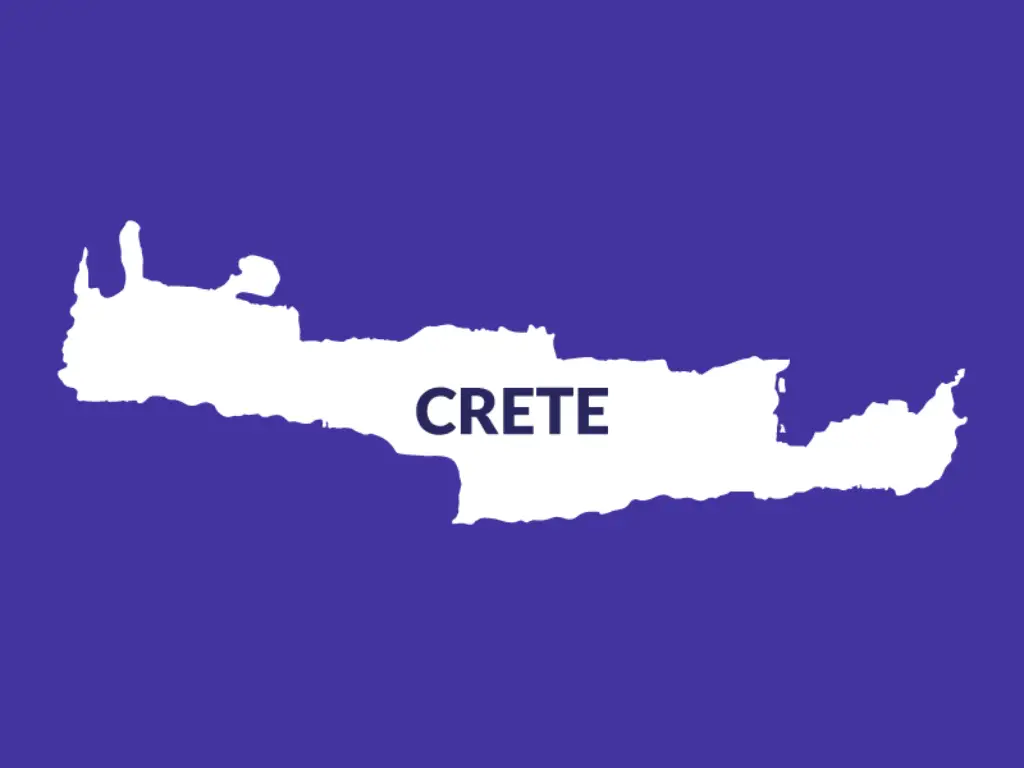 Crete Family Holiday | Kids Activities | Itineraries | Guides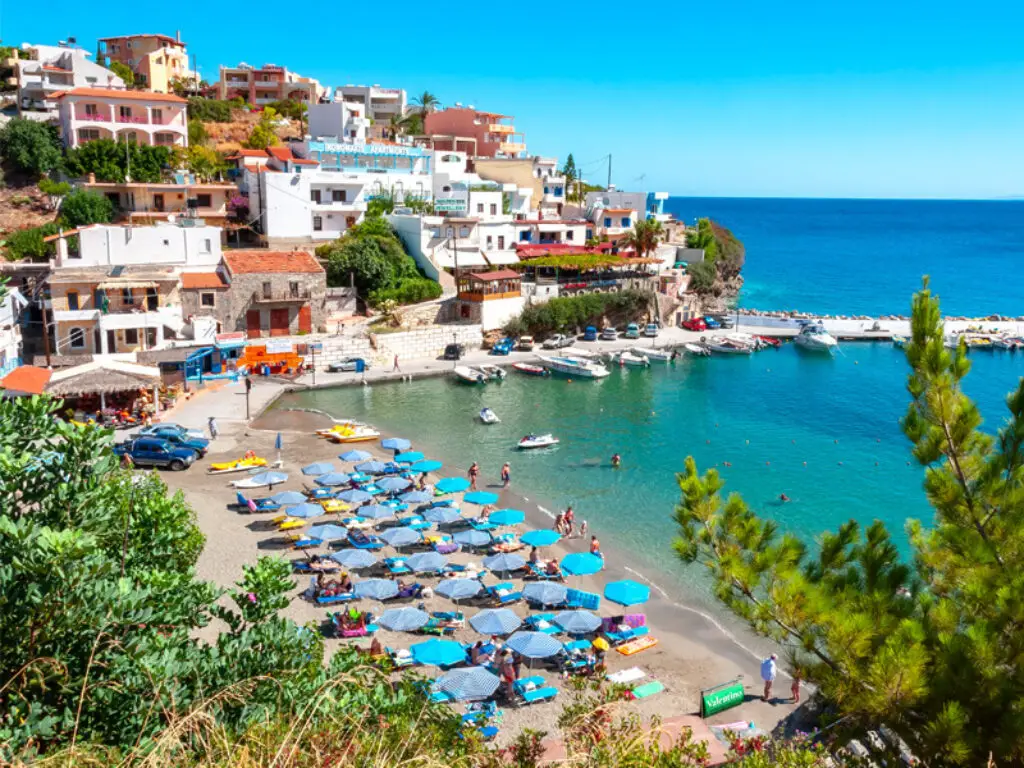 Crete with Kids: Suitability, Activities and Accommodation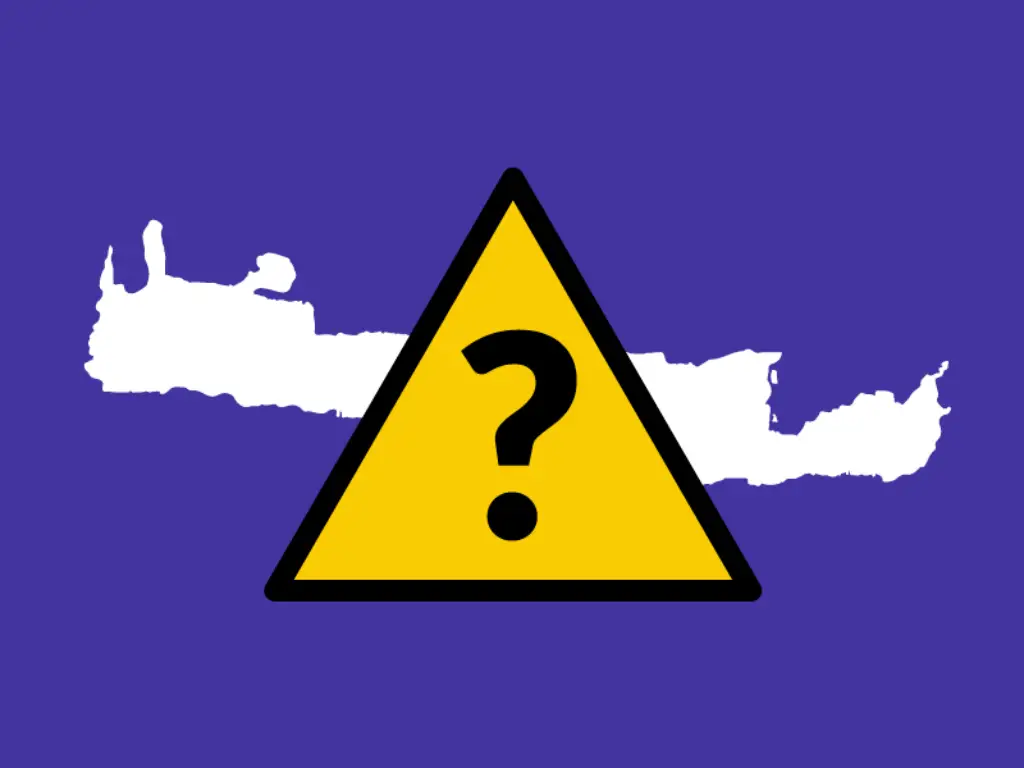 Is Crete Safe for Your Holiday?