Crete with Kids | Suitability | Activities | Accommodation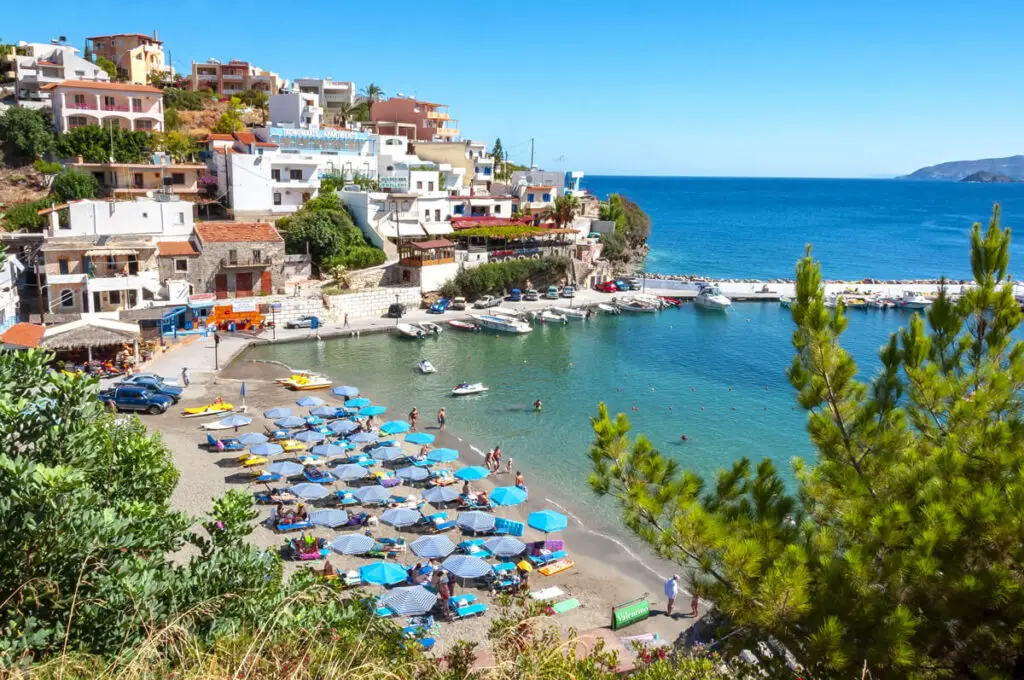 Crete is the largest island in Greece that enjoys a warm Mediterranean climate. It has plenty to offer visitors of all ages. Welcome to experiencing Crete with kids!
Crete is a fantastic destination for kids, and the east side, in particular, is highly popular with families. There are family-friendly activities all over the island, including water parks, stunning beaches and theme parks. There are also kid-oriented resorts, and a variety of outdoor experiences that can keep kids entertained for weeks on end.
Crete promises an exciting adventure for children and adults alike. In this article, I will explore the suitability of Crete for families, highlight various activities tailored for kids. Additionally I will recommend suitable accommodations for a delightful stay on this beautiful Mediterranean island. 
Kids Activities
Crete has some great places to explore that include historical or scenic locations. There are the 6 top things to do in Crete that are perfect for older kids and adults. However there are also a good handful of places that provide exciting and fun things to do with kids in Crete.
Here is a handy map to show you where they are located: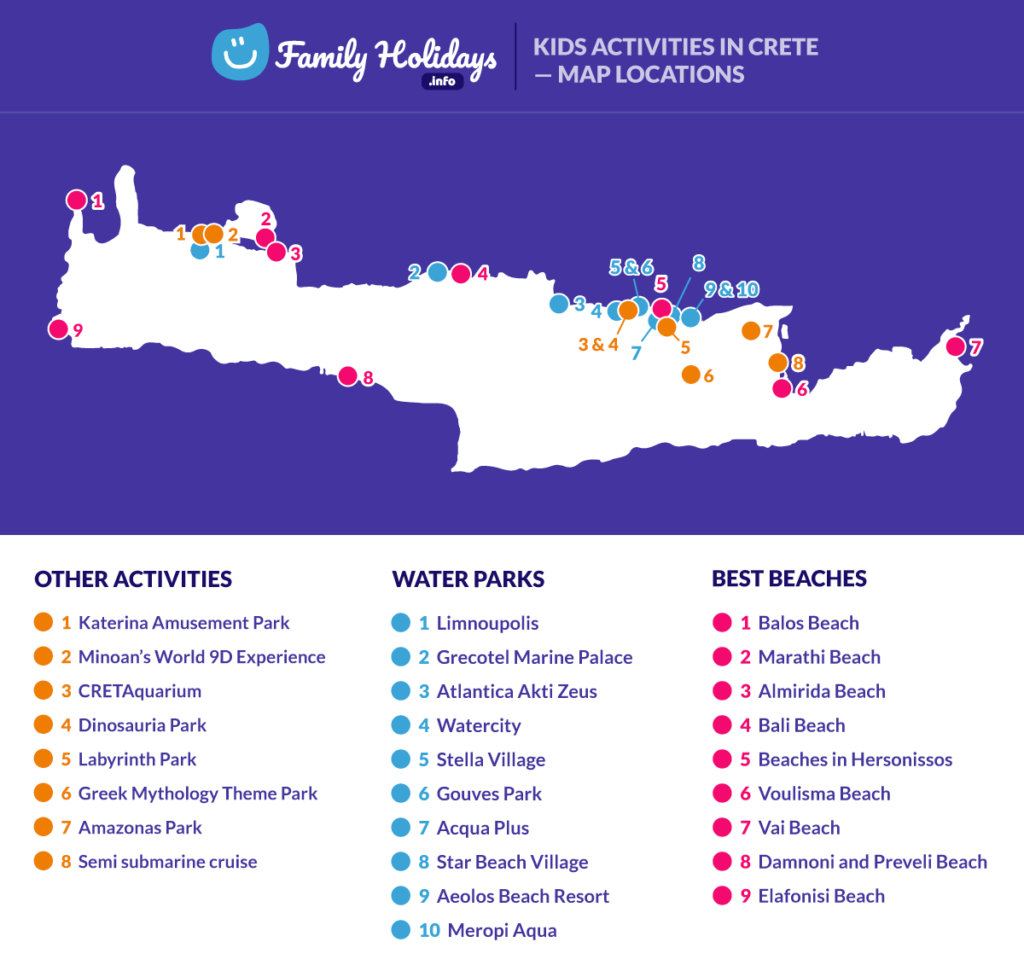 The east side of Crete between Heraklion and Agios Nikolaos is the best area for families. There are more kids activities and many more family-oriented resorts with extensive amenities including kids' clubs. Moreover, east Crete has a diverse range of experiences, including pristine beaches and mountain areas for families that enjoy the outdoors.
The west side also has some things to look forward to, and Chania is certainly nice. However there are somewhat less places that cater to families there.
The good thing about Crete is that it is not very large. So you can easily travel to other parts of the island and get to enjoy different experiences.
Top Things to Do with Kids
Wherever you go on the island you will find some stunning crystal-clear turquoise waters and sandy shores. Crete's beaches are perfect for family fun, but there are some that are more spectacular. Elafonissi is at the top of the best beaches in Crete list that also happens to be great for all ages, including tots.
There are also some fantastic water parks in Crete that will keep children entertained for hours. Acqua Plus Water Park in Hersonissos and Watercity Water Park in Anopolis are popular choices. They feature thrilling water slides, lazy rivers, and kids' play areas.
There is also the opportunity to get up close and personal with a variety of animals in Crete. The Cretaquarium in Heraklion showcases an impressive array of marine life. On the other hand, the Dinosauria Park in Gournes offers an exciting journey back to the time of dinosaurs.
Crete's diverse landscape offers numerous hiking trails suitable for families. The Samaria Gorge, Imbros Gorge, Richtis Gorge and Mount Ida provide opportunities for scenic walks, observing wildlife, and experiencing the island's natural beauty.
Accommodation for Families
Most people prefer to book resorts when they are travelling with young kids. This is partly because they cater for families well, with many amenities for kids that will keep them entertained for days on end. Additionally they are usually conveniently located in areas where there are more suitable activities for them.
However there are other options you can pick that might better suit your preference. There are literally thousands of stays in Crete, 94% of which are holiday homes and apartments.
There are also a select few farm stays that also cater to families that would like more of an authentic feel for their holiday.
So when you are travelling to Crete with kids in tow and aren't a fan of resorts, there are a selection of other options. Here are the best ones I can suggest to suit different preferences.
Hotels and Resorts
Star Beach Village & Water Park
Location: Hersonissos, 30 minutes' drive to central Heraklion.
Star Beach Village doesn't have a fantastic rating, but a good rating nonetheless and is expensive. However it is all-inclusive and comes with a whole host of amenities, including its very own water park that is one of the best in Crete.
I'm placing it at the top of the list because if kids had their way they would pick this resort. Star Beach Village also features a kids' club, children's playground, kids' outdoor play equipment, indoor play area, board games/puzzles, kids pool, babysitting/child services, and more.
Delina Mountain Resort
Location: Anogia, 1 hour drive to central Heraklion.
Delina Mountain Resort is the most well-rated resort and is less expensive than the others because it is somewhat further inland. It has a lovely indoor swimming pool, children's playground, indoor play area, games room and billiards at extra charge amongst other things.
The drawback is it doesn't have a kids club, but they do offer babysitting/child services amongst other things.
Delina Mountain Resort is not just a great summer location, during the winter season it is not far from the skiing area because it is next to the mountain range. For families wanting to enjoy Crete with kids that enjoys the outdoors, I highly recommended this place.
Kiani Beach Resort
Location: Kalyves, 30 minutes' drive to central Chania.
Kiani Beach Resort is not as well rated as other resorts and expensive, but it is all-inclusive and popular for good reason.
It's got a long list of amenities and activities, including kids' club, children's playground, kids' outdoor play equipment, kids pools, games rooms and more. It's got tons of food options, and if you happen to be vegan or vegetarian this is by far the best to place to stay in Crete.
Farm Stays
A lot of people including families in Malta as well as Italy love farm stays (agritourism) in the Mediterranean and for good reason. You not only get to relax in beautiful and tranquil country areas, but enjoy a more authentic experience.
Farm stays aren't popular in Crete, in fact there are very few. Additionally only a select number cater to families. They aren't any with playgrounds, but there is one with farm animals.
House in Organic Orgon Farm
Location: Apóstoloi, 31km from Heraklion city centre.
House in Organic Orgon Farm is the best one and the most exceptionally rated out of all the stays, including the resorts and villas. For the stunning mountain views it offers, it is surprisingly inexpensive.
The building has a traditional Cretan look and feel, and plenty of farm animals which kids will look forward to seeing. Additionally it is not far off some other places of interest. That includes the Labyrinth park, 18km away and 16km from Acqua Plus Waterpark.
Villas
There are only a small handful of villas in Crete you can opt for as a holiday rental. Some are exorbitantly expensive especially in the more popular areas. Here are some great stays at different price points.
Ligaria Mare
Location: Agia Pelagia, 35 minute's drive to central Heraklion.
Ligaria Mare is a perfect example of an expensive luxury villa costing around €600 per night during summer, suitable for cosmopolitan travellers. It is tastefully furnished with 3 bedrooms and a pool in Agia Pelagia, half an hour drive from Heraklion.
Crete Southside Villas
Location: just over 1 hour drive to central Heraklion.
Crete Southside Villas are located in the south coast of Crete. They have an exceptional rating and located in a more secluded area that is less expensive. They are around one third of the price of Ligaria Mare, also have a pool and fantastic looking.
Picturesque Traditional Stone House
Location: Plátanos, 50 minutes' drive from central Chania.
If you want a more traditional Crete property then you should opt for the Picturesque Traditional Stone House. These houses are in a secluded area on the west coast.
They doesn't come with a pool, but they have some stunning mountain views and are 8 minutes away from the closest beach by car. They are also incredibly inexpensive and well worth looking into if you prefer secluded spots.
Related Articles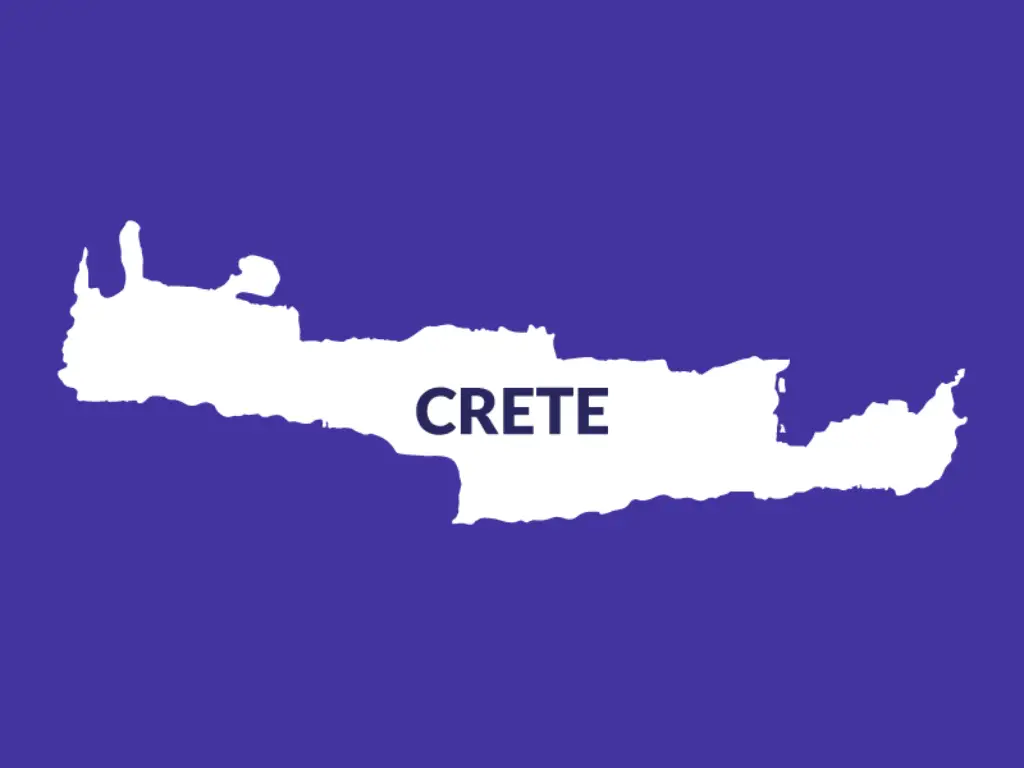 Crete Family Holiday: Kids Activities, Itineraries and Guides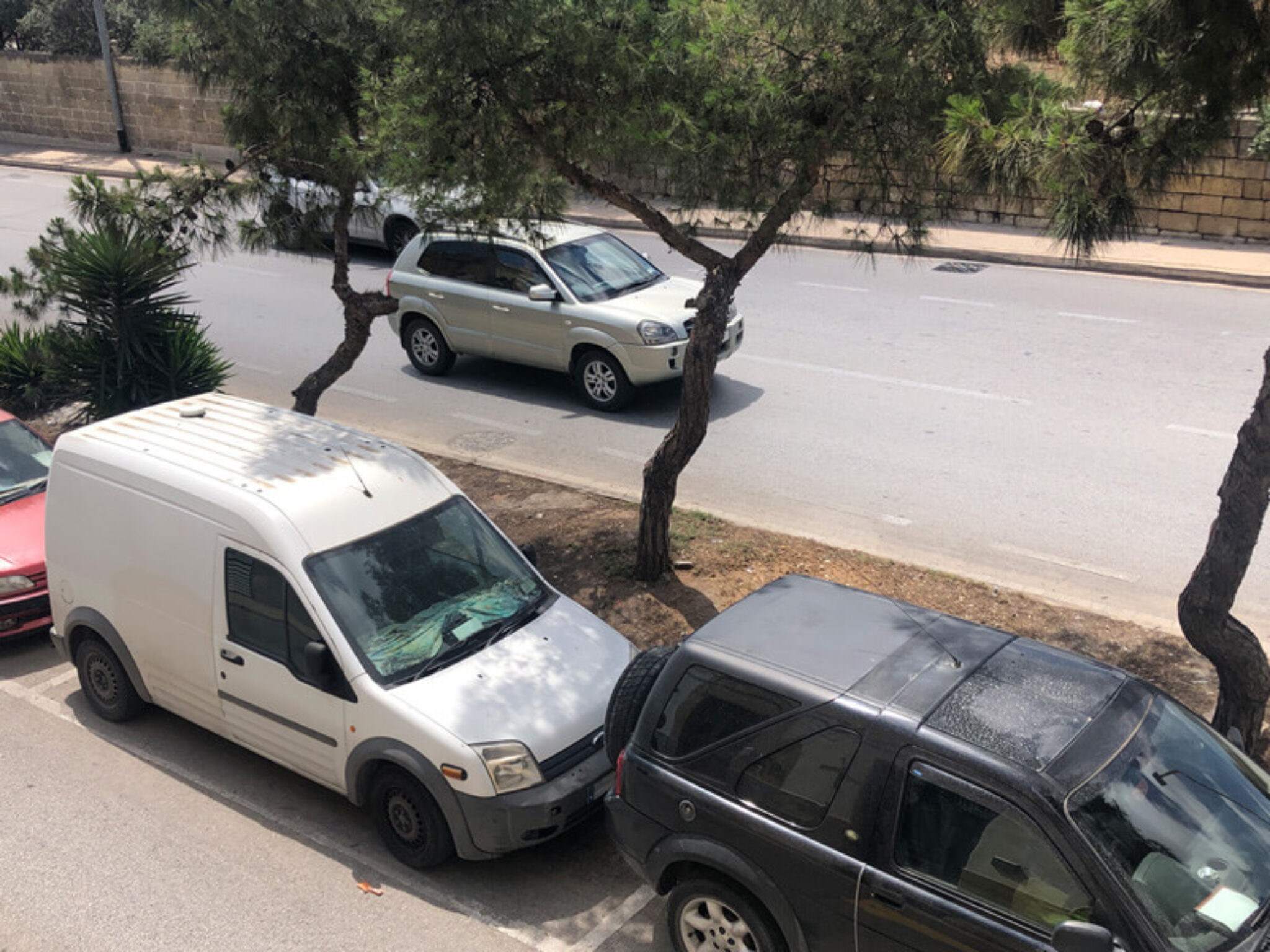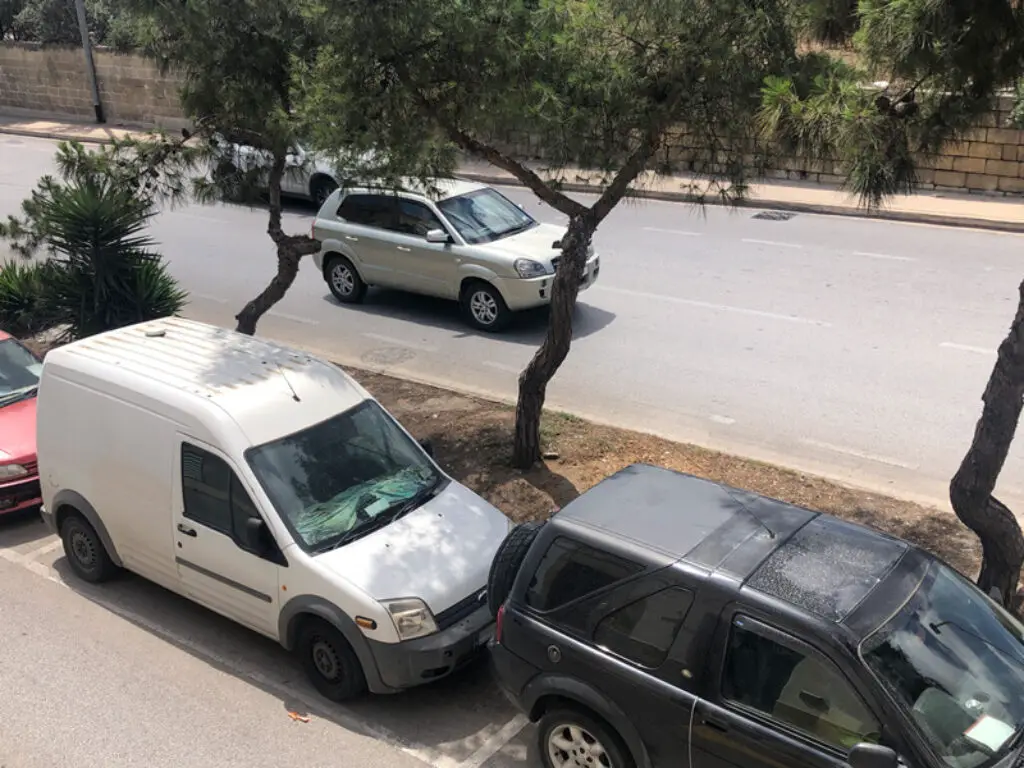 Renting a Car in Crete: Cost, Documents, Policies and Cars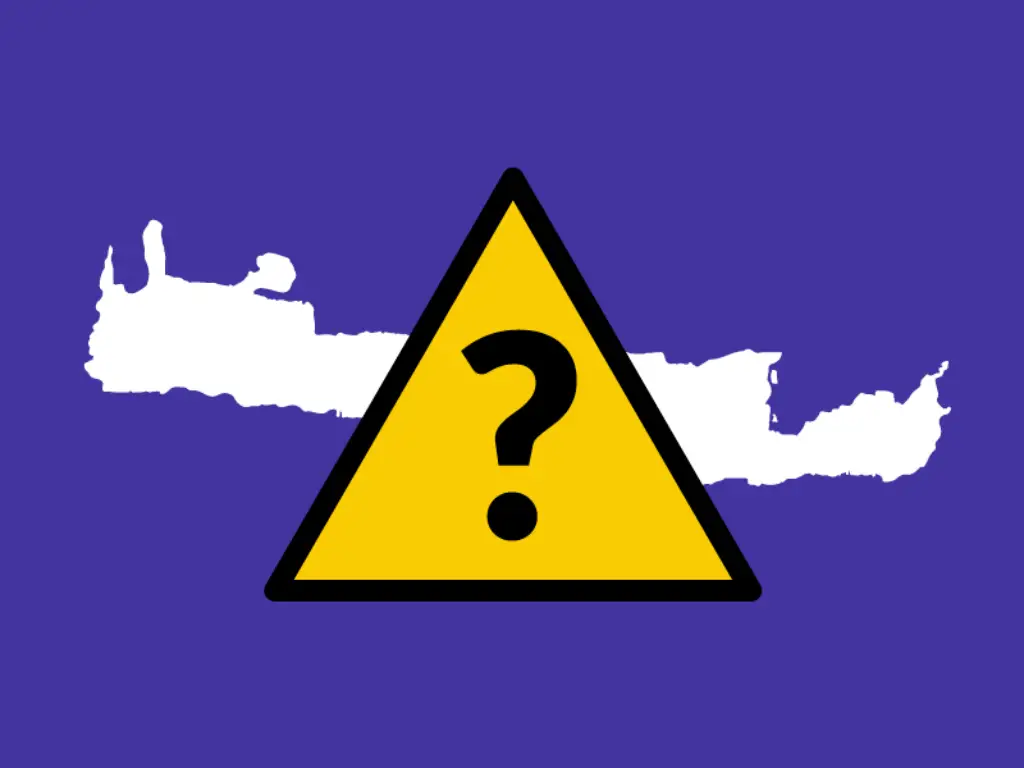 Is Crete Safe for Your Holiday?