Is Crete Safe for Your Holiday?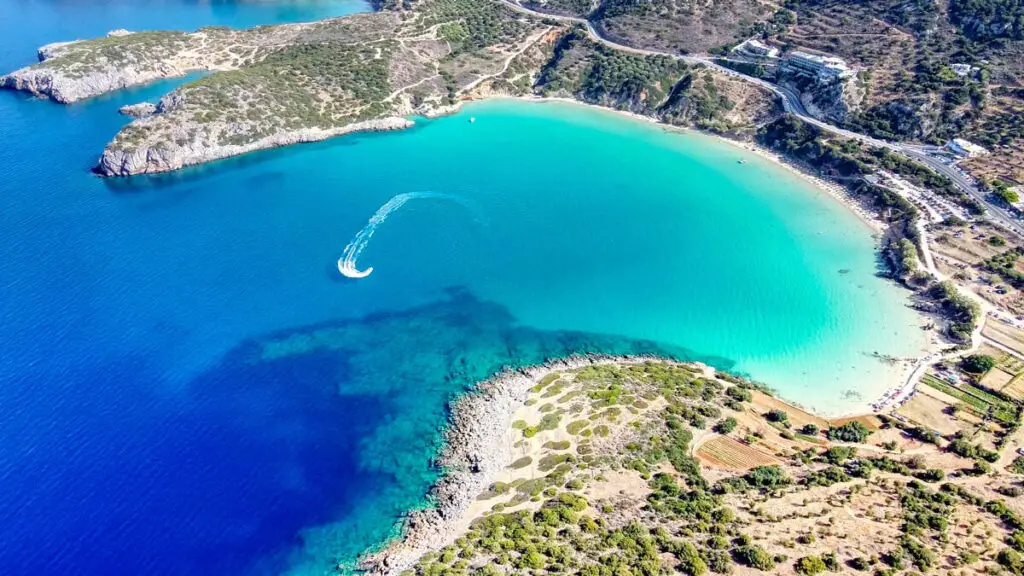 Planning a holiday in Crete and wondering about its safety? We've got you covered! In this comprehensive guide, we'll answer all your questions, ensuring you have the peace of mind you need for your next trip. So: is Crete safe?
Crete is generally safe for tourists, with relatively low crime rates compared to other popular holiday destinations. However, as with any location, it's essential to be aware of potential risks and take necessary precautions to ensure a worry-free experience.
What is Crime Like in Crete?
Crete residents report relatively low crime rates compared to other tourist destinations. According to Numbeo, Crete's crime index is 18 and the safety index is 82. For context, crime levels lower than 20 are considered very low and safety levels higher than 80 are considered very high.
This indicates a safe environment, safer than, for example, Mallorca's safety level or Sicily's safety level. It should be noted that this index is based on the opinion of 29 people who reported their experiences to the Numbeo website in the past 3 years.
Of the 29 people who reported their experiences of crime in Crete, the primary concerns were corruption and bribery, vandalism, theft, and drug use or dealing (though these still score relatively low on the crime rate index). As a result, violent crimes are quite rare. 
However even tourists on forums have said Crete is safe. In fact there is consensus that it is one of the safest places they have ever travelled to with the vast majority of visits being trouble-free.
Is it Safe to Walk Around Crete?
Crete is a safe place for strolling around, even during nighttime. Most cities, towns, and tourist areas on the island are safe to walk around. The locals are super friendly, and with low crime rates on the island.
It's a great destination for solo travellers including lone female tourists, and families who love wandering and discovering new places. As a result you can enjoy many kids activities and the highlights that Crete has to offer mostly trouble free. Plus, the well-developed tourism infrastructure in Crete makes sure that popular areas are well-maintained and safe for visitors.
Places to Avoid in Crete
Overall there aren't many places that you should avoid at all costs for safety reasons. You can stay anywhere in Crete, with different towns offering something different to appeal to all sorts of wants and desires.
However for anyone seeking a tranquil holiday, you may want to avoid Hersonnissos and Malia. They are great fun for many people and Star Beach Village in particular is a fantastic place to stay. This hotel also includes one of the best water parks in Crete with many things to look forward to.
However, these two resort towns attract party goers seeking sun, fun, and all-night bars and clubs. The road connecting Malia to its neighbouring resort of Stalis is also notorious for its hazards. You will find reckless riders on mopeds and quad bikes present at all hours of the day and night.
If you decide to stay in Chania or Heraklion, you may want to avoid noisy streets in the restaurant and bar areas. In Chania the Alexis Hotel is a great all rounder, highly rated and situated in a great location, with many activities available and great value for money.
Additionally if you go to swim at any of the popular beaches you should not carry many valuables with you in case of theft. Usually the most valuable item you would take to the beach is your mobile phone.
In this case you may want to consider purchasing any of the waterproof mobile pouches from Amazon. You can also insert a small amount of cash in the pouch, and if its large enough, a car key to avoid anyone nicking your important belongings.
General Safety Tips 
It should be noted that general safety tips should be followed in all vacation spots. It's crucial to be cautious and use your common sense while walking around Crete. Here are some general tips to make sure that you or your family are staying safe in an unfamiliar location:  
Be vigilant in tourist-heavy areas and closely watch your belongings to prevent pickpocketing and bag-snatching
Avoid shortcuts through unknown areas
Stay aware of your surroundings at all times
For hikes or remote exploration, bring a map, charge your phone, and inform someone of your plans
Opt for well-lit and crowded areas, especially at night
Avoid walking alone in secluded places
Be cautious when accepting drinks from strangers
Monitor your alcohol intake
Trust your instincts and steer clear of uncomfortable situations
Tips:
Do not carry valuables, too much cash or important documents with you if you do not need to. If you do, store them in clothes that have inside pockets or use a discrete
money belt like the ones on Amazon
where you can store valuables and tuck the belt under your clothing and away from sight.
Is it Safe to Take a Taxi in Crete?
Taking a taxi in Crete is generally safe and easy. Just look for the official blue and white taxis with illuminated taxi signs on top – these are the licensed ones. Taxi drivers in Crete are usually friendly and professional, making getting around the island a pleasant experience. 
You can find information on official taxi rates in Crete in our article on the best way to get around Crete. However, it's important to be cautious as some tourists have come across taxi scams.
Some taxi scams involve the driver:
not switching on the taxi meter and charging higher rates,
choosing longer routes,
charges on a per person basis once you reach your destination
Hence you should ensure you're using a licensed taxi and check that the meter works properly before starting your journey. Alternatively, you can agree on a fixed fare in advance to avoid any surprises. 
Is Heraklion Safe at Night?
Heraklion, the capital of Crete, is generally safe at night. According to Numbeo (38 contributors), Heraklion has a safety index of 75 and a crime index of 25, making it a safe city. The city has a vibrant nightlife scene; most areas are well-lit and busy.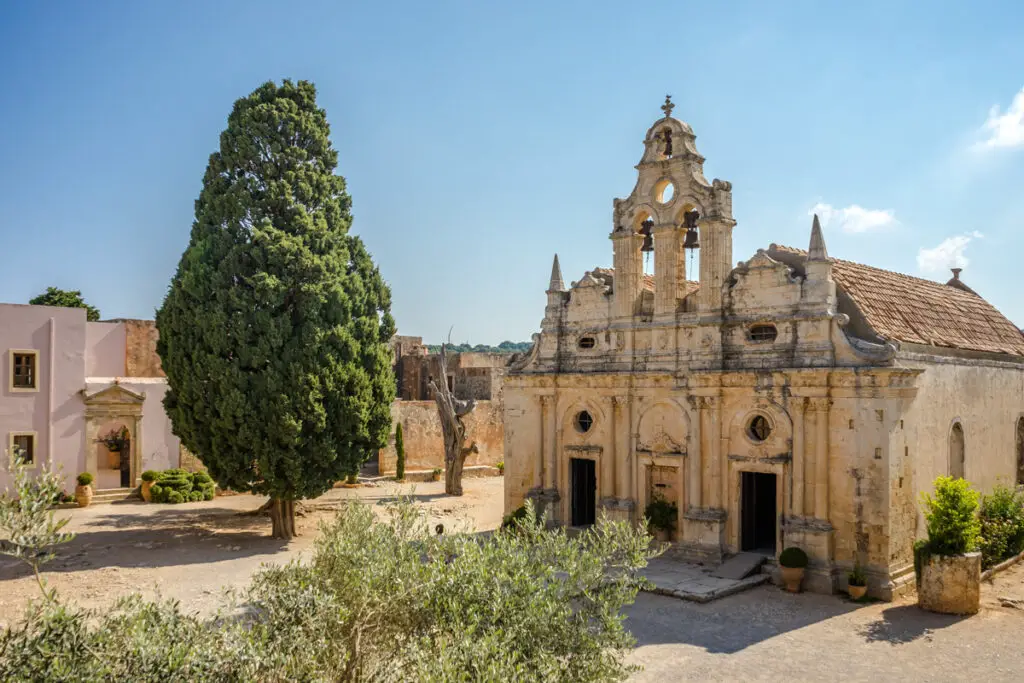 Is Chania Safe at Night?
Chania, a beautiful city on the island of Crete, is also generally safe at night. The city's crime rates are low, making it a comfortable place for visitors to enjoy both day and night. According to Numbeo (25 contributors), Chania has a safety index of 80 and a crime index of 20, making it a safe city. 
Are Crete's Roads Safe?
In our article on how to get around Crete, we recommend renting a car for maximum flexibility and comfort, especially if you're travelling as a family. In light of this, is Crete safe when it comes to driving? 
Driving in Crete is generally safe, but it can be tricky for those unfamiliar with local driving conditions. Luckily, Greece has been working hard to improve road safety. According to the European Commission's 2020 data, there has been a 50% decrease in traffic fatalities between 2010 and 2020.
However, Greece was still in eighth place out of the 27 EU countries when it came to road fatalities per 10,000 registered vehicles. It's important to note that in 2020, Greece had some of the highest rates of self-reported drinking and driving, distracted driving, and not wearing seat belts among EU countries. So, buckle up, stay alert, and drive safely.
Mosquito-Borne Diseases in Crete
Crete, is generally plagued by mosquitoes, which are more of an annoyance than a health threat. Greece previously had mosquito-borne diseases such as malaria, but it was eradicated in 1974.
There is still the presence of various mosquito species in the region that can potentially carry disease. However Crete remains free from mosquito-borne diseases.
However, I should point out that mainland Greece has reported a few cases of Malaria, West Nile Virus, Dengue Fever, Zika Virus, and Chikungunya. Crete, fortunately so far, has remained free from any instances of these diseases.
Hence, most of the time all you need is some After Bite to treat mosquito bites in Crete. It's easy to carry because it comes in a tiny portable bottle and contains a formula for instantly soothing mosquito bites.
You may want to refer to the article on mosquitoes in Crete for more information. It outlines the species of mosquitoes, what to look out for, information on 9 mosquito bite prevention methods and care.
Conclusion
All in all, if you're planning a family holiday in Crete and worried about safety, you don't need to fret. Crete is generally a safe destination for tourists, with low crime rates and well-maintained areas. To ensure a hassle-free experience, follow general safety tips.
Taking a taxi in Crete is safe, but using licensed taxis and ensuring the meter works correctly is essential. The cities of Heraklion and Chania are both safe at night, with low crime rates, making them perfect destinations for a night out.
Driving in Crete is safe, but visitors should be aware of local driving conditions, wear seat belts, and avoid distracted driving. Overall, with a bit of caution and common sense, families can safely enjoy all that Crete has to offer.
Finally, Crete remains free of mosquito-borne diseases, making it a safe place where you do not need to take added precautions.
Related Articles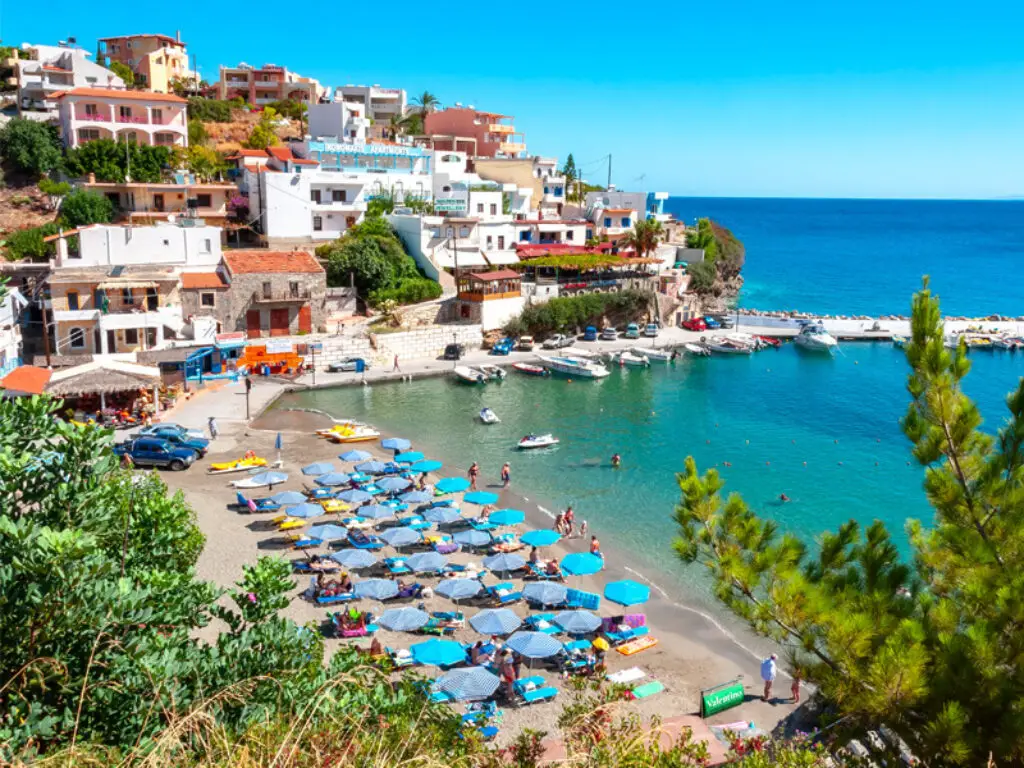 Crete Family Holiday | Kids Activities | Itineraries | Guides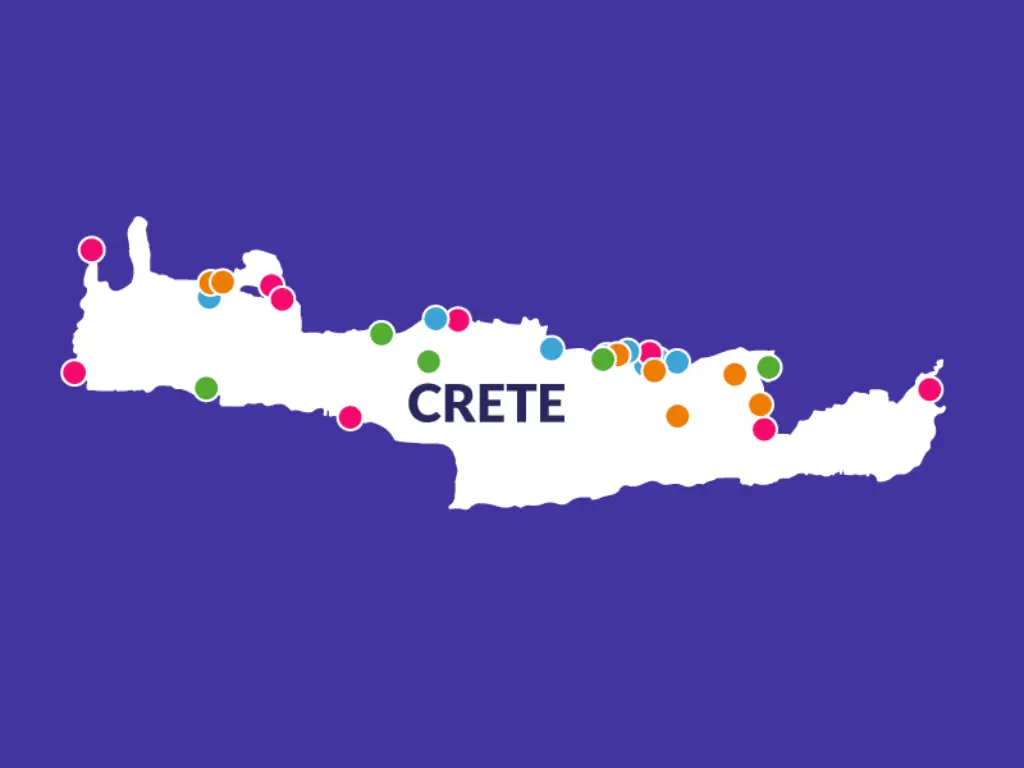 East vs West Crete | History | Activities | Scenery | Beaches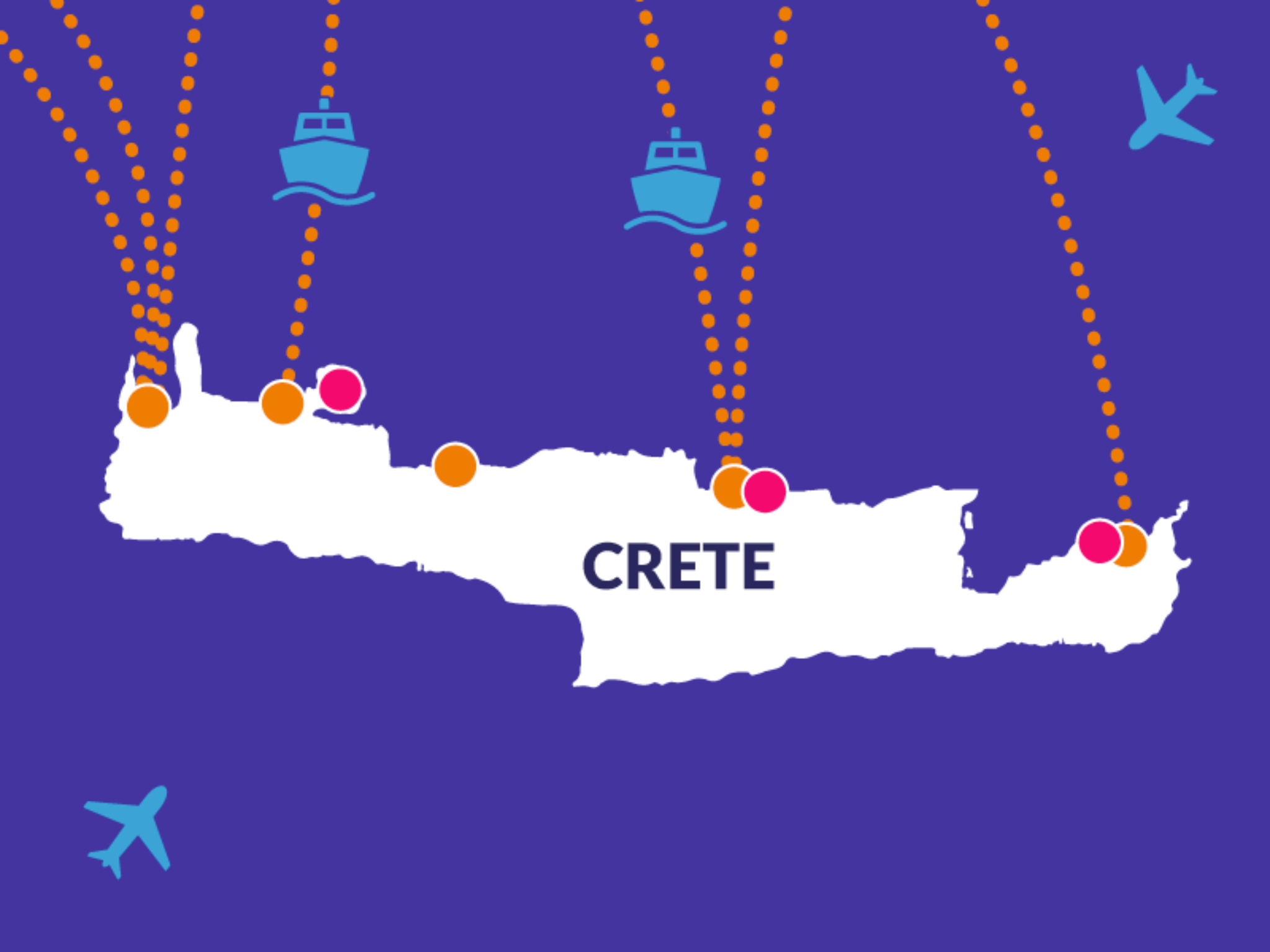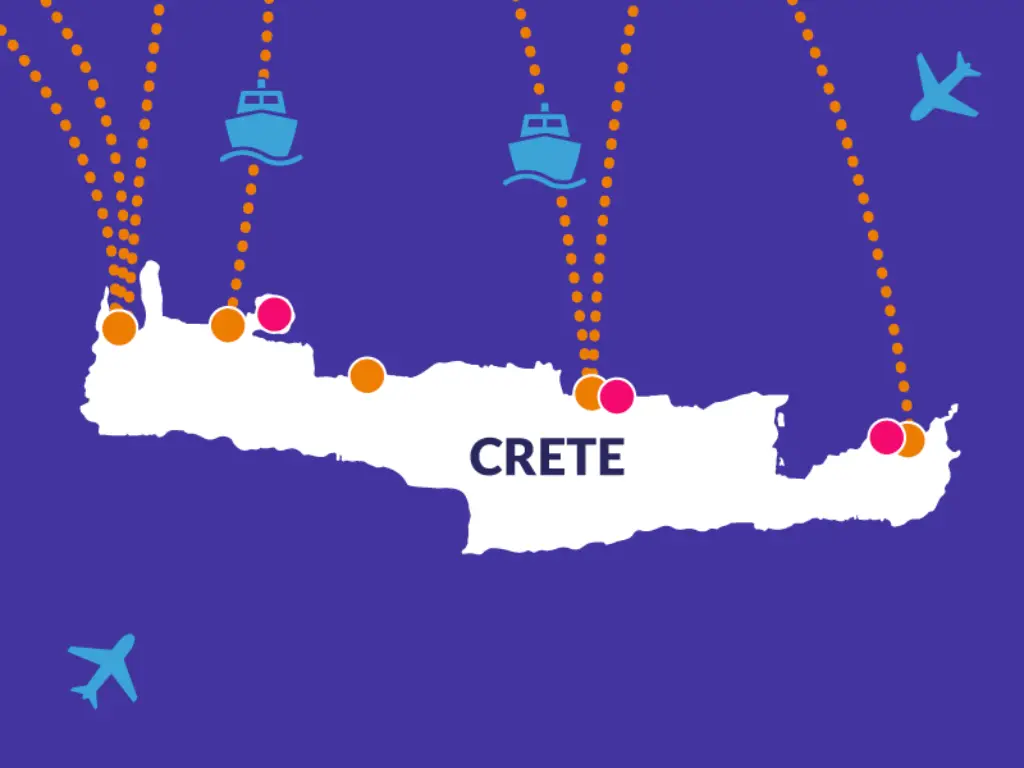 The Best Way to Get to Crete – Ferry, Plane, or Train?