Is Sicily Safe for Tourists? How To Enjoy Your Sicily Trip Safely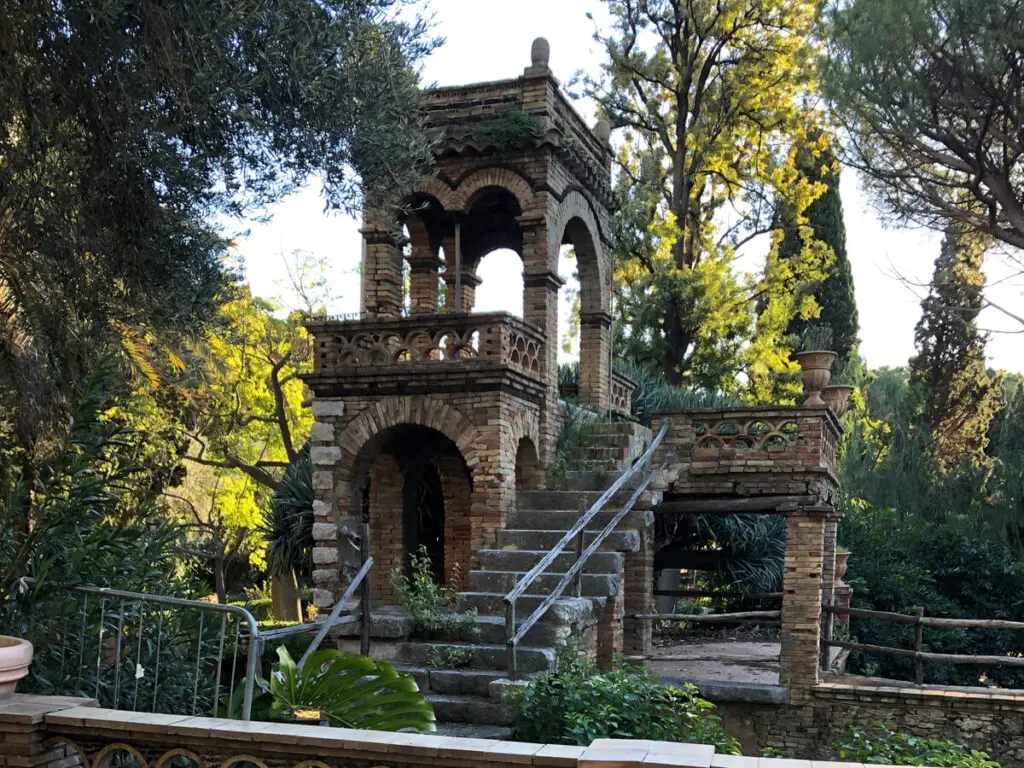 Is Sicily safe? When we consider a certain movie franchise beginning with "The" and ending with "Godfather", perhaps it's easy to see why this is such a common question among those planning to visit the stunning Italian island.
In general Sicily is much safer than many European destinations. Out of 36 countries, Italy (including Sicily) ranks 35th in terms of the lowest homicide rates in Europe. However, three major Sicilian cities featured in the top 15 worst affected cities for car theft and vandalism across Italy.
Regardless, Sicily is as safe, if not safer, than many destinations that most people wouldn't have any qualms about visiting. Whether you're a family, couple, or a solo female traveler, simply taking the basic precautions you would take anywhere else will keep you safe in Sicily.
Is Sicily Safe for Tourists? Will the Mafia Get Me?
When people hear that I've been to Sicily (and survived!), they'll ask "isn't Sicily a violent place because of the Mafia?". Global stereotypes and the movie industry go some way to explaining this fear. But, there is some truth to it, too. The Mafia does exist and operate in Sicily as it does in Switzerland, other parts of Italy, America, and countless other places around the world. And, admittedly, in the past, the Mafia was responsible for no small amount of violence in Sicily.
But the chances of you, as a tourist in Sicily, meeting and having trouble with the Mafia are pretty much nil. They simply have no interest in you. Even if you did meet a member of the Mafia, you wouldn't know about it. Likewise, getting caught up in a gang shootout simply won't happen. In reality, the Mafia just doesn't operate like that.
The most dangerous thing about the Mafia for a tourist in Sicily? Annoying the locals by assuming that all Sicilians are Mafiosos. Try not to talk about the Mafia in public. Not because it'll put you in any danger, but because it can be upsetting for the locals who are desperate to distance themselves from the stereotype.
What the Stats Say About Safety in Sicily
Okay, so the Mafia aren't out to get every tourist that visits Sicily. But are there other dangers to be worried about? After crunching the numbers and going over the major crime statistics, you might be surprised. Here's a quick breakdown:
Within Italy, many classic holiday destinations, such as Milan, Rome, Bologna, Florence, Venice, Naples, and Pisa all have higher levels of crime than the Sicilian capital of Palermo and the island's second-largest city, Catania. These figures discuss overall crime, but neither Palermo nor any other Sicilian cities make the top ten lists in terms of violent crimes, rape, or burglary.
The only exception is car theft, where Palermo ranks at number ten, while the ancient Sicilian port city of Catania comes in at number three. We'll take a closer look at that below.
Car Theft and Vandalism
Whether you plan to hire a car in Sicily or take your own, it's worth knowing that car theft can be a real issue in some areas. This includes having your car stolen outright, or having it broken into to steal the contents.
The top 5 Italian provinces with the highest car theft rate per 100,000 inhabitants in 2020 are Barletta-Andria-Trani, Naples, Bari, Foggia and Catania in 5th place. Catania has 394 cases per 100,000 inhabitants. Both Palermo and the smaller Sicilian city of Syracuse also make the list, with Palermo in 9th place and Syracuse in the 15th spot.
Locals in Catania in particular feel this is a big problem. More than 75% of the population worry about the theft of their car, and just under 72% worry that objects from inside their vehicle will be stolen. Our colleague, Erika, has had first-hand experience with car theft in Sicily. On a trip from Malta to Sicily, her father's car had its badge stolen, and there's plenty more anecdotal evidence out there.
The solution?
Try to avoid parking on the street
, particularly in low-lit, quiet areas. Instead, look for accommodation that offers a secure, private car park. On Booking.com you can filter for stays that have parking facilities anywhere including
stays in Palermo with parking
and
stays in Catania with parking
.
Also, never leave valuables in your parked car
, especially in plain sight. If you're renting a car, be sure to opt for a premium insurance policy that covers you for theft and damage. This brings us to the next point.
Dangerous Driving
Italians are well known for their hectic driving style, and the driving is just as crazy in Sicily. Well, at least it is in the larger cities like Palermo and Catania. Outside of town, driving can actually be really pleasant. In the city though, expect horns honking, erratic driving, a lack of indication, and speeding.
Take care crossing the street, and always look both ways, even if the light is green. Never jaywalk, as there's no way that drivers will slow down for you. If you plan to drive, it's best if you have a good amount of experience behind the wheel. I've ridden many thousands of miles on my motorcycle, but Italian city riding remains a challenge whenever I visit!
Again, make sure you're covered for third-party damage if you choose to drive in the city. Discover cars in particular are great because you can find some good deals and they handle issues promptly and make it hassle free. In fact not surprisingly they have an excellent rating on Trustpilot.
Moreover when you are driving you should keep your wits about you, try not to get too agitated, and you should be okay.
Parking Scams
I've personally never come across this when I've visited Sicily—quite possibly because my battered old motorcycle isn't worth the effort! But, I hear it's not an uncommon scam in parts of Palermo, particularly near the train station, but more commonly in Catania.
When you park on the street, you'll often come across a 'parking assistant'. They'll typically guide you to your parking spot and ask for a euro or two. Honestly, it seems like the best advice is just to pay the fee. Several people report not paying it, only to find their car gone or broken into when they returned. This is about as close as most tourists get to the Mafia, in what is effectively a low-level protection racket.
You could always take a photo of the 'parking assistant' and refuse to pay. Then if anything does happen, you can go to the police. Whether it's worth the risk and hassle is up to you. As before, it's better to find secure parking where possible and always avoid parking on streets where no one else is parked.
In some cases, the 'parking assistant' may ask for your keys so they can shuffle the cars around. This isn't as common, but if it happens to you, don't leave your car keys with a stranger on the street! It's best just to move on and park elsewhere.
Pickpockets
As with most tourist destinations, pickpocketing can be a real threat. However, it's not as big a problem in Sicily as in popular cities such as Barcelona, Madrid, or Paris. In fact, pickpocketing cases have been declining in Italy since 2014. Having said that, a huge portion of victims are tourists who are typically a little less aware of their surroundings.
The precautions that you'd take anywhere can help you avoid becoming a victim of pickpocketing in Sicily:
Keep your wits about you, especially in busy areas like markets, train stations, public transport, and tourist attractions.
Keep your valuables close and out of sight. Don't leave your phone or wallet on a cafe table where it can be snatched, or in an open, outer jacket pocket. Use inside pockets to store items if you have any. Purses and bags should be closed tight and kept within sight if they contain valuables such as your wallet, bank cards, phone, or passport. A money belt like this on Amazon is a good solution to safely store your valuables. If you pick one of the smaller ones you can easily tuck it under your jeans so it is out of sight.
Carry a photocopy of your passport and keep the original safely locked away in a secure location.
Only take out a small amount of cash at a time.
Ensure you have spare cash or another bank card that you can use in case you are robbed.
Make copies of all your important documents, such as your driving license and flight tickets, and keep them separate from the originals.
Take out comprehensive travel insurance that covers you for theft and losses.
In this way, you should be able to avoid becoming a target or at least mitigate your losses in the worst-case scenario. Some of the main parts of Palermo to be aware of pickpockets include Ballaro Market and the La Vucciria market area.
Areas in Sicily To Avoid as a Tourist
For the most part, tourists should have no problems wandering from the beaten track in Sicily. However, there are some areas that you might want to steer clear of that are relatively close to some popular tourist spots:
Librino, Catania: Often described online as one of the roughest and most dangerous neighborhoods in Italy and a hotbed of arms and drug dealing. As always, the reality isn't so severe. That said, crime rates are typically higher than in other parts of the city and since there's not much to do in what is essentially a residential area, it's not an ideal spot for tourists.
The Zen District, Palermo: One of the poorest neighborhoods in the capital, it's also widely considered to be overrun with drugs and gangs.
Brancaccio District, Palermo: A hotspot for pickpockets just 5 km from the old town.
Ballarò Market, Palermo: This vibrant food market in the center of the city is another popular spot for pickpockets and scammers.
Villagrazia Falsomiele: A neighborhood located just south of Palermo with higher than average crime rates.
On the whole, most areas in Sicily's cities are safe for tourists to explore during the daytime and many tourist hubs are fine at night too. Solo travellers should take care walking alone at night, and like anywhere, avoid dark, secluded alleyways.
Safe Places To Stay In Sicily for Tourists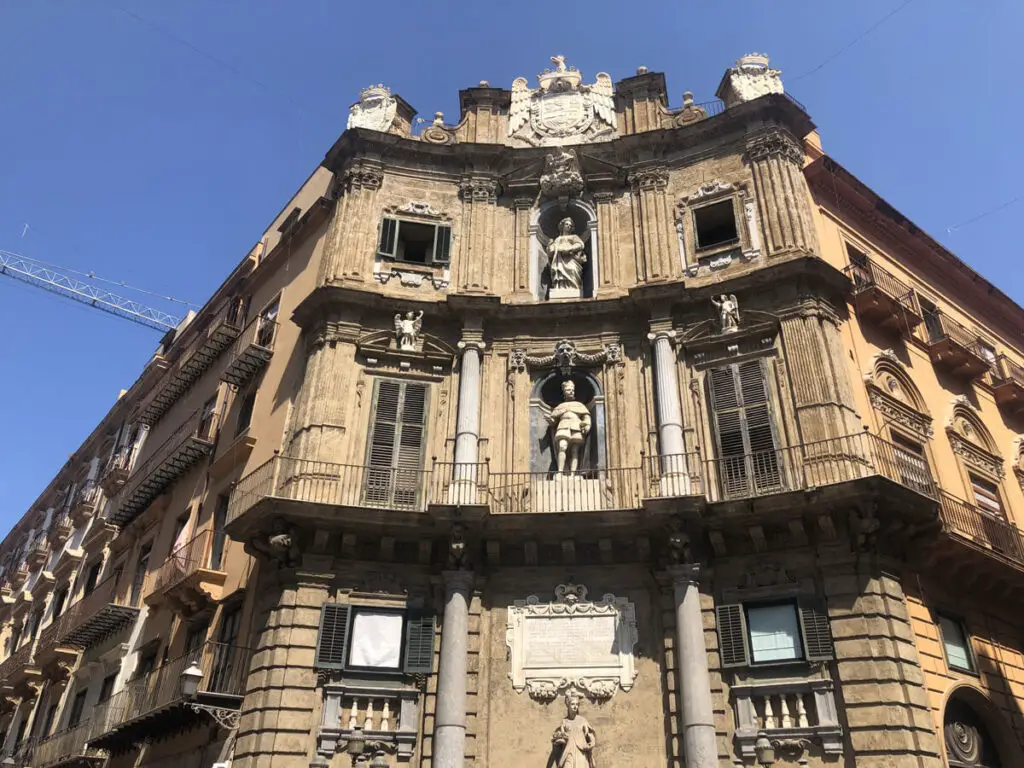 There are plenty of fantastic places to stay in Sicily that are as safe as they are exciting. Here are just a few top picks.
Sicily has some fantastic areas where it is safe all over the island and I would highly encourage you to visit the island. However if you are concerned about safety, the island of Sardinia is the safest part of Italy. Most of Sardinia has a really low rate of crime. In fact a large portion of residents all over the island feel safe walking in the streets at night.
Mosquito-Borne Diseases
So far, Sicily has only recorded 18 cases of dengue fever in 2022 and no other mosquito-borne diseases. This is even though other parts of Italy have also seen cases of other mosquito-borne diseases.
Dengue fever in Sicily is spread by the Asian Tiger mosquito. Fortunately there aren't many locally transmitted cases, and most bites are more a nuisance that cause irritation.
You could consider using some form of repellent to avoid getting bitten. Most repellents are great for most species of mosquito, but the Asian Tiger is particularly persistent and not easily repelled. However, a repellent that contains a high amount of DEET like this one is perfect for all mosquitoes including the Asian Tiger.
Are Jellyfish Dangerous in Sicily?
Most jellyfish are not dangerous in Sicily and cause no harm or mild stings that cause mild skin irritation. However some have more painful stings that can cause quite a lot of discomfort and pain. They may even take weeks to heal.
However, although rare, there are Portuguese Man o'War that get carried in through the Straight of Gibraltar. These jellyfish-like creatures are poisonous and can be deadly to humans. In fact a woman in Sicily ended up hospitalised and in intensive care in 2022 due to an encounter with this species.
For further information on best live bays to avoid jellyfish, tips and treatments, you can refer to the article on jellyfish in Sicily.
Enjoy Your Trip to Sicily!
To round off this post, we'll reiterate that Sicily is safe for tourists in the same way that Barcelona, London, Paris, and countless other European cities are. There are some areas to avoid, but plenty more fantastic places to explore and enjoy!
Simply being aware of the risks and dangers, and taking a few small preventative measures is all you need to do to have a great time in Sicily. So, stop worrying and get ready to enjoy Sicily's fascinating ancient city streets, vibrant atmosphere, incredible food, gorgeous natural scenery, and friendly locals.
Related Articles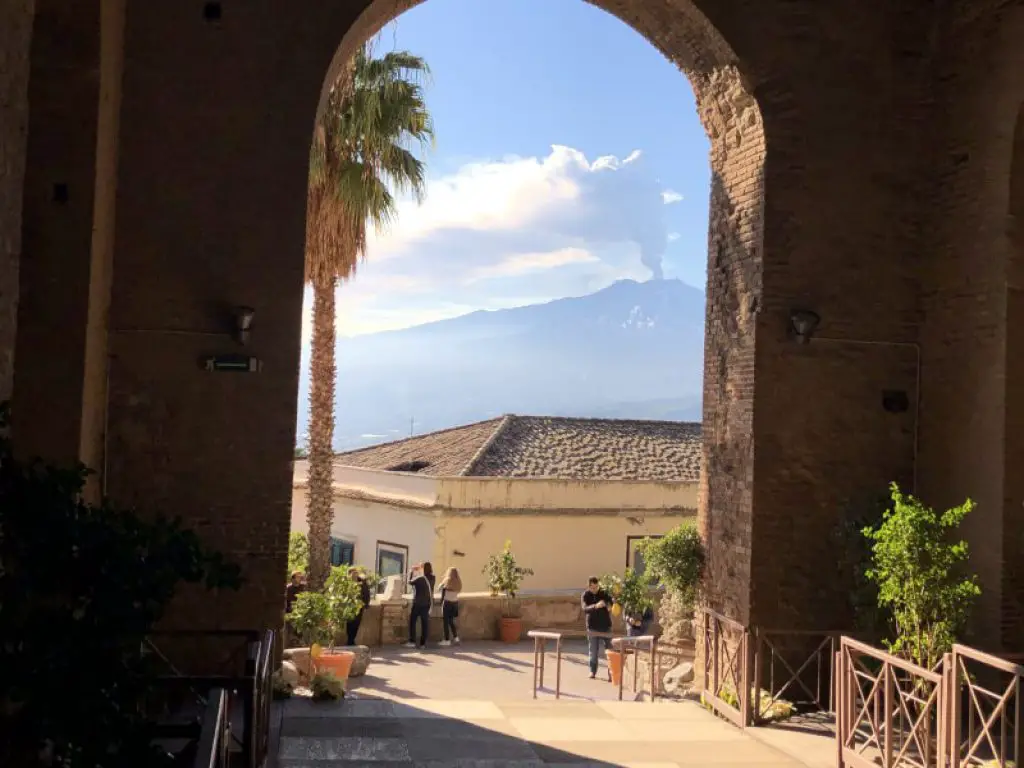 What Is the Best Month to Visit Sicily? A Year-Round Destination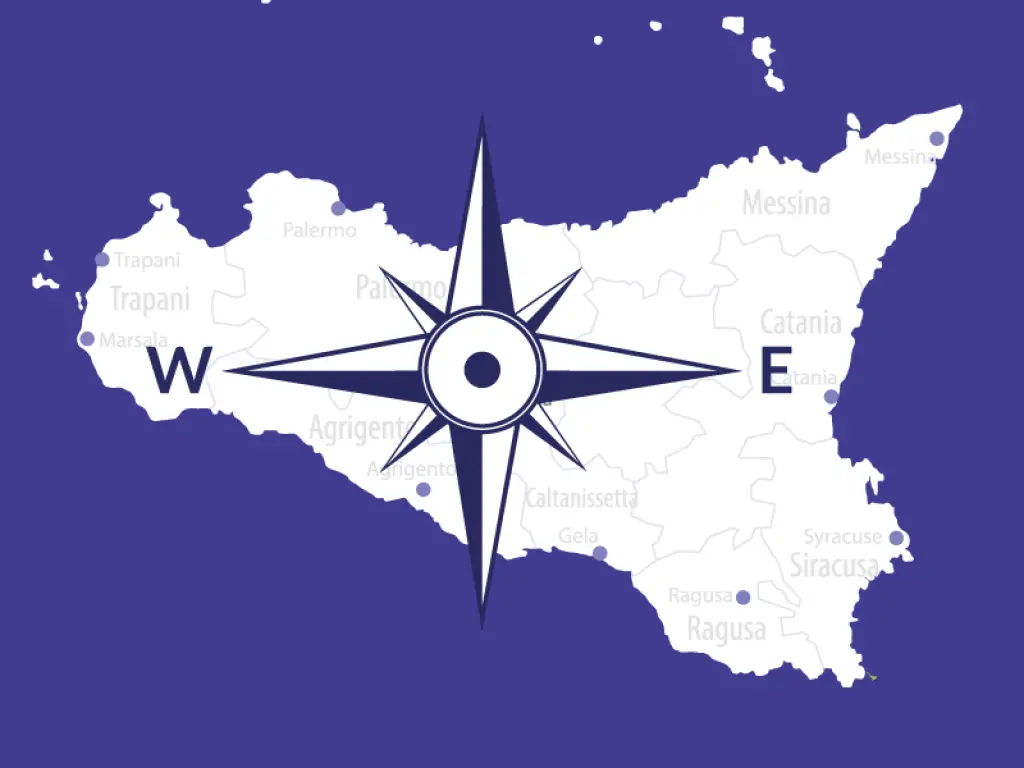 East vs West: Which Part of Sicily is Better?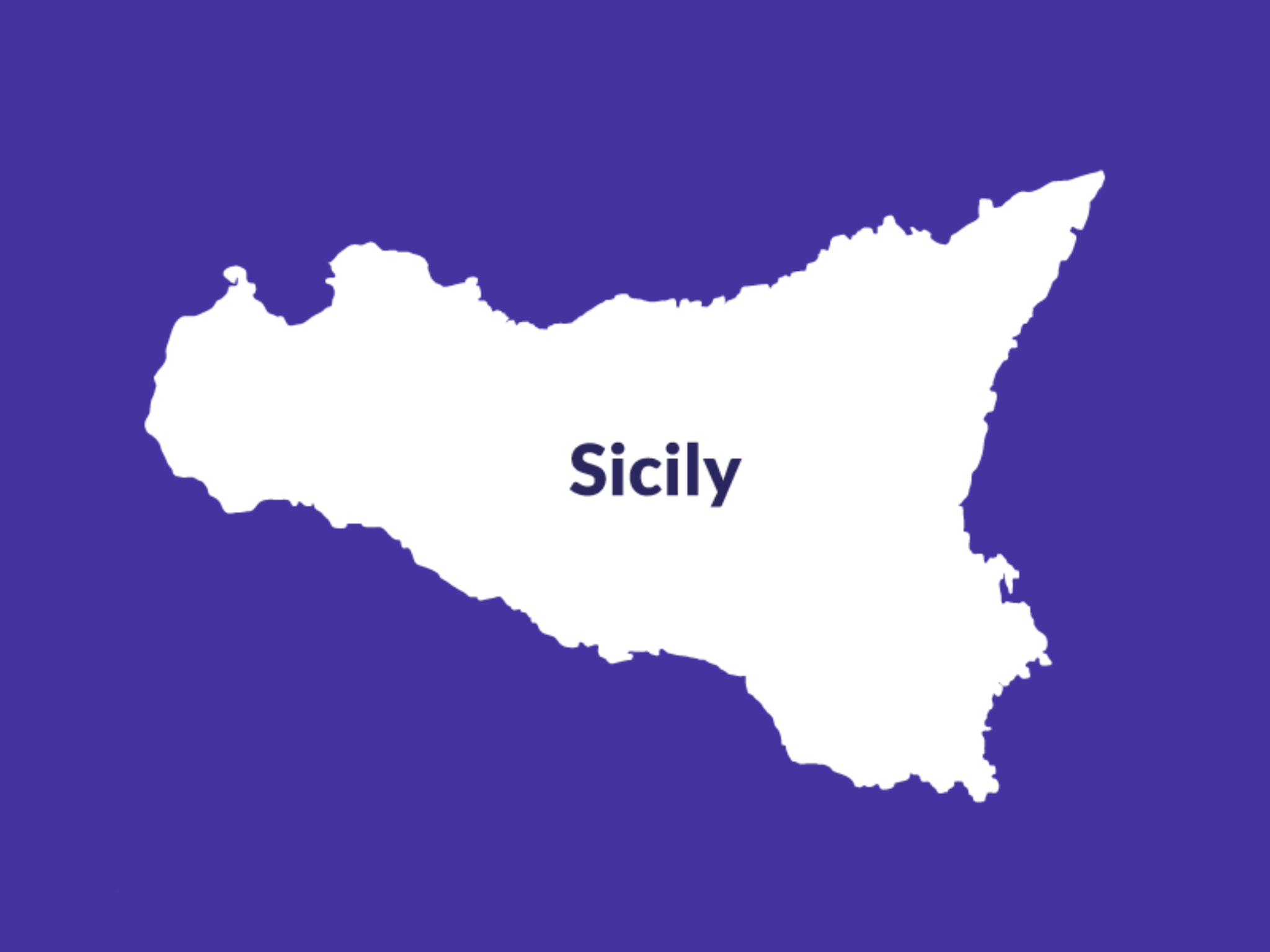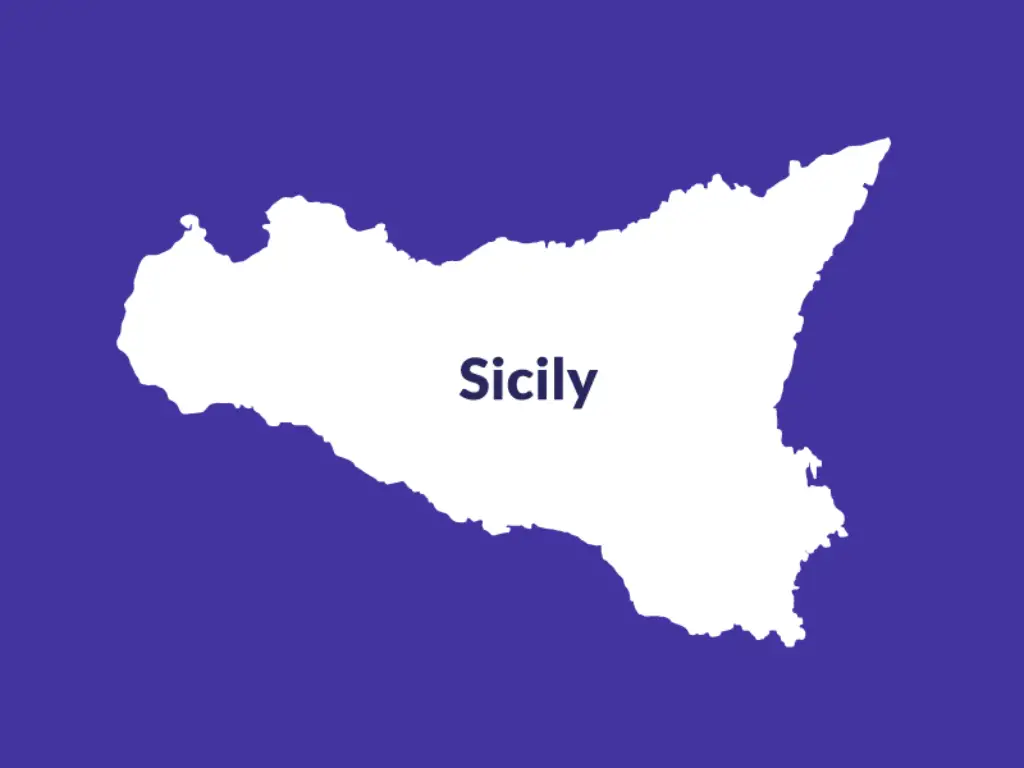 Holiday in Sicily: Highlights, Activities, Itineraries and Guides