17 Fun Activities to do With Kids in Sicily + Map
Sicily may be a small island, but it certainly packs a punch, offering a host of exciting things to do for families with children of all ages. A charming and welcoming place to visit, where the locals love children, there's no end of activities to do in Sicily with kids.
If you're looking for inspiration, I've shortlisted 17 of the very best activities to enjoy. For adrenaline junkies this includes aerial adventure parks and body rafting, for water babies there's endless water parks and glorious beaches, and for everyone else there's  donkey trekking, puppet shows and so much more.
Better still, it doesn't matter where you stay – these activities are spread across the island in different regions, making then easily accessible wherever you're located. There is also a guide for experiencing Sicily with kids, covering family-friendly accommodation and travel tips.
Activities To Explore in Sicily With Kids
With so much to see and do, let's jump right in. To help you navigate the list, we've even included a handy map at the bottom of the page outlining all the locations for cross-reference and to help you with planning.
1. Water Parks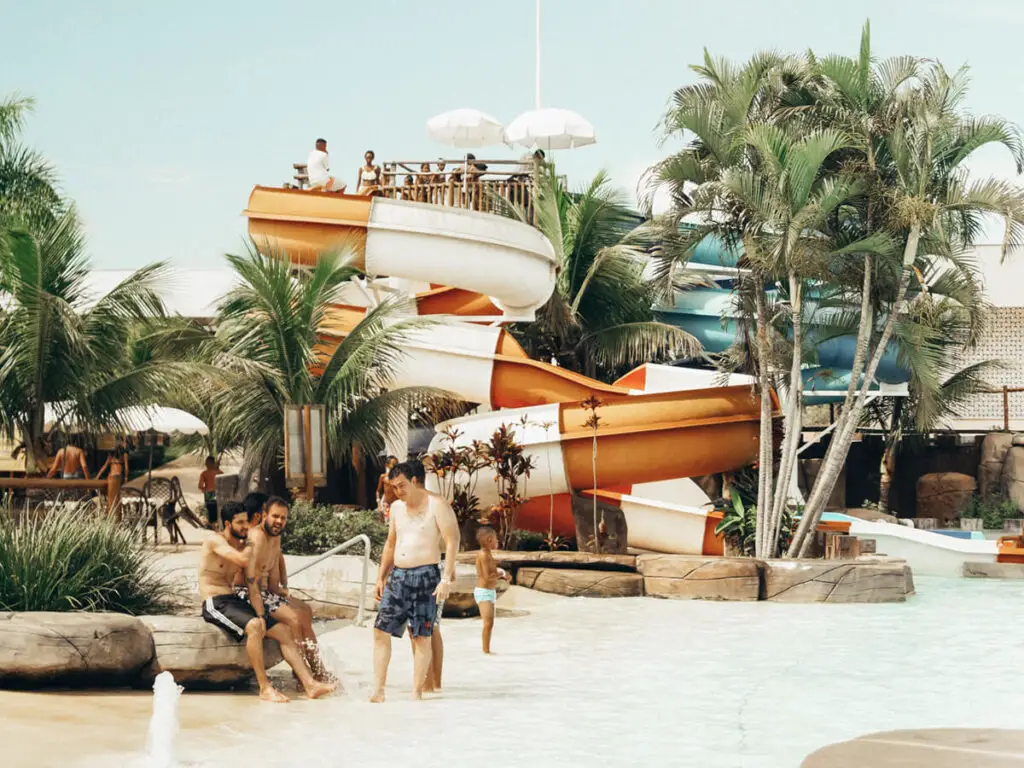 Age: All ages
Province: Various
Cool down from the summer heat and take a splash at one of Sicily's many water parks – guaranteed fun for all the family.
Amongst the favourites is 'Etnaland' in Catania. This highly accessible site offers six slides for young kids and a further 25 for capable swimmers. Consisting of three parks in one, there's something for everyone. You could potentially spend several days at Etnaland or more, so it may make sense to find accommodation to stay close to Etnaland.
For those with older children, 'Aquapark Conte' is a fun place for a day. Tucked away in Caltanissetta there's eight awesome rides for thrill-seekers.
There's so many to choose from, take a further peak here to find out the 8 best water parks in Sicily.
2. Aerial Adventure Parks
Age: 2+
Province: Various
Sicily with kids is not for the faint hearted. That's because there's numerous adventure parks  dotted around the Provence, and yes Mum and Dad – that means you need to also fling yourself off zip-wires! Catering to kids of all ages, here's 10 best adventure parks in Sicily.
Popular choices include 'Parcallario Buccheri' in Syracuse and 'Parco Adventura Madonie' in Palermo. Parco Adventura Madonie is a great option for making a weekend of it, since you can stay here for a couple of days with accommodation on site, including camps and tree houses. Along with 11 trials and 2 baby areas, guests can get stuck into archery and mountain biking, making it an all-rounder.
The beauty of Parco Adventura Madonie is that it is in the stunning Madonie Regional Natural Park a UNESCO Global Network of National Geoparks.
If you enjoy the outdoors this is a perfect location to stay, and there many amazing agritourism (farm stay) opportunities in and around the Madonie Range to enable you make the most of it. Especially Antico Fuedo and Case Tabarani that also offer a children's playground, cycling, horse riding and cooking classes.
3. Etnaland Theme Park
Province: Catania
Families flock to bustling Etnaland Theme Park for the adrenaline rush and dazzling rides. If you've got a head for heights you won't want to miss the Storm rollercoaster, while the rotating tea cups are perfect for younger guests.
Packed with non-stop entertainment you'll want to arrive early to make a day of it. Do note, however, that height restrictions apply for each individual ride, typically tots need to be 90 cm, including access to the mini train. For the very young 'The 44 Cats' is a cute and cuddly area, that never disappoints. To learn more, visit the official Etnaland website.
4. Dinosaur Park
Age: All ages
Province: Catania
What kid doesn't love dinosaurs? Make a day of it at the Giurassico-Parco dei Dinosauri. This extensive outdoor park pays tribute to the dinosaur kingdom with their true to scale and realistic dinosaur replicas.
Situated on the foot of a UNESCO heritage site, it offers one of the best days in Sicily with kids. It's worth knowing that if you buy a ticket to Etnaland Aquapark, you get into the dinosaur park which is right next door for free.

Visit website
5. Nettuno Amusement Park
Age: 3+
Province: Catania
If you're a fan of traditional amusement parks, Nettuno is for you. Here little ones can crash with bumping cars, enjoy the merry-go-round, and hop onboard other stomach-churning rides – perfect for adrenaline junkies. Although it's suitable for younger ones, keep in mind that a couple of the rides are for older children.
The nice things about Nettuno Park is that it is not far off from the central area in Catania. It's under 5kms to get to it from Piazza del Duomo. This may allow you to do a walking tour of the historical hightlights in Catania and then head to Nettuno.
Visit website, The park is Located here on Google Maps
6. Bisbini Park
Age: 3+
Province: Trapani
Clowns, bouncy castles, and a pop-up circus – Bisbini Park is the ideal destination for a day out in Sicily with kids. Amongst activities, families can enjoy a host of games, soft play, and a theatre. The expansive amusement park is situated on the outskirts of Trapani, allowing you to venture into the city after a fun day of entertainment.
Visit website (Italian) and their facebook page
7. Beaches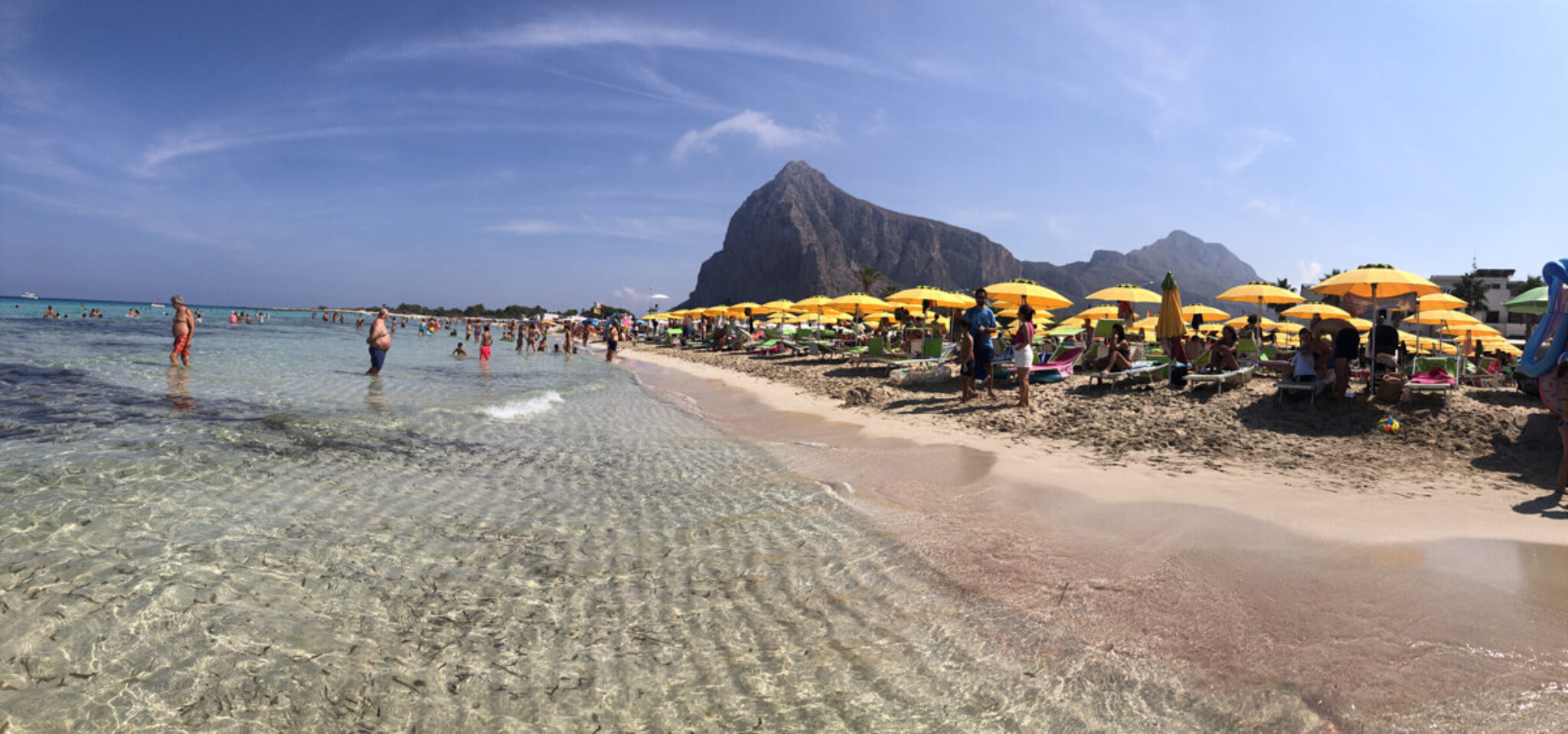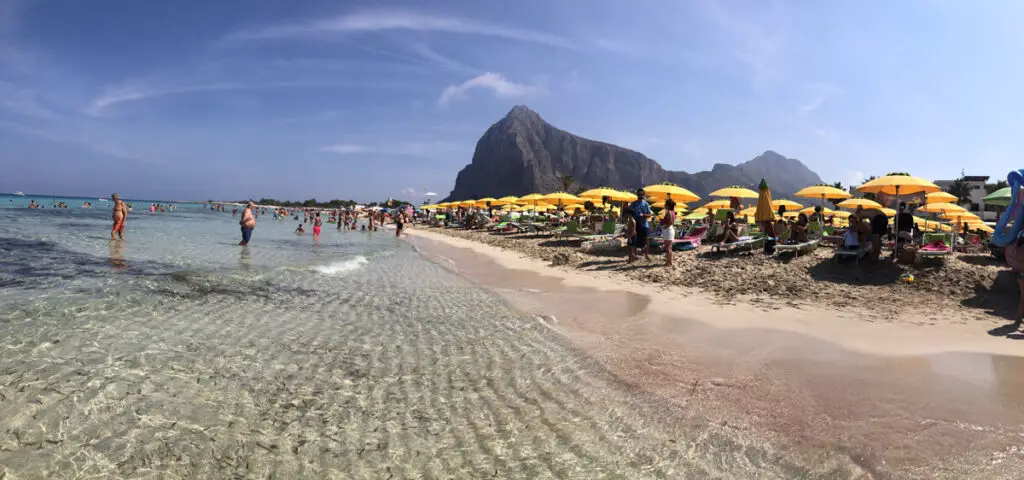 Age: All ages
Province: Various
If Sicily is known for one thing, its glorious stretches of golden sand – 1,484 km of coastline to be precise. What better way to spend a day than splashing around on the beach – it's a favourite pastime for everyone in Sicily with kids. From far-flung private alcoves, to family-friendly blue flag beaches with lifeguards, we've hand-picked the Top 10 Most Beautiful Beaches in Sicily for Families, just for you.
The line-up includes San Vito Lo Cap beach – one of the most child-friendly with shallow waters, changing rooms and ice-cream shops within easy reach. There are a number of inexpensive tours of San Vito Lo Capo including boat trips that will stop you at the beach or check out nearby islands, caves and the Zingaro Reserve.
Another blue-flag favourite is Spiaggia di Marina di Ragusa. Designed for tourists, it has everything you could need from rentable loungers to plenty of parking, set against a Natural beauty reserve for making a day of it.
8. Peganita Pet Petting Farm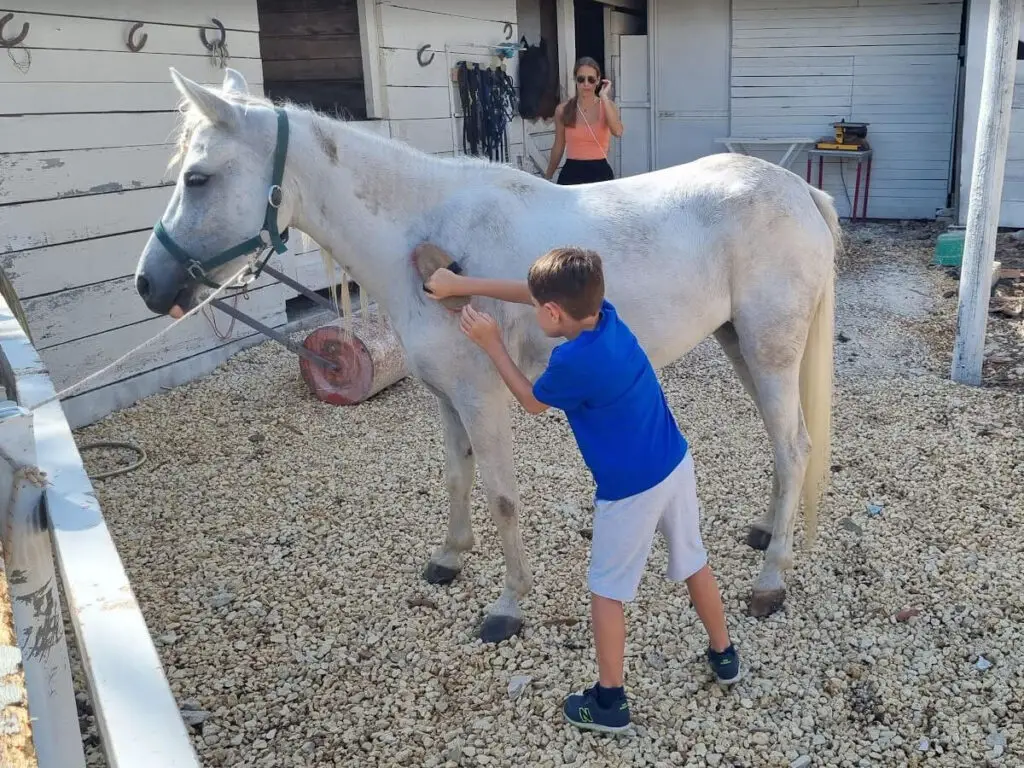 Age: All ages
Province: Syracuse
For an afternoon you can head over to Peganita Pet where you and your kids will enjoy more than just the petting farm. The lady that takes care of the farm has a horse drawn carriage and takes the kids for a ride. Also included in your visit is dinner at the farm made with local produce to provide you with a tasty meal to finish off the day.
This farm does not have a website, but they do have a Peganita Pet facebook page. The farm is under 5kms away from the central area of Syracuse where you will have other things to look forward to. Like this inexpensive tour of Neapolis Archaelogical Park and this walking tour of Ortygia.
9. Go Karting at the Kartodromo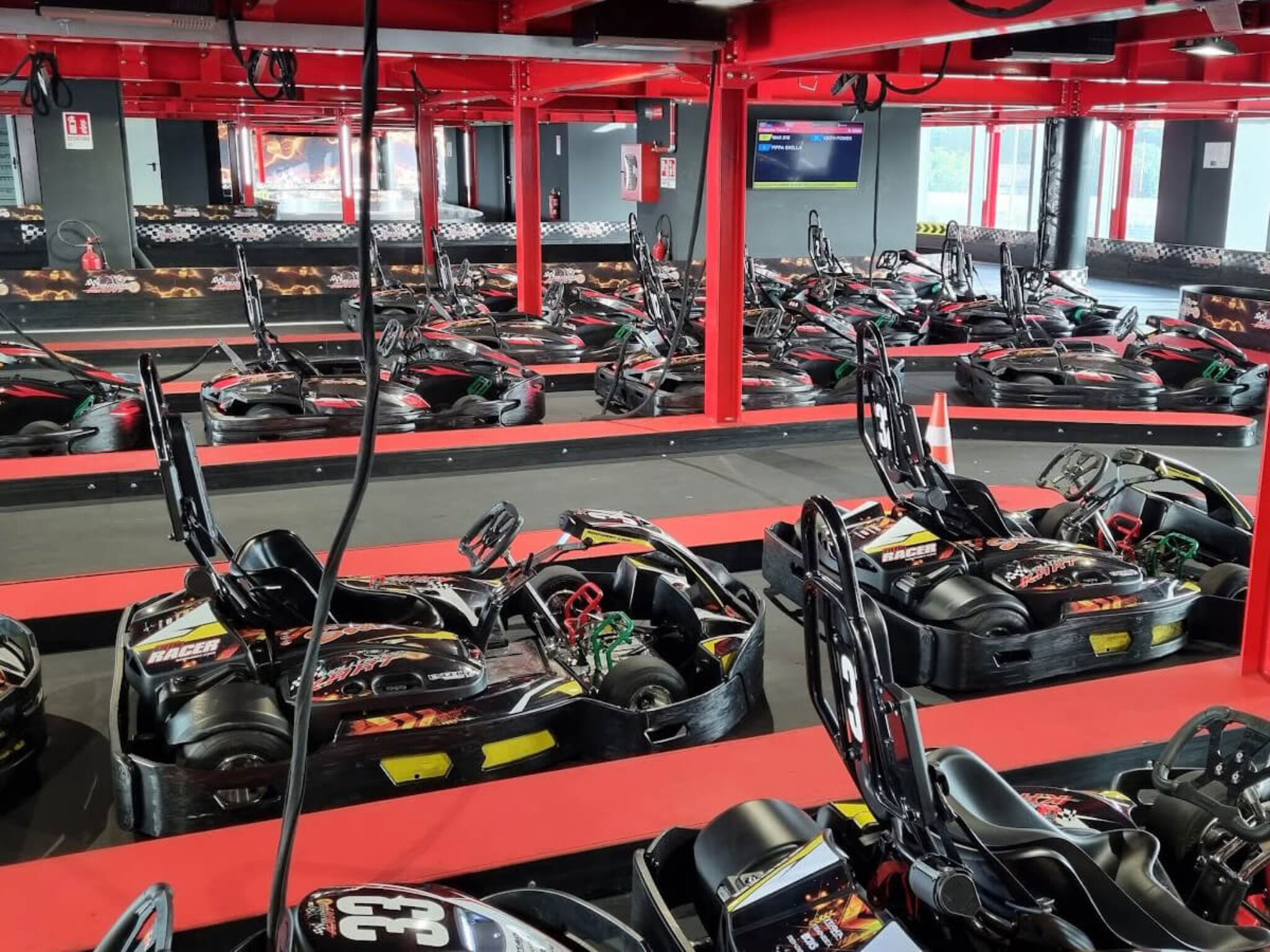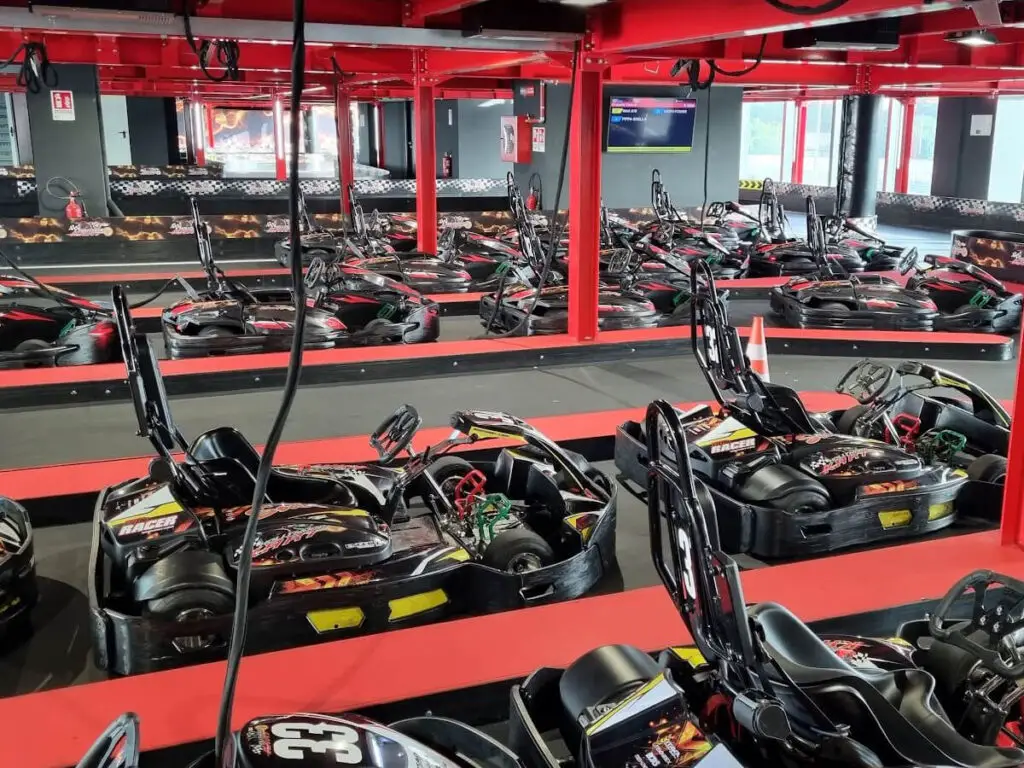 Province: Syracuse
If you have a need for speed then racing around a track is in order. At Kartodromo di Avola there is an indoor as well as an outdoor circuit that is loads of fun for all ages. You also a great learning experience as you have a good couple of bends that you will learn how to properly go around. For kids it's great for them to learn how to drive plus it's incredibly fun.
If you get peckish you can also grab something to eat from there with several different options on the menu. Here is the Kartodromo di Avola Facebook page and their website should you wish to get in touch. The Kartodromo is only 30kms away from the Syracuse city centre.
10. Puppet Theatre
Age: All ages
Province: Syracuse
For something a little different, 'Piccolo Teatro Dei Pupi' is a famous puppet theatre that dates back to the 19th century. Whether or not you speak Italian, you'll be able to enjoy the fun shows and theatrical entertainment appealing to everyone from babies to grandparents.
Influenced by Italian Renaissance poems, guests can even meet the puppeteers behind-the-scenes on this tour. That's not all – at an additional cost, children can get involved in workshops and make their own paper glue puppet or talking sock puppet – the perfect souvenir to bring back home.
11. Horse Riding
Age: 13 +
Province: Various
The dry ground throughout Sicily is the perfect terrain for enjoying a horse ride. Whether your child is an experienced jockey, or first-timer, there are plenty of local horse-riding companies that offer this fun activity. Ideal for slightly older children and teenagers, you will need to book your activity in advance.
For intrepid riders, Tiowo is a company that offers exciting horse-riding experiences. This includes mesmerising river crossings, as well as panoramic rides across lava fields, and rustic rides throughout quaint Sicilian villages.
Perhaps you'd rather make a day of it? Agriturismo (agricultural tourism) mentioned above is one of the top activities in the region, offering a cultural experience. It could include a horse-ride with a farmhouse stay in one of the many residences available to book.
12. Donkey Trekking Around Mount Etna
Age: 2 +
Province: Catania
If your child is more of a donkey fan, than horses, a gentle ride around the base of Mount Etna is a special way to spend your time in Sicily with kids. Unlike horse-riding, it's also suitable for toddlers, meaning that the whole family can take part and no experience is necessary, thankfully.
TioWo is one of the leading tour operators that can organise a fun and safe donkey ride, along the intrepid route of majestic Etna and its volcanic surroundings. With the option for a one or two hour experience, you're able to take in the panoramic views and experience the beauty of this rugged landscape as a family. Be sure to pack an SPF, a sun hat, and plenty of water, as it can get especially hot when you get off the beaten track.
13. Monteserra Butterfly House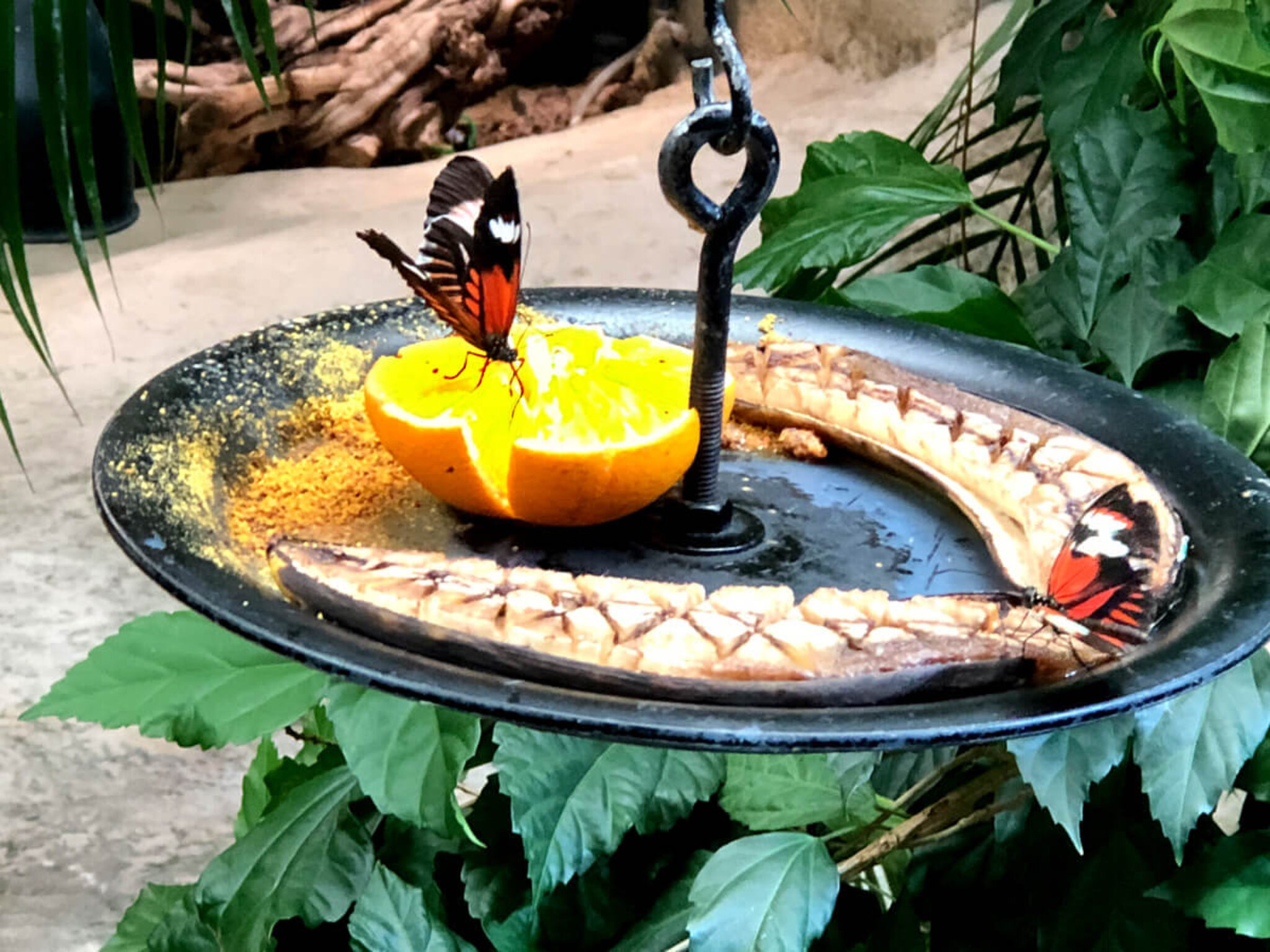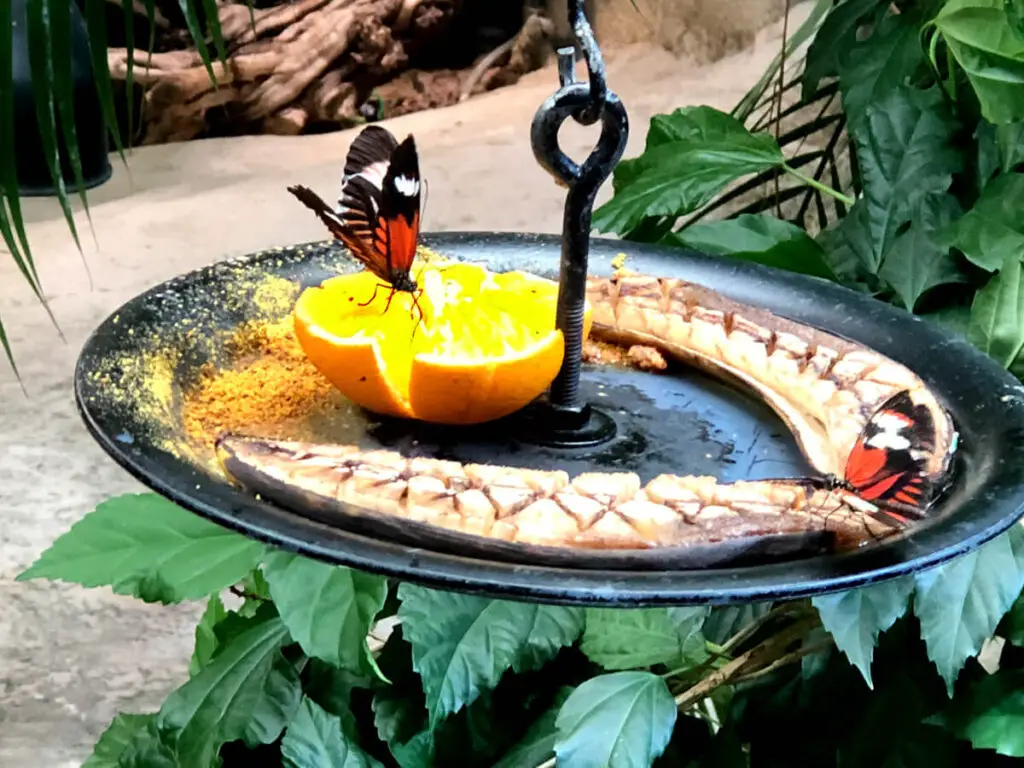 Age: All ages
Province: Catania
For a gentle afternoon, take a walk into the tropical, lush green grounds of 'Casa Delle Farfalle'. Here you'll be surrounded by literally hundreds of butterflies in the tropical green house. Little ones will love the unusual experience and opportunity to spot some rare and exotic breeds fluttering around.
14. Zoo – Bioparco Di Sicilia
Age: All ages
Province: Palermo
For a top day in Sicily with kids, Bioparco Zoo is a must. This enclosure has everything from zebras to chimpanzees to entertain your cheeky monkeys! Make a full day of it and enjoy its luscious lawns in the Botanical Garden and keep curious minds occupied at the Dinosaur Park. Bring a picnic, there's plenty of space to spread out.
Visit website (Italian)
15. Zoo – Parco D'Orleans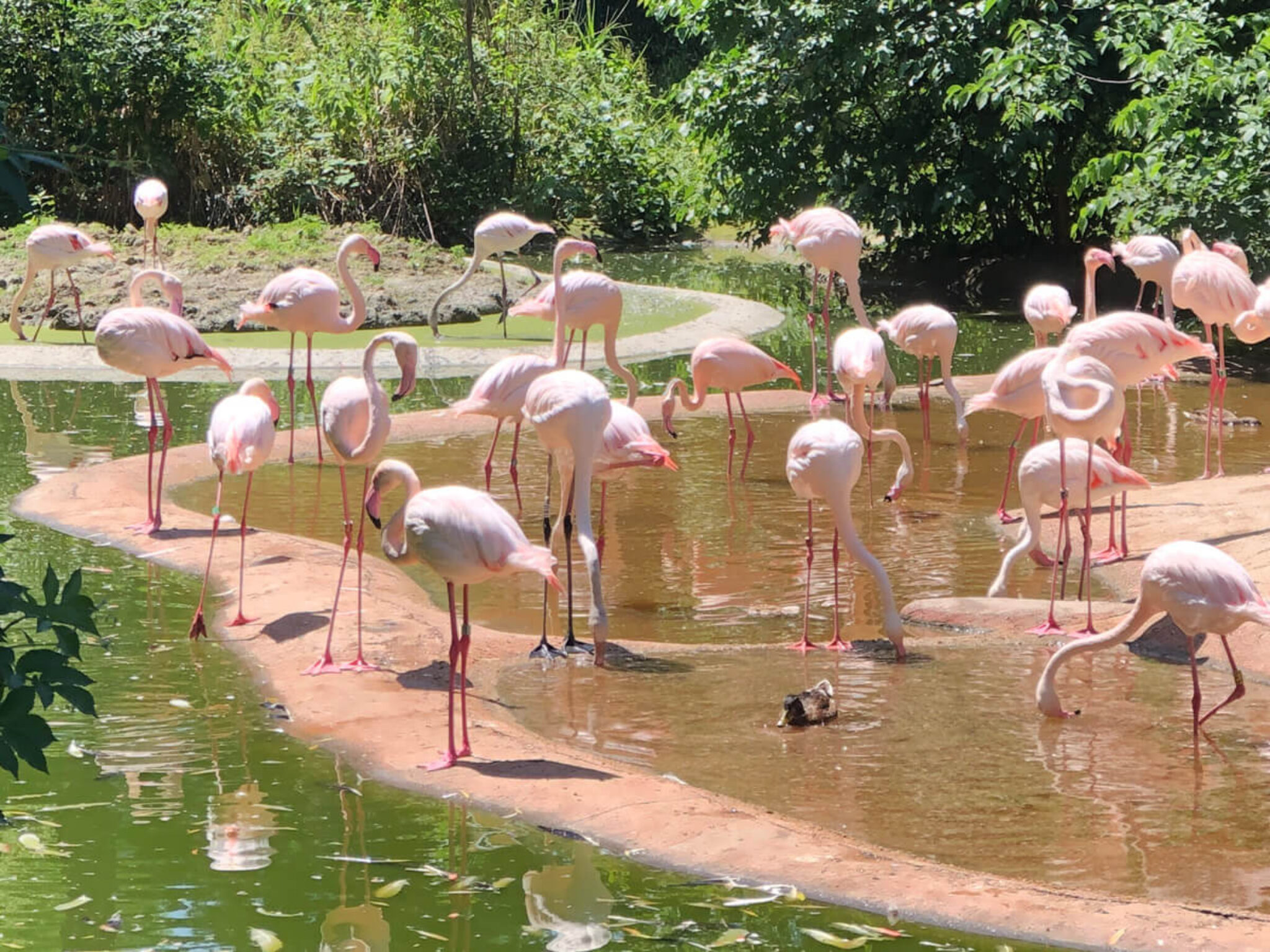 Age: All ages
Province: Palermo
Offering a scaled-back zoo experience, Parco D'Orleans is a historical park set within shaded surroundings. One that all the family can enjoy, there's a small scale zoo with several exotic birds to look at, as well as a monkey. You can easily lose an afternoon to its impeccably kept gardens, which include fountains and lawns to walk around.
Visit website (Italian)
16. Body Rafting
Age: 14-55 years
Province: Messina
Calling all adrenaline seekers – this one is for big kids only! Huck yourself down rivers on the Alcantara Gorge, for a couple of hours of body rafting. Don't be put off that it's on the banks of a lava gorge – it's one of the most beautiful natural parks with crystal-clear waters, attracting families in their drones. Children must be over 14 years old and over 4ft 9in, and there's a reasonable €45 charge to take part, which includes all equipment and coaching.
You could go to Alcantara Gorge directly for the tour, alternatively you opt for a more expensive body rafting with private pick up from Taormina and lunch.
17. Canyoning
Age: 16+
Province: Messina
Experience the thrill of the Alcantara Gorge in full swing, with a once-in-a-lifetime canyoning excursion. Descend ropes and navigate the flowing river stream, before a final jaunt at body rafting. Offering full-action and adventure, be prepared to feel the burn! The tour takes 3 hours and costs €39 – be sure to book in advance.
Kids Activity Locations – Map of Sicily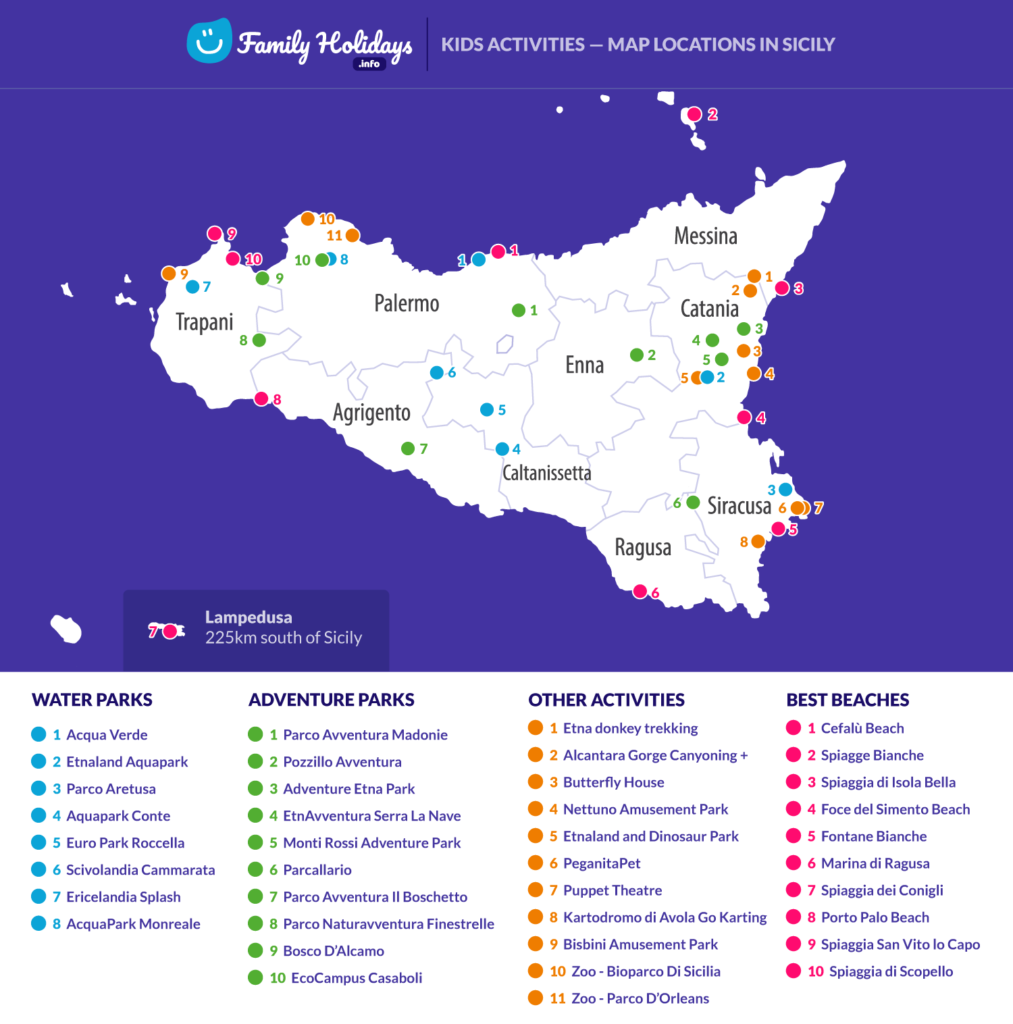 Related Articles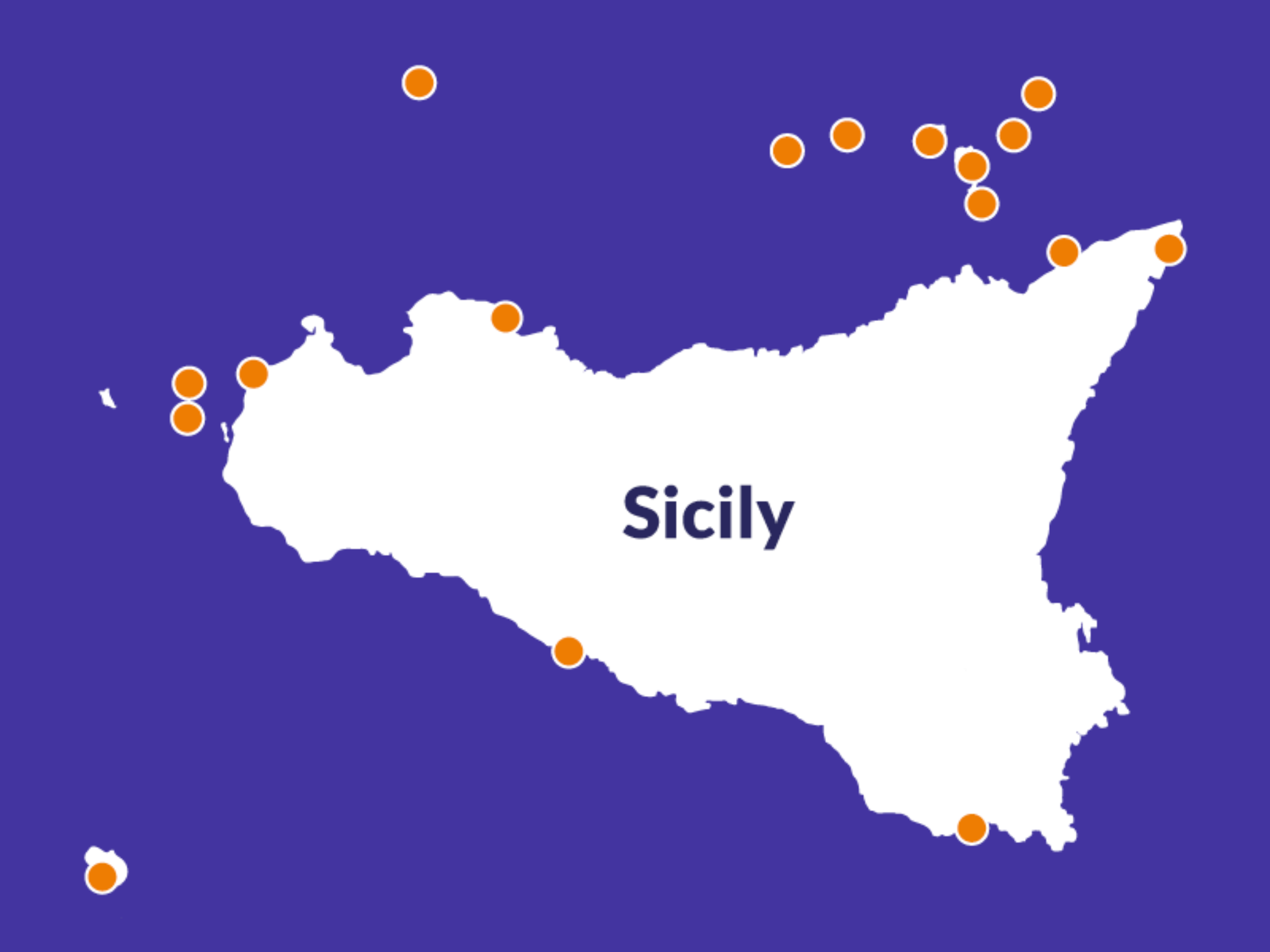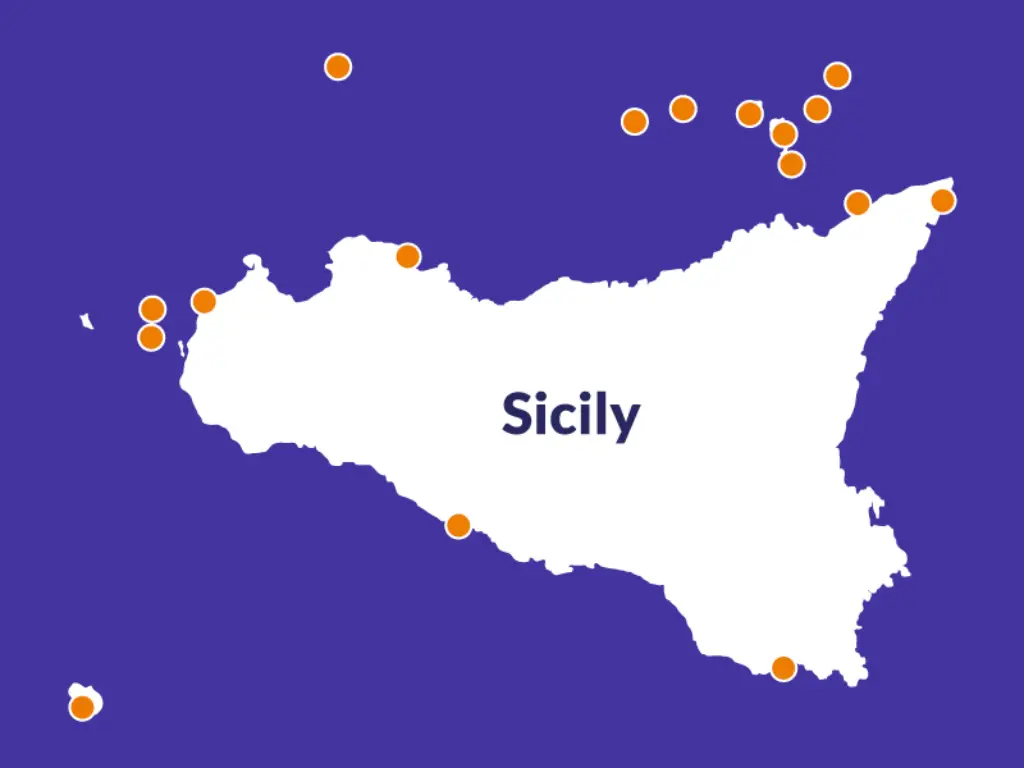 Ferries in Sicily: A Complete Guide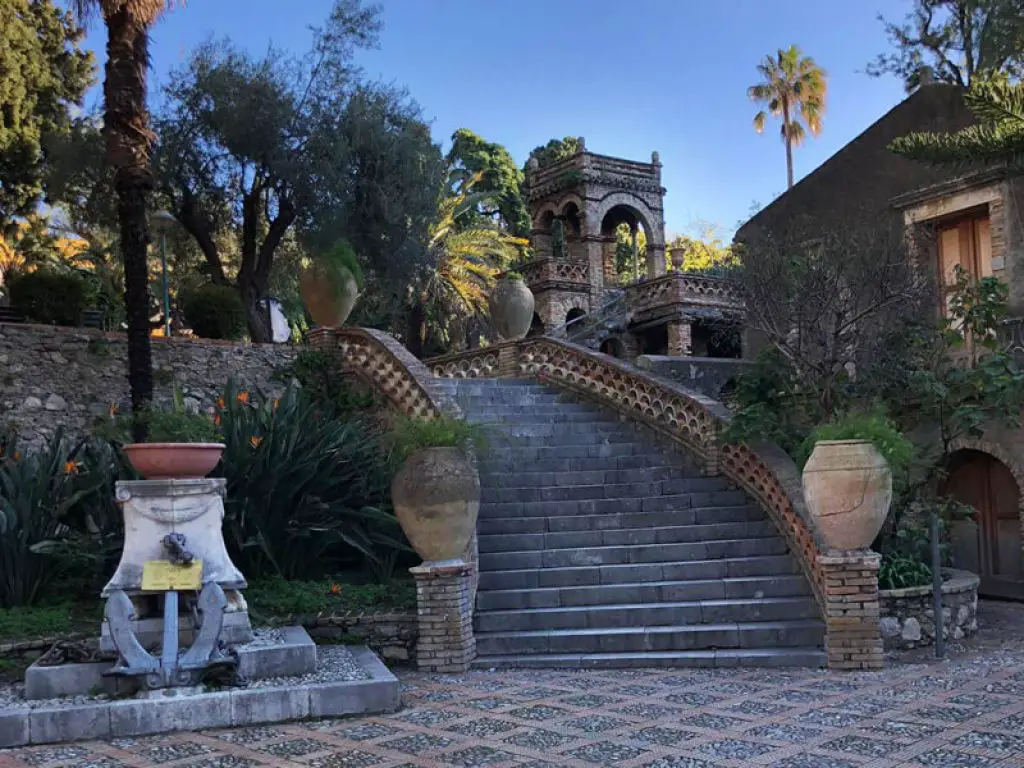 Best Way to get around Sicily by Public Transport, Taxi, and Car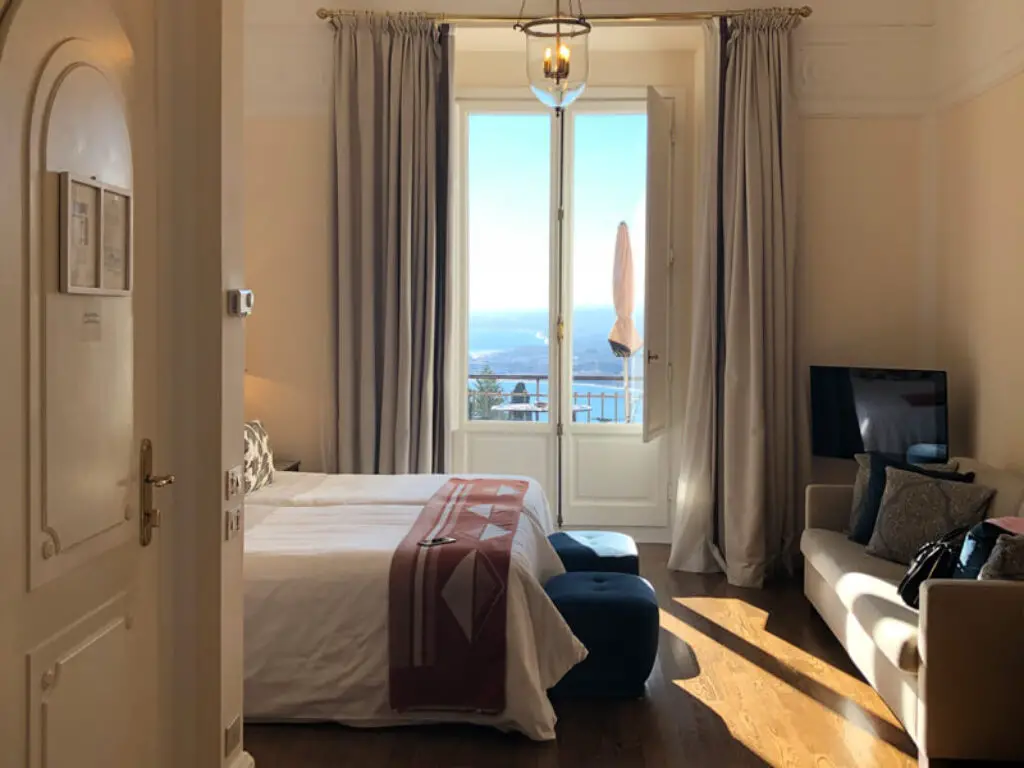 The Ultimate Luxury Holiday in Sicily to Remember