8 Best Water Parks in Sicily
Whether you are with family or friends, the many water parks in Sicily are perfect for cooling off during the summer months. At these water parks you can either relax or opt for some excitement on some of the slides or rides at the park.
The good thing about the water parks is that they cater for all ages. They have baby areas for toddlers and young kids with shallow pools and smaller slides and steep slides for older kids and adults.
I'm going to dive straight into the top list of water parks in Sicily. It is compiled based on client ratings and reviews on google maps. If you want to view a map of their locations, price guide and more information please scroll down past the top list.
1. Etnaland Aquapark
Score: 9.2 stars
Province: Catania
Rides: 6 for young kids, 25 for older kids and adults
Etnaland is made up of 3 parks; a themepark, dinosaur park and an aquapark as is outlined here in the article on Etnaland. The Etnaland Aquapark is by far the best water park in Sicily. It is the largest water park with 4 and in some cases 5 times as many rides and attractions as other water parks.
Of course it also has a dedicated baby area for toddlers and young kids called Miniland with an additional 6 fun attractions.
Etnaland has many fun rides that are all worth a try. However in high season with many people around, and the queues that form you may not have the time to do all of them!
It is also well kept and has many facilities. Including lockers, safety deposit boxes for your valuables and a nursery to take care of the little ones. So if you want to go on some rides for a while or most of the day dropping off your kid at the nursery is a good option.
The Etnaland Aquapark is double the price of other water parks. However if you intend to have fun on the rides and not relax you get so much more for your money. It is well worth the price, and you can save around €3.50 per person if you book directly through the Etnaland website as opposed to paying once your arrive onsite.
They also have packages where you can get tickets to use the Aquapark for 2 days. Or tickets to visit the aquapark and the themepark. Since there is quite a bit to do to keep you occupied in Etnaland, you may want to consider staying in the area so it is an easy commute.
A good thing about Etnaland is that it is located where there are plenty of other things to do with kids not far off.
2. Scivolandia
Score: 9 stars
Province: Agrigento
Slides: 6 for older kids and adults
Scivolandia is the second largest water park in Sicily. Apart from the standard pools, slides and baby area it also has some other features. It also has:
a large amphitheatre to accommodate 900 guests,
beach volleyball court,
a hydro massage in the baby area,
solariums that accommodate 500 sun lounges,
a waves pool,
group pool exercise classes for you to join in and
group dance classes
Sivolandia is in central Sicily, it is closer to Palermo than Catania and located where there is not much else to do around the area. Highlights that are closest to Sivolandia are the Valley of the Temples which are the most important classical ruins in Sicily further south. Here are entry tickets to the temples. There is also the Madonie Range to the north east and Palermo to the north west.
3. Aquapark Conte
Score: 8.4 stars
Province: Caltanissetta
Slides: 8 for older kids and adults
This water park makes for a nice stop for the day. It is in central Sicily with not much around to keep you occupied. However with some travel time you can access all the areas in Sicily where there are many things to see and do. Whether that is by car or public transport.
4. Acqua Verde
Score: 8.4 stars
Province: Palermo
Slides: 5 for older kids and adults
Acqua Verde is the only water park in Cefalù. Apart from the slides it also features:
a waves pool,
pool for dancing and
a spa and wellness centre.
The spa and wellness centre is unique to Acqua Verde that other water parks do not have. Here you can spoil yourself and relax with various body treatments, facials and many other services you can expect from a spa.
Acqua Verde water park is great if you want to have some fun on the slides in a more private area than the beach. However if you enjoy the beach, the beach in Cefalù is lovely and the town is a must visit. While there you might be tempted to opt for a wine tasting tour to nearby Castelbuono from Cefalù close to the UNESCO Madonie Range.
5. Aretusa Park
Score: 8.4 stars
Province: Syracuse
Slides: 5 for older kids and adults
6. Ericelandia Splash
Score: 8.2 stars
Province: Trapani
Slides: 5 for older kids and adults
Apart from the slides at Ericelandia Splash you will also find:
an inflatable games area for young kids and
a 7D cinema
picnic area
7. AcquaPark Monreale
Score: 7.2 stars
Province: Palermo
Slides: 5 for older kids and adults
Apart from the slides at AcquaPark Monreale you will also find:
a picnic area,
pool area to play ball and
pool for group dancing
The group dancing is particularly fun at this park. The people that organise the event are entertaining and they get people involved.
8. Euro Park Roccella
Score: 7.2 stars
Province: Palermo
Slides: 4 for older kids and adults
This parks is somewhat old. However, if you are around the area and do not have the time to head over to the other water parks in Sicily, it is worth a visit to cool down from the summer sun. It is also close to the archaeological park of Vassallaggi.
Apart from the slides at Euro Park Roccella you will also find:
a soccer field,
beach volleyball field,
indoor pool,
big screen,
pool for group dancing and
lots of music.
Water Parks in Sicily – Map
Here is a map with all the locations of the best water parks listed in this article.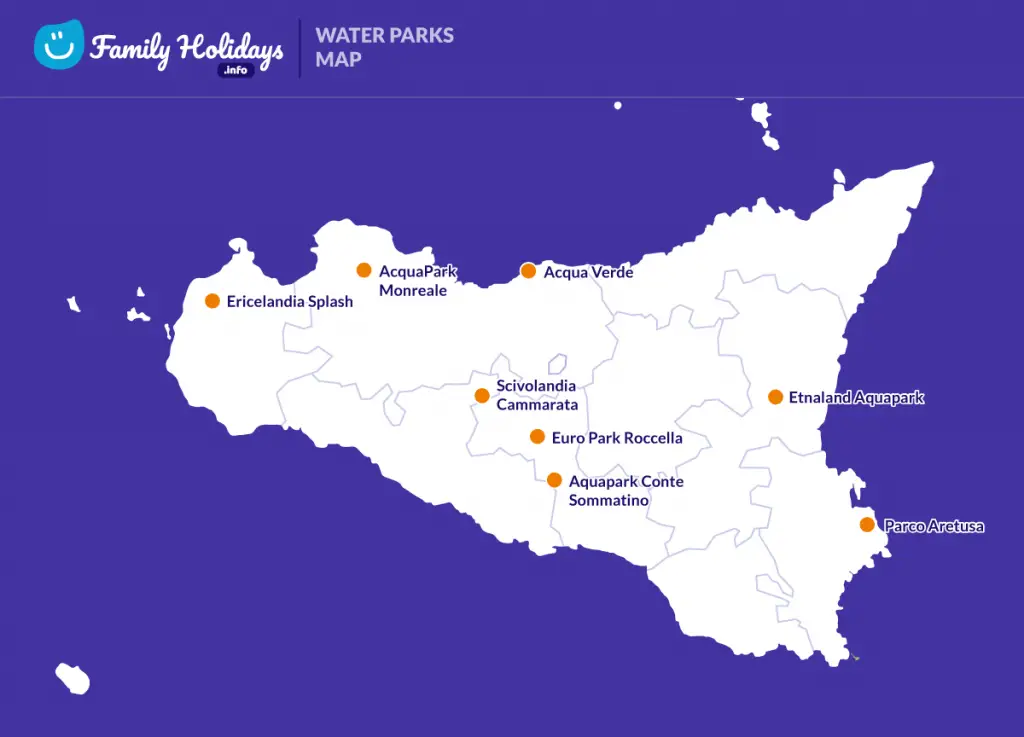 Water Parks in Sicily – Baby Areas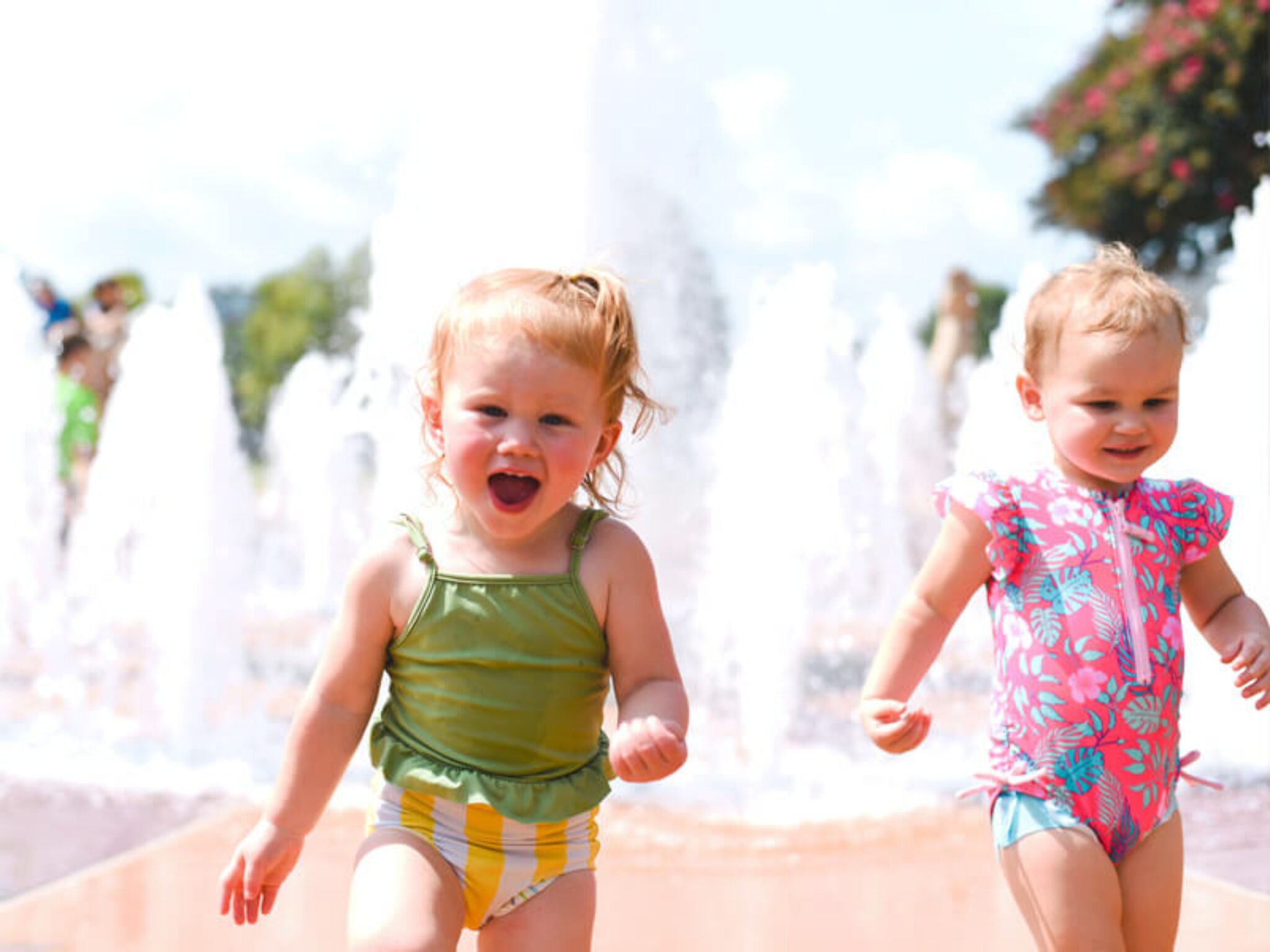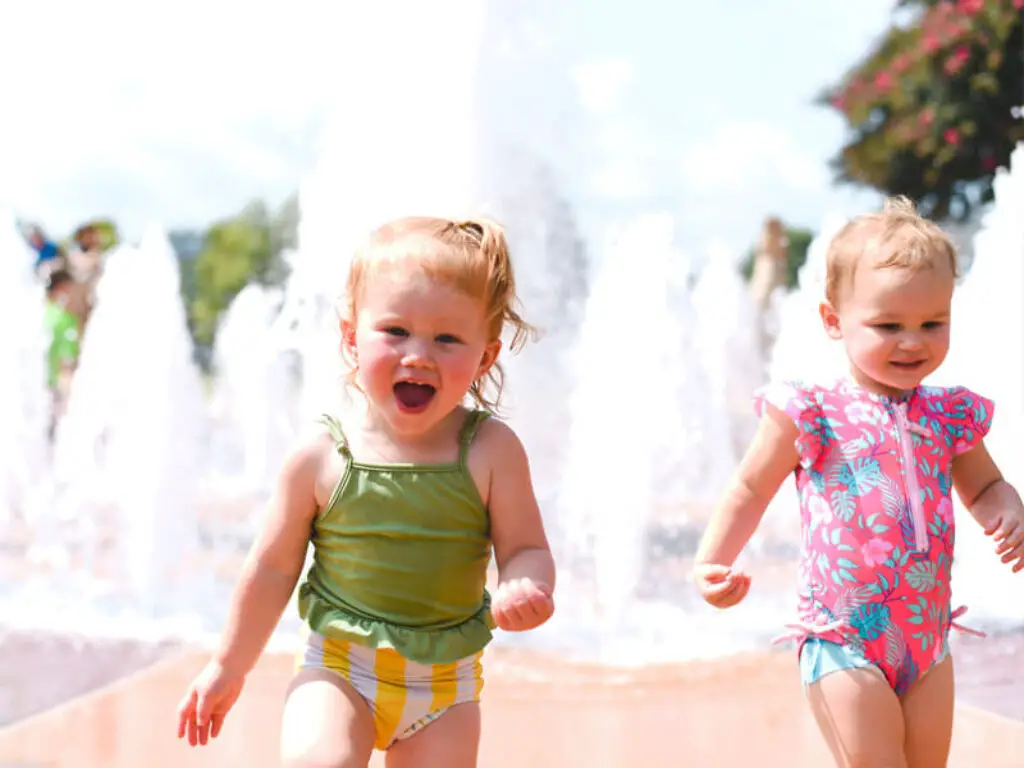 The water parks have what are called baby areas where toddlers and young kids have access to one or more shallow pools with slides. Additionally they usually have some other specially designed areas. Like for example pirate ships and/or mushrooms with water falls where they can play.
Usually the baby areas are for kids roughly under the age of 5 years of age. However when they are over 6 or over a certain height they can use the steeper slides.
Water Parks in Sicily – Prices
Price wise, you can expect to pay between €6-13 for kids and €12-18 for adults. This depends on the water park and whether it is low or high summer season. August time is considered high season when many people are on holiday and visit the water parks.
Ideally you should consider going to one of these water parks for at least a day. However they have discounted rates if you only visit for half a day. Also please check their opening hours as they may open later than 9am.
Water Parks in Sicily – Other Facilities
The water parks in Sicily are great places to visit and keep you occupied. They are made to entertain guests for the day, so they have facilities to cater to everything you need while you are there.
All of them have at least one restaurant, bar, kiosk or self-service area where you can pick up a nice lunch and dinner. Some of the larger water parks have many different areas where you can dine.
You can usually rent sun lounges and an umbrella to stay in the shade when you want to relax. Moreover they either have lockers or safety deposit boxes to keep your personal items stored safely while you are at the water park.
The Italians love to party! In fact usually they have some sort of pool dance classes or something to liven up the vibe at the water park. You can join in on the fun if you so choose to or head off and do other things that better suit your mood.
Most parks shut down for a while early afternoon for around 1 to 2 hours. It's similar in other mediterranean countries. For example in Malta some shops close at 1pm for siesta time and open again at 4pm. It does not mean you have to leave the park. However you might not be able to use the slides and the water for the fountains will turn off.
Related Articles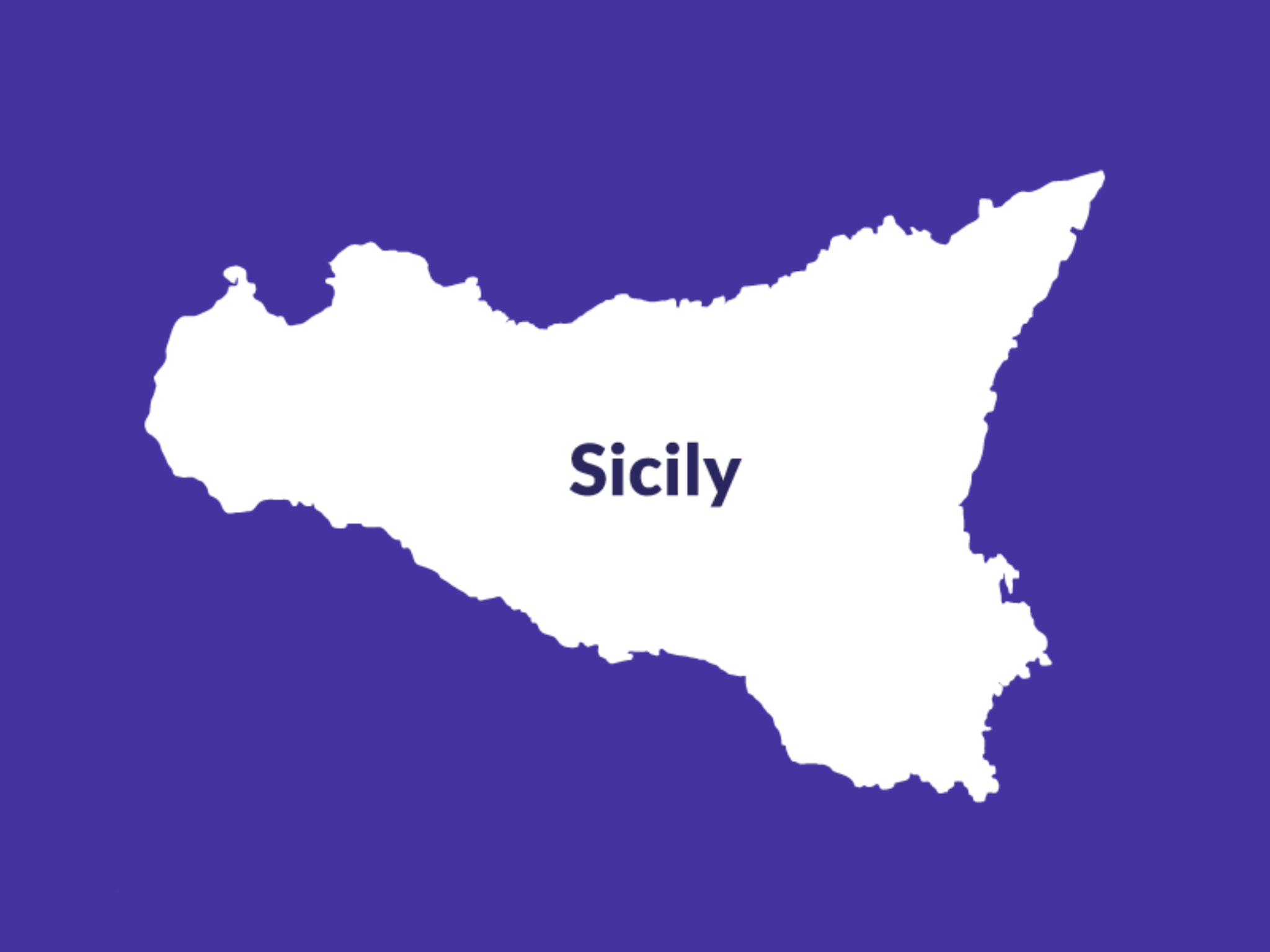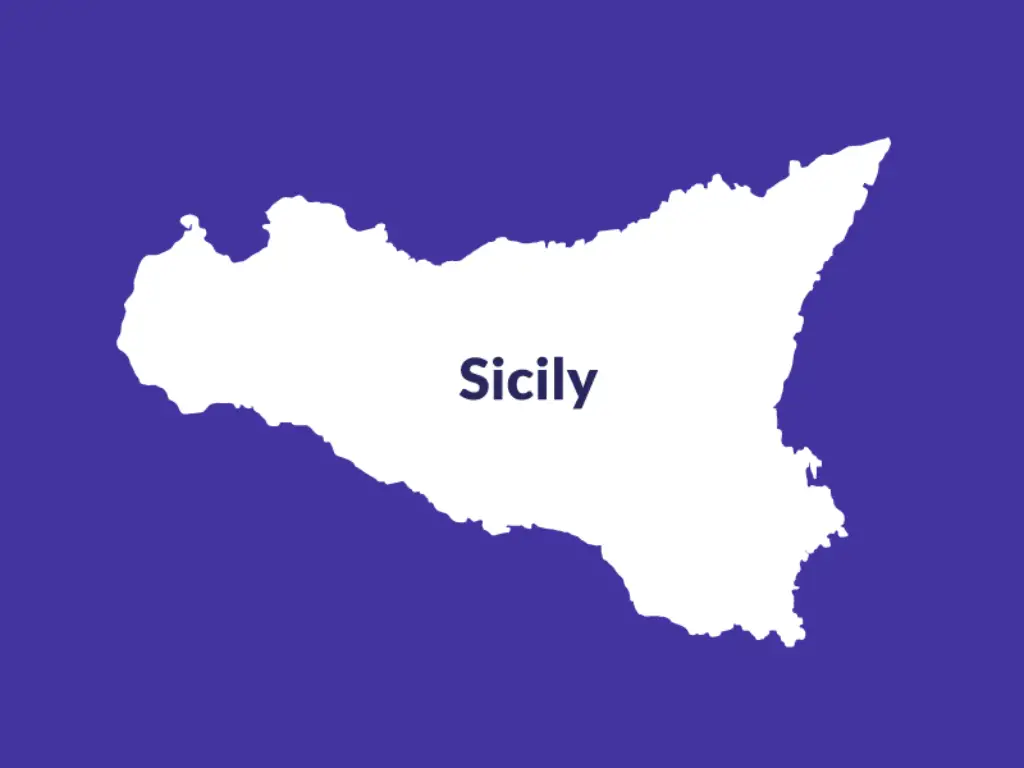 Holiday in Sicily: Highlights, Activities, Itineraries and Guides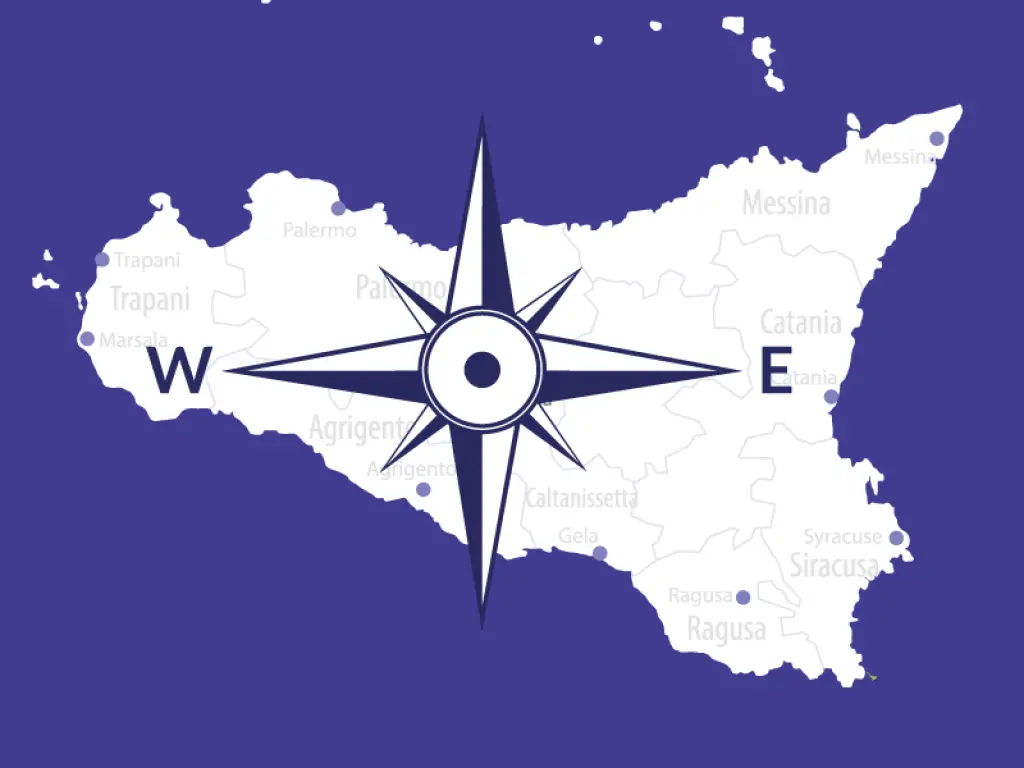 East vs West: Which Part of Sicily is Better?