What to Expect From Etnaland Park + Maps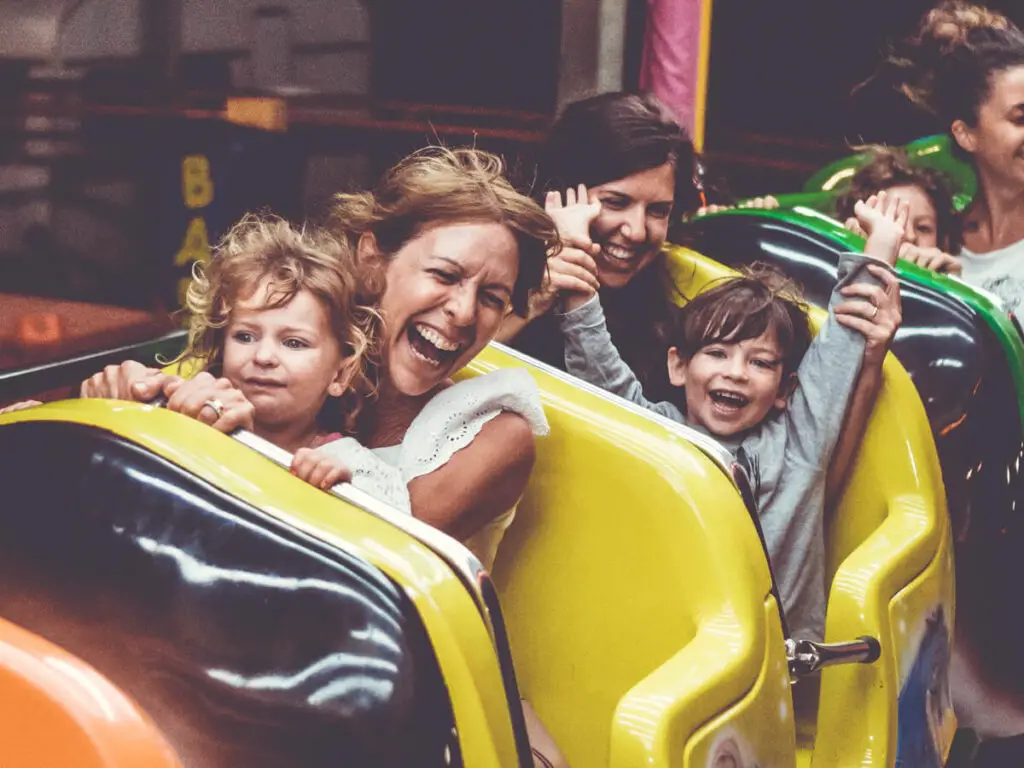 Etnaland Park is actually 3 parks in 1 large area. It has a theme park consisting of 34 rides, a water park with 31 different attractions and a dinosaur park. It is the largest Amusement park in the whole of Southern Italy. The theme park is so large you may not have enough time in the day to get around to experience all the rides.
If you are not far off, it is actually well worth travelling to Sicily for this park alone. Additionally Sicily has a great many other things to offer, beautiful landscapes, delicious cuisine, history and many activities. Including some other great activities for kids in Sicily.
Etnaland park is not open during winter months. So please check their calendar before you go there.
Theme Park Attractions
As you can see from the maps there is a lot to do, most especially in the theme park. Kids need to be at least 90cms to enjoy some rides. However if you have kids I would recommend they are at least 140 cms in height before you go. As a result they can enjoy most of the rides bar 2, the Vortigo and the drifting karts. They would need to be very slightly taller to enjoy these 2 rides.
The park has different sections with different rides. Here is a small selection of them:
Dream
This section has a whole bunch of tame and gentle rides that are perfect for little kids. There is a lovely choo choo train, carousel and some other rides they will definitely enjoy.
Spin
The spinning section has a mix of rides, some of which are mellow and great for young kids like the Tazze Matte (Crazy Cups). On the other hand there are others perfect for thrill seekers like the Vortigo.
Fly
This section is all about fast rides and there are 7 of them. There are quite a few for the little ones, like the sweet Billow Balloon and the Mini Tornado with old school airplanes. However a couple are for those over 140cms in height like the storm roller coaster which will take you up to dizzying heights.
Exploration
From a spooky School to the Crocodile Rapids most of the rides and experiences here are perfect for everyone including the littles ones. Also you should be prepared to get wet when you shoot down the Dragon River!
Challenge
In this section there are 4 rides, 3 of which are great for kids bar the Drifting Karts. Instead of just sitting passively enjoying the ride, these karts or rides you will need to steer. Hence it makes for a fun challenge. One in particular called the Kaos (Chaos) is a splash battle! You get a water cannon and need to splash you opponents.
Etnaland Acquapark Attractions
3 of the water based attractions and the laser show in the Etnaland theme park are also available to guests in the water park. So that includes the Dragon River, Jungle Splash and Crocodile Rapids. These are definitely good rides and should be on your to do list.
Moreover to these rides you have the standard water park stuff, with tons of slides, lagoons, wave pool and lazy river. The Etnaland Acqupark is by far the largest water park in Sicily as is detailed here in the 8 best water parks in Sicily. There is also an area for the little ones called Miniland where there are shallower pools and slides.
In Miniland it is obligatory for kids to wear swimming nappies. If you do not happen to bring any with you, you can buy nappies from the bazaar at the entrance. Here they sell a whole range of things, including goggles, water shoes, swim wear, towels, sunscreen and anything you will need for the day.
I definitely recommend you get there early so you are able to enjoy the whole day at the water park. Like this you can get to sample the rides and have some time to relax by the pool. When hunger strikes you can grab a bite for lunch at one of the restaurants, bars or kiosks.
Here is a small selection of the rides at Etnaland Aquapark:
Dinosaur Park
When you purchase a ticket for either the theme park from 10:00 to 17:00 or a water park ticket between 14:00 – 17:00 you get to enter the Dinosaur park for free. When you follow the path in the dinosaur park you will see life size replicas of 25 different dinosaurs.
The dinosaurs at the park are from different prehistoric periods from many millions of years ago. There is of course the infamous T-Rex and the gigantic Brontosaurus to name a couple. Additionally you will also see a woolly mammoth and Neanderthals.
Park Hotel
If you want to be close to the parks for convenience then you should consider staying at the park hotel. Alternatively there are also many other hotels in the area that are within half an hours drive from the park.
There are many, but they do tend to get booked up especially during peak summer season. Hence if you are want to be close to park it is best to book in advance.
Related Articles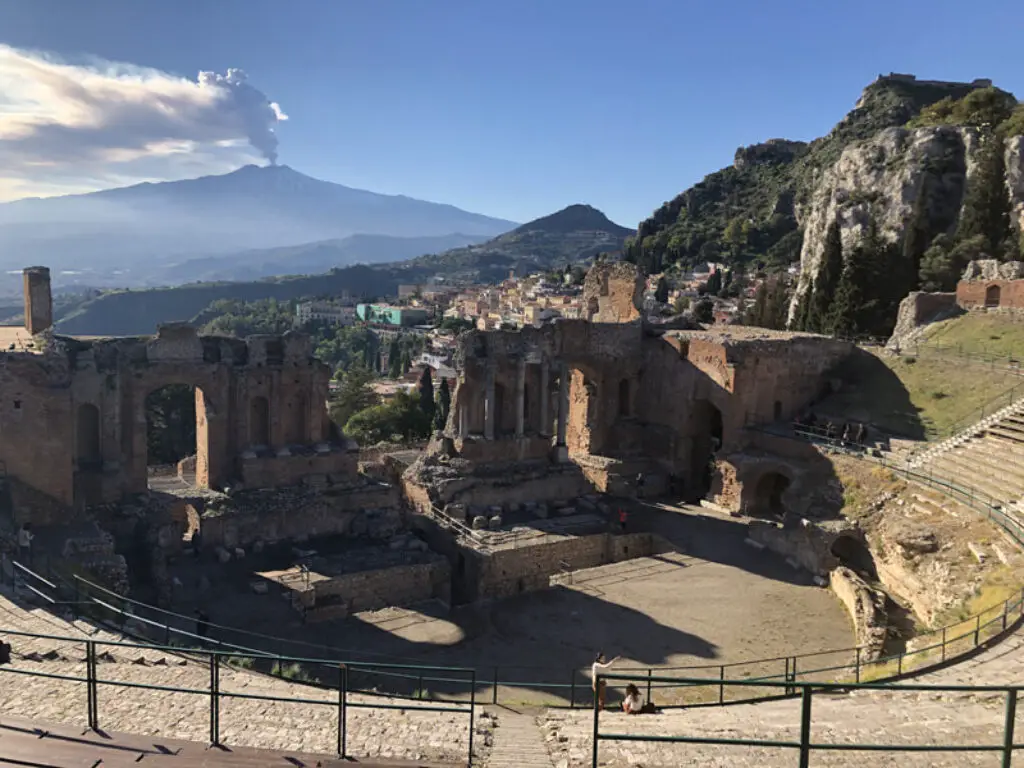 10 Days in Sicily: Exploring the Highlights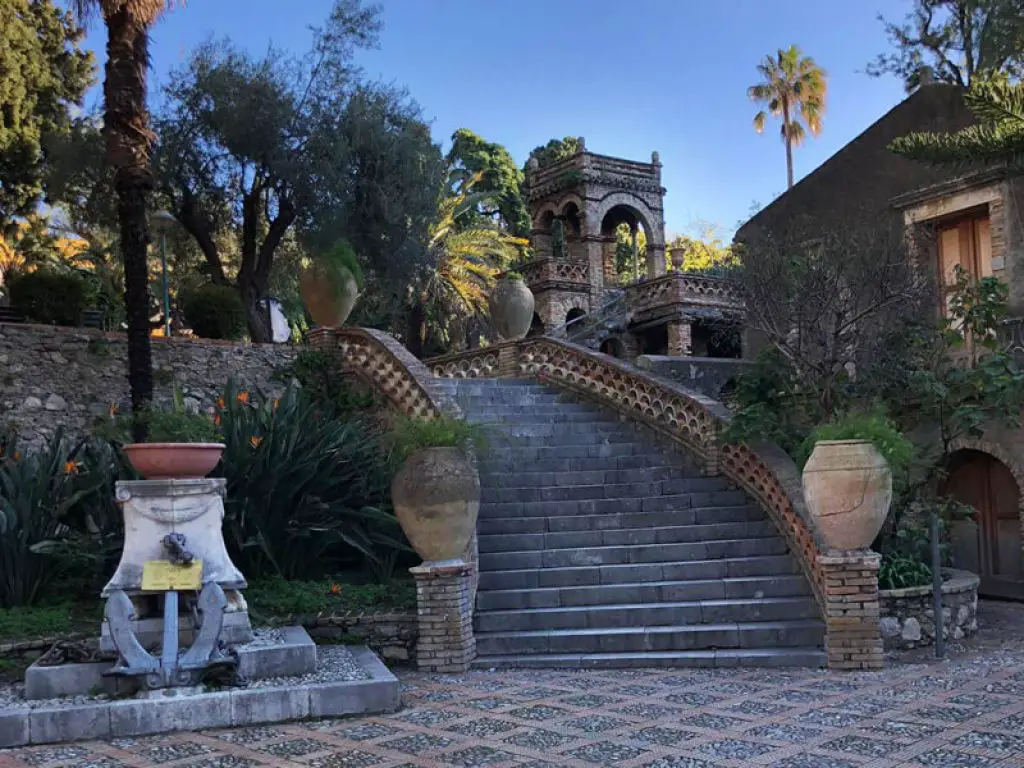 Best Way to get around Sicily by Public Transport, Taxi, and Car