10 Days in Sicily: Exploring the Highlights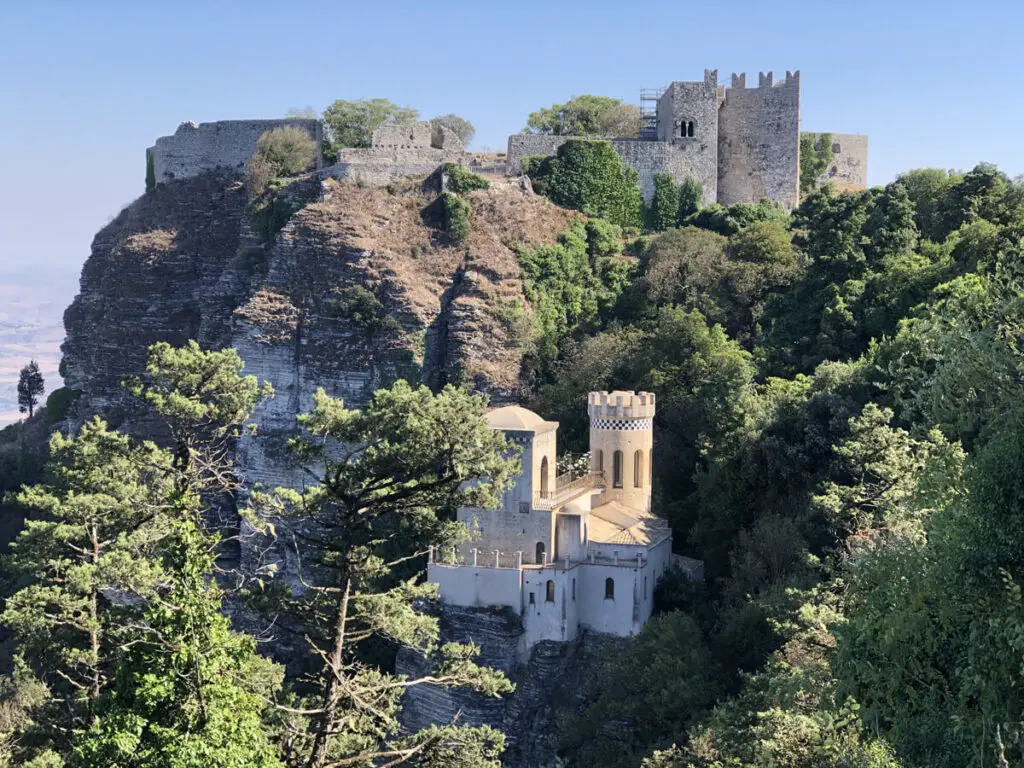 Sicily has a lot of fantastic scenery and history, plus it's the largest island in the Mediterranean. You could go for a weekend break, or a 4 day trip, but there is quite a lot to see and do all over the island. So how long do you need to experience most of what Sicily has to offer?
10 days in Sicily is enough to explore the major highlights and attractions, from beautiful landscapes, charming towns, and rich historical sites. However, if you want to include additional activities like beach visits, water parks, or theme parks, you would need to allocate more time to your holiday in order to fully enjoy those experiences.
Here is a 10 day itinerary that includes all the best places to visit in Sicily. At the end I will include some additional guides you may require for transport, kids activities and more. 
Day 1: Palermo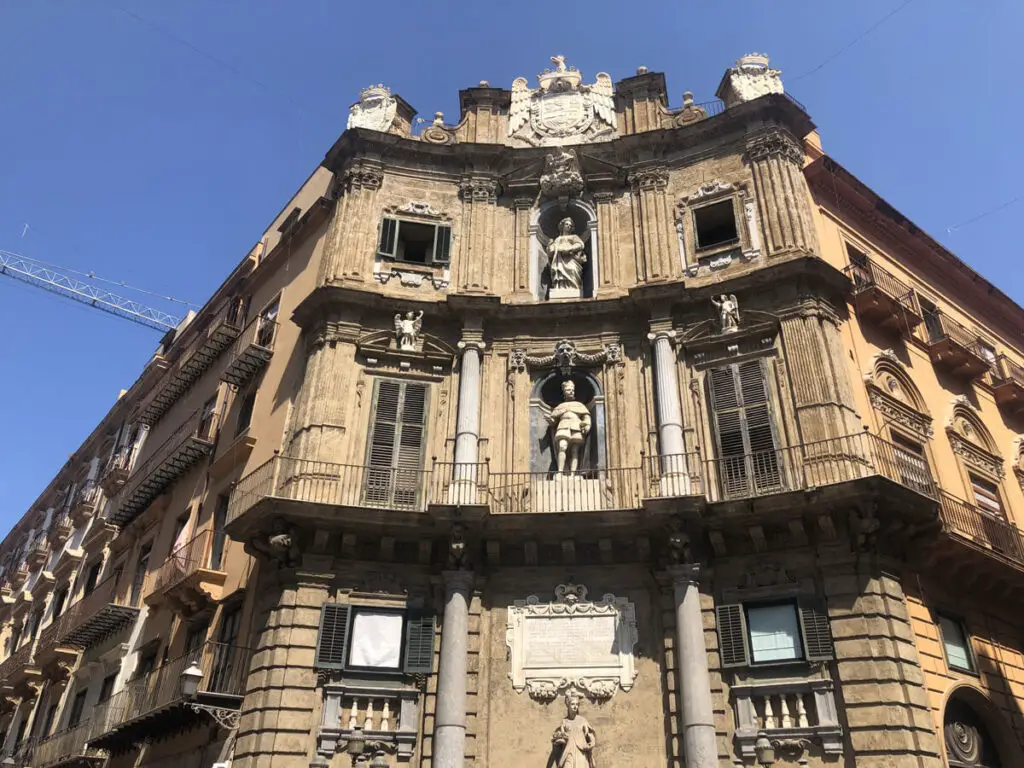 Palermo is Sicily's capital city with several must-visit attractions. You should prioritise visiting the Norman Palace, a 9th century historic royal residence. It's got beautiful architectural features and houses the Palatine Chapel with stunning Byzantine mosaics.
There are also other places of interest around the city. Firstly there is the Cathedral of Palermo, a grand church known for its mix of architectural styles, including Norman, Gothic, and Baroque. You can admire its intricate details and visit the royal tombs inside.
Next is the 17th century Baroque Quattro Canti and the Piazza Pretoria with its beautiful Renaissance fountain.
To understand the historical significance of the highlights you may want to join this well rated 3 hour walking tour of Palermo.  
Other highlights in Palermo are the markets, Capuchin Catacombs and Mondello Beach. Mondello is one of the most beautiful beaches in Sicily.
Day 2: Monreale and Cefalù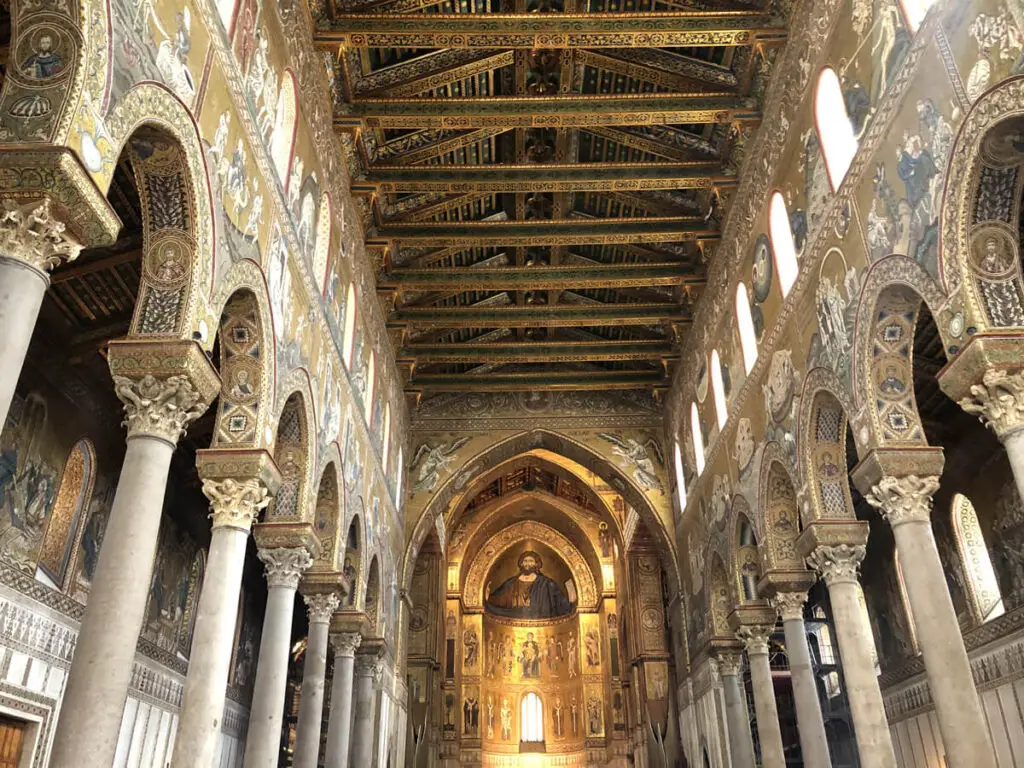 Monreale is a lovely area just outside of Palermo with some picturesque views. However there is nothing much there of historical significance, other than cathedral which is one of the top highlights of Sicily.
It's a UNESCO World Heritage Site that dates back to the 12th century. The cathedral has a harmonious and fascinating blend of Norman, Arab, and Byzantine influences. Its interior is adorned with incredible golden mosaics depicting biblical scenes and figures.
After visiting the cathedral you should head to Cefalù. It's a charming coastal town known for its sandy beaches and the imposing Cathedral which is another UNESCO World Heritage Site.
In Cefalù you will find some charming narrow streets in the historic centre. They are lined with medieval buildings, quaint shops, and traditional restaurants. Plus you will find the 16th century wash basins used back in the day by local women to wash clothes.
If you do not want to explore these areas alone, you can take a tour. This tour of the Norman Cathedral and Cefalù departs from Palermo and will provide a wealth of historical information.
Day 3: San Vito lo Capo and the Zingaro Reserve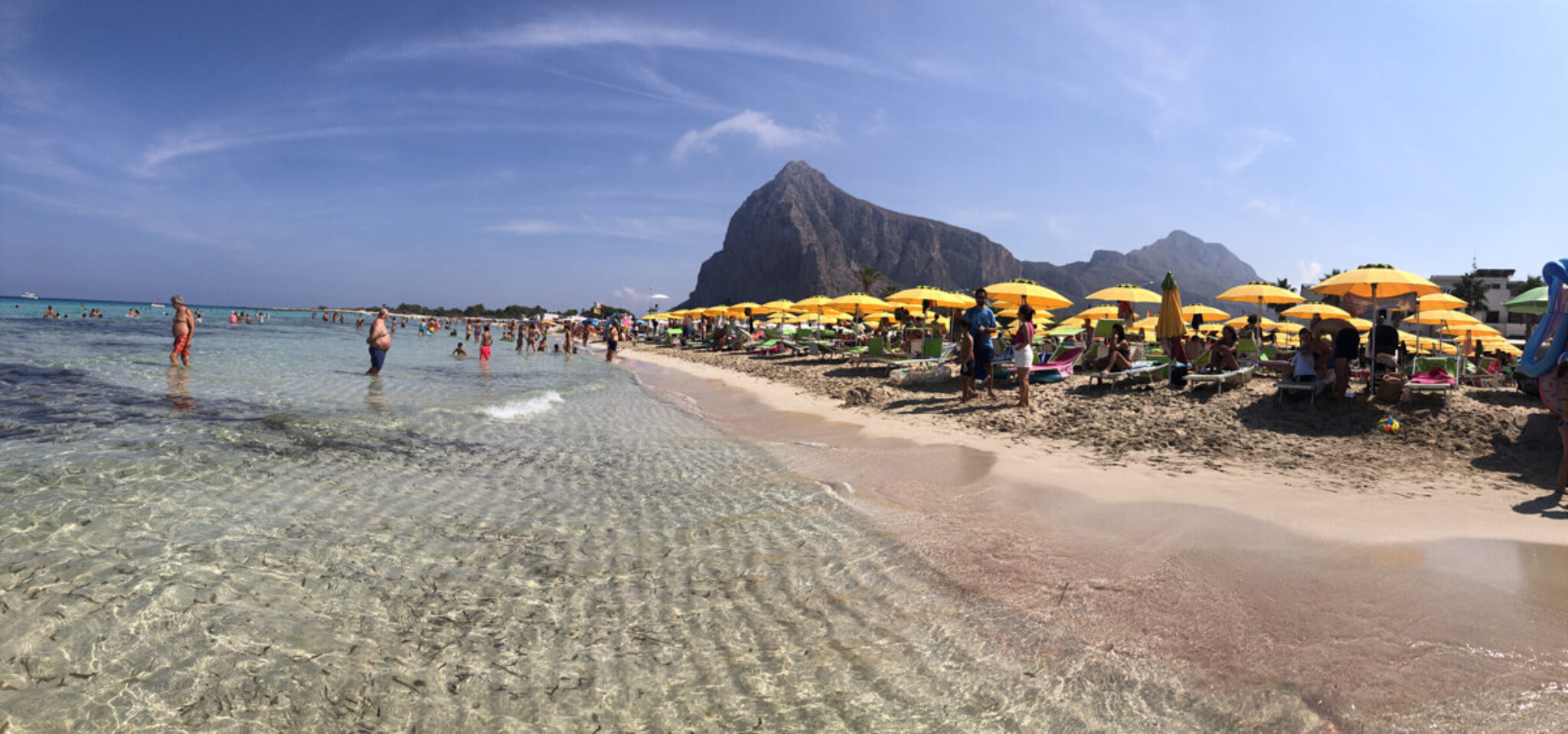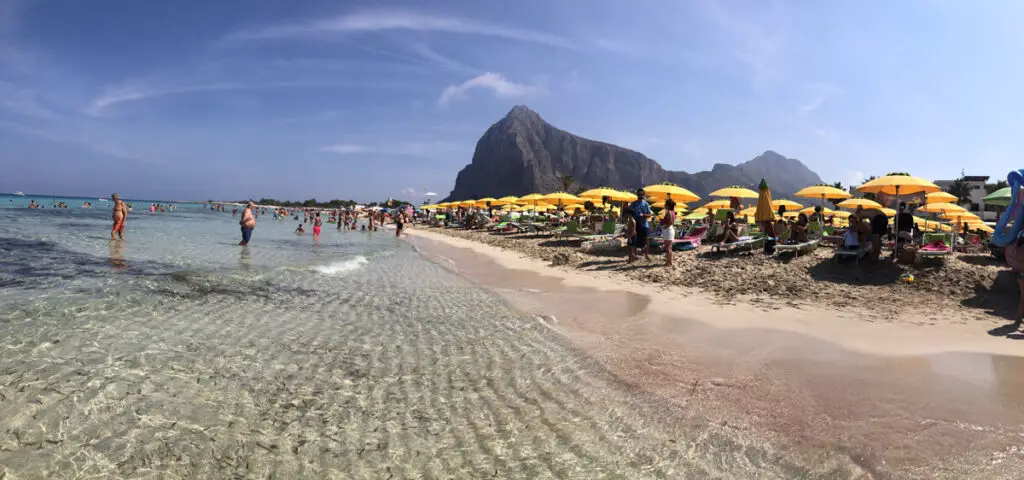 Since San Vito lo Capo Beach is so beautiful I would suggest you spend a day here and swim. However if you do not want to swim, you could spend the day exploring and check out that coastal area. There are several beaches there that are absolutely stunning and listed as the best beaches in Sicily.
Not far off San Vito lo Capo is the Zingaro Nature Reserve which is perfect for nature lovers. It's a protected area that spans approximately 7km with several well-marked hiking trails. The reserve is renowned for its rugged coastline, crystal-clear turquoise waters, and diverse range of flora and fauna.
There is a tour that includes San Vito lo Capo beach and the Zingaro Reserve. It will help you explore the highlights of the area more easily as part of the tour is by boat.
Day 4: Segesta, Erice, and Salt Pans in Trapani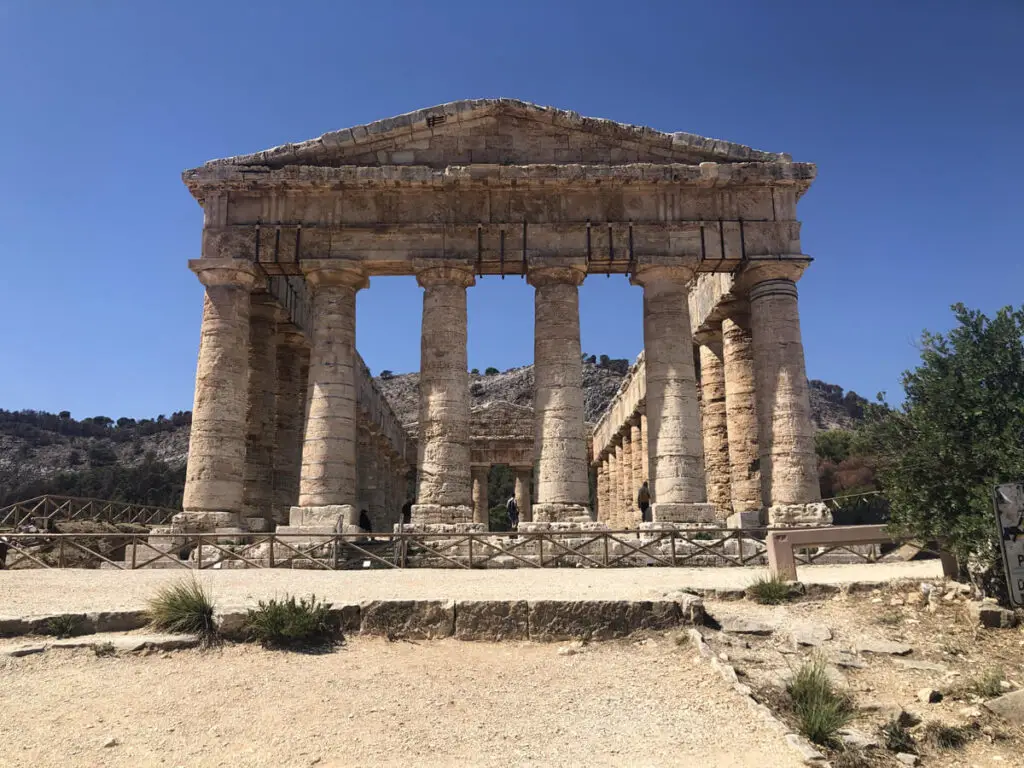 The west coast of Sicily doesn't have much going on. So it makes sense to explore several places of interest together in one day.
First you can start off with Segesta, where you'll marvel at the ancient Greek temple and theatre. You can enjoy the grandeur of this well-preserved ancient city and the view of the surrounding area.
After that, you can venture to the enchanting hilltop town of Erice. It has beautiful narrow medieval streets, charming architecture and gorgeous panoramic views. Visit the awe-inspiring Venus Castle, a medieval fortress with a fascinating history.
Lastly you should visit the Salt Pans of Trapani. Witness the mesmerising sight of the salt flats, where salt has been harvested for centuries. Learn about the traditional salt production methods and the importance of this industry in the region's history and economy.
Here is a full day tour to visit Segesta, Erice and the Salt Pans. Your knowledgeable guide will share fascinating stories and insights to enrich your experience.
Day 5: Agrigento Valley of the Temples
Agrigento is home to the impressive Valley of the Temples a well-preserved archaeological site. It dates back to the 5th century BCE and showcases the grandeur of the ancient Greek civilization. The temples are a UNESCO World Heritage Site and one of the most significant archaeological attractions in the Mediterranean region.
The most iconic temple in the valley is the Temple of Concordia. It is known for its impressive Doric columns. Other notable temples include the Temple of Juno, Temple of Heracles, and Temple of Zeus. Each one has its own unique architectural features and historical significance.
To explore the temples you could opt for a basic entry ticket which is budget friendly. However, you will not get a full appreciation of the temples with this ticket. So you may prefer a guided tour of the temples to give you more context. Otherwise you might prefer a tour of the temples, the Turkish steps including brunch that departs from Catania.
Day 6: Catania
Catania is a vibrant city that is known for its Baroque architecture. It has several places to explore most especially in the historic town centre.
You can first start off with Piazza del Duomo at the heart of the city. This bustling square is home to the iconic Catania Cathedral, dedicated to Saint Agatha. You can admire its impressive Baroque architecture and go inside to see the cathedral's interior. It contains some beautiful artwork and ornate decorations.
Next you can explore Catania's ancient past at the Roman Theatre. Although it dates back to the 2nd century BCE it is surprisingly a well-preserved archaeological site
The Benedictine Monastery is another great place to visit. It is a historic complex that houses the prestigious Catania University. You can admire the monastery's beautiful architecture, including its ornate facade and grand courtyard.
Another historical significant building is Ursino Castle, a 13th-century fortress. It has intriguing past, plus you can admire the panoramic views of Catania and Mount Etna from the castle's towers.
Other places of interest in Catania you may want to check out are the Catania Fish Market and Bellini Garden. 
Here is an inexpensive historical highlights walking tour for to give you some historical context of the main sites in Catania.
Day 7: Mount Etna
Mount Etna is huge, and a UNESCO World Heritage site. And, even though it is still an active volcano many people flock to visit the area every day.
It is an extraordinary experience that provides a glimpse into the creative and destructive nature of a volcano up close. Plus you can expect to see some extraordinary panoramic views from up top and all around it.
There are many ways you can experience Mount Etna. You can explore it alone, but you need to do so with the utmost caution. Before you attempt it you should spend some time to research Etna and check its volcanic activity.
Personally, this is a little risky for me and not something I would attempt on my own. For beginners unfamiliar with the landscape I would suggest you visit Etna on a tour just in case. Here are all the tours to visit Etna, but these ones seem like the best ones that may tickle your fancy:
Day 8: Taormina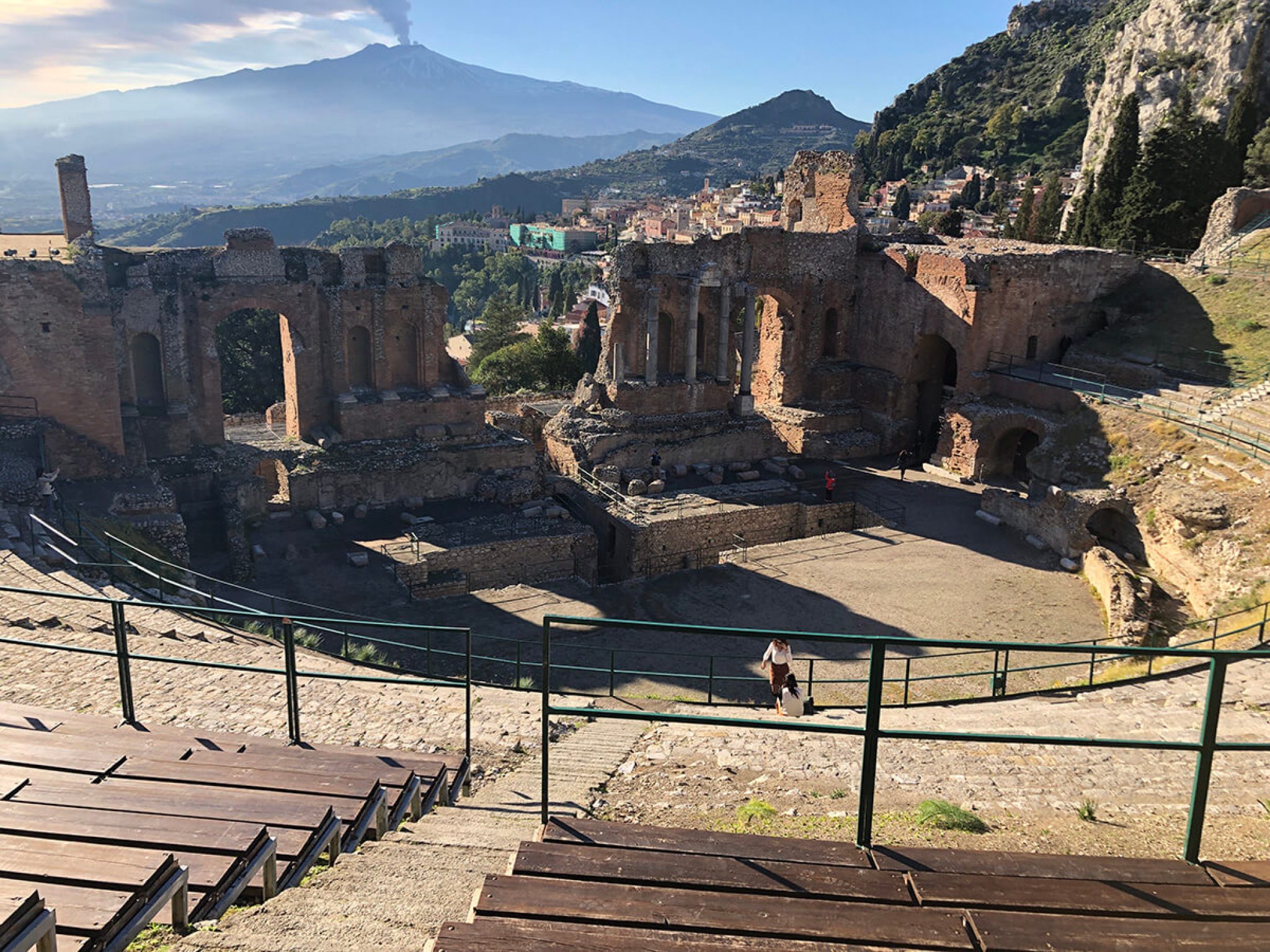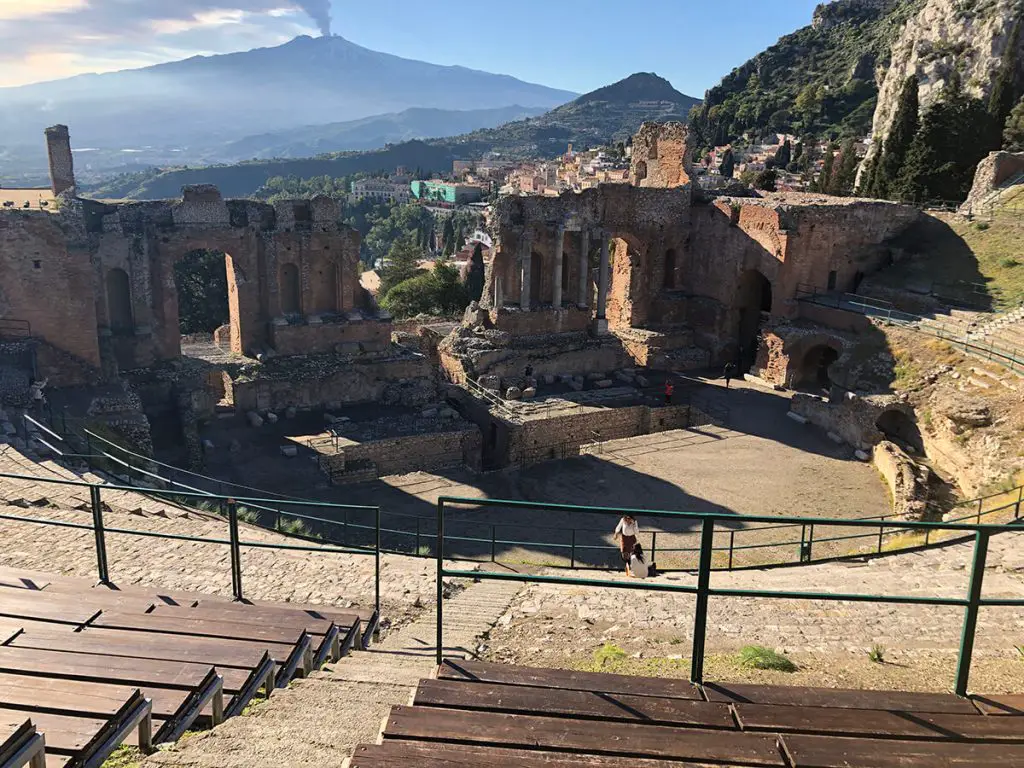 Taormina is the most beautiful town in all of Sicily. It is perched on a hilltop and offers some a some breath-taking scenery. Not surprisingly, it is the place where you can have the most luxurious stay in Sicily.
There are a few things you can look forward to exploring in Taormina. You could even consider spending a night here to enjoy the place for longer. In fact here is a 2 day itinerary for Taormina to that showcases the best it has to offer.
Taormina is mostly renowned for its ancient Greek Theatre which is a must visit. You can get a basic entry ticket to visit the Greek Theatre. Not only is the theatre itself historically significant, but the view from the top is spectacular. One of the best views I've seen in all my life, except for the view on top the Palatine Hill in Rome.
There is also Taormina's main street, Corso Umberto. It is a vibrant pedestrian area lined with shops, cafes, and restaurants. Villa Comunale are beautiful lush gardens you can explore with a view of the coastline from its terrace. Also you have Isola Bella which is one of Sicily's most beautiful beaches.
There is also a fascinating Godfather and Mafia tour that departs from Taormina. It will take you to the filming locations of the movie and go through fascinating real-life Mafia stories. 
Day 9: Noto, Modica and Ragusa
Noto, Modica, and Ragusa are in the south eastern part of Sicily. They are charming towns known for their Baroque architecture.
Noto has picturesque streets lined with magnificent palaces, churches, and ornate facades. The town's main attractions include the Noto Cathedral, Palazzo Ducezio, and the Church of San Domenico.
In Modica you can admire the architecture, but also enjoy local specialties. Modica is famous for its unique chocolate-making tradition, so you can look forward to indulge in its delicious chocolate treats.
Ragusa is divided into Ragusa Ibla (the old town) and Ragusa Superiore (the modern town). It is characterized by its steep streets, stunning palaces, and beautiful churches.
You could very well explore these areas on your own. Alternatively opt for a tour from Catania to visit all 3 of these towns which might be easier. 
Day 10: Syracusa and Ortigia
Syracusa is a historic city with a fascinating history dating back to ancient times. It was once a powerful Greek city-state and is in fact well-known for its ancient Greek ruins.
The Archaeological Park of Neapolis is the most popular attraction. It features iconic landmarks such as a Greek Theatre, the Ear of Dionysius (a limestone cave with impressive acoustics), and the Altar of Hieron II.
However Syracusa is home to another amphitheatre, which is Roman and next to the Archaeological Park. This theatre offers a glimpse into the city's Roman heritage.
There are also several museums in Syracusa and the fabulous island of Ortigia. It is a pretty, small island connected to the mainland by bridges. It's a charming district with narrow streets, Baroque buildings, and beautiful squares. The highlights are the Cathedral of Syracuse and the Fountain of Arethusa.
Tips on Accommodation
Some people may want to book somewhere different every night with this kind of itinerary. However if it was me, I would probably end up booking accommodation in around 3 different places.
To clarify, since I live in Malta I am able to visit Sicily fairly inexpensively and short stays are worthwhile. So I've never done this whole itinerary in one go.
First Stay in Monreale
Initially I would settle in Monreale, which is what I am doing for my upcoming trip to explore the west. Monreale is just outside Palermo and surrounded by lovely countryside. It's also not as expensive since it's in a country area. Plus it will give you easy access to Palermo for any tours you might be interested in.
The BnB Casa Rossa in Monreale is a fantastic place to stay. It is a Bed and Breakfast, but it also has apartments. It is well rated, comes with a pool, and has some stunning views of the surrounding landscape.
Second Stay in Taormina
Next I would stay in Taormina since it's safer than Catania, plus the place is gorgeous. However you could always opt to stay just outside of Catania in another area since Taormina tends to be more expensive.
However the B&B Teatro Greco is not as expensive as most. Additionally it is next to the ultimate luxury stay in all of Sicily – the Grand Hotel Timeo.
This means it shares the best views of Taormina that the Timeo does at a fraction of the cost, plus it has a great ratings. The only drawback is that it is a small B&B with not many rooms, so some advanced planning is required.
Third Stay in Syracusa
Next I would probably head to Syracusa which is just over an hour away from Catania. In this case Aretusa Vacanze B&B in Ortigia. It is more expensive than average, but it's a wonderfully refurbished 17th century building that encapsulates the atmosphere of the town. And, of course it has glowing reviews.
Additional Guides
If you need additional information for planning your 10 days in Sicily, here are some other guides you might need to consult.
Related Articles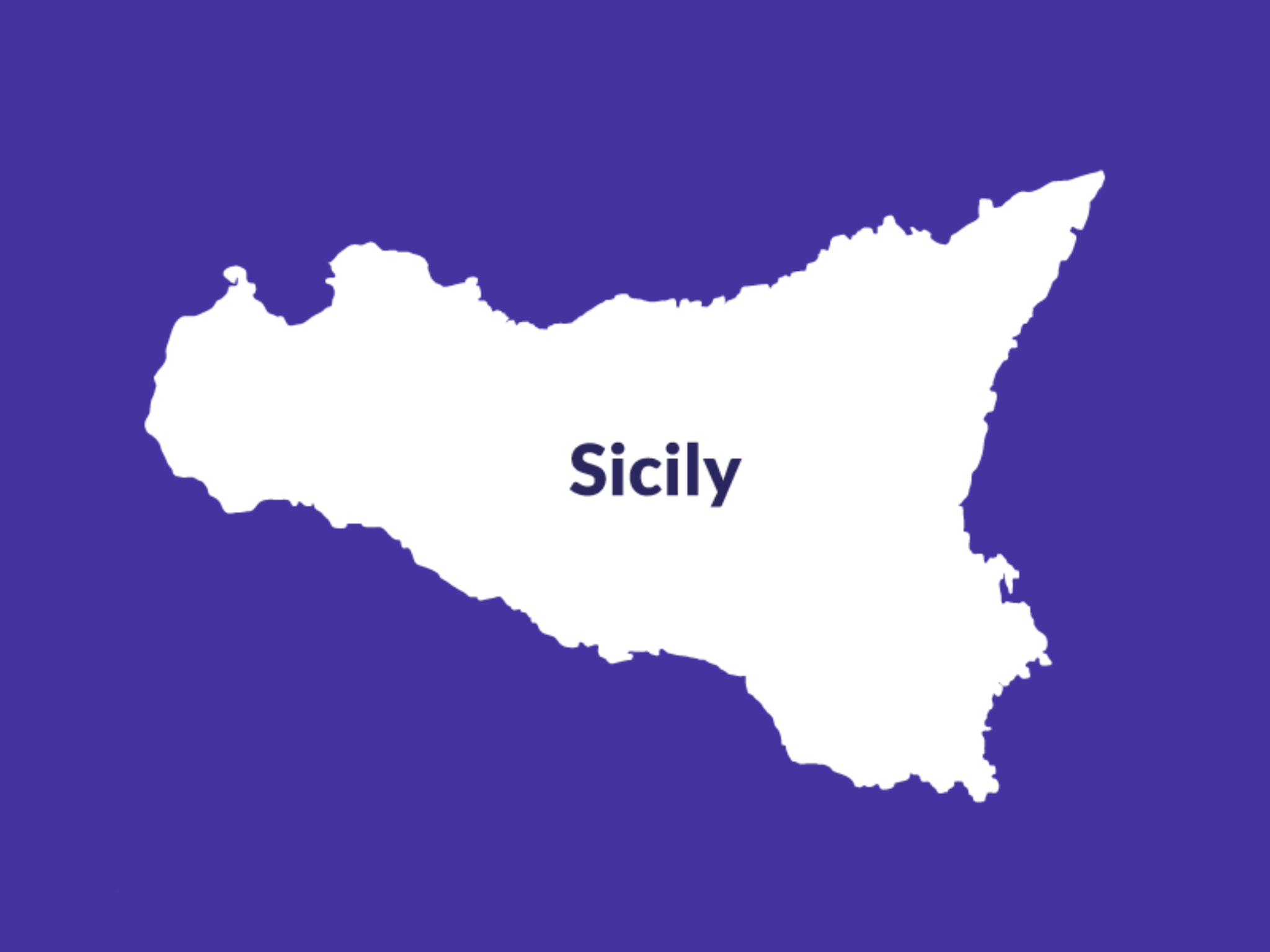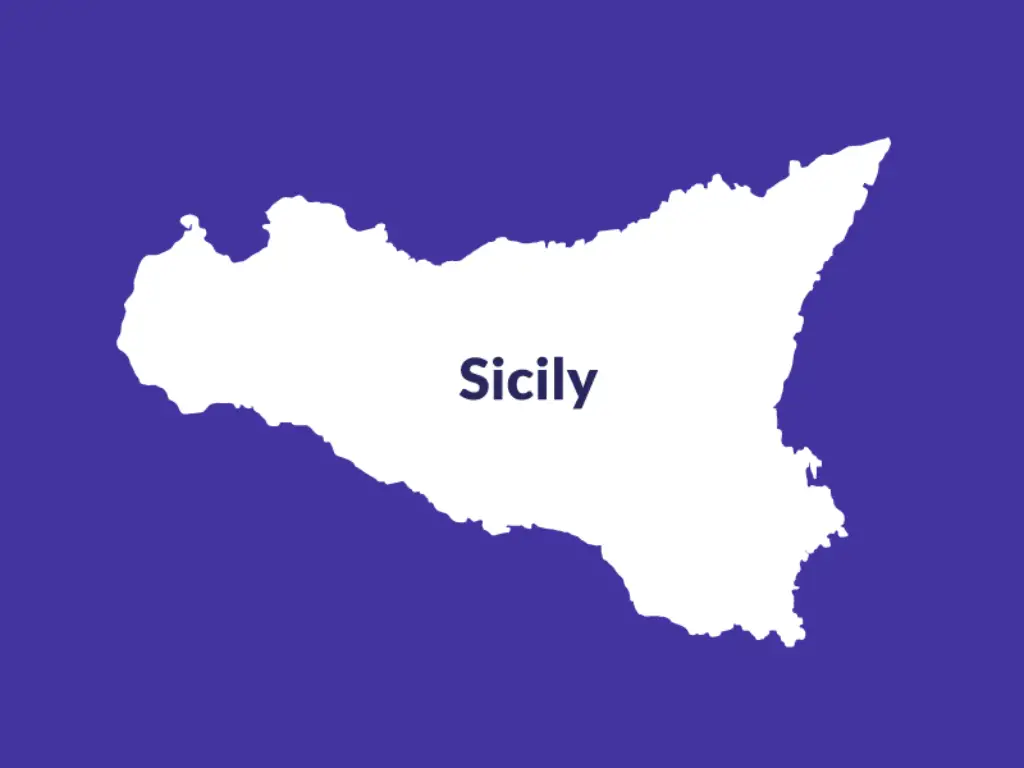 Holiday in Sicily: Highlights, Activities, Itineraries and Guides