Is Sicily Expensive? A Detailed Price Guide for Tourists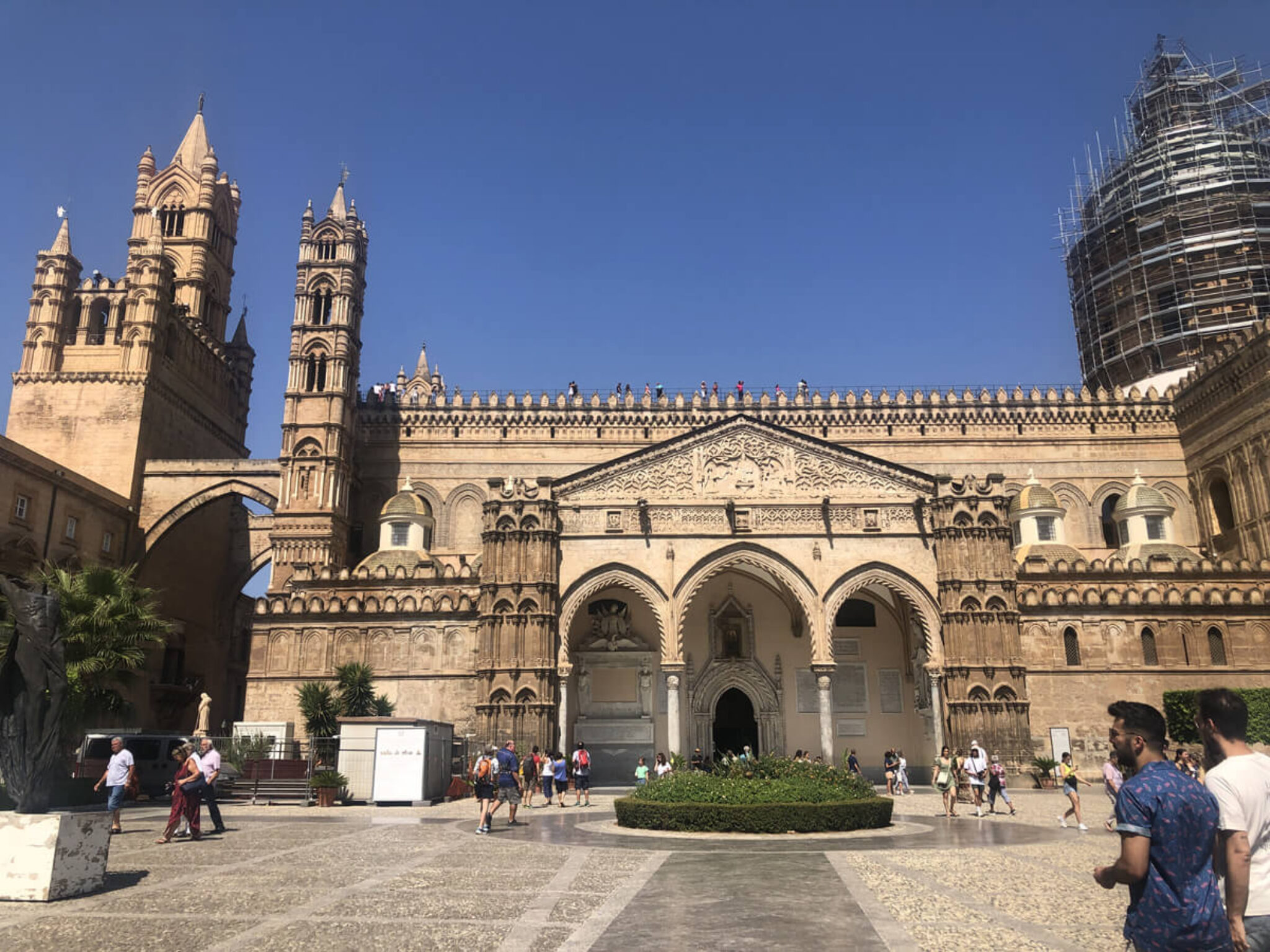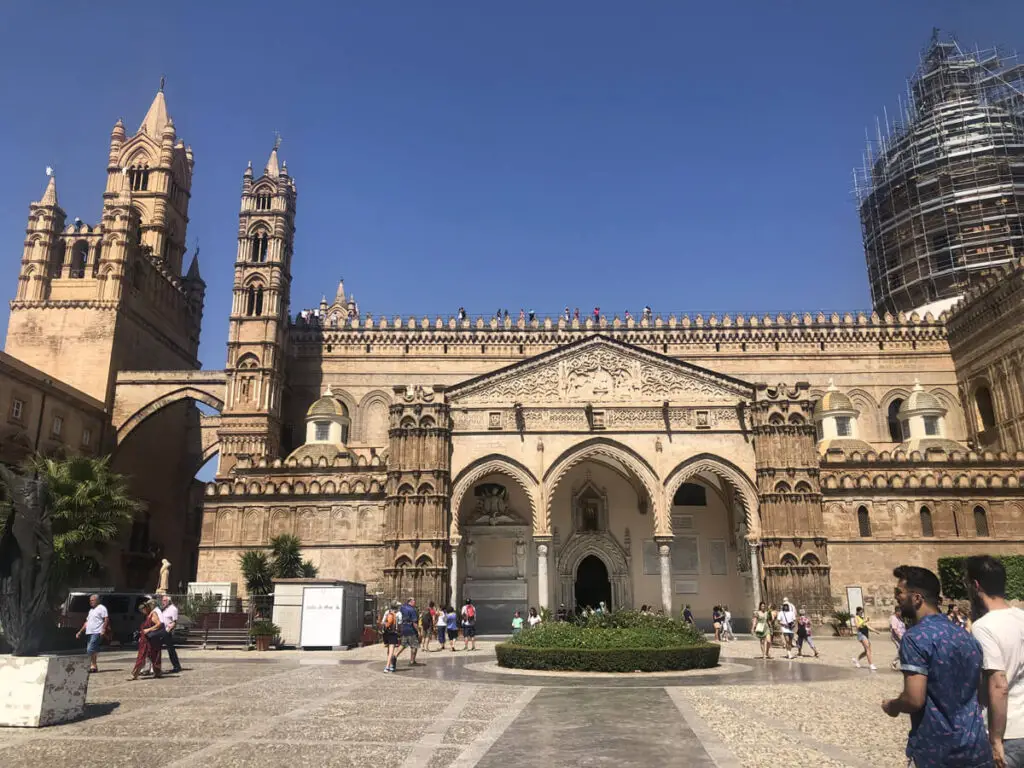 Sicily is a fantastic destination for a holiday. It has a good mix of history, beautiful scenery, amazing food and fun activities that will make your trip a memorable one. You will find many guides on Sicily on this site, but one piece of the puzzle is the cost – is Sicily expensive? To give you an overview:
As a whole Sicily is inexpensive for a holiday. Hotels are on average €109 per night whereas holiday rentals are around €128 per night. An average meal is around €14 with a drink and a coffee, but around €18 for a meat dish. Public transport is €2 for inner city travel and up to €23 to travel across the country.
However of course you can pay less on accommodation especially during the quieter shoulder months. There are also tourist traps where you can expect to pay more for accommodation and food, like in Taormina especially during high season.
Accommodation
Here is a quick price comparison for hotels and holiday rentals in certain locations including one entry for the mainland for Rome. The average cost is based on the prices of 75 of the closest hotels to a particular location or within a city.
| | | |
| --- | --- | --- |
| Location | Average Hotel Cost | Average Airbnb Cost |
| Rome near the Colosseum, Italy | €197 | €1022 |
| Taormina, Sicily | €270 | €166 |
| Catania close to the Duomo Di Catania, Sicily | €107 | €122 |
| Palermo close to the Palazzo dei Normanni, Sicily | €111 | €131 |
Based on data gathered on the 1st September 2022
There are many hotels or Airbnbs that are above and below the average price. For example hotels in Palermo range from €60 to €832. In Catania they range from €63 to €221. So you can definitely get a good deal in most cities.
Catania is one of the cheapest areas, but you should be aware of the high rate of theft there. It is all detailed in our article on is Sicily Safe, which also gives you some tips to staying safe.
Overall accommodation is pretty cheap in Sicily including other cities like Syracusa. With the exception of Taormina which also happens to provide the ultimate luxury stay in Sicily, and other upmarket areas.
To book, you might want to consider using the Booking.com website which showcases the largest selection of hotels, homes and apartments in Sicily. It even lists agritourism farm stays which are incredibly popular and you can filter them according to your requirements including finding ones with kids playgrounds, cycling, horse riding and other things.
Public Transport
Public transport is a lot cheaper than taxis and in certain cases than renting a car. However it is not always the case. Most especially when you have to travel further afield. Buses are a solution for travelling to cities, but in some cases trains are the better choice.
However the train service is not spread across the island as you would expect. So you will not find direct train routes to particular cities. As a result, travel can take more than several hours, even if you remain on the west or east side of the island.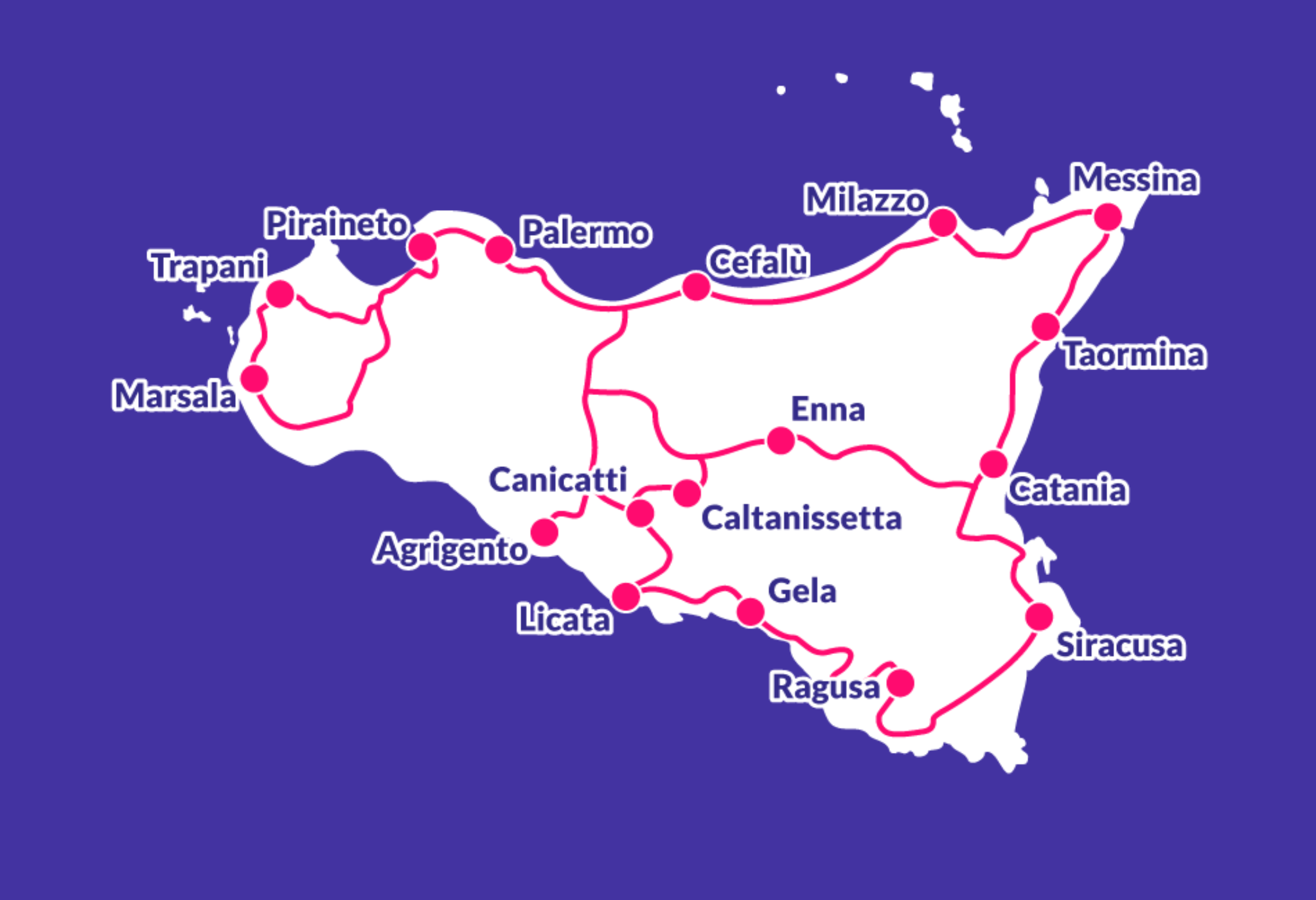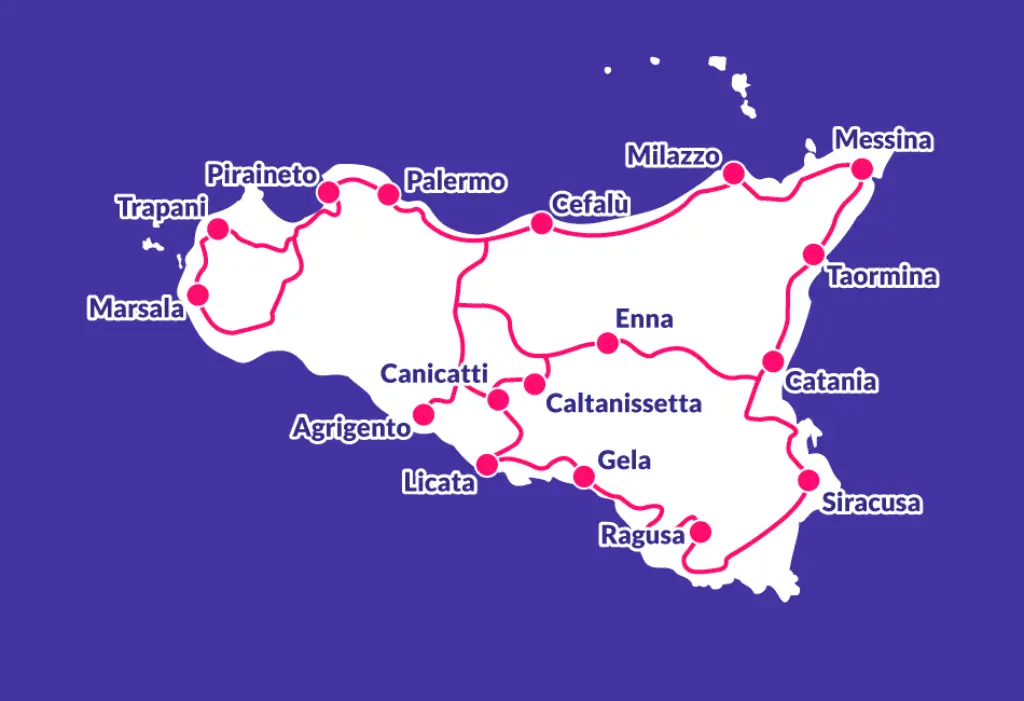 Consequently, if you have a family, it can still end up costing quite a bit. Plus it wastes a lot of time that could be better spent on activities.
In that case it is better to figure out another mode of transport. Perhaps you might want to consider renting a car for a day if it is more worthwhile. Some forward planning here always helps.
Regardless, within cities themselves and to cities close by, it is worthwhile to use public transport. However I should mention that buses and trains sometimes do not run on time, they will eventually get there, but with some slight delay.
You can book trains and intercity buses using Omio, which is better than using local sites specific to train travel. This is because it gives you both train and bus options, and most of the time bus routes are more direct, hence shorter and cost less.
Trains
On the whole trains are cost-effective. A 47 minute train ride from Catania airport to Taormina 55km away is around €7-8 for anyone over 26 years.
On the other hand a longer train journey of 3 and a half hours from Palermo to Catania is around €17. However a bus is cheaper in this case at around €14 and takes an hour less travel time.
Buses
The buses in Sicily are colour coded. Orange buses travel within a city whereas blue ones travel to and from cities.
A bus within a city costs €2, but longer journeys cost more. For example to go from Catania to Ragusa is an almost 2 hour journey and is just under €9.
As mentioned earlier Omio is great for travelling intercity for price comparisons and it also is convenient because you can conveniently book online. However, it is best to buy tickets for innercity travel directly from places called "biglietteria" or on board the bus itself.
Taxis
Taxis are more expensive than if you use public transport or rent a car. However they are an option if you prefer to use them. Uber also operates in Sicily if you prefer to use them as opposed to other taxi services.
To give you a rough idea on price, the 55kms I travelled from Catania airport to our hotel in Taormina costed €75.
Car Rental
Renting a car in Sicily can be expensive, but if you are a family it may be cheaper than public transport. What you get charged also depends on the company you use. You should shop around online to see if you can come across some good deals for car rentals.
Some well-known companies that operate world-wide are quite expensive. For example, one company is charging €536 for a basic model for a week. Additionally you also have to top up the car with fuel which you will need to factor into the overall cost.
On the other hand you can use a car hire website that lists many rental providers to get better deals. A good one I found is Discover Cars, which gave me options for basic models that are 34% cheaper.
Food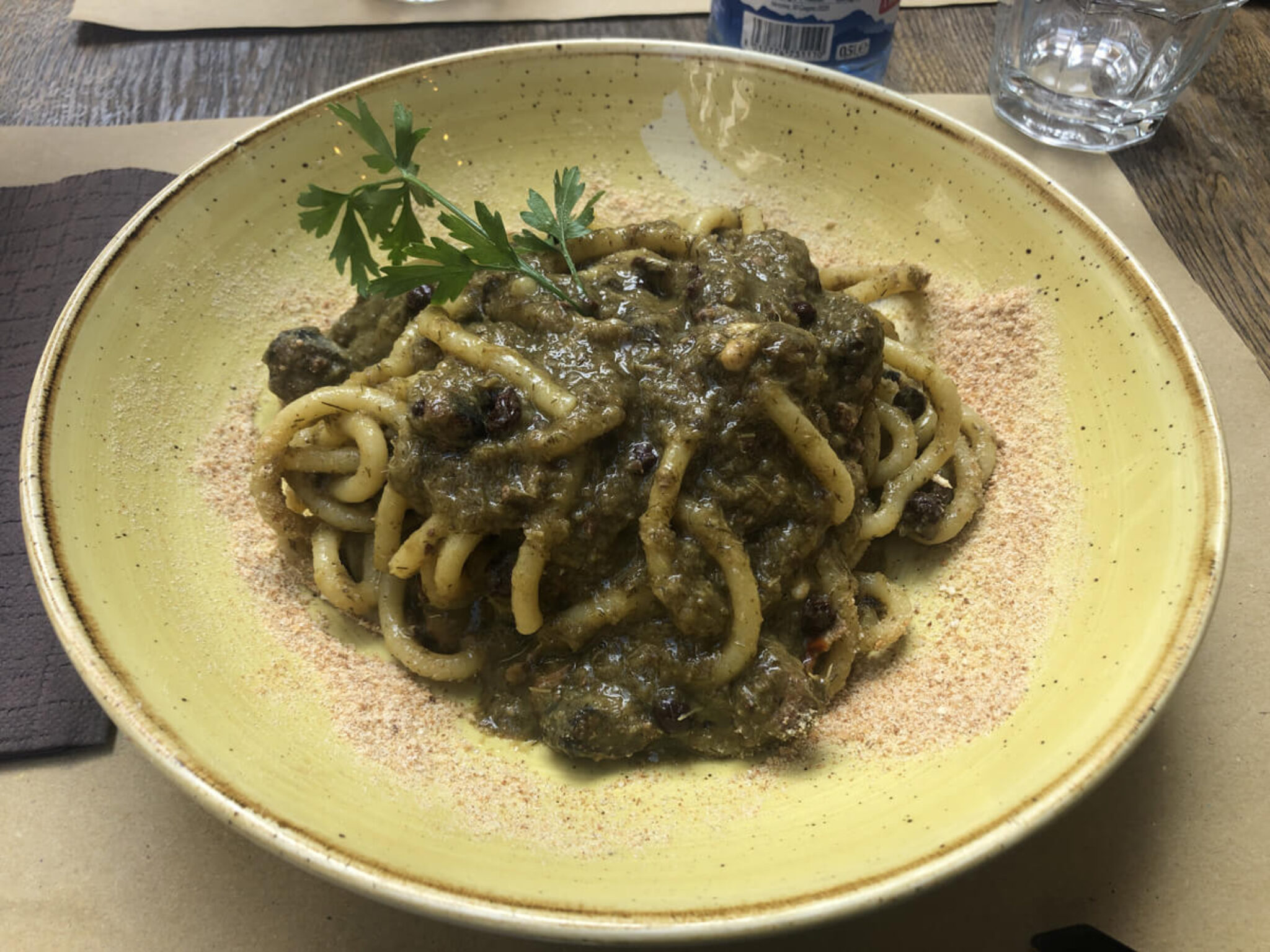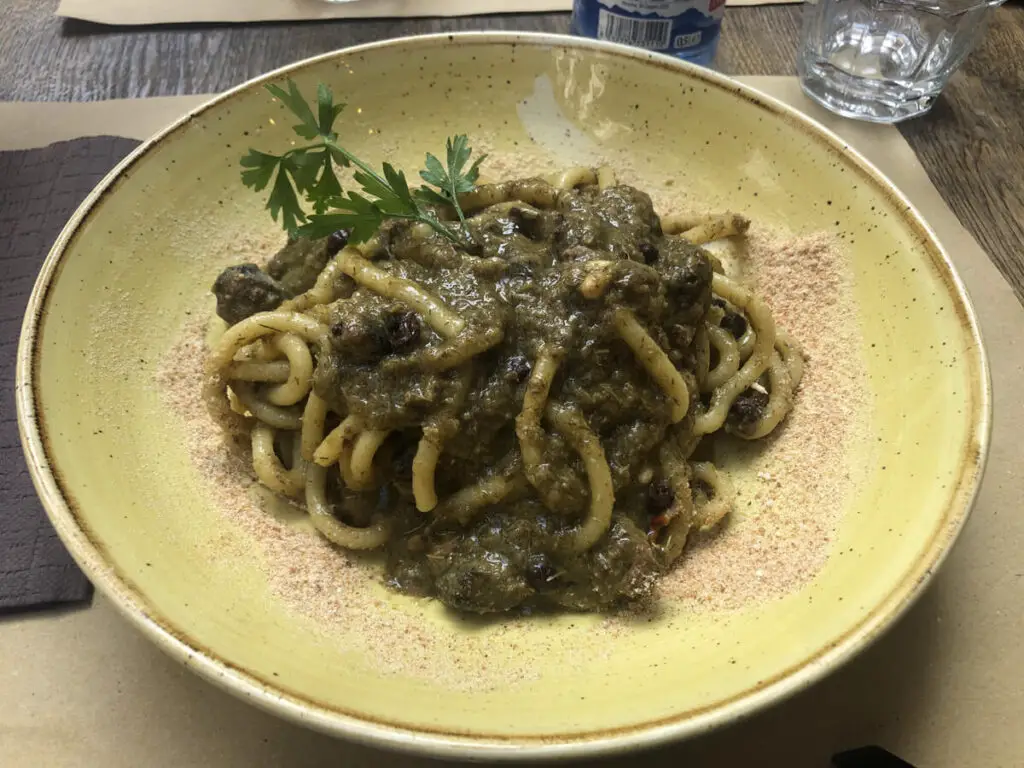 In general, eating out in Sicily is inexpensive, bearing in mind the location and restaurant.
You can expect to pay around €10 for a pizza or pasta dish. Meat dishes cost around €16, with chicken being less expensive and fish or beef costing that and more. A bottle of water is around €2, desserts €5 and coffee €2. However you can expect to pay more for food in Taormina; €15 for starters and €20 for mains.
Hence an average meal in Sicily for pizza or a pasta dish including water and coffee is usually around €14. However for a meal comprised of meat you can expect to pay around €18 including water and coffee.
If you want to save money on food, you might want to consider buying from a supermarket and making things yourself. You can then take things along with you and eat along the way.
Cost of Activities
As you already know, any sort of organised tour is always going to be expensive than standard entry tickets. Walking tours are fairly inexpensive, but bus tours usually range from €50 to over €100 euro for longer tours, and private tours are even dearer.
For example an Agrigento Valley of the Temples tour in the province of Enna is one of the most expensive. This tour departing from Palermo to visit Agrigento and the Temples is €70 and this tour from Cantania for the Temples, includes brunch and the Turkish Steps is €114.
However if you make your own way there, touring the Temples is going to be much cheaper. If you really want a tour you can get this Valley of the Temples guided tour for €43. Alternatively a skip the line entrance ticket will set you back €16.50 per person.
Note: Some Roman villa entry tickets are not charged on a per person rate. Some charge one flat fee per group. So the larger the group the more cost effective it is.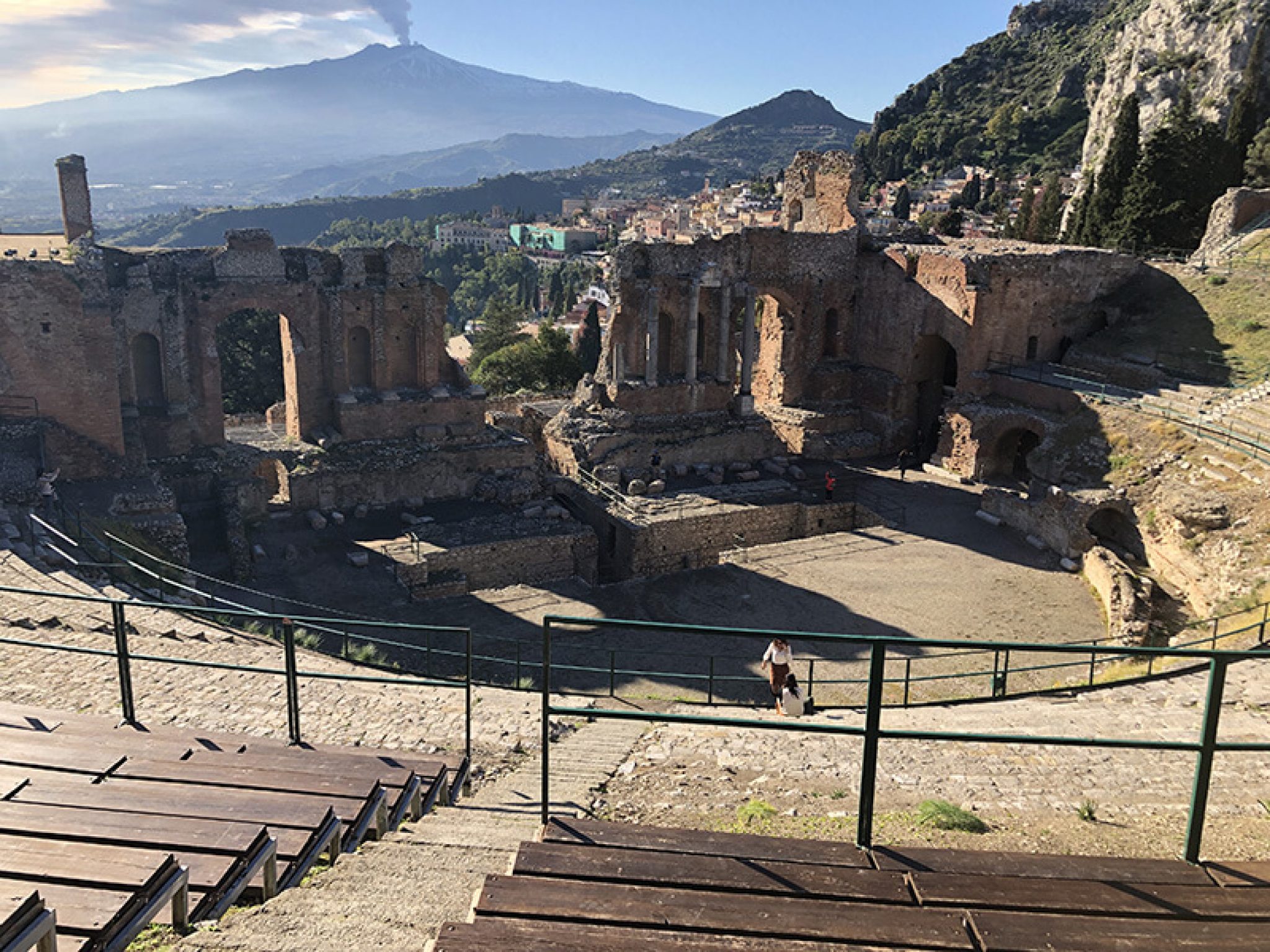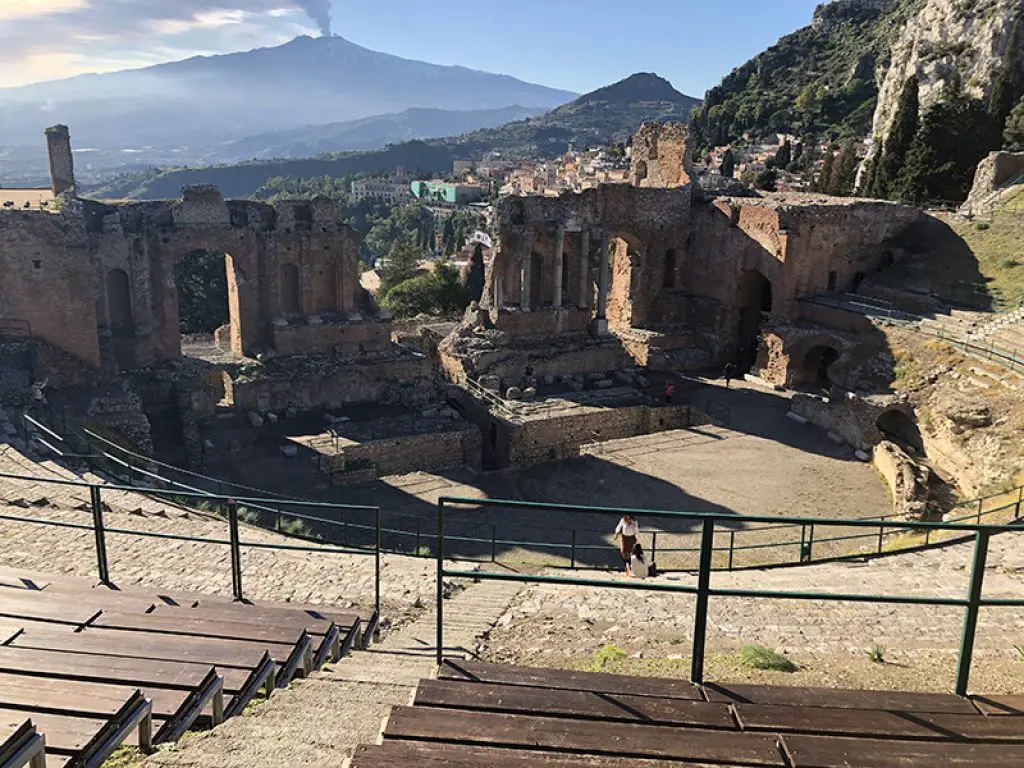 On the other hand the Norman Palace over in Palermo is €20 per person if you book online. However reduced prices for service teachers and teenagers 14-15 and 65+. Teenagers between 14-17 pay €12. The Palazzo Conte Frederico also in Palermo is €15 per person for the 45 minutes tour.
If you want more budget friendly bus tours, then you should check out the hop on hop off buses that are around €20 per adult. For a different sort of hop-on hop-off bus try this one which
explores the movie set of the Godfather
.
Cost of Kids Activities
On this site we have covered 17 Fun Activities to do With Kids in Sicily. They are located in different parts of Sicily. Additionally they all have different costs which are detailed in the table below. Please bear in mind that these prices are as of September 2022 and they may change in future.
| | | |
| --- | --- | --- |
| Activity | Kids | Adults |
| Water parks* | €6-13 | €12-18 |
| Adventure park, 1-2 hours | €5-10 baby areas €8-18 older kids | €18-25 |
| Adventure park, full day | €20-26 baby areas | €25-36 |
| Etnaland Themepark and Dinasaur park | Free – lower than 1m €17-18 1-1.4 m | €22-23 |
| Bisbini park | Several euro per activity | N/A |
| Horse riding** | N/A | €25-120 |
| Etna donkey trekking | €20 | €25 |
| Monteserra butterfly house | €6 | €6 |
| Puppet Theatre | €32 | €32 |
| Zoo – Bioparco di Sicilia | €6.50 | €8.50 |
| Zoo – Parco D'Orleans | Free | Free |
| Alcantara Gorge body rafting | N/A | €45 |
| Alcantara Gorge canyoning | €39 | €39 |
* Except for Etnaland Aquapark which is double the price.
** Price depends on duration of the route.
The Puppet Theatre also has some crafts for kids of different age groups that range in price from €12-20.
Is Sicily Expensive – Conclusion
To sum up, Sicily is not an expensive destination. It is great for travellers that would like to travel on a budget. A little bit goes a long way there so you can get a great experience regardless. If you are interested in Sicily you might want to check out some of our other articles below:
Related Articles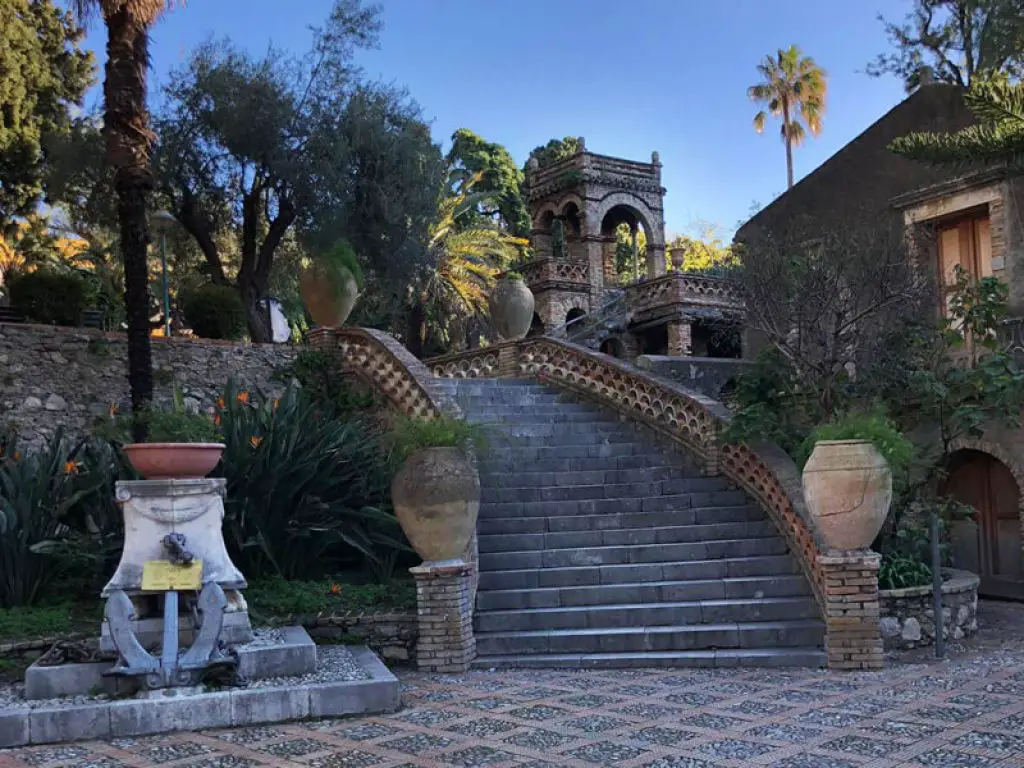 Best Way to get around Sicily with costs and pros and cons of each mode of transport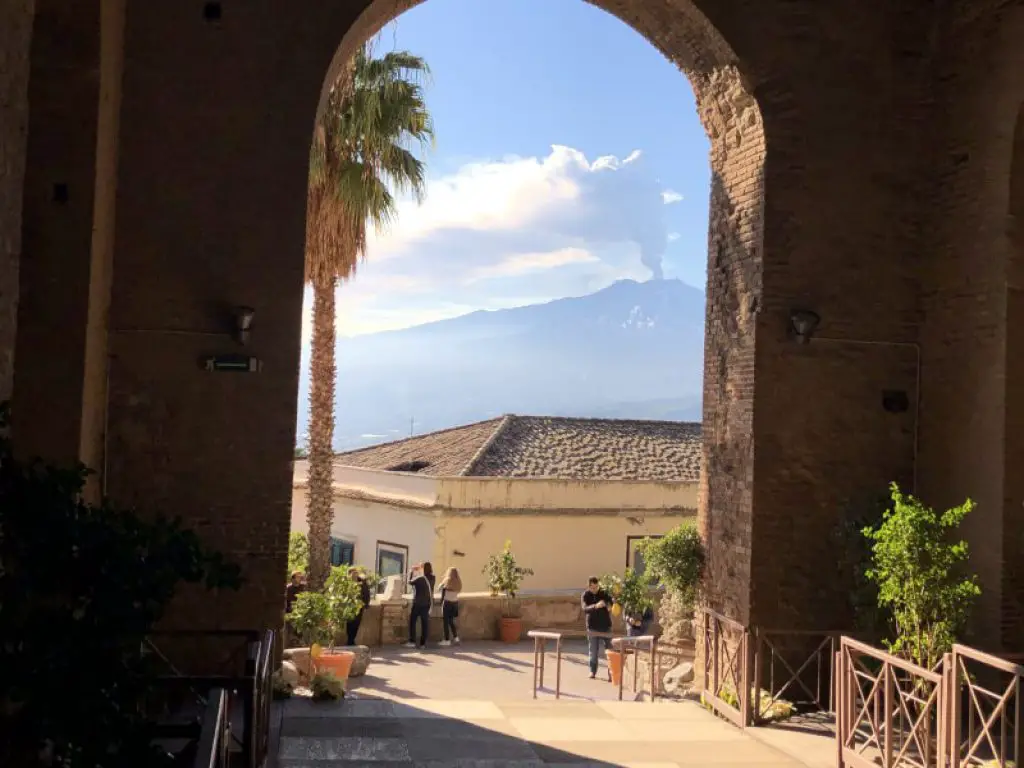 What Is the Best Month to Visit Sicily? A Year-Round Destination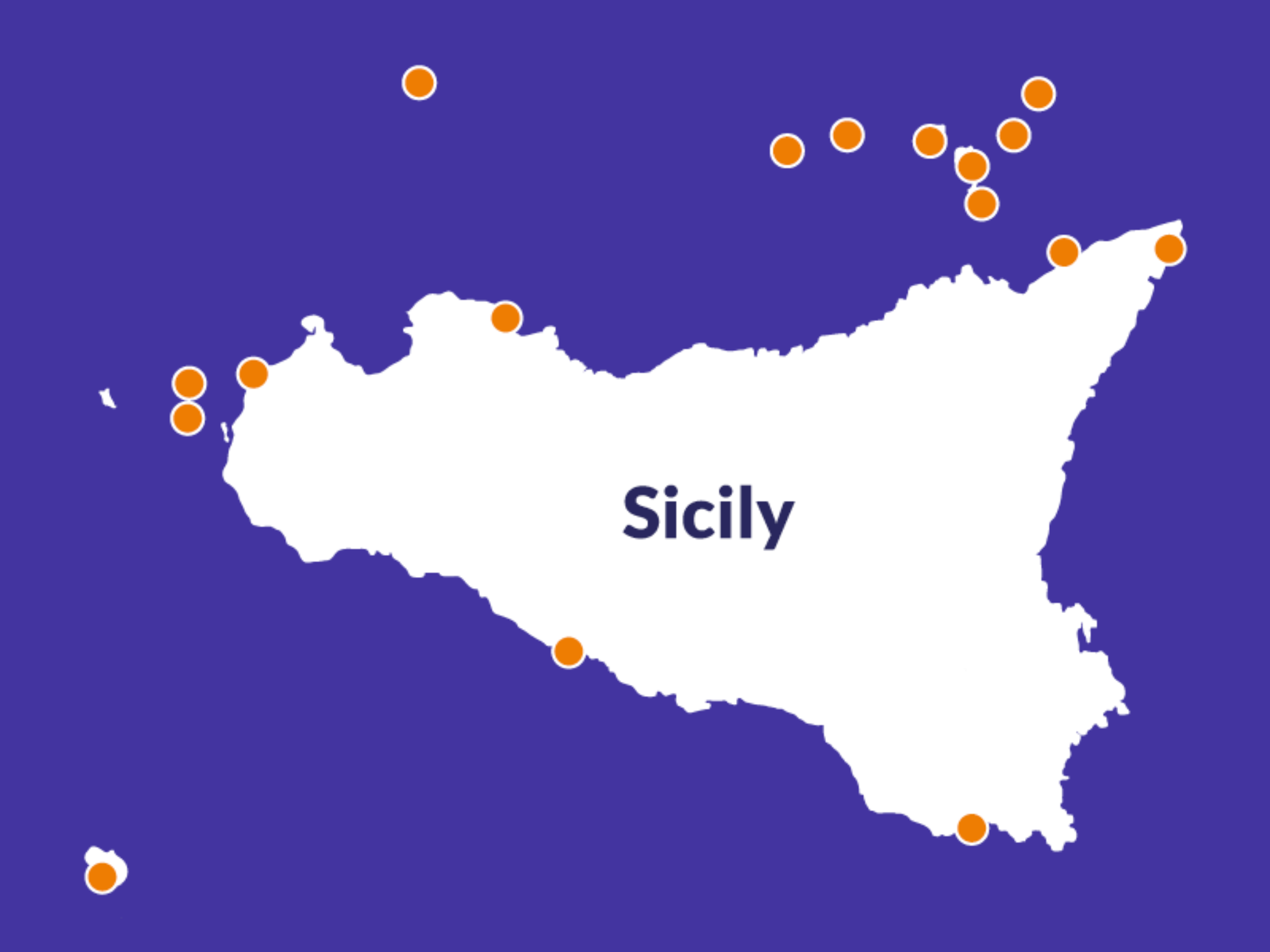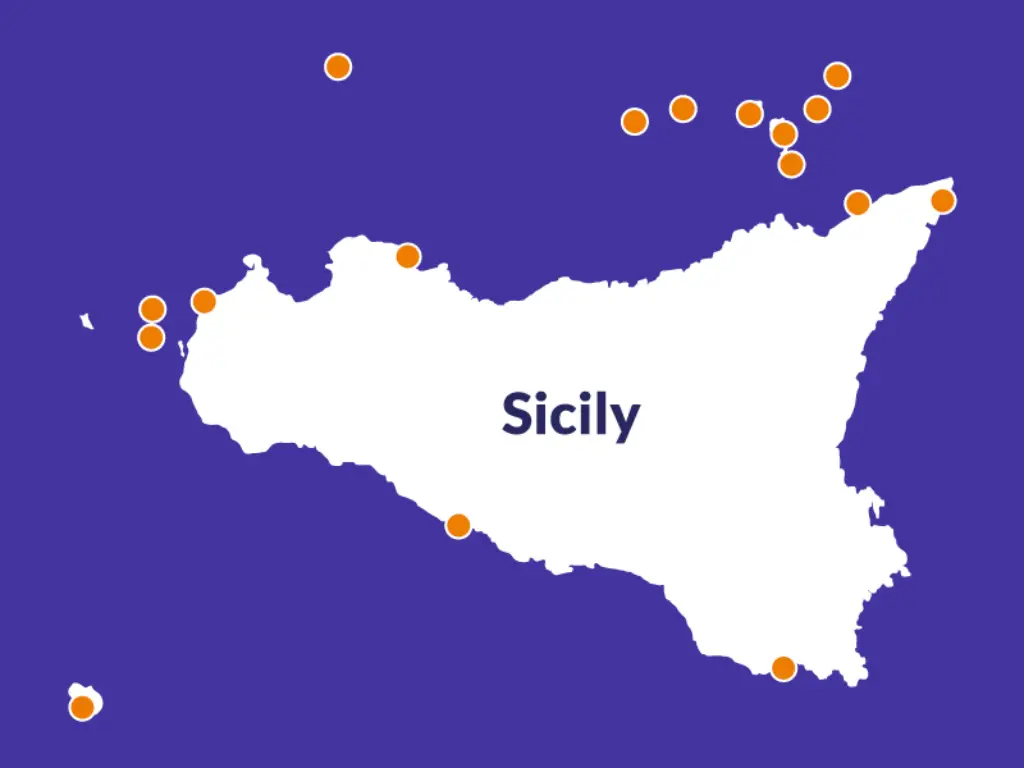 Ferries in Sicily: A Complete Guide