2 Best Hotels For The Most Amazing Luxury Holiday in Malta
There are 9 areas where the majority of travellers choose to stay in the Maltese islands. However discerning travellers seeking a luxury holiday in Malta are after exceptional hotels in fabulous locations. As a local, let me share my experience and recommendations, starting with the perfect location.
Best Locations Where to Stay in Malta
Most tourists that come to Malta stay in Sliema, St Julian's or Valletta. There are in fact some lovely luxury accommodations in these areas. Especially Valletta get's its fair share of luxury travellers.
The best part of Malta to stay for a holiday is Mdina. Travellers who choose to stay here can expect to indulge in a truly luxurious experience, with the city's rich history and cultural offerings complementing its upscale vibe. Surrounded by imposing walls and perched on a hilltop, the city boasts stunning views of the island's picturesque countryside.
Mdina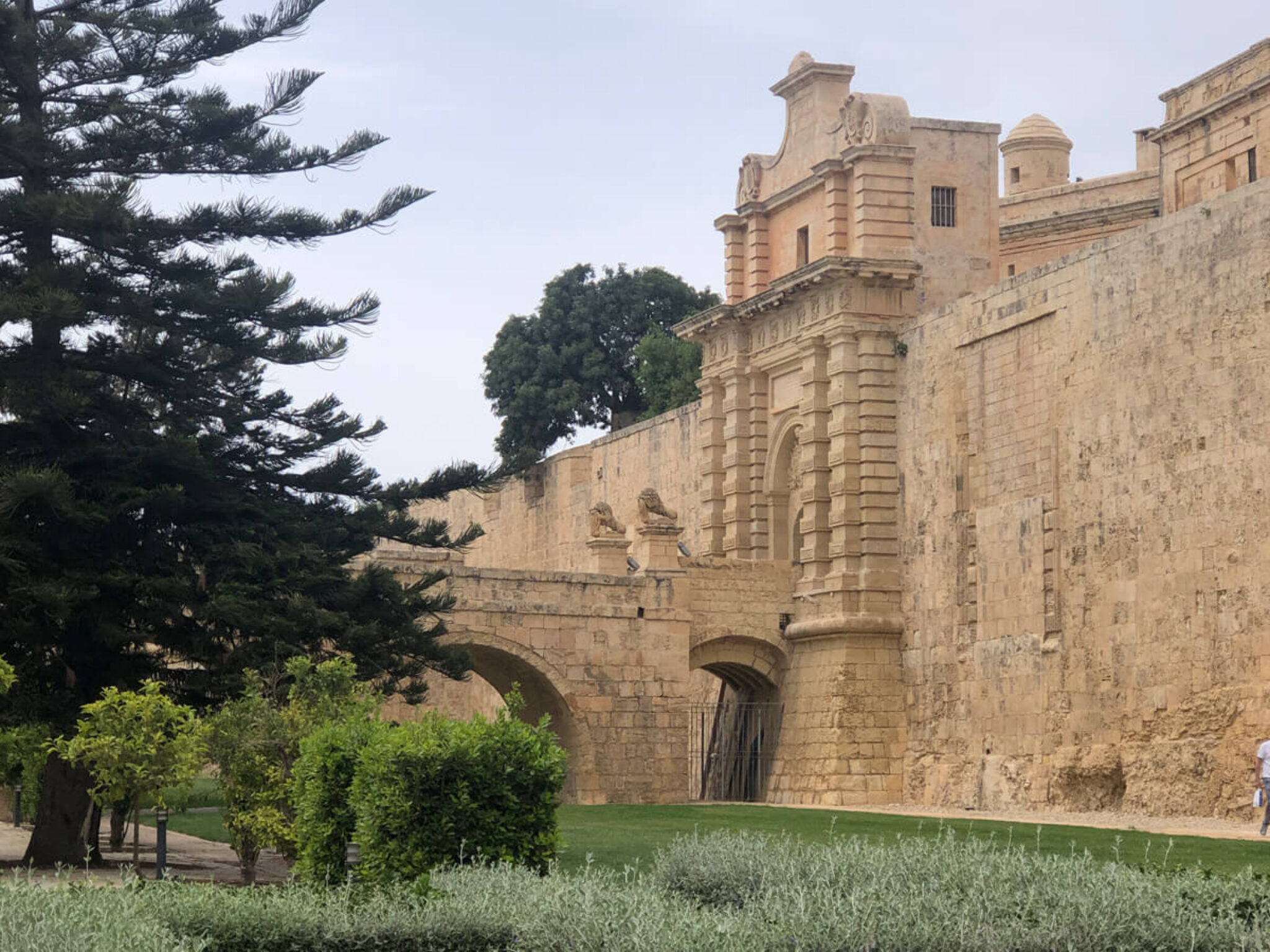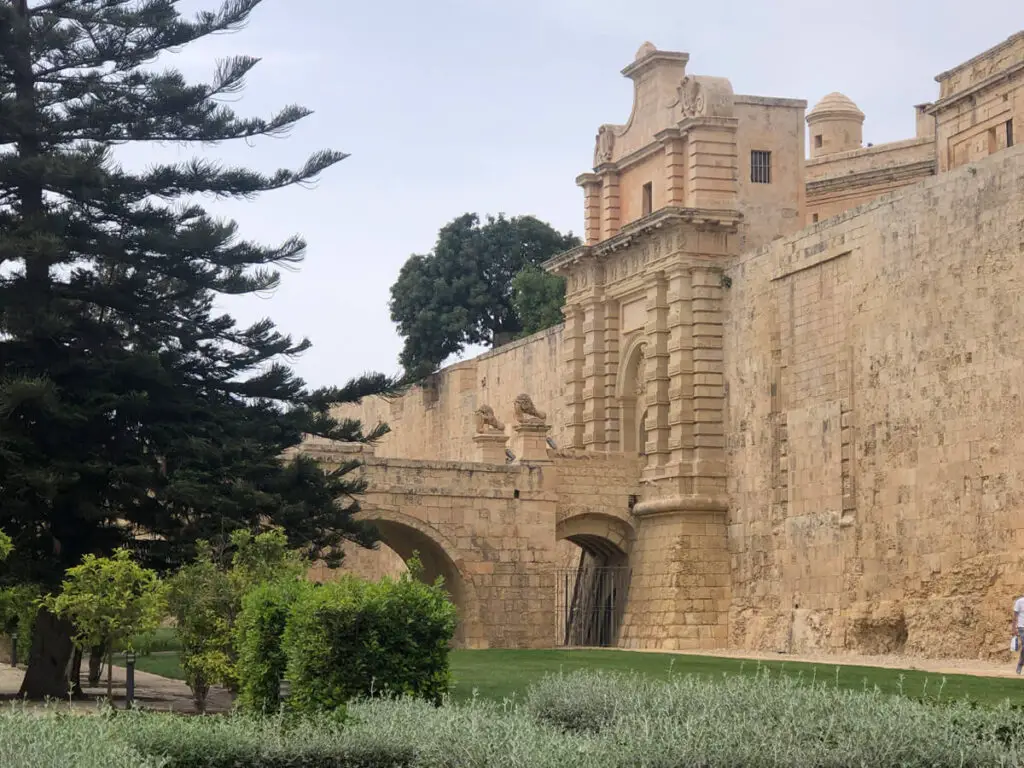 Mdina is a fortified city that radiates a great deal of charm. Archaeologists believe Mdina was founded in the 8th century BC and likely over 2800 years old. However, the current city walls and many of its buildings date back to the medieval period, particularly the 13th to 15th centuries.
The Knights of Malta, also left their mark between the 16th to the 18th centuries on Mdina's architecture. They built many baroque-style buildings in the city, including palaces, churches, and public squares, which you can still admired today.
It was once the island's capital and is now known as the "silent city" because of its serene and peaceful atmosphere. Mdina is a popular destination for visitors and locals alike because it is absolutely stunning. It has several magnificent landmarks, including St. Paul's Cathedral and the Palazzo Falson Historic House Museum. Plus it offers breathtaking panoramic views of the surrounding Maltese countryside.
Valletta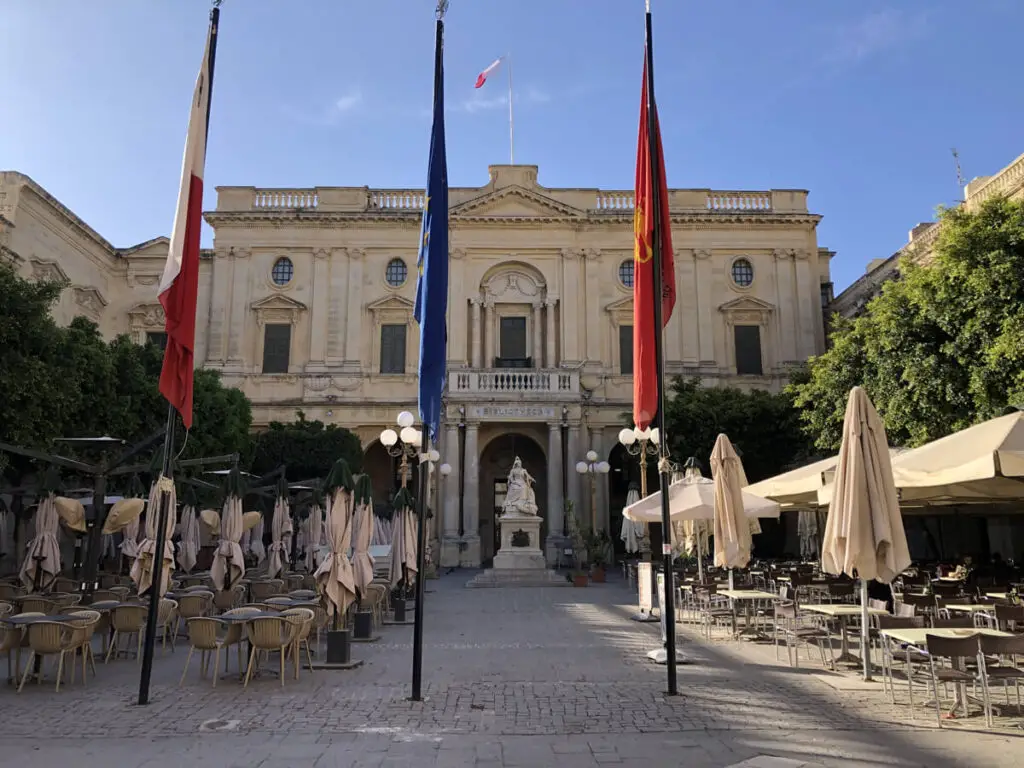 Valletta is the next best place to stay for a luxury holiday in Malta after Mdina. Similarly to Mdina, its got stunning architecture mostly built by the Knights of Malta and a rich history.
Additionally Valletta is a UNESCO world heritage site, with a beautiful waterfront and a stunning view of the Grand Harbour. As Malta's capital city it is busier than Mdina, and has plenty to offer discerning visitors looking for a high-end experience.
Valletta is actually quite small, but has an impressive 320 monuments with some absolutely stunning places to visit. Unlike Mdina which you can see in half a day (including neighbouring Rabat), it will take you 2 days to see only the highlights of Valletta.
The Most Luxurious Hotel in Mdina
Mdina is a very small city with only a very small handful of hotels, a couple of which are amazing. However only one provides the ultimate luxury holiday in Malta – The Xara Palace Relais & Chateaux.
It's no surprise that Hollywood's A-listers have made The Xara Palace in Mdina their home away from home during their visit to Malta. This luxurious hotel has hosted many celebrities over the years, adding to its reputation as one of the most exclusive destinations on the island.
This stunning hotel is a beautifully restored 17th century palace, with each room offering a unique and luxurious experience. The hotel has 17 rooms and suites for guests. Each one has its own distinct character, and many have incredible views over the island of Malta.
The Xara Palace Relais & Chateaux offers a truly luxurious experience. Additionally the hotel staff considered every detail to ensure the utmost comfort for their guests. The rooms are elegantly furnished with antiques and original artwork that creates a sense of grandeur and sophistication.
Families Staying at The Xara Palace
The Xara Palace in Mdina offers family rooms that cater to the needs of families travelling with children. Additionally, the hotel can provide packed lunches for guests on-the-go, which is especially convenient for families with younger kids who may need snacks or meals throughout the day.
Activities at The Xara Palace
The Xara Palace offers a range of activities. You can rent bicycles and explore the charming city of Mdina and Rabat at their own pace. You can also participate in walking tours and tour or class options that provide insight into the local culture and history.
For adventure-seekers, The Xara Palace offers off-site activities like horse riding, diving, and windsurfing. In addition you can enjoy a game of bowling which is also off-site.
Facilities and Service at The Xara Palace
The Xara Palace offers a range of essential services, such as daily housekeeping and laundry service, to ensure a comfortable and hassle-free stay.
In addition to these services, the hotel features a stunning pool with a picturesque view, making it the perfect place to relax and unwind. The hotel also has a fitness centre so you can maintain your exercise routine while on holiday.
Parking
The Xara Palace does not have a car park. Additionally there isn't a car park anywhere else in Mdina or Rabat. Hence if you rent a car you will have to rely on street parking which there is precious little of. The parking situation in Mdina is actually worse than that of Valletta, since at least there is one large car park in Valletta.
Most of the time you will not have issues for parking in Mdina except on weekends and feast days. The feasts in Mdina and Rabat are on; the 25th January, 19th March, 16th June, 29th June and 2nd July.
You will find parking close to Mdina either in this car park, the car park near the bastion wall here. However lately my husband and myself have been finding parking down this street, just note it is narrow and a 2-way street.
For additional information on driving in Malta, here is a guide with information on car rental costs, rules, street parking, and other information.
The Most Luxurious Hotel in Valletta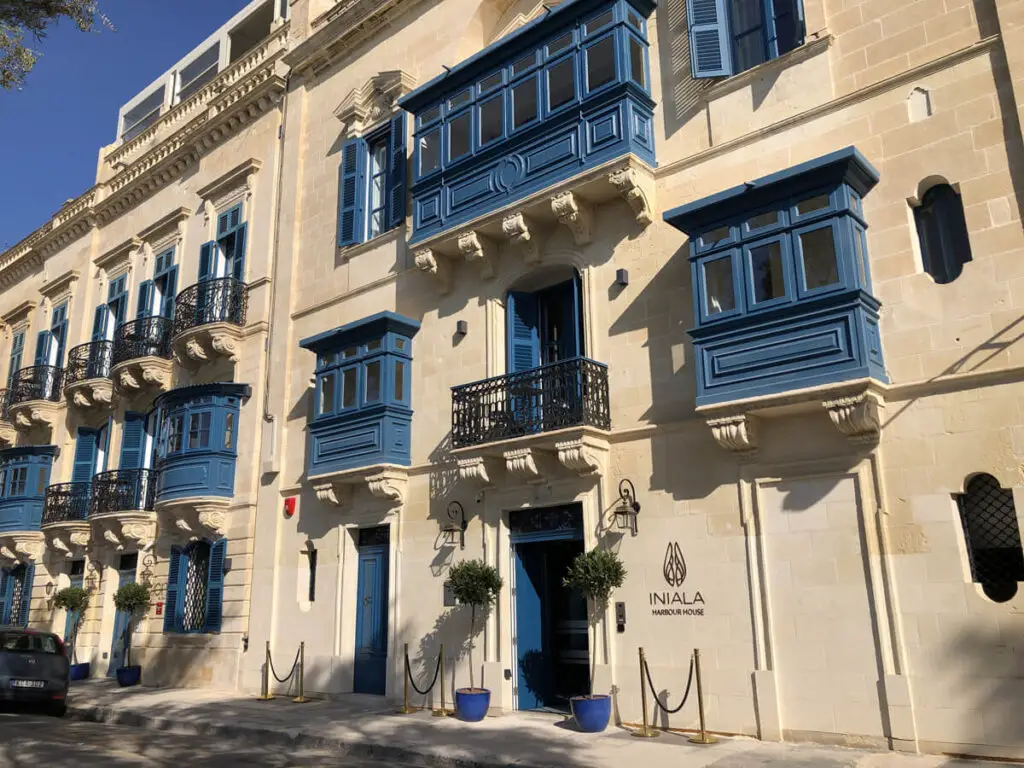 Iniala Harbour House in Valletta is a boutique hotel able to provide the most exceptional luxury holiday in Malta. It boasts a prime location on the picturesque St. Barbara Bastion, offering breathtaking views of the Grand Harbour.
Iniala Harbour House was built in the 19th century and has been restored to its former glory with a modern twist. The hotel's design combines traditional Maltese architecture with contemporary luxury, creating a unique and sophisticated ambiance.
Similarly to the Xara Palace, Iniala features 20 individually designed suites, each with its own unique character and charm.
Families Staying at Iniala
Iniala offers a wide range of rooms that cater to families travelling with children. Moreover, the hotel provides baby safety gates that ensure a secure environment for the little ones. Along with that, Iniala also has an assortment of board games and puzzles that families can enjoy together. That is not to mention the activities that are available for all guests to enjoy.
Activities at Iniala
Iniala offers an array of exciting activities that cater to diverse interests. Firstly they have themed dinner nights with live entertainment that make for an unforgettable dining experience.
For adventure-seekers, Iniala offers snorkelling, diving, horse riding, cycling, and fishing activities. These outdoor activities are a great way to experience the stunning coastal landscapes of the region while enjoying a thrilling adventure.
Moreover there are cooking classes, bike rentals and various tours for you to learn about the local culture and history.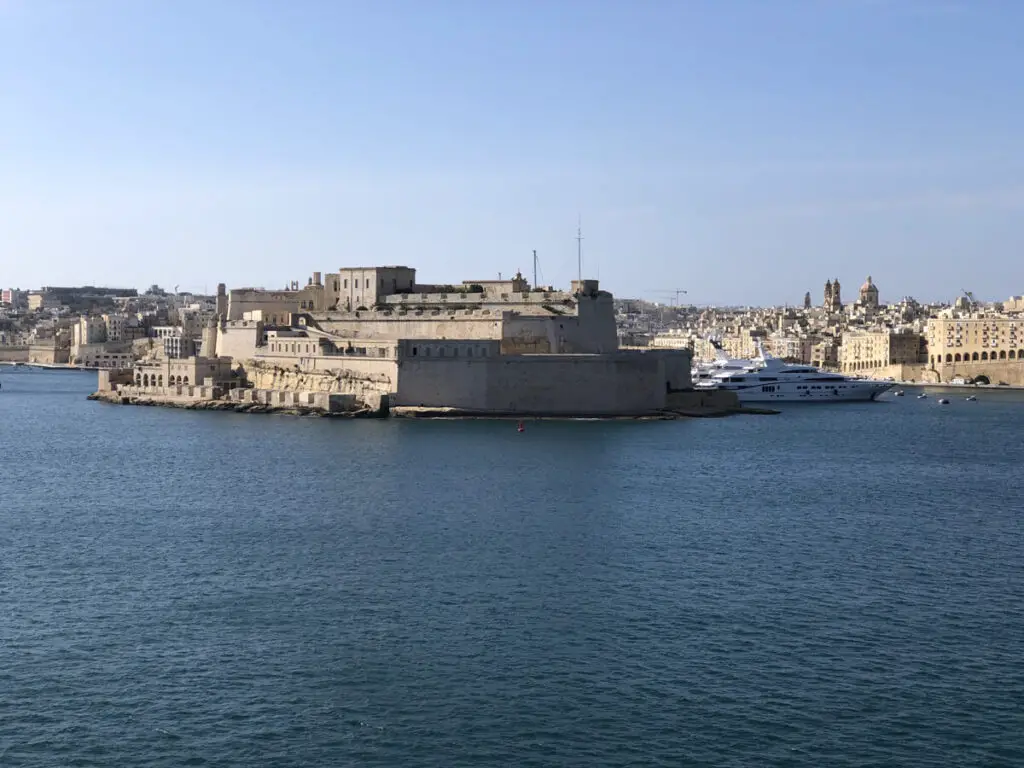 Facilities and Service at Iniala
Iniala boasts an impressive range of facilities and services to ensure a comfortable and enjoyable stay. You can take a dip in the indoor swimming pool or unwind in the spa and wellness centre. The spa has a lounge/relaxation area, steam room, and a variety of beauty services and massage options.
For fitness enthusiasts, Iniala has a fitness centre with state-of-the-art equipment and a personal trainer available for individualised workouts. You can also participate in fitness classes, including yoga classes, to maintain your exercise routine while on vacation.
Travel and Parking
One thing Iniala does not have is a car park and there is a limited amount of parking available in the street. As a result you most probably will not find parking in the street of the hotel. Additionally most of Valletta is pedestrianised and there is a charge to enter Valletta.
For parking fees, parking and tips you may want to consult this guide on driving into Valletta. It will give you all the details you need to know beforehand.
Whether you catch a bus or require parking in Valletta you will need to walk around 15 minutes. It's not bad, but for families with young children or anyone with disabilities it is something you may need to consider.
Other Locations You Can Consider
Of course there are other beautiful upscale locations with fabulous luxurious hotels to boot. The lovely town of Attard is where the presidential palace of San Anton is located with its lovely public garden.
Not far off is the Corinthia Palace hotel, a stunning 19th-century building, surrounded by beautiful gardens and fountains. The grand architecture and elegant interior design make it a true gem of Malta's luxury hospitality scene.
There is also the Hilton in Paceville, St. Julian's. It is a luxurious hotel in a prime location in St. Julian's. In fact, in general, St. Julian's is a popular location to stay in Malta for many reasons. It has a vibrant atmosphere, stunning seafront views and convenient access to restaurants and nightlife.
Related Articles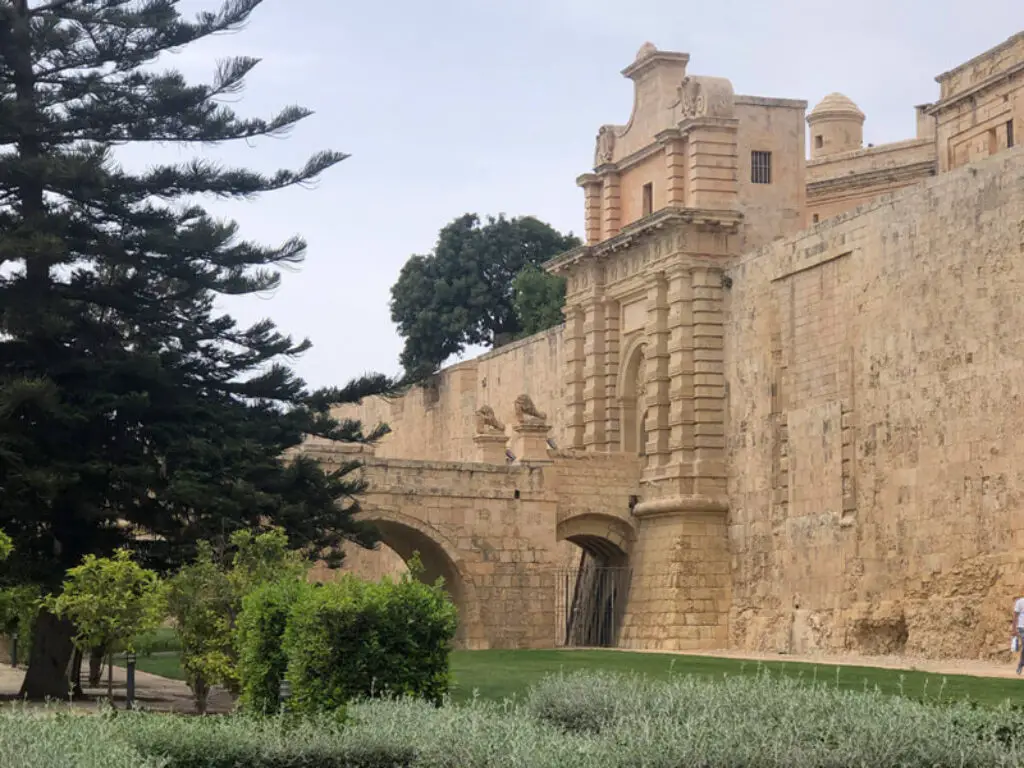 4-Day Malta Itinerary: Ultimate Island Escape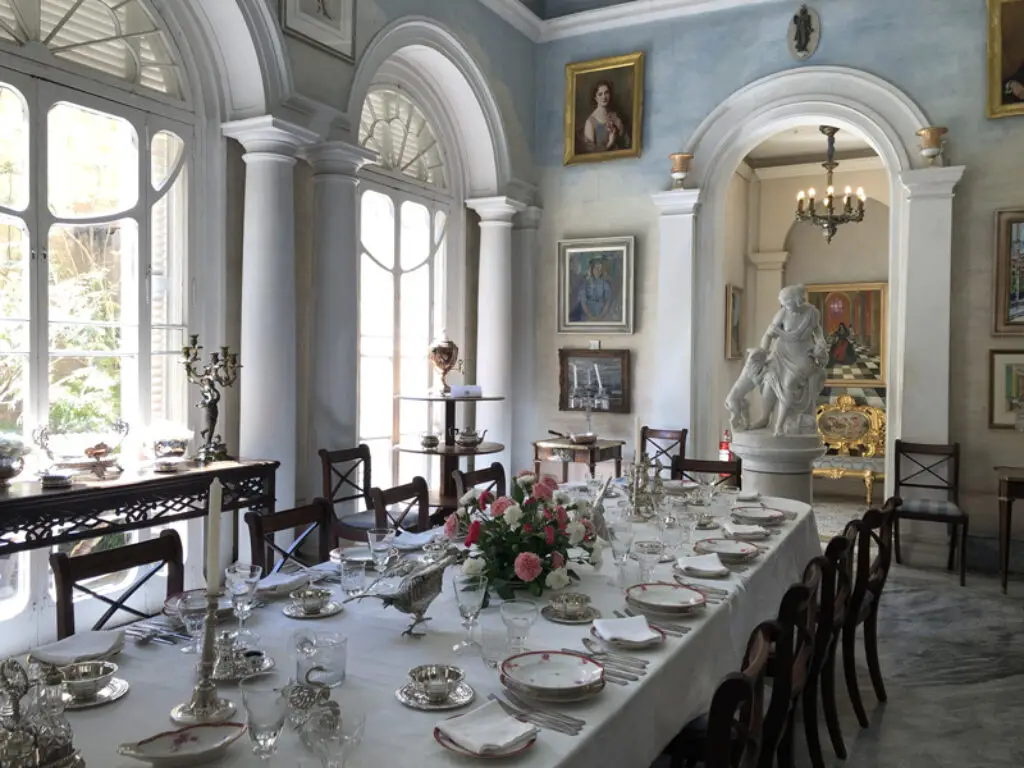 7-Day Malta Escape: The Ultimate Island Getaway Itinerary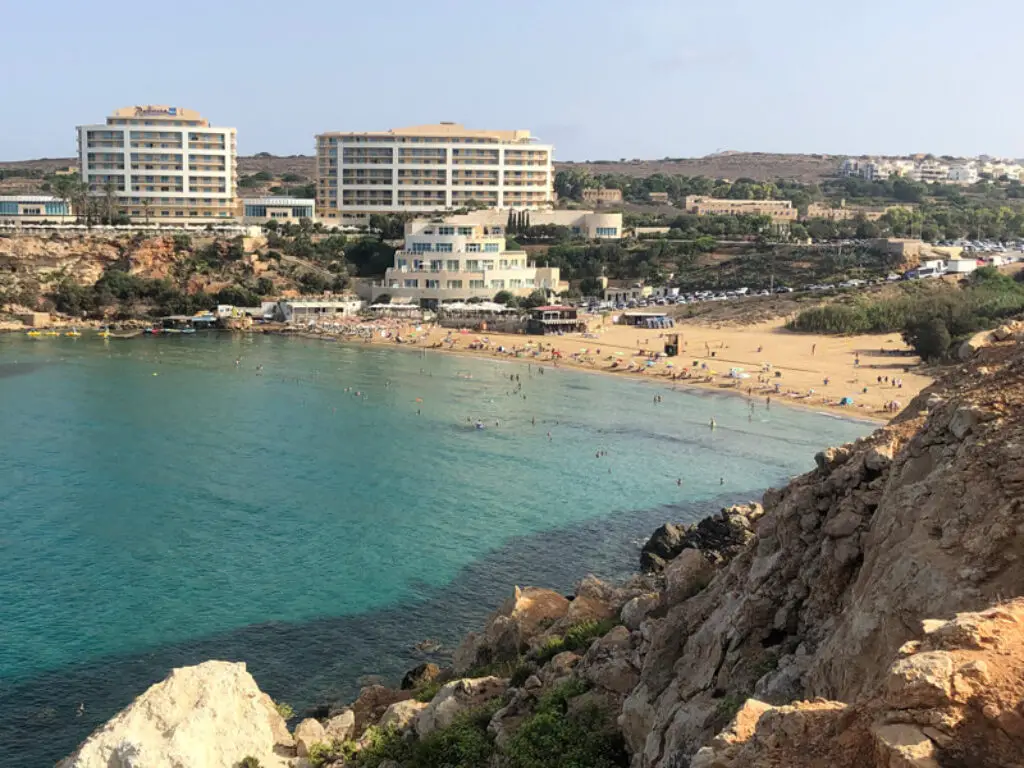 Malta with Kids: Suitability, Itineraries, Accommodation