Why Spain is One of The Most Family Friendly Destinations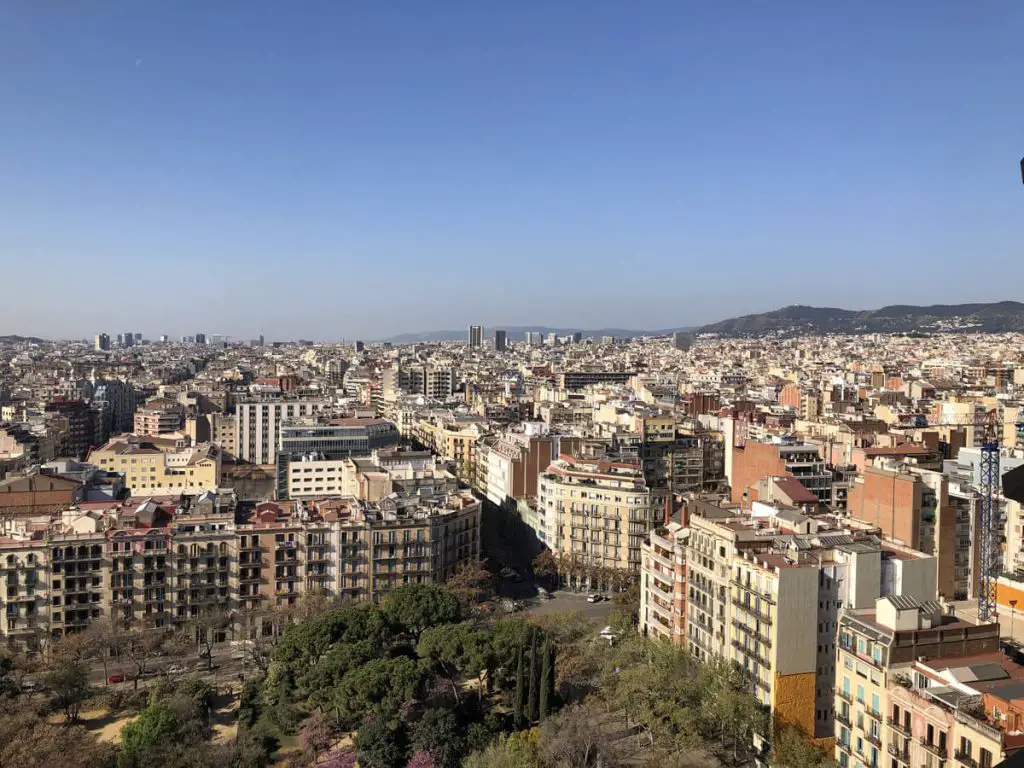 Spain firmly holds the top spot as a preferred tourist destination for a decade, not just in Europe, but worldwide. It welcomes an impressive 100 million tourists each year. This is because Spain ticks many boxes to satisfy a diverse range of groups of people in different ways. Travellers including droves of families with young and older children flock not just to the mainland, but also to its other island territories. In fact –
Overall Spain is fantastic for kids of any age. Firstly, Spain has many fun activities for kids ranging from educational to whimsical, most of which are in city areas. Most restaurants welcome children, there are many beach resorts, and child minding services. Lastly, pavements except in old historic towns, are wide enough for prams and strollers.
Now here is more information about what families can expect from Spain. I will cover activities, pavements, child minding services, restaurants, beaches, transport and accommodation.
Activities
Spain has many wonderful activities for kids all over the country and playgrounds around every corner. There are a range of things you can choose to do in different scenarios. whether that is a relaxing beach holiday, a city break, or a country trip for active families.
There are all sorts of age appropriate activities for little tots all the way up to older kids. Naturally, you will find many more activities with a more diverse selection within cities.
The further out you go you will find less activities to keep your kids entertained. However you will usually find something to do in most places you explore. Additionally you will find a good mix of educational, whimsical and fun activities for kids that show the creative side of Spain, as well as spark the imagination of young minds.
Here is a quick overview of activities for kids in different locations with links to more information:
Barcelona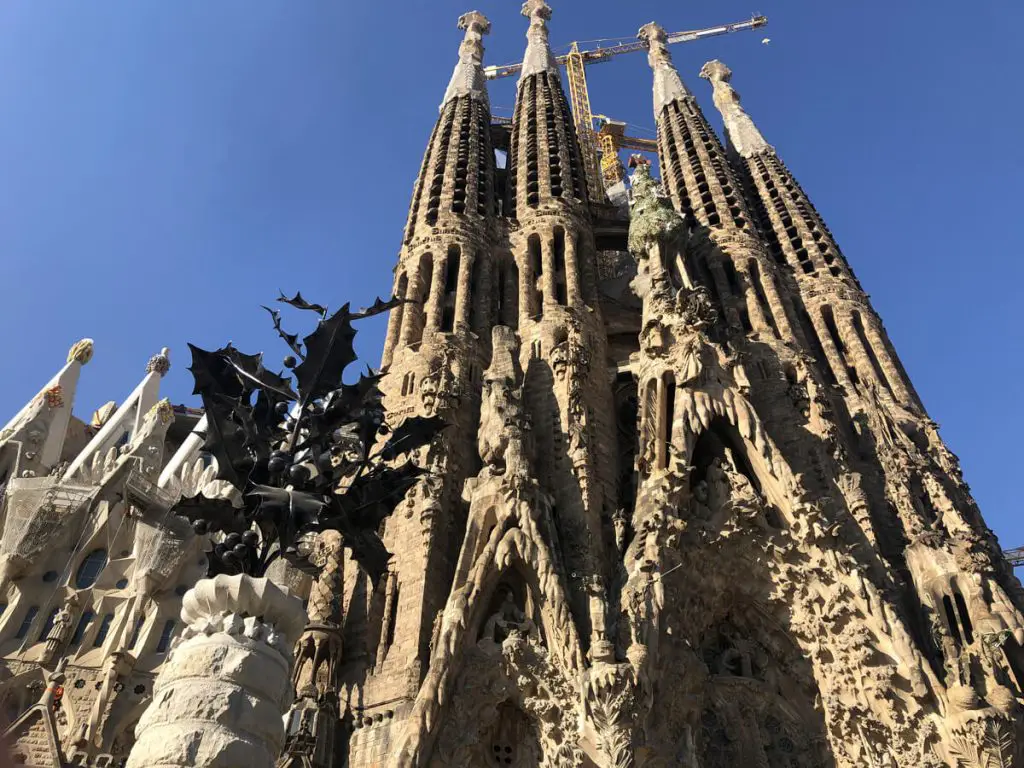 Barcelona has something to offer all ages. For older kids and adults there are historical attractions that are a must; the lovely Gothic Quarter which you can explore alone or with a tour, and it is also the city of Gaudi.
Gaudi's beautiful architectural works have captivated the hearts and minds of many. The most iconic being La Sagrada Familia, which is a must see when you visit this fabulous city. Ideally you also get to see the inside by purchasing tickets to La Sagrada Familia and not just go past it, even if you are with little kids.
For kids there are many attractions in Barcelona, including a trip to the zoo, theme parks, parks, museums and crafts. Here is a full list of things you can do in Barcelona with kids with details on each. As is standard across the Family Holidays site, it also includes a map with activity locations. Here is how the map of kids Activities in Barcelona looks: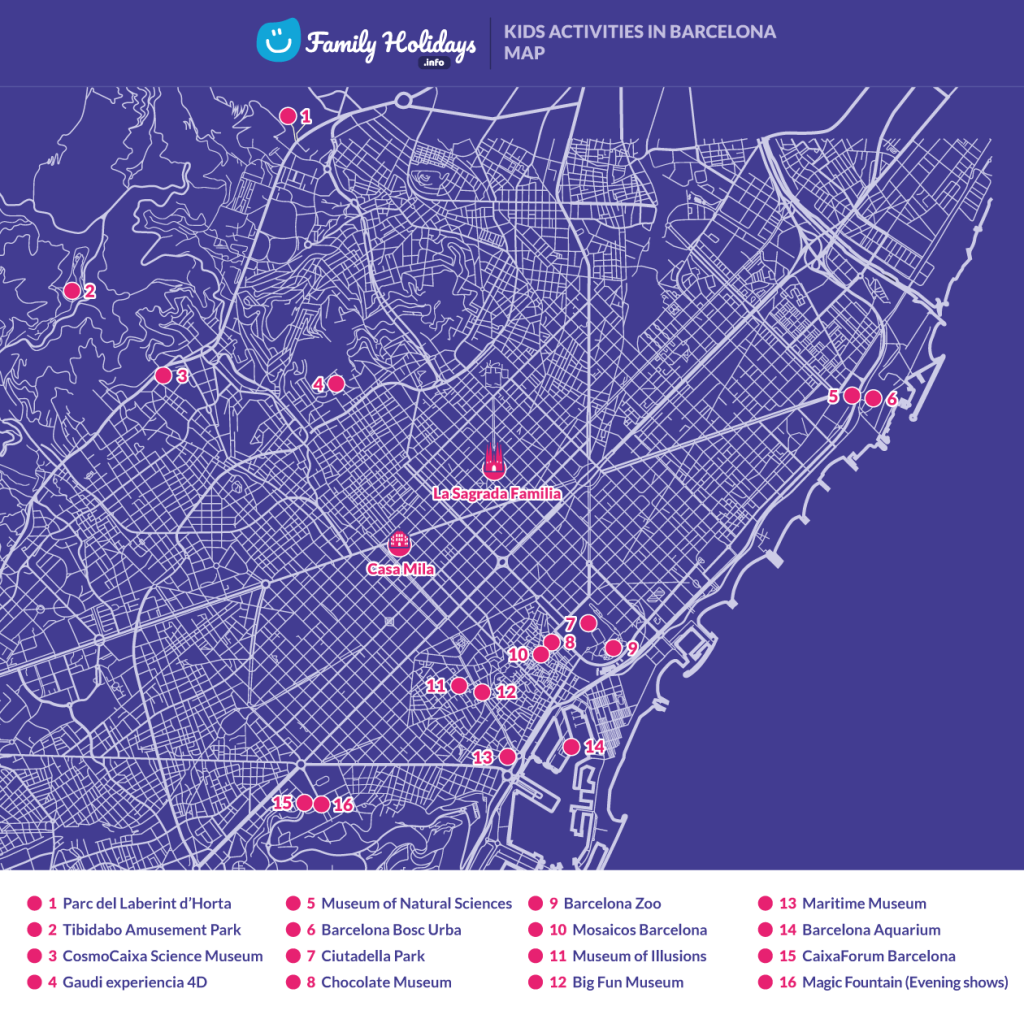 Madrid
The most popular activity in Madrid for audiences that can appreciate architecture and art is the Royal Palace. In fact there is a well rated 2 hour tour to visit the Palace that you will most certainly enjoy if you are into this kind of stuff.
Madrid also has many fun activities for kids that can keep them going for days on end. There are even parks within parks which are quite the highlight.
For example Casa de Campo park has many children's playgrounds and 2 other parks inside. One being Parque de Atracciones which you can get tickets to. It has a total of 36 rides to keep to make sure you and the kids will always have something to do while you are there. It is also well maintained and one of the most popular parks.
Madrid also has various, theme parks, water parks, quirky museums and attractions that kids will certainly enjoy. Here is a list of activities for kids in Madrid plus a map with their locations.
Seville
The city of Seville is around 1 hour drive from the coast. It is another popular tourist destination for many reasons including families. There aren't as many things to do in Seville as other cities in Spain, but it still has several things to look forward to.
Here are tickets for Magic Island theme park and the Real Alcazar Gardens which is where part of Game of Thrones was filmed. It is all in the article for what to look forward to in things to do with kids in Seville.
Valencia
Valencia is an incredible coastal city that has some of its own traditions and unique activities. Like the Fallas Festival held in March each year with carnival like figurines all over the city. There is even a guided tour for the Fallas Festival only organised during this time, that will give you the history and context around this festival.
Valencia has a nice mix of educational and fun activities for kids that are sure to keep the family entertained. Like the whimsical Gulliver Park which is free for kids to play in and the Bioparc zoo which you can get tickets for. Here are all the activities you can expect in Valencia for kids.
Ibiza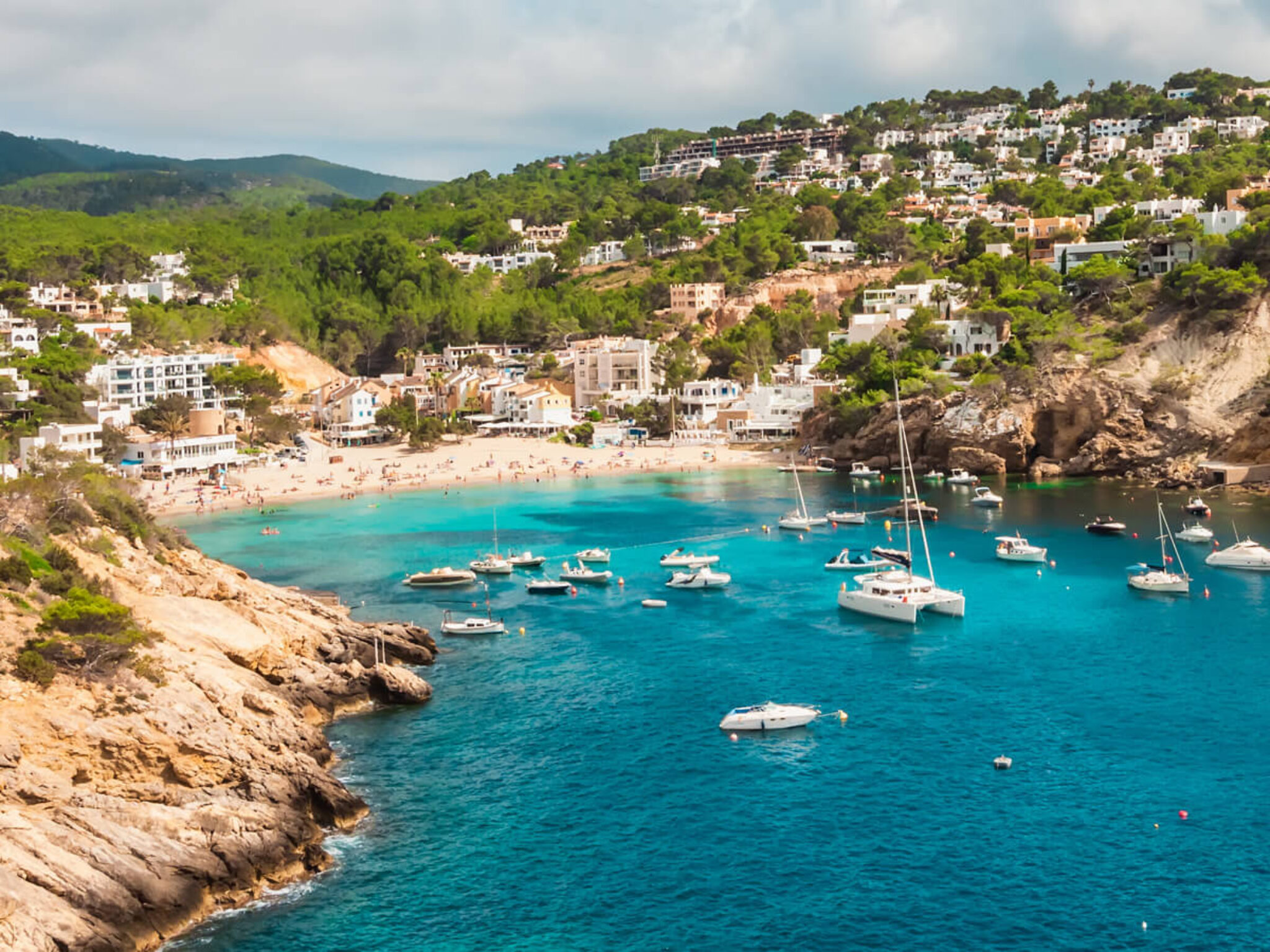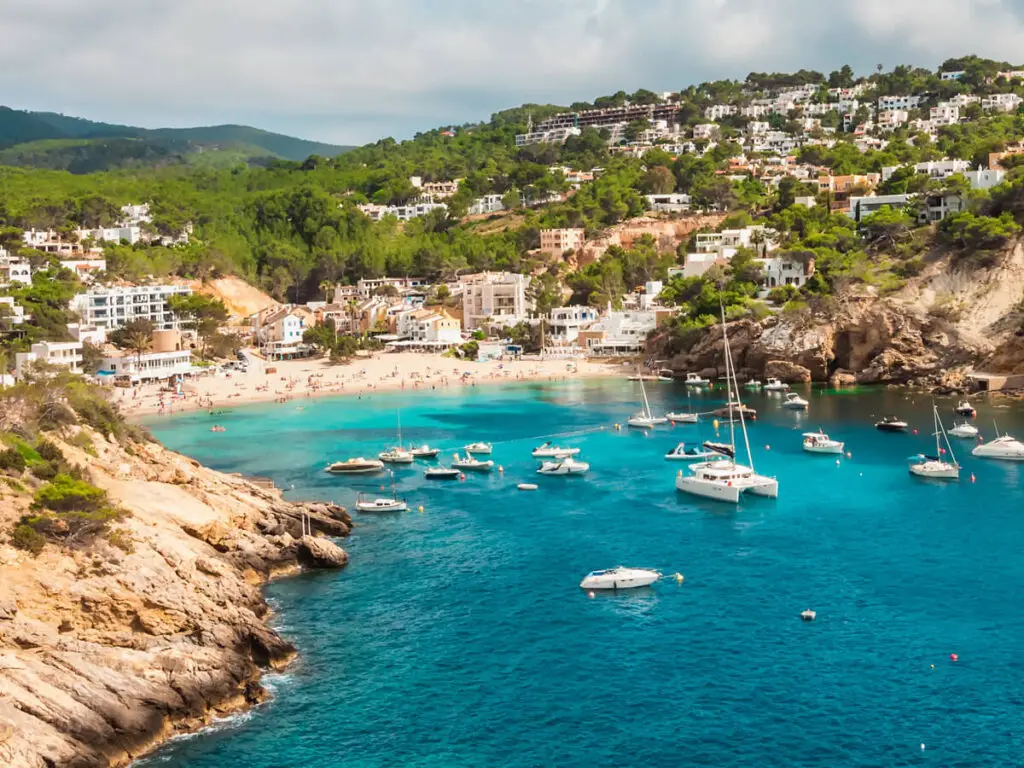 If you are looking for an island get away far from a busy city, then the Balearic islands might just fit the bill.
You will be excused for thinking that Ibiza would be out of the question. However Ibiza is becoming a popular destination for families. It is of course still a top notch place to party, but there are places you can go to get away from the party scene. There are establishments that cater for families and everything a family would need.
Here is an overview of Ibiza activities, itineraries and guides with links for further information. Ibiza does not have a huge list of activities for kids, but the neighbouring island of Mallorca has more.
Mallorca
Mallorca is a beautiful island with a good mix of activities to do with kids. It has theme parks and fun interactive activities that can keep them entertained for days.
One major advantage of an island like Mallorca is its size. You can easily get from one side of the island to the other in around 1 hour and a half by car. This means that anywhere is easily accessible if you wanted to travel around.
However you can easily settle in an area where your family will have the most to do. In this case I would suggest the area in and around Katmandu Park. However, here is a guide on Mallorca, activities and itineraries.
Pavements for Prams and Strollers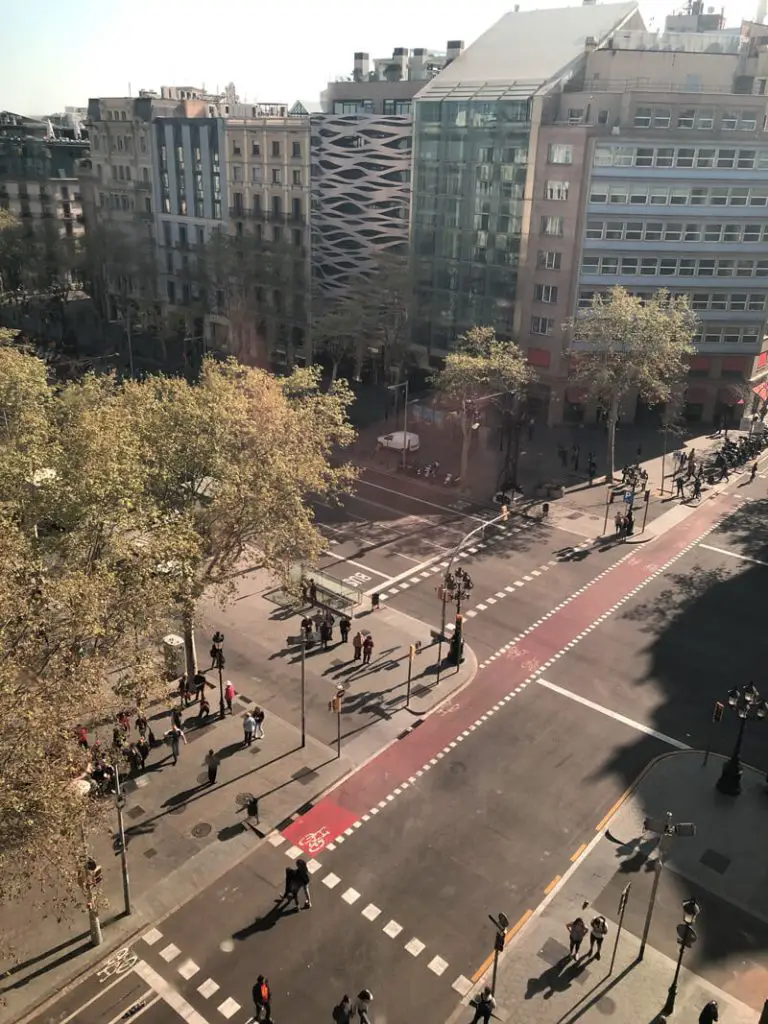 Most cities in Mainland Spain have pavements of a decent width where you can easily use with a pram or stroller. That also includes parks which are a magnet for families with kids.
Barcelona and Madrid in particular have wide boulevards that are pleasant to use. However you have to be careful not to accidentally stray onto the bike lane which in most places are also part of the pavement. Otherwise you could inadvertently injure yourself, the little ones and the cyclist.
In older historic city areas are a little bit more challenging because they are laid with cobblestones. So they are less stroller and pram friendly and your kids will get a bumpy ride.
One thing you should do is wear a pair of shoes with decent grip on its soles whenever it rains. Otherwise you can easily slip whenever you come across any marble pavements. A good pair of Rocky shoes are great and will do the trick, but anything with good grip will do.
Child Minding Services
Spaniards are relaxed and they know how to have fun, and they have child minding services to make sure you do too. So if you are looking to go out alone you can make use of these services.
In mainland Spain you can organise to have a nanny take care of the kids at any time of the day. This means you could also go out for the evening and return late at night. Little Prince Nannies and Barcelona Babysitter are great for Barcelona. In Madrid Miss Babysitter and Care for Kids are the best services.
On the other hand, in Ibiza you are only going to find child minding services that will take care of kids during the day. However it still gives you some time to enjoy a good portion of the day and the attractions Ibiza has to offer.
In keeping with its usual vibe, Ibiza has beach clubs that take care of your kids and keep them occupied with fun activities. While you are on the beach front relaxing with a nice cocktail in your hand.
Restaurants and Food
In general the Spanish are relaxed and friendly, in fact most restaurants welcome families including those with young children. This is great news for families because you will need to research restaurant ratings and costs and nothing else.
Opening Hours
One thing to bear in mind is that restaurants open later in Spain than those in English speaking countries. As a result younger kids will need some time to adjust to the new routine. Usually restaurants open at 1pm for lunch and 8pm for dinner time.
This means you might need to give your little ones some snacks to keep them going until lunch or dinner. Additionally since 8pm is usually bed time you might need to bring a stroller so your child can sleep in it. This is quite the norm for the Spanish, so you are not going to get frowned upon for doing this.
Kids Menus
One other important thing to note is that there are no kids menus in Spain. However with so many delicious things to eat in Spain there is definitely going to be something on there they will like. Spain has many scrumptious tapas, including incredibly delicious cold cuts, that in my opinion are the best I have ever sampled.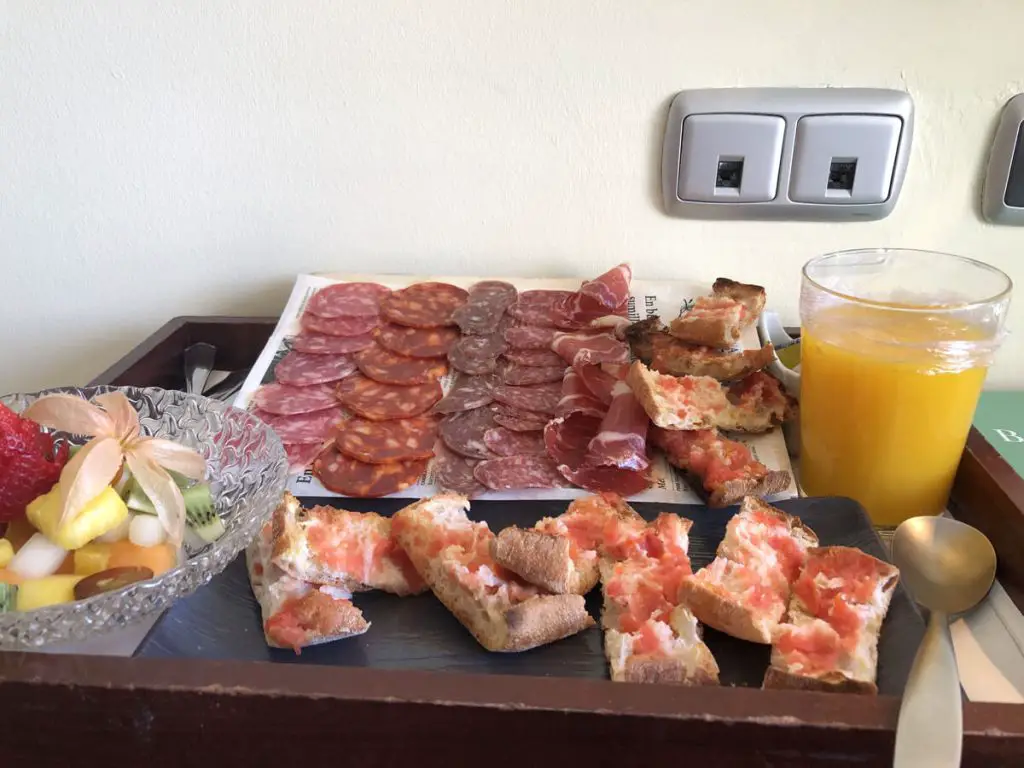 In Spain, tipping waiting staff is not common place and you are not expected to leave a tip. In fact in most places the bill will say "Sevicio incluido" which means service included.
Beaches
Spain has a huge coastline with well over 3,000 beaches. That means there are many beach side resort opportunities where you can stay for days and relax. Whether you choose mainland Spain or the Balearic islands or the Canary islands you are definitely not going to be disappointed. If you want to be close to the best beaches then you might want to have a look at our toplist of beaches:
Rules for Transport
The biggest concern when it comes to holidaying with kids is transport. Mostly because you want to make sure you keep them occupied during the journey. However you also want to make sure you are doing things right by following the rules.
Spain follows European law which means kids over 135cms tall and over 12 years are able to travel without a car seat in a vehicle. It is important that kids that do not meet those requirements use the right car seat for their age and sit at the back of the vehicle. Babies need to have a rear-facing car seat until they are at minimum 15 months of age.
However on public transport kids of any age do not need a car seat. When it comes to taxis you should ask for a car seat when you are booking a taxi. However most taxi do not have car seats so you will need to check before you book any service. Uber and Cabify have car seats, but not in all their vehicles.
Accommodation
Most hotels are small, especially in larger cities. However if you are willing to pay extra in city areas you will find hotels with larger rooms that can accommodate more people. You can look for family suits or hotels with interconnecting rooms to create a larger space with some more privacy.
Families with more than one older kid might want to consider a holiday rental to reduce the cost of the trip. If you use a site like Booking.com you can filter stays and look for apartments, holiday homes and villas instead of hotels if that is what you prefer. And add any other filters to tailer and find the right accommodation suitable for your family.
FAQs
Is Madrid or Barcelona better for kids?
Barcelona is slightly better for kids than Madrid for a couple of reasons. Both offer many kids activities and attractions, but Barcelona offers slightly more. Additionally Barcelona has the slight edge over Madrid because it is a coastal town with beaches. Both have child minding services at any time of day and have wide pavements for prams and strollers.
Related Articles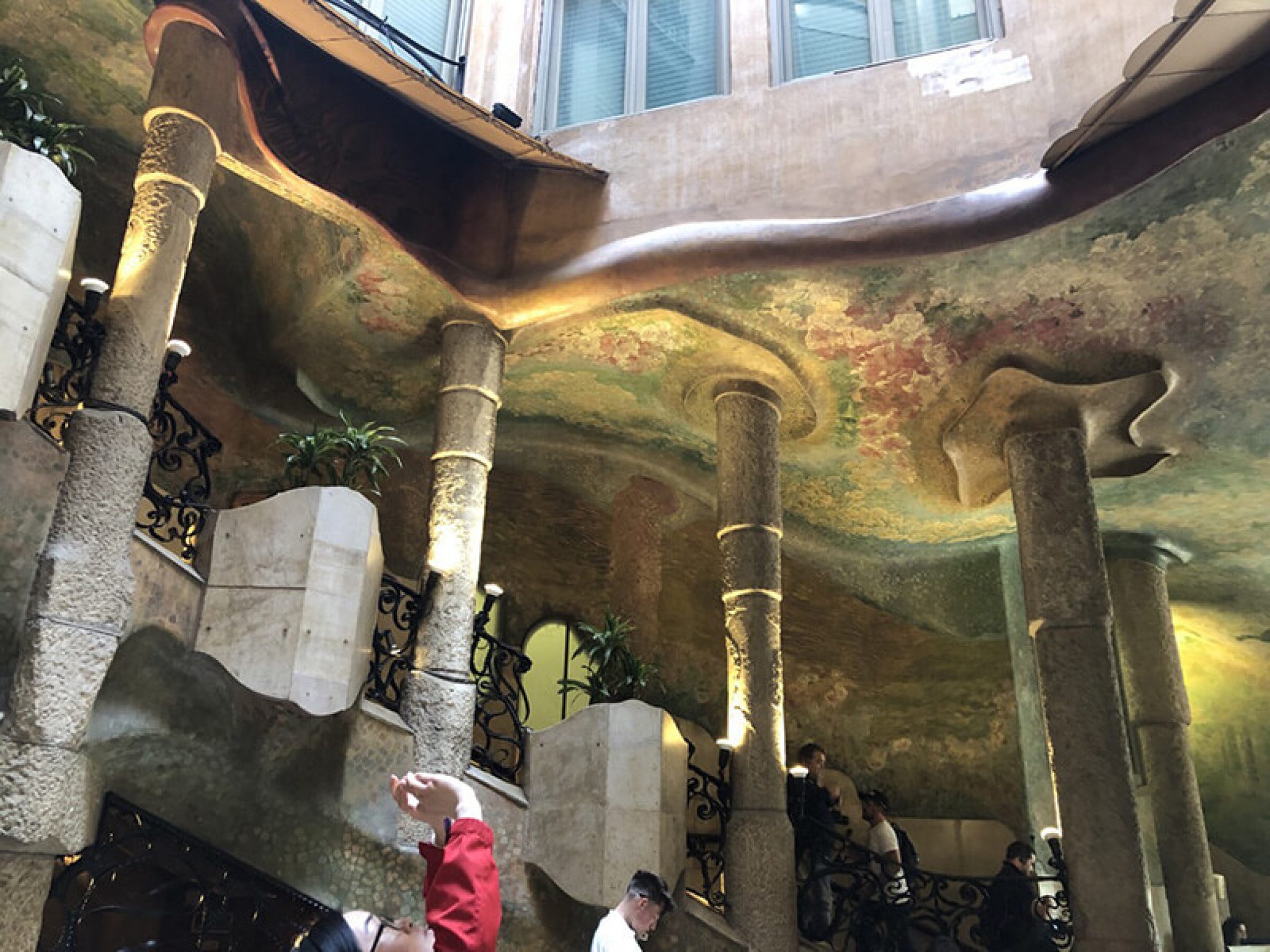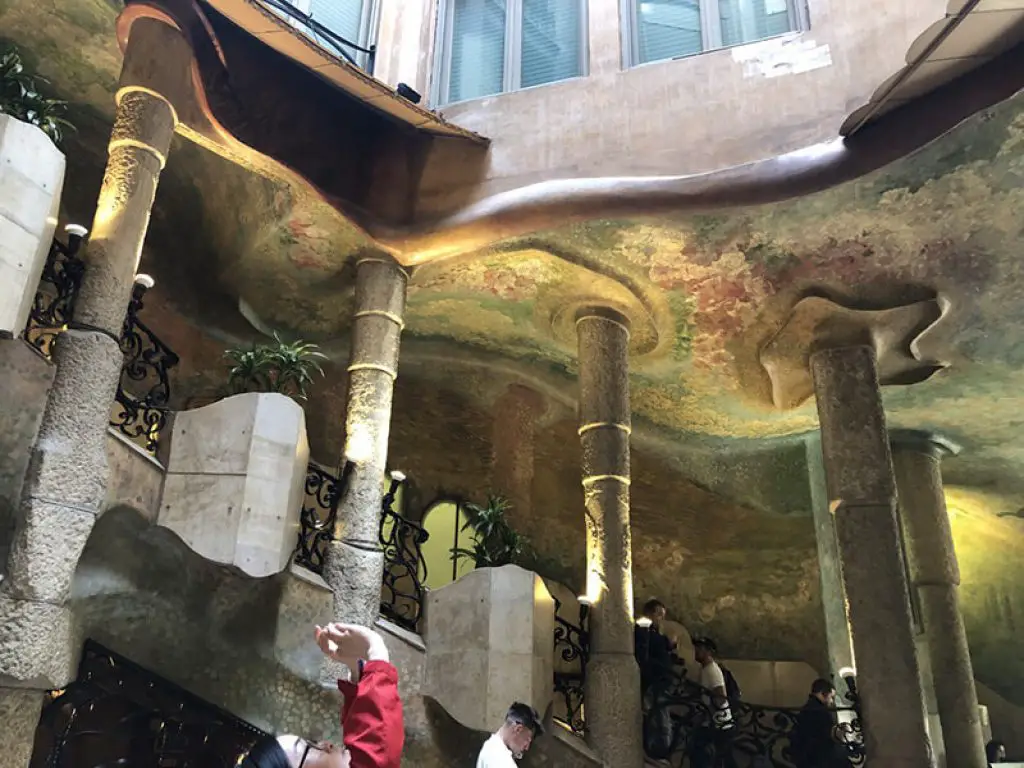 Family Holiday in Spain, Kids Activities, Itineraries and Guides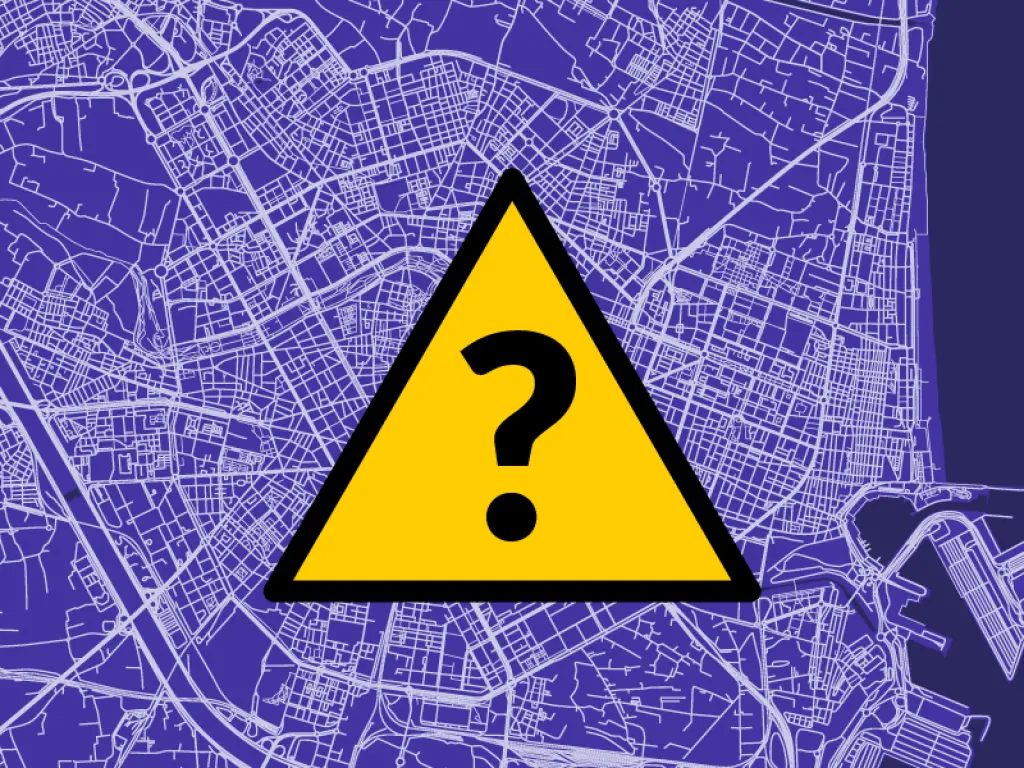 Is Valencia Safe? Information for Tourists Going to Valencia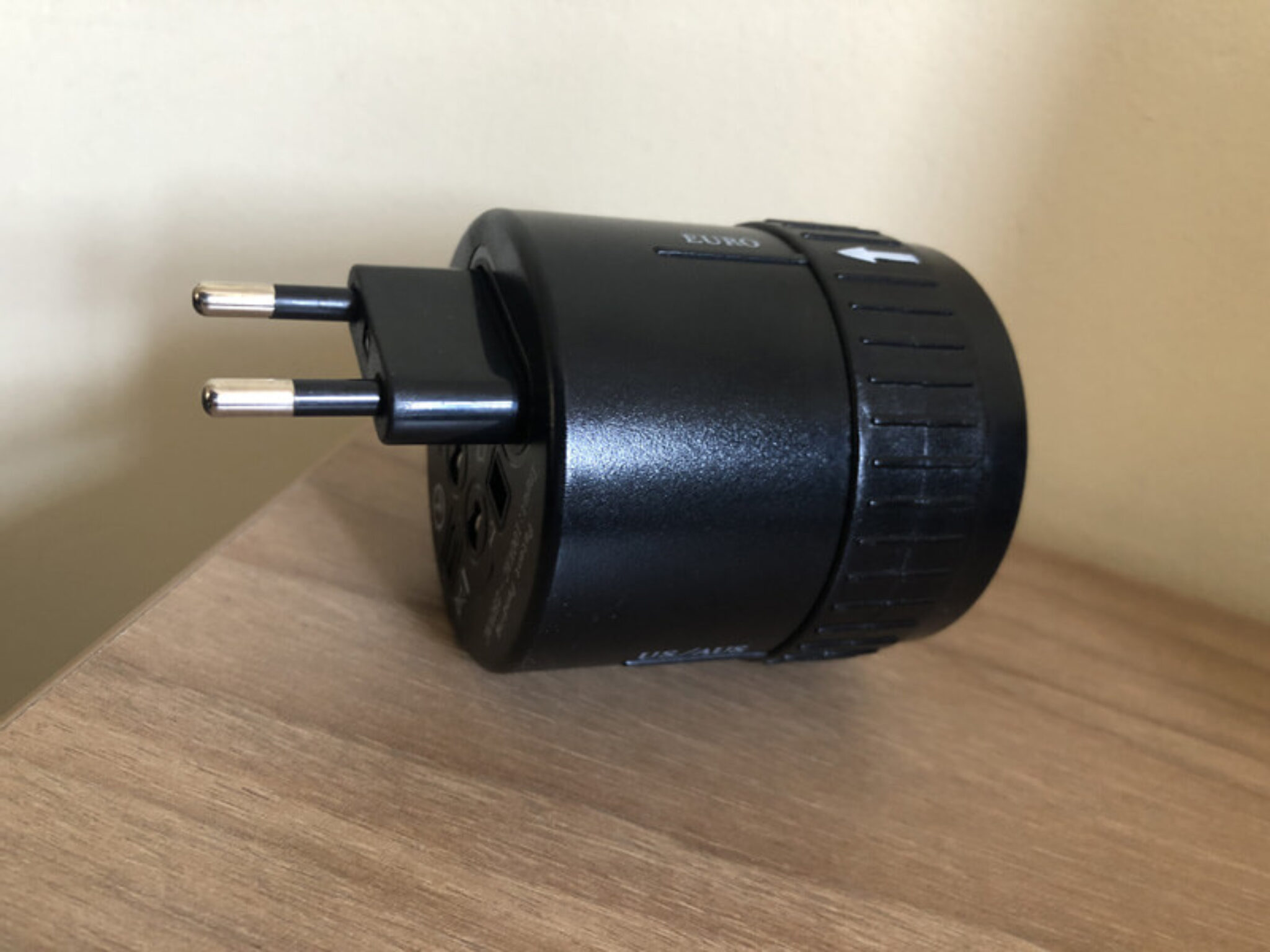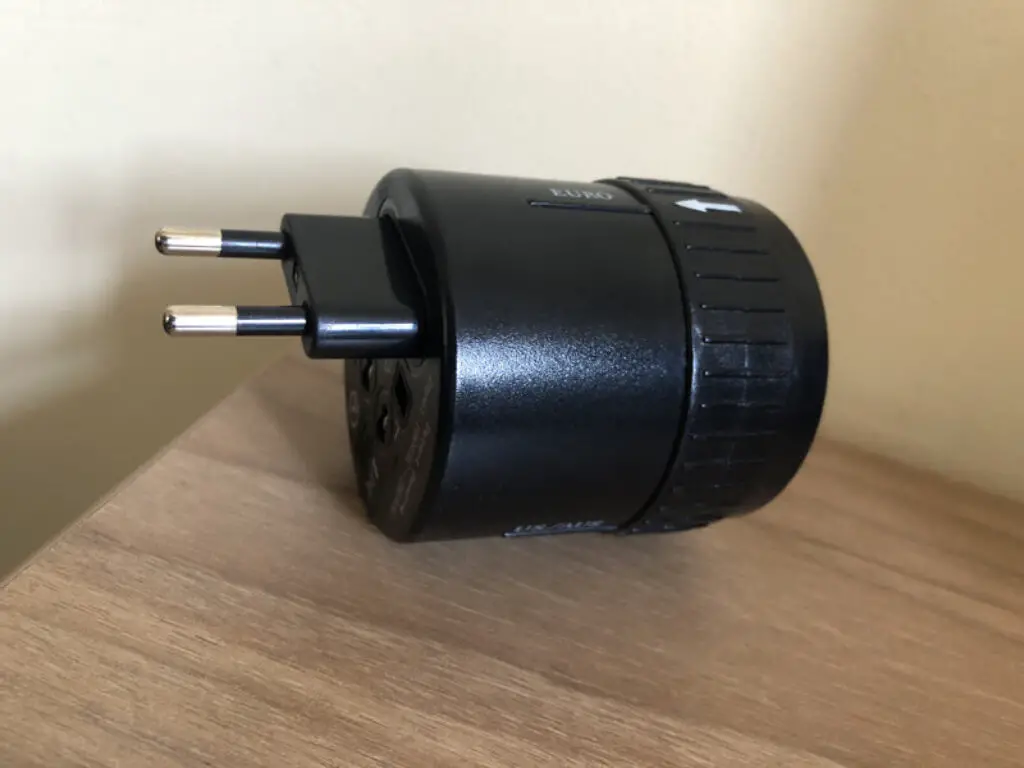 Charging Devices in Spain: Voltage and Power Outlets