What To Expect From Katmandu Park, Mallorca | Map | Surroundings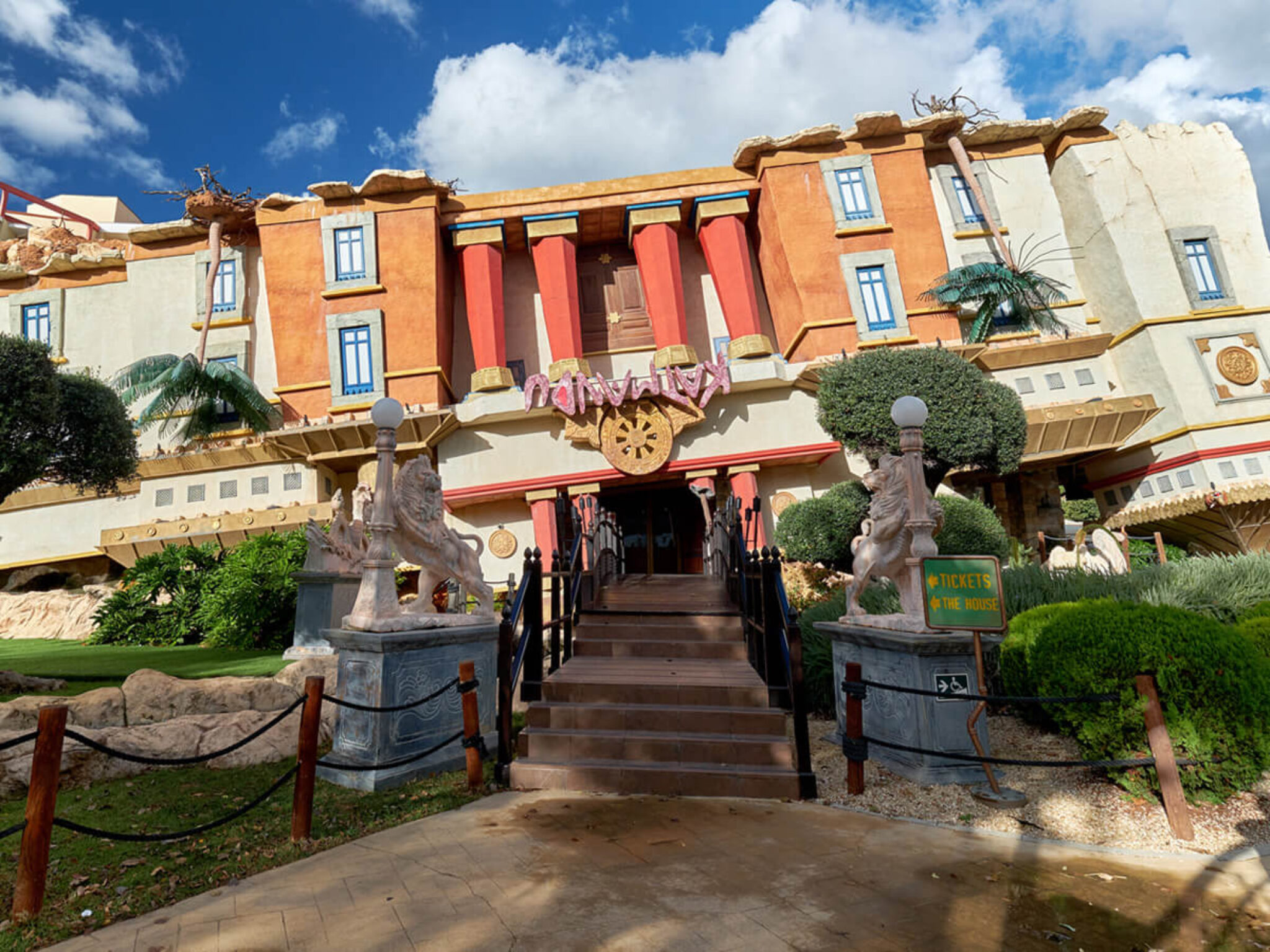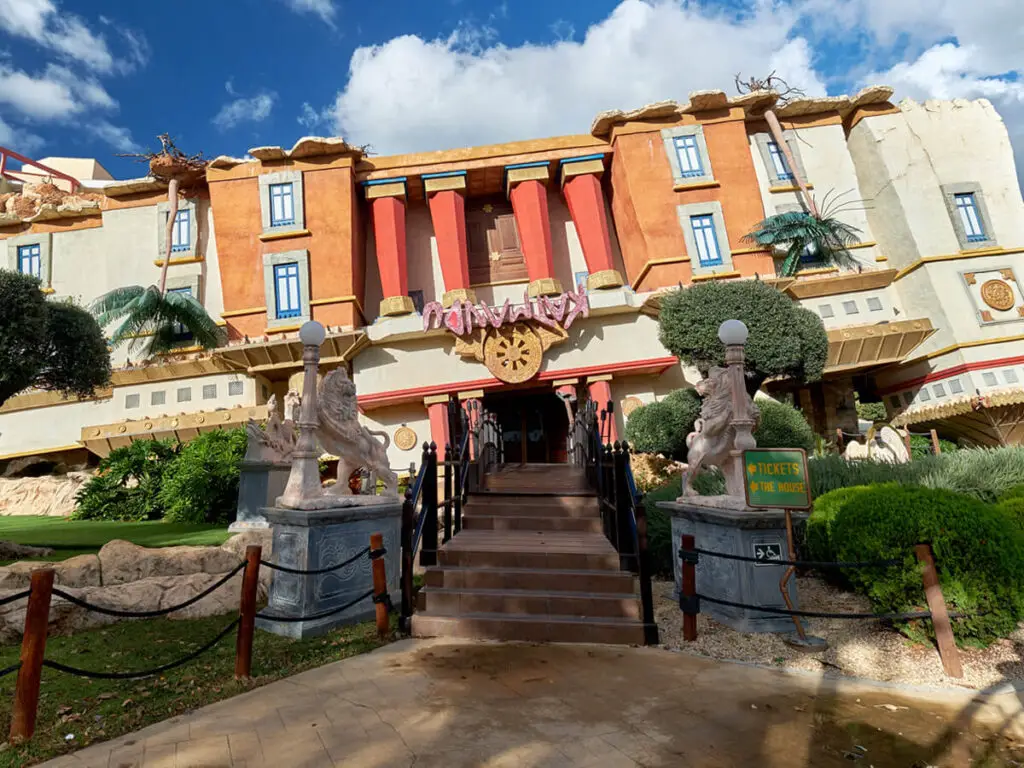 Katmandu Park is the only theme park in Mallorca and one of the best rated activities on the island. It has 13 different experiences including one water based attraction for kids to cool off in summer. It is certainly a well designed park with many interactive elements that sparks kids imaginations.
Katmandu Park is open between April through till October, depending on demand. Its opening hours are between 10am and 6pm in the evening.
You can visit the Katmandu website to book tickets directly or else you can opt for tickets to the park including transport to and from the park.
Attractions
This park has around 10 different attractions, so it is not large. However it definitely has enough to keep the kids entertained for at least a day. Plus you know how kids are, they want to do things again and again so they can actually spend several days at the park.
Some families visited the park for a week, but as you can imagine they thought it was a little too much. Plus there are also some other things to do in the area which are definitely worthwhile checking out. I will mention some of the other activities further down this article.
So what attractions are in the Park? There are 8 different areas in the park with 13 different experiences. Here I will give you some detail on each.
1. Katopia Splash Park
Katopia Splash Park is a place where kids can spend many hours splashing around in and around the water fortress. They can play in the water and go down the twisting slides.
There are more than 150 interactive water elements here, 2 of which are drenching buckets. They fill up with water a huge amount of water – 3000 litres to be precise, and tip it over every few minutes
Additionally every hour some mythical characters as well as other fish and squid come along to play in the water. As you can imagine, the kids absolutely love it!
2. Katopia Soft Play
Katmandu claim that this is the largest soft play structure for kids in Spain. It is definitely pretty large because it spans across 5-levels where there are loads of fun things kids like. In this indoor area, kids have tunnels they can crawl into, trampolines, slides and more with a brightly coloured sea theme. You get to see replicas of sharks, sea horses and different sea creatures all around.
This areas is for kids under the age of 12, plus there is a separate area for kids 2-4.
3. Golf Expedition
The mini golf course is loads of fun. As everything in Katmandu Park, this course has a theme – a jungle theme to be precise. It gives the mini golf a lot more of a fun atmosphere. You have the option to go with an 18 or 36 hole expedition.
However one thing to bare in mind is the heat in summer. All attractions are indoors or in pool water except for this one. Personally I would avoid doing mini golf during peak hours of the day when it is hot. Alternatively make sure you slap on good sun screen, a hat and take a bottle of water to keep hydrated.
4. The House
You have to walk through The House to experience it. It has a lot of interactive elements for little hands to touch and also has life-sized games.
The House is covered in wonders and includes a 3D experience where you can see fish coming out of a fish tank, a rainbow tunnel a musical forest and you see the mysterious Yeti.
5. The House of Magic
This is a 4D experience complete with moving seats and wind. In The House of Magic you are taken on a journey to explore a magical mansion alongside a ginger kitten named Thunder. Thunder is lost and will need to get through some traps before he can get out of the mansion! Along the way he meets some other cute characters.
6. Zombies XD Dark Ride
This is your standard 3D experience where you are sitting in a seat coupled with a laser gun for you to shoot zombies. Additionally the experience is monitored so whoever shoots the most zombies is the winner. It's loads of fun, but it can be intense and scary for the little ones. As a result it is for kids aged 9+.
7. Desperados Theatre
In this experience you need to take out the outlaws running amuck in the Wild West. Armed with a laser gun on simulated horse back, you will get plunged right in the into all the action. The experience is monitored so whoever gets the most outlaws wins the session.
8. Los Banditos XD
Another experience of the Wild West, except this time you will need to shoot mutant robot cowboys. They are everywhere, and each one needs to get terminated!
9. Steambot Laser Challenge
You have to get through the field of laser beams to break into a lab to complete you mission. To do this you have to do anything you can to get there. You will need to walk, crawl and jump or whatever it takes to get there.
10. 4D Experience
This 4D theatre has a selection of 4 different adventures. You can do the:
Sky Hunt
Pinocchio
Canyon Coaster
Jet & Jin
All of them are a form of roller coaster. Okay you are in a static seat, but the screenings are all about travelling like on a hoverboard, helicopter or something similar. So you will go through all the whims of the adventure for a load of excitement.
Sol Katmandu Hotel
Right in the middle of Katmandu Park is an all inclusive 4-star hotel called Sol Katmandu that is part of the complex. It is at the top of this list of places to stay in Magaluf on Booking.com. If you want, you can book your stay here so you are more immersed in the experience. Additionally it is more convenient because you are right in the middle of the action as soon as you walk out of the hotel.
As soon as you walk into the hotel you are checked in through a time-travelling tram! The nice thing about this hotel is that it is themed around the Legend of Katmandu. Hence the name of the park. It is about a mythical Yeti who guards a powerful red jewel.
The rooms are basic, but also in-keeping with the theme with beautifully designed walls that the kids love. Also inside the hotel are a few more things that the kids have access to. Like for example the pool and the kids club and not to mention the buffet breakfast with characters doing a musical show.
Breakfast is pretty good, but the resort could definitely improve the food. They have a repetitive menu and offered things that do not go together.
However the kids club in particular is really good because they have 3 different age groups of kids. They cater to babies all the way up to older ones. The kids are occupied from 10am-12pm then again from 3pm-5pm will different activities organised every time. This is perfect because it gives you some respite to relax while you are there.
What is Around Katmandu Park
There is a beach 250 meters away from the park which is always handy. Additionally there are 13 different types of fun activities to do with kids in Mallorca. However you may want to stick to the Magaluf area around Katmandu. In this case there are several things to do as you can see from the map.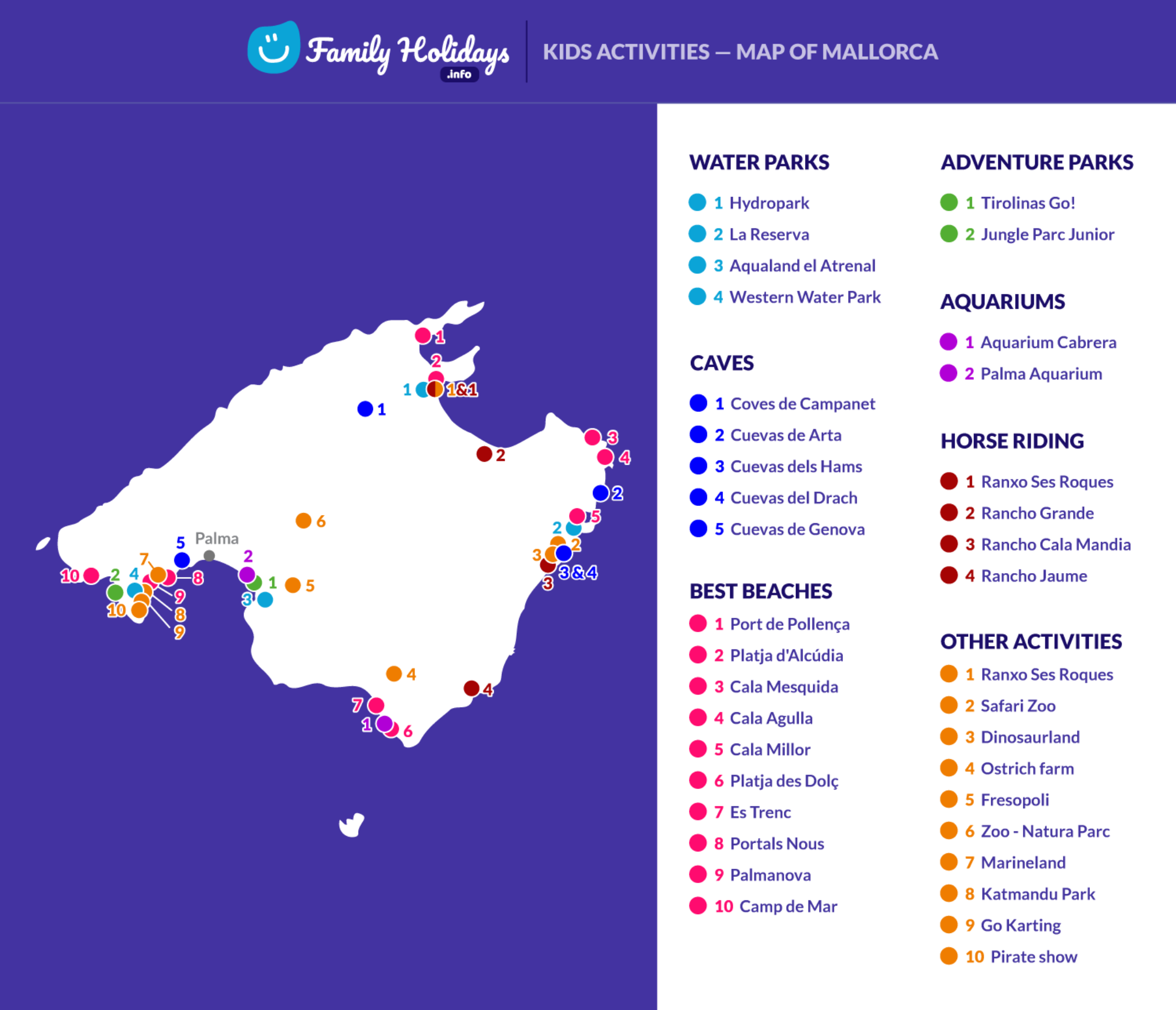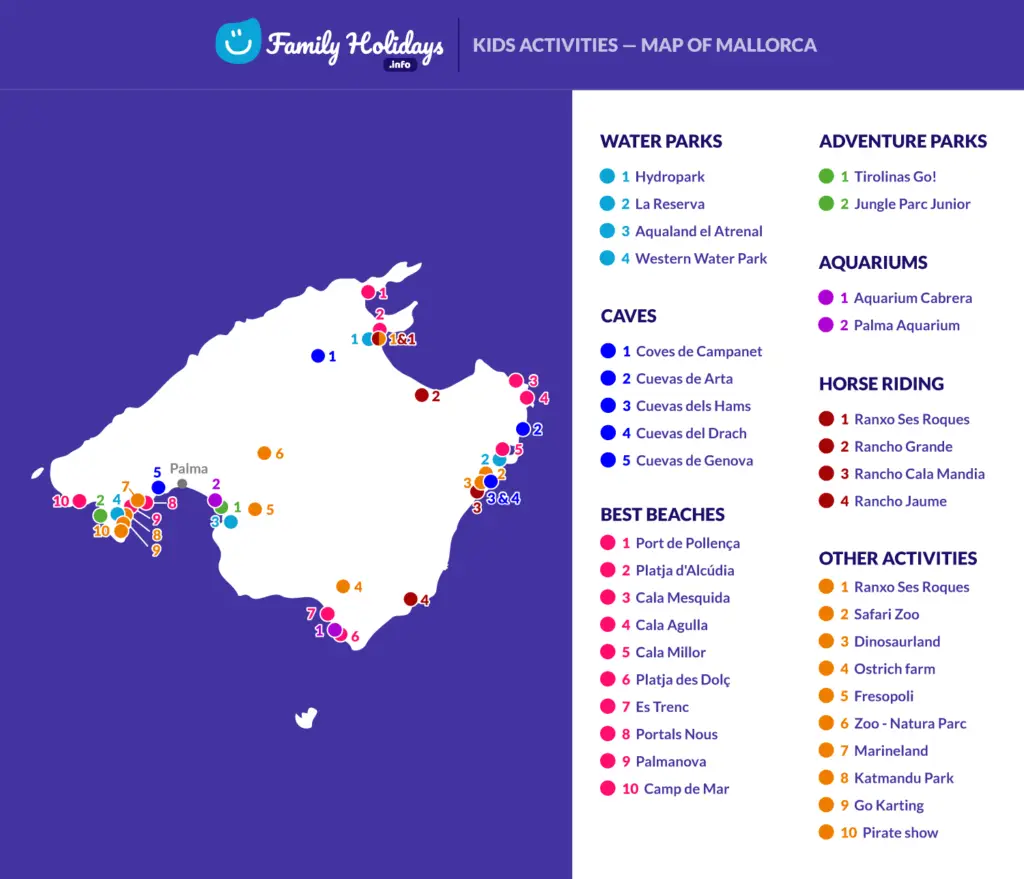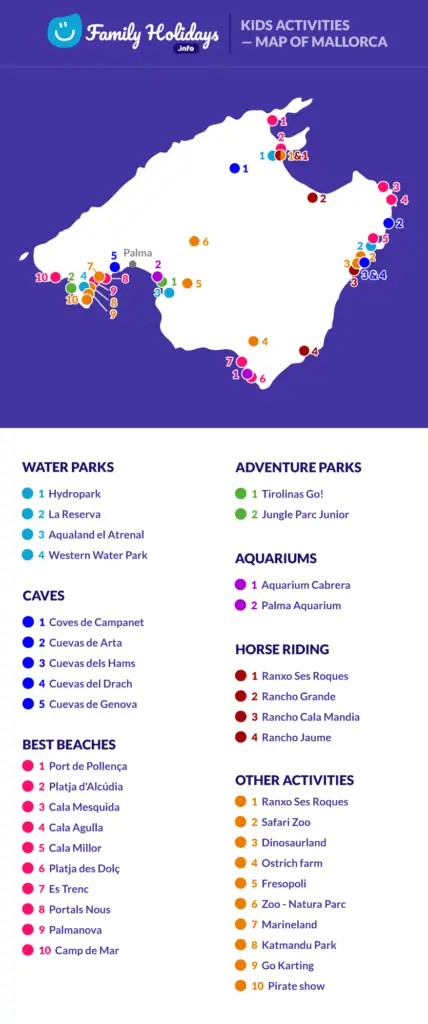 All the activities listed are all in the article linked to above. The highlights around the area are Jungle Parc Junior the adventure park, Marineland which is like a little mini sea world, Go Karting and the Pirate Adventure Show I covered here.
Moreover Magaluf is part of the Serra de Tramuntana area. It is the most scenic part of Mallorca as well as UNESCO World Heritage site with some great history. There are some very beautiful villages here as well as sites to see including some monasteries. To learn more about this area you can check out the article on the the best side of Mallorca for views, beaches and activities.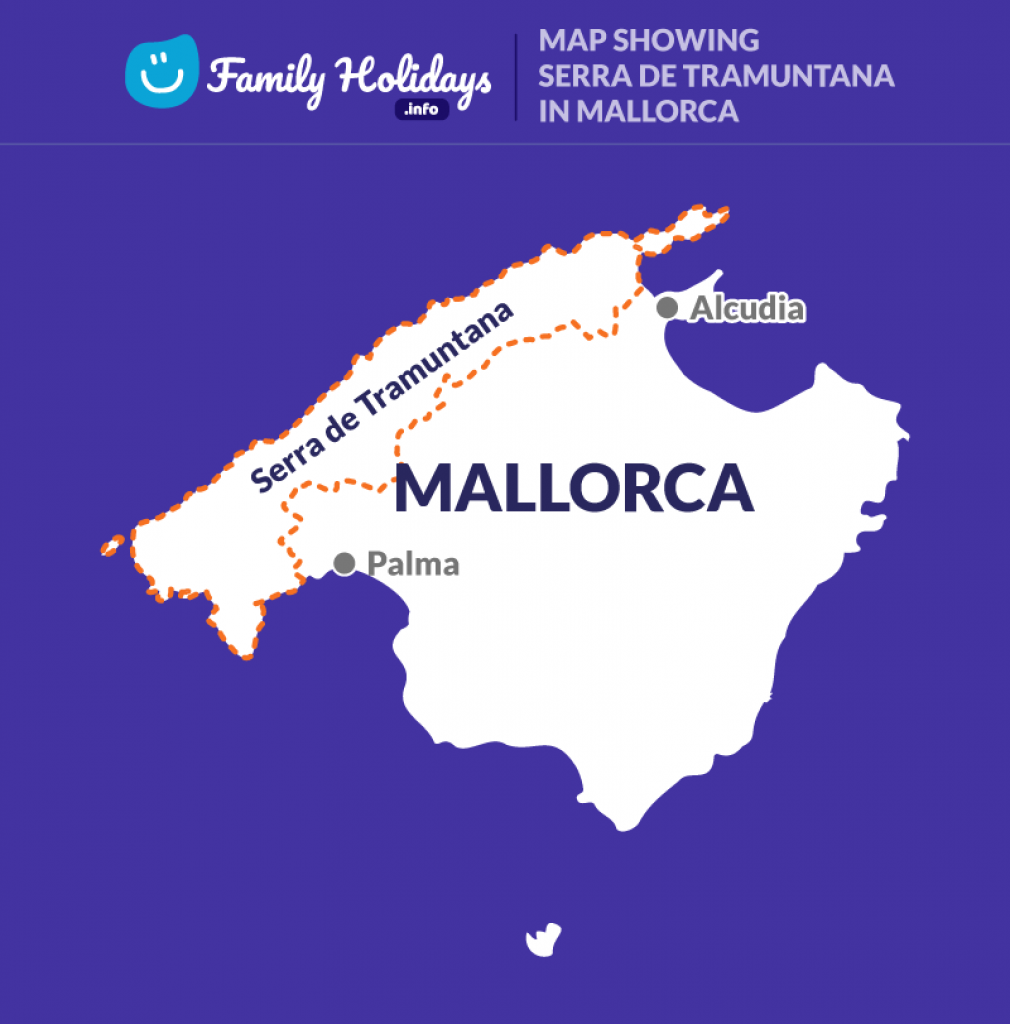 How to Get to Katmandu Park
Katmandu Park is just under 30kms from Palma airport and would only entail a 40 minute drive to get there by car. However the port of Palma is even closer at 15kms away from the park. So if you take the ferry to Palma you will have just over 20 minutes to get to the park.
Related Articles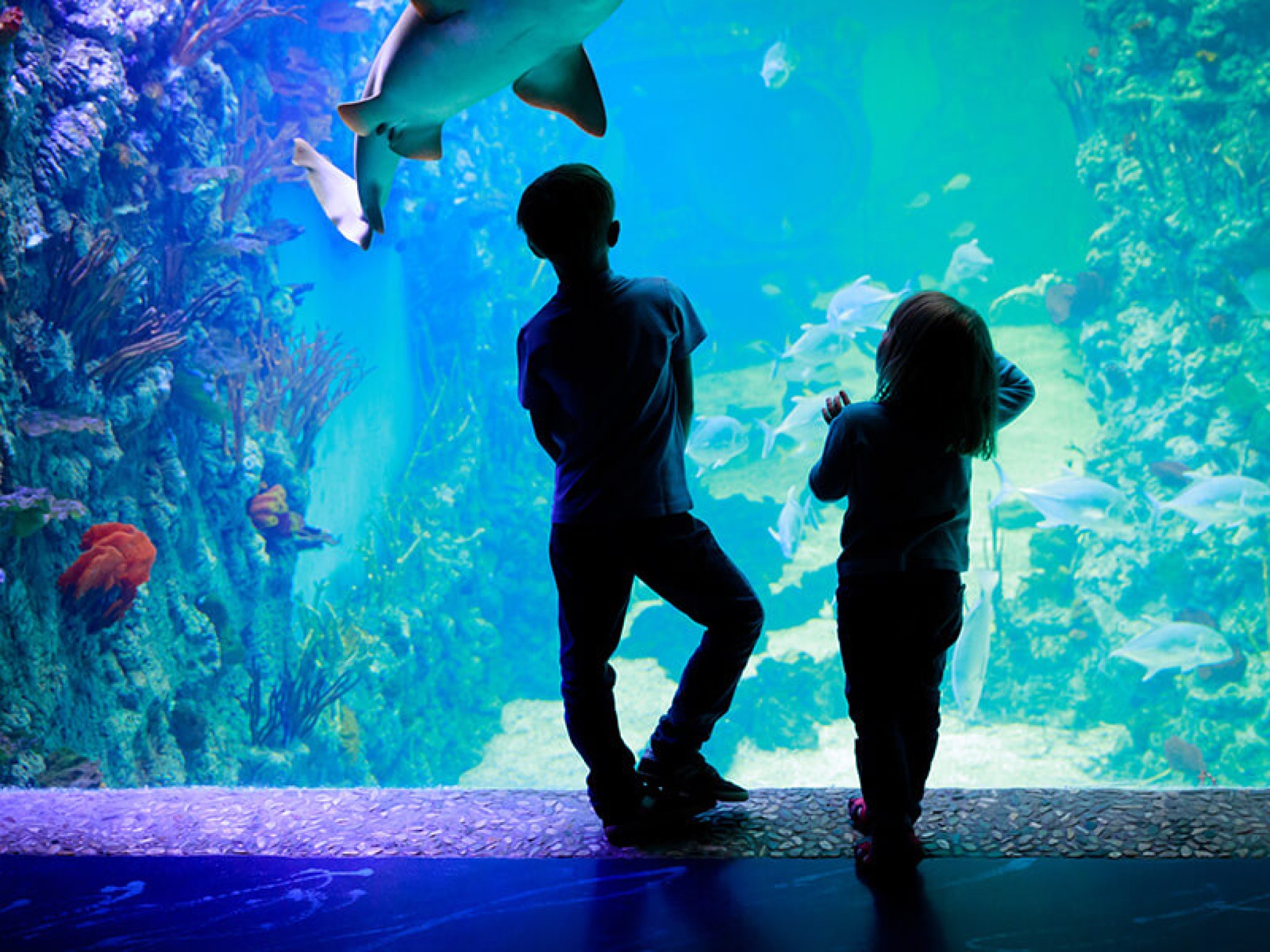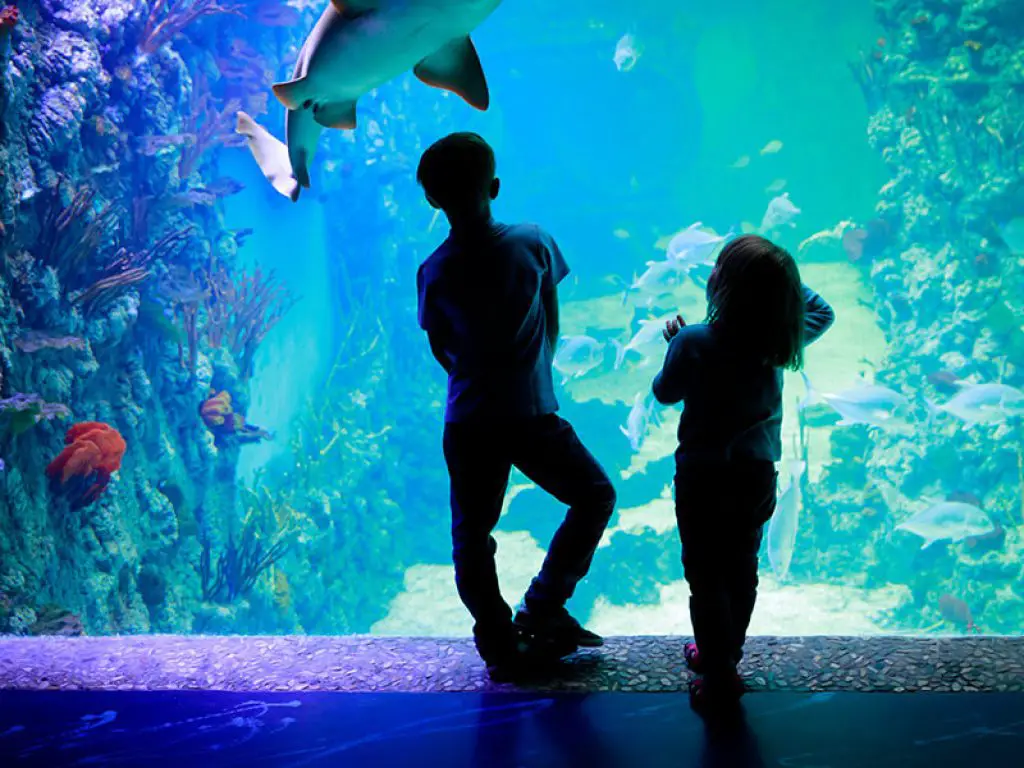 Mallorca Family Holidays, Kids Activities, Itineraries, Guides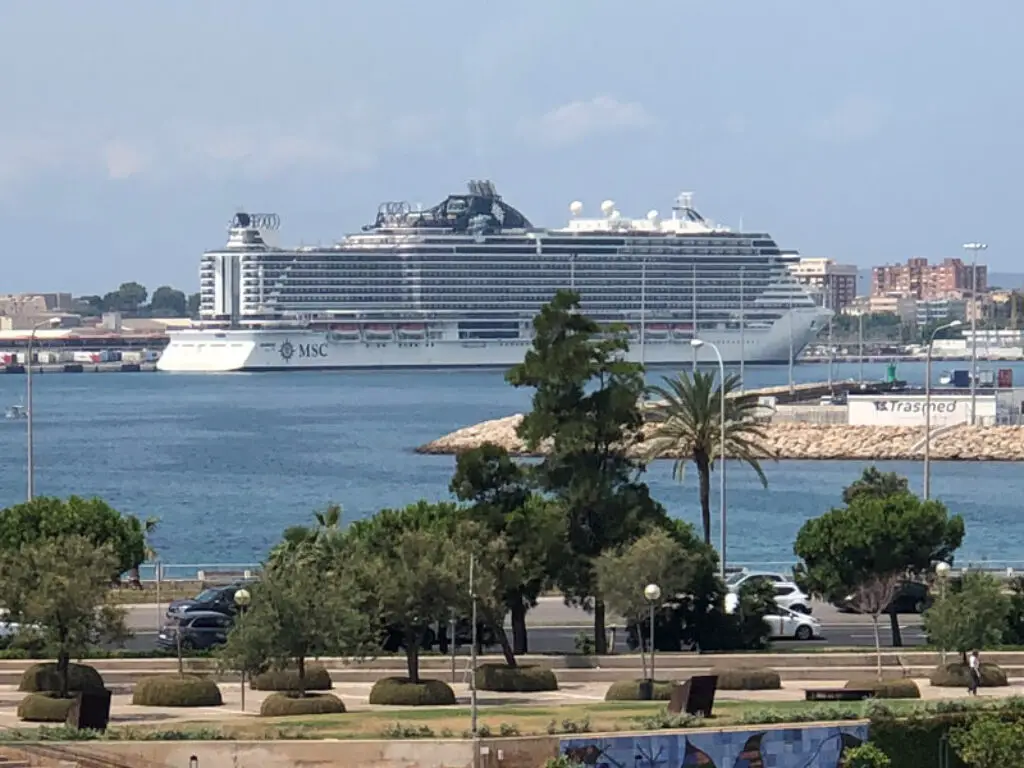 Walking From Palma Cruise Port: Info, Sites and Beaches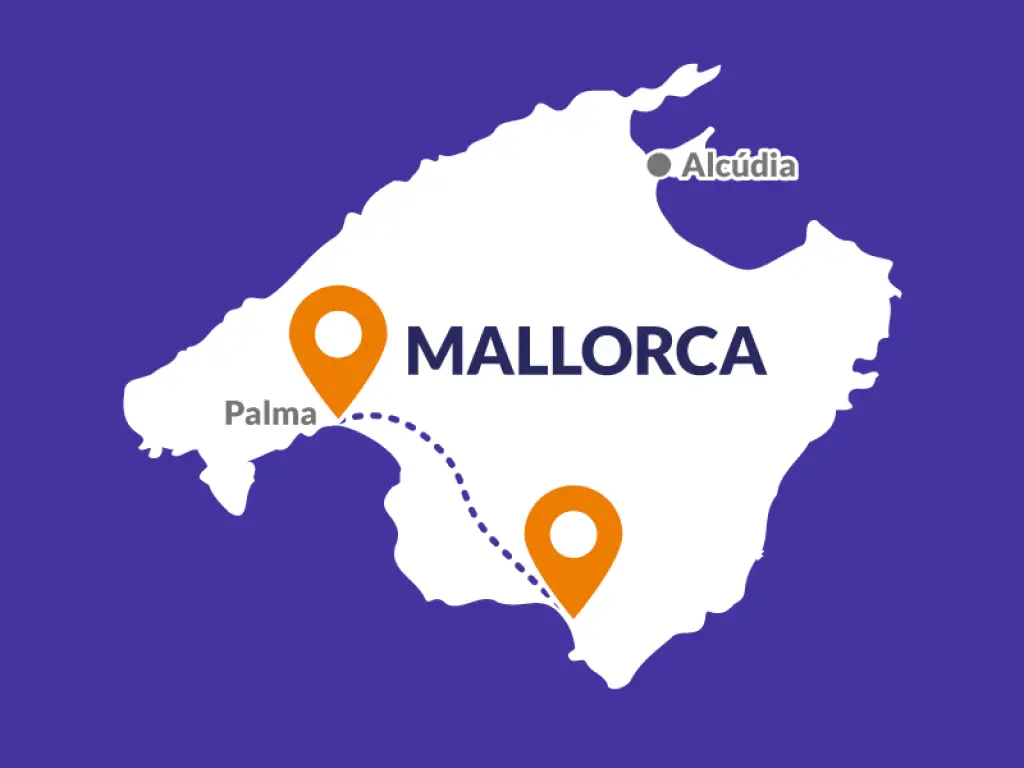 Getting Around Mallorca: Public Transport vs Car Rental vs Taxi