Walking From Palma Cruise Port | Info | Sites | Beaches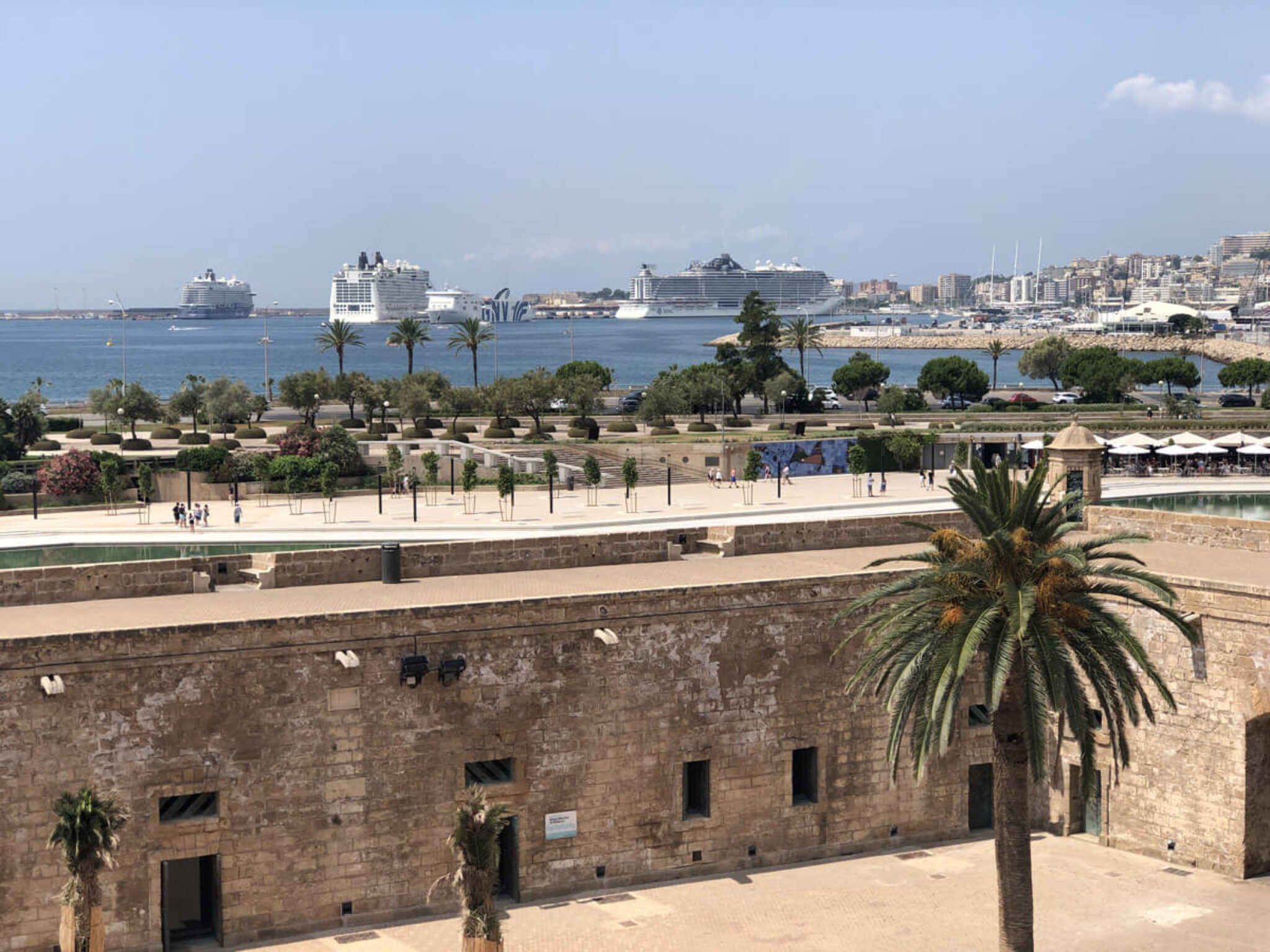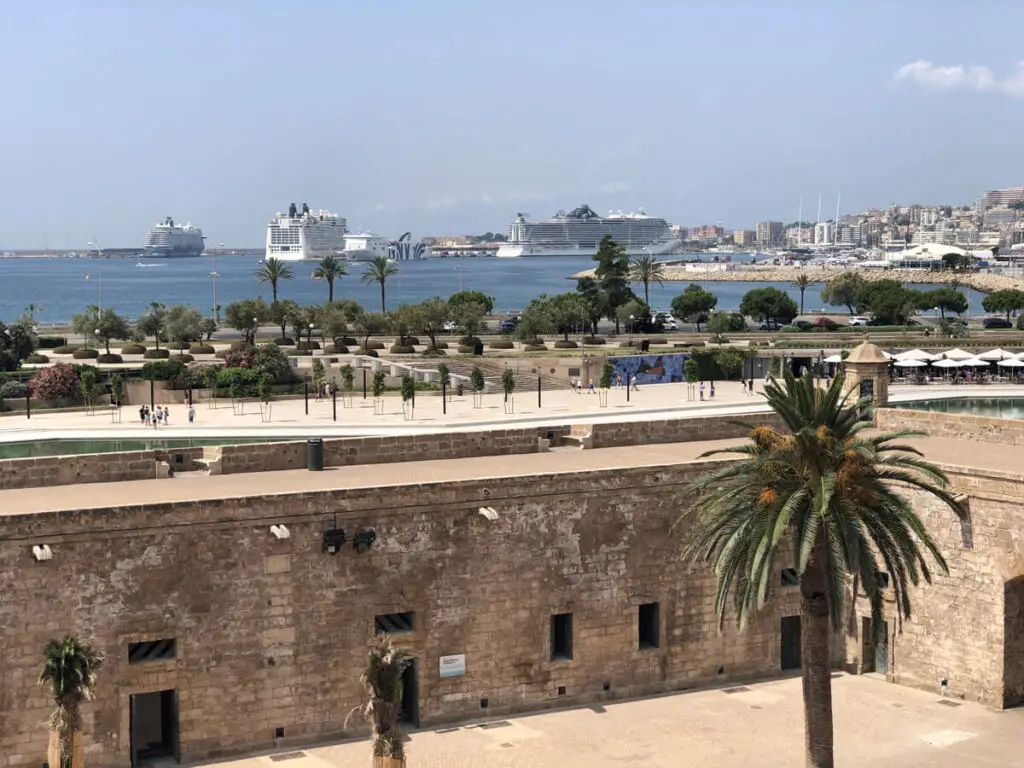 How wonderful – you're cruising to Palma de Mallorca! Palma welcomes millions of cruise ship passengers every year, all drawn by its picturesque beauty and history. Once you dock at the Palma cruise port you will have the opportunity to explore the city's vibrant streets, iconic landmarks, and Mediterranean charm on foot.
There is a 3.7km to 6km walk from the Palma de Mallorca cruise port to the old town depending on which terminal the cruise ship is docked. As a result, it could take 45 minutes to 1 hour and 15 minutes' to walk to the Palma Cathedral in the old town. However, on hot summer days, you should consider using transport to avoid heat exhaustion and sun exposure.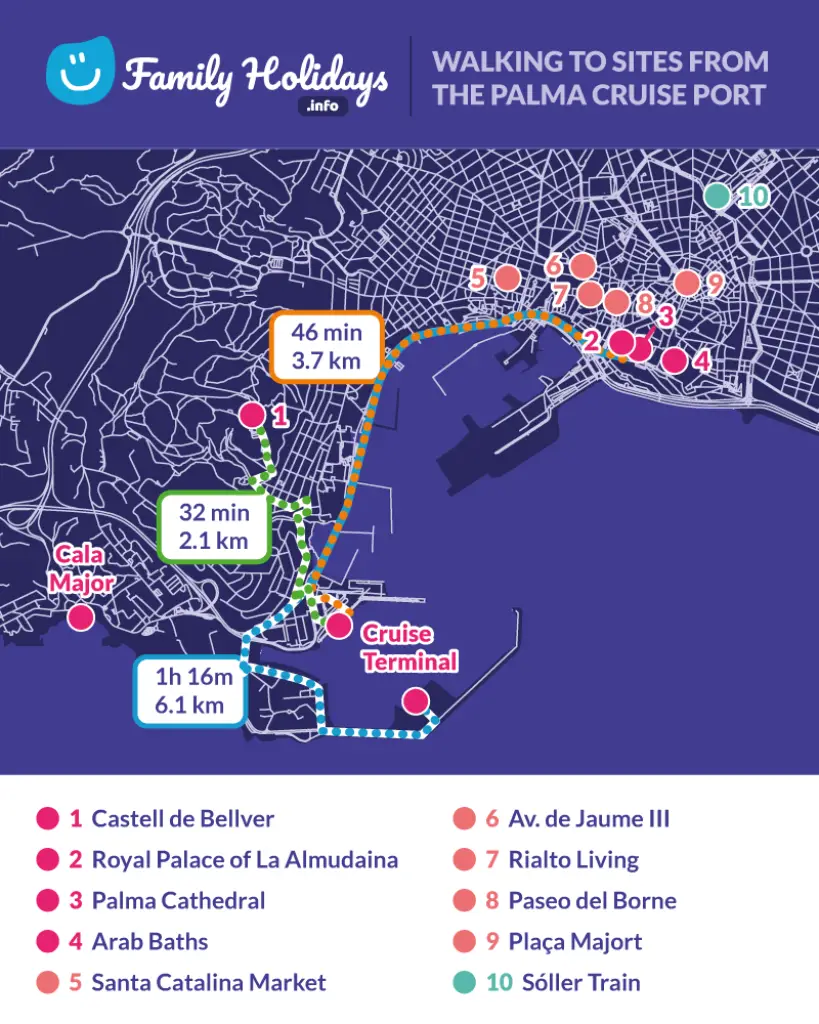 In this guide I aim to provide you with a selection of historical sites, shopping areas and beaches you could consider visiting. You can either walk to these locations or use transport to get there. With this itinerary, you will discover the highlights of Palma de Mallorca conveniently and at their own pace.
Where Cruise Ships Dock in Mallorca
Cruise ships visiting Majorca dock at the main port of the island, which is the Port of Palma de Mallorca. The port is located in the capital city, Palma de Mallorca, on the southwestern coast of the island. This port is well-equipped to handle cruise ships of various sizes and is one of the major cruise ship destinations in the Mediterranean.
Walking to Palma From the Cruise Port
As you disembark from the cruise ship, you will find yourself at the main terminal of the Port of Palma de Mallorca. From here, head towards the main exit, following the signs that guide you to the city centre. The walk from the terminal to the heart of Palma de Mallorca takes about 45 minutes to 1 hour 15 minutes.
To walk down to Palma old town you will need to walk along the seafront promenade, Paseo Marítimo. The walk along the promenade offers stunning views of the Mediterranean Sea, luxurious yachts, and vibrant cafes and restaurants.
As you move closer to Palma you will have some great views of the imposing sight of the Palma Cathedral (La Seu) and the nearby Almudaina Royal Palace. These historical landmarks showcase impressive Gothic architecture and are must-visit sites for history buffs.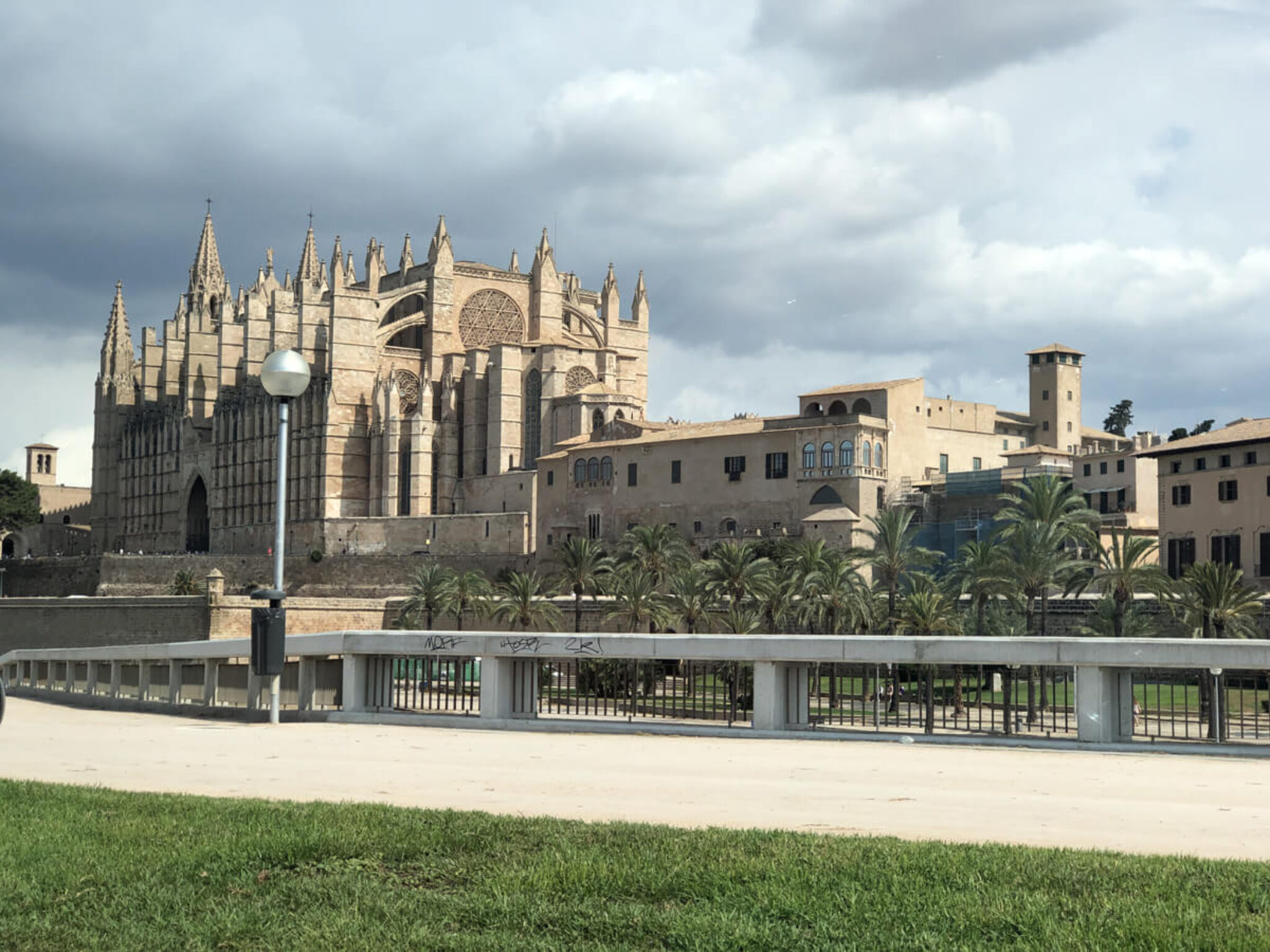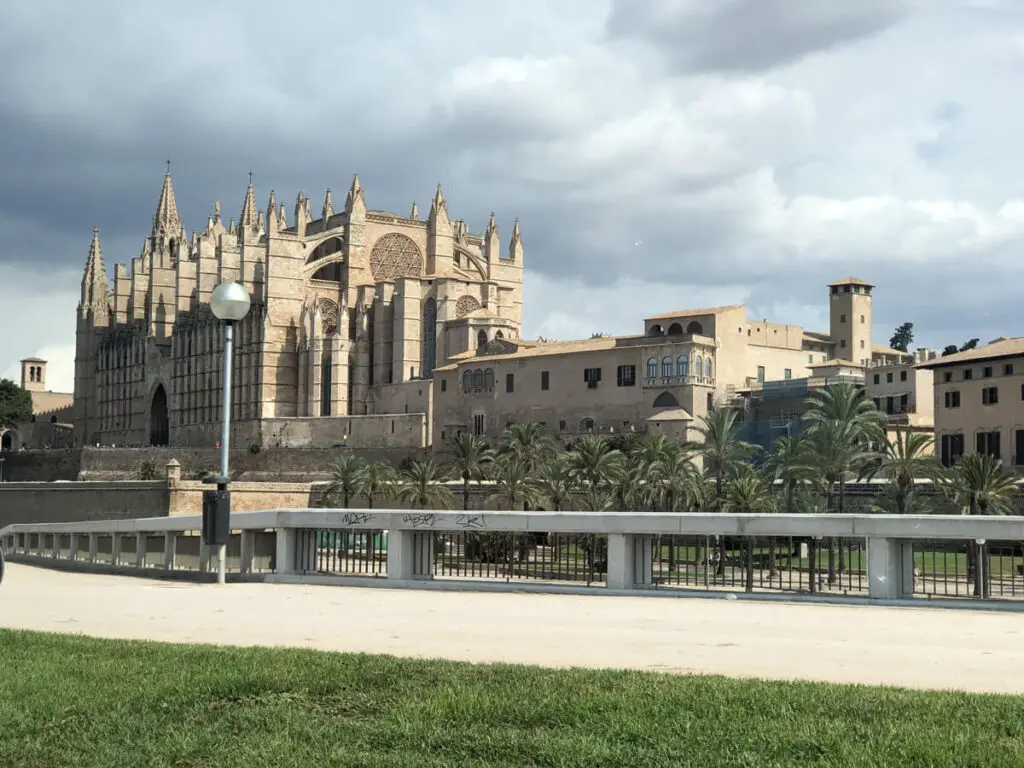 If you want to take a detour, you can see the Castell de Bellver before you get to the old town. The Castell de Bellver is a stunning Gothic-style castle located on a hilltop overlooking Palma. Its circular design is rare among European castles. It offers panoramic views of the city and coastline making it a popular historical and architectural attraction for visitors.
After that you can explore the old town. Here you'll encounter a treasure trove of historical sites that showcase the city's rich heritage and architectural marvels. There are also beaches and a fantastic shopping area for anyone that would like to do something different. Further down you will find what you can look forward to in Palma.
Transport From Palma Cruise Port
Your cruise ship may have a shuttle bus to take you directly to Palma old town. It will likely drop you off next to the Palma Cathedral.
Alternatively you can catch a bus to get you there. A bus from the cruise port to the Palma Cathedral will take around 23 – 34 minutes. There are many bus stops right next to the terminals to cater to the many passengers wanting to visit the capital.
On the other hand a taxi will take around 9-21 minutes. Terminal 1 is closer to the old town and take you less time to get there than if the ship is docked in terminal 6. You can use one of the taxi ranks at the terminal or use Uber to take you there.
Getting back to the Palma cruise port is also easy by either public transport or taxi. There are taxi ranks in Palma in main tourist areas.
Historical Sites in Palma
Palma Cathedral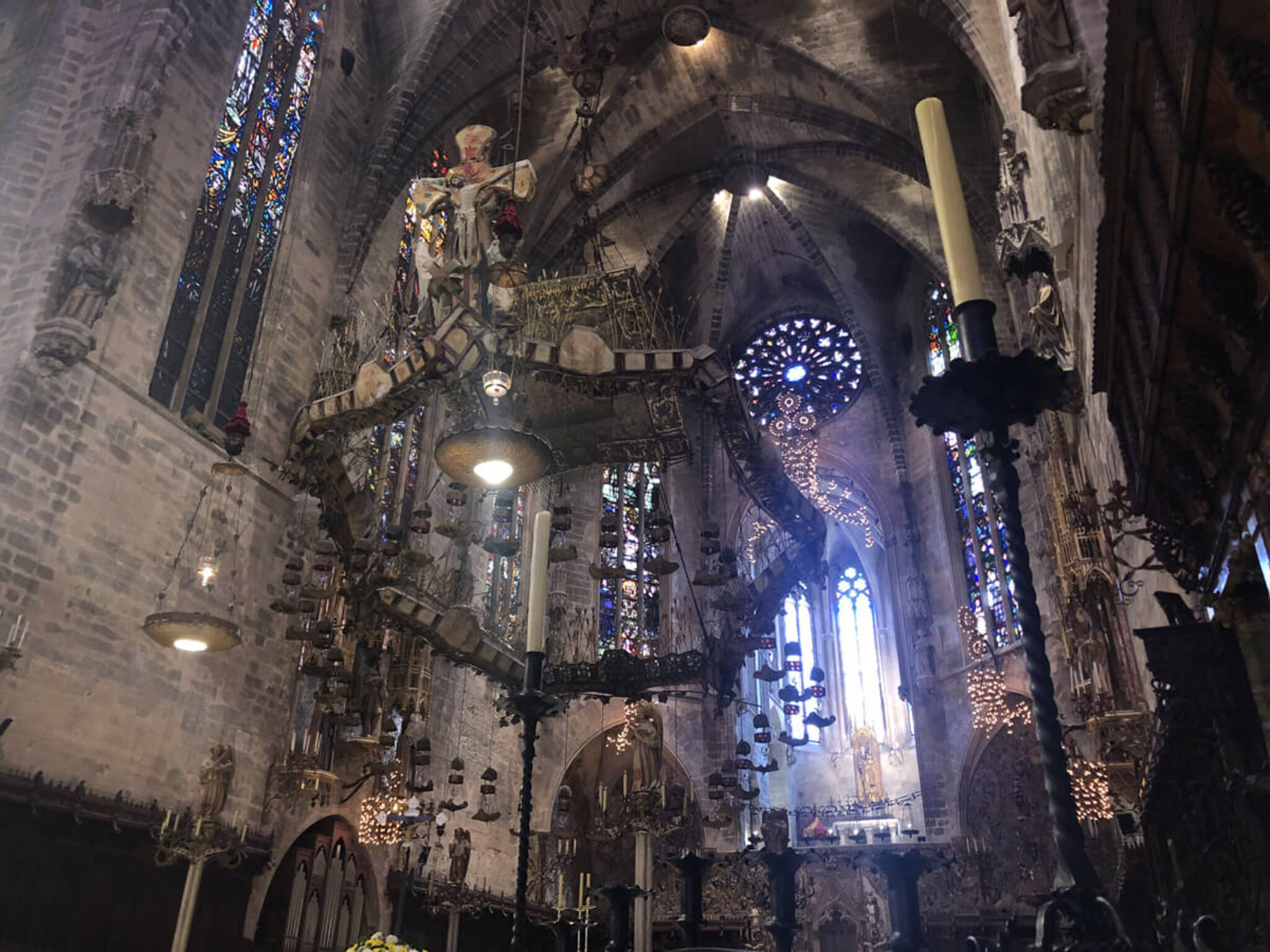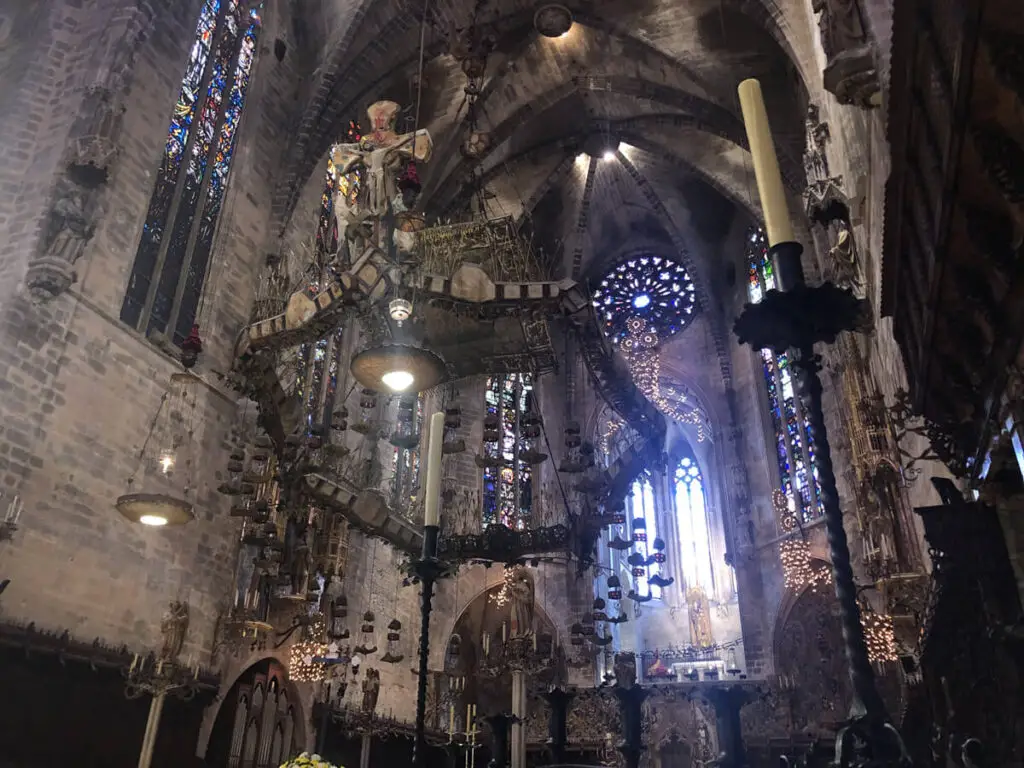 Palma's crown jewel is no doubt the Palma Cathedral. The Palma Cathedral, is more formally known as the Cathedral of Santa Maria of Palma or La Seu.
It's a magnificent Gothic-style masterpiece and an awe-inspiring architectural gem overlooking the Mediterranean Sea. Construction on the cathedral began in 1229 but continued over several centuries, resulting in a unique blend of architectural influences.
The cathedral's exterior is a sight to behold, with its massive flying buttresses, intricate spires, and ornate rose windows. The most famous of these windows is the "L'Almoina" window. It bathes the interior in a mesmerizing kaleidoscope of colours during sunny days.
Inside, you are welcomed by soaring nave columns, impressive vaulted ceilings, and an ambiance that exudes grandeur and spirituality. The cathedral houses stunning chapels, religious artefacts, and important works of art by notable artists like Antoni Gaudí and Miquel Barceló.
One of the cathedral's most remarkable features is the intricate Gaudí-designed baldachin, an ornate canopy over the main altar. The work of this world-renowned architect adds a touch of modernism to the overall Gothic aesthetic.
The cathedral's historical significance and architectural brilliance make it a must-visit attraction in Palma. You can purchase an inexpensive skip the line entry ticket to the Cathedral beforehand to avoid long queues during busy periods. With this ticket you can go straight inside from the side entrance over here.
Almudaina Royal Palace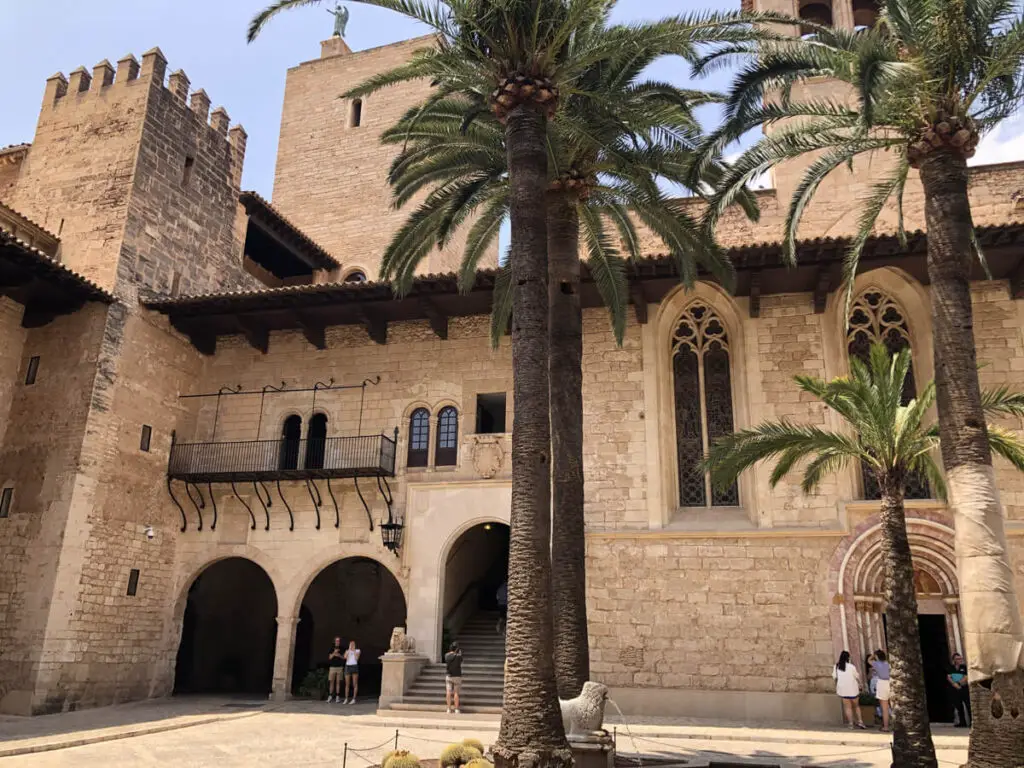 The Almudaina Royal Palace is right next to the Palma Cathedral. Originally it was built as an Arab fortress during the Islamic period, but later was transformed into a residence for Mallorcan kings.
Its architecture showcases a blend of influences, from Arab to Gothic and Renaissance styles, offering visitors a unique visual journey through time. Today, you can explore its opulent rooms, elegant courtyards, and pretty gardens, that provides a glimpse into the lives of Mallorca's past royalty.
To visit the Palace you could get entry ticket including a digital guide. However if you intend to visit both the Palma Cathedral and the Royal Palace and do not want a guide, you may prefer getting entry tickets for both here.
Arab Baths
The Arab Baths, or Banys Àrabs is another fascinating historical site that offers a glimpse into the city's Islamic past. Historians believe they were built in the 10th century during the Muslim rule of the island. They are one of the few remaining remnants of Palma's Moorish heritage.
The Arab Baths showcase typical elements of Islamic architecture, with a central domed room surrounded by smaller vaulted chambers. You can explore the various rooms, including a cold room, warm room, and hot room, which were used for ritual cleansing and relaxation by the Moors.
The architecture and design of the Arab Baths reflect the intricate artistry and engineering prowess of the Islamic civilisation. Delicate horseshoe arches, stucco work, and slender columns create an atmosphere of serenity and elegance.
Castell de Bellver
The Castell de Bellver is perched on a wooded hilltop just outside Palma. It is a striking medieval fortress with a unique and rare circular design. The castle was built in the 14th century for King James II of Mallorca and served as a royal residence. However over the centuries it also served as a military stronghold, and even as a prison.
The castle's layout is truly remarkable. It has a central courtyard surrounded by three distinctive towers: the Bellver Tower, the Homenaje Tower, and the Despot Tower. From its elevated vantage point, castle offers breathtaking panoramic views of Palma, the coastline, and the Tramuntana Mountains.
Today, the castle houses the Museum of History of the City of Palma (Museu d'Historia de la Ciutat). Here you will find a collection of archaeological artefacts and historical objects that shed light on the city's evolution over the centuries.
You can explore the castle's impressive ramparts, the elegant rooms, and the well-preserved interior spaces that offer insights into the daily life of its former occupants.
Best Beach Close to the Palma Cruise Port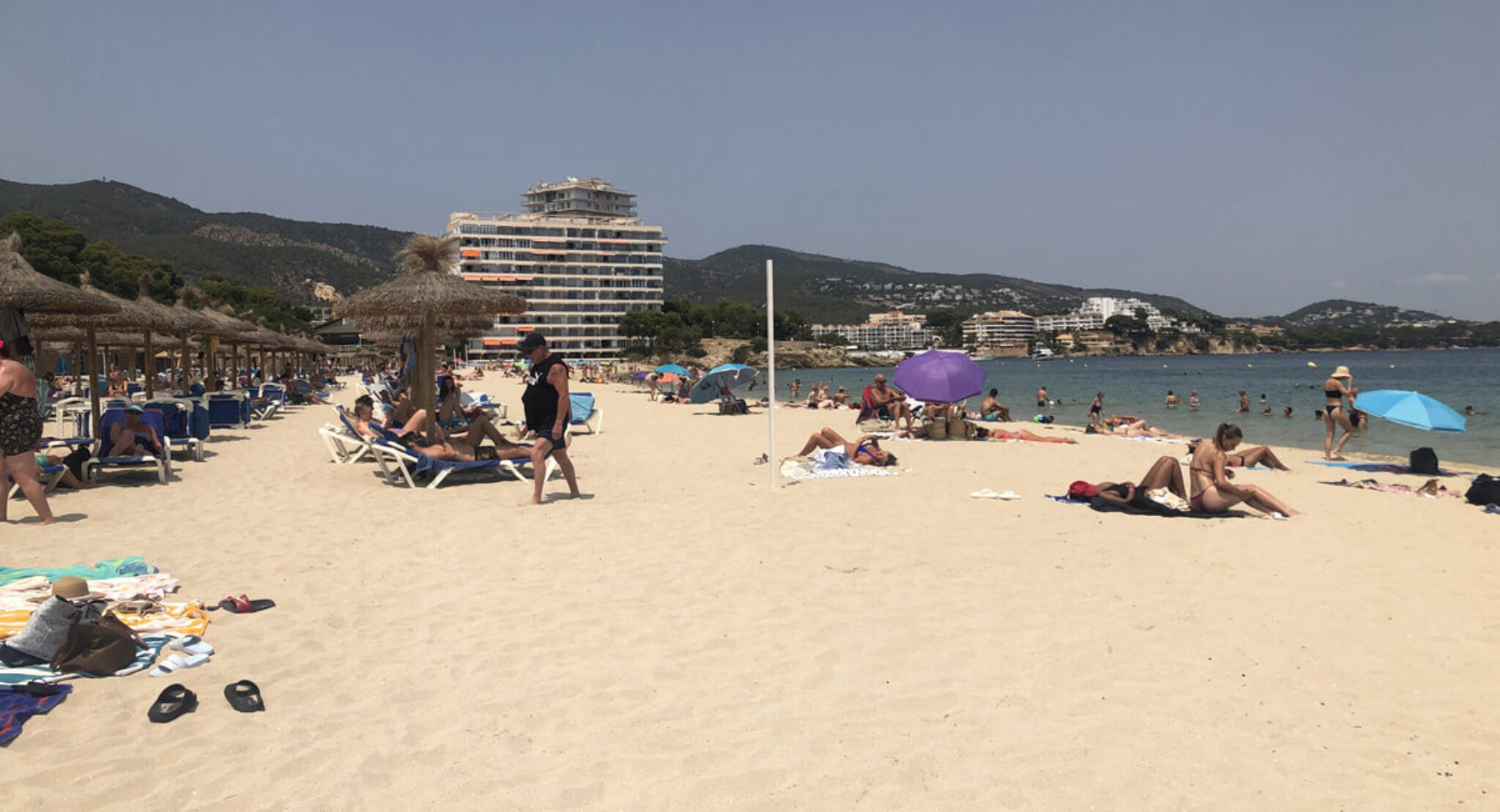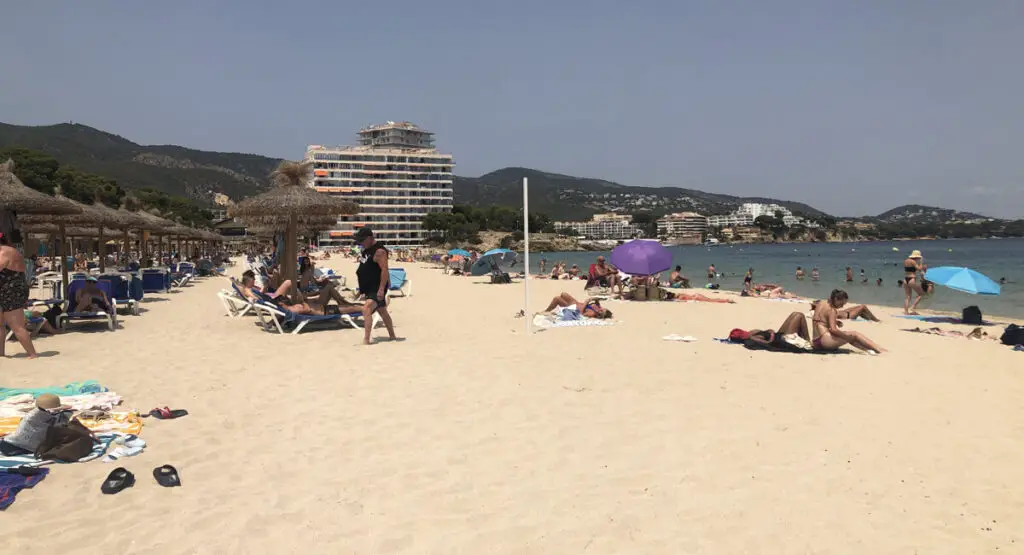 Mallorca has tons of beaches and all of them have bathers that take the opportunity to cool off in the water and enjoy the sun. Many of the beaches are lovely, but some of them are truly stunning.
Cala Major is the closest beach to the Palma cruise port, just 15 minutes away by bus. However Portal Nous or Palmanova beach are a couple of the best beaches in Mallorca and just a little further off. They are just over 30 minutes and 45 minutes away respectively by bus. Alternatively, 13 minutes and 15 minutes away if you opt for a taxi.
Shopping
Palma de Mallorca offers a delightful shopping experience that caters to various tastes and preferences. The city boasts a diverse range of shopping options, from high-end designer boutiques to quaint local markets.
You will find souvenirs, fashion pieces, and unique hand crafted items in different places. Here's a breakdown of the different shopping experiences you can enjoy in Palma:
Paseo del Borne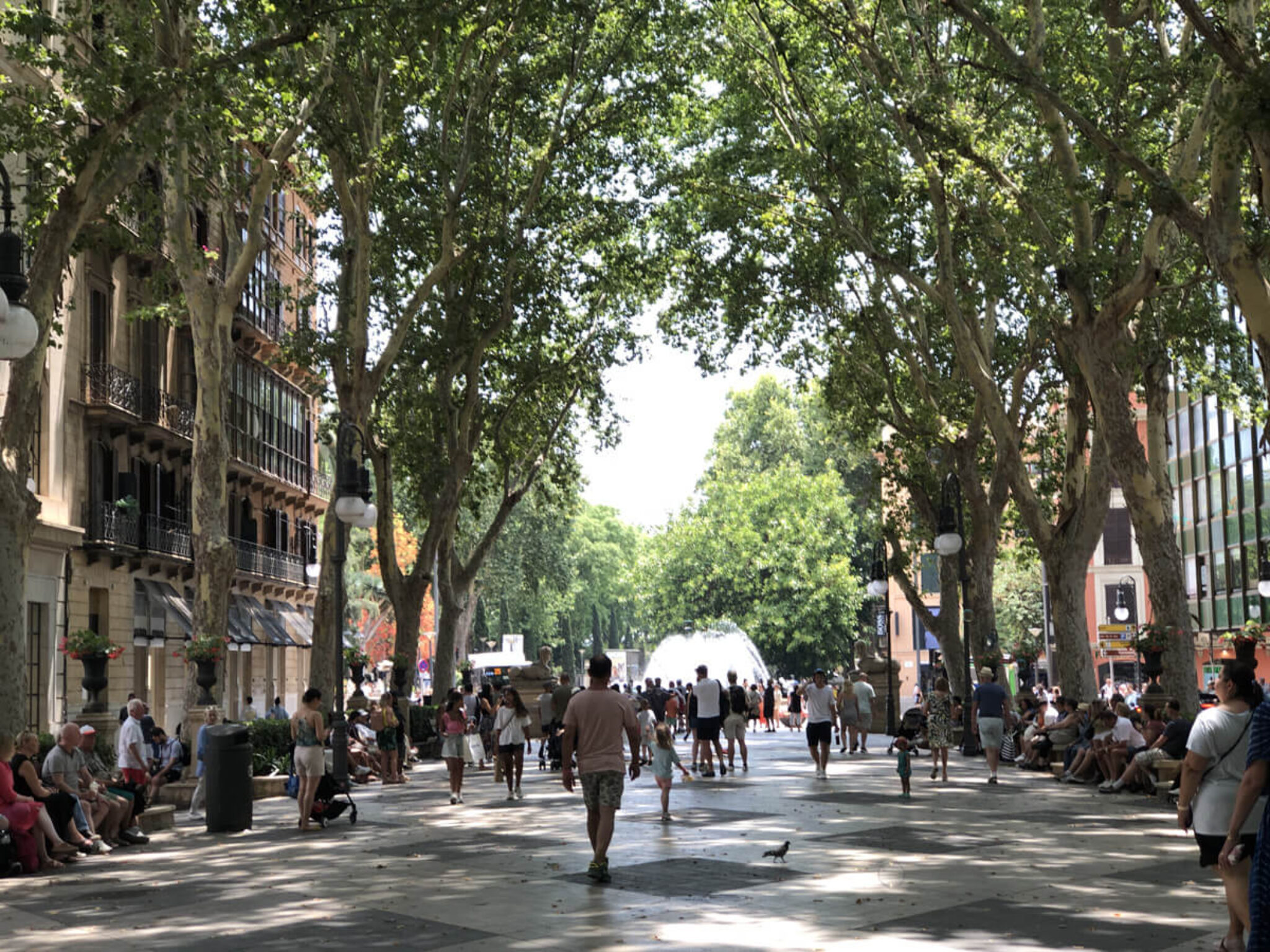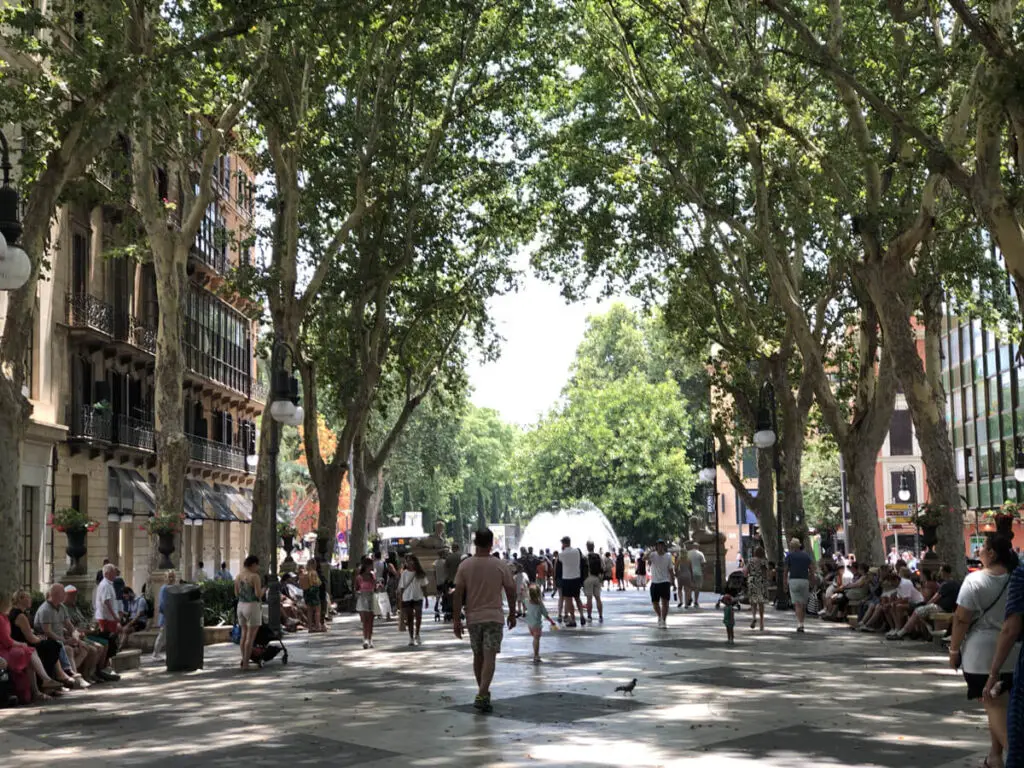 This fashionable street is home to luxury boutiques, upscale fashion brands, and chic shops. It's the perfect destination for fashionistas looking for high-end clothing, accessories, and jewellery.
Jaume III
Another popular shopping street, Jaume III, offers a mix of well-known fashion brands and local boutiques. You can explore a wide selection of clothing, footwear, and accessories while enjoying the city's vibrant atmosphere.
Plaça Major Market
For a taste of traditional Mallorcan culture, head to Plaça Major Market. Here you'll find a vibrant open-air market selling fresh produce, local delicacies, and artisan crafts. This bustling market is an excellent spot to buy souvenirs and try regional delights.
Santa Catalina Market
Foodies will be delighted with Santa Catalina Market, where you can discover an array of fresh fruits, vegetables, meats, and seafood. The market has a lively ambiance and also includes some bars where you can order typical Mallorcan foods.
Rialto Living
This concept store is a fusion of design, fashion, and interior décor. It offers an array of stylish items, including furniture, clothing, home accessories, and books. It's an excellent place to find sophisticated and elegant pieces.
El Corte Inglés
This renowned Spanish department store has a presence in Palma de Mallorca and offers a wide selection of products, including fashion, cosmetics, electronics, and gourmet foods.
Souvenir Shops
Throughout the city, you'll find numerous souvenir shops. They sell items like ceramics, traditional hand crafted items, postcards, and other mementos to take home with you.
What to See Outside of Palma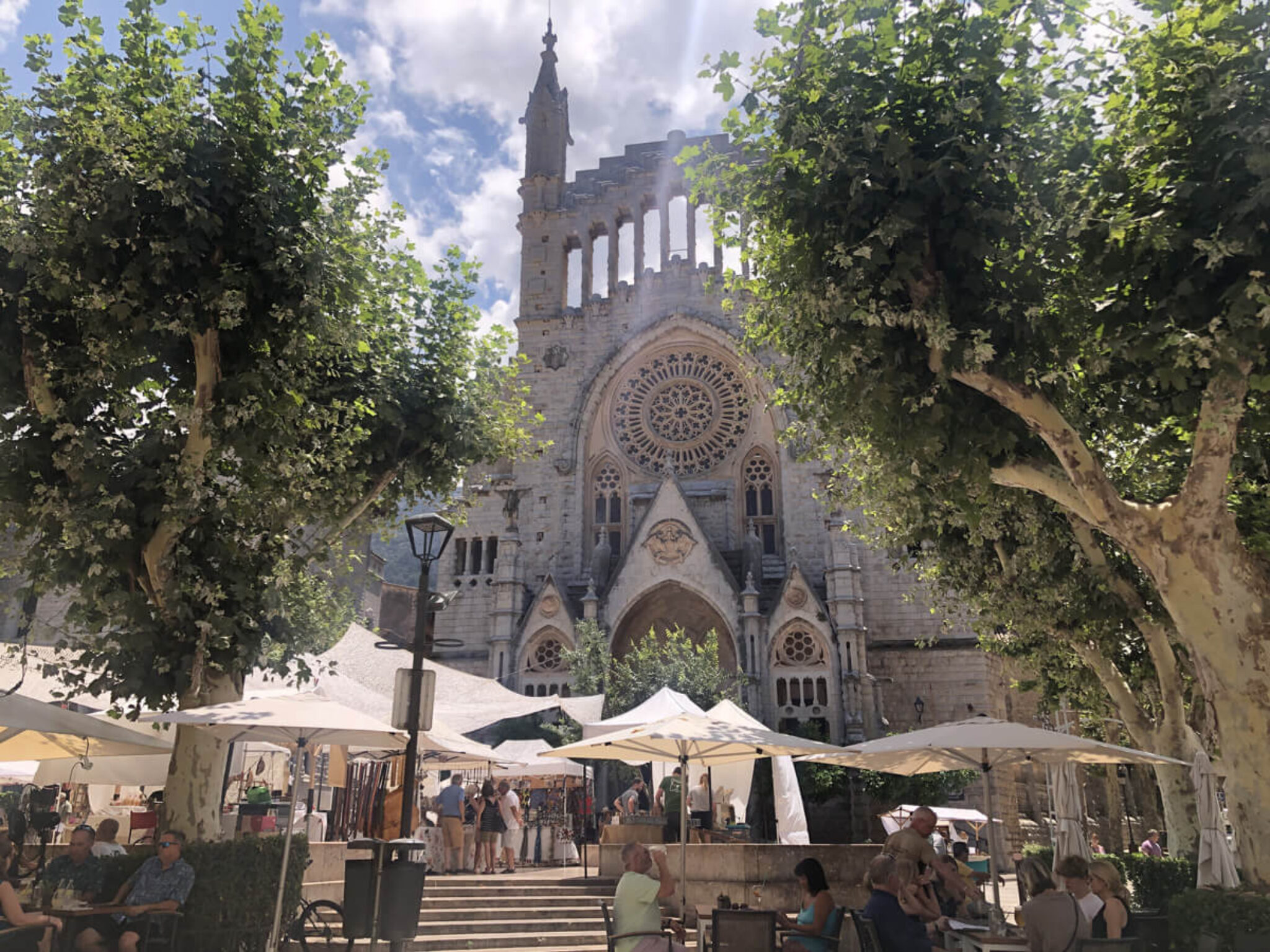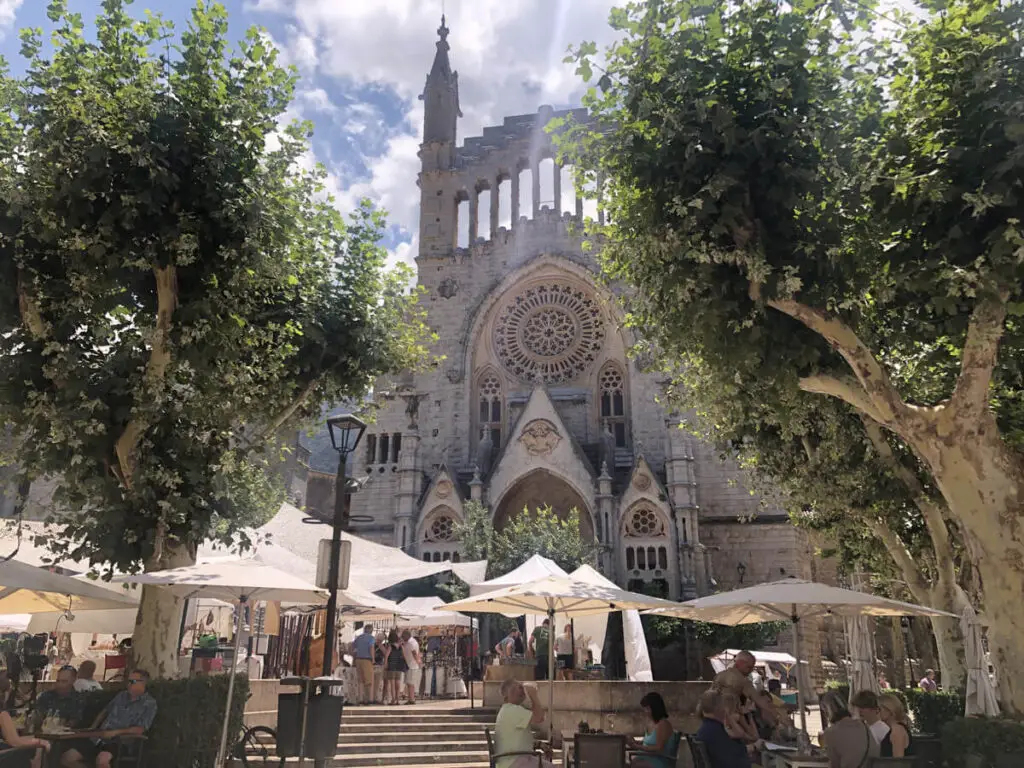 There are 6 charming towns that are the best to visit in Mallorca, each offering a unique and captivating experience. After Palma, Sóller claims the number two spot as one of the most beautiful destinations to explore. Plus it's conveniently accessible from Palma.
To reach Sóller, you'll embark on a truly enchanting journey aboard the Ferrocarril de Sóller. It's a vintage train that has been transporting passengers for over a century. This delightful ride takes you on a picturesque route through the scenic Tramuntana Mountains, adding to the overall charm of the experience.
The one-hour train ride to Sóller provides an opportunity to soak in some of the island's most breath-taking views. As you traverse the lush landscapes, you'll be treated to some of Mallorca's most stunning natural beauty.
Moreover there is also a tram which can take you from Sóller to the Port de Sóller. The Port de Sóller is more beautiful than the central areas of Sóller itself.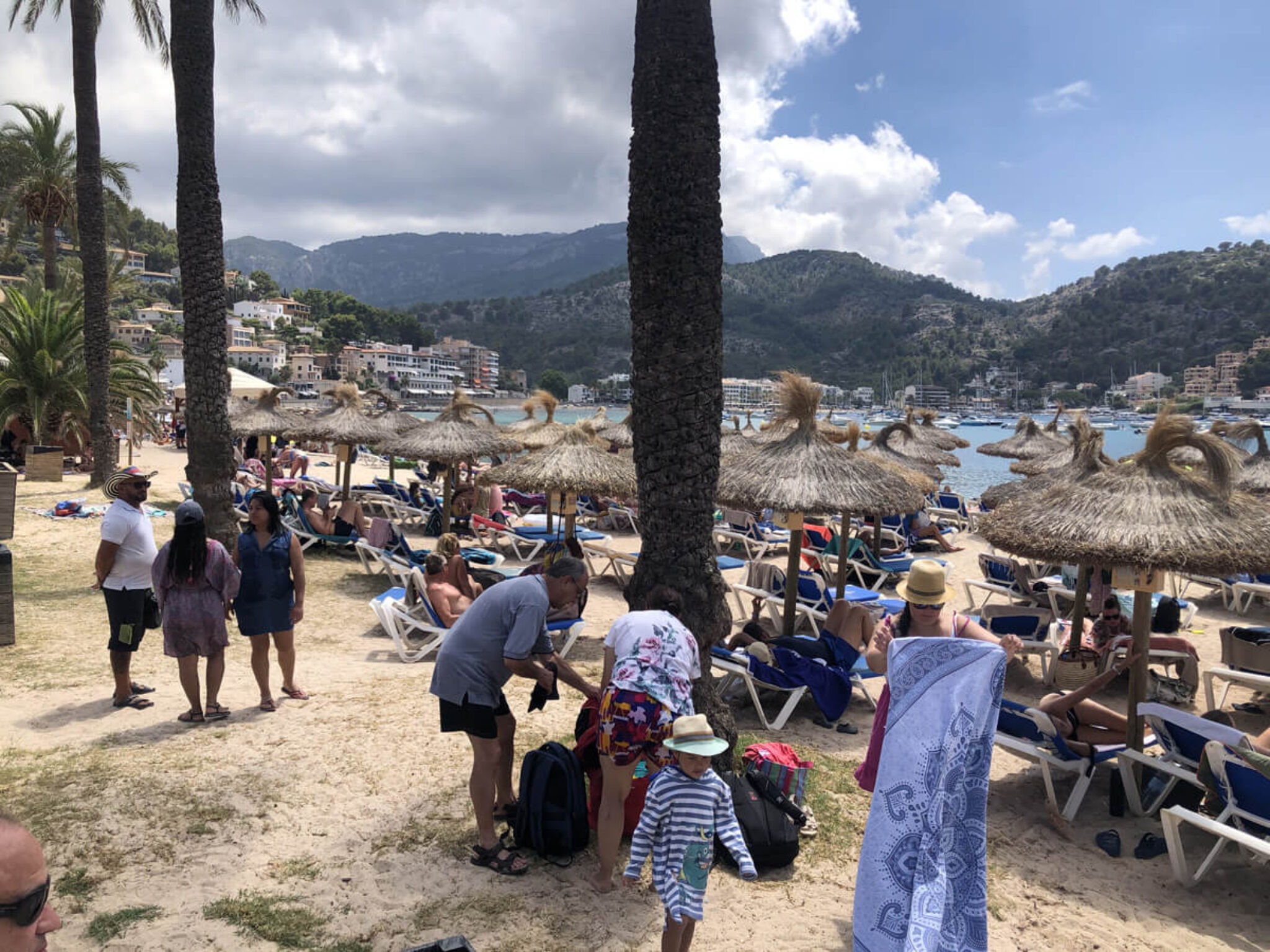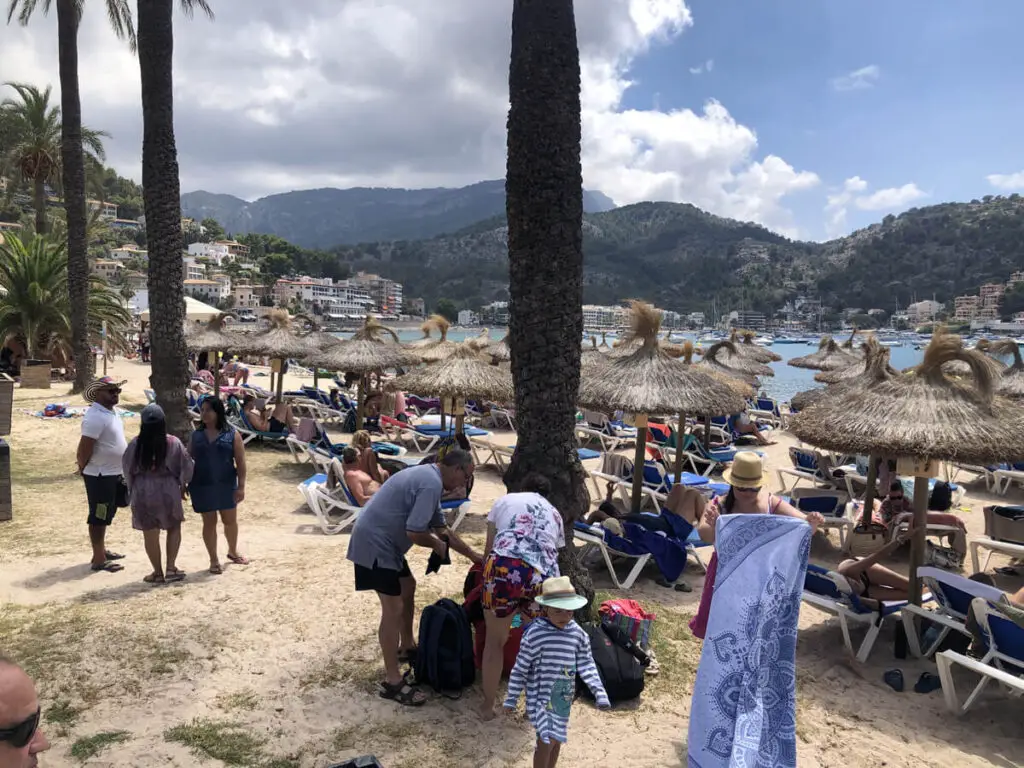 Additionally to walking along the promenade in the port, during summer months you can also enjoy swimming. To go on this fabulous journey you can purchase a ticket for the train, tram and get a boat trip. It is expensive, but it will take you on a truly unforgettable journey.
When you need to catch the train you need to make you way to Plaça d'Espanya, which is around a 15 minute walk from Palma Cathedral. There is the regular metro there, and next to it is a separate station area to catch the Sóller train right here.
Related Articles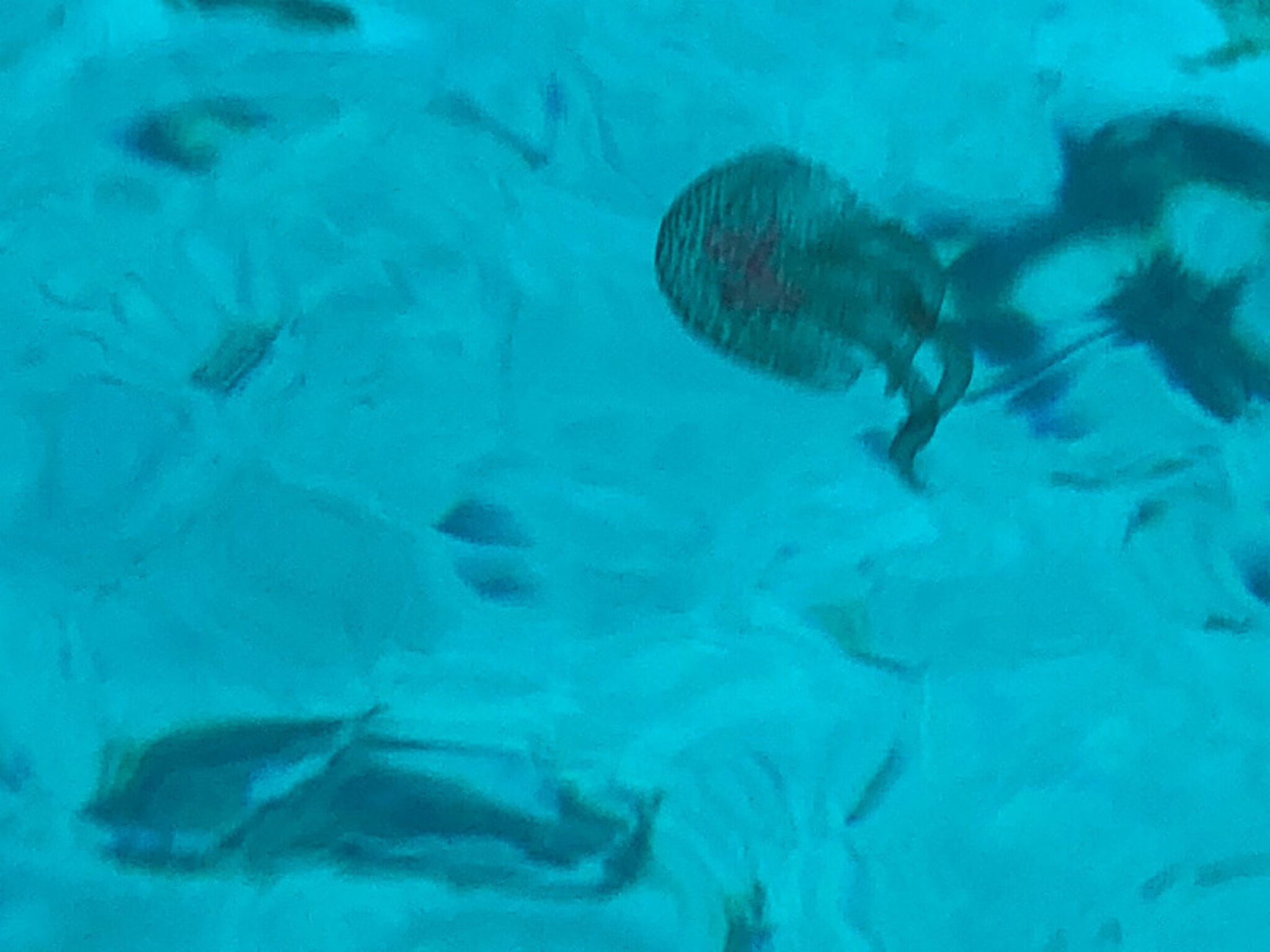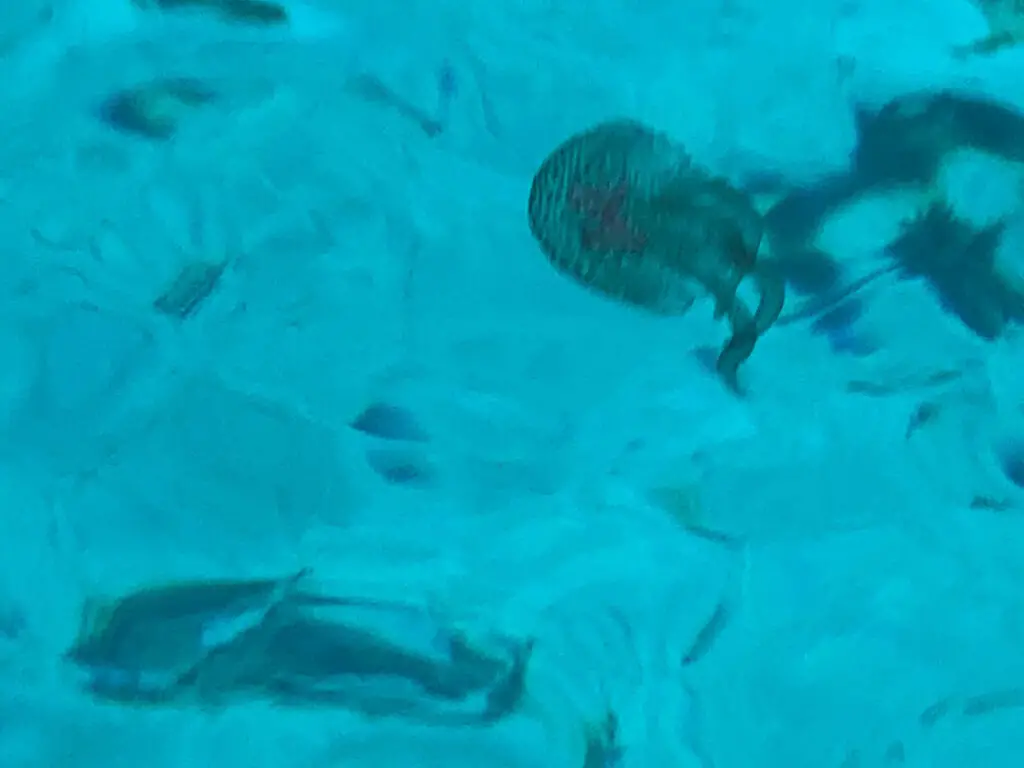 Jellyfish in Mallorca: Types, Best Bays and Treatment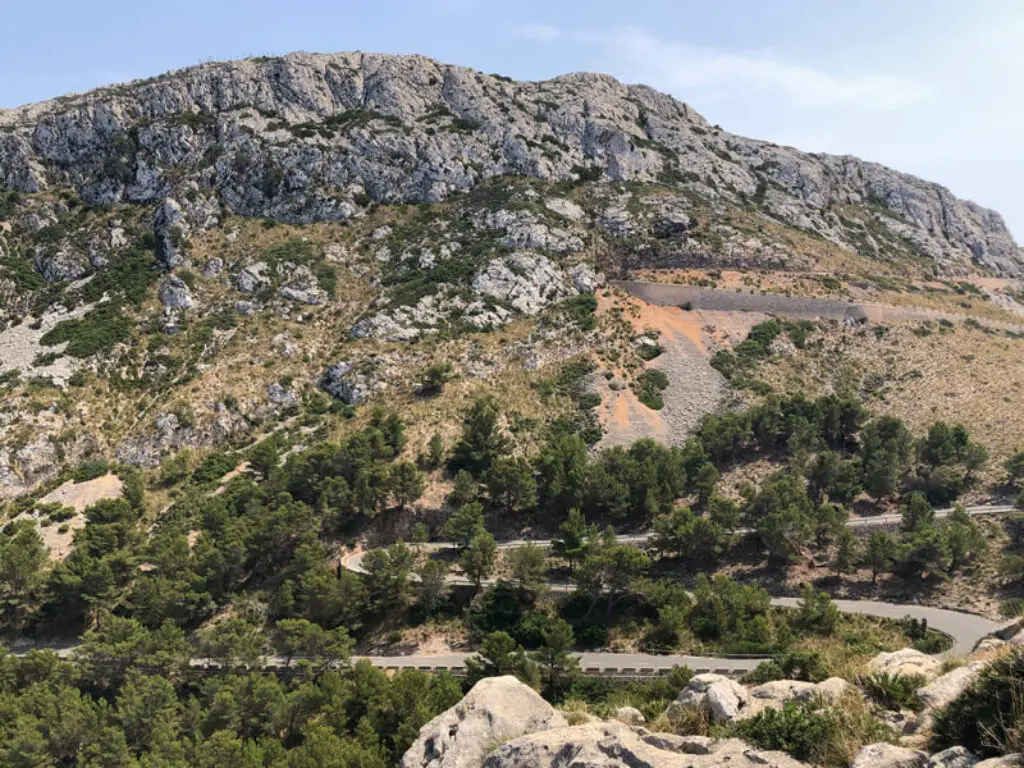 Driving in Mallorca: Driving Culture, Rules, Tolls and More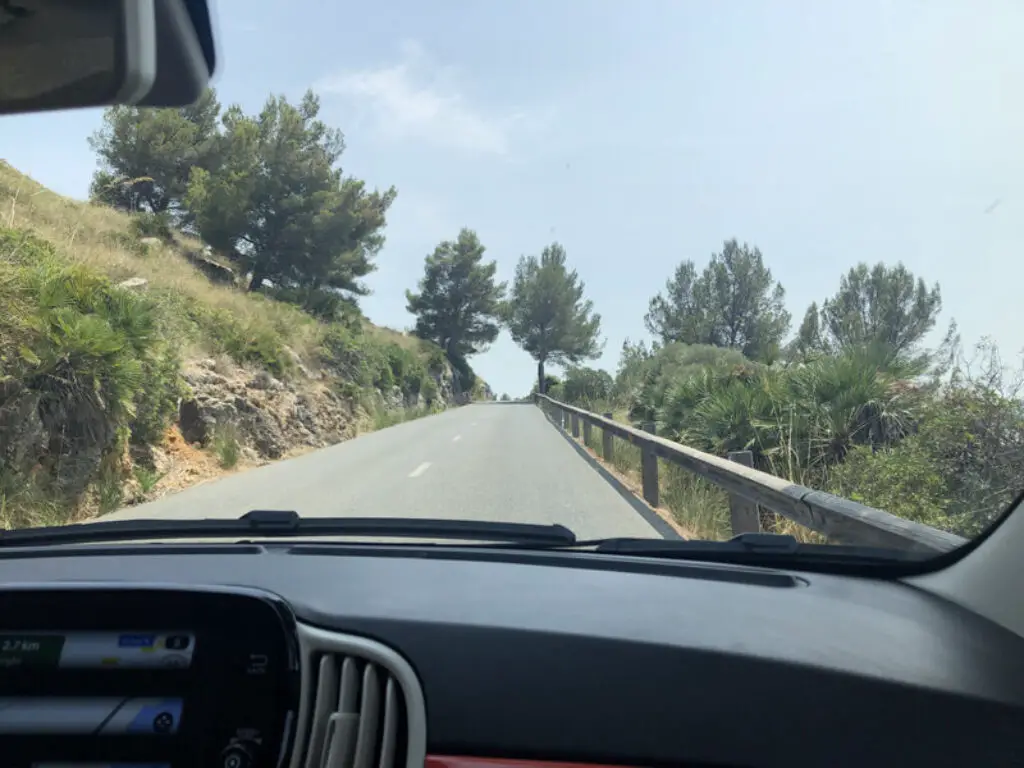 Hiring a Car in Mallorca: Costs, Documents and Policies