Top 10 Most Beautiful Beaches in Mallorca for Families
The Spanish island of Mallorca is famed for its stunning beaches. Offering breathtaking natural scenery, countless water sports, activities, and warm and inviting waters to swim in, there's something for everyone. With that in mind, in this article, we'll take a look at the 10 best beaches in Mallorca for families. But before we start, it's worth considering what part of Mallorca has the best beaches.
For us, the southwest part of Mallorca is home to some of the best beaches on the island. It boasts a mix of peaceful, remote coves and buzzing urban resorts. Portals Nous Beach is a particular favourite, with calm waters, amazing scenery, and numerous water sports to enjoy.
Our Top Ten Beaches in Mallorca
With so many incredible bays and coves across the island, choosing ten fantastic beaches in Mallorca was a little tricky. However, for families, we've come up with ten choices that are sure to make your vacation unforgettable.
For easy reference, we have included a map of the locations of these beaches towards the bottom of the page.
1.  Camp de Mar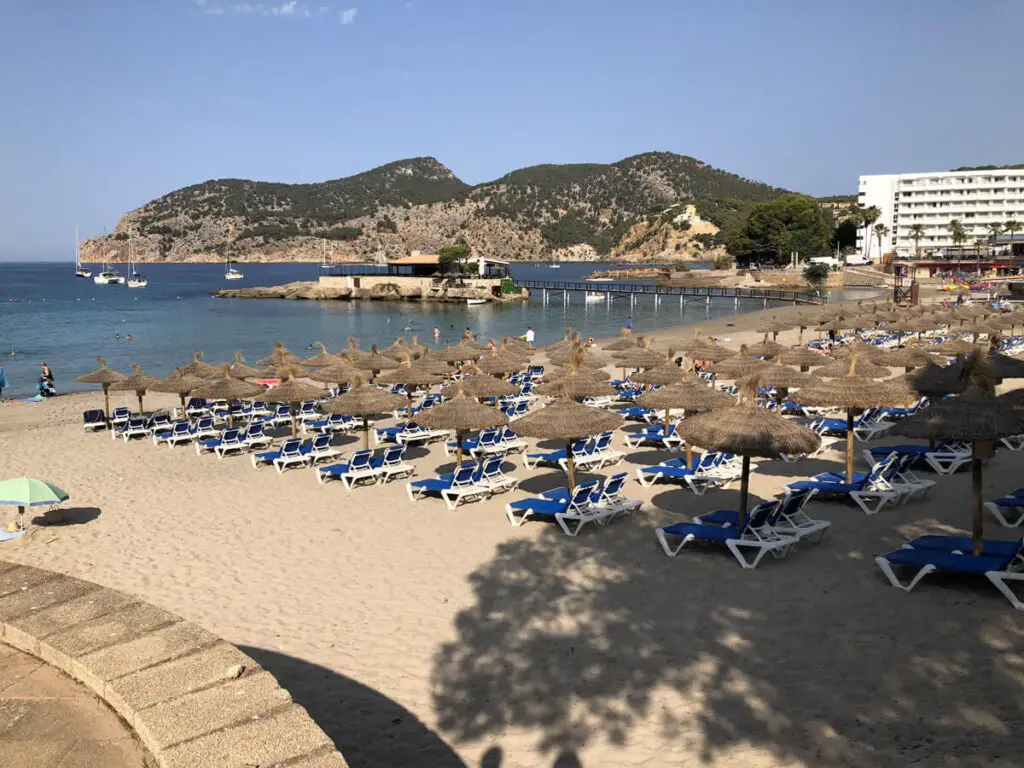 With gorgeous soft sands and crystal clear turquoise waters, Camp de Mar Beach is absolutely beautiful. It stretches just 200 meters, making it one of the smaller beaches on this list. However, it's pretty wide, especially when the tide is out, so there's plenty of room for everyone.
It doesn't attract the huge crowds of some of the larger resorts, so it's a lot more calm—ideal for younger kids and those looking for a bit of peace. In fact Camp de Mar and others on this page are featured on the 5 best areas for families to stay in Mallorca.
The sheltered bay of Camp de Mar offers tranquil, shallow waters too, making it super safe for kids to paddle and swim. You can rent pedal boats at Camp de Mar, while snorkelling is a great choice for older kids.
With a number of restaurants by the beach, you'll have plenty of choices when hunger strikes. One of the best is across the charming wooden bridge to the fabulous Restaurante Illeta, situated on a small island. You'll find free parking just a short walk from the beach, which can be reached by a boardwalk, making it easy to get to with a buggy.
2. Port de Pollença Beach

Situated in a sheltered bay in the north of Mallorca, Port de Pollença Beach isn't as commercialized as some of the other beaches on the island, yet it still offers a host of fabulous facilities. Backed by a vibrant promenade, the naturally stunning beach offers calm, tranquil waters that are ideal for swimming, while a horseshoe-shaped bay of soft white sands presents endless opportunities for ball games and sand castles.
Snorkeling is another fantastic activity to try out, and there are also several sections that offer banana boat rides, jet skis, peddle boats, and paddle boarding. Every now and then, you'll even see kite surfers riding the waves. Back on dry land, the kids can enjoy various exciting playgrounds too.
Parking is easy, with a mix of paid car parks and free street parking on offer, all just a short walk from the sand. When you're hungry, there are plenty of restaurants and cafes along the promenade, so you won't have to go far for lunch or dinner. You can also rent sunshades and loungers, or seek shade in a conveniently placed grove of trees.
3. Cala Millor
Cala Millor is a spectacular Blue Flag Beach and one of the largest resorts on the east coast of Mallorca. It boasts stunningly clean and clear waters and a soft, sandy beach that stretches for almost 2 km. There's plenty of space, and lots of beautiful scenery to take in.
It's a superb choice for children, who can enjoy paddling and swimming in the shallow water or building sandcastles in soft, fine sand. Plus, it's backed by a fantastic promenade, home to a huge variety of restaurants, gift shops, hotels, and cafes. A good place for cycling and walking, it enjoys an urban location, so you'll find plenty of places to park nearby.
Lifeguards patrol the beach, ensuring everyone is safe in and out of the water. It's also stroller and wheelchair-friendly, making it a hit with everyone.
4. Cala Mesquida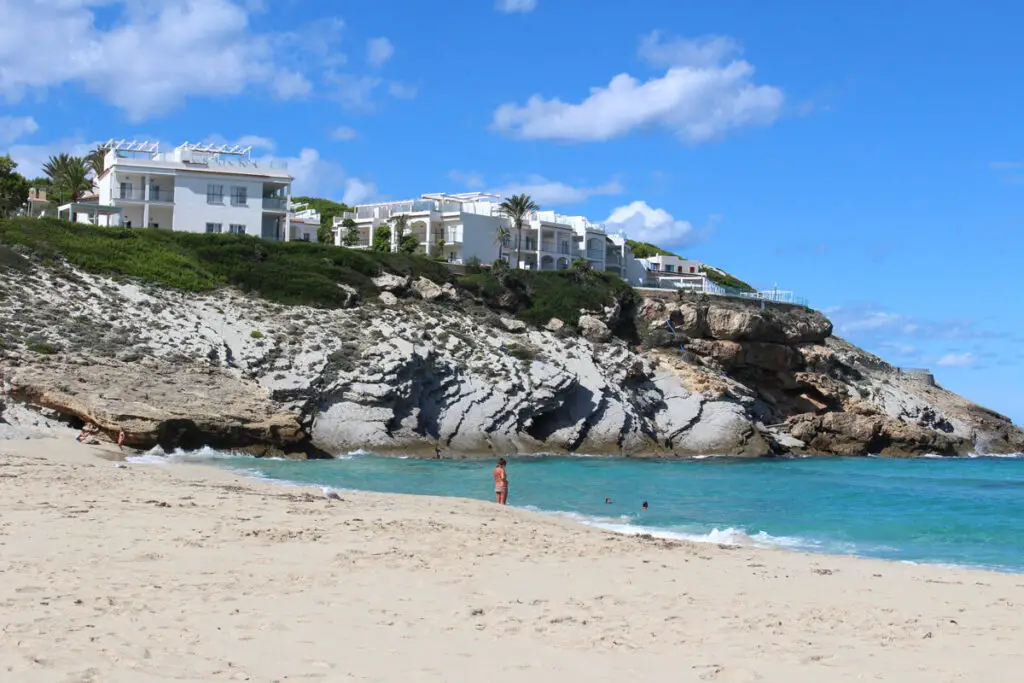 This gorgeous beach is another Natural Area of Special Interest and boasts sand dunes, pine trees, and distant mountains. The sea is a stunning bright blue, contrasting against the fine white sand as it glitters in the sunshine. On a windy day, the waves can build up a bit, so take care when paddling with the little ones. Fortunately, lifeguards patrol the beach and even though it's not as sheltered as other Mallorca beaches, it's perfectly safe.
With decent waves, Cala Mesquida is great for anyone who wants to give surfing a go. Alternatively, you can rent a stand-up paddleboard, kayak, or peddle boat, so there are plenty of things to do. Other services include showers, deckchairs, and umbrella rentals, as well as several bars and restaurants for when you get hungry.
If you are considering hiring a car to get around Mallorca, you'll also find a spacious car park just 200 meters away from the sand, making it easy to reach. It's worth bearing in mind that the far end of the 350-meter-long beach is reserved for nudists, though it's pretty private.
5. Cala Agulla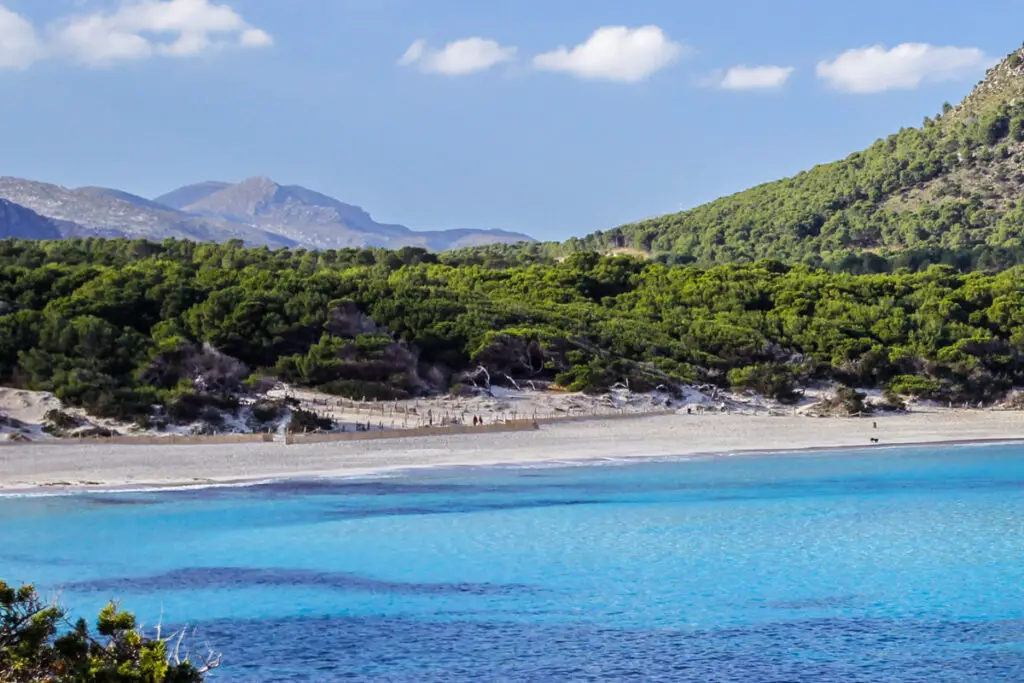 Surrounded by mountains, pine trees, and craggy coves, Cala Agulla enjoys breathtaking scenery at every turn. It boasts a truly natural vibe, especially outside of the high season when the crowds thin out a bit. The coves around the beach have been declared a Natural Area of Special Interest, so everywhere you look you'll find a gorgeous view.
The light blue waters are clean, shallow, and inviting, with kids able to enjoy an array of activities, such as swimming, snorkeling, and other water sports. Meanwhile, the soft white sands are superb for sandcastles and sunbathing.
Located on the northeast coast of Mallorca, you'll find a spacious, paid parking lot, although if you arrive earlier, you might find some free street parking. The beach is home to a small number of restaurants, cafes, and bars, but you'll find many more in the nearby town. Deck chairs and sunshades are also available to rent.
6. Es Trenc
If you're looking for a more natural beach, Es Trenc is a top choice. Located on the southern coast of Mallorca, within a National Park, it remains unspoiled by commerce and hotel resorts. It certainly has a natural vibe, with great views across the bay as well as the trees and sand dunes behind. However, it does get rather crowded during the high season.
With fabulously soft sand stretching 3.5 km and a gorgeous, crystal clear sea that stays shallow for a long time, it's a great choice for young children who want to paddle, swim, and play in the sand. You won't find jet skis here, but it's a top spot for exploring the nearby rocks, taking a refreshing dip, or relaxing in the sand.
Facilities include paid parking nearby, wooden boardwalks for strollers, toilets, and parasol and lounger rentals. There's a nice restaurant amid the sand dunes, complete with a (paid) shower. However, with its natural vibe, Es Trenc is a superb place for a family picnic.
7. Platja d'Alcúdia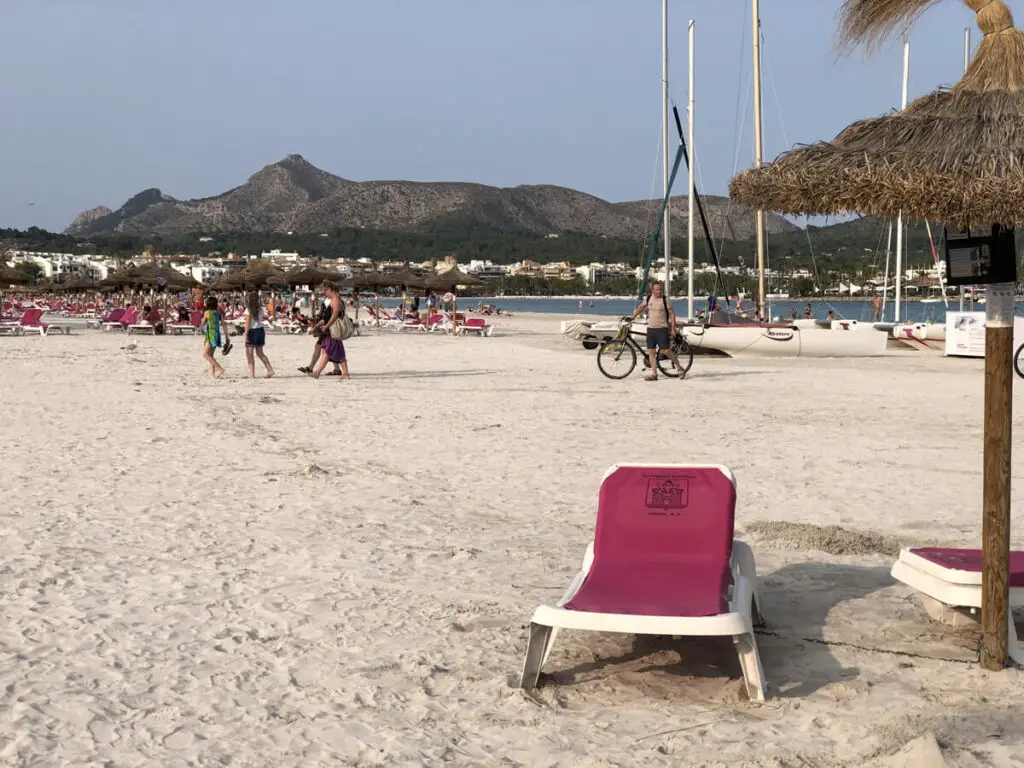 Port d'Alcúdia is considered among the best beaches not just in Mallorca, but all of Spain. It is an absolute treat for children and adults alike, with almost 3.5 kilometers of soft white sand and jaw-dropping azure waters. Located in the north part of the island, it's an amazing beach for sand fortresses, ball games, and swimming in calm, shallow waters.
For older kids and adults, it's also a popular choice for water sports such as kitesurfing and jet skis. Don't worry though, the lifeguards have their eyes on the water, so it's a fantastically safe place for all the family. You can rent a nice parasol and deck chairs for the day, the perfect place to relax while the kids check out the play area, complete with an adventurous climbing frame.
Wooden walkways make access easy, even with a buggy, and you'll have no problems finding parking nearby. It's also easy to access by public transport. There are several restaurants and cafes along the nearby promenade, as well as plenty of gift shops. With excellent toilets and showers, you have all you need for a fantastic family day out at the beach.
8. Platja des Dolç
With lovely views over Colonia Sant Jordi, this stunning, Blue Flag Beach offers a natural vibe while enjoying proximity to the facilities of the town. With a mix of soft sands and rocks, kids can enjoy exploring the craggy cove, building sand castles, or a variety of ball games. Backed by a pine forest, there are even more places to explore too!
Meanwhile, the warm, gentle sea offers an excellent opportunity for snorkeling and kids can swim among the fish as they discover the underwater world beneath. There's also a small lighthouse a short walk away, which makes for a great family excursion.
While Dolç offers gorgeous scenery and lots of natural things to see and do, there aren't a huge amount of facilities on offer. However, you can rent loungers and parasols, and there's also a small bar/restaurant on the beach, with more options in the town nearby. You will find parking spots, but they can be a bit of a walk away, though if you're staying in Colonia Sant Jordi, you can reach the beach on foot. You'll also find secure storage lockers, toilets, and showers.
9. Palmanova Beach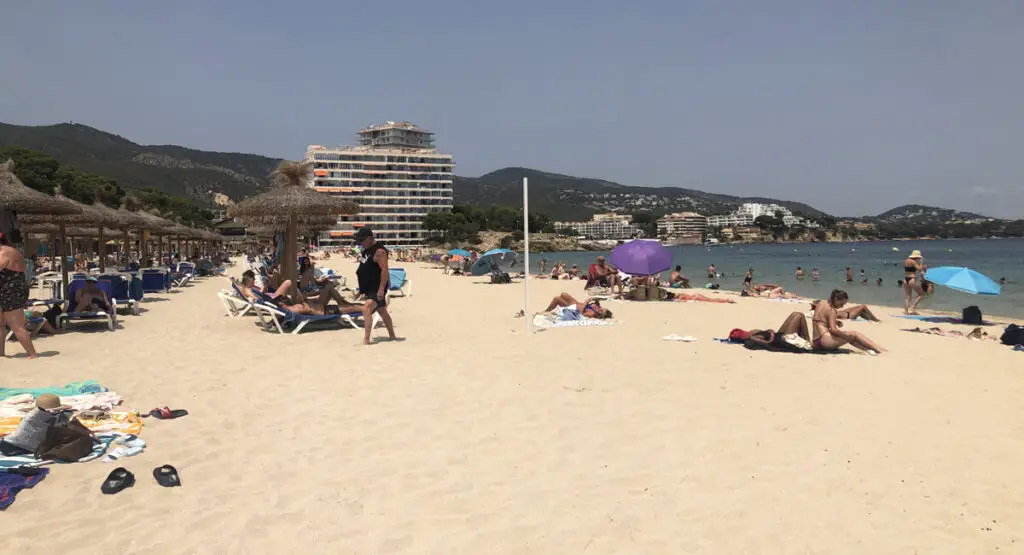 If you're looking for a beach that's close to the island's capital, Palma, Palmanova is a superb choice. It boasts soft white sands that stretch for about a kilometer, with plenty of shady areas to escape the midday sun. The beautiful turquoise waters are shallow, sheltered, and calm, making it a fantastic choice for kids who are new to swimming. Plus, there are several exciting playgrounds to enjoy for those looking to stay dry.
Older kids and adults can also enjoy a host of other water sports, including paddle boarding, surfing, kayaking, or the iconic banana boat. Sticking to the sand, you can also try beach volleyball. A lifeguard service keeps everyone safe, while a variety of amenities, including showers, wooden boardwalks, toilets, parasols, loungers, and much more make your stay comfortable.
Plus, there's a great choice of restaurants and cafes to suit all tastes and budgets, conveniently located along the nearby promenade. All this and more, just a 20-minute bus ride from the centre of Palma. If you're driving, there are also numerous places to park nearby.
10. Portals Nous Beach
Something of a hidden gem, the beach at Portals Nous is popular among locals for its calm atmosphere, stunning views, and gorgeous, champagne sands. The crystal clear turquoise sea is sheltered and calm, making it a great place for the little ones to swim and paddle to their heart's content. A small island protects the bay from the elements while providing great scenery.
The beach boasts an array of fantastic facilities too. Freshwater showers, clean toilets, loungers, and parasols all make your day at the beach comfortable and convenient. Plus, you'll also find friendly lifeguards on duty, ensuring everyone stays safe. There are also some great restaurants nearby, as well as a lovely "Chiringuito" that sells ice lollies, smoothies, cold drinks, and snacks.
Older kids can try out a variety of water sports, including kayaking, paddle boarding, jet skiing, and much more. With comfy hammocks, you'll have plenty of time to relax and unwind after all the fun! Like Palmanova, it's close to the capital of Palma and fairly easy to reach by bus and car alike.
Best Beaches in Mallorca Map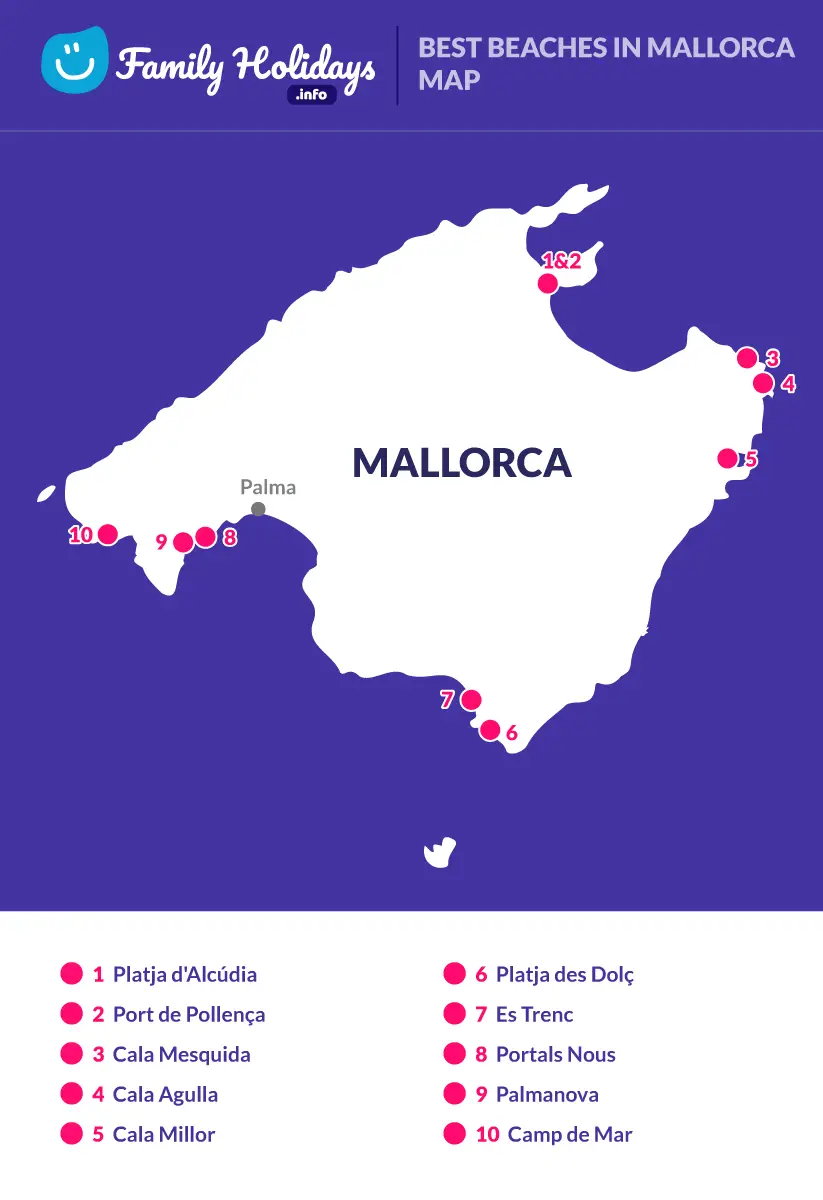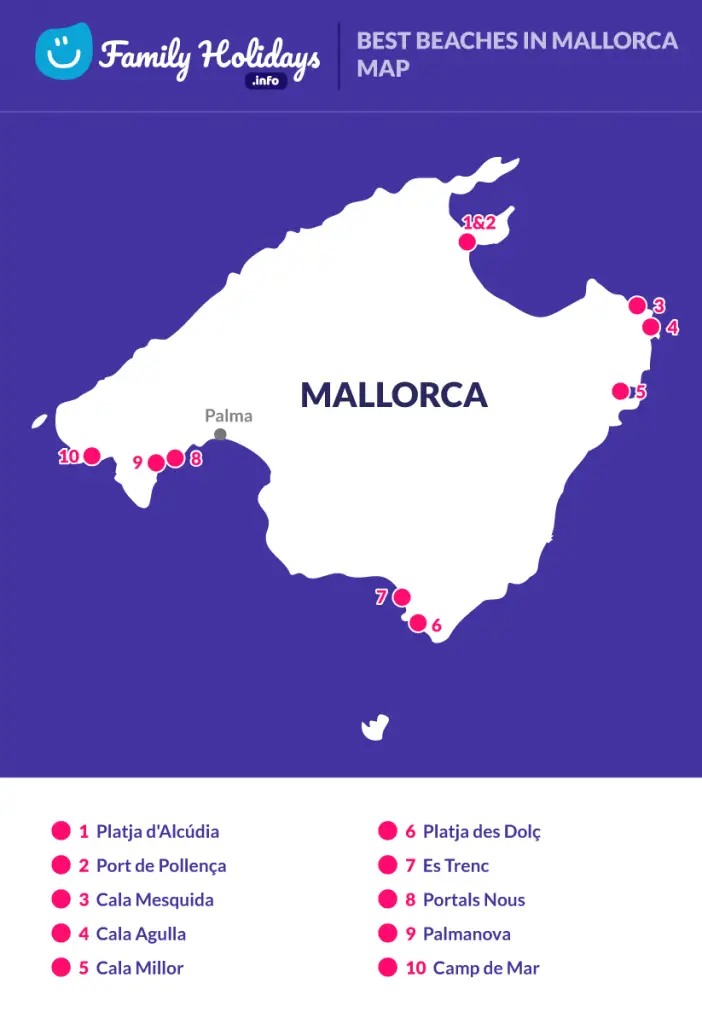 Conclusion
Mallorca is one of the best places for family-friendly beaches and as you can see from the list, there's a rich mixture of resorts and more tranquil options to choose from. You'll find superb places for swimming and sandcastles across the island, as well as water sports like surfing and snorkelling.
Some Mallorca beaches are busier than others, but each boasts absolutely stunning natural beauty, good amenities, and a fun atmosphere.
Related Articles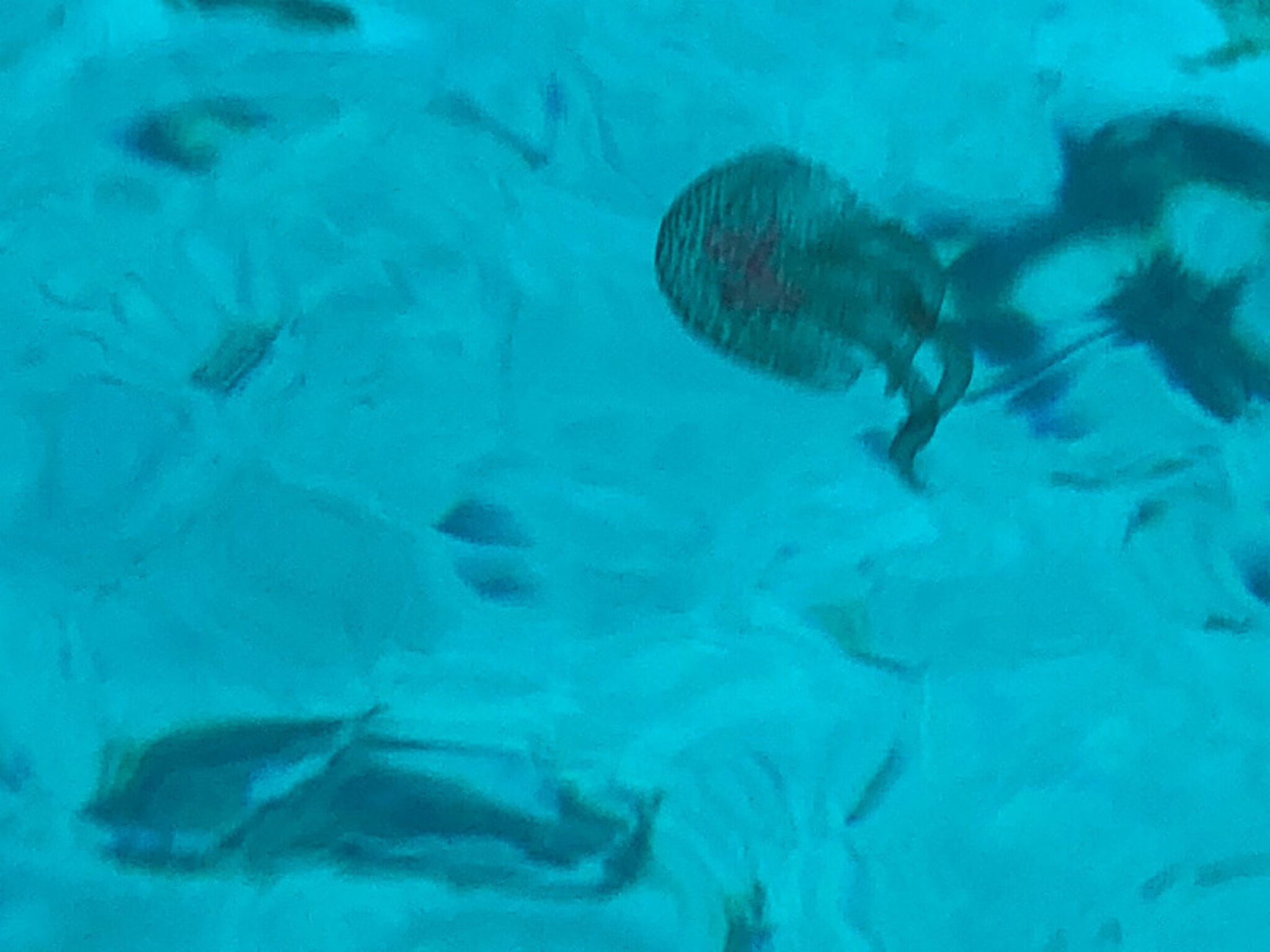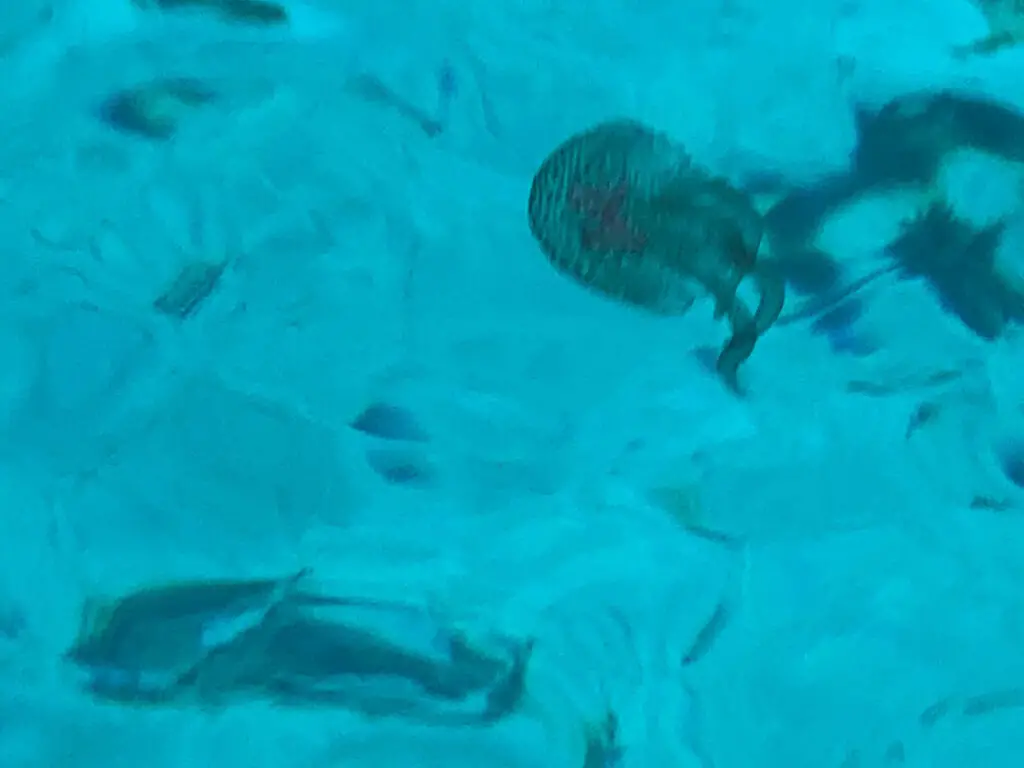 Jellyfish in Mallorca: Types, Best Bays and Treatments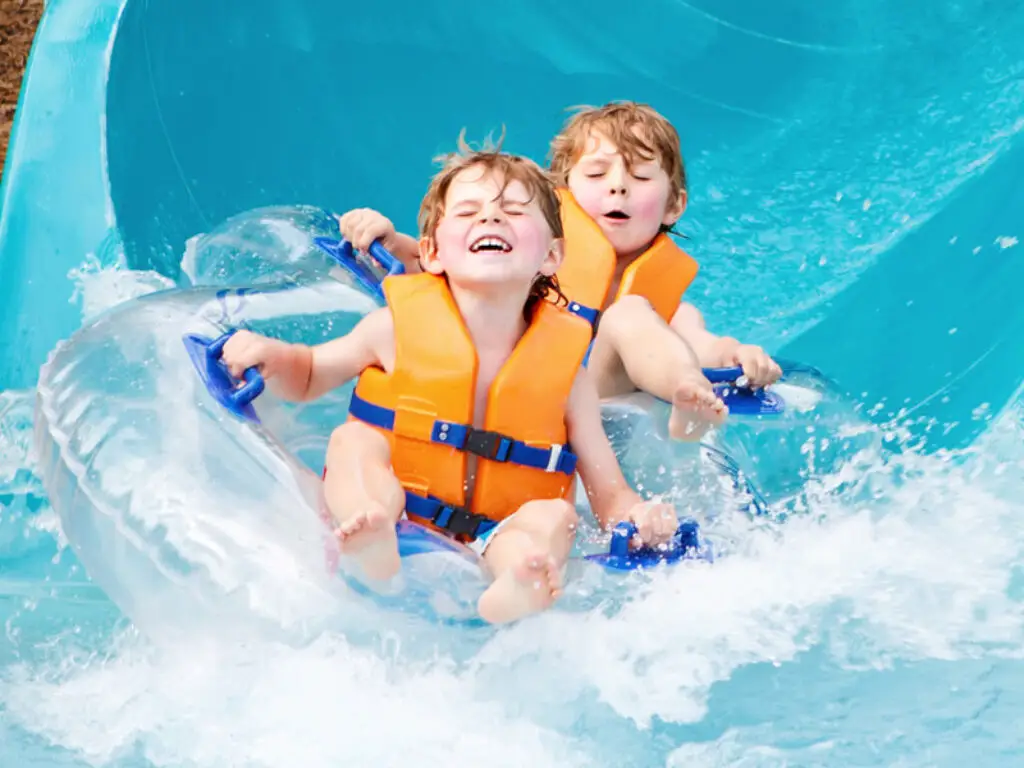 Aqualand el Arenal, Mallorca – What to Expect