Aqualand el Arenal, Mallorca – What to Expect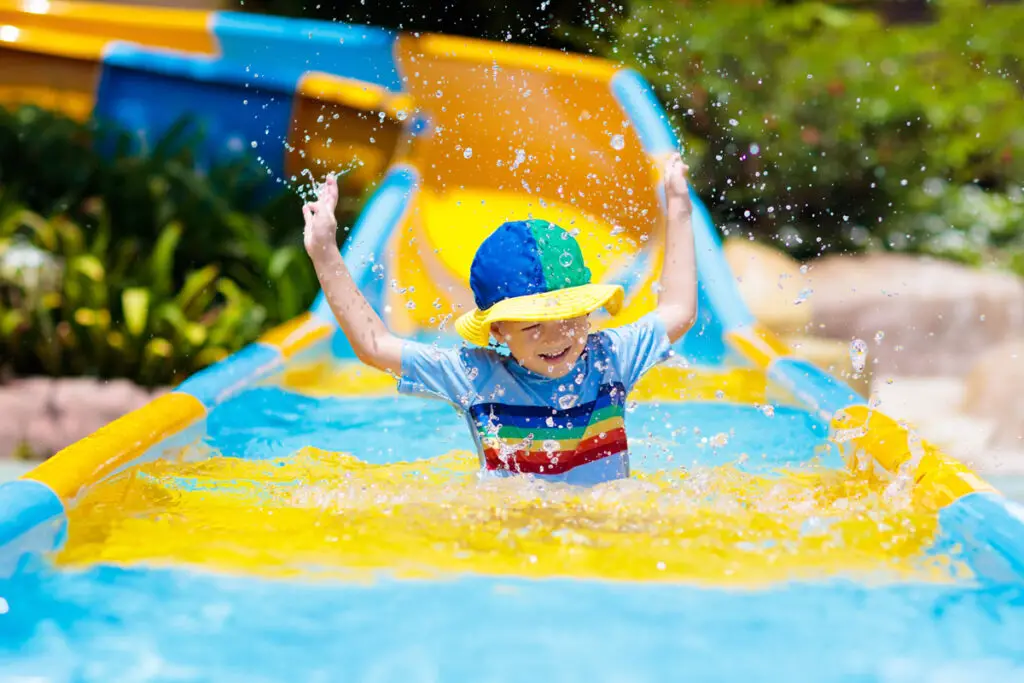 Aqualand el Arenal is the biggest water park in Mallorca which is spread across 120,000 square meters. It has 20 different water based attractions, 13 of which are large slides. The attractions range from shallow pools with activities for toddlers, to steeper rides for older kids and adults.
FYI, The next largest water park is
Western Water Park
in Magaluf. It is around a quarter of the size of Aqualand el Arenal with 12 water based rides and activities.
Map and Attractions
There are 20 different attractions numbered and listed below:
Tornado
Formula Race
King Cobra
Kamikace
Speed Boats
Multipistas
Rapids
Crazy Race
Anaconda
Adventureland
Surf Beach
Congo River
Banzai
Devil's Tail – Cola Del Diablo
Grand Canyon
Dragonland
Polynesia
Minipark
Tsunami
Jacuzzi
Attractions
Aqualand el Arenal has a total of 13 large slides out of 20 water attractions. The other attractions include areas for young kids with smaller slides in shallower pools, a wave pool where you can go surfing, and a lazy river.
The nice thing about Aqualand el Arenal is that there are so many attractions to keep you occupied. As a result you get a variety of different attractions suitable for different age groups and speed.
There is the Congo River, a lazy river which will take your down steam while you relax and take in the view. However there are the faster attractions which feature slides. Some of the many slides across the park including the Multipista, Anaconda and Crazy Race.  
Of course you also have rides where you will need a float. Like for example the Devil's Tail (Cola Del Diablo), Rapids and the Speed Boat.
There are also a few rides where you end up swinging from side to side in a float after you go down a slide. In fact these rides are absolutely perfect for adrenaline junkies. Anyone after this kind of thrill should head over to the King Cobra and Tsunami.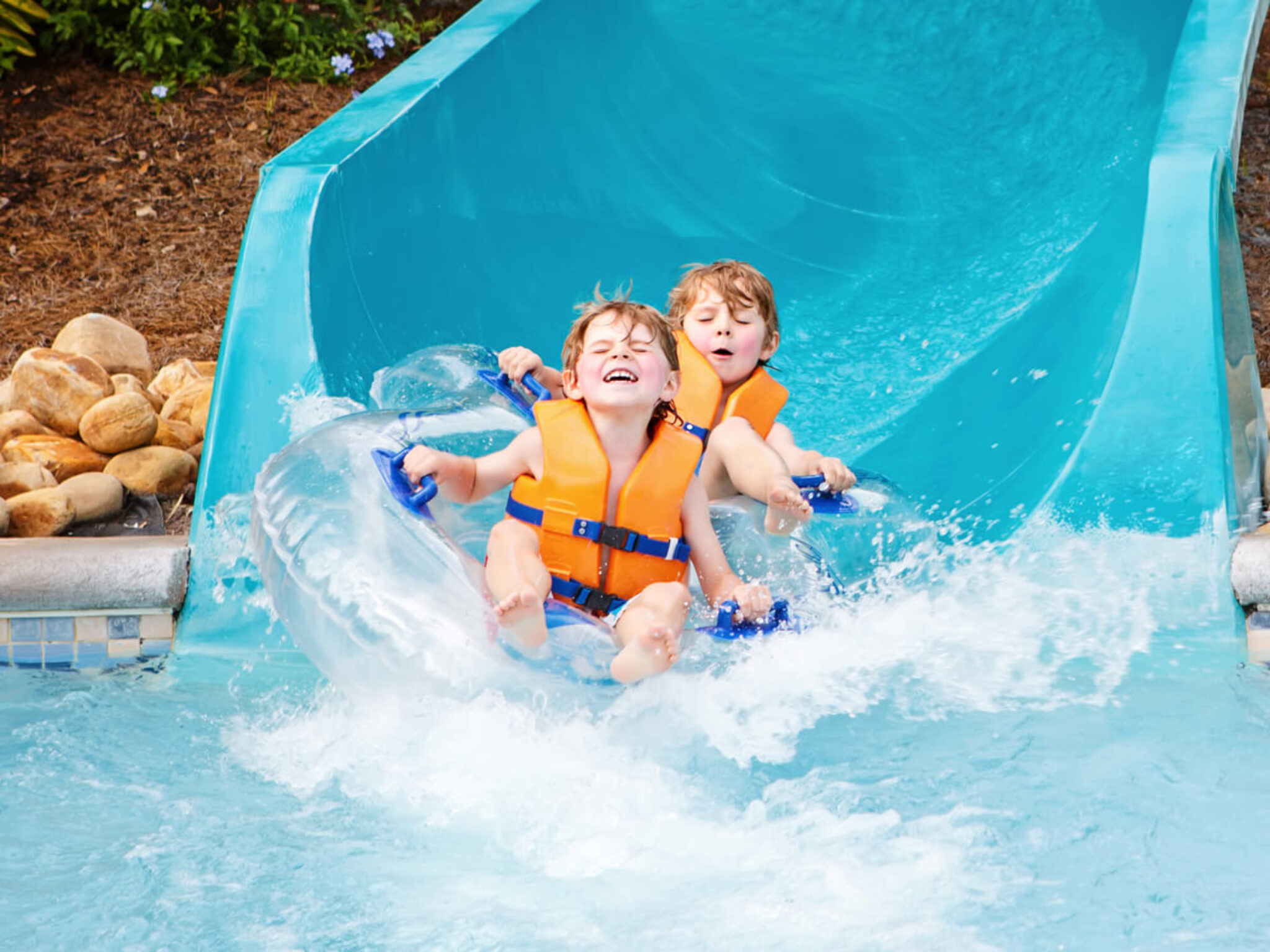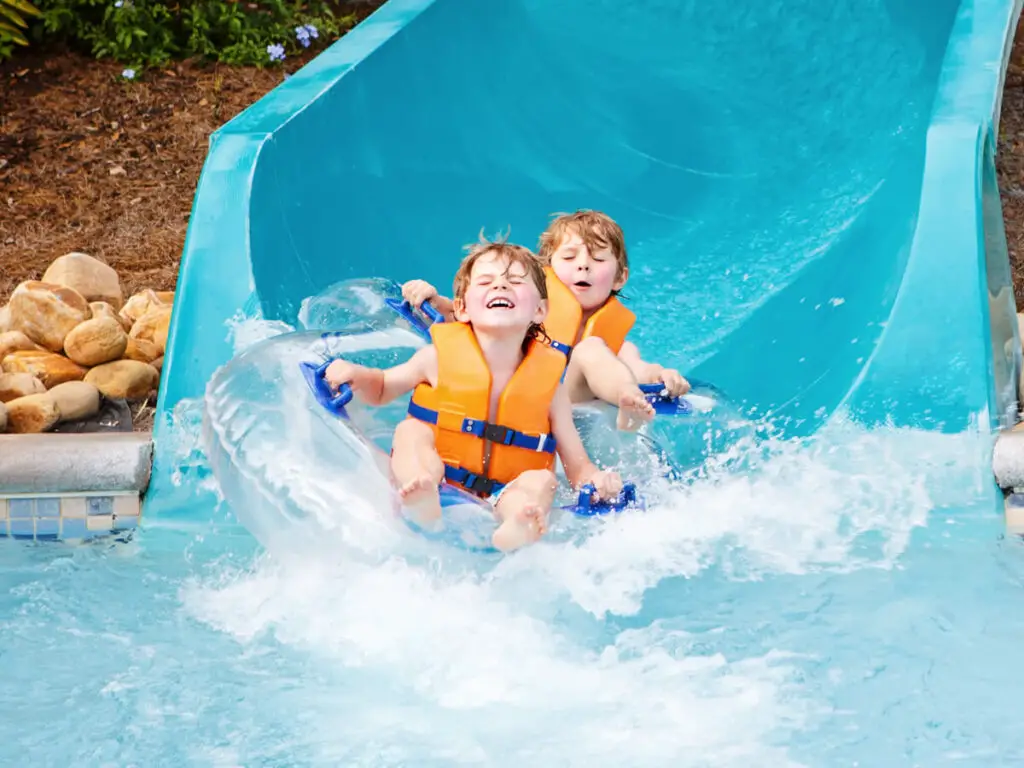 Overview
In comparison to other water parks Aqualand el Arenal is rather expensive. Additionally it does need a lick of pain here and there as some very minor maintenance work. However there is a lot to do and a really enjoyable park.
A major plus is that is it not a very busy water park. You will not have to wait for ages queuing for attractions. Having said that it is busier on weekends. On the other hand during week days, especially outside of peak season it is less busy.
If you need some down time from all the excitement at this park you have a couple of options. You can relax by the pool areas or on the grass. There are some shady spots on the grass which are perfect if you want to stay out of the sun. Hence you do not necessarily need to hire a sun lounge for the day. Just slap on some good sunscreen regularly throughout the day and wear a hat.
Food at Aqualand el Arenal
There are a range of 8 different restaurants and cafés inside Aqualand el Arenal. You have a choice of burgers, hot dogs and pizza, but they also have some sandwiches. Of course you will also find that they serve delicious ice cream and a range of beverages.
A lot of people complain that the food is expensive here and not that great for the price. For example, bottled water is around €3.50, which of course is expensive. Everything adds up, especially if you are with a family.  
In fact a lot of Spanish bring along their own food and drink into the park. It's a good idea if you want to reduce the cost of your day out. Just note that they will not allow you to take food packed in glass containers into the premises. Any other containers or methods to carry food and drinks are fine however.
Moreover apart from saving money on food, you also avoid the queue for lunch at the park. It gets incredibly busy at lunch time, and you can wait up to 45 minutes after you make your order.
What is Next to Aqualand el Arenal
Aqualand el Arenal is around a 20 minute journey by car from the center of Palma. It is even closer to the Palma airport which is just over 11kms away from the park.
Mallorca is a small island, so nothing is really that far away from anywhere else. However right next to Aqualand el Arenal there is Triolinas Go, an adventure park, the Palma Aquarium and Fresopoli farm. Here is an article of all the kids activities in Mallorca and here is the map featured on the page: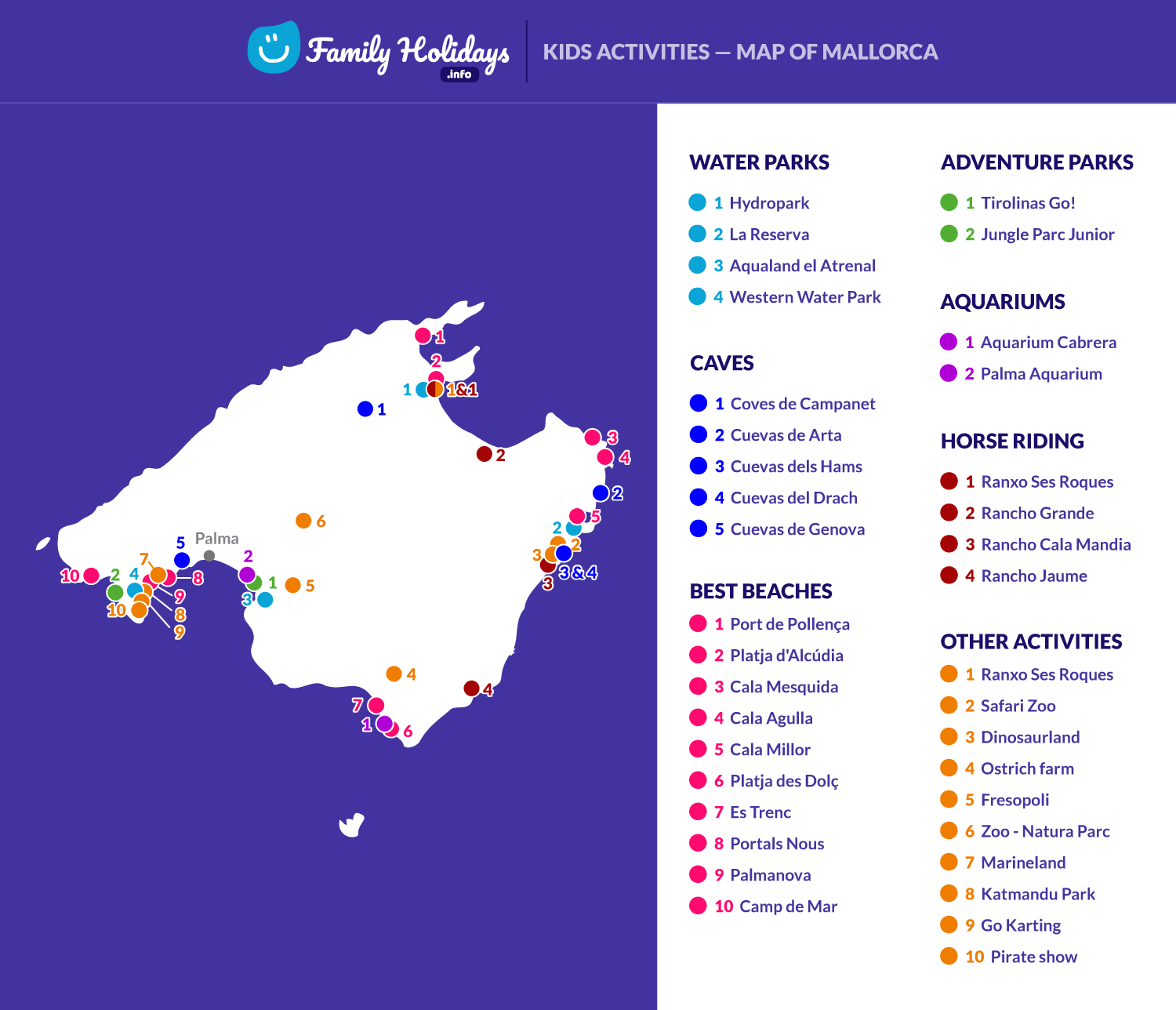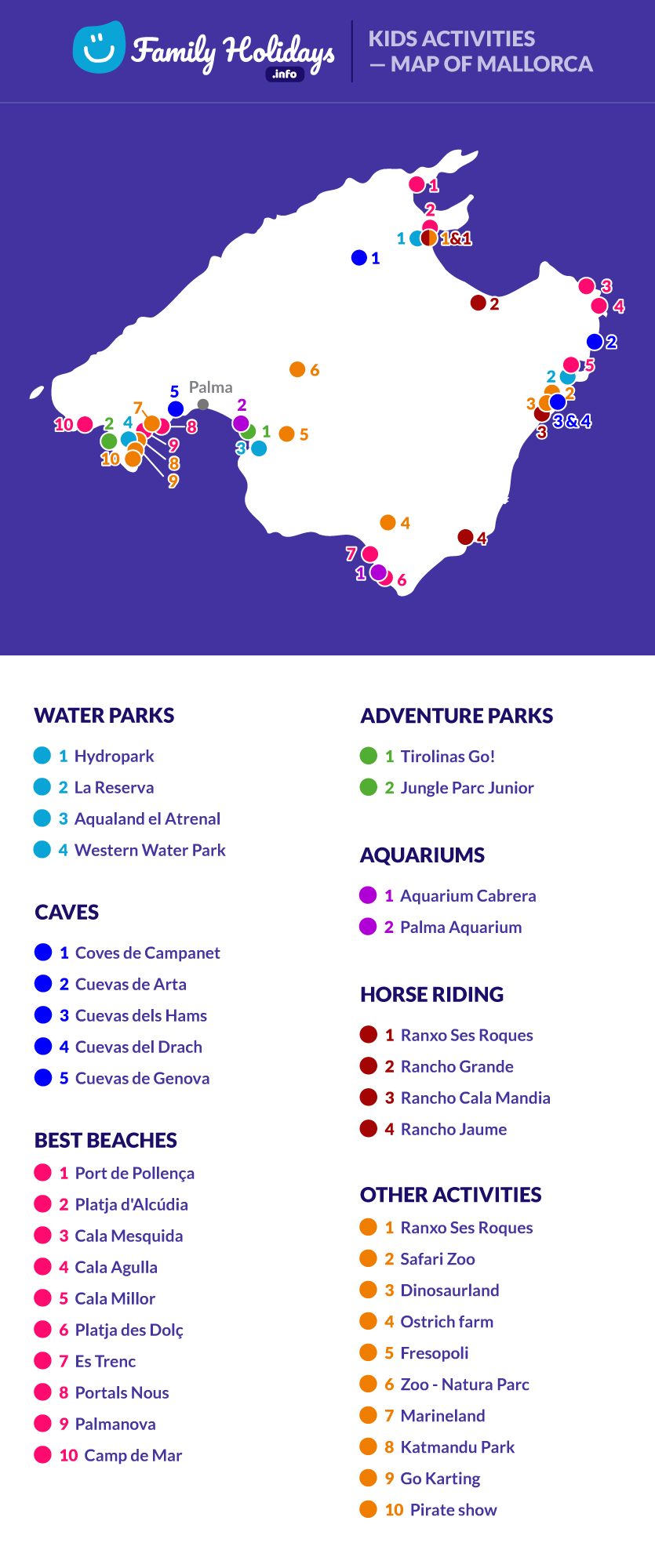 As you can see from the map there are a lot of other activities on the island. Most especially over in the south west in and around Magaluf which is only about 45 minutes to 1 hour away from Aqualand.
Over in this area there is Marineland, Go Karting, beautiful beaches and a couple of activities which we featured. Here is what to expect from Katmandu Park and the Pirate Adventure Show.
Related Articles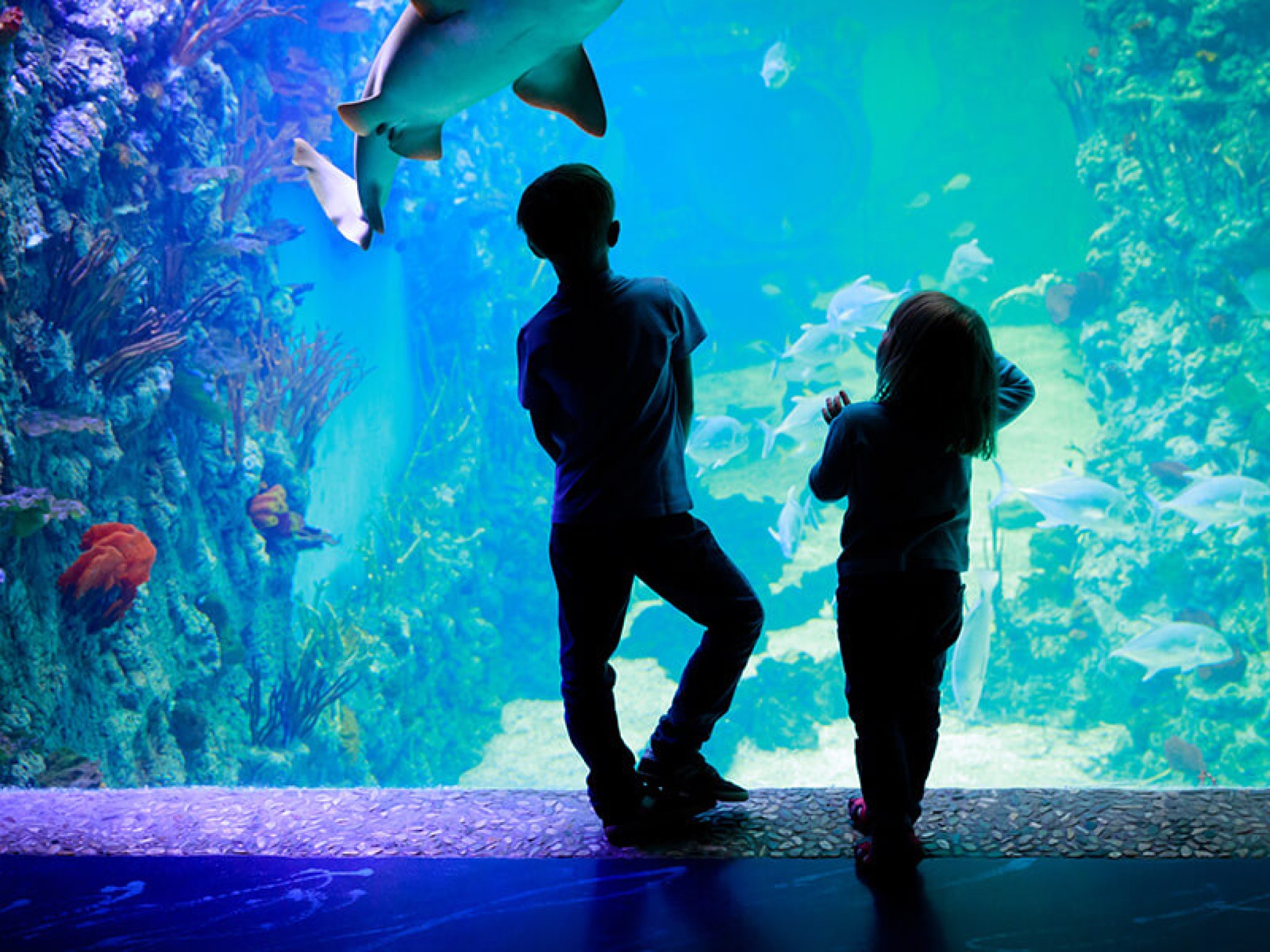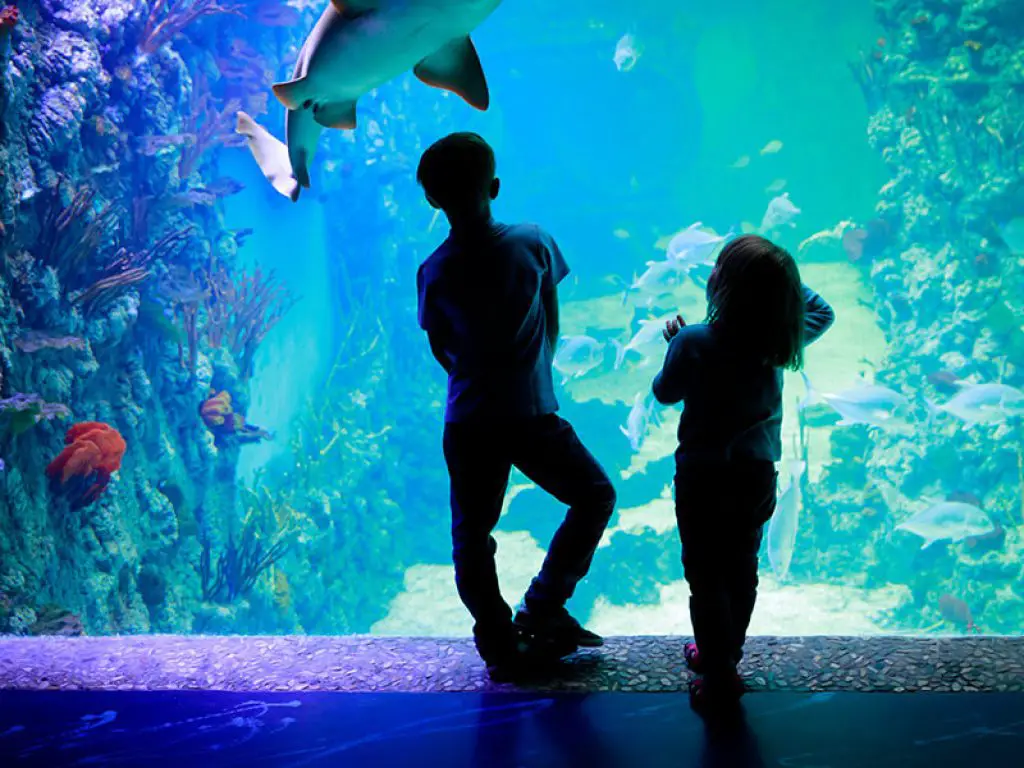 Mallorca Family Holidays, Kids Activities, Itineraries, Guides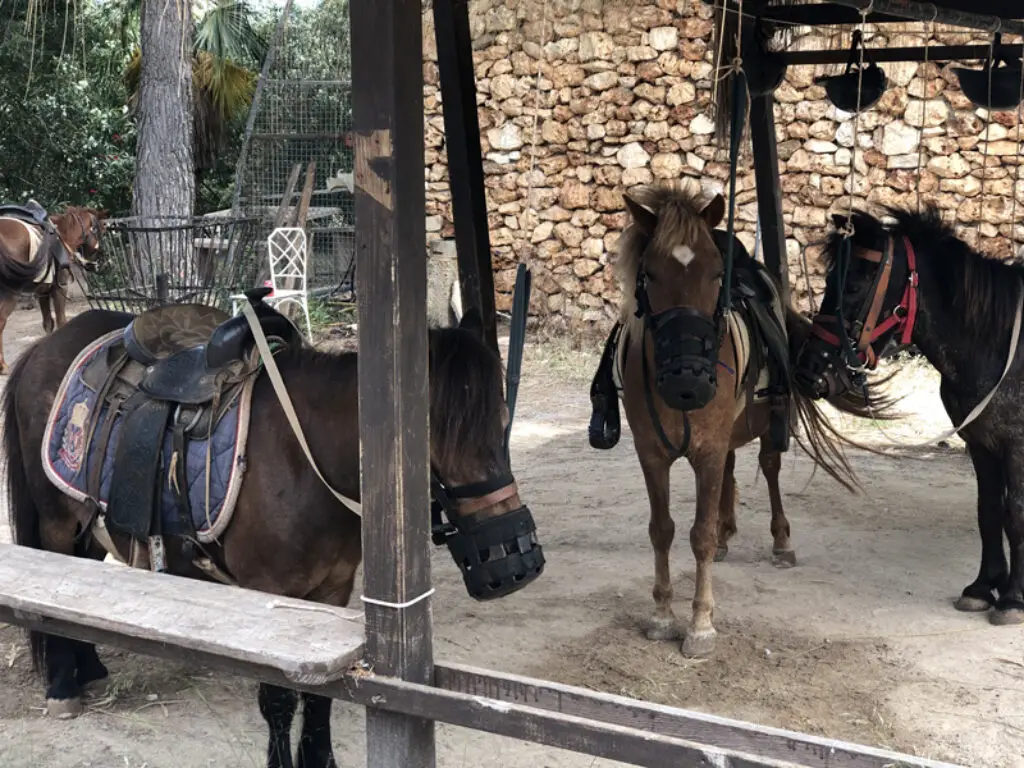 Stables for Horse Riding in Mallorca for Families