14 Fun Things to do With Kids in Madrid + Map
Madrid is a huge city with plenty of things to do, including many things to do with kids. On this site we list exclusively kids activities because you can easily find more conventional things to do elsewhere. So here is our list of fun things to do with kids in Madrid including a map at the end showcasing all the locations of the activities listed.
1. Casa de Campo Park
This park is the go to park as it has many things to do with kids in Madrid. At minimum you can at least spend a couple of days here. Firstly, it has many children's playgrounds, a cable car to see the amazing views of Madrid and the park, a lake where you can rent a boat to go across it, and historical landmarks.
Moreover it has another 2 parks inside its border: Parque de Atracciones which is an amusement park, and a Zoo with an aquarium which are featured next.  
2. Parque de Atracciones – Amusement Park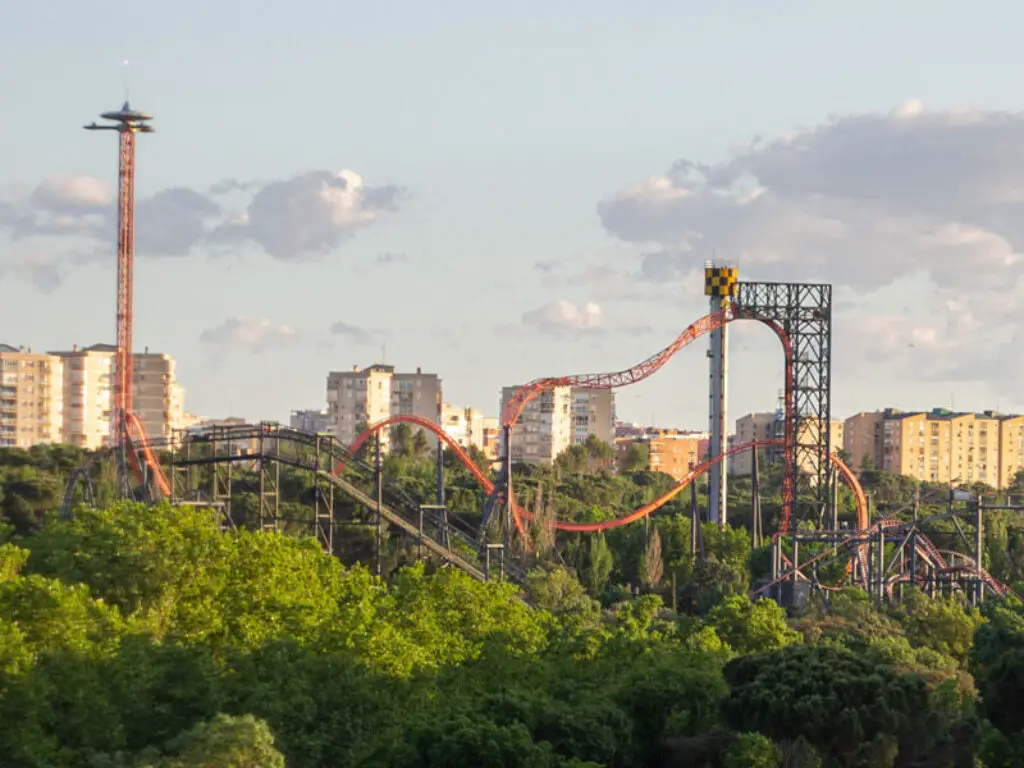 This park is pretty amazing and one that the whole family would enjoy. As you can expect it has rides for all ages. In total it has 36 rides, 7 rollercoasters, and 3 water rides in 5 different zones. It also has Nickelodeon Land.
It has 18 more gentle rides ideal for any age, but there are also more intense and moderate rides for thrill seekers, and one of the top activities you can choose to do. You can check out and purchase tickets to the Parque de Atracciones here. Or perhaps purchase a combination tickets which I will get to next.
3. Madrid Zoo and Aquarium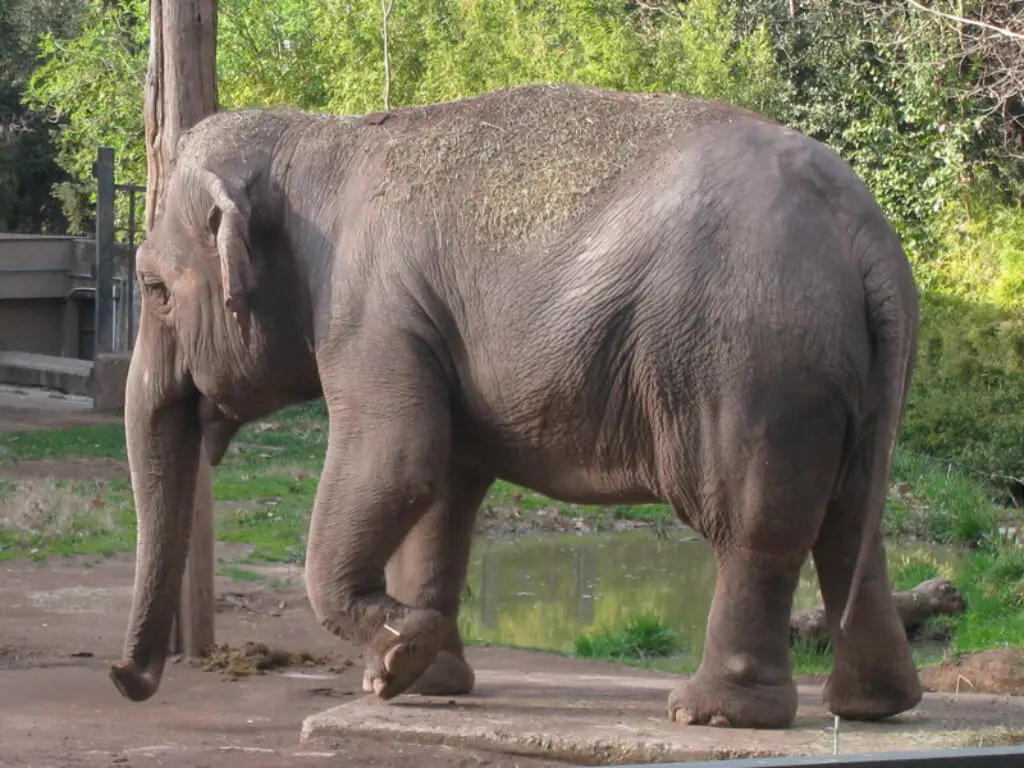 This is a combined zoo and aquarium so you get to see animals, birds and fish all in one day. There are 1,300 different animals of 333 different species, which is plenty to see. The zoo is most definitely going to provide a great day out for all visitors.
Apart from the regular walk around the zoo to appreciate the animals you can also see one of the shows with; sea lions, dolphins or birds of prey. These shows are always a hit with families, most especially kids.
Additionally there is an electric train that goes around the zoo. You can hop onboard and get the low down on the most important animals in the park.
You can purchase single tickets to the Madrid Zoo and Aquarium and skip the line or purchase combination tickets for the Parc de Atracciones and the Zoo + Aquarium.
4. Warner Bros Theme Park
Which kid does not enjoy a theme park?! With 42 rides, 6 of which are rollercoasters there is plenty for the kids to enjoy at this theme park.
There are smaller and gentler rides for the wee ones, but also the higher and faster rides for the adrenaline junkies. There are also shows and you can also get a tour of the home of Bugs Bunny, Tweety Bird or visit the police academy!
Warners Bros Theme Park is around 20km from the city centre. There are buses that go to the park in a 34-45 minute journey from the Méndez Álvaro Station in Madrid. You can check out reviews, images and buy skip the line tickets to Warner Bros Park here.
5. Warner Bros Beach – Water Park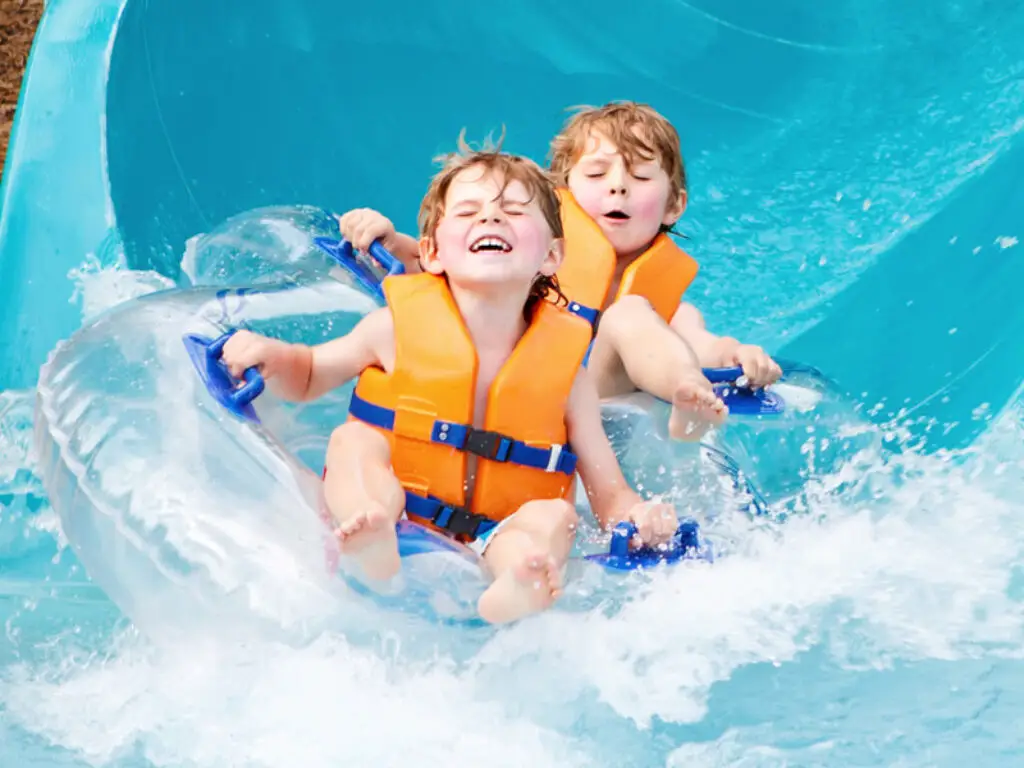 Warner Bros Beach is right next door to Warner Bros Theme Park. At Warner Bros Beach there are a total of 13 water attractions, 3 of which are for younger kids. It is the perfect place to go to when you want to cool down from the summer heat.
However you should note kids need to be at least 4 years of age to use the slides and attractions. Here are skip the line entry tickets to Warner Bros Beach, reviews and images.
6. Robot Museum
The Robot Museum is one of those attractions that is quickly becoming popular. For kids that love robots this is one of those things to do with kids in Madrid that is a must.
You will see all sorts of robots in this museum. There are a whole range of robots from humanoid robots, dogs, drones and R2-D2. Some are retro style from the 80s and then there are other more modern robots.
The museum is small, but there are tours in English which is always a plus. Visit the Robot Museum website (Spanish site)
7. Micropolix
This is one of the amazing things to do with kids in Madrid that is such an awesome concept, it should be replicated in other countries. This is role play taken to the next level.
Micropolix is a kids world where kids take on the roles of adults. For example they can work in a bank, in media as fire fighters etc. and get paid in Eurix the money of Micropolix. They can then use the money to spend on entertainment inside Micropolix like the driving school.
It's all in Spanish, but it is highly rated even by English speaking children who have a blast. The best thing about it is that it is not just fun, but educational as well.
Visit Micropolix
8. Divertiland Park
Divertiland is a small kids leisure park that caters to younger kids. This is because they have smaller softer rides for them like little choo choo trains, trampolines and carousels. It is well worth a visit for around an hour or two especially if you are around the area. To give you an idea it is 8km from the city centre.
Visit Divertiland (Spanish website)
9. Ratón Perez Museum
This is a such a cute museum for little kids! Ratón Perez is a mouse that is the equivalent of the tooth fairy in Spain. The Spanish have set up the museum in the location Ratón Perez's is said to have lived with his family.
Here the kids are shown 'evidence' of teeth that belonged to real-life as well as fictional characters like Isaac Newton and Beatrix Potter.
The museum is only made up of 2 rooms and only available in Spanish. However for €4 it is enjoyable even for non-Spanish speakers for a quick visit. Especially because the museum is in quite a central location.
Visit Ratón Perez Museum
10. Prado Museum Kids Tour
The Prado Museum has one of the best fine art collections. Kids will usually find art museums boring unless they are into art. However the Prado have a kids tour that teaches kids about art in a fun way.
Additionally after leaving the museum the kids can have some down time playing at one of the many play grounds around the museum. If you want to waltz into something more relaxed right after, there is the Royal Botanic Garden right next to the Prado museum.
Visit the Prado Museum
11. Tirolinas Go! – Adventure Park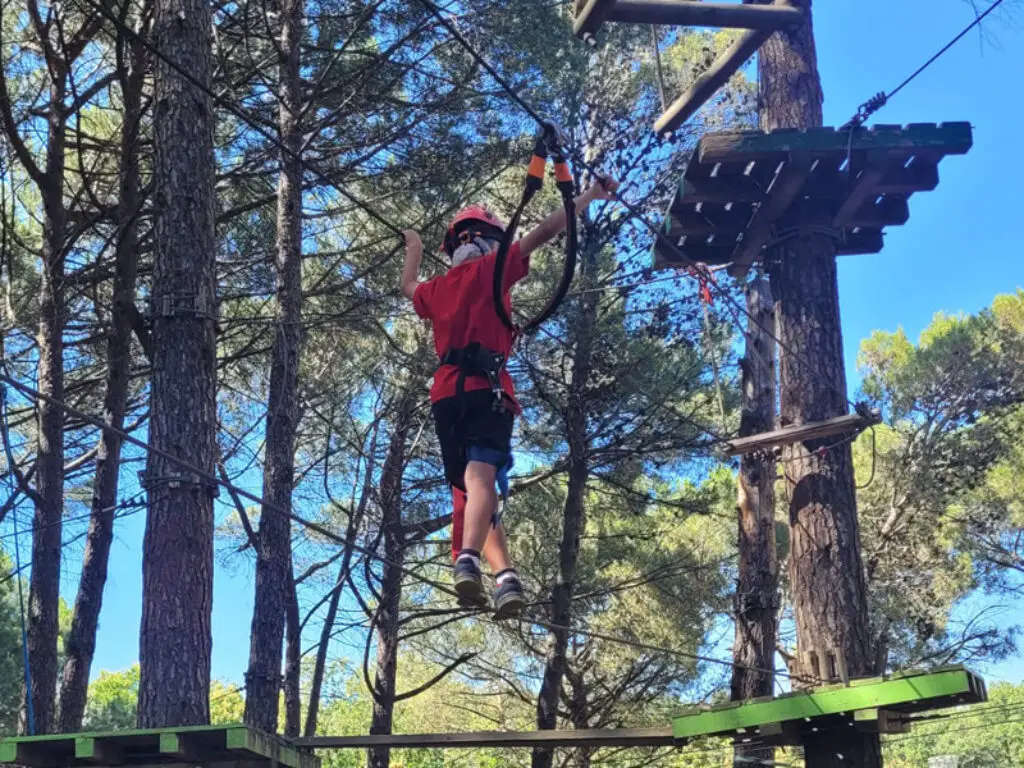 An adventure park is definitely one of those fun things to do with kids in Madrid. You get strapped in securely with a harnesses and get to climb from one tree top to another under professional supervision. You get to enjoy the activity, but also the view and the natural surrounding around you.
There are courses for anyone from 5 years and up and kids have to be minimum 110cms in height to participate. The older you are the better, this is because you can spend a little bit more time at the park and do more courses. This is better because the park is a out of the way and further out of the city centre.
Visit Tironlinas Go! (Spanish site)
12. El Retiro Park
This park is lovely for some down time and is one of Madrid's most popular parks. It has a large lake where you can rent out a boat to paddle across it. It also offers historical sites for adults, play areas for kids, musicians, temporary exhibitions and fortune tellers.
However the best time to take the kids to this park is over on the weekend. This is because there are organised puppet shows with actors that dress up as the kids favourite cartoon characters.
13. Madrid Rio Park
Another beautiful park, Madrid Rio has beautiful greenery and fresh air where you can relax. It is also one of venues of choice for concerts and cultural activities at night.
On the other hand, there is a beach to swim and many playgrounds for kids to enjoy. So although Madrid is not a coastal town this is a great spot to come and cool down in summer.
14. Museum of Natural Sciences
As you would expect from any museum of Natural Science you will see loads of animals. If I had to pick, I would say a zoo with live animals is always better, but this place is perfect for rainy days.
Of course there are exhibits of all sorts of animals, but it also activities for kids starting from 3 years of age. 
Things to do with Kids in Madrid Map
Here is a map showing all the kids activities in Madrid listed on this page. They are not the same numbers as the number of the activities listed on this page. On the map they are in ascending order starting from the number 1 on the top left. You can continue to find successive numbers are the navigate left to right, from top to bottom.
Things to do with Kids Just Outside Madrid
If you happen to want to go explore towns outside Madrid then there are another couple of activities I can suggest. There is Aquopolis Villanueva de la Canada Water Park and Europa Park.
Europa Park 20kms outside Madrid in Torrejon and is a lovely park. There are 17 small scale landmark replicas like that of the Eiffel tower and London Bridge.
Additionally there are pony's and an area called Diversion en la Granja. This area is specifically for younger kids and has some small rides like a mini train, coaches and a carousel. The family could also try their hand at mini golf.  
Related Articles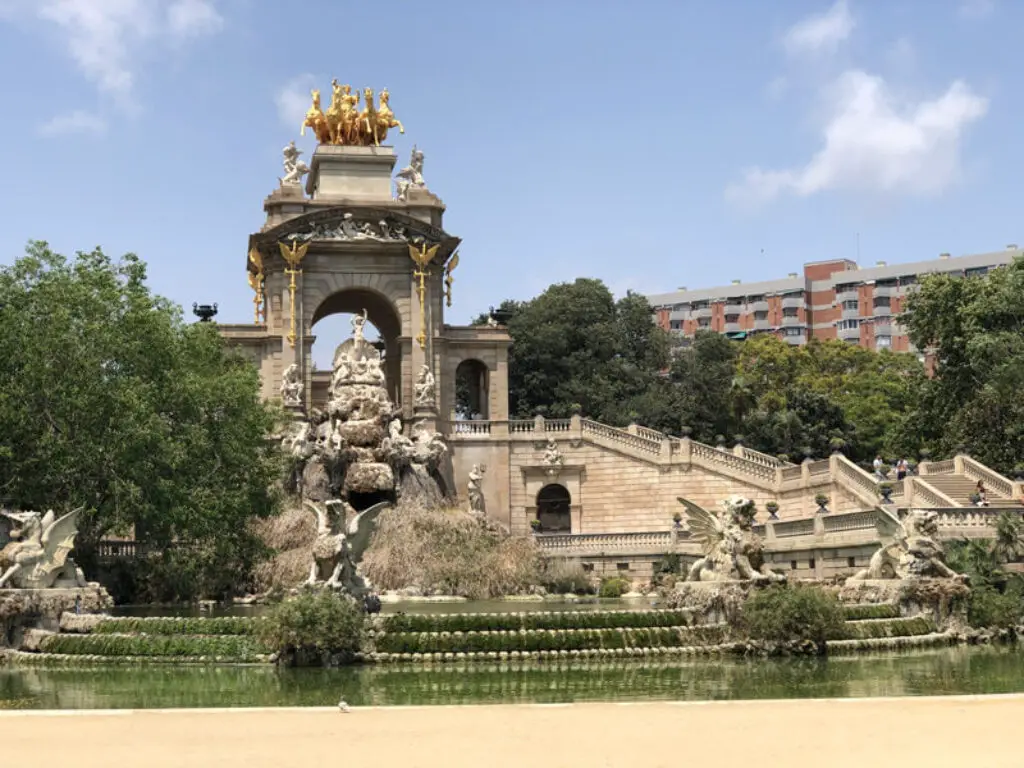 UV in Spain: Monthly Levels & Guidelines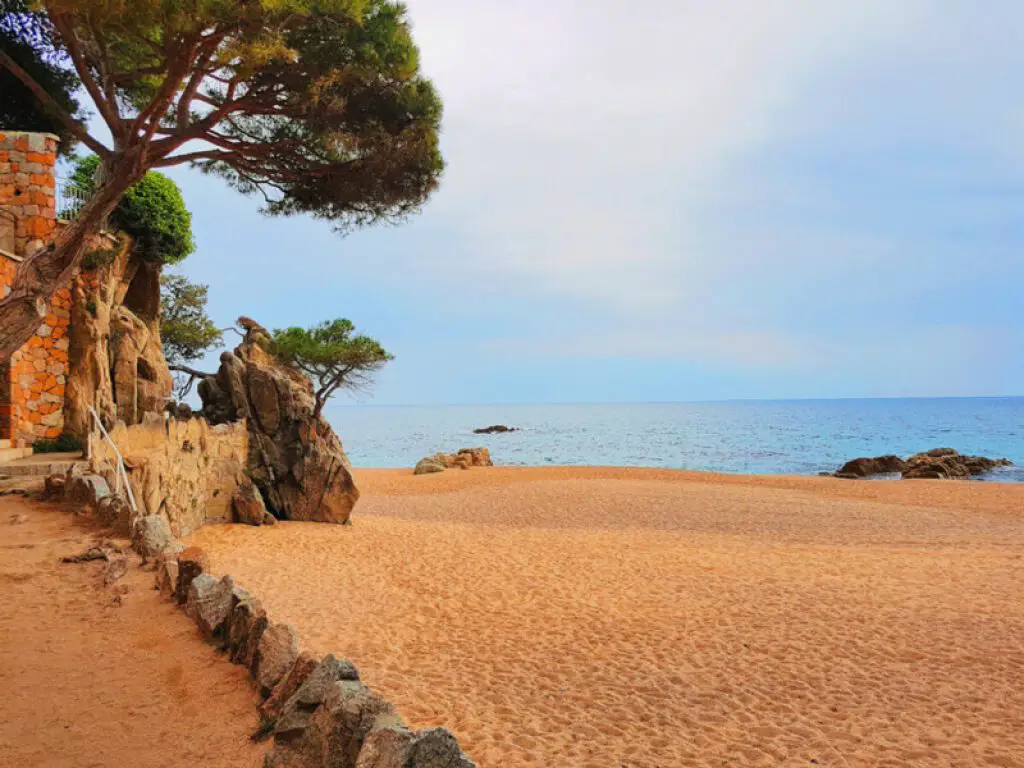 10 Beautiful Beaches in Spain for Families + Map