Is Mallorca Expensive? Accommodation | Transport | Food | Activities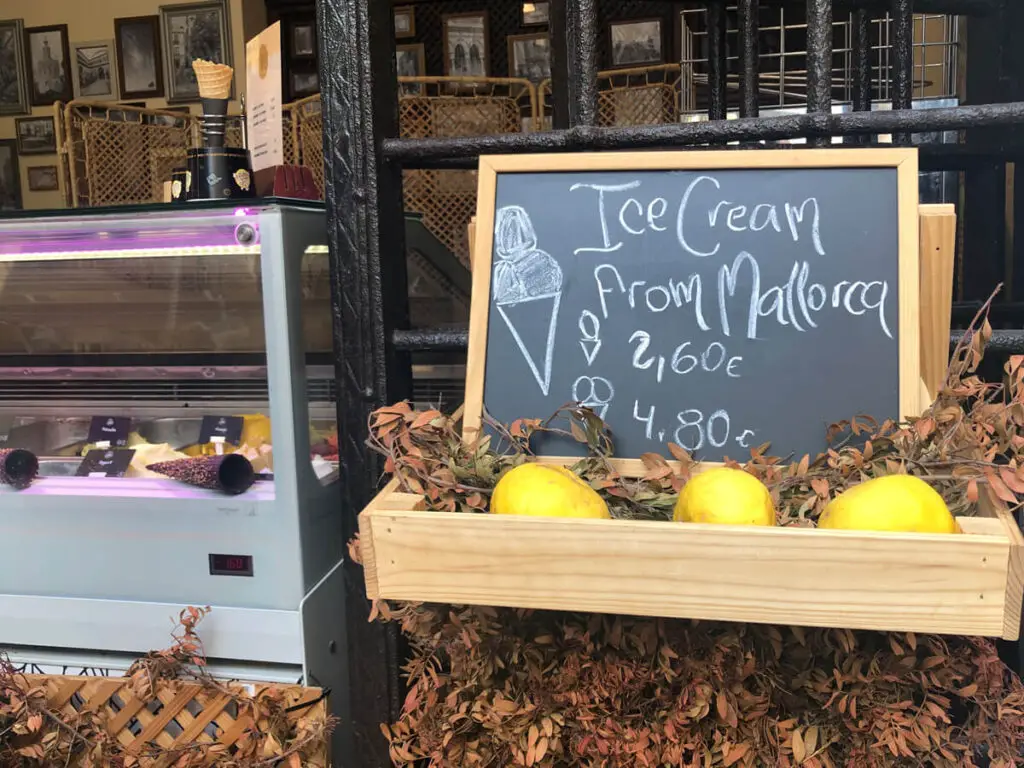 Mallorca has lots to offer every kind of tourist, all perfectly served up with many picturesque locations. For this reason, Mallorca welcomes 20 million tourists a year, but is Mallorca expensive? This article covers the average holiday costs to visit the island. In a nutshell for you to easily do the math:-
On average during peak season, a hotel room for two costs €204 per day. A meal for two is around €50 including water, wine and coffee, but meat or fish is €68. Buses are €2 for a single fare and €15 for a 10 journey pass. Hiring a compact car is around €214 for a week. Cultural activities are around €9 for adults and kids activities are €24 for adults and €17 for kids.
Although these are the average prices, there is the possibility to visit Mallorca on a budget. You could save as much as 65% or even more, depending on the choices you make.
Here is more information on holiday costs based on my recent trip. The information is also supplemented by additional research. Prices are as of July 2023, so please bare in mind that prices may change in future.
Accommodation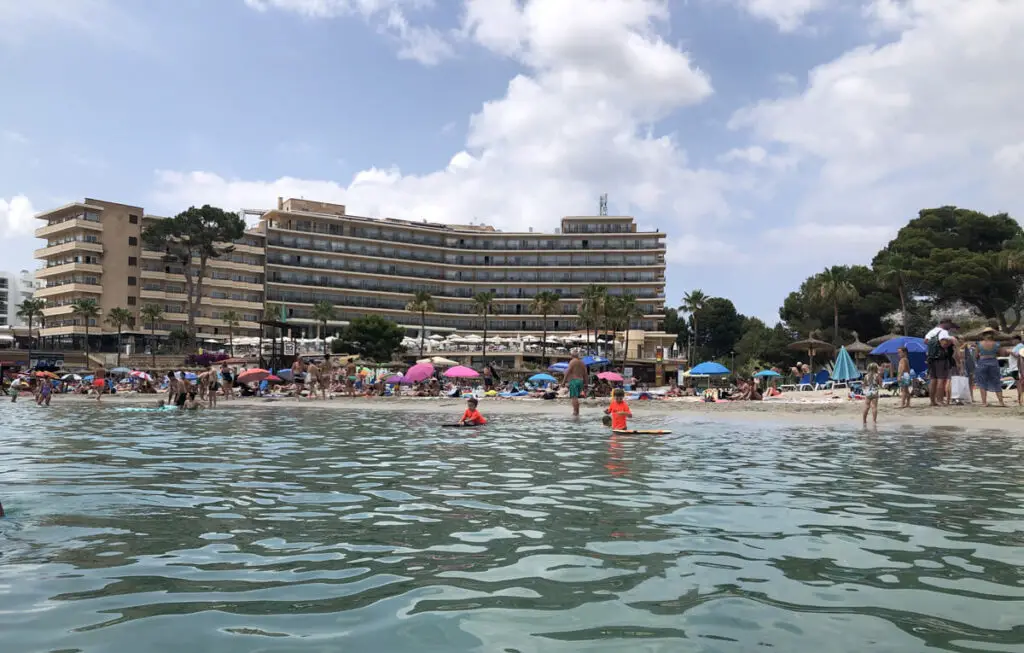 Accommodation is likely going to be your greatest expense for your holiday to Mallorca. There are many locations you could choose to stay depending on your preference. Alternatively you could consider finding accommodation in different locations so as to reduce travel time and enjoy particular locations for longer.
There are 6 best towns to visit as well as the best areas for families to holiday in Mallorca. These guides can give you a better idea of the best Mallorca has to offer.
Here is a table of the most popular areas where to stay in Mallorca. Most of them are coastal resort areas offering some of the best beaches in Mallorca where to swim.
Daily Average Price for Accommodation in Mallorca
This information is for a room for 2 people based on a week's stay in peak summer months:
| | | |
| --- | --- | --- |
| Location | Hotels | Holiday Flat |
| Cala Millor | €188 | €170 |
| Camp de Mar | €243 | €215 |
| Magaluf | €237 | €381 |
| Palma de Mallorca | €263 | €178 |
| Port d'Alcudia | €204 | €264 |
| Port de Pollença | €261 | €322 |
| Palma Nova | €200 | €199 |
| Sóller | €205 | €221 |
| Port de Sóller | €241 | €288 |
As you can see, the average price is generally over €200 per night for most areas. Hotels are on average are €204 and holiday flats are €224 per night.
Not surprisingly, the capital of Palma, Camp de Mar and Port de Pollença are the most expensive areas. Apart from the fact that Palma is the capital, Camp de Mar and Port de Pollença are gorgeous.
Of course if you are travelling with a family, you will likely spend more than that. However there are many hotels that offer family rooms with a sofa bed that can accommodate little guests. As a result it would not be as expensive with young kids as you can avoid booking additional rooms.
The article on the best areas for families which I mentioned earlier, also suggests some great hotels that have the most amenities for families. They include kids clubs and fantastically themed pool areas. Some are on par with the average price, some are a little less expensive and some are more costly. Nonetheless, a handy guide that can help you save time and find accommodation more easily.  
Although the average price for accommodation in Mallorca is over €200, you can find many stays that cost far less. These could include stays that are also within resort areas, but also in other towns. In fact my husband and I paid around a third of the price for our stay.
Transport
Public Transport
If you are going to stay put in a resort area for the duration of your stay, it is likely more worthwhile using public transport. There are buses that operate all over the island, and in some cases you have the option to use the train.
At the time of writing, buses cost €2 for a single fare. Alternatively you can buy a €15 pass, that offers 10 journeys. On the other hand, a one-way ticket to Sa Pobla or Manacor from Palma by train costs €4.50 or €3.60 to Inca.
You can purchase tickets from train or bus stations or directly on the buses.
The Ferrocarril de Sóller is the only expensive train in Mallorca. However this is because it is an impressive 100 year old wooden vintage train connecting Palma with Sóller. It is very popular with tourists because it goes through some of the most beautiful mountain areas of Mallorca. Here it is in Sóller:
The vintage train, including the tram to Port de Sóller and boat tour is around €62. You can purchase a ticket for the train here to go on this wonderful journey.
Hiring a Car
If you want to visit various parts of the island, then hiring a car is your best option and in fact what I did. It is also a more comfortable and more cost effective experience when you are holidaying with family.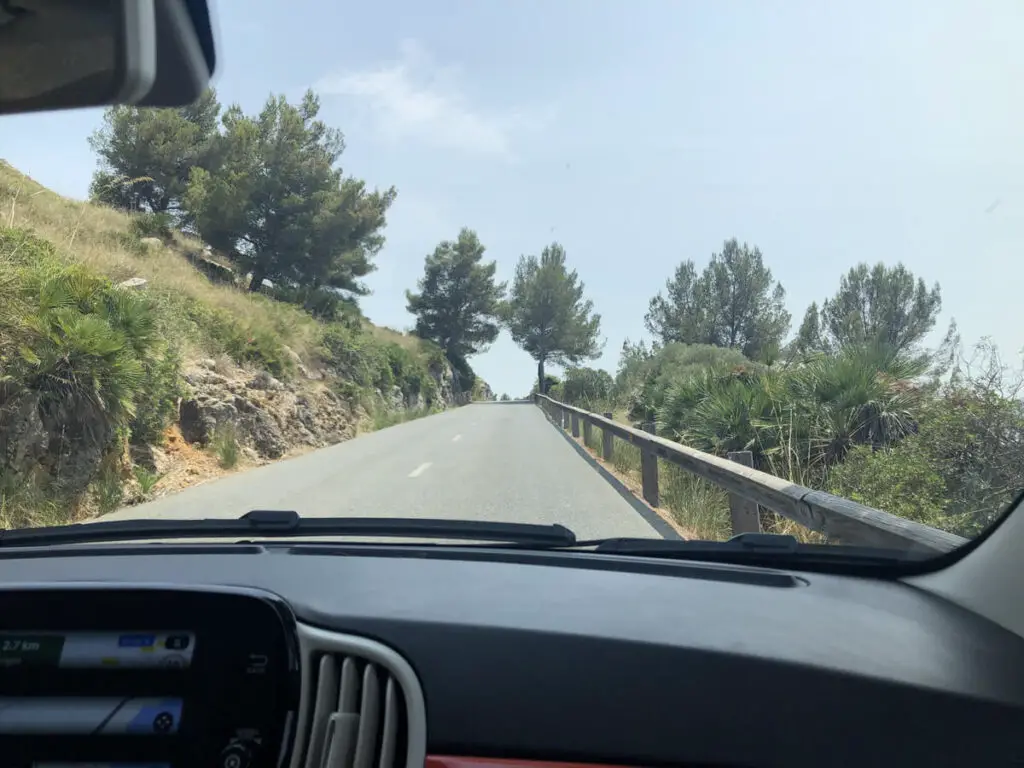 Prices for hiring a compact car in Mallorca start from around €31 per day if you hire it for a week. This means it will cost around €214. However if you hire a car for a shorter duration you could pay more for it. Larger cars will cost more, with vans starting from €1629 to hire for a week.
To find the best deals for hiring a car in Mallorca you should consider Discover Cars. You can easily compare prices of all the different car companies on the platform to find the best deal. Plus they also have an excellent rating on Trustpilot because they provide great quality cars and rental services with exceptional customer support.
Restaurant Food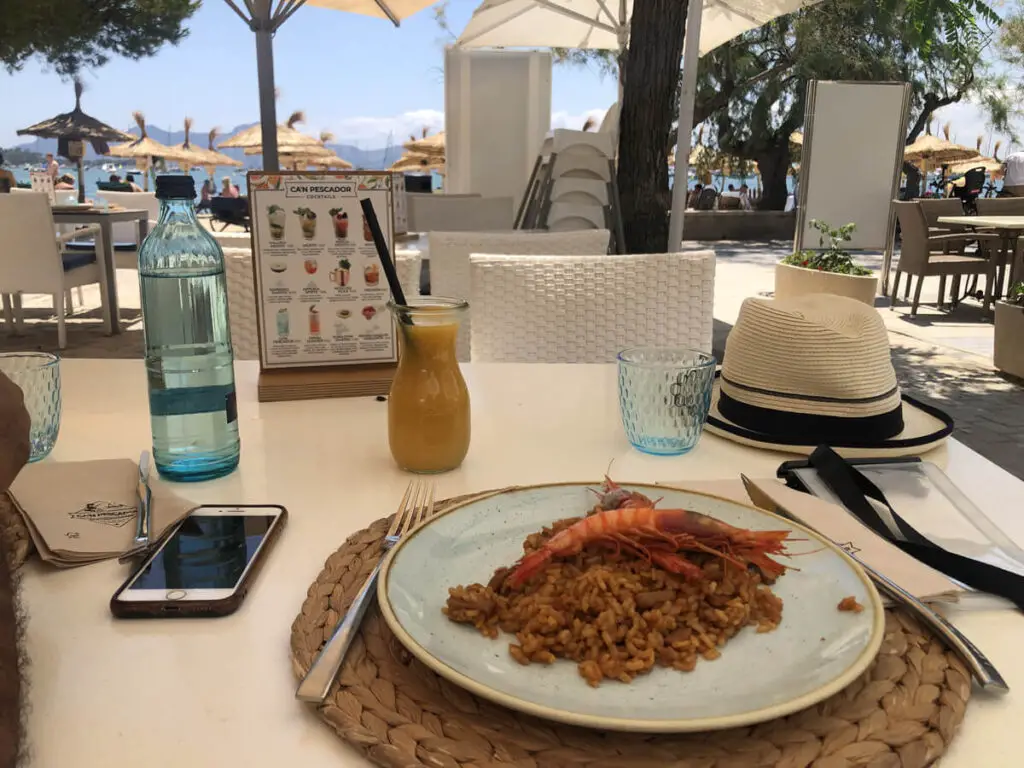 The cuisine in Mallorca is delicious, as are the local food products which you will thoroughly enjoy. They have the standard foods such as salads, pasta, meat or fish that you can get anywhere. They have a Mediterranean flare and in some cases their own unique Mallorcan recipes.
Of course since Mallorca is part of Spain, you may come across a Paella section on the menu in certain restaurants.
An average pasta, salad or pizza meal for 2 is around €50 which includes a bottle of water, a glass each of house wine and coffee. On the other hand, a meal consisting of meat or fish would amount to around €68 including water, wine and coffee. Having dessert would add another €14 (€7 per person) to the overall price.  
If you avoid tourist traps you will likely pay a little less for your food.
Average Restaurant Food Prices in Mallorca
| | | |
| --- | --- | --- |
| Meal | Average Price | Price Range |
| Salad | €14 | €11.95 – 19.50 |
| Pizza | €15 | €10.75-19.50 |
| Burger | €16 | €14.50 – 19.95 |
| Pasta | €16 | €10.50 – 39.50 |
| Paella | €22 | €18 – 31.50 |
| Meat or fish | €25 | €15.90 – 36.95 |
| Dessert | €7 | €5.95-9.50 |
A paella or pasta dish with lobster is more expensive than other meals. It is almost always the most expensive dish on the menu. So the higher price ranges for pasta at €39.50 and paella at €31.50 you see in the table is a lobster dish. Most pastas and paella are a lot cheaper than the upper price range shown.
Average Restaurant Drink Prices in Mallorca
| | |
| --- | --- |
| Drink | Average Price |
| Soft drinks | €2.60 |
| Large Water bottle | €3.50 |
| Coffee (espresso) | €1.60 |
| Cappuccino | €3 |
| Beer | €3.50 |
| Glass of house wine | €4.50 |
| Wine bottle | €25 |
If you also want to go out for breakfast then you will likely pay between €4.70 to €12.95. This depends on what is offered for breakfast and the area where you are staying. Simple sandwiches like those with ham and cheese or similar are usually around €6.
However more elaborate sandwiches like club sandwiches with chicken and bacon may cost around €16.
Activities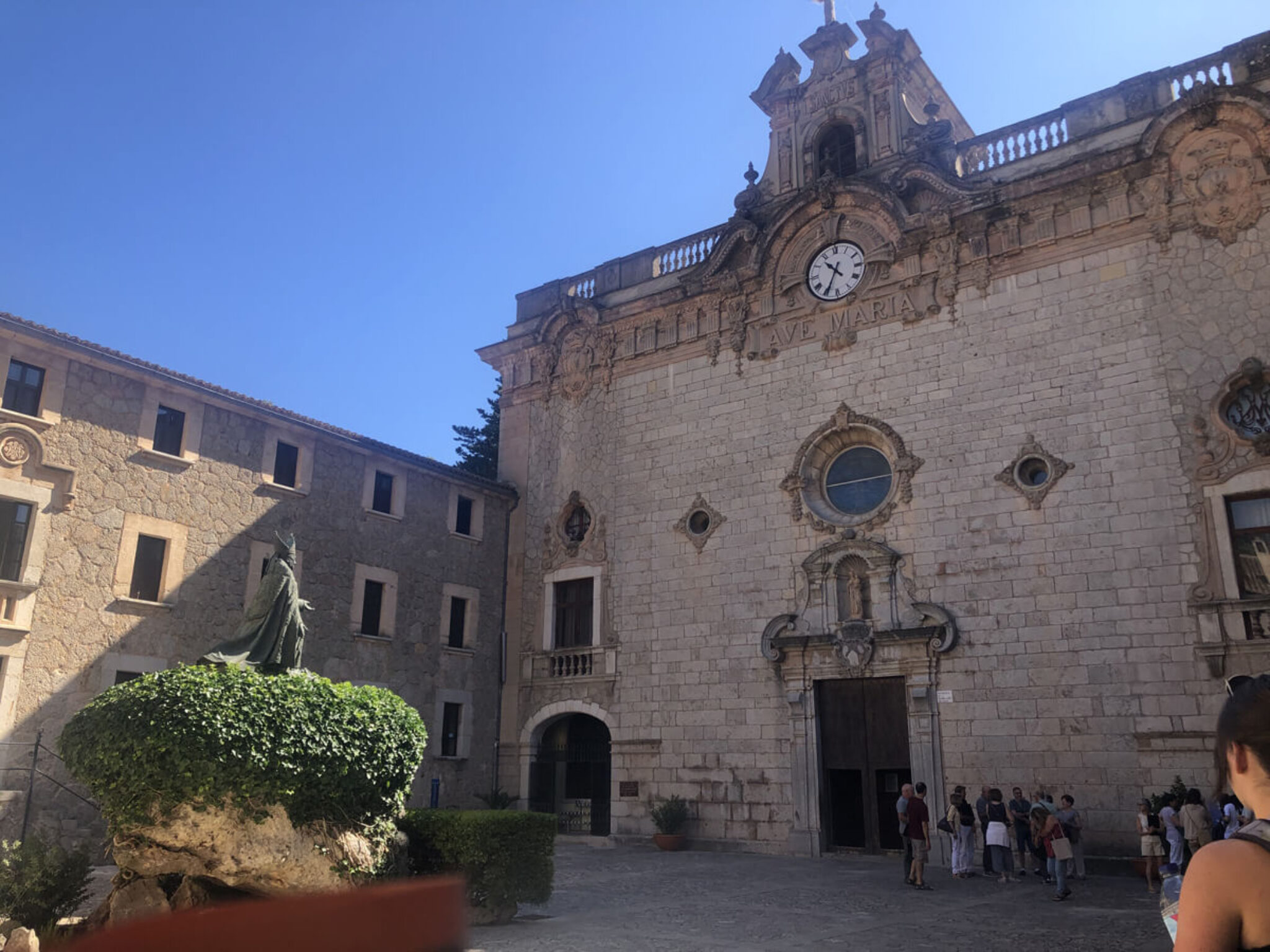 The cost of activities can add up over time and if you have a family. Most of the cultural activities are less expensive than the fun activities in Mallorca. That is to say, if you just opt for entry tickets with at most an audio guide. If you opt for a tour of the various cultural places of interest then you will pay much more.
Here are the most popular activities in Mallorca including prices.
Cultural Activity Prices
| | | |
| --- | --- | --- |
| Activity | Adult Price | Kids Price |
| Drach Caves | €16.50 online | €9.50 online |
| Santuari de Lluc Monastery including parking | €10 |   |
| Arab Baths | €2 | Free (up to 5 years) |
| Palma Cathedral entry ticket excluding terrace | €9 | Free (up to 7 years) |
| Royal Palace of La Almudaina | €7 | Free (up to 5 years) |
| Jardines de Alfabia | €8 | Free (up to 10 years) |
| Ranxo ses Roques horse ride (1 hour) | €28.50 | N/A |
You should note that the Drach caves are €1 more expensive from the ticket office. The caves welcome many hundreds of visitors at one go. It is better if you book online to avoid crowding and enter at your preferred time slot, hence the discount.
Kids Activity Prices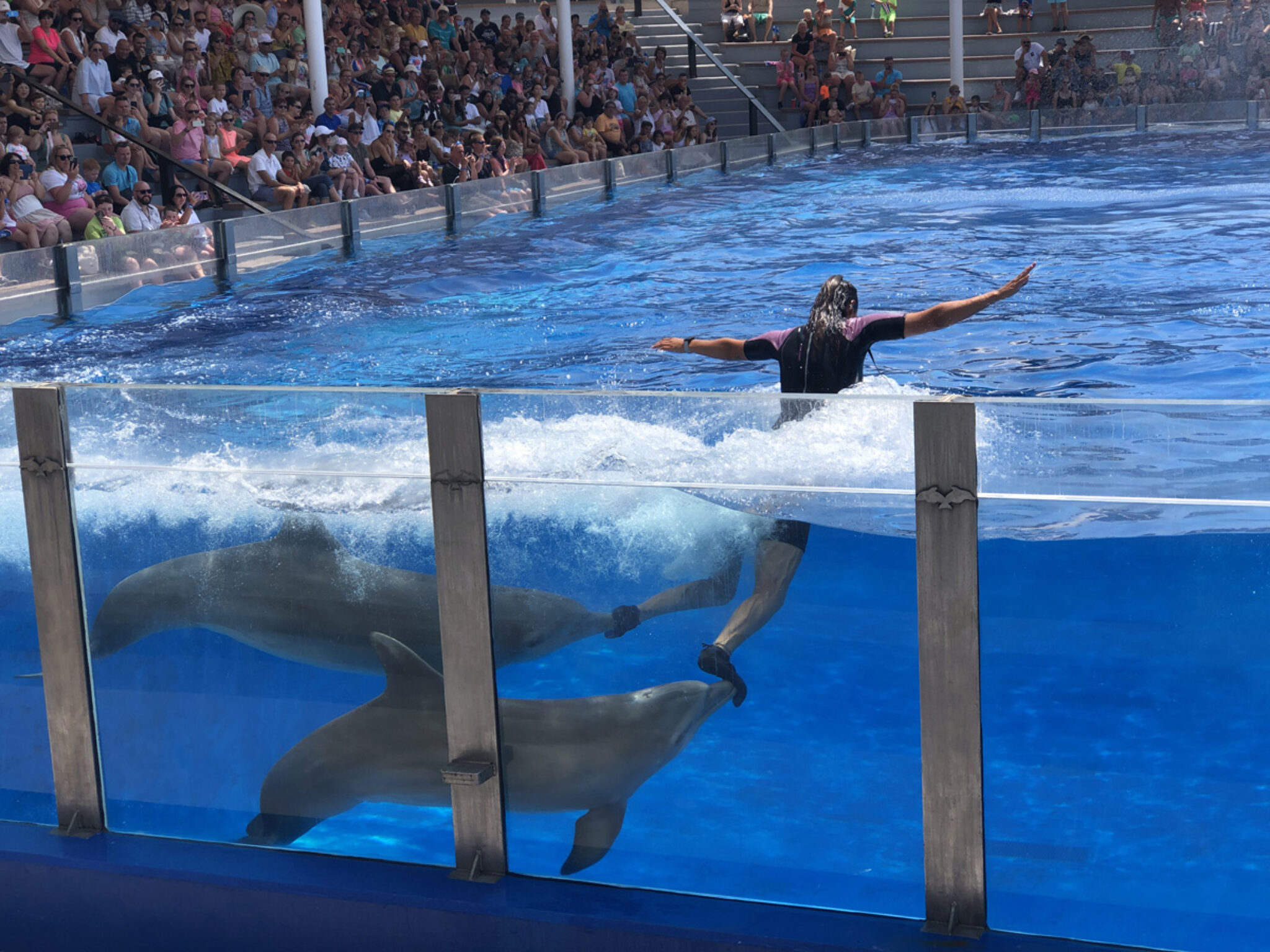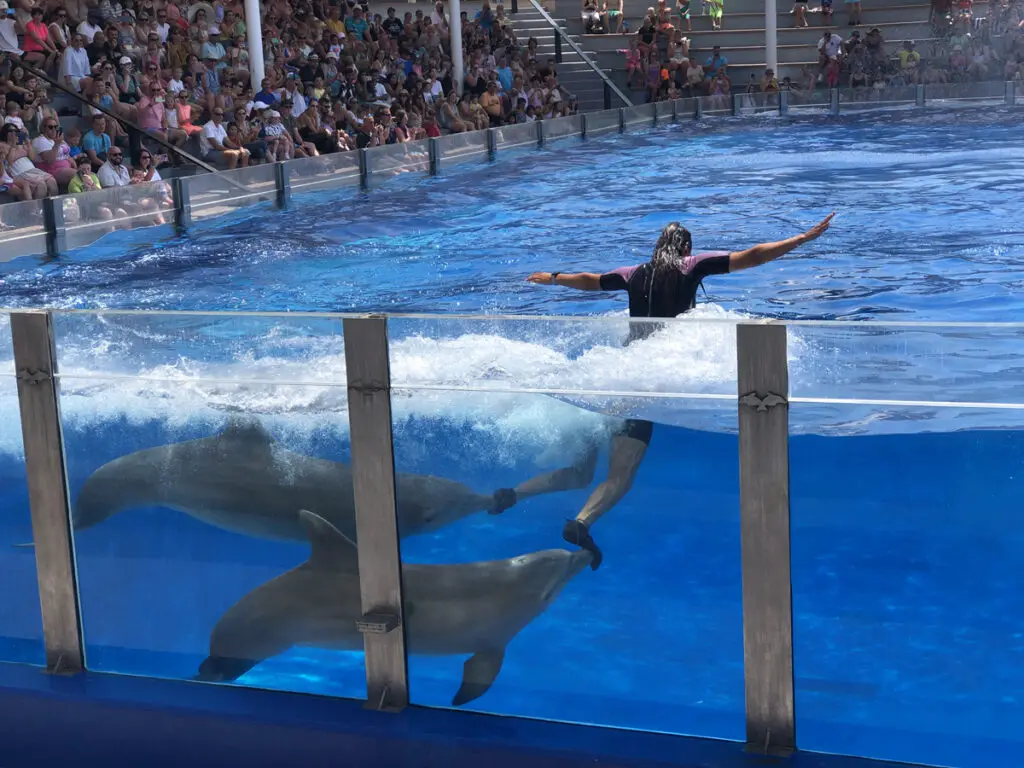 The activities listed below are based on the guide outlining the kids activities in Mallorca. It includes information on each activity as well as a map on where they are located.
| | | |
| --- | --- | --- |
| Activity | Adult Price | Kids Price |
| Aqualand el Arenal, full day | €34 | €26 |
| Western Water park | €34 | €26 |
| Dinosaurland | €16 | €10 (3-12 years) |
| Karting Magaluf (15minutes) | €22 | €22 |
| Marineland | €29 | €20 (5-10 years), €12 (3-4 years) |
| Palma Aquarium entry ticket | €28.50 | €18 (3-12 years) |
| Tirolinas Go! | €24 (over 145 cms height) | €19 (110-145 cms height) |
| Jungle Parc Junior | / | €15 (4-12 years) |
| Katmandu Park | €28 | €20 (3-12 years) |
| Ostrich farm | €17.50 | €8 (3-11 years) |
| Ranxo ses Roques petting farm* | €5 | €3 |
| Ranxo ses Roques pony ride (15 minutes) | N/A | €10 |
| Pirate show | €49.99-110 | €29.99-110 |
| Safari Zoo | €19 | €12 (up to 12 years) |
| Zoo – natura park | €15 | €9 (3-11 years) |
*free with other activities
Related Articles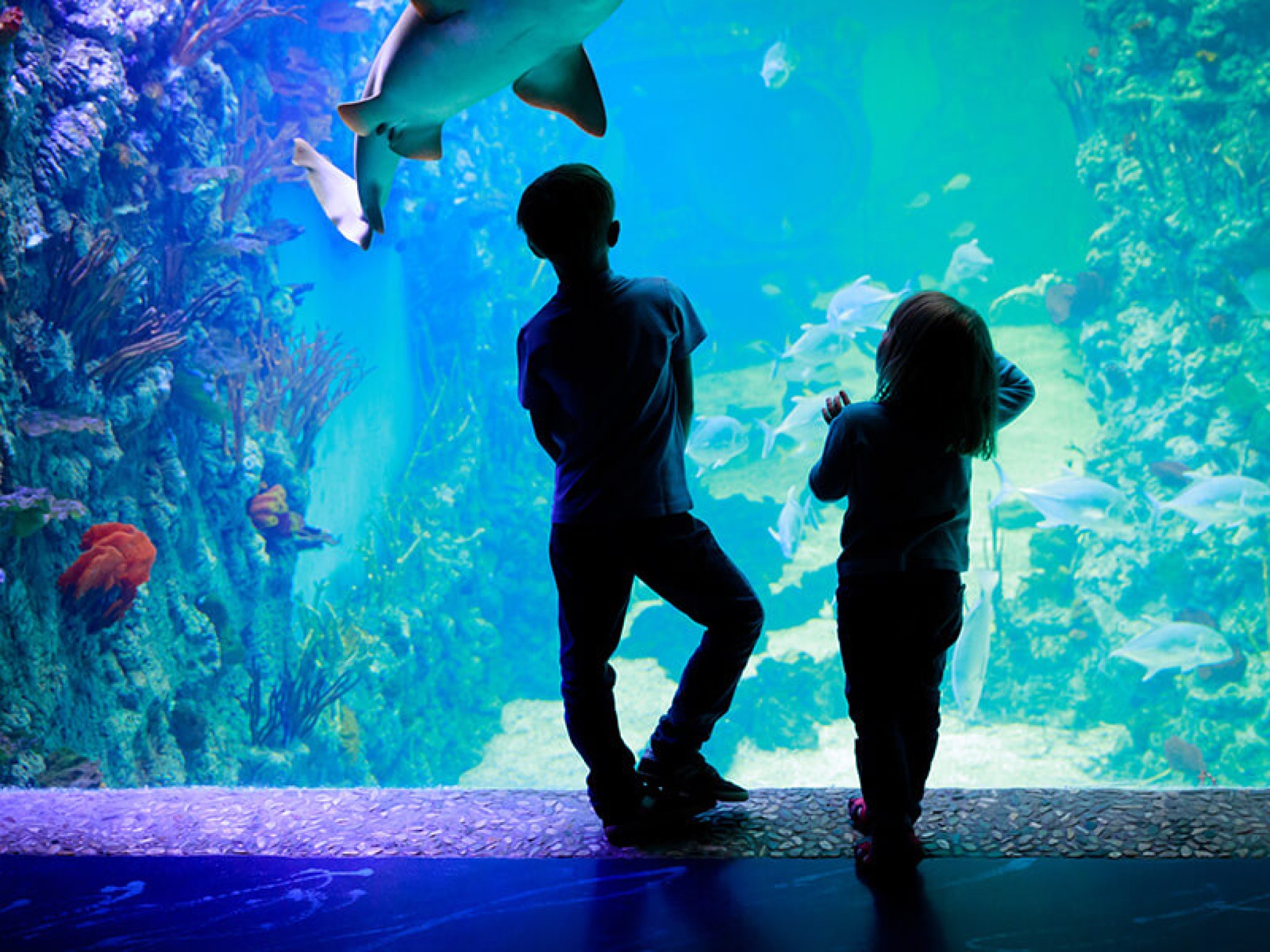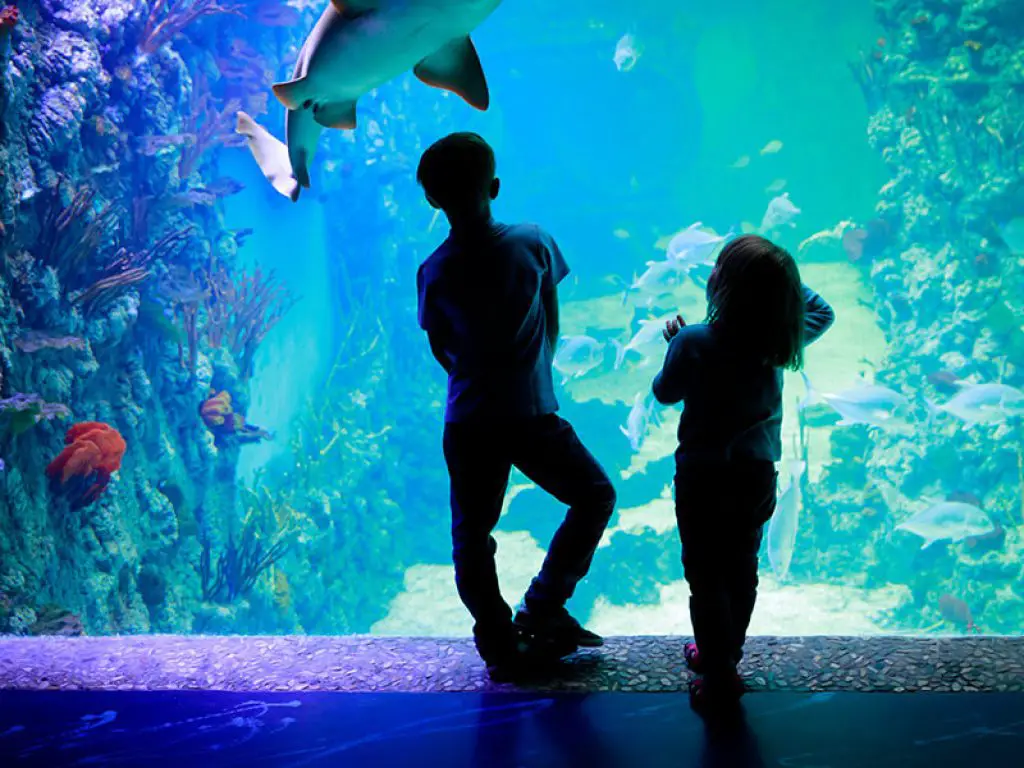 Mallorca Family Holidays, Kids Activities, Itineraries, Guides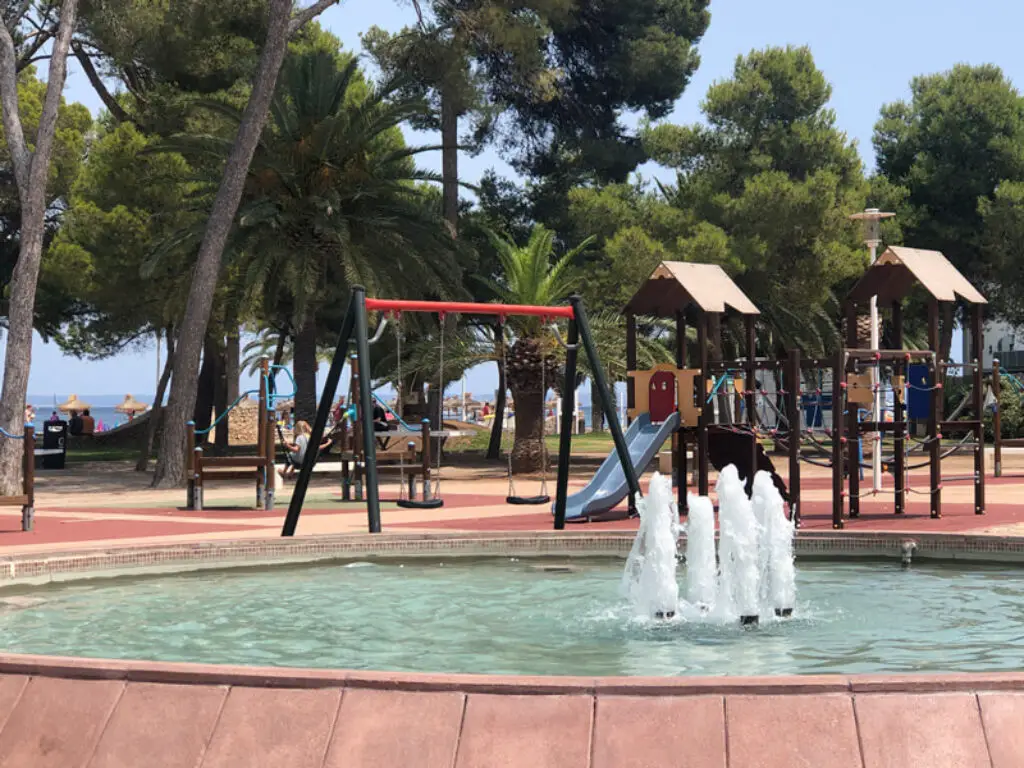 9 Reasons Why Mallorca is a Good Place to Visit With Kids