Parking in Mallorca: A Complete Guide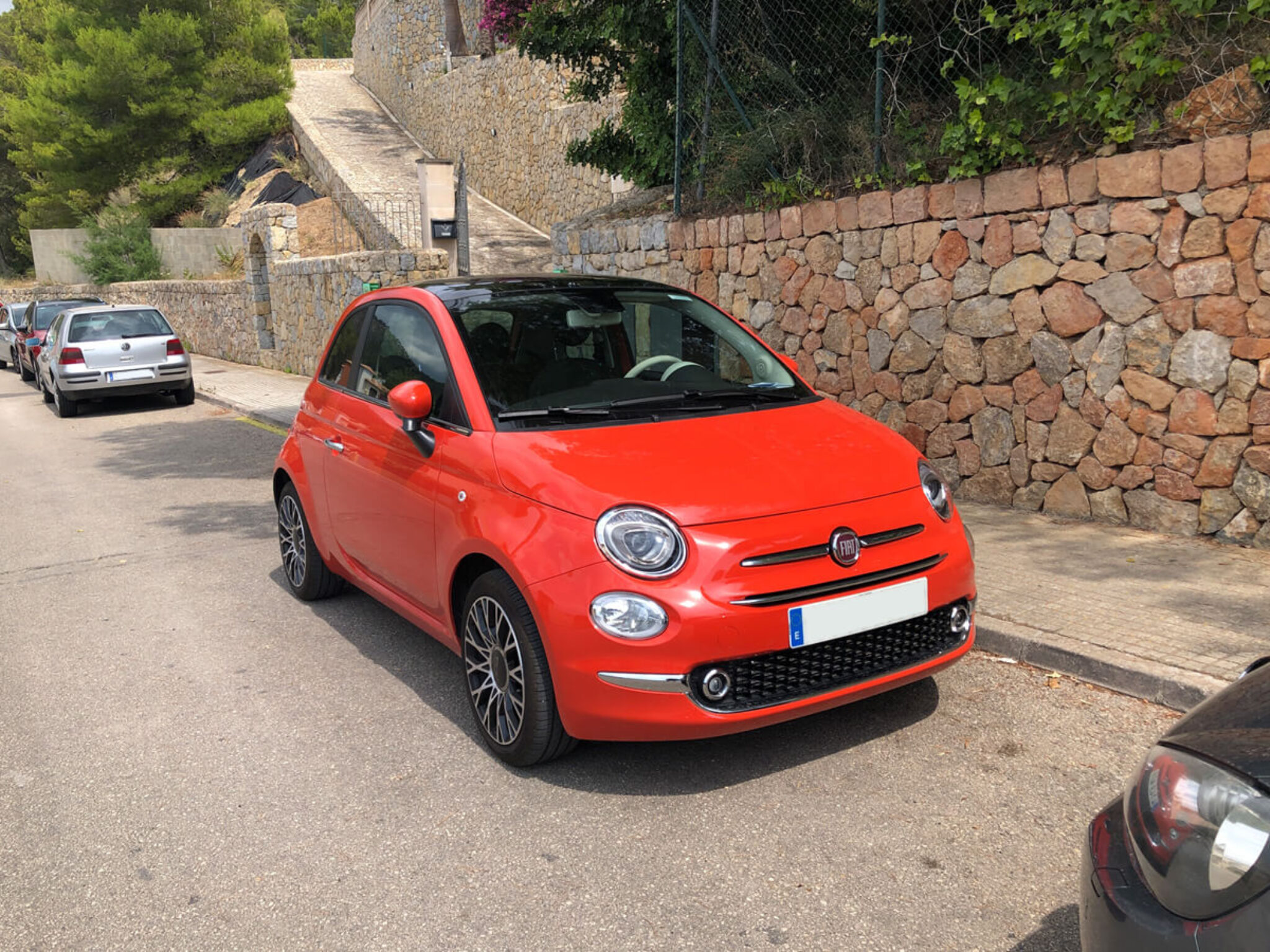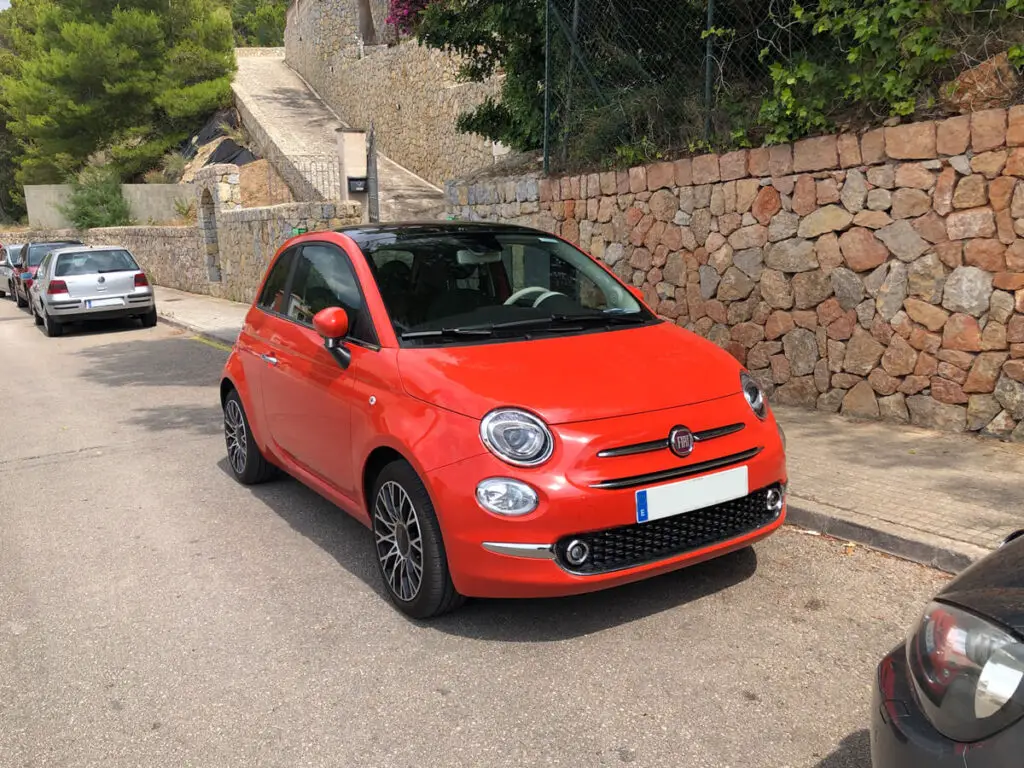 On my recent trip to Mallorca in summer of 2023, my husband and I hired a humble, hybrid Fiat 500. It turned out to be the best decision for transport in our case that best suited our plans. In this way we got to experience several places or activities in a day. However, apart from the cost and ease of driving, you also need to consider parking in Mallorca.  
In general street parking in Mallorca is easy to find, free and within a few minutes' walk of most places of interest. However, in some cases, there are zig zag markings for free short term parking and blue parking bays where you may need to pay a small fee. In Palma there is less parking available, where you will likely make use of paid private car parks.
Below I will cover more detail on what to expect on parking in Mallorca. Additionally if you need more guides for other car related topics there is: driving in Mallorca covering the road conditions, driving culture and other related topics, and hiring a car in Mallorca covering average cost, documents required and policies including age limits.
Is it Easy to Find a Parking Spot in Mallorca?
I travelled at the beginning of the peak summer season when Mallorca is more busy. Mallorca has a small population of around 1 million, but welcomes 20 million tourists per year, making it one of the busiest destinations worldwide.
Although the island is relatively small, it is large enough to handle the many tourists that visit. Tourists disperse to different corners of the island, and not once did I feel any sense of overcrowding.
We travelled almost the length and breadth of Mallorca during our one week stay. There is a lot to see and do in Mallorca which is why I have various guides on Mallorca. Driving around is pleasant and parking in general is hassle free. My husband and I always managed to find a parking spot within 5 minutes' walk of the location we intended to visit.
There are areas where you will need to park a little further off, like Sóller and Deia. These towns are two of the 6 best towns to visit in Mallorca and in fact are tourist hot spots with a little less available parking. But even so, it wasn't more than 10 minute's walk away.
On the other hand, the busy capital city of Palma is a different story. Street parking in particular is more challenging to find here, and you will likely need to rely on using a private car park.
I will provide more information on parking in Palma further down in a dedicated section on Palma.
Advice on Hiring and Driving a Car
In general if you intend to stay in Palma you would be better off not renting a car at all. It is easy to get around with public transport there, additionally you spare yourself the expense.
However if you plan to visit many different places on your trip, it is best to hire a car. I have a guide on driving in Mallorca which covers the driving culture, road rules, tolls, speed limits and conditions that you may want to consult at some point before your trip.
For hiring a car I used Discover Cars for Mallorca which I would wholeheartedly recommend. They helped me find the best car rental deal because they list all the available cars from all the car rental companies in Mallorca.
They kept me updated on the policy changes of the rental company via email. Plus they won the 2022 tech award for the best rental company in the world and have an excellent rating on Trustpilot.
Free Parking in Mallorca
You will come across free street parking everywhere in Mallorca. You will know it is free because you will not see any markings on the ground or come across a white parking bay.
In these spots you can park for free as long as you like. Additionally in most of Mallorca you will easily find plenty of free parking spots.
In general Mallorca has the same standard markings as anywhere else in the world. Hence if you find a continuous yellow line running parallel to the pavement you should avoid parking there or risk a fine.
However there are other markings in Palma that I have not seen in other countries. Here are the details below.
Parking Rules in Mallorca
In busier areas, you may come across different street markings for parking apart from the standard ones. These are the blue bays and zig zag lines that you should be aware of.
Blue Parking Bays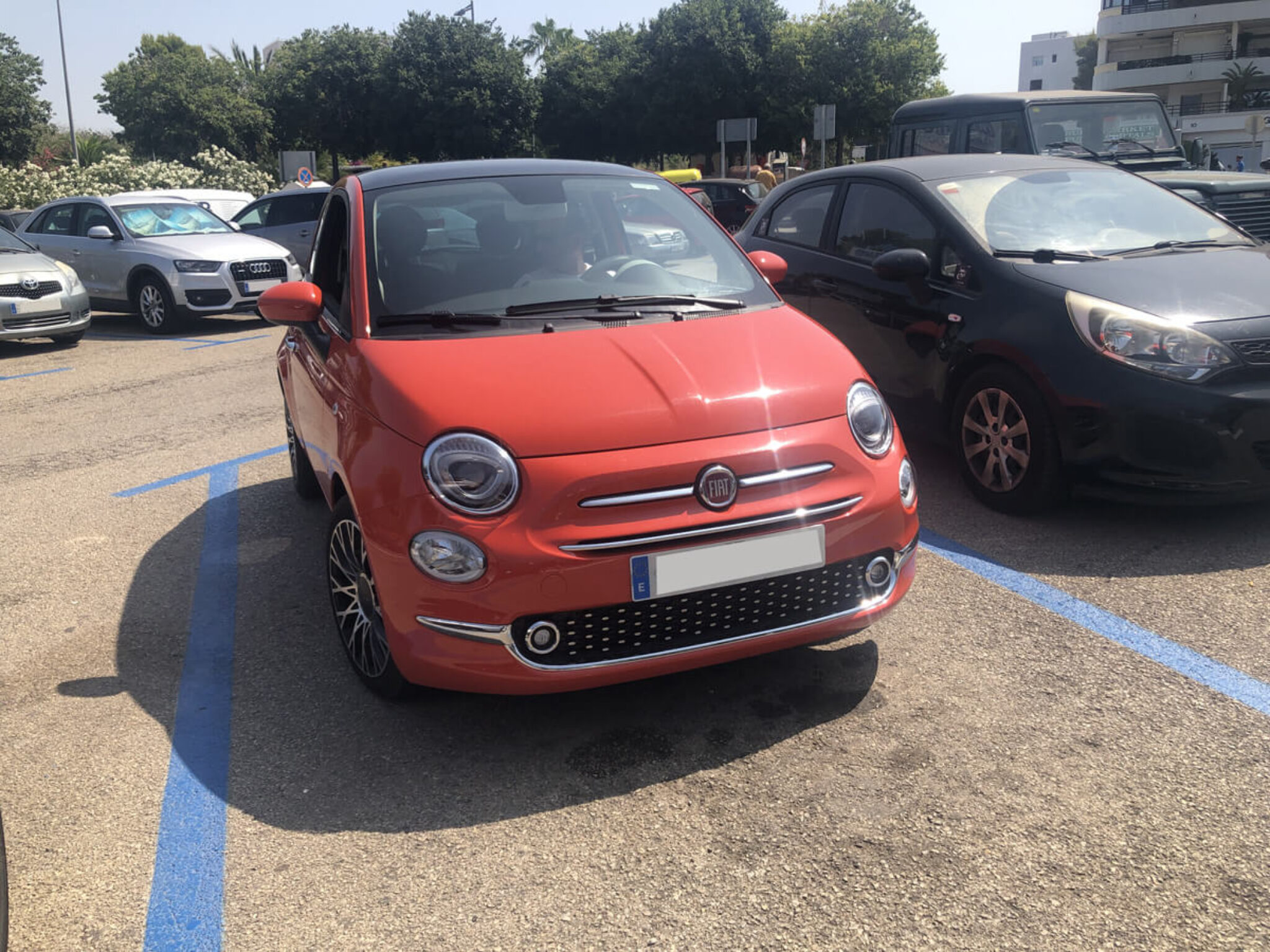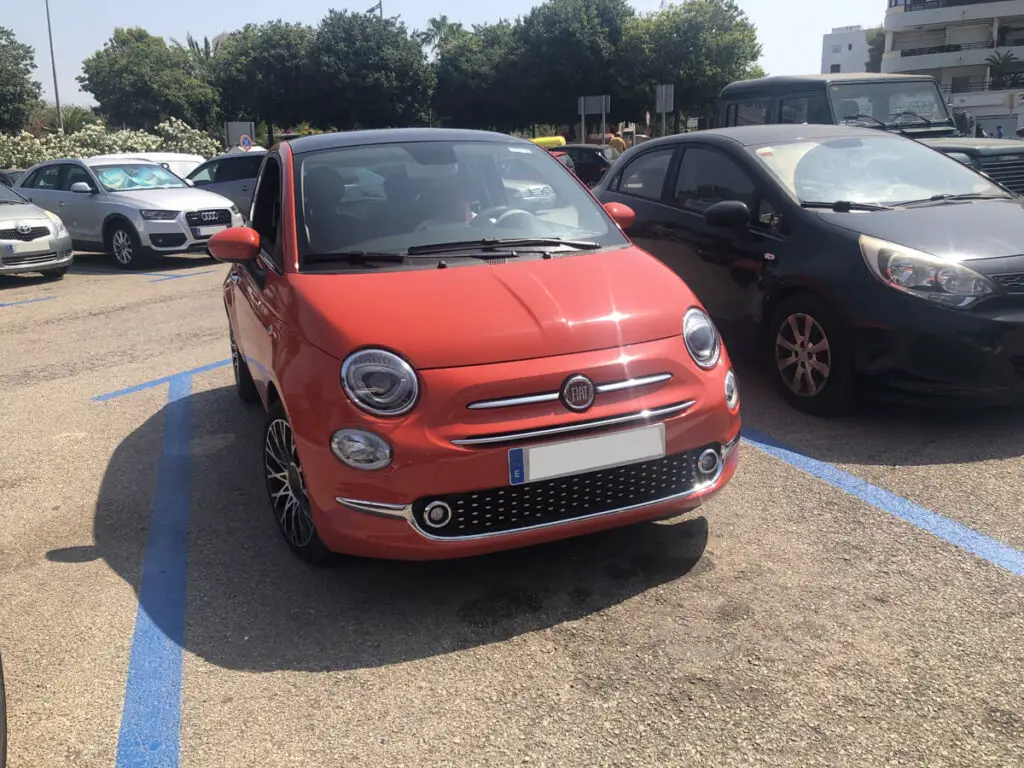 By blue parking bays I do not mean the ones that are reserved for the disabled. The parking bays I'm referring to in Mallorca are like the ones in the image above. They are marked by blue lines around the perimeter of the parking spot and nothing else.
If you park in a blue bay you will need to pay a small fee for the duration of your stay. However there may be an allocated time when your stay is free.
Each blue parking area has its own rules. For example the parking area in front of the entrance of Marineland has blue parking bays. Here the first 2 and a half hours are free and you will only need to pay if you stay over and above that time frame.
On the other hand we had to pay immediately for the blue street parking bays in Sóller. It's an inexpensive €0.40 for over 12 hours.
As soon as you park in a blue parking bay, you will need to look out for a sign that will guide you on the regulations of the area. If it is not anywhere in your vicinity try looking for it in a corner. To pay for parking you will need to find a machine on the street which is usually in a corner. You can pay with cash or by card.
Zig Zag Lines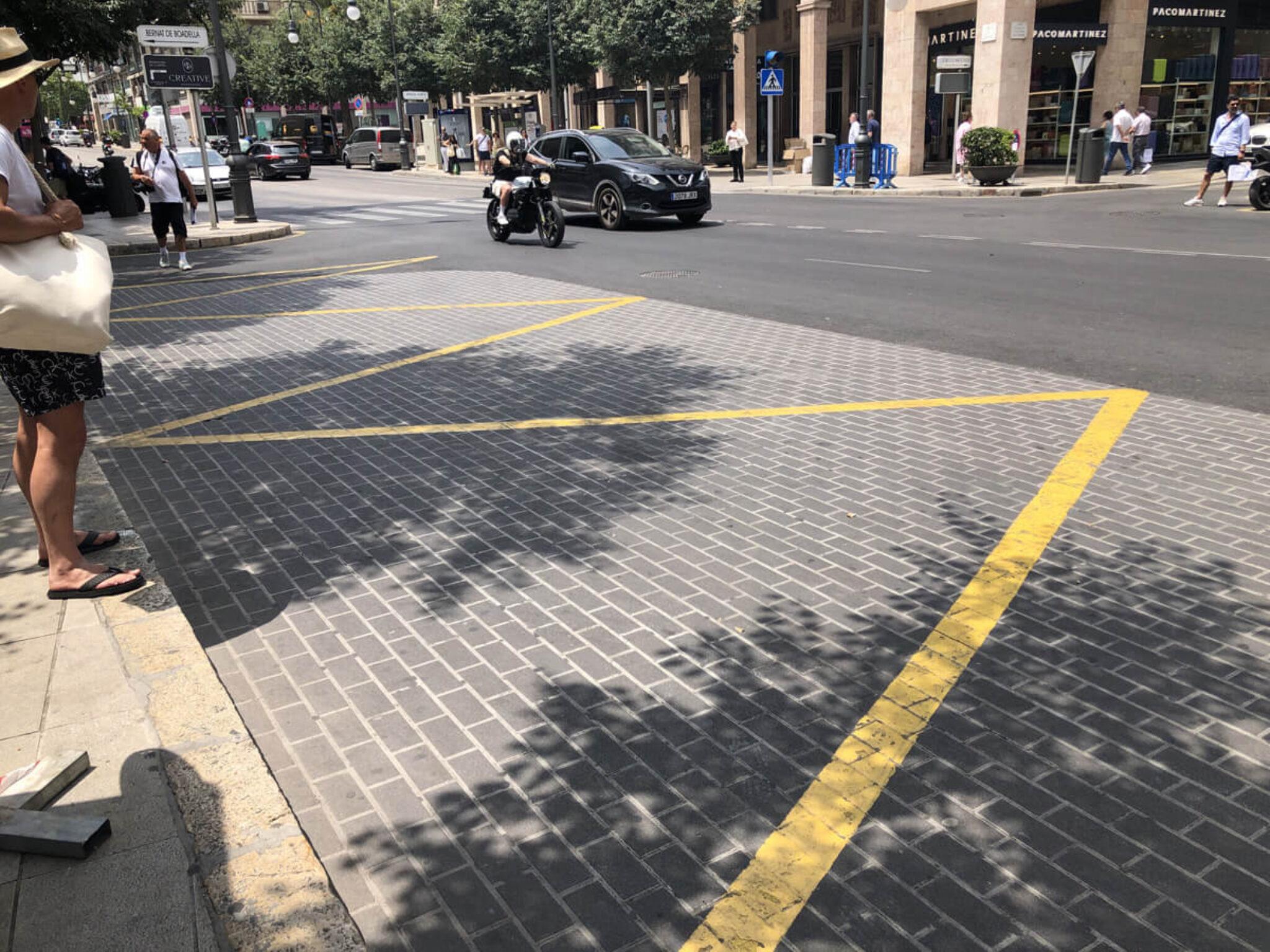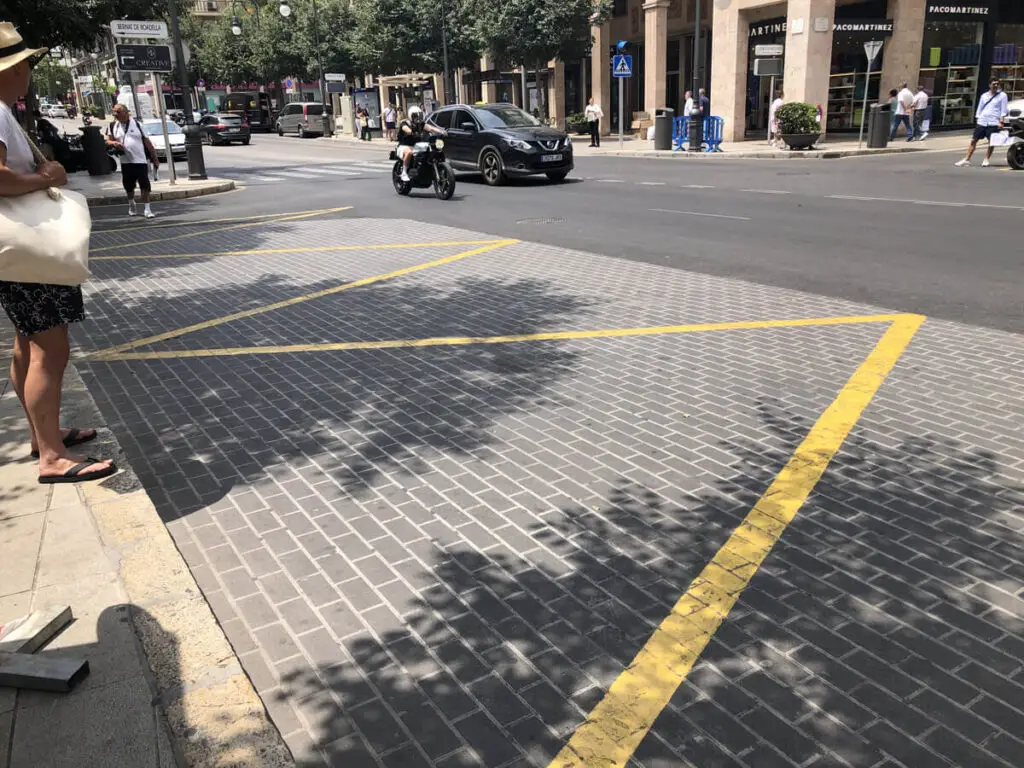 Zig zag lines like the ones in the image above, denote restricted parking. In most cases you are allowed to park for half an hour in these areas for free, but then you will need to leave. When you park in these bays check for the signs which will stipulate the regulations.
These bays are handy and I have parked in them to run a quick errand. If I needed to buy bread from a grocer or just wanted to have a quick look around, I parked in these bays.
Usually you will find these bays in busy areas or in front of shops.  
Parking in Palma
Palma is busy, with the majority of the population of Mallorca living in Palma. As a result this makes parking in Palma more challenging. The further away you go from the central areas, it is easier to find free street parking.
However, as you can imagine, there is less street parking available in the city centre, where the major attractions of Palma Cathedral, the palace and the Arab Baths are located.
To visit Palma and it's highlights, my husband and I ended up parking in a car park. There are many located around Palma, the one we picked was only 15 minutes' walk away from the Cathedral.
We could have parked closer to the Palma Cathedral. However while we were figuring out the parking situation close to the cathedral while driving, we soon realised we were not going to find street parking. By that point we missed the entry into the car park closest to the cathedral.
Cost of Parking in Palma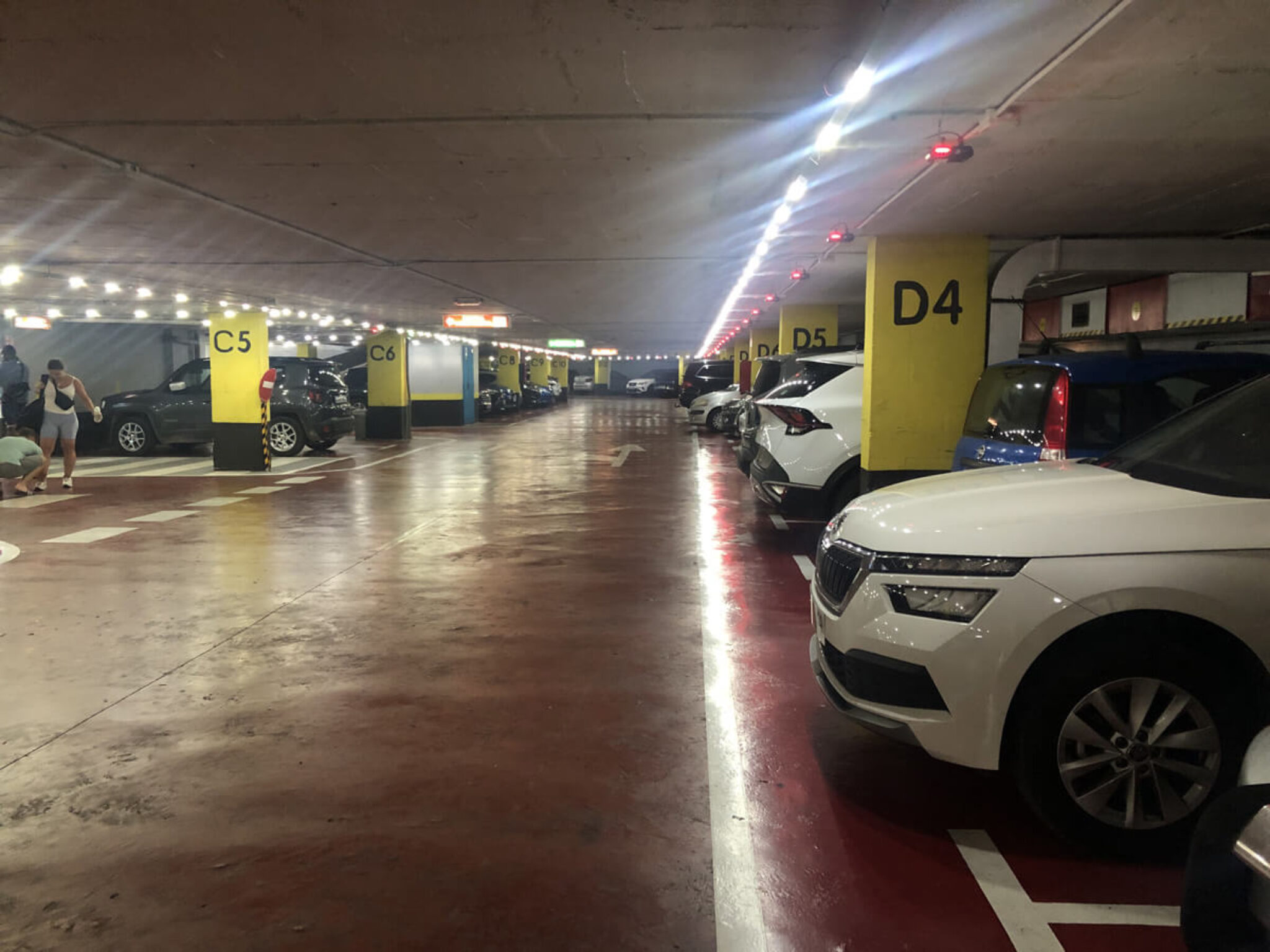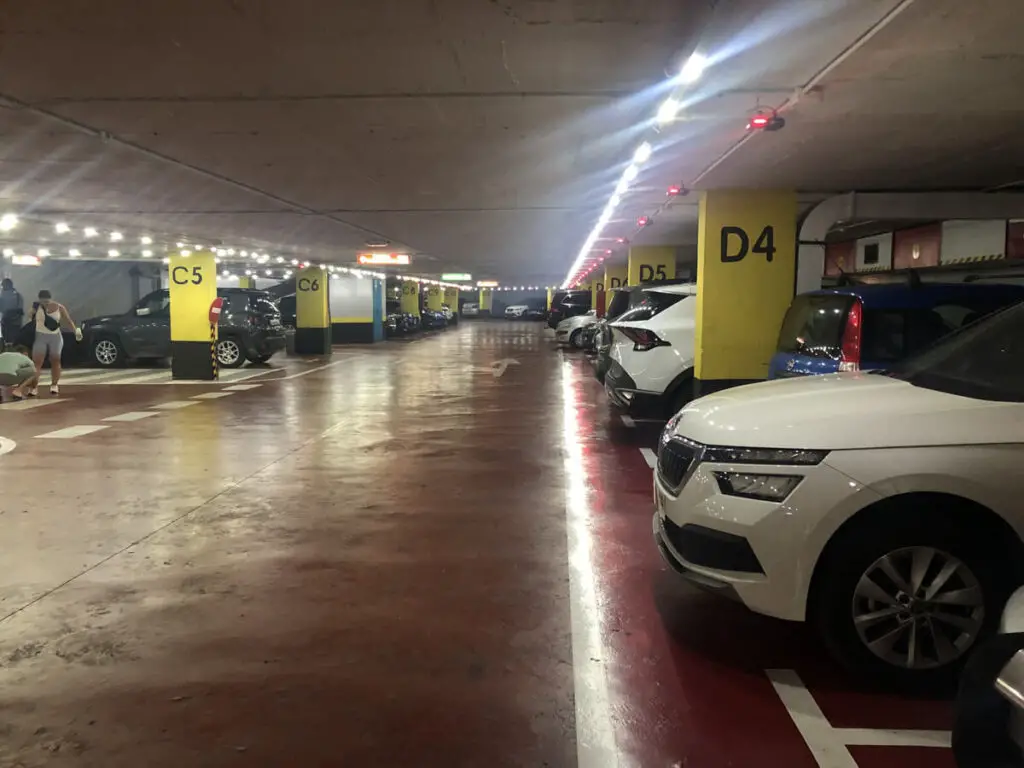 For around 3 hours in Palma we ended up paying €8.50 in Parking Paseo Mallorca located here. It was worthwhile for us while we visited Palma for those few hours.
I'm not sure, if other car parks cost more or less, I'd assume they are roughly around the same price. For a day you will likely pay around €25 in this car park.
However if you opt to stay for longer there are more beneficial rates. They have a monthly night subscription which will allow you to park in the car park from 7pm till 10am Monday to Friday and 24 hours on weekends for €30.
Parking in Palma can add up if you use private car parks frequently. So if you are staying in Palma and renting a car, a hotel with a car park is a great option. There are over 170 stays in Palma listed here that offer a private parking, however some charge a fee.
Alternatively you can do some research and ask the hotel about the parking situation in the area before you book your stay.
Car Parks in Palma
There are around 15 different car parks or parking areas in central Palma. The ones closest to the main attractions are:
Related Articles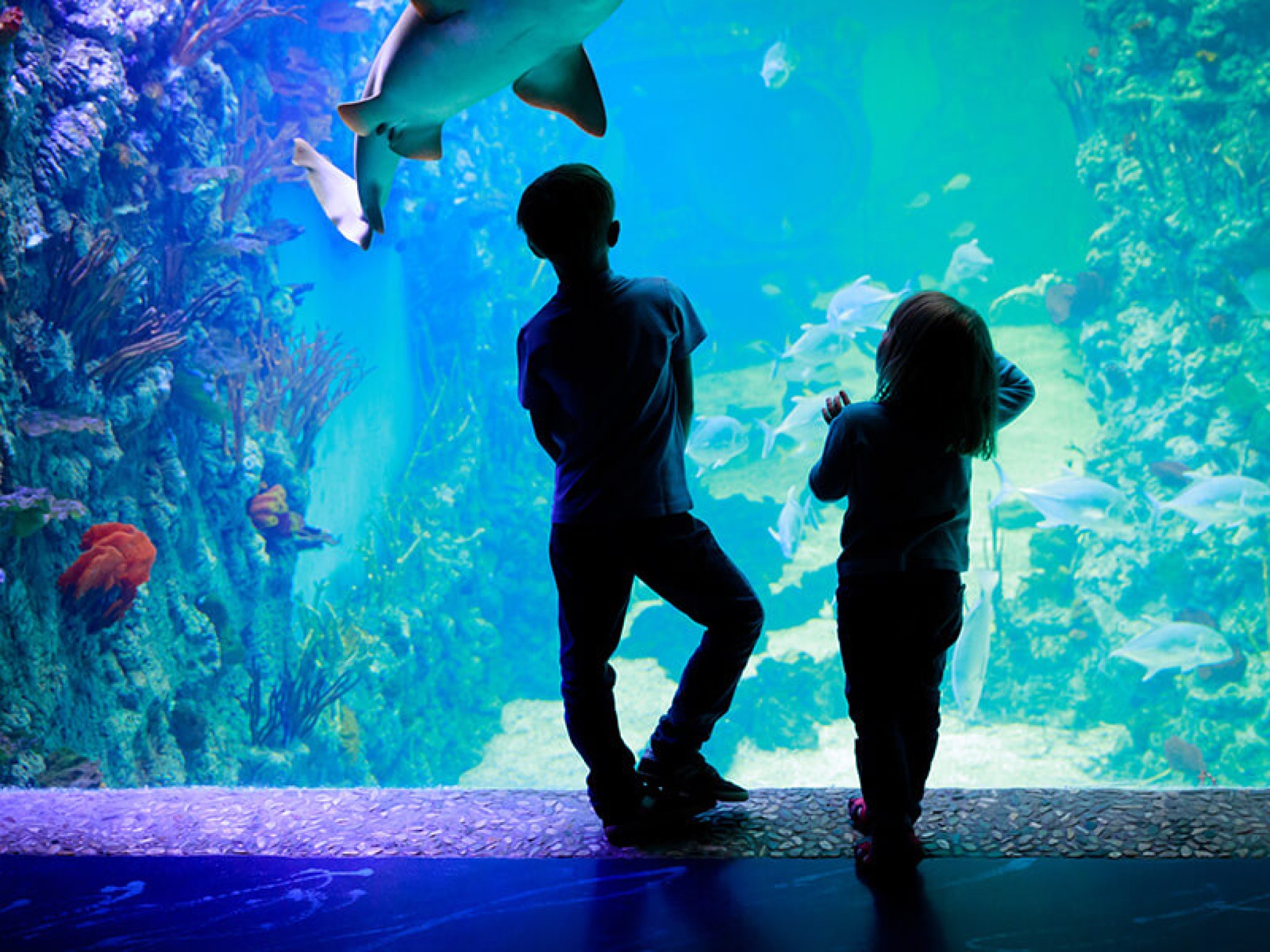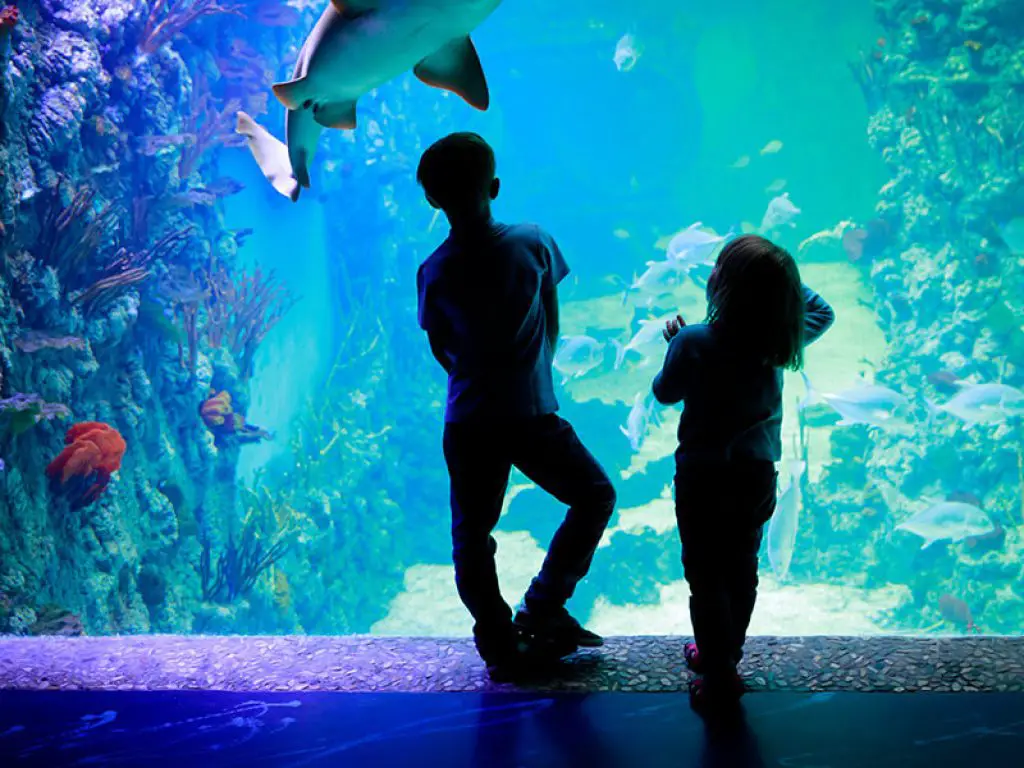 Mallorca Family Holidays, Kids Activities, Itineraries, Guides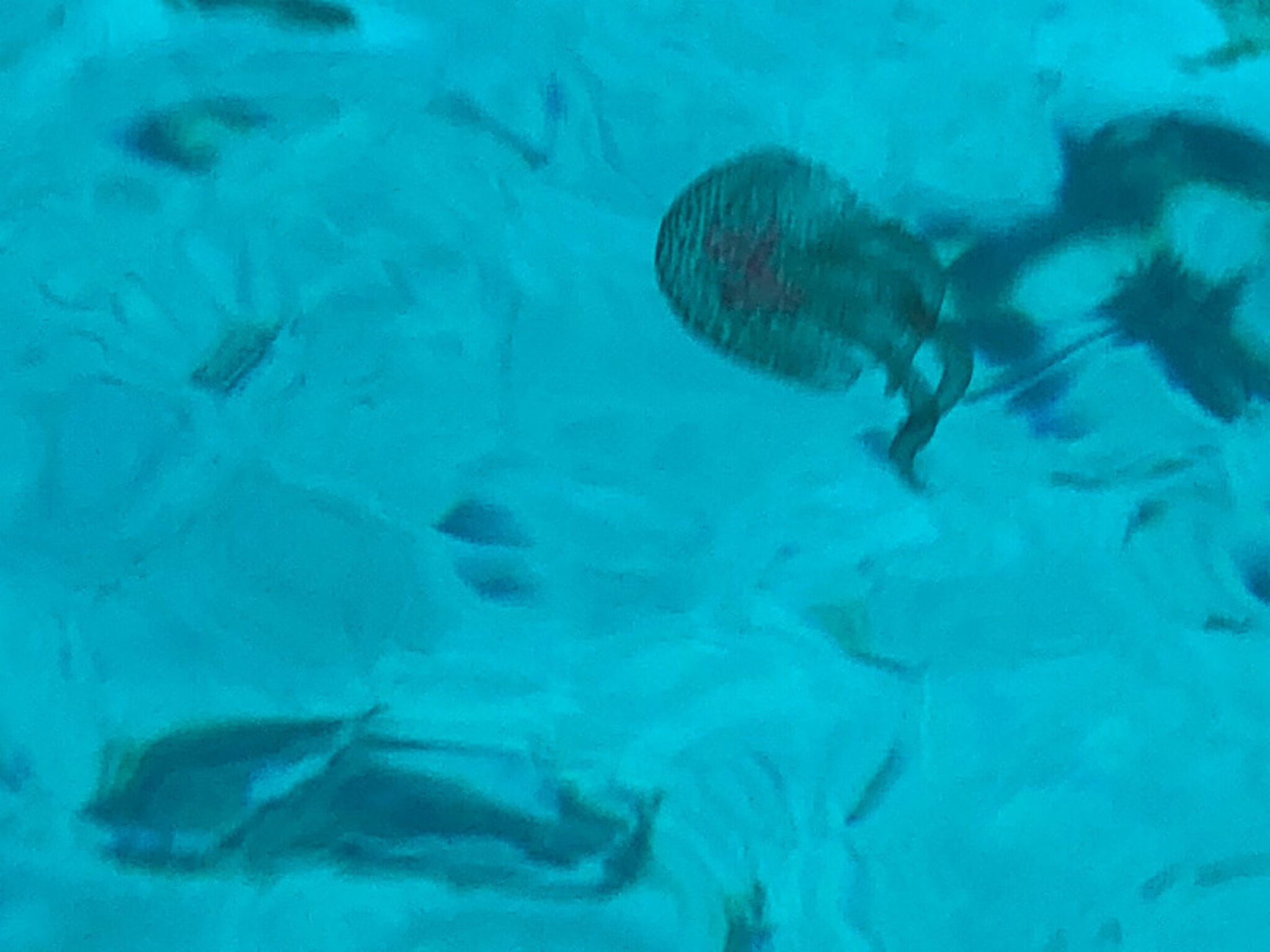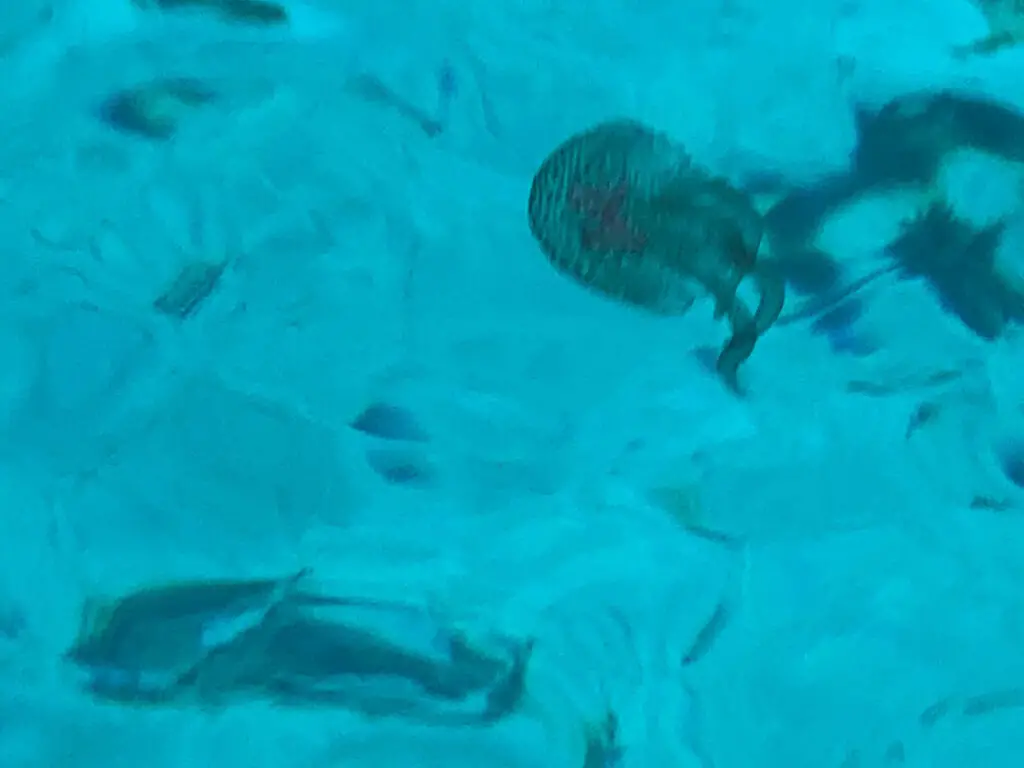 Jellyfish in Mallorca: Types, Best Bays and Treatments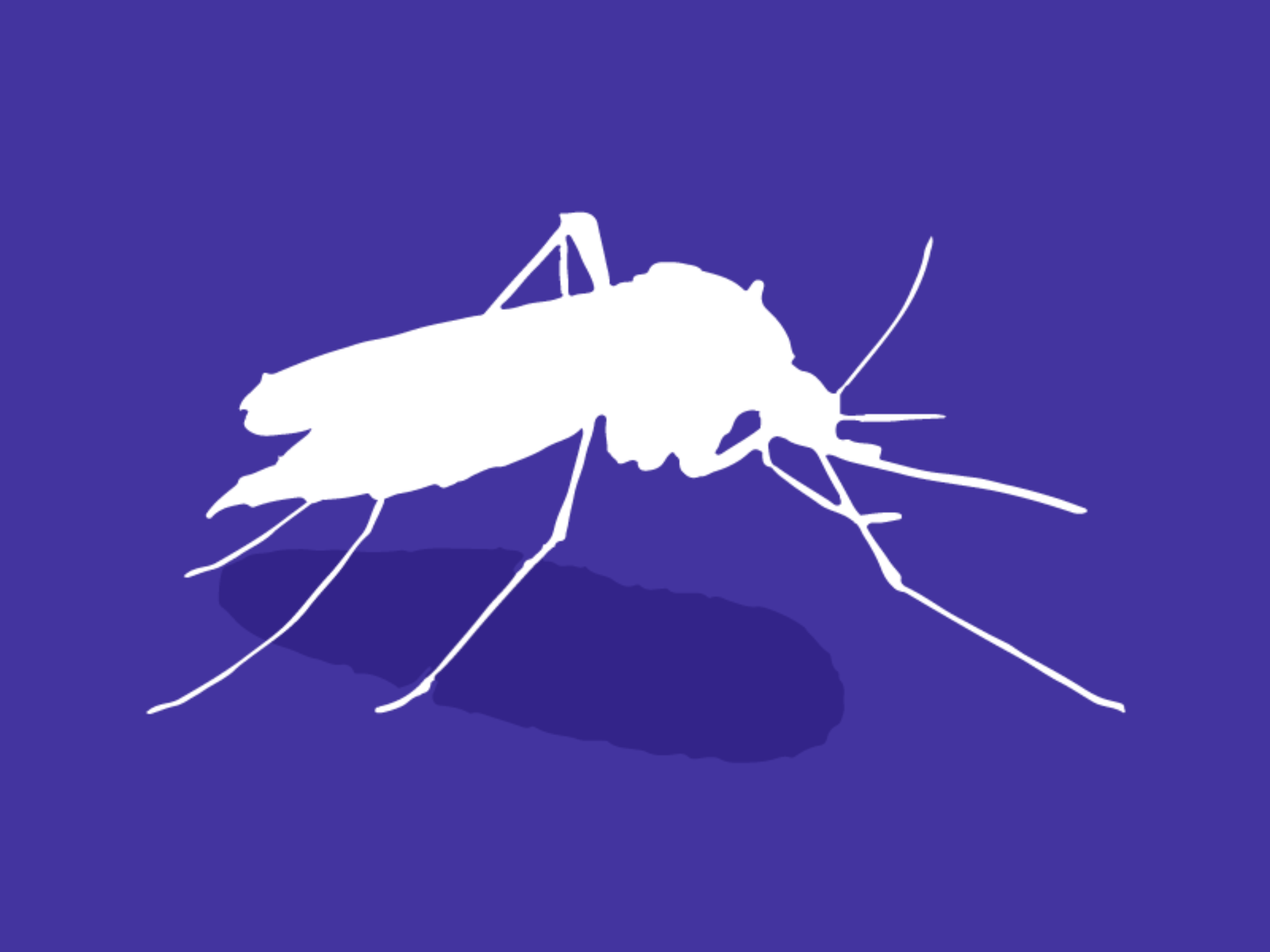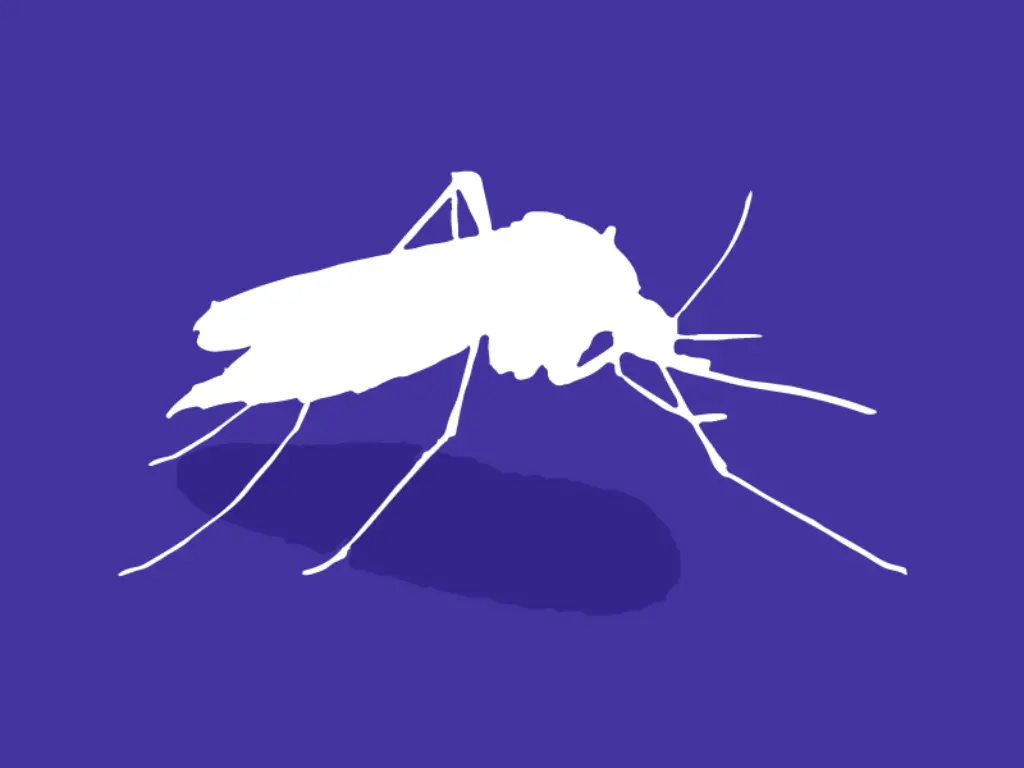 Mosquitos in Mallorca: Season, Avoiding and Treatment