Is Sicily Worth Visiting in Winter? Activities, Costs, Weather
Sicily is a frequently overlooked and underestimated as a holiday destination. For starters it has delicious cuisine, amazing culture and scenery. It has plenty to offer all year round, but different seasons may offer different attractions. The key is figuring out whether visiting Sicily in winter is worthwhile for you. To give you a quick overview:
Sicily is worth visiting in winter for several reasons. Firstly the weather is mild, secondly flights and hotels cost less and there are less crowds. Historical attractions remain open, but water parks, adventure parks and some other activities good for kids close for winter. However various winter sports become available in Sicily's 3 ski resorts.
Now I shall delve deeper to give you some more information on what to expect.
The Weather at Winter Time
Sicily has a Mediterranean climate characterised by mild winters. The coldest month of the year is January with an average day temperature of 15°C (59°F), at night the temperature falls to 10°C (50°F). However, the northern areas are cooler by a couple of degrees (Celsius) and snow covered mountain ranges are much colder.
Regardless of where you are in Sicily at any time during winter, warm clothing including jumpers and jackets are required to keep warm. You may get the occasional year where the winter is incredibly mild, but you will still require long sleeve clothes and a jumper.
Here is the average temperature per month throughout the year.
| | | | | | | | | | | | | |
| --- | --- | --- | --- | --- | --- | --- | --- | --- | --- | --- | --- | --- |
| | Jan | Feb | Mar | Apr | May | Jun | Jul | Aug | Sep | Oct | Nov | Dec |
| High °C | 15 | 15 | 16 | 19 | 22 | 26 | 29 | 29 | 27 | 24 | 20 | 16 |
| Low °C | 10 | 10 | 11 | 13 | 16 | 20 | 23 | 24 | 22 | 18 | 15 | 12 |
Sourced from Weather Spark
| | | |
| --- | --- | --- |
|   | High °C | Low °C |
| Jan | 12 | 5 |
| Feb | 12 | 5 |
| Mar | 13 | 6 |
| Apr | 16 | 8 |
| May | 19 | 12 |
| Jun | 23 | 15 |
| Jul | 26 | 18 |
| Aug | 26 | 19 |
| Sep | 24 | 17 |
| Oct | 21 | 14 |
| Nov | 17 | 10 |
| Dec | 13 | 7 |
Sourced from Holiday Weather
Historical Attractions
Historical attractions remain open during winter time. It is a much better time to explore and experience most attractions. There are less people around, and hence no queues where you do not have to wait to enter.
Sicily has a long history, with people living on the island way before the Romans. In fact there are many amazing remains, architecture and influences from different periods scattered all over Sicily.
Sicilian historical highlights include:
Valley of the Temples in Agrigento (UNESCO site)
Baroque towns Noto, Modica and Ragusa (UNESCO sites)
Palazzo dei Normanni in Palermo
Medieval towns of Erice and Trapani
Greek Theatre in Taormina
Neapolis Archaeological Park of Syracuse
Necropolis cave of Pantalica close to Syracuse
Cefala Diana Thermal Baths dating back to the Arabs
Doric temple of Segesta in Trapani
Selinunte Temples in Castelvetrano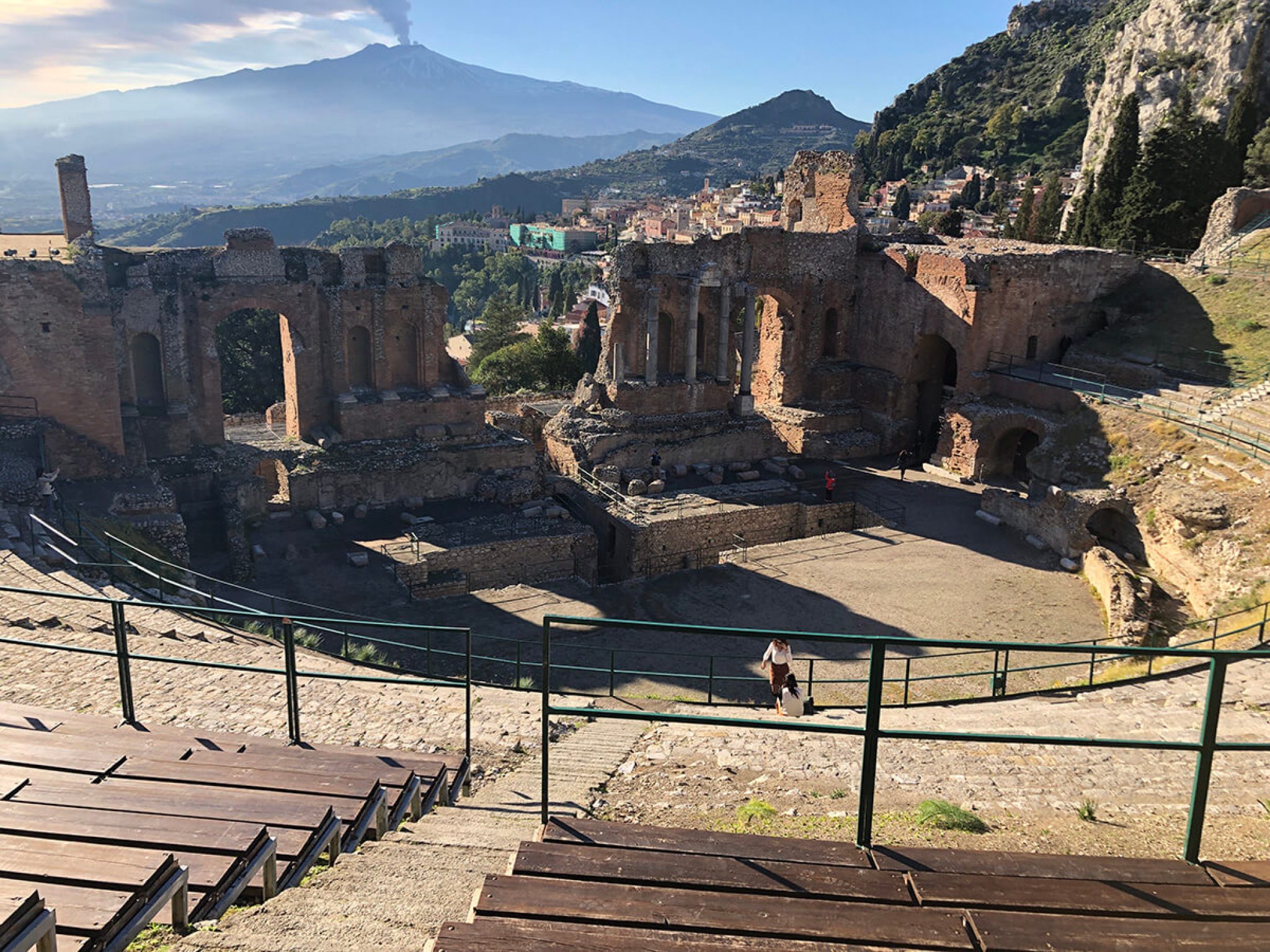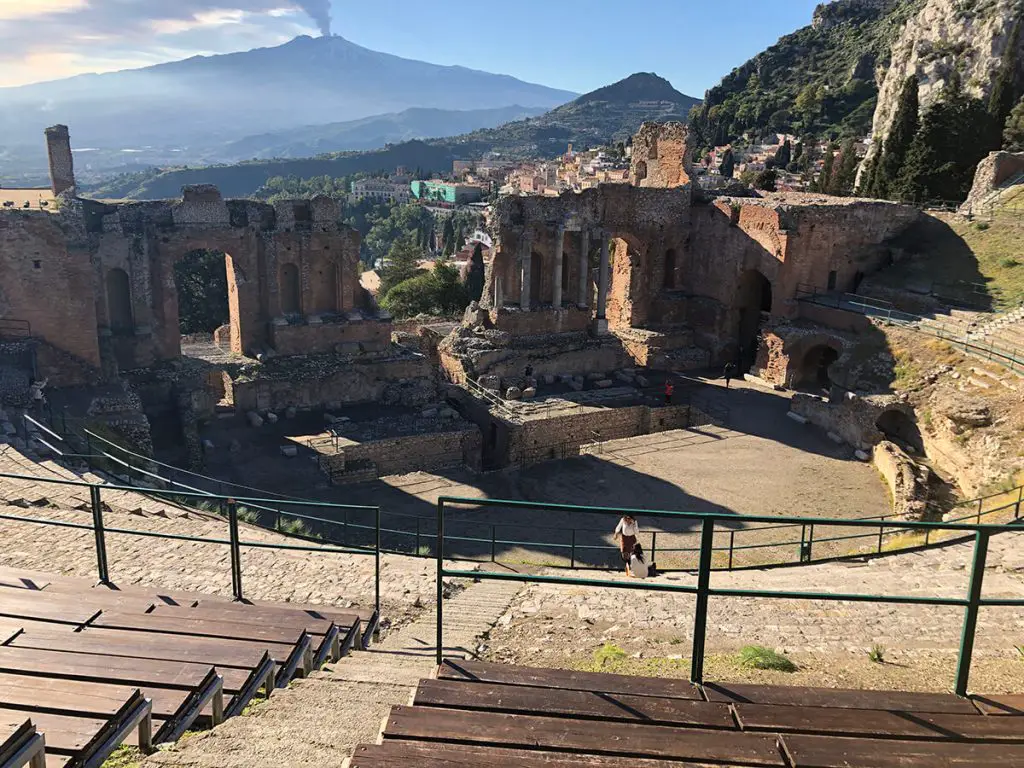 Palermo
History wise there are other places to visit than the grand old highlights, Palermo in particular has several which is why I thought it was worthwhile mentioning.
Apart from the Norman Palace (Palazzo dei Normanni) there is also the Palatine Chapel inside the palace. You can also go to the Baroque square of Quattro Canti, and not far off is a Piazza Pretoria. It has beautiful Renaissance architectural buildings and comes complete with a fountain at the centre of the piazza. There is a walking tour in Palermo which will cover some of the major highlights.
Just outside Palermo you will find the small town of Monreale. It takes around half an hour to drive to Monreale from the Norman Palace, or approximately 50 minutes by bus. In Monreale you will find a beautiful Arab-Norman Cathedral with Byzantine mosaics that is well worth the journey.
Around 1 hours drive or just under 1 hour and 15 minutes bus ride east of Palermo is the small fishing town of Cefalù. Here you will find the Cefalù Cathedral which is a UNESCO world heritage site. There are also medieval alleyways which are a delight to see.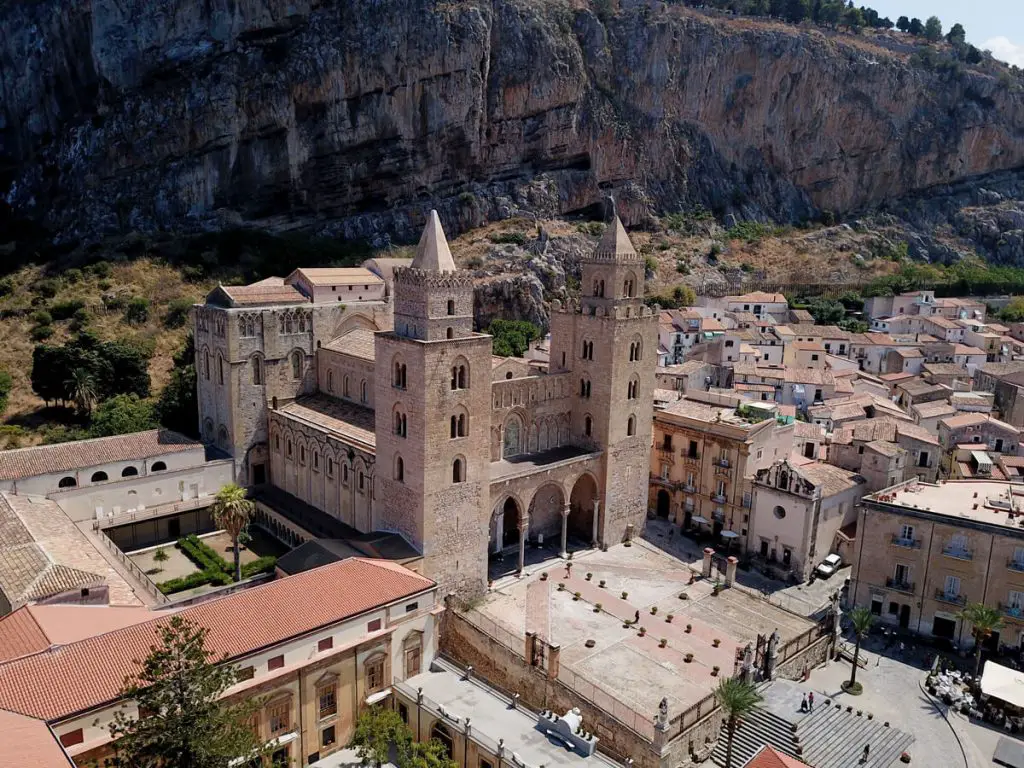 To kill 2 birds with one stone, you might want to opt for a tour from Palermo to see the Cathedral in Monreale and beautiful Cefalù.
Activities for Kids
This site has many guides on Sicily and also covers many activities to do all across Sicily with kids. However not all of them are available during the winter season which is what I am about to cover. For ease sake here is the map showing where you can find all of the activities.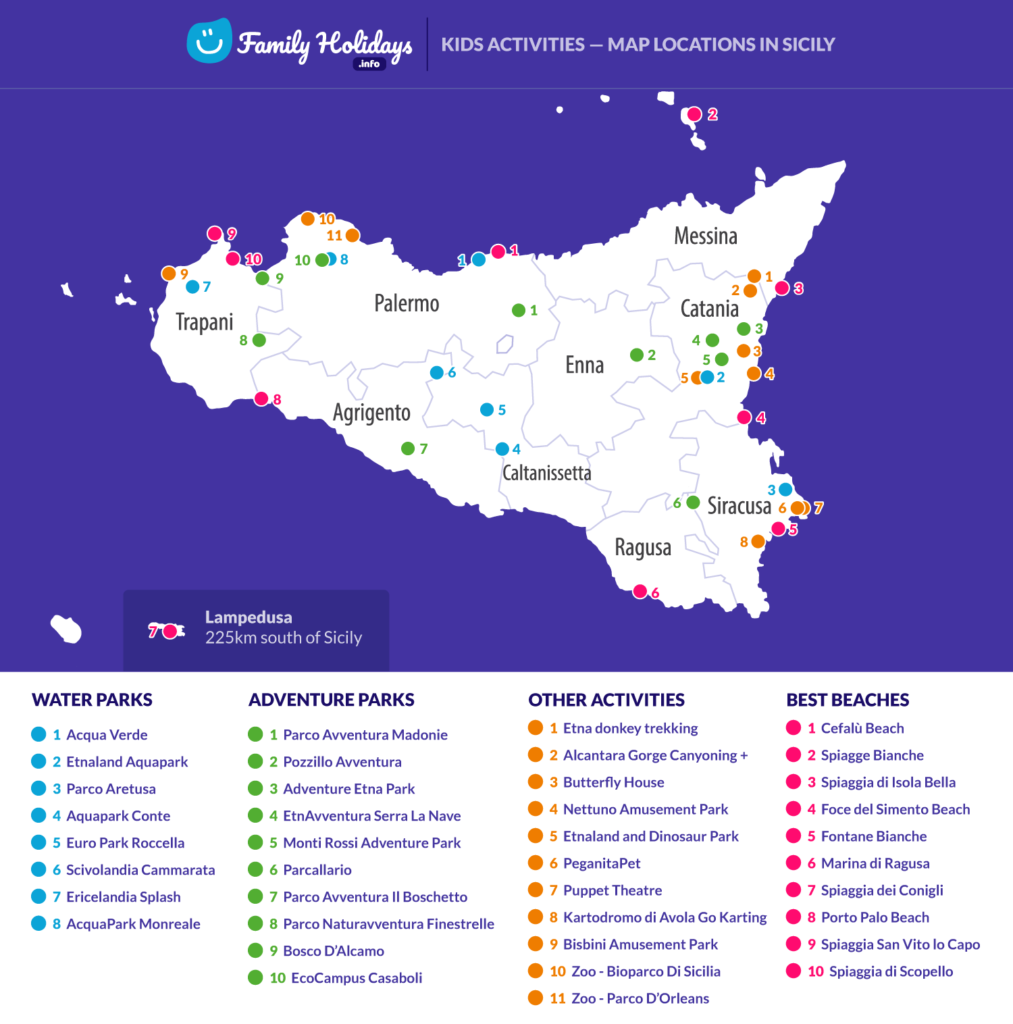 Water Based Activities
Needless to say water based activities like water parks are closed during winter months, and no one goes to the beach to swim. You could still technically go to the beach and swim if you really wanted to, by wearing a wet suit to keep warm.
One positive of swimming in winter is the sea tends to be cleaner. Additionally more fish come closer to the shore because they feel more secure with less people around, giving you the opportunity to spot more sea life.
On the other hand, canyoning and water rafting at the Alcantara Gorge is only available during warmer months. Tour guides do not offer this activity from November through till March.  
Adventure Parks
Most adventure parks usually are closed for the winter season. However some adventure parks take bookings, and only open for guests at an agreed upon day and time they wish to visit.  
Other Activities
Butterfly house is closed for winter and opens again in March.
Donkey trekking is closed for winter and only available from May through to October.
Etnaland is closed for winter, that includes the themepark, aquapark and dinosaur park.
Nettuno and Bisbini Amusement parks remain open.
Puppet Theatre is closed from mid January to February.
Zoos remain open.
Most activities listed above are not available in winter. However you do get other activities you are able to enjoy available only in winter in Sicily, such as winter sports.
Winter Sports in Sicily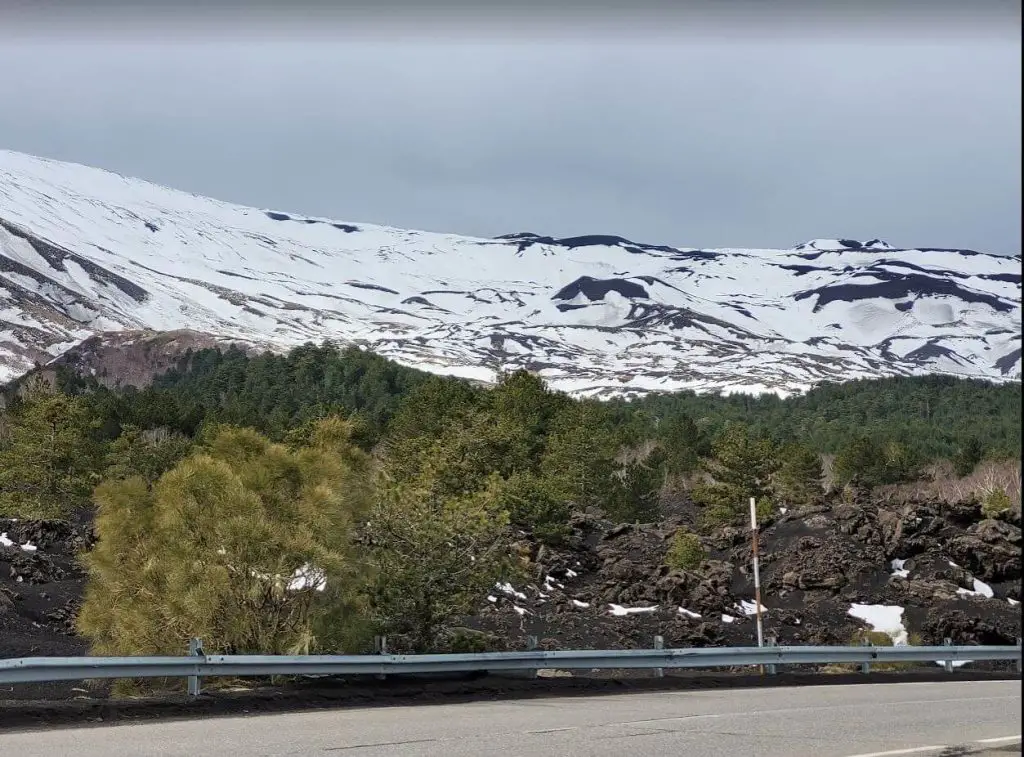 Snow falls and settles every year in mountain areas in Sicily on top of Etna and the Madonie and Nebrodi ranges. It settles in early December until March for the Madonie and Nebrodi ranges and until April on Etna. During the coldest months Etna and the Madonie range have a thick covering of snow that is ideal for winter sports.
Winter Sports: Etna vs Madonie
Both Etna and Madonie are nice areas, with all the winter sports you can expect from any ski resort. You can rent all the equipment you need from either location and also get skiing or snowboarding lessons. However both areas are different.
Out of the two areas, Etna has longer stretches of slopes. The Madonie range ski resort is called Piano Battaglia and is 4.5km, whereas Etna's Northern ski resort, Linguaglossa has 10.3km, and Nicolosi the ski resort in south Etna has 6.3km slopes.
Piano Battaglia Madonie is better suited for beginners, with no intermediate, advanced or expert slopes. The range has a total of 7 slopes, the longest of which is 1.6kms and is serviced with 2 ski lifts. Here is where you can stay in and around Piano Battaglia to be close to the slopes, you can check the map to make sure it's in a location that is good for you.
On the other hand, Etna has more challenging slopes. The Linguaglossa ski resort has intermediate terrain, out of the 4 slopes, 1 is intermediate and 3 are advanced slopes. It also has 5 lifts to get up on top of the mountain.
Not all accommodation in Linguarglossa will provide easy access to skiing. Here are hand full of stays in Linguarglossa to make the most of the slopes on the northern part of Etna.
On the other hand the Nicolosi ski resort is the most advanced. Out of 5 runs, 1 is intermediate and 4 are more advanced. It is also serviced with 4 different types of ski lifts. Here are stays in Nicolosi for the slopes.
So your choice of which area to pick will depend on several factors. Firstly which areas of Sicily you are visiting, for kids activities the province of Catania has more things to do. However you may want to check out which side of Sicily is best to visit to get a good overview across different categories to make a decision.
Secondly you want to factor in the difficulty of the slopes and lastly whether Etna is spewing ash or lava. If Etna is spewing you do not want to go anywhere near it.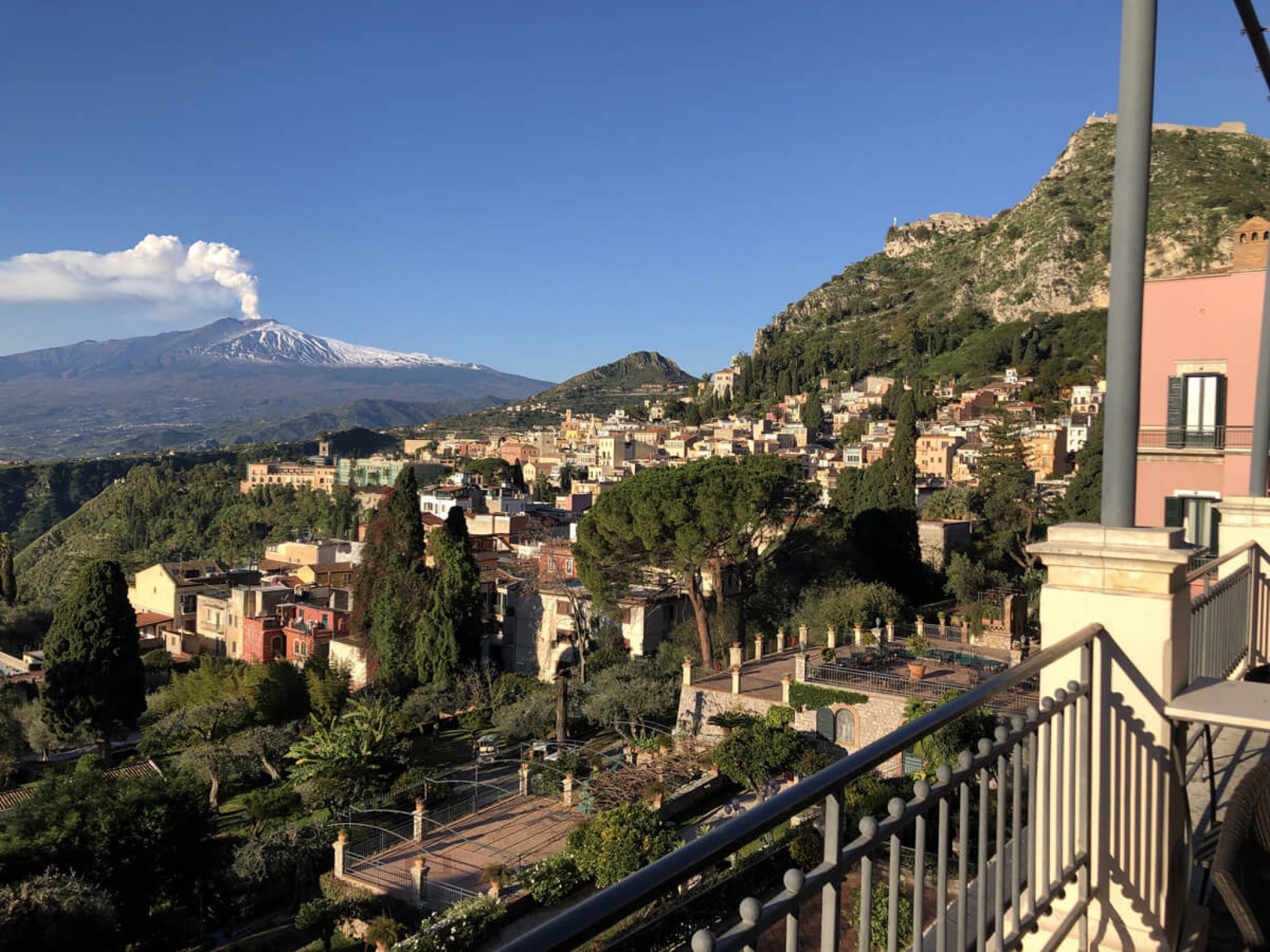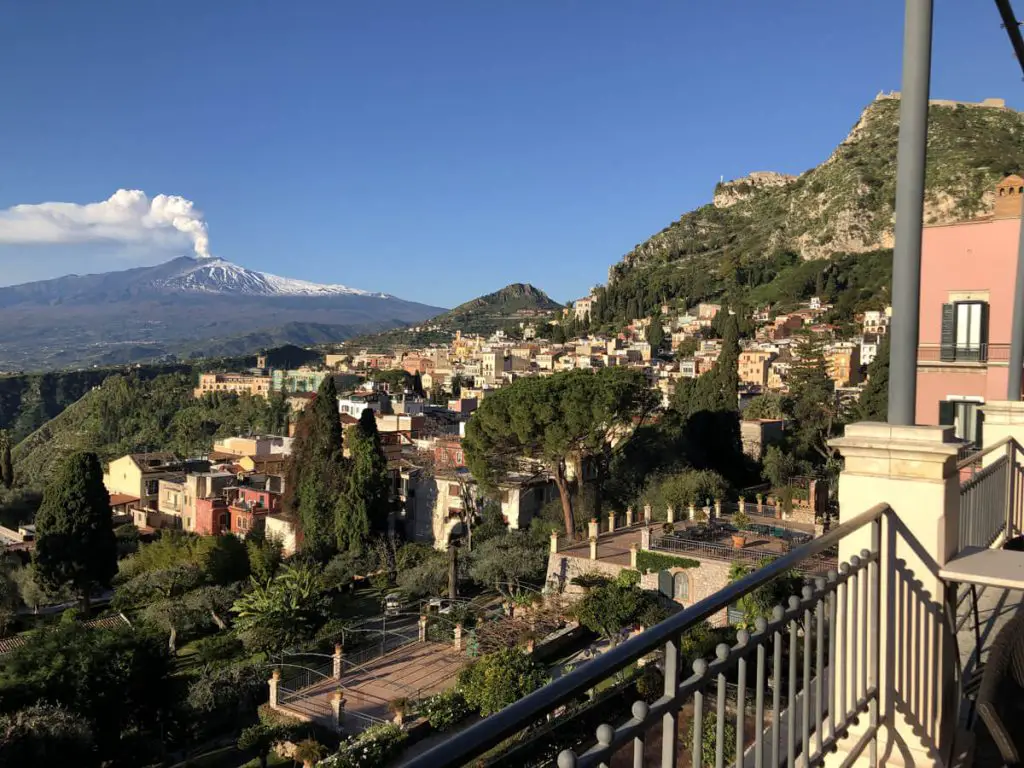 Etna
Apart from skiing and snowboarding on Etna you can go high altitude trekking with snowshoes and an expert guide. Most importantly you should not go up Etna on your own. This is because Etna is still is very much an active volcano, and you do not want to stumble upon any dangerous paths.
Additionally you can look forward to kite skiing on Etna's slopes too if that is your thing. Toboggans are also fun and great for small kids to have a blast. You can rent a toboggan for €10 for several hours which is incredibly cheap.
Hotels
Some hotels in Sicily located in summer time tourist hot spots, close during the winter season. They open again in March when the weather gets warmer and more guests start flocking to the island.
I am only mentioning this because the hotel I had stayed in Taormina does this. However there are not many hotels that do, and the ones next to the ski resorts will most certainly remain open.
Holidays Cost Less in Winter
One of the pros of travelling in winter is that it is cheaper. Sicily in general is very reasonably priced, and it's a huge plus for considering visiting the island. In fact here is a detailed price guide for food, accommodation and activities in Sicily.
You cannot necessarily expect to pay less for food and most activities, but you could get cheaper accommodation and flights. Flights are always much cheaper during off peak season. However if you have a family, you are going to be restricted on when you can travel during winter months.
As a result you will only be able to travel during the Christmas season. Christmas time in Sicily can get a little bit more expensive, but not by much. Additionally you could potentially book the ultimate luxury stay in Sicily for 75% less in winter if you are strategic. Plus if the hotel is quiet you could get a free upgrade.
Christmas in Sicily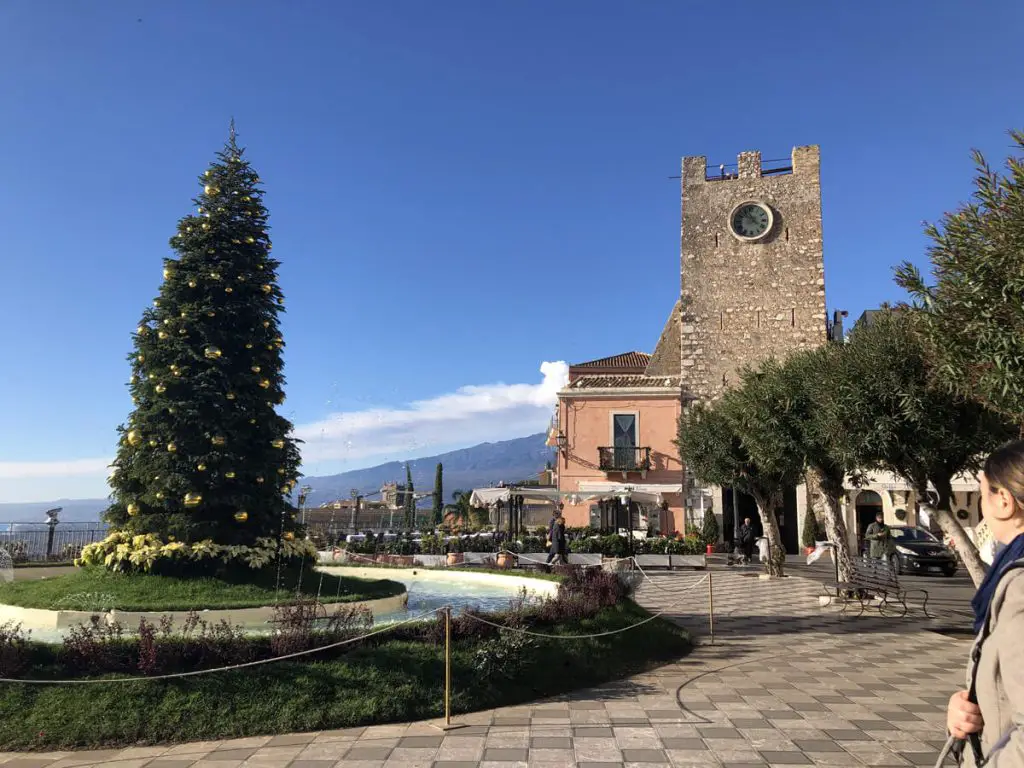 During Christmas time Sicilian towns and villages come alive most especially in the central part of town. There is all the hustle and bustle of busy people buying Christmas presents, catching up with friends and family or attending different events and attractions.  
Musicians play their bagpipes and flutes to bring joy to everyone and create a lovely atmosphere. Additionally there are lights and decorations lining the streets and embellishing the squares.
Usually there are additional events around this time of year. You can find Christmas markets that pop up all over the place, and all sorts of concerts and exhibitions. Whether you are after a backdrop of history or travelling with kids, here are the best places where to go for a good dose of Sicilian Christmas spirit.
If you travel to Sicily during Christmas time you will definitely not regret it. Since apart from the things listed above you have the bonus of the Christmas spirit and additional attractions.
Other Activities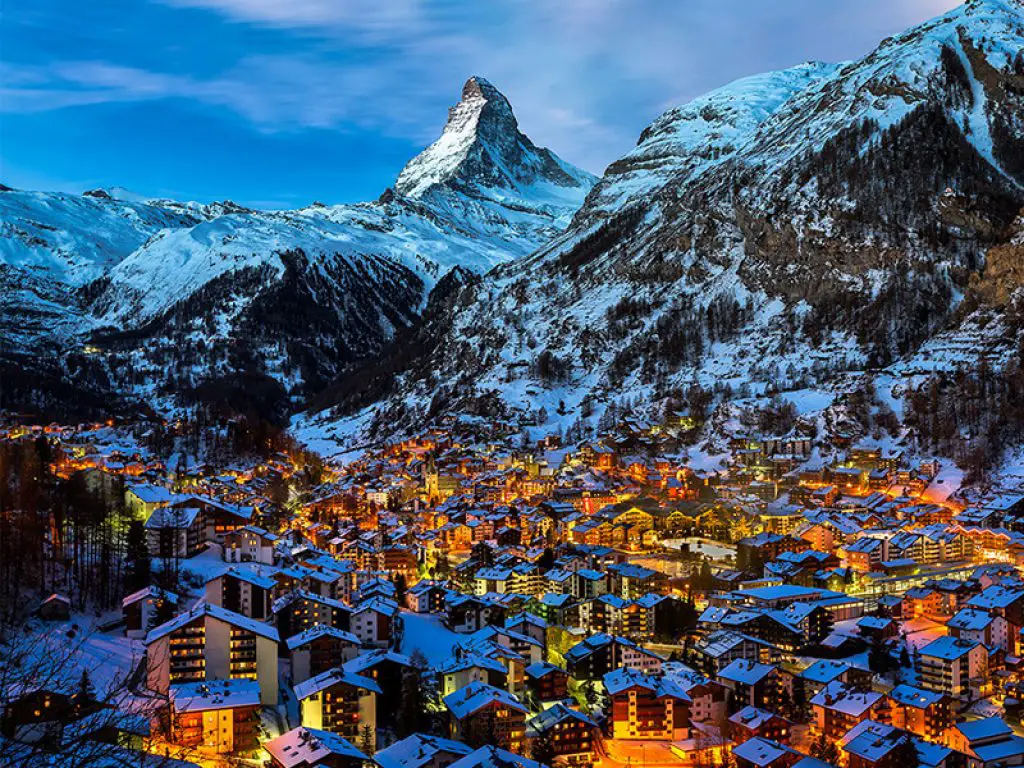 Winter Season Activities, Sports and Destinations for Families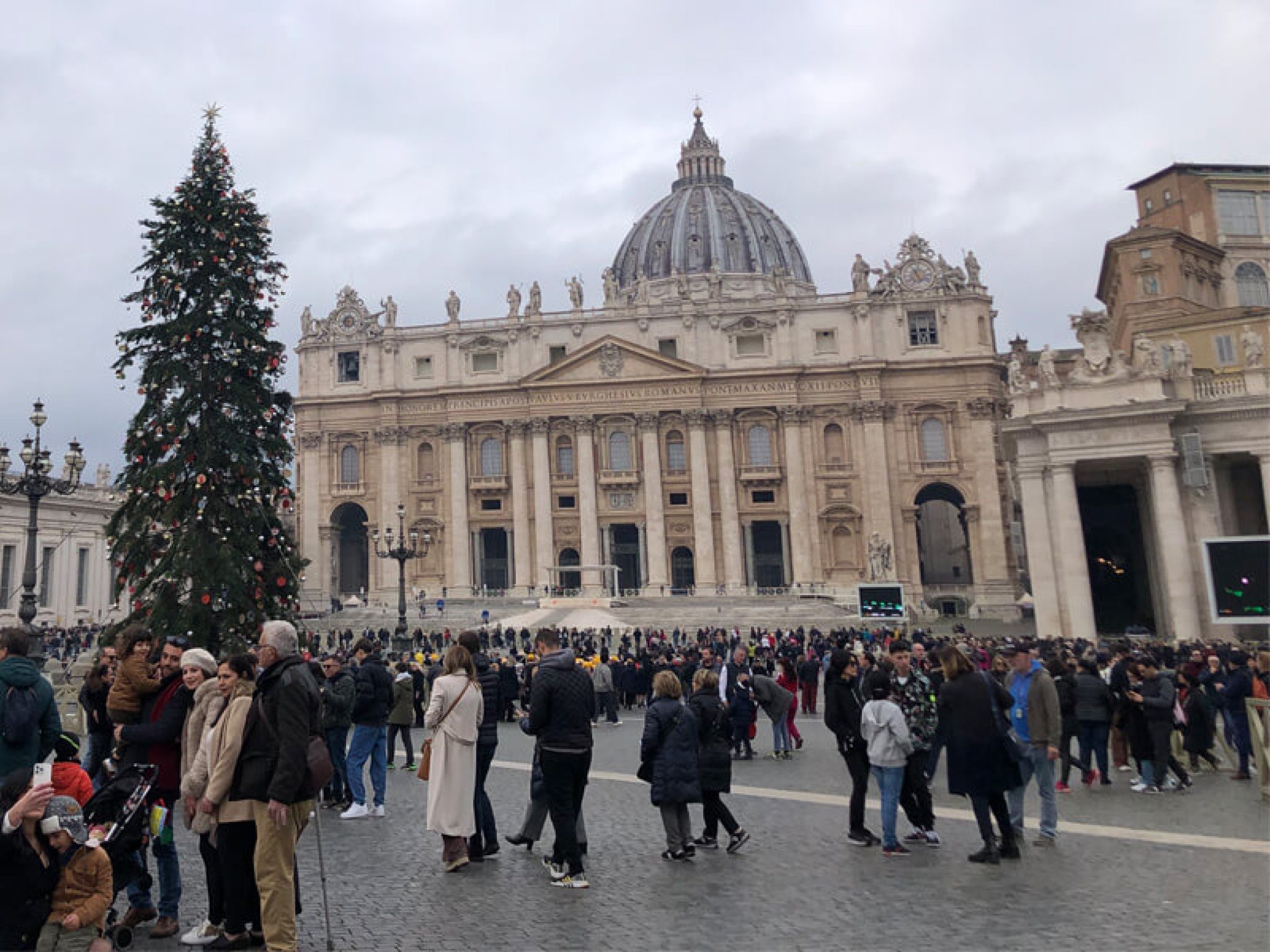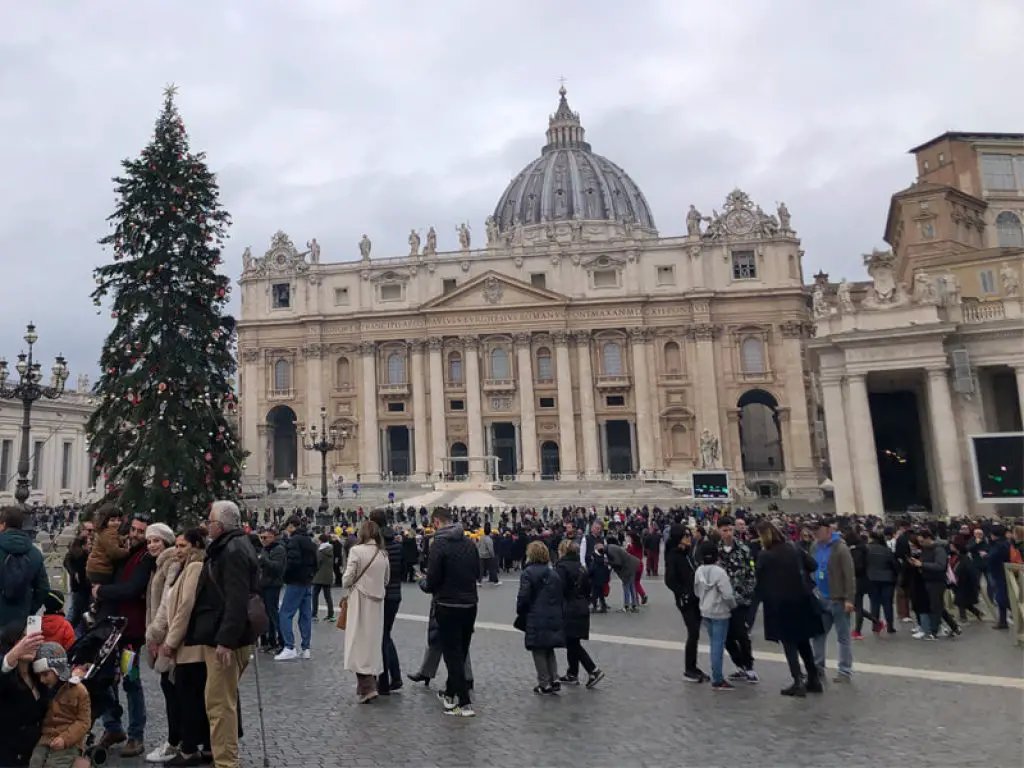 Christmas in Rome: A Fabulous City With A Fantastic Christmas Vibe