The Best Picnic Spots in Malta – A Review 
Although the Maltese islands are known for their beautiful beaches and crystal blue waters. There are also stunning picnic areas where you can take in views, greenery, and fresh air where you can sample some Maltese drinks or Maltese snacks. Read on for a list of the best picnic spots in Malta! This article covers whether each picnic spot: 
Is kid-friendly
Is popular
Has toilet facilities 
Has parking close by
Has views
In general, keep in mind that having a picnic on hot summer days isn't the best idea – the weather in Malta gets too hot.
Ta' Qali National Park
Ta' Qali National Park is definitely the most popular picnic area in Malta. It is a large green area that is kid-friendly, has toilet facilities, and has ample parking close by (even on really hectic days!). It doesn't really offer any views, but the trees, greenery, and formal garden's paths provide a lot of pleasing things to look at. 
There is a formal garden with many little hidden spots along its pathways; you can choose to veer off them, making it possible to enjoy this picnic area in peace. Don't worry, it's very hard to get lost!
There is also the BOV Adventure Park just a short walk away (a play area dedicated to kids) and the dedicated picnic area alongside it; a huge, green, open space perfect for playing games or flying kites! 
At Ta' Qali National Park, children have plenty of space to run around freely and safely. Additional bonuses include the fact that it is very pram/wheelchair-friendly, a cafeteria in case you need anything, and a petting farm in the same area. 
Any tourists that want to visit the Ta' Qali National Park can get a regular bus to get there unless you hired a car. Alternatively you can use the hop-on hop-off bus which takes visitors to Ta' Qali to see the Aviation Museum. The entrance to the Ta' Qali park is less than 400 meters away from the museum.
Buskett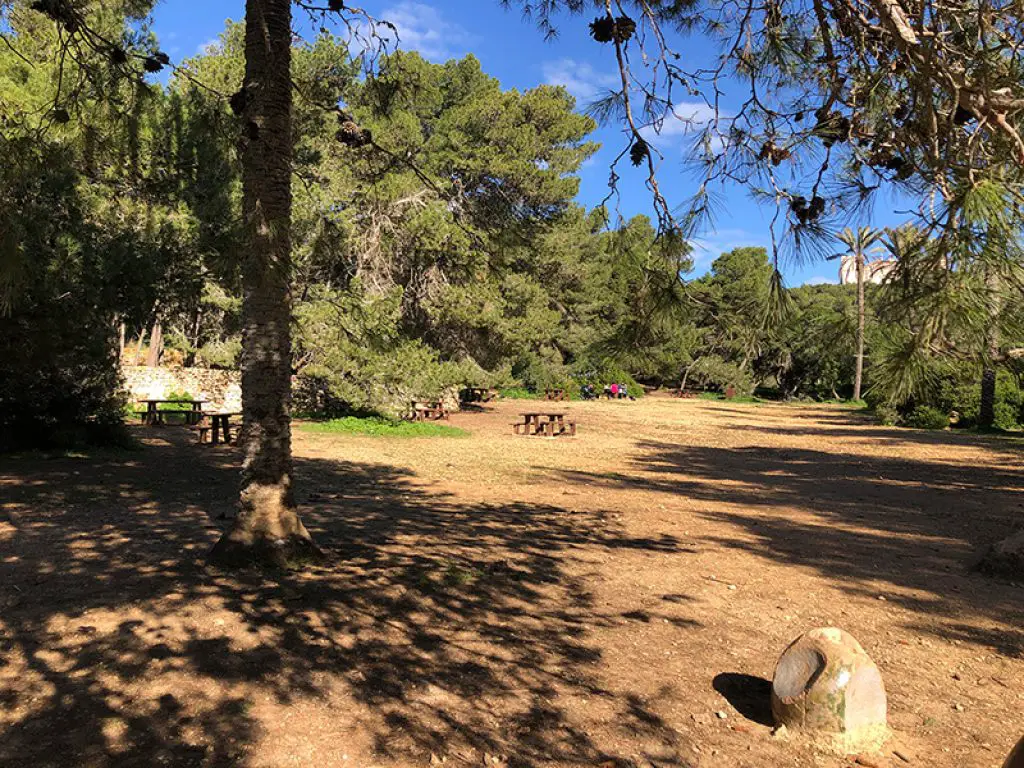 This location is another crowd-favourite among the best picnic spots in Malta, particularly with locals. Buskett is actually Malta's only woodland. It is kid-friendly, has toilet facilities, and has plenty of views depending on your choice of picnic area. Although there is parking, there is limited space, so it's definitely a first-come-first-served situation. 
There is no right or wrong way to wander around the woodlands, and it is home to endemic and rare flora and fauna, making it a feast for the eyes. For any bird-watchers, Buskett offers native and migratory birds to observe. There is also a small, gurgling, freshwater creek (unless it's summer, in which case the creek runs dry). 
You're sure to find a quiet spot to picnic with your family if you're willing to walk a bit. Alternatively, there is a large open area with picnic tables, perfect for children to play in. This is likely to be a busier spot. 
For younger children, there are flat trails that are pram and wheelchair-friendly. For older children, you can choose to take more challenging paths that take you upwards rather than deeper into the woods. The area is hilly, so you can set up a picnic spot on top and enjoy stunning views of the Verdala Palace, trees, and the woods from above.
Salina Park
Among other picnic areas in Malta, there is Salina Park, also known as Kennedy Grove or Melita Gardens. It is not as popular as the spots mentioned above, but that's not to say that it would be empty! There's plenty of parking close by, and it's definitely kid-friendly. There are no public toilet facilities in this park (but read on for how to deal with that). There's also plenty of greenery to please your eyes. 
The park has beautiful open spaces and two main playgrounds: one in the upper area of the park, and another in the lower area. Plenty of picnic benches and seats are dotted around the park, making it an easy pick for a family-friendly picnic. Furthermore, the park is very pram and wheelchair-friendly – the paths are well-kept, and every set of steps has an alternative for wheels. 
It's worth noting that although there aren't public toilet facilities at the park, there's a café; you can grab a snack or drink, and I'm sure they'll let you use their toilet.
One of the cool features of this park is the freshwater stream. Fresh water is an anomaly in Malta – it's usually almost impossible to find on this rocky island. However, this park features the Kennedy Grove River. You can set up camp next to it and enjoy its shimmering surface. 
Comino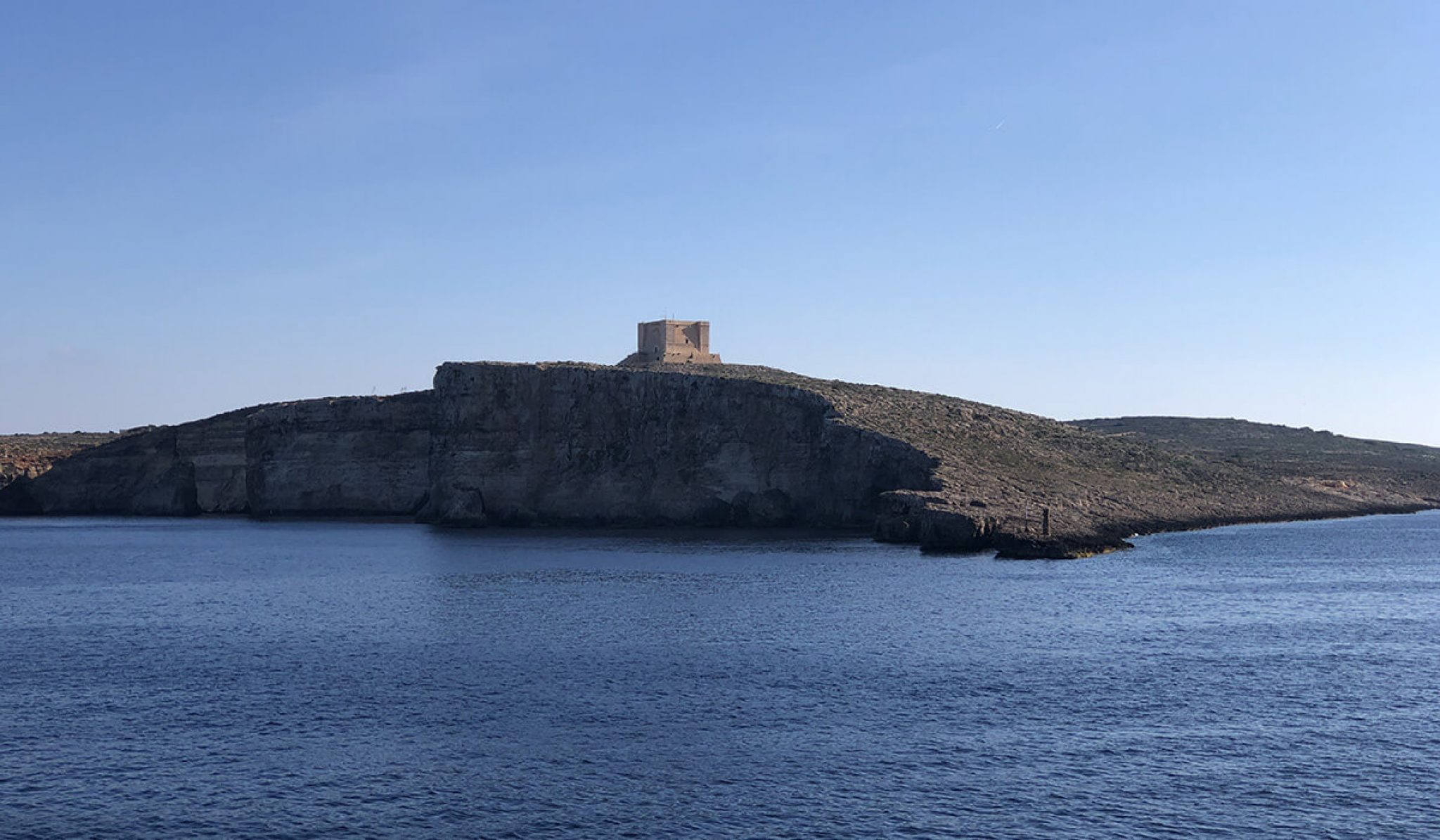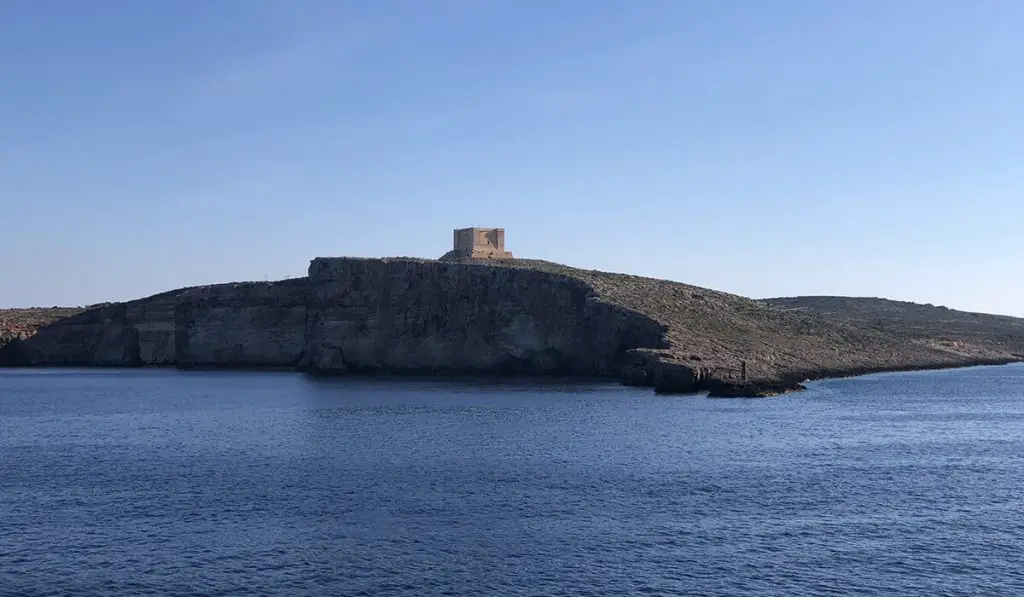 So far, the options have been relatively ordinary. However, if you want to picnic somewhere out of the ordinary and possibly even by yourself, I would suggest going to Comino. Comino is a slice of natural paradise!
There are public toilets, but there are some caveats (read on). There's plenty of parking next to the ferry station in Cirkewwa. Although Comino is a kid-friendly option, it's not the best option for very young kids. There is also the sparkling turquoise sea, which is a sight to behold.
There are two public toilets; one at the most famous bay in Comino, the Blue Lagoon, and another at Santa Maria bay. It really just depends where you'd prefer to station yourself. 
There are several ferries that can take you to Comino. There is one that will drop you off at the Blue Lagoon from Sliema and you would need to prepurchase the ticket to get there. Alternatively you can catch the Cirkewwa boat from here and the Marfa boat from here. Tickets for the Cirkewwa and Marfa ferry can be bought on site.
On Comino there's actually an old hospital, a chapel, a battery, and a tower to see. Therefore, it would be better to head up to Saint Mary's Tower, where you can enjoy stunning views. It's about a 20-minute walk from Blue Lagoon, and the path is easy to follow. Having said that, it is not wheel-friendly like the other spots mentioned above. Finding a flat, open space is also hard, so children can't really run safely. 
Ultimately, Comino's cliff tops and secluded bays make for fantastic picnic spots. You'll spot plenty of unique flora, birds, and perhaps even wild rabbits. The Maltese wildlife is also not dangerous, so there's nothing to worry about in that respect. However, there is no shade on Comino, so it's best to avoid it on hot summer days.
Best Picnic Spots In Malta FAQs
When is the best time to have a picnic in Malta? 
I'd suggest spring. Autumn and winter are fine too, but I wouldn't suggest summer as it's too hot. 
Can we get to these picnic spots if we don't have a car? 
Every spot is reachable by public transport. 
Which is Malta's must-visit picnic spot?
I'd say Comino is a must-visit spot if you want to enjoy a unique and tranquil picnic, but it's better to visit with older children. If younger children are accompanying you, Buskett is a beautiful option.
Who visits Malta's picnic areas?
A mix of locals and tourists. Buskett would feature mostly locals while Comino would feature mostly tourists.