Salina Park Malta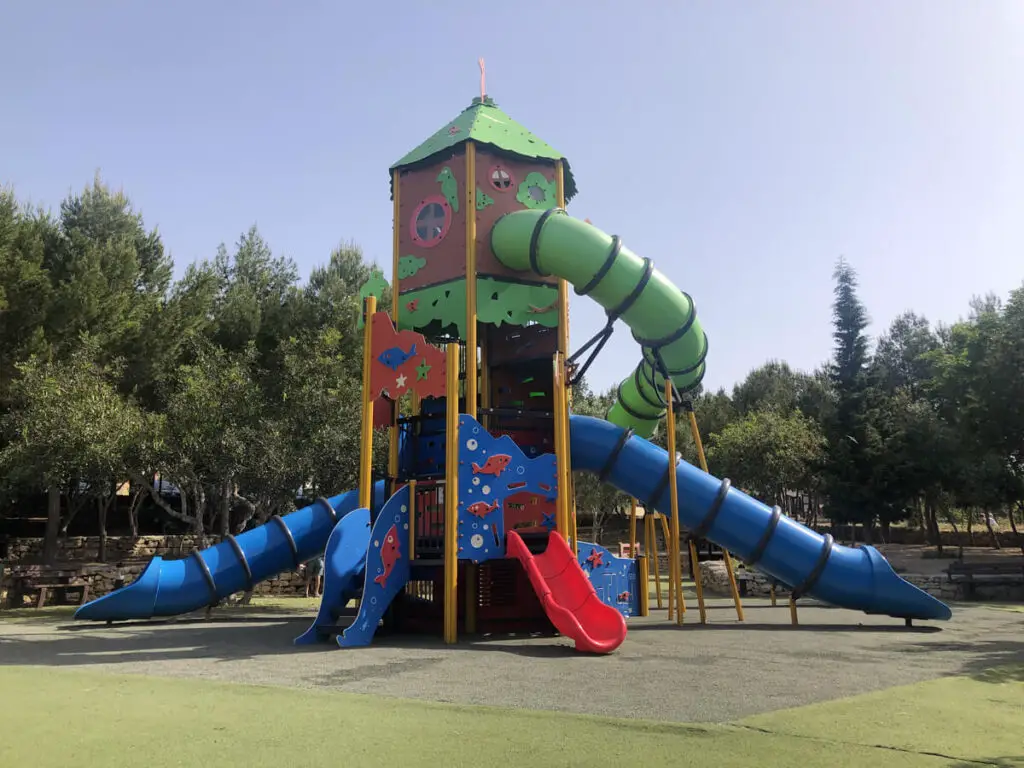 The Salina Park is quite a large area and a great area you and your kids can explore. It is adjacent to Kennedy Grove and the Salina Play Park.
Ages:1+
Cafe: Yes
Parking: Yes
Location: Saint Paul's Bay
Cost: Free
The Salina Play Park
The Salina Play Park is spread across quite a large area where kids can play. It is around 50m x 100m. As a result it is quite a good sized area for kids to have fun in the sun and stretch those legs.
The Salina Play Park is split into different distinct areas. 
Salina Park Map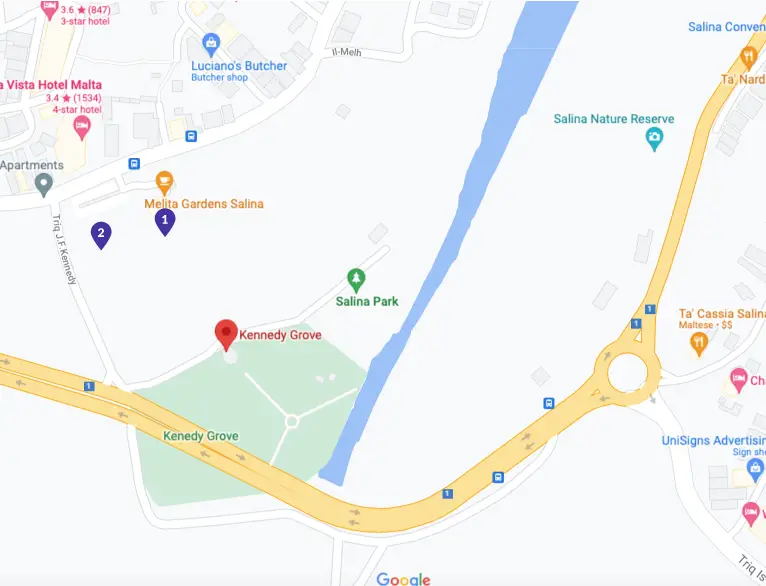 1. The Fountain Area
This is the central area where kids can run, play, scooter or bike across this green open area. This is where the fountain is. It is a huge temptation for quite a lot of kids. Most certainly for the younger ones that like to get wet in the fountain. They love it, but you might not 🙂
My nephews enjoy it especially when the weather is warmer.
2. The Swings 
The swings are in a separate area. Additionally there are different swings for different age groups. The main swing area has the largest swing which is about two stories high. It's great for kids to climb all the way up so they then slide down on the slides. 
On the other hand there are smaller swings for the younger kids just off this main swing.
Salina Park is Near Kennedy Grove 
If you walk down the hillside using the pass you will get to Kennedy Grove. Here they are quite a lot of trees and plants. We never really hang out there. However it is worth exploring. 
Picnic Areas
There are loads of places at the Park where you can set up for a picnic. The area is a woodland and it is covered with trees in certain areas. As a result there are plenty of places where you can take shelter from the sun, but also places where you can soak it up. 
They are also some picnic benches that you could use if you prefer. You could also settle in a quiet spot on the grass or ground area on a picnic blanket. Here your family can enjoy some nice home made picnic foods you transported in your picnic basket. However if you're not into picnicking you could always eat at the cafe.
Melita Garden Salina 
This cafe does not have a huge selection of foods, but what they have is good. We usually tend to order pizza. However they also have yummy sandwiches, chips and pies. 
Here is the link to the cafés facebook page.
Other Activities