Playmobil FunPark in Malta: A Day of Play and Adventure
Playmobil Malta FunPark is a fantastic location that your kids will greatly enjoy. It is suitable for children of most ages and an ideal place for them to learn through active play.
Age Rating: 1+
Cafe: Yes
Parking: Yes
Location: Hal Far, here on Google maps
Let' u's Go to Playmobil Malta FunPark!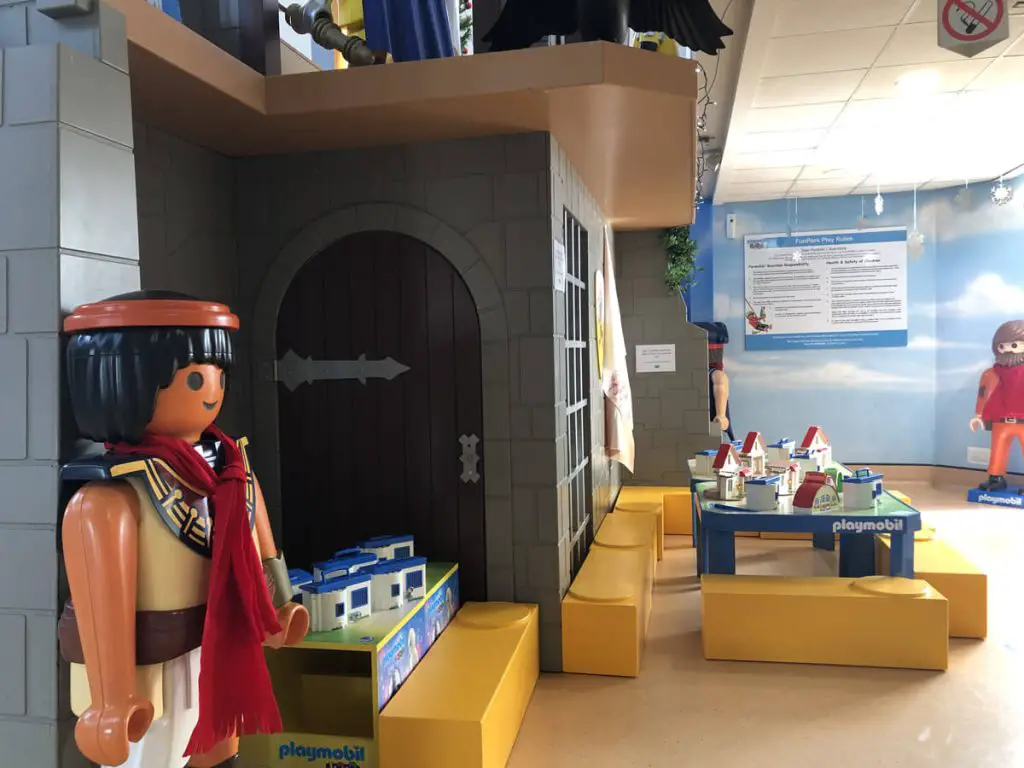 Kids love this FunPark, and they can easily spend a minimum of half a day, if not an entire day, immersed in its wonders. There are plenty of toys to keep the kids occupied and prevent any chance of boredom. Plus they have the opportunity to engage and play with other children that fosters a sense of camaraderie and shared enjoyment.
The FunPark is approximately 19,500 square meters. It caters to children of various age groups, starting from those who have just begun walking independently.
Your little ones will be greeted by a delightful castle with vigilant soldiers, eagerly awaiting their arrival. The FunPark also boasts a police station and a grand helicopter suspended in mid-air, with police figures descending to maintain order and excitement. But that's not all—there's much more to explore and discover!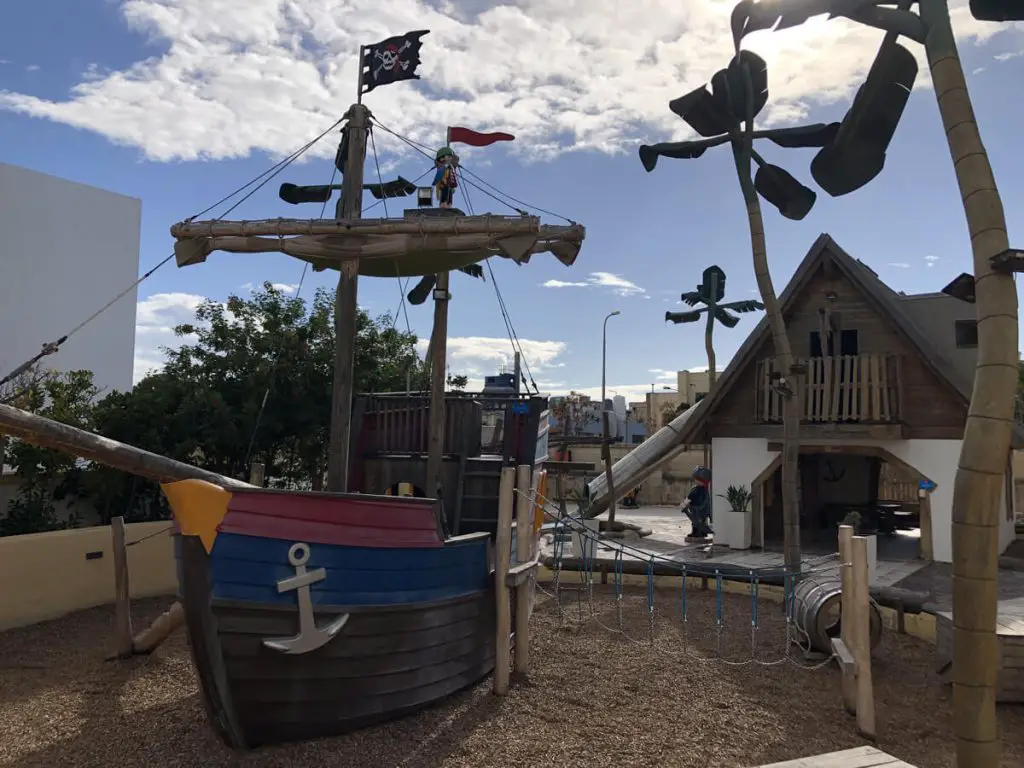 Additionally, to counter Malta's warm climate, the FunPark provides a spacious, fully air-conditioned area spanning 369 square meters, ensuring a cool and comfortable experience for all visitors.
The FunPark features distinct themed zones both indoors and outdoors. Specifically indoors, there is a specially designed area dedicated to babies, toddlers, and young children.
Within this section, there are many benches available for little ones to comfortably engage with a wide array of Playmobil toys. The assortment includes helicopters, various cars, castles, animals, and figurines, ensuring a captivating and imaginative play experience.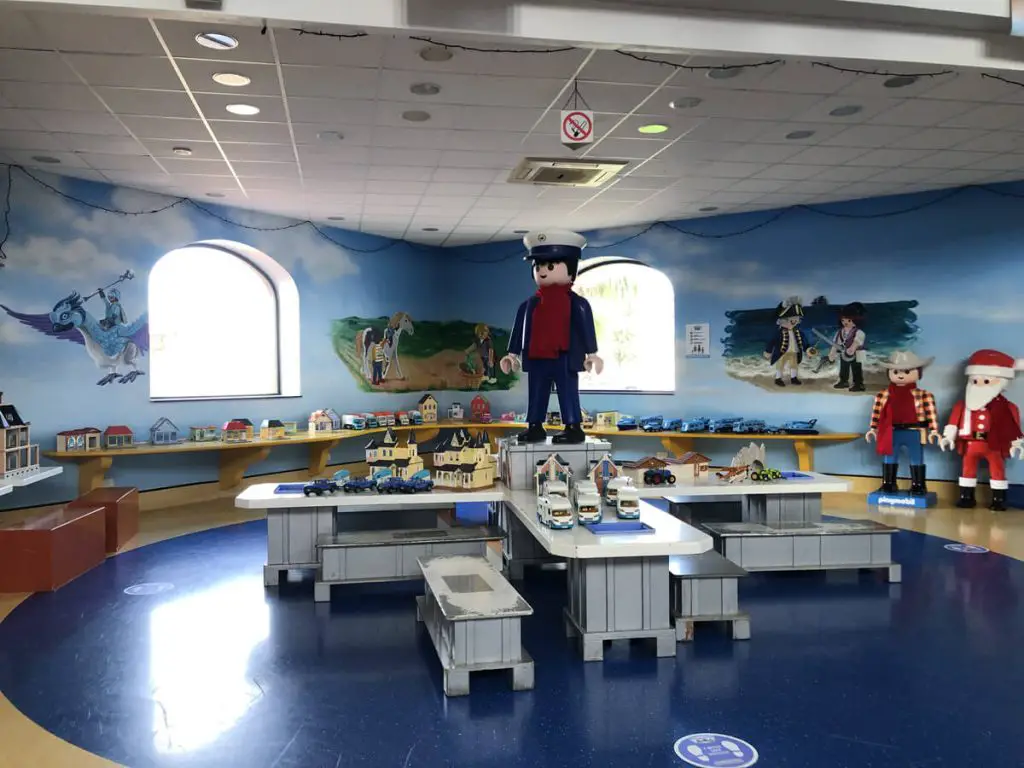 On the other hand, the outdoor area is larger and is spread across 948 square meters. There are many things to do here.
The kids can enjoy the excitement of climbing up the shack, splashing water from the water feature, or embark on a thrilling adventure aboard the pirate ship. Additionally they can climb into the house, play inside and go down the slides. There is one slide outside that is smaller and specifically designed for little tots that offers a more manageable experience.
My soon-to-be-7-year-old nephew had a fantastic time playing on the first floor of the house. As an adult, I didn't venture upstairs, so I cannot provide details on what it looked like. But here is what it looks like downstairs.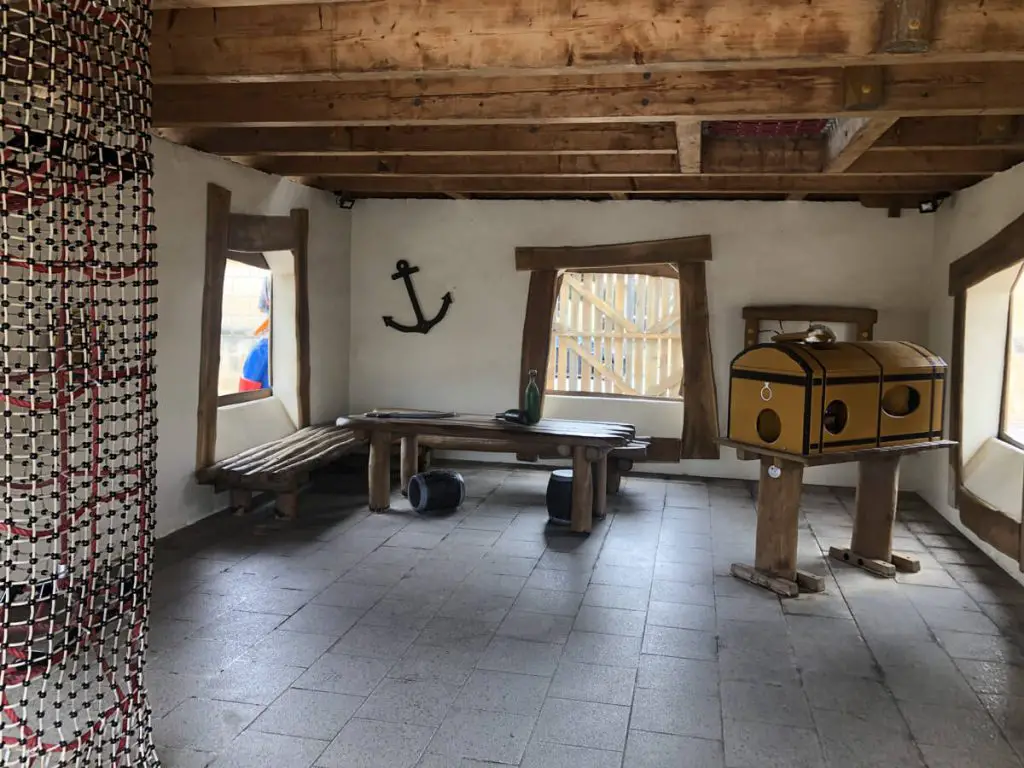 The house also has a steep metal slide on one side and a bridge on the other to get to the shack.
Within the FunPark, there is a convenient café area where you can easily satisfy your hunger and thirst. The best part is that it offers affordable dining options.
You'll find a diverse selection of food choices, such as English breakfast and croissants, perfect for those who haven't had breakfast. Additionally, they offer a range of options including sandwiches, wraps, local traditional pastizzi, sausage rolls, salads, pizza, and of course, a dedicated kids menu.
The Playmobil FunPark prominently displays signs reminding parents or guardian to maintain constant supervision of their children. The outdoor area of the cafe offers a perfect vantage point for observing children while they play outside.
The indoor area of the cafe is not so easy to monitor the kids around the corner. So if you want to keep an eye out at all times, you will likely need to settle on one of the benches in the play area.
However with older children who can play independently, you may not necessarily need to do this. You can stay to sip your cup of coffee in the cafe area while still maintaining a general awareness of their activities.
Admission Fee
Children (1-12 years): €5
Adults (over 12 years): €3
Opening Hours
Monday to Thursday
10am – 4pm

Friday to Sunday and Public Holidays
10am – 6pm
Other Activities