Meet Popeye and his Friends at Popeye Village
Popeye Village started out as a film set in 1980 musical production 'Popeye' staring Robin Williams as Popeye the Sailor.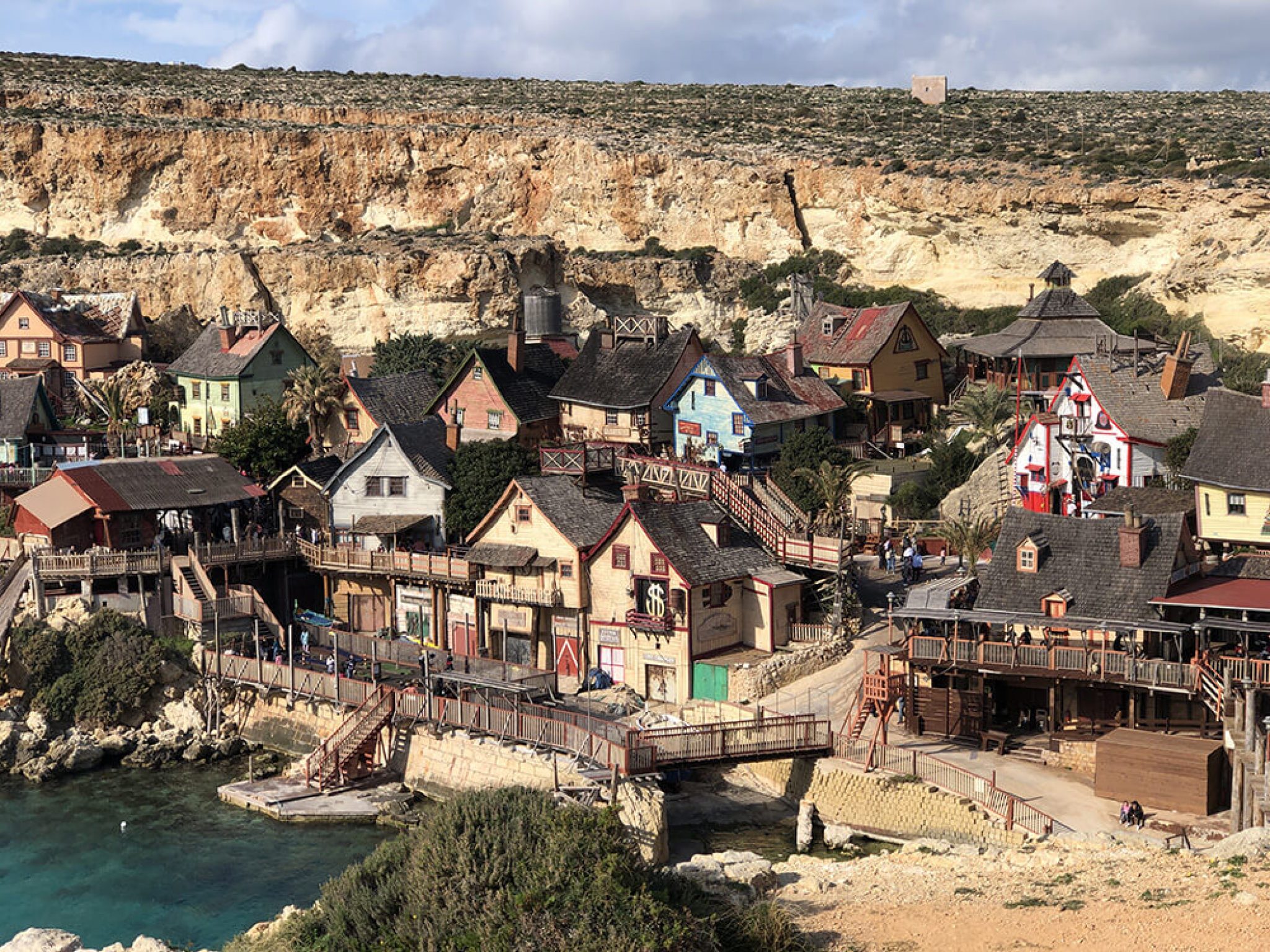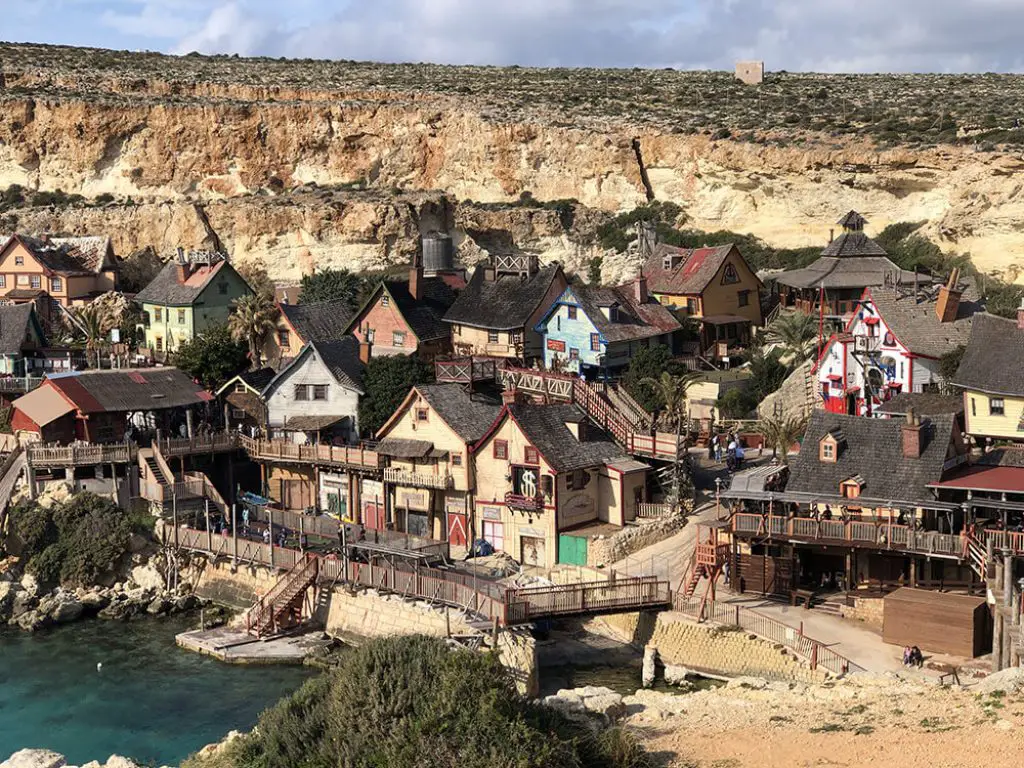 Visting Information
Age Rating: All ages
Cafe: Yes
Parking: Yes
Address: Triq Tal-Prajjet, Il-Mellieħa, Malta
Part of Popeye Village is undergoing repairs due to a storm that damaged part of the park. The film set is closed, but the children's area is open. There are lots of games and mini golf to enjoy.
Popeye Village is One of Malta's Top Tourist Attractions
It has grown since it's days as a film set to be one of Malta's top tourist attractions.
This is a village made up of 20 buildings. It was built with tree trunk logs, wood shingles and painted to give it its final look.
Some of the houses in the village you can visit are:
Popeye's cabin
Firehouse
Nautical school
Post office
Bakery
Popeye comic museum
There are a number of fun activities for all ages all year round and yearly themed activities to keep things relevant and interesting. There will be the Easter bunny during Easter festivities and themes for Halloween and Carnival alike.
When you enter the village you will be greeted by none other than Popeye himself. His friends will also be there to entertain the kids during your visit. You could see yourself on the big screen too if you like. There is the animation crew on stand-by.
Be prepared to see busy elves in Santa's toy town preparing toys during Christmas to those boys and girls that have been good all year round.
There are also water related area for activities. This is because Popeye Village is close to the sea. In fact there is a beach lido, sun bathing decks, boat rides and water trampolines.
There is also the Seafarers Restaurant for hungry mouths. You can stop to have a spot of lunch and a break in between your activities. There are many other activities there so set aside some time to go and check out. You can check out the packages, activities or book your entry ticket directly from the Popeye Village website. You and your kids will have a ball!
Opening Hours
Winter (Nov- Feb): 9.30am-4.30pm
Spring and Autumn (Mar- Jun, Sep-Oct): 9.30am-5.30pm
Summer (1st July – 31st August) 9.30am-7.00pm
Prices
Children: €9
Adults: €11
Other Activities