Making a Splash in Sardinia: 3 Amazing Water Parks + Map Locations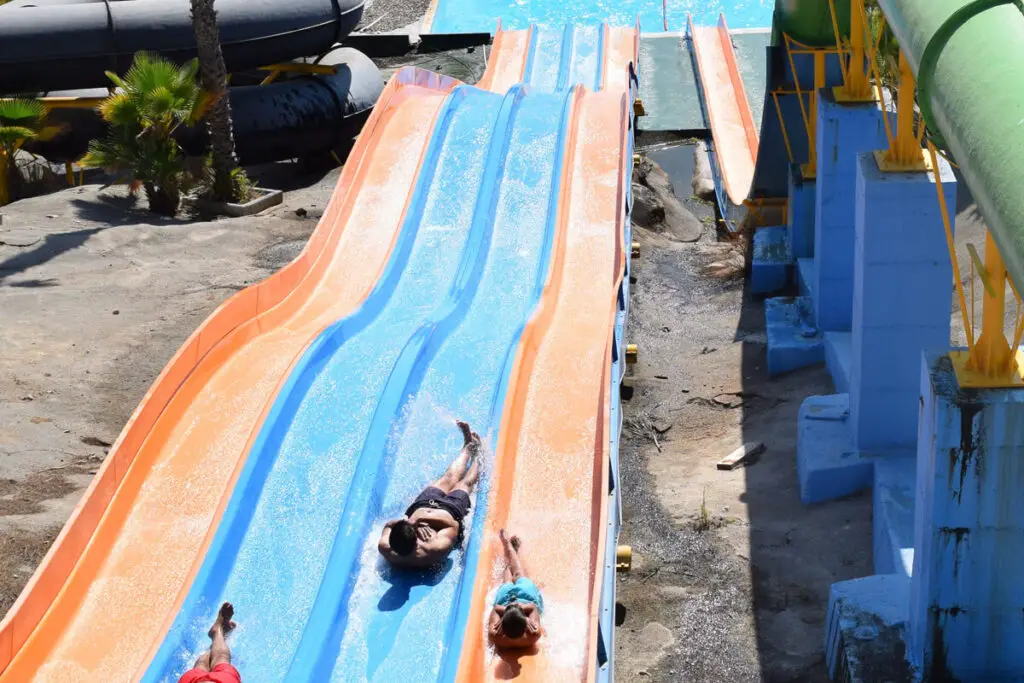 The Mediterranean island of Sardinia is a stunning natural paradise just off the coast of Italy. While it's maybe not as well known as Sicily, there are many things to love about this gorgeous island paradise. With great weather, incredible beaches, a vibrant atmosphere, and historic monuments, it's a top choice for a family vacation. You'll also find plenty of places for fun and adventure, for kids and adults alike. But does Sardinia have a water park?
Sardinia has 6 small water parks, with 3 being the better options; Aquafantasy, Water Paradise and BluFan. Located in the north and south of the island, they offer several slides from small ones perfect for small kids to more challenging slides for thrill seekers. They have shallow pools with play areas for little tots, cafes or restaurants and sun lounges.
So, grab your swimsuit and goggles, and let's dive in.
1. Aquafantasy
Located in the Sassari province of northern Sardinia, Aquafantasy tops the list of amazing water parks on the island. It's just a short drive from the epic Costa Rossa which includes the area of Isola Rossa. It's a stunning area of natural beauty that takes in numerous fabulous beaches. You could even stay in the Isola Rossa area if you intend to make the most of the northern beaches and the water park.
From the tops of the slides at Aquafantasy, you'll enjoy breathtaking views across the entire area—if you're lucky, you may catch the sun setting into the sea!
Besides the enviable location and views, it's the fantastic array of attractions and services on offer that makes Aquafantasy the best rated water park in Sardinia. In terms of attractions, kids and adults alike can enjoy the following:
A selection of waterslides for everyone from thrill seekers to younger kids—adventure seekers should check out "Black Hole", which drops more than 100 meters;
Kids' slides, no more than 50 cm high, ideal for the smallest members of the family;
River rafting, where you can gently slide down into the lagoon on an inflatable ring;
Foam parties;
There isn't a huge selection of attractions compared to some bigger parks, but they're a lot of fun and the queues normally aren't too long. Plus, it's a very affordable day out for the whole family. Parents who'd prefer to relax can chill out on the sun loungers, confident that the professional lifeguards have everything under control.
In fact, it's that laid-back, relaxed atmosphere that is so great about Aquafantasy. At the park, you'll also find a decent restaurant, picnic areas if you prefer to bring your own lunch, storage lockers, free parking, and a medical centre in case of accidents.
Visit the Aquafantasy website.
2.  Water Paradise
Just a 20-minute drive from Porto Torres in the north of Sardinia, Water Paradise can be found tucked behind Eden Beach. Water Paradise is located in an area where there aren't a huge amount of things to do with kids, but it is a nice area with some good historical tours and activities.
Like Aquafantasy, the selection of attractions isn't huge, but you'll find some fantastic slides to try out. The Toboggan is great fun, spinning around before shooting riders out into the pool. For smaller children, the kids' pool is superb and boasts a selection of different-sized slides, as well as fountains and sprinklers, to ensure there's something for all kids.
The wave pool is huge and while the deep end is great for swimming and diving, there's a gentle gradient from the shallow end, so it's good for paddling too. A brigade of lifeguards ensures everyone is safe, allowing parents to relax a bit. Thankfully, there are plenty of grassy areas to do just that. Shaded by palm trees, the spaces are ideal for picnics, reading, or sunbathing. You'll also find loads of loungers and umbrellas to relax on nearer the pools.
For food, the onsite restaurant does a decent daily menu with fair prices and decent-quality dishes—check out the wood-fired pizzas!
Visit the Water Paradise website
3. BluFan
About a 30-minute drive from Cagliari, BluFan is located on the southern tip of Sardinia and is easy to reach from the busy port town. It's slightly larger than Aquafantasy and Water Paradise, but it's still relatively small compared to the huge water parks in other countries. However, you'll find some superb attractions and slides to check out.
The Roller Coaster slide is a must for adrenaline junkies. It dips up and down several times, before shooting the rider off at the end and into the pool below. Meanwhile, the multi-track is a popular choice for both young and old and boasts a thrilling, yet not-too-scary ride. There's also a fantastic wave pool to enjoy, with the waves coming into action around four times a day.
The foam parties are fun, and for smaller kids, you can enjoy a number of shows and spectacles throughout the day, like the magnificent magic show. Smaller children can also enjoy the smaller kids' slides and pool.
If you prefer to stay dry, there's still plenty to do. There are many grassy areas for picnics, loungers and umbrellas, and even a bustling marketplace to buy various knick-knacks and souvenirs. The restaurant does good food, but you can bring your own picnic if you prefer. Alternatively, check out the kiosk, where you can buy snacks and drinks to go. For kids not keen on getting wet, you'll find several games to play, as well as sports facilities.
Visit the BluFan website (Italian site)
Since BluFan is down in the southern tip of Sardinia there are some other things to do with kids over there. That also goes for older kids and grown ups, who have plenty of things to do in Cagliari.
Water Parks in Sardinia Map Locations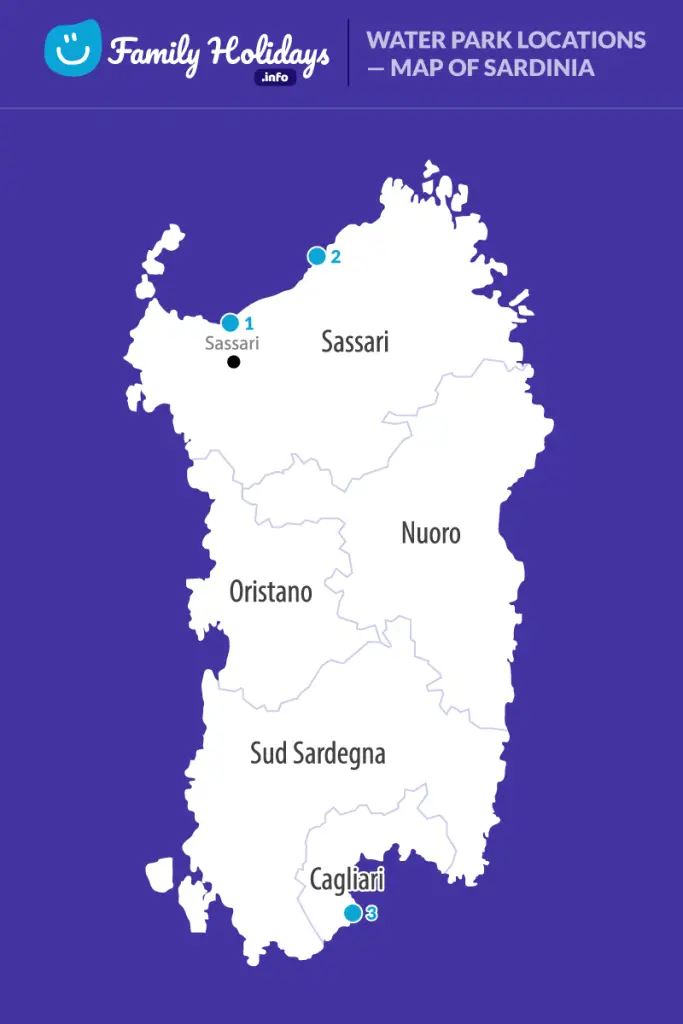 Water Paradise
Aquafantasy
BluFan
Where Else Can I Have Fun in the Water in Sardinia?
If you're not a huge fan of the water parks in Sardinia, you can still find plenty of places to have fun in the water. To be honest, Sardinia's water parks aren't really very large and can get busy during peak times. If you'd prefer to avoid the crowds, it's well worth heading to one of the amazing Caribbean-like beaches that dot the island's coastline.
In fact, these breathtaking beaches are one of Sardinia's biggest highlights, and it'd be a huge shame to miss them! Check out the best beaches in Sardinia and discover everything from secluded sandy coves to bustling resorts.
Other Activities and Related Articles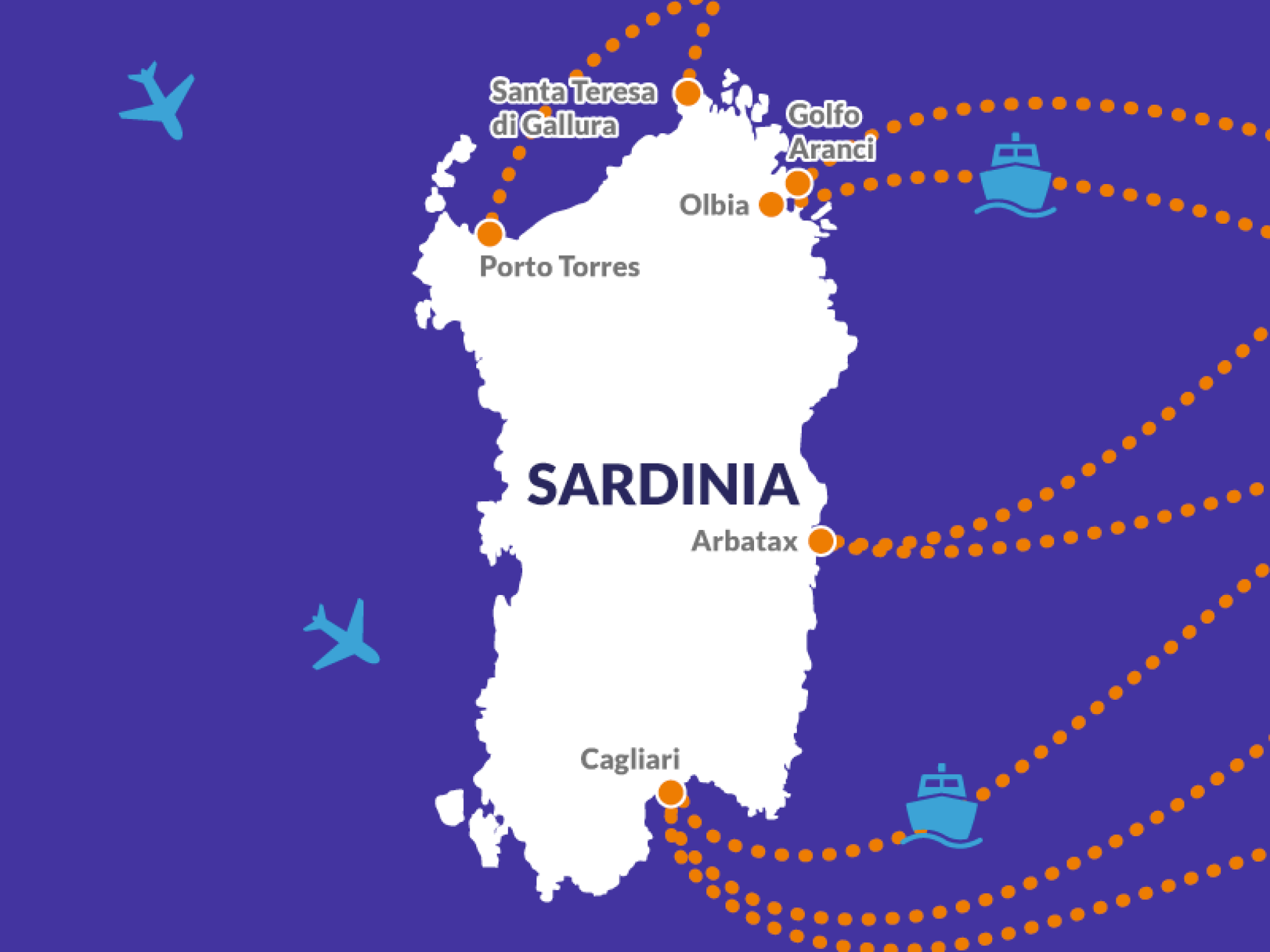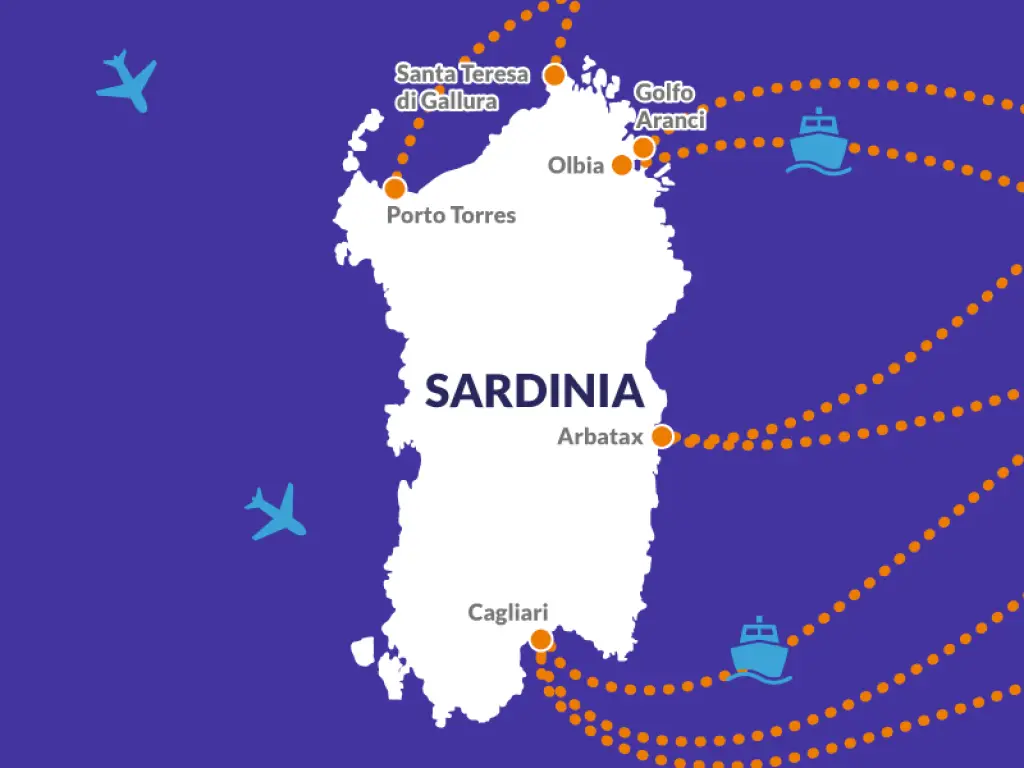 A Guide to Travelling to Sardinia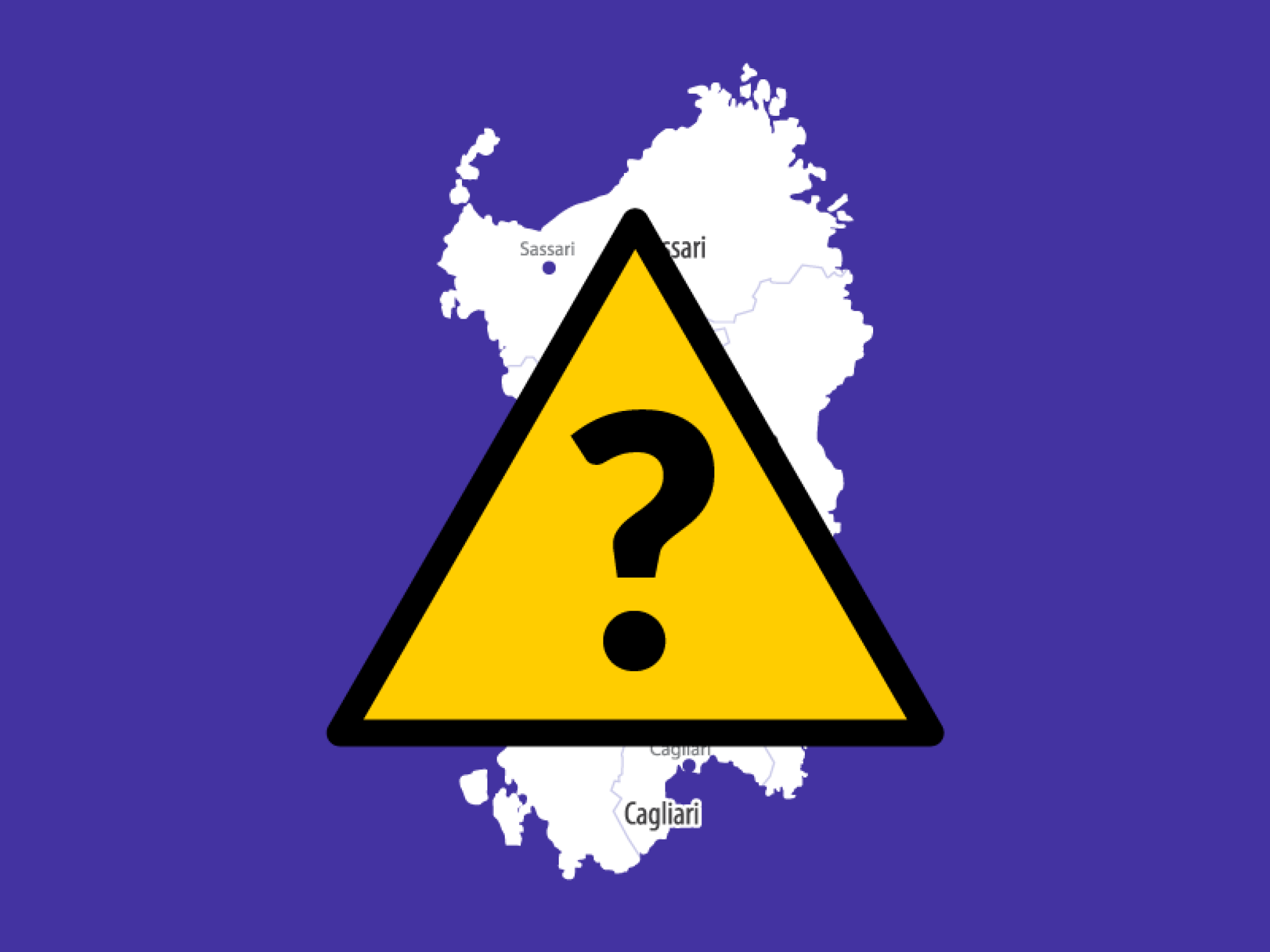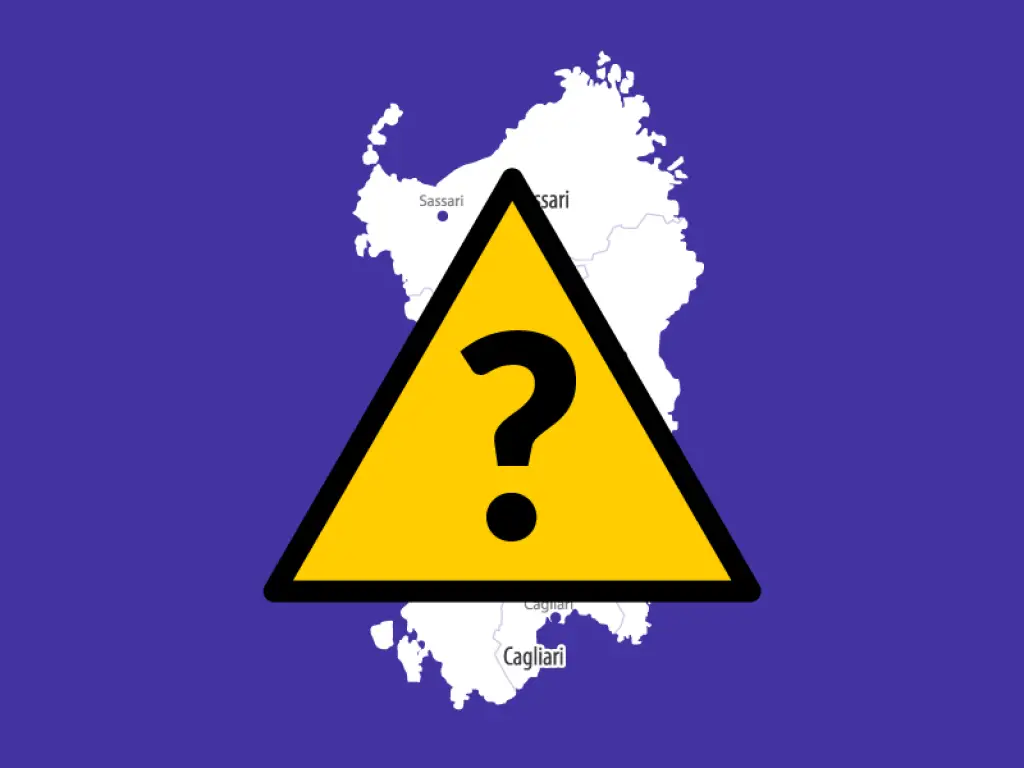 Is Sardinia Safe? Information for Tourists Going to Sardinia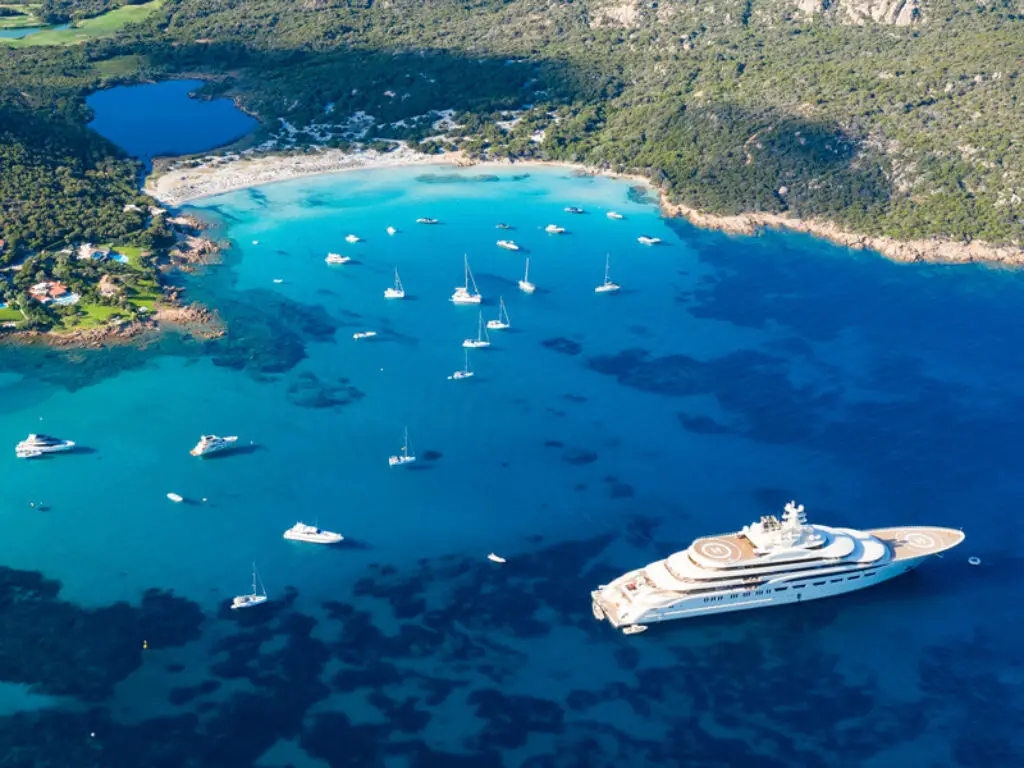 5 Areas Where to Stay in Sardinia: Families, History, Outdoors