Sardinia With Kids | Suitability | Activities | Accommodation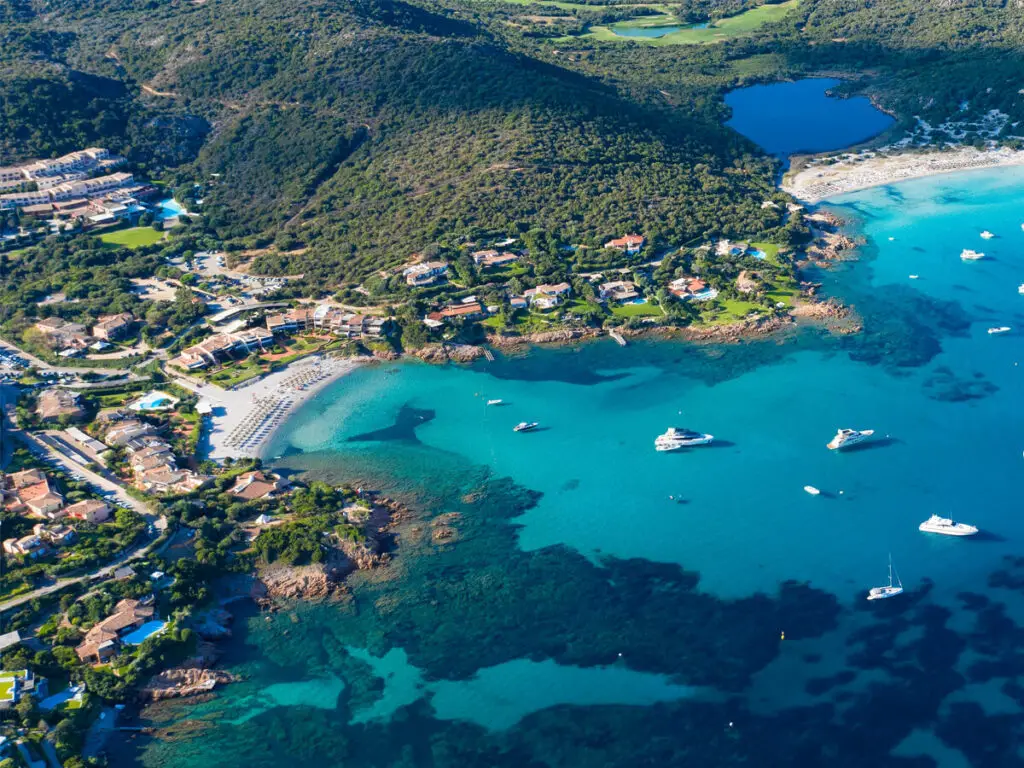 Is Sardinia Suitable for Kids?
Sardinia is primarily renowned for its natural beauty, beaches and cultural and historical attractions. As a parent or guardian with kids in tow, you would want to experience Sardinia's beauty, while at the same time you also want to ensure you properly cater for your kids.
Sardinia has 2 areas that are well-suited for families with kids. These areas offer activities for kids, and within them, you can find select accommodations that are specifically designed to cater to families. These accommodations provide various amenities, including kids clubs, pools, and children's playgrounds for an enjoyable experience.
In this guide I'm going to go through the best way to experience Sardinia with kids. Including its suitability, tips and suggestions.
Activities
Sardinia has a limited number of kids activities. Here is a map that is featured on the article – fun kids activities in Sardinia.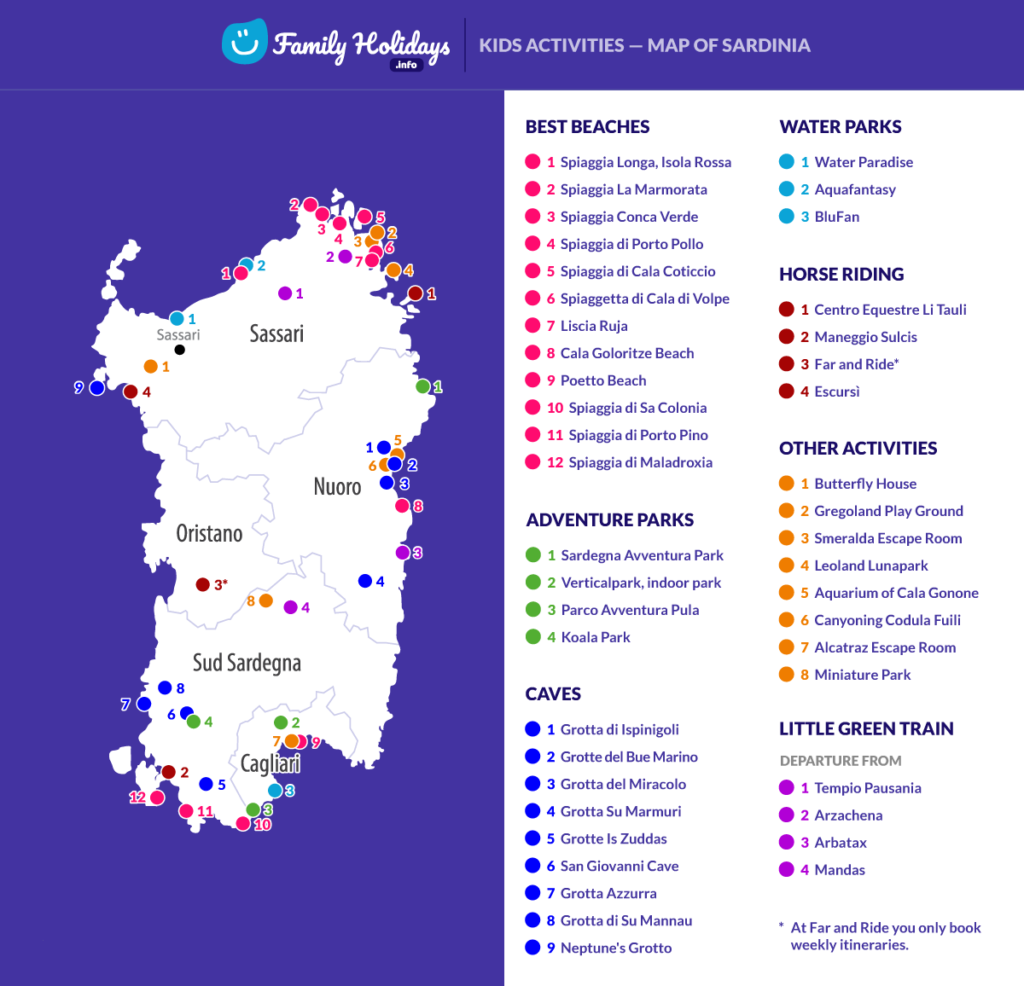 Unfortunately there aren't any dedicated theme parks in Sardinia. However Matherland Park (not shown on the map) moves on a monthly basis to different areas. The areas include Sassari, Alghero, Olbia, Porto Torres and Cagliari.
Olbia in particular is closest to Costa Smeralda in the north east. It is where several other kids activities are located fairly close to one another on the map.
Since there aren't so many activities for kids in Sardinia, you may want to pick the location to visit according to where Matherland is at the time. Alternatively you may want to time your visit to the north east when Matherland is set up in Olbia. In this way your kids will have more of a selection of activities they can do.
Other than that there are also water parks as I've outlined here, and adventure parks that are always loads of fun.
Which Part of Sardinia is Best for Families?
The area in and around Costa Smeralda is the best part of Sardinia for families. Costa Smeralda offers beautiful beaches, family-friendly resorts and a range of amenities and activities suitable for children. Resorts in particular include amenities such as kids clubs, pools, and children's playgrounds for an enjoyable experience for children.
The region provides various water sports, outdoor adventures, and cultural attractions. Moreover it provides a safe and welcoming environment for families to enjoy their holiday.
Accommodation Suitable for Families
There are some fabulous hotels where you can stay all over Sardinia that offer a wide range of amenities. However only a small selection of them offer kids clubs, pools and children's playgrounds, which are perfect for families with kids.
There is Chia Laguna Holiday Village and Forte Village Resort in and close to Chia in the south. There is also Arbatax Park Resort Telis in Arbatax in central Sardinia. Although they are not exceptionally rated they are a few of the best ones.
In fact they are highly recommended by many because they are gorgeous. However they are very expensive costing hundreds of euros per night.
Therefore, instead of hotels I would suggest you have a look at campsites or agritourism stays which are much less expensive. For anyone that is not aware, agritourism refers to a form of tourism where you can stay on a working farm or rural property.
This allows you to experience and appreciate agricultural activities and rural lifestyles. It provides an opportunity for guests to immerse themselves in nature and enjoy farm-fresh meals.
It's important to note that guests typically do not engage in farm work. I'm clarifying this as I have an English friend that once asked me this question.
The good thing about some agritourism stays is that many have family rooms. Additionally a few have playgrounds, pools and farm animals that are always a hit with kids.
One downside which is common amongst campsites and agritourism stays is an inconsistent or poor WiFi connection. This is because they are located in more rural areas. Despite the connectivity issue, you will get to stay in some stunning locations which more than makes up for it.
So, here are some of the very best stays perfect for families with kids in Sardinia.
Accommodation in Northern Sardinia
Cugnana Porto Rotondo Bungalows
Cugnana Porto Rotondo Bungalows has a lot going for it and is the best accommodation for families with kids you can get. Not only is it located in close proximity to Costa Smeralda, the most beautiful area in Sardinia, it is located in the best area for families where there are several things to do. 
Due to its unrivalled beauty, Costa Smeralda is the most expensive area in Sardinia with many luxury resorts. However since Cugnana is close to it, and Cugnana Porto Rotondo is a 'camping' village, it offers affordable average prices.
Not far off Cugnana Porto Rotondo are a couple of stunning beaches; Liscia Ruja and Spiaggetta di Cala di Volpe. There is also Gregoland playground and Leoland Lunapark around 25 minutes away by car.
Kids club
kids pool
Children's playground
Kids outdoor play equipment
Games room
La Liccia Camping & Village
La Liccia Camping & Village is also located in Costa Smeralda, specifically in Santa Teresa Gallura. It is in a great location only 7kms away from the city centre.
The beach is within 10 minutes' walk of La Liccia and the bus stop is conveniently right in front of the camping ground.
Kids club
Pool
Children's playground
Table tennis
Football pitch
Accommodation in Central Sardinia
The central area of Sardinia is an ideal location for outdoor enthusiasts. As such the region doesn't offer many attractions unlike other parts of Sardinia. The two stays below are in the central east area where there are more opportunities for activities and exploration.
Happy Camp Mobile Homes in Camping Iscrixedda
Happy Camp Mobile Homes is located in the coastal town of Lotzorai, 100 meters from the beach. Lotzorai doesn't offer much to do, but there are several noteworthy attractions nearby for those willing to explore.
One of the main highlights is the impressive Gennargentu National Park, and the stunning Gorropu Gorge often referred to as Sardinia's own Grand Canyon. There is also the Arbatax Little Green Train which can take you on a scenic journey through the heartland of Sardinia, captivating caves, and various activities available in Cala Gonone.
Kids club
100 meters from beach
Children's playground
Kids' outdoor play equipment
Table tennis
Billiards
Games room
Agritourismo Canales
Agritourismo Canales is the best rated stay out of all the stays I've suggested so far. It is located in Drogali, 30 minutes' drive inland from the coast, but don't let that put you off.
The area surrounding Agritourismo Canales is stunning. It's next to a lake and at the foot of the mountains of Gennargentu National Park and not far off Cala Gonone.
Agritourismo Canales doesn't have a kids club, but it does offer babysitting or child minding services at an additional charge. There are also several farm animals which the kids can enjoy watching.
Children's playground
Kids' outdoor play equipment
Babysitting/childminding services
Table tennis
Accommodation in Southern Sardinia
There are a lot less campsites and agritourism stays in the south of Sardinia, none of which are worth suggesting. One possibility is Agriresort Terradome since they offer child minding services. However it lacks a children's playground and other kid-friendly amenities offered by the other stays I've mentioned above.
Related Articles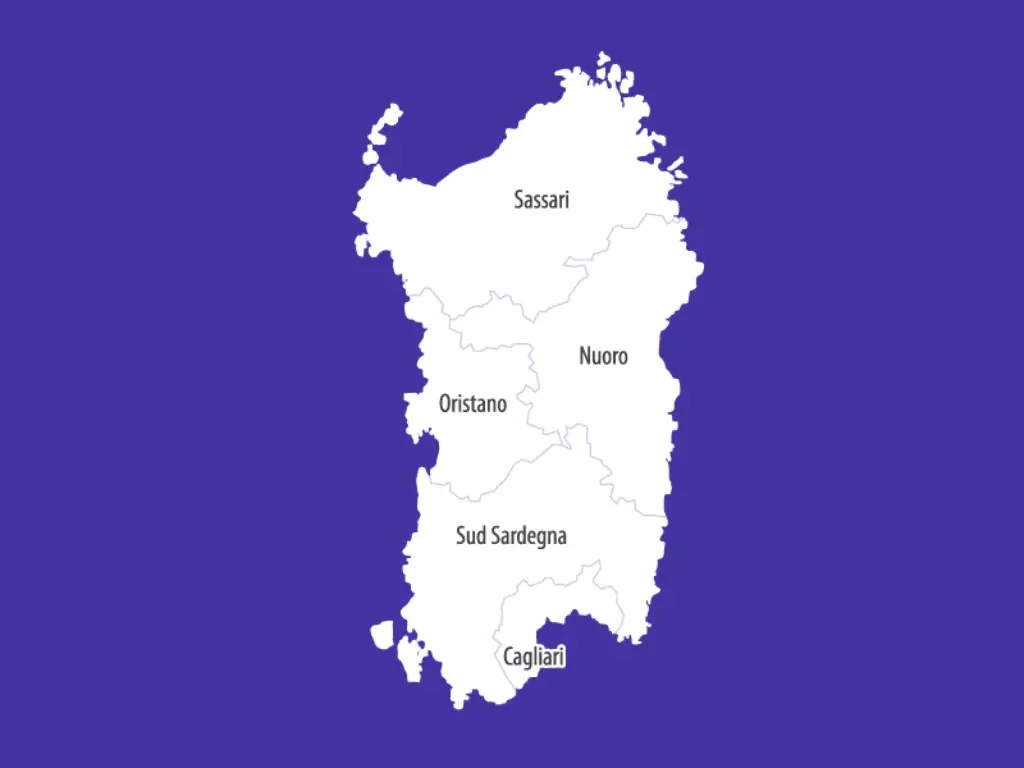 Holiday in Sardinia: Activities, Itineraries and Guides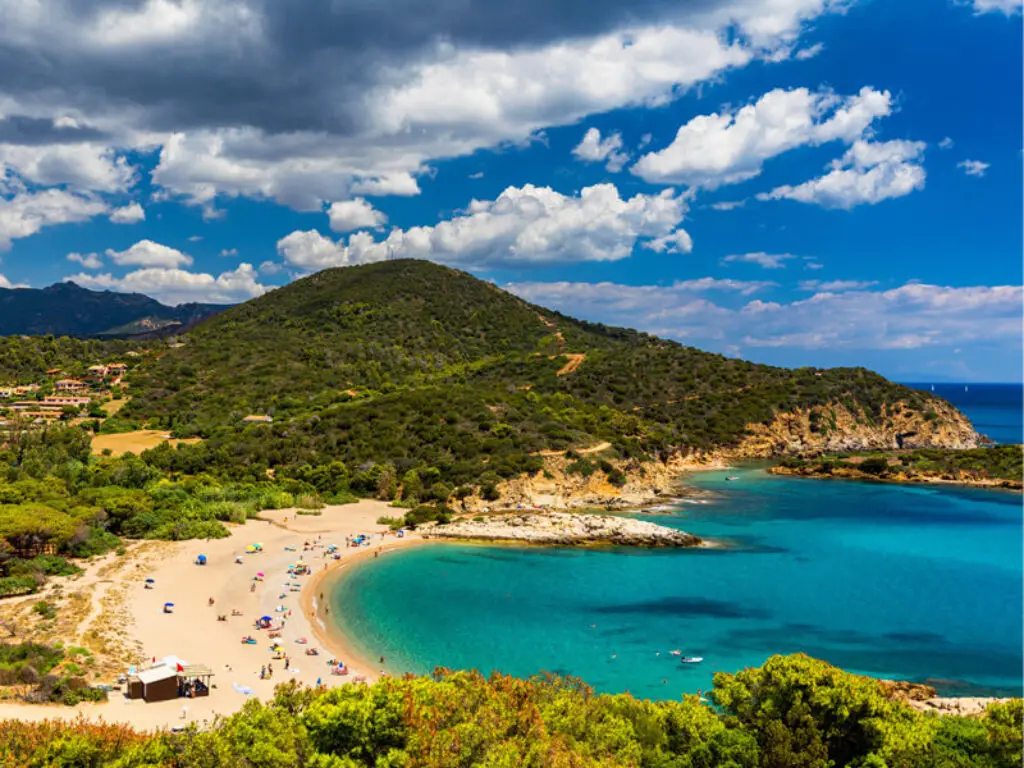 5 Days in Sardinia: 3 Itineraries to Consider