5 Areas Where to Stay in Sardinia | Families | History | Outdoors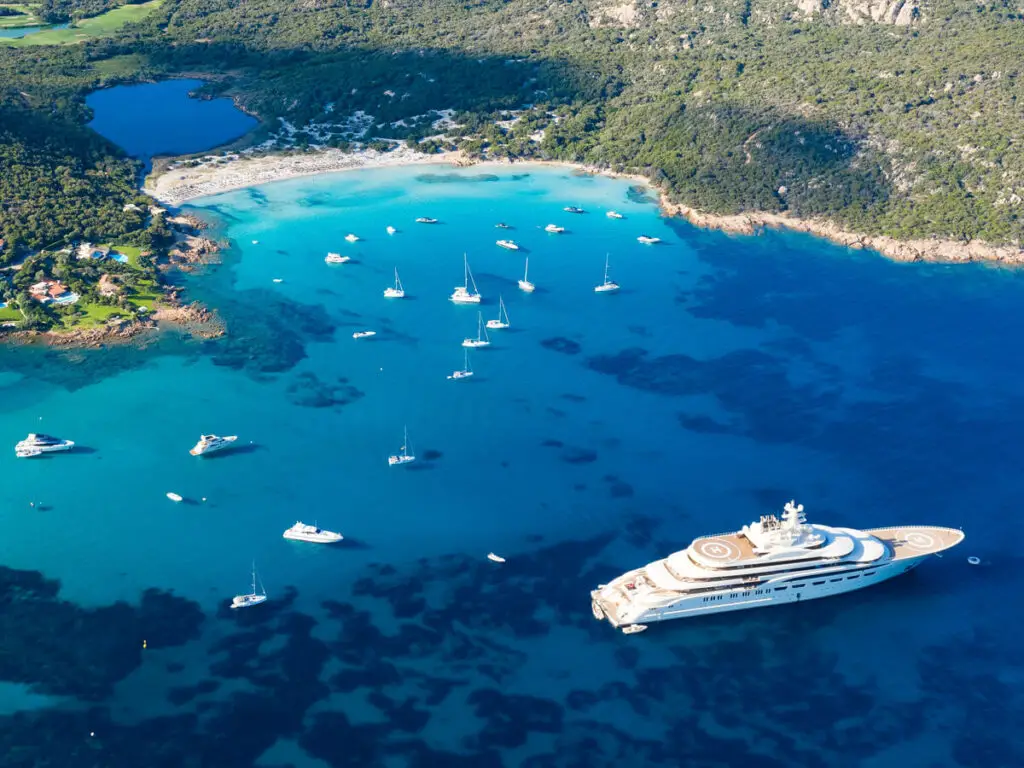 When it comes to choosing the best town where to stay in Sardinia, there are several things to consider. The town's location, attractions, amenities, and overall atmosphere all factor into the mix.
In general, Costa Smeralda is the best location to stay in Sardinia for all types of travellers, including families. It is the most beautiful area of Sardinia renowned for its stunning beaches, picturesque landscapes, and upscale ambiance, offering a luxurious escape. However budget-conscious travellers can also find options to explore this region.
Costa Smeralda is only a small part of what Sardinia has to offer. Hence if you are looking for different experiences here is a quick overview of other amazing locations in Sardinia:
Alghero: Medieval charm, Catalan influence, and stunning coastal scenery.
Cagliari: Historical charm, vibrant atmosphere, and beautiful beaches.
Costa Smeralda: Luxury resorts, upscale marinas, and pristine beaches.
Dorgali: Rugged mountain landscapes, hiking opportunities, and archaeological sites.
Sant'Antioco: Fishing villages, ancient ruins, and traditional Sardinian festivals.
Villasimius: Crystal-clear waters, picturesque beaches, and excellent diving spots.
To help you make an informed decision, let's explore the these top towns in Sardinia that are worth considering for your stay. Let's start off with Costa Smeralda.
Costa Smeralda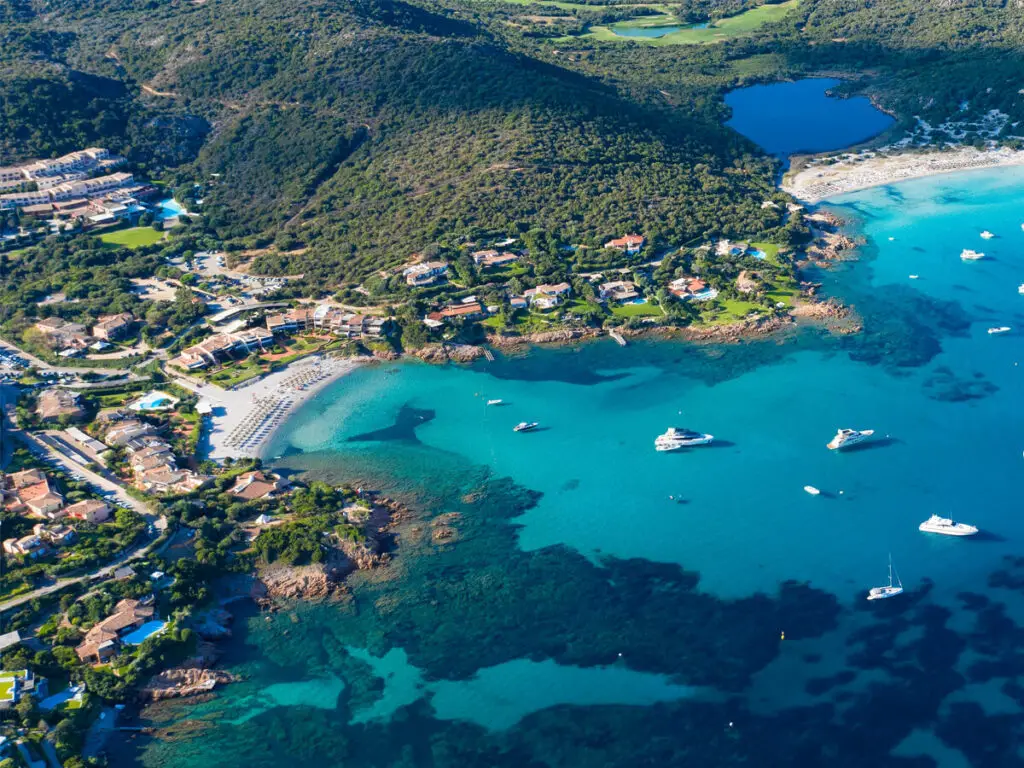 Great location for: all types of travellers including families
Costa Smeralda, located in the north-eastern part of Sardinia captivates the hearts of travellers. It is renowned for its pristine beaches, breath-taking landscapes, and luxurious resorts.
Costa Smeralda stands as an exceptional destination that caters to the desires of all travellers. Whether you seek relaxation, adventure, luxury, or family-friendly activities, this coastal gem delivers an unforgettable experience.
Stunning Beaches
Costa Smeralda offers some of the most beautiful beaches in the Mediterranean. They have powdery white sand and crystal-clear turquoise waters that are nothing short of paradise. In fact they are frequently compared to the stunning beaches of the Caribbean.
Apart from relaxing and sunbathing on the beach, you can find thrilling water sports, or enjoy a peaceful stroll along the shoreline. Costa Smeralda's beaches provide an unparalleled coastal retreat.
Luxurious Ambiance
If you are seeking opulence and indulgence, Costa Smeralda is an exceptional choice. The area is renowned for its world-class resorts, upscale marinas, and elegant villas that exude sophistication and charm. Not surprisingly, it attracts many of the rich and famous to its shores.
If you are a luxury traveller you can easily immerse yourself in the lavish atmosphere here. There are exclusive amenities, and you can indulge in fine dining experiences. Costa Smeralda epitomizes elegance, making it a playground for discerning travellers that travel from every corner of the globe.
Natural Beauty
Beyond the glamorous façade, Costa Smeralda is blessed with breath-taking natural beauty. There are many rolling hills, emerald-green landscapes, and fragrant Mediterranean vegetation. The country side provides a stunning backdrop to the region's coastline.
Exploring the surrounding countryside offers a chance to discover hidden gems. There are many picturesque vineyards and charming rural villages that showcase the authentic Sardinian way of life.
Water Activities
Costa Smeralda is a haven for water enthusiasts. There are various activities such as snorkelling, diving, and sailing. You can explore vibrant marine life, discover hidden coves and underwater caves, or simply enjoy leisurely boat rides along the mesmerizing coastline.
The area's ideal wind conditions also make it a popular spot for windsurfing and kitesurfing. It's perfect for adrenaline seekers looking for adventure and excitement.
Culinary Delights
Sardinian cuisine is a gastronomic delight. As you would expect from a luxury area, Costa Smeralda offers an array of culinary experiences that caters to all tastes.
There are traditional agriturismi (farm stays) serving authentic farm-to-table dishes. There are also many Michelin-starred restaurants showcasing innovative creations and many other options in between. The area is a paradise for food lovers.
You can indulge in fresh seafood, and look to sample some regional specialties. Succulent roasted suckling pig, and world-class wines from local vineyards, make every meal an unforgettable experience.
Family-Friendly Options
Costa Smeralda welcomes families with open arms. It provides a safe and entertaining environment for children of all ages.
Many resorts offer dedicated kids' clubs, pools and playgrounds to keep young ones entertained. Additionally the shallow and calm waters of the region's beaches are perfect for anyone including little tots. These beaches are safer and allow tots to swim and play while parents relax on the sand.
Where to Stay in Costa Smeralda
Costa Smeralda happens to be the most expensive area in Sardinia and you will find many beautiful places to stay. However here are a couple of suggestions for families and also for a less expensive luxury stay.
Cugnana Porto Rotondo Bungalows – is just outside Costa Smeralda. It is not just the best place for families with kids near Costa Smeralda, but out of the whole of Sardinia. It has a kids club,
Valesmeralda Boutique Rooms – in Porto Cervo, a prime location in Costa Smeralda. This stay is a luxury accommodation that will not break the bank. It is well rated because the hosts are accommodating and helpful, exuding genuine Sardinian hospitality.
Alghero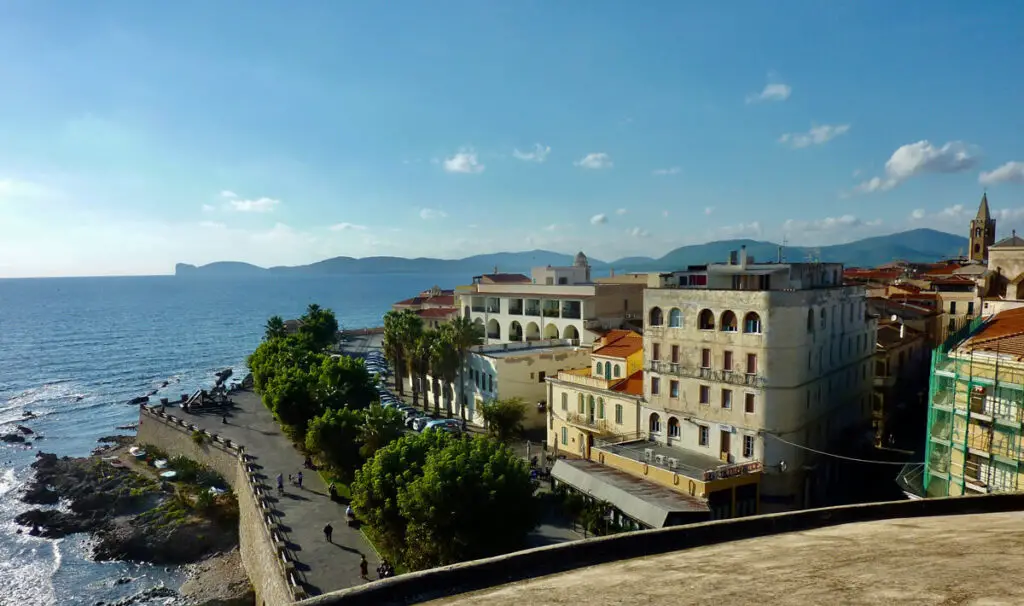 Great location for: anyone that enjoys history
Alghero is nestled on the northwest coast of Sardinia. It's a town brimming with medieval charm, scenic beauty, and a captivating history. Whether you're a history buff, a beach lover, or culture seeker or food enthusiast, Alghero is an ideal place to stay.
You could visit Alghero for a day as per the 5 day itinerary for the norther region of Sardinia. However you could also stay to enjoy Alghero for a few days to enjoy the place for longer.
Here is what you can look forward to in Alghero.
Rich Historical Heritage
History enthusiasts will be enthralled by Alghero's rich past. The town showcases a unique blend of Catalan and Italian influences, evident in its architecture, cuisine, and traditions. In the cobbled streets of the well-preserved Old Town you will find medieval buildings, ancient fortifications, and the iconic Catalan Gothic-style cathedral.
Picturesque Coastal Beauty
Alghero boasts a stunning coastline that lures beach lovers and nature enthusiasts alike. The azure waters and pristine beaches offer an idyllic setting for relaxation and recreation.
There are popular sandy beaches like that of Lido di Alghero, but also secluded ones like the beautiful Bombarde Beach. There's a beach to suit every preference. You can also find opportunities to engage in water sport activities like snorkelling.
You could also take a leisurely stroll along the picturesque promenade. Here you can soak in the gorgeous views of the Mediterranean Sea.
Vibrant Culinary Scene
Food aficionados will delight in Alghero's vibrant culinary scene. The town is known for its delectable seafood dishes, featuring freshly caught fish, succulent lobster, and mouth-watering paella.
You should considering trying some local specialties like bottarga (salted cured fish roe) and Catalan-inspired sweets. Alghero has many restaurants, trattorias, and gelaterias that will tantalize your taste buds.
Adventure and Nature Exploration
Nature enthusiasts and adventure seekers will find ample opportunities to explore the captivating landscapes surrounding Alghero. One of the more popular things to do is a boat excursion to the nearby Neptune's Grotto. It's a remarkable sea cave with stunning stalactite formations.
You can explore the hiking trails in nearby Capo Caccia promontory for some scenic panoramic views. Plus Alghero is a great base for activities like diving, snorkelling, and windsurfing for adventure seekers.
Cultural Experiences
The town's festivals and traditions are perfect for culture seekers. There is always a vibrant atmosphere in late June during the Festa di San Giovanni. Alternatively you can witness the thrilling horse race known as the Sartiglia during Carnival.
There are also local artisan workshops, showcasing traditional crafts such as coral jewellery and handmade pottery. These experiences provide a fascinating glimpse into the town's unique heritage.
Where to Stay in Alghero
The best stays you can book in Alghero are in the old town area. Since this is a small area you will find some cozy BnB's.
Cagliari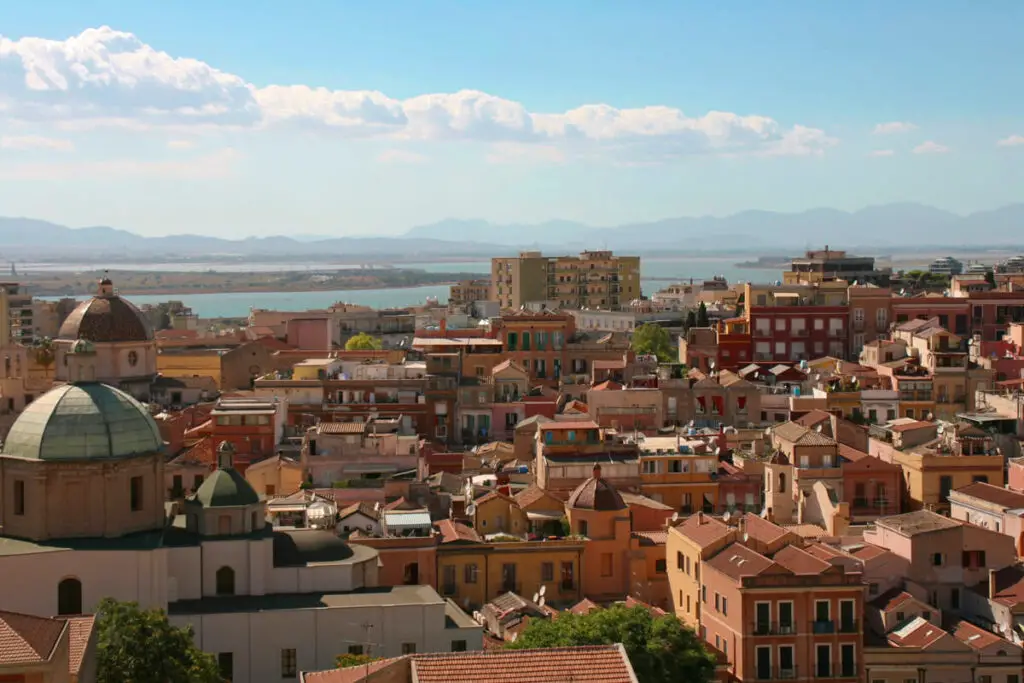 Great location for: all types of travellers including families.  
Cagliari is the vibrant capital city of Sardinia. It offers a captivating blend of history, culture, and natural beauty.
The city is enriching and provides diverse experiences. You can explore ancient ruins and medieval architecture, beautiful beaches, gastronomic delights, vibrant markets and city life. Cagliari has something to offer to everyone, making it an ideal place to stay.
It is suitable for all types of travellers including families. Families with young children will find the beaches, and a couple of activities to look forward.
Rich Historical Heritage
History buffs will be enthralled by Cagliari's rich historical heritage. The city showcases remnants of its past, including the well-preserved Roman amphitheatre and the imposing Castello district. The Castello district has gorgeous medieval walls, narrow alleys, and historic buildings.
Not far off is the archaeological site of Nora, which has Roman ruins dating back centuries. Cagliari's intriguing history provides a fascinating backdrop of the city's past.
Stunning Beaches
Cagliari is blessed with stunning beaches along its coastline. Poetto Beach which is featured on the best beaches in Sardinia, stretches for eight kilometres.
It offers soft sand, crystal-clear waters, and a vibrant beach culture. You can sunbathe, swim, or engage in water sports like windsurfing and paddle boarding. The nearby beaches of Cala Mosca and Mari Pintau are tranquil alternatives, ideal for relaxation and serenity.
Cultural Delights
Cagliari's cultural offerings are perfect if you are seeking an authentic Sardinian experience. It is a cultural hub, providing a wealth of experiences for travellers. You can visit:
The National Archaeological Museum to delve into Sardinia's ancient history.
The vibrant local markets, such as the Mercato di San Benedetto, to immerse yourself in the island's culinary traditions.
The colourful neighbourhoods of Villanova and Stampace, with their quaint streets and charming architecture
The Cathedral of Santa Maria, a splendid example of medieval architecture.
Underground Cagliari to explore underground caves and crypts.
Additionally, there are many tours that depart from Cagliari to explore nearby areas for different experiences.
Gastronomic Experiences
Cagliari boasts a vibrant culinary scene, offering a tantalizing array of flavours. You can indulge in traditional Sardinian cuisine, featuring dishes like malloreddus (Sardinian pasta) with saffron sauce, succulent roast suckling pig, and sebadas (a sweet cheese-filled pastry).
There are also local wines and liqueurs, such as Cannonau and Mirto, at traditional enotecas. From cozy trattorias to upscale restaurants, Cagliari caters to all palates, making it a haven for food lovers.
Natural Wonders
Cagliari is a gateway to remarkable natural wonders that is perfect for nature enthusiasts. The Molentargius-Saline Regional Park is just a short drive away and offers a unique ecosystem. It is home to gorgeous pink flamingos which are quite the highlight of the area, as well as other bird species.
You can hike up the nearby Sette Fratelli Mountains for breath-taking views and picturesque trails. There are also hidden caves of the nearby Gulf of Cagliari to explore. Alternatively you can venture to the stunning beach of Tuerredda on the southern coast.
Where to Stay in Cagliari
There are hundreds of stays in Cagliari, so you do not need me to give you advice since everyone has their own preferences. However if you want to be close to Bastione di Saint Remy, I would recommend Residenza le Scalette. It is exceptionally well rated and inexpensive.
Dorgali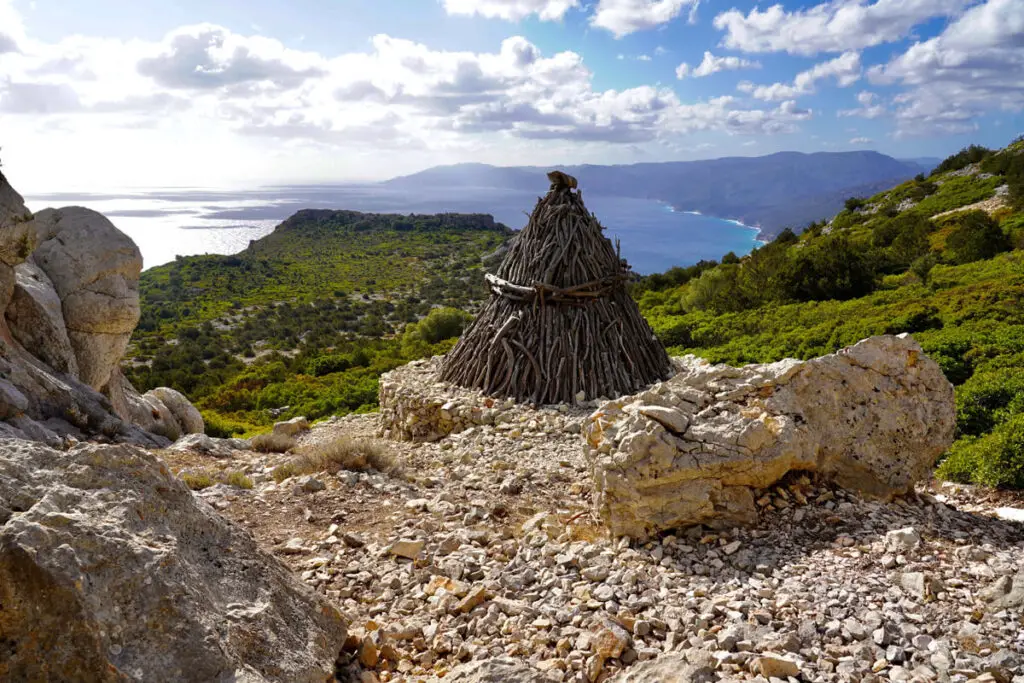 Great location for: outdoor enthusiasts including families.
Dorgali is a hidden gem that is in central eastern Sardinia. It is nestled in the picturesque region of Barbagia, that offers a unique and authentic experience for travellers.
Dorgali has stunning natural landscapes because it is next to the beautiful Gennargentu National Park. Hence it offers outdoor activities, historical heritage, traditional cuisine and traditional charm. Dorgali provides a tranquil and captivating retreat, making it an ideal place to stay for anyone seeking an off-the-beaten-path destination.
Natural Beauty
Dorgali is surrounded by breath-taking natural beauty that will leave you in awe. The town is located at the foothills of the Supramonte mountain range. It is a perfect location that offer opportunities for scenic hikes and exploration.
The nearby Gorropu Canyon, known as the "Grand Canyon of Europe," boasts dramatic cliffs and rugged landscapes. Dorgali is also a gateway to the stunning Gulf of Orosei, with its crystal-clear waters, secluded beaches, and enchanting sea caves. In fact with so many things to explore it attracts many adventure seekers and nature enthusiasts.
Cultural Heritage
Dorgali has a some heritage that adds depth to its charm. You can explore the ancient mountain village of Tiscali which is inside in a limestone cave. There is also the Nuragic village of Serra Orrios, where you can witness the remnants of a prehistoric civilization.
Dorgali's old town has narrow streets and traditional stone houses. Here you can immerse yourself in the local culture by participating in traditional festivals. There is the Sagra del Redentore or the Autunno in Barbagia, which showcase local crafts, music, and gastronomy.
Outdoor Activities
Dorgali offers a plethora of outdoor activities for adventure enthusiasts to have an unforgettable experience. You can embark on exhilarating hiking or mountain biking trails through the rugged Supramonte mountains. The scenery is amazing here with many panoramic views of the surrounding landscapes.
You can go rock climbing on the limestone cliffs or canyoning in the Gorropu Canyon for an adrenaline-pumping experience like no other. Additionally the nearby Cedrino River's tranquil waters provides a great place for kayaking or canoeing.
Traditional Cuisine
Dorgali is a haven for food lovers, showcasing the traditional flavours of Sardinian cuisine. You can sample local delicacies such as "culurgiones," a type of handmade pasta stuffed with potatoes and cheese, or "porceddu," a roasted suckling pig that melts in your mouth.
The region is known for its high-quality olive oil and pecorino cheese, which are essential ingredients in many traditional dishes.
Warm Hospitality
One of the highlights of staying in Dorgali is experiencing the warm hospitality of its locals. The town exudes a genuine charm and friendly atmosphere, where visitors are welcomed with open arms. Dorgali offers a chance to connect with the authentic spirit of Sardinia, that will leave you with lasting memories.
Where to Stay in Dorgali
Dorgali is a beautiful area where to stay in Sardinia. However most areas that are around the Gennargentu National Park are gorgeous. Hence you could very well pick one of the other areas to stay that are around the park and not Dorgali.
However I prefer Dorgali because there are some nice stays here. Plus it's pretty and also not far off from the coast and Cala Gonone where there are some things to do.
Agritourismo Canales – A beautiful place that's great for families. It includes a children's playground, kids outdoor play equipment, babysitting/childminding services and table tennis.
Rifugio Gorropu – A lovely well rated agritourism stay in a fantastic location in Dorgali.
Sant'Antioco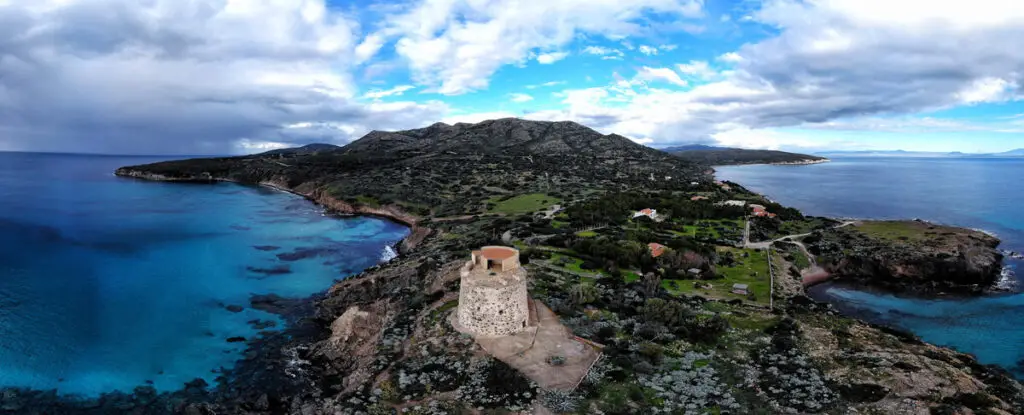 Great location for: solo travellers, couples, families with older children.  
On the southwestern coast of Sardinia, you can find the picturesque island of Sant'Antioco. It's a place of natural beauty, and like other southern locations, it is brimming with authentic charm.
The island is surrounded by gorgeous crystal-clear waters and blessed with scenic landscapes. It offers a tranquil escape if you are seeking a peaceful and rejuvenating stay. There are stunning beaches, cultural treasures, and traditional ambiance making it a great place to stay in Sardinia.
Idyllic Coastal Setting
Sant'Antioco has an idyllic coastal setting that attracts beach lovers and nature enthusiasts. You can explore the pristine sandy beaches that line the island's shores, such as Maladroxia, Coaquaddus, and Cala Sapone.
If you take a leisurely walks along the rugged cliffs, you will enjoying panoramic views of the Mediterranean Sea. The island's tranquil ambiance and unspoiled natural surroundings create a serene environment, perfect for relaxation and unwinding.
Historical and Cultural Heritage
History buffs will appreciate Sant'Antioco's historical and cultural heritage. The island is home to ancient archaeological sites, including the Tophet. It's an ancient Phoenician necropolis, and the Hypogeum of Sant'Antioco, an underground Roman tomb.
The Ethnographic Museum is a great place where you can learn about the island's traditions and folklore. Moreover, you can also explore the medieval architecture and narrow streets of the town centre.
Authentic Sardinian Experience
Sant'Antioco provides an authentic Sardinian experience, away from the bustling tourist crowds. The island's traditional charm and laid-back atmosphere will allow you to immerse yourself in the local way of life.
You can explore the local markets, to find fresh seafood, locally produced wines, and handmade crafts. The locals are friendly and are proud of their island's heritage. If you ask them about their history, they will be eager to share their traditions and stories.
Outdoor Activities
If you are an outdoor enthusiast, you will find plenty of activities to enjoy in Sant'Antioco's. You can explore the island's rugged coastline through hiking or biking trails. Try your hand at fishing, sailing, or windsurfing, to make the most of the island's favourable conditions for water sports.
Sant'Antioco is an ideal playground for outdoor adventures. It's got a mild climate and diverse natural landscapes providing breath-taking views of the sea and the surrounds.
Gastronomic Delights
Sant'Antioco delights food lovers with its traditional Sardinian cuisine. Sample fresh seafood dishes, such as "bottarga" (cured fish roe) or "fregola" (a type of Sardinian pasta) with clams and mussels. Indulge in local specialties like "carasau" (crispy flatbread) and "casu marzu" (a unique and pungent cheese). You can pair your meal with a glass of Vermentino wine, which is produced in the region.
Where to Stay in Sant'Antioco
Villasimius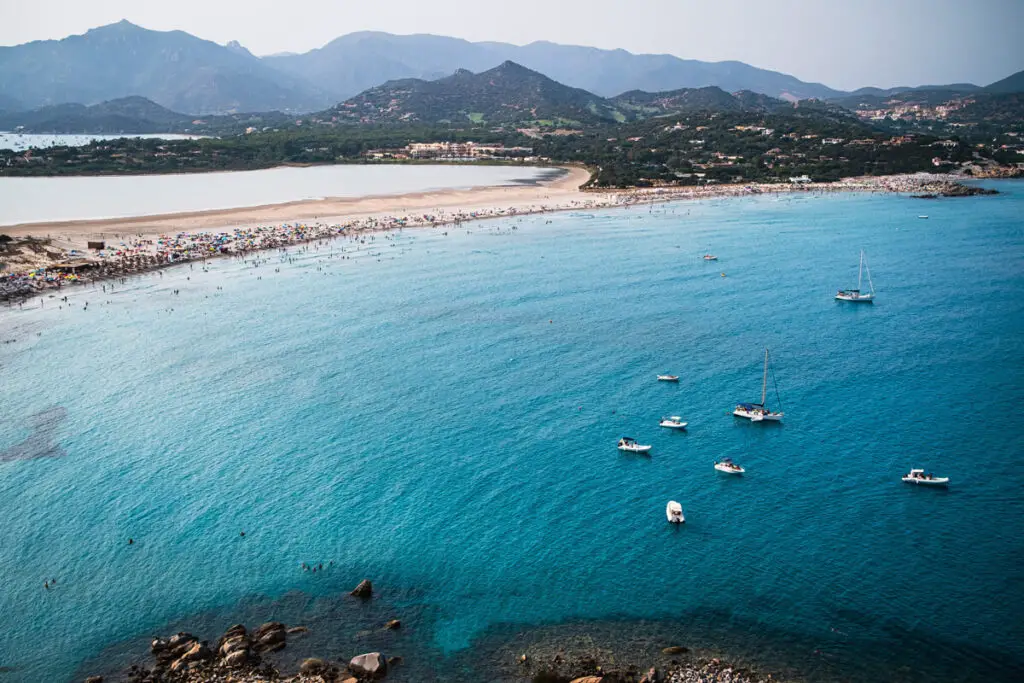 Great location for: couples, solo travellers and families with older children.  
Villasimius is on the south-eastern coast of Sardinia. It's an enchanting coastal town offering a perfect blend of relaxation, outdoor adventures, Mediterranean charm and some nightlife. If you are seeking a coastal paradise then this is an ideal place to stay.
Villasimius is a destination that caters to the desires of beach lovers, outdoor enthusiasts, adventure seekers, and food connoisseurs alike.
You can very well relax in this area and take it all in. Alternatively you can have thrilling outdoor adventures, or indulge in some water sports. Villasimius is the epitome of a dreamy Mediterranean getaway. The allure of the sea and the charm of the surroundings combine to create a truly unforgettable experience.
Stunning Beaches
Villasimius is renowned for its stunning beaches, which are some of the most beautiful ones in Sardinia. There's the well-known Spiaggia del Riso with its fine white sand and turquoise waters. There is also the picturesque Porto Giunco with its sweeping dunes and panoramic views.
However there are a variety of beaches to choose from, each with its own unique charm. If you are a beach lover, you will be spoiled for choice in Villasimius.
Marine Reserve and Diving
Villasimius is home to the Capo Carbonara Marine Protected Area. It's a haven for marine life and diving enthusiasts. The crystal-clear waters are teeming with vibrant coral reefs, fish, and underwater caves. It's the perfect location for an unforgettable diving and snorkelling experience.
Natural Landscapes
Beyond its beaches, Villasimius boasts breath-taking natural landscapes that are worth exploring. You can visit the Cape Carbonara promontory, to check out its rugged cliffs and panoramic viewpoints.
Nearby is Isola dei Cavoli, a small island known for its dramatic cliffs and pristine waters. You can hike along scenic trails, such as the Sette Fratelli Mountains, and take the opportunity to spot local wildlife.
Water Sports and Outdoor Activities
Villasimius is a haven for water sports enthusiasts and outdoor adventurers. From windsurfing and kiteboarding to sailing and kayaking, the town offers a range of exhilarating activities. The land-based activities, such as hiking, cycling, and horseback riding, will allow you to explore the region's natural beauty at a slower pace own pace.
Gastronomic Delights
Villasimius has a vibrant culinary scene, showcasing the flavours of Sardinian cuisine. You can sample fresh seafood delicacies, such as grilled lobster or spaghetti with clams and bottarga (fish roe).
There are also local specialties, including the traditional Sardinian cheese, pecorino, and the renowned Sardinian honey. Pair your meal with a glass of Vermentino wine, produced in the region's vineyards.
Where to Stay in Villasimius
There are places that are along the coast of Villasimius, but they tend to be rather pricey. However there are two stays that are less expensive because they are recessed a couple of kilometres inwards. Perdas Rooms is a wonderful traditional building and the next best stay is Hotel il Girasole.
Related Articles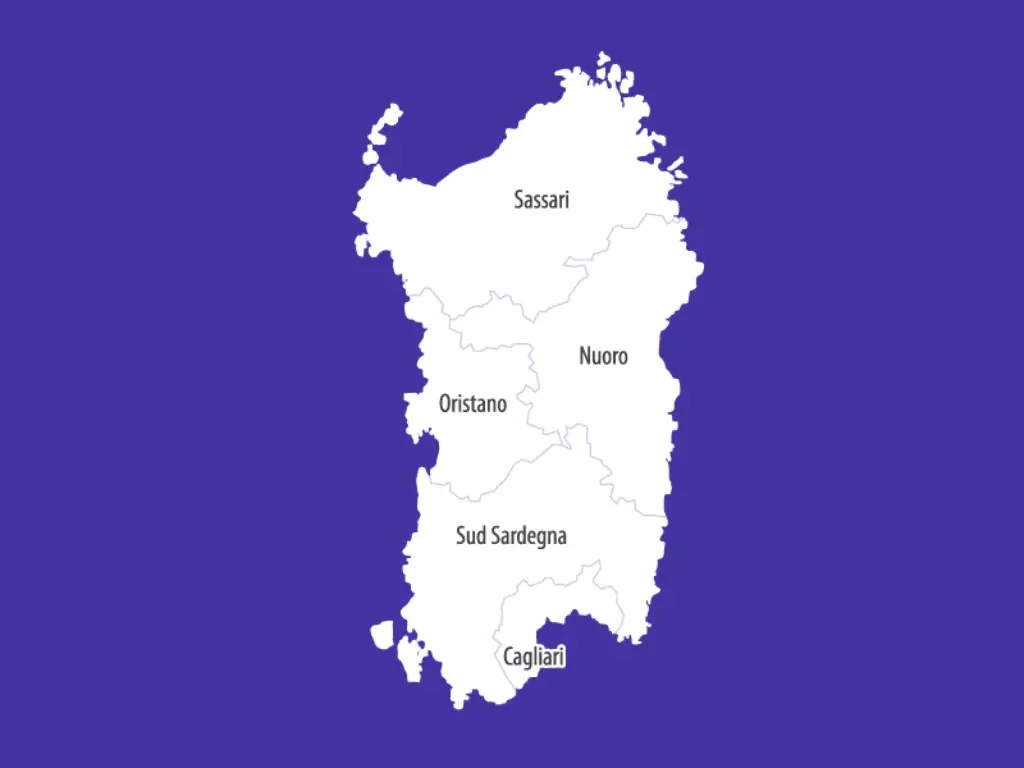 Holiday in Sardinia: Activities, Itineraries and Guides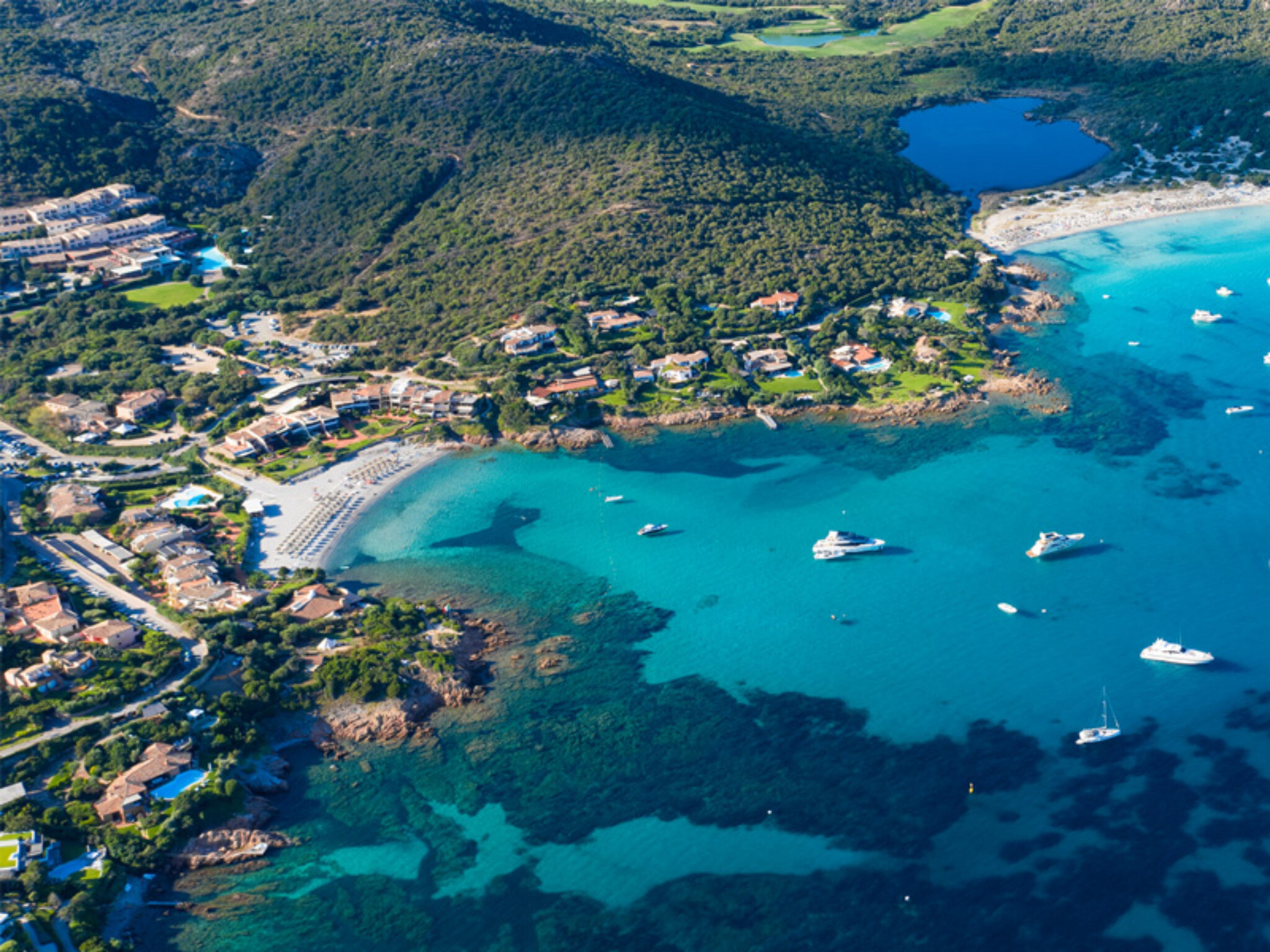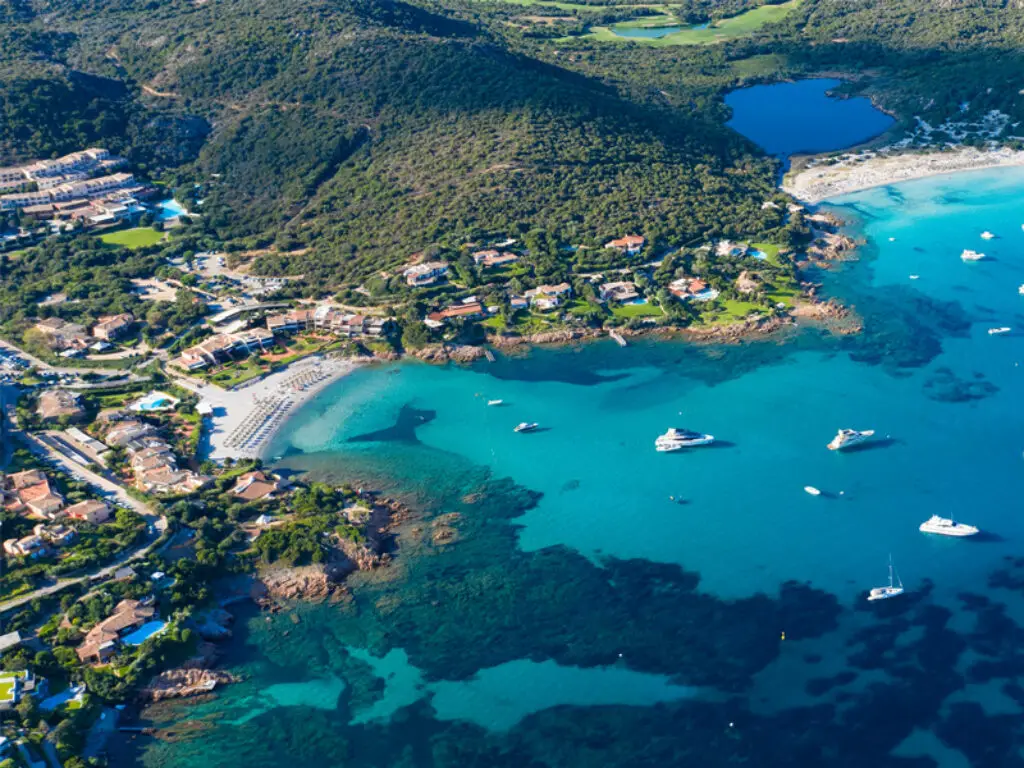 Sardinia With Kids: Suitability, Activities and Accommodation