9 Things Malta is Best Known For
There are 9 things that Malta is best known for that set it apart and make it an exceptional destination. Here is why it attracts travellers from all over the globe, and what you can look forward to when you visit.  
1. Rich History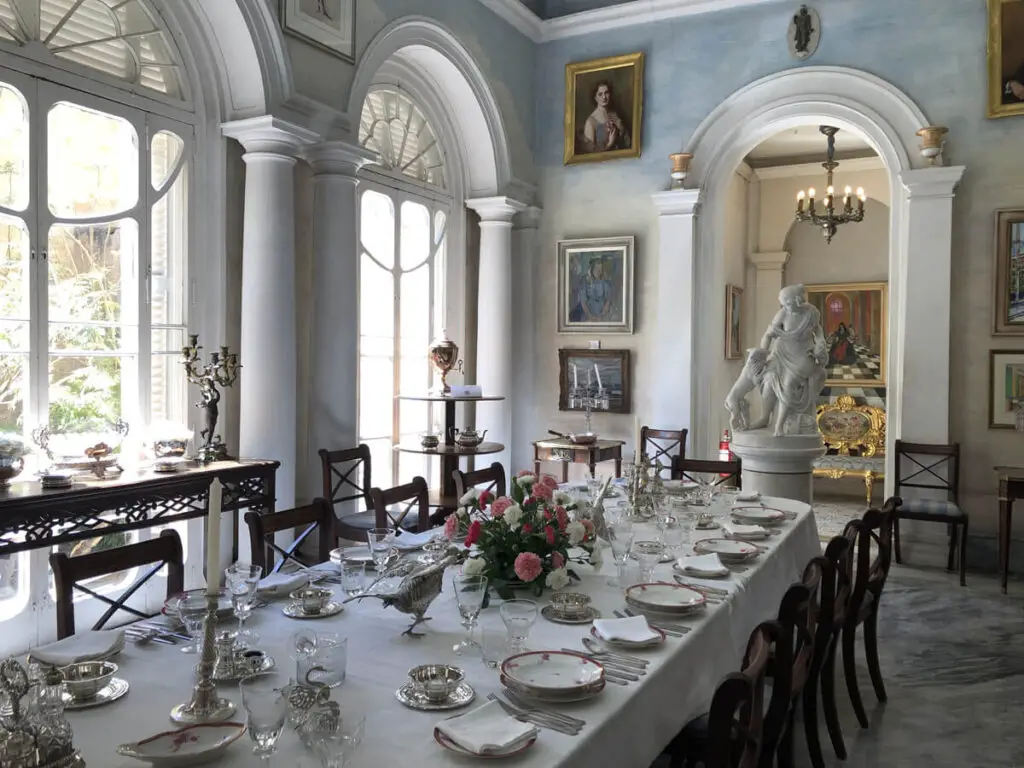 One thing Malta is best known for is its history. Malta's history stretches back for thousands of years, and it's filled with captivating stories.
This is because Malta's location in the middle of the Mediterranean Sea attracted different groups throughout history. The Phoenicians, Romans, Arabs, Normans, Knights of St. John, French, and British have all left their mark on Malta.
You can see this rich heritage in the buildings, customs, and cultural traditions of the island. From ancient temples and medieval fortresses to the language and cuisine. Malta's history has shaped its identity and created a unique blend of influences.
Exploring the historical sites and learning about the island's past is like stepping into a time machine.
2. Several UNESCO World Heritage Sites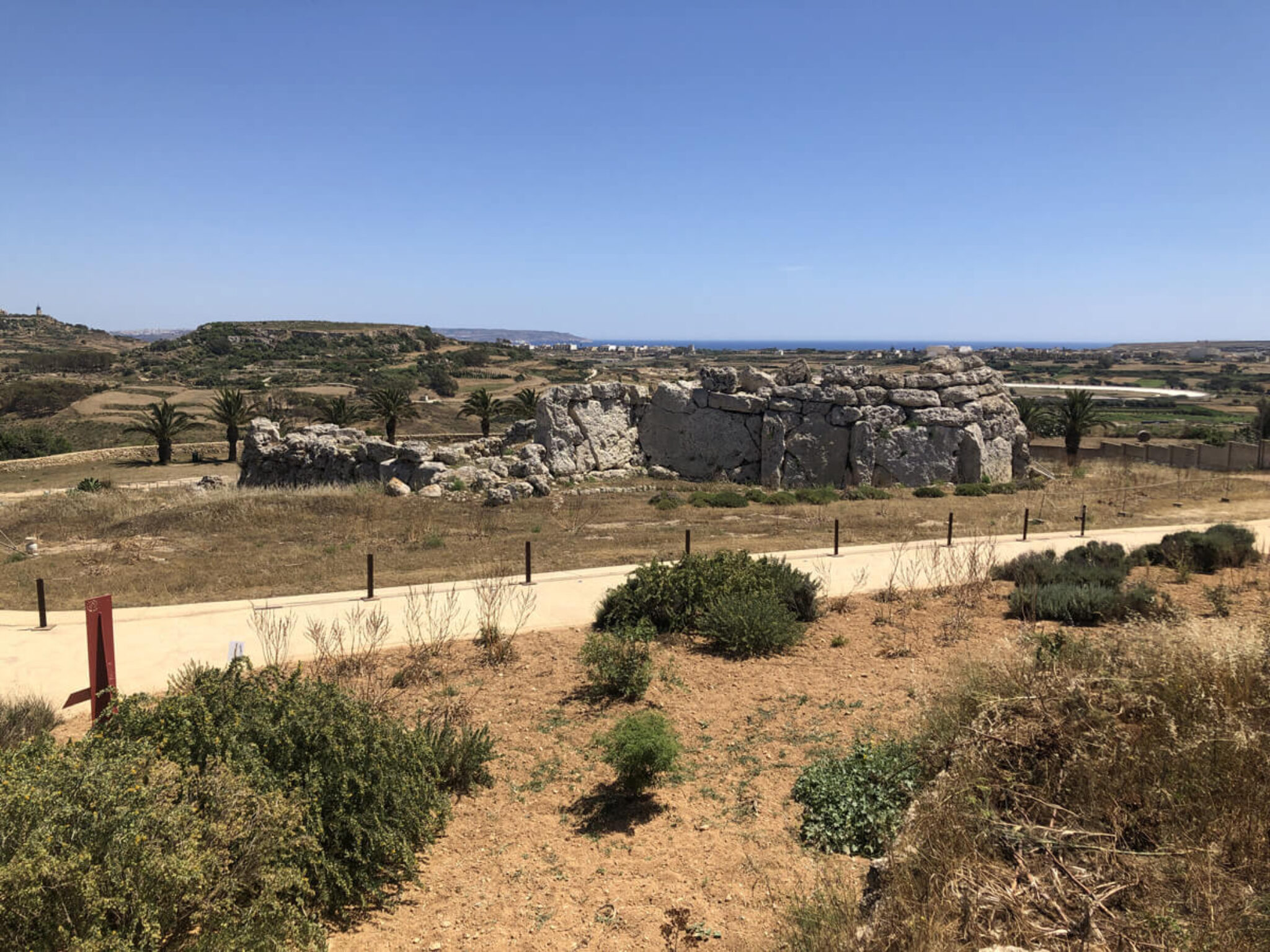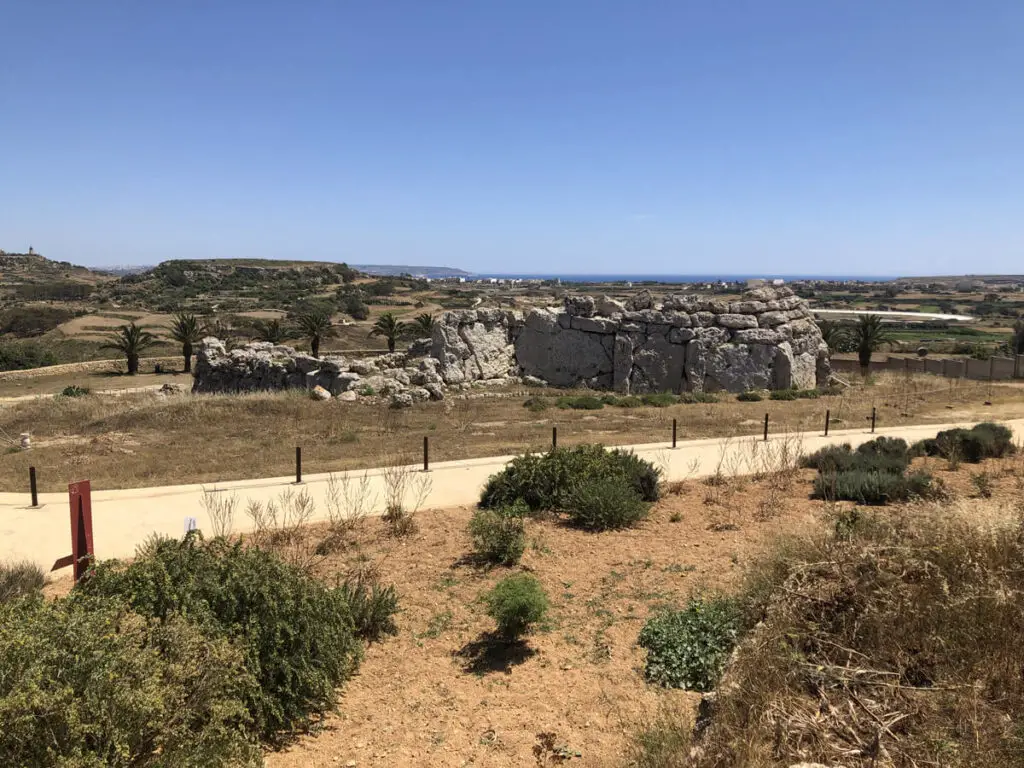 Malta is home to 3 UNESCO World Heritage Sites:
The capital city of Valletta is renowned for its well-preserved fortifications, grand buildings, and baroque architecture. It has 320 monuments in a very compact and walkable area. You can easily spend 2 days in Valletta just seeing the highlights.
Megalithic Temples which are over 5,000 years, are among the oldest free-standing structures in the world. There are 4 of them in different locations, Ggantija in Xaghra is the only one in Gozo. Ħaġar Qim, Mnajdra Temples and Tarxien Temples are in Malta.
Ħal Saflieni Hypogeum is a remarkable underground burial complex that is incredibly well preserved.
3. Stunning Architecture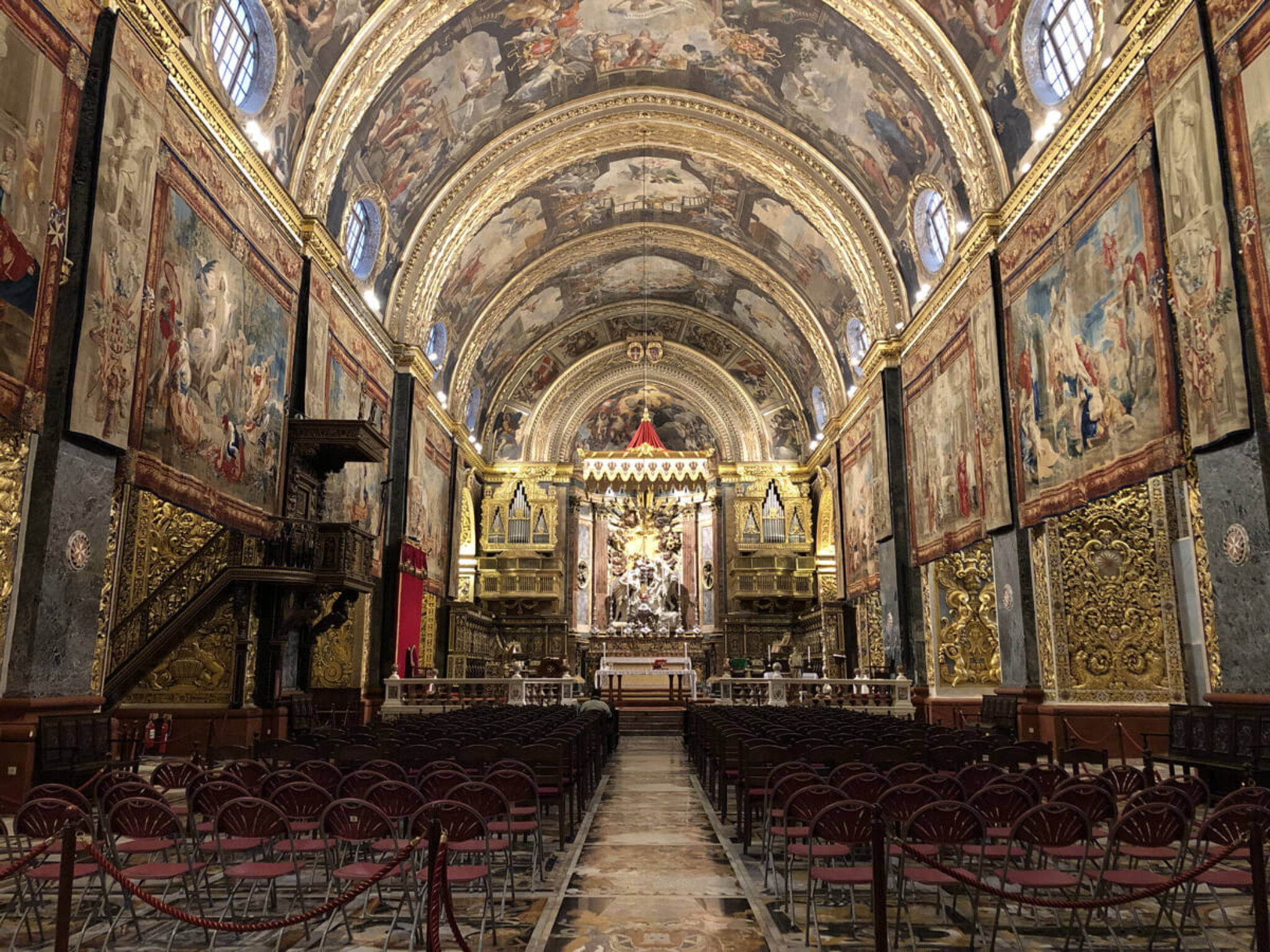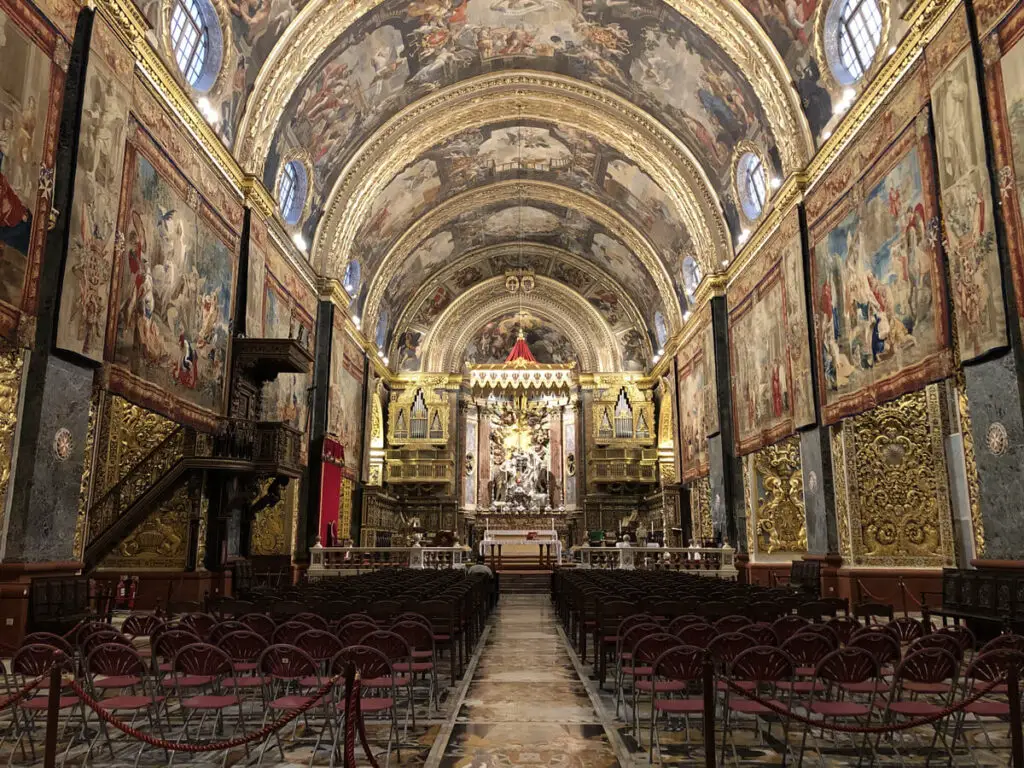 Malta's architecture is a true marvel, showcasing a captivating fusion of styles influenced by different eras and cultures. From medieval fortresses to baroque churches, elegant palaces, and charming village houses. The architectural diversity found on the islands is simply mesmerising.
One iconic masterpiece that stands out is St. John's Co-Cathedral in Valletta. You can join a highly recommended tour of Valletta that includes a visit to St. John's church which is a true testament to baroque architecture.
The outside may look plain, but once you step inside, you'll be amazed by the stunning interior. It is adorned with marble, gilded details, and a magnificent ceiling painted by renowned artist Mattia Preti.
As you wander through Malta's historic towns and cities, you'll encounter a treasure trove of architectural gems.
Firstly there is the magnificent Grandmaster's Palace in Valletta. There are also the charming balconies on the facades of traditional Maltese houses in the picturesque village of Mdina. Each structure tells a story of the island's rich history and cultural heritage.
4. Picturesque Coastline and Beaches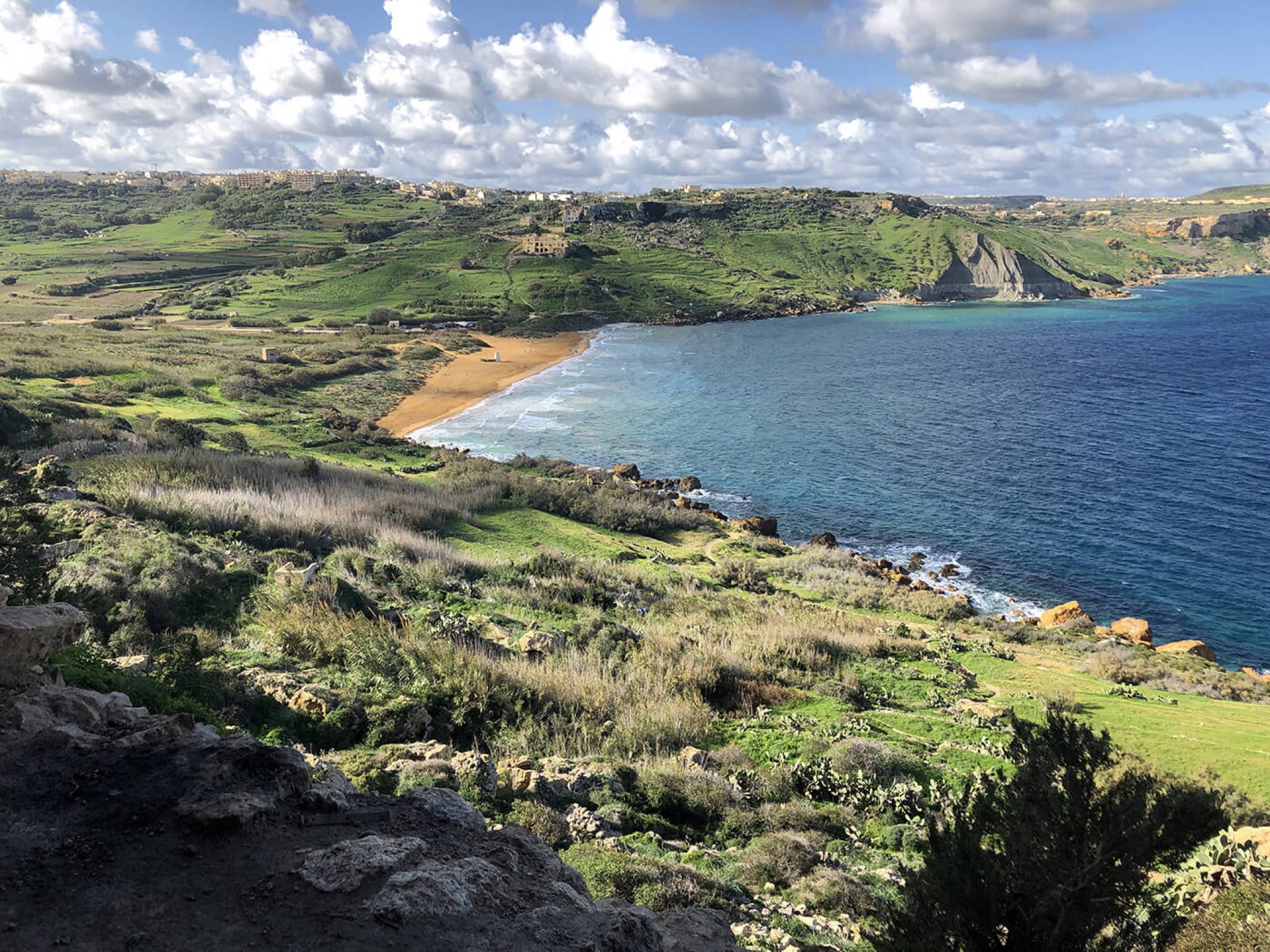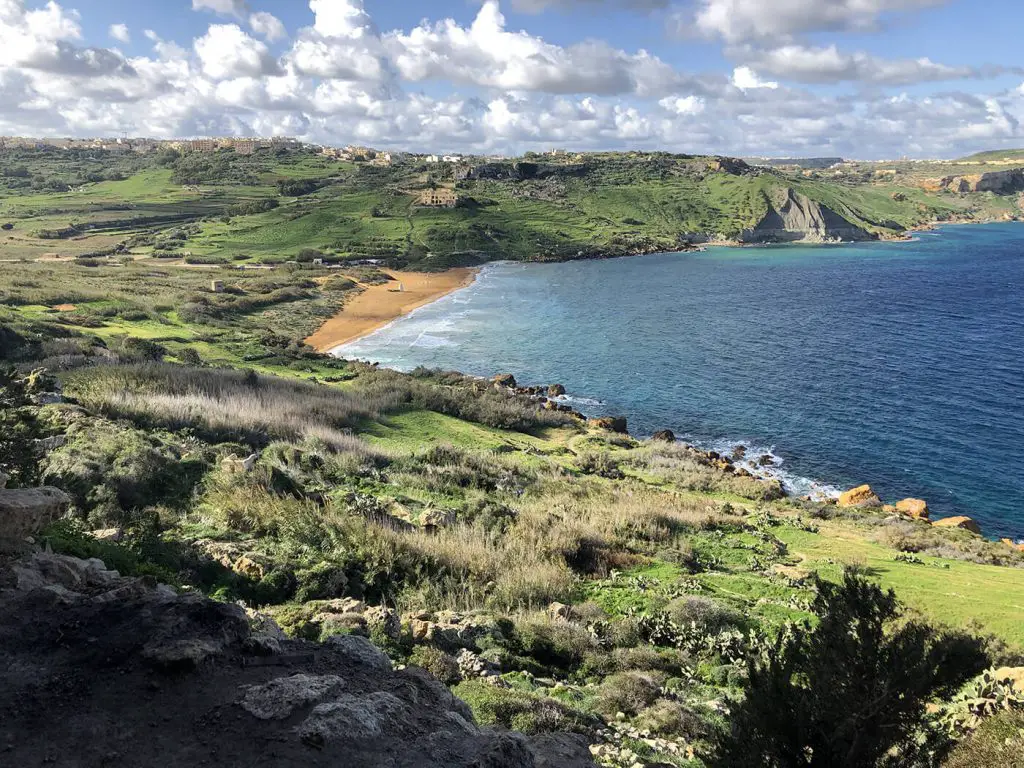 Malta boasts a picturesque coastline with breath-taking beauty. Most times the water is a dark aquamarine and in certain locations there is crystal-clear turquoise waters. There are many beaches in Malta providing a slice of paradise for beach lovers and nature enthusiasts.
Most people enjoy sandy stretches like Golden Bay and Mellieħa Bay. There is also the Blue Lagoon on the nearby island of Comino, famous for its stunning azure waters. There are many ferries that go to the Blue Lagoon, including one that departs from Sliema.
However there are also rocky cliffs and hidden coves that add an element of drama and intrigue. These areas are ideal for snorkelling and diving or simply provide breath-taking scenery.
If you want to seeone of the best beauty spots on the islands you should head to tal-Mixta cave in Gozo. Dingli Cliffs in Malta is another one with some amazing picturesque views of the surrounding cliffs and countryside.
In fact you can visit Dingli Cliffs with a tour. This tour also takes you to Mdina, the Rabat Catacombs, Mosta Dome and San Anton Gardens. It gives you a little sample of places which are some of the top things to see when visiting Malta.
The Sliema Promenade is another place where you can enjoy a leisurely stroll. While you walk you will see stunning views of the Mediterranean Sea and Valletta's grandeur.
There are also hidden gems like St. Peter's Pool. It's a natural rock pool near Marsaxlokk, where you can swim and sunbathe in a unique setting.
5. Game of Thrones Filming Location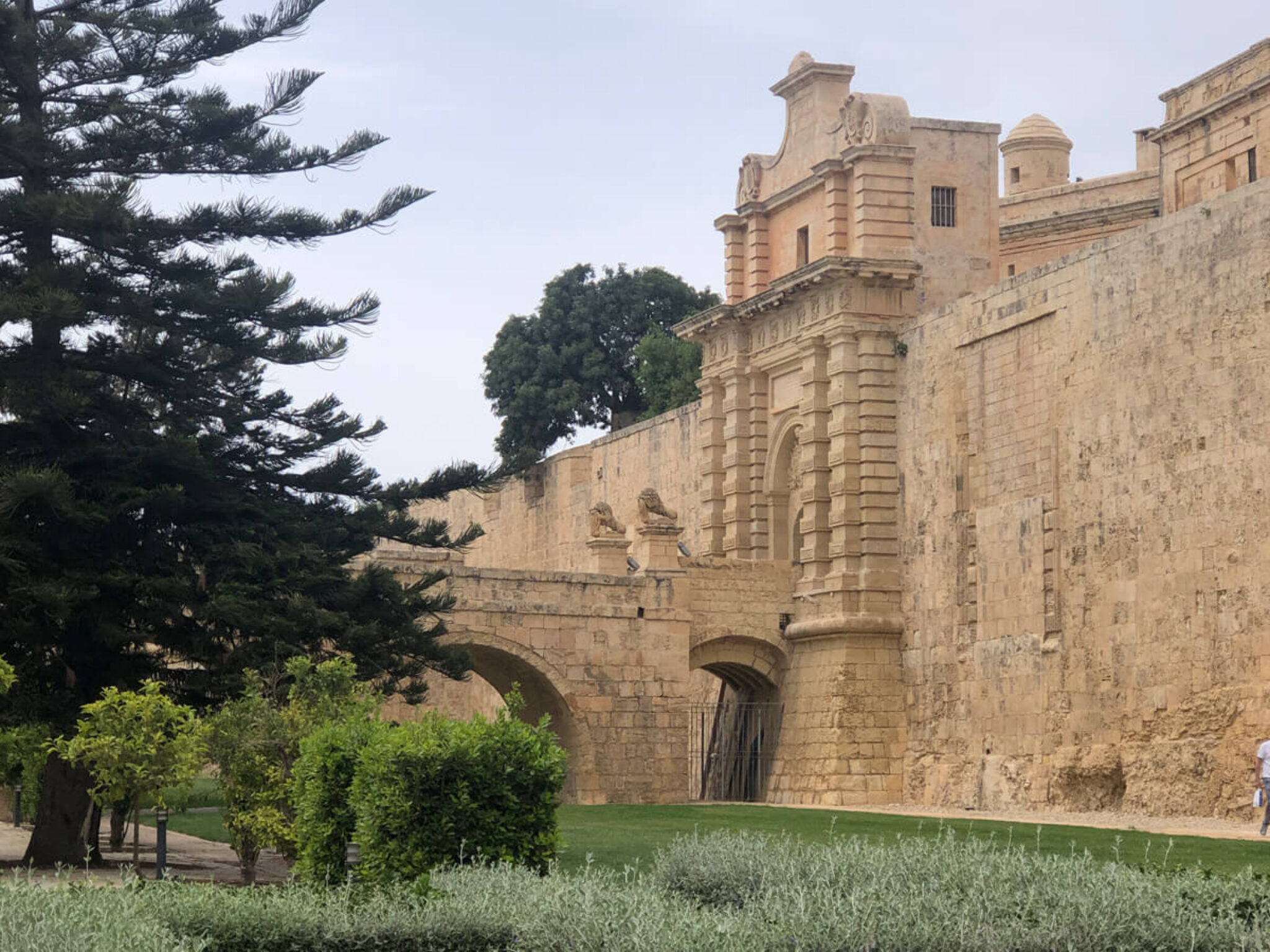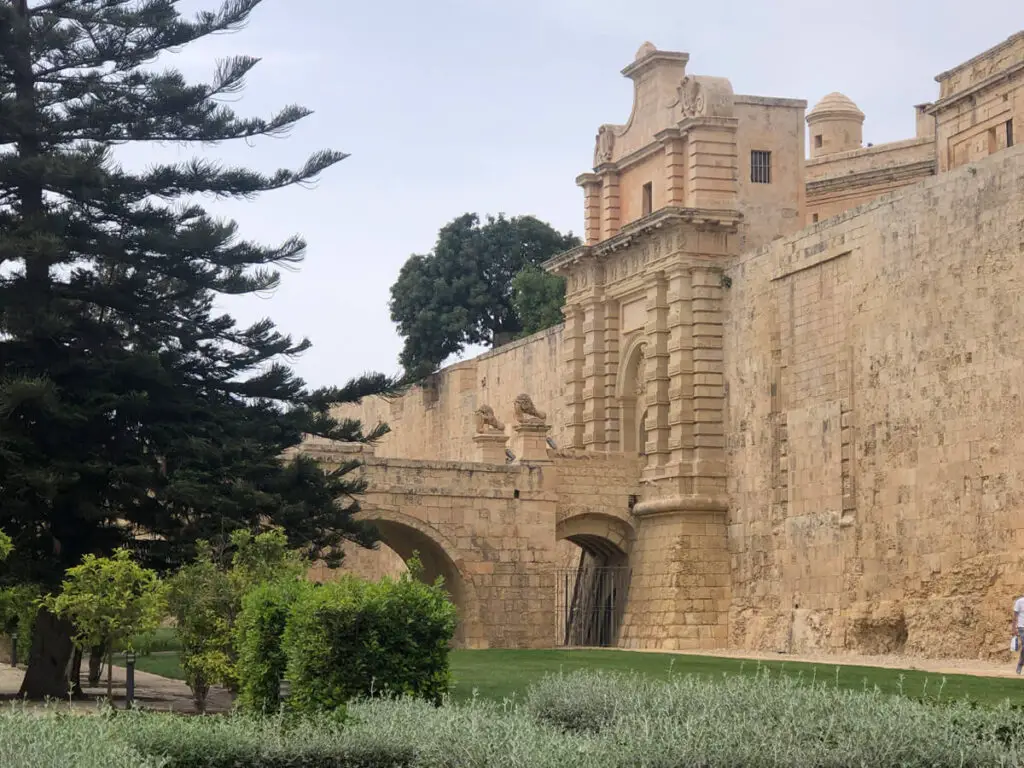 Malta gained international recognition as a filming location for the popular TV series Game of Thrones. The stunning landscapes and historical sites of Malta provided the perfect backdrop for some iconic scenes in the first season.  
One of the most notable settings is the majestic city of King's Landing and its mighty Red Keep. The fortified city of Mdina had centre stage with its ancient stone walls and charming narrow streets.
Mdina transported viewers to the realms of Westeros on screen. It captured the imaginations of fans around the globe and has drawn countless Game of Thrones enthusiasts to Malta.
Travellers flock to explore the real-life settings, retracing the steps of their favourite characters. Standing within the walls of Mdina, you can immerse yourself in the world of the Seven Kingdoms. Plus you can witness first-hand the magic that captivated audiences on screen.
6. Festivals and Events
Malta is known for its vibrant calendar of festivals and events. Here is what you can look forward to:
Malta International Fireworks Festival is the most famous event in Malta. There are a ton of fireworks enthusiasts on the island, many of which also produce fireworks for local feasts. They produce a spectacular display of fireworks for the festival set against a backdrop of historical sites.
The Malta Jazz Festival is a highly anticipated annual event held in Valletta. Jazz enthusiasts from around the world gather to enjoy incredible live performances by renowned international and local jazz artists.
Isle of MTV is a massive music event held annually at the Floriana Granaries. It brings together top international artists who deliver electrifying performances, attracting a crowd of music lovers.
Carnival bring the streets of Valletta alive with colourful parades and masquerade balls. Many organised activities and events are for adults, but there are also activities organised for children.
Notte Bianca is a vibrant cultural event that takes place in Valletta during October. The city comes alive with music, art, and performances that lasts throughout the night. Museums are open till late and piazzas have lively musicians and dancers.
Birgu by Candlelight is a captivating event that sees Birgu's narrow streets and alleys illuminated solely by the flickering glow of countless candles. You can wander through the town while enjoying live music, and a delightful array of local delicacies.
7. Diving and Underwater Exploration

Malta's clear waters and abundant marine life make it a popular destination for diving enthusiasts. There are excellent dive sites, including shipwrecks, caves, and reefs.
There are 3 main attractions for scuba divers in Malta:
The Blue Hole,
Dwejra Inland Sea in Gozo and
HMS Maori wreck in Valletta
You can get scuba diving lessons if you are interested. There is one well rated 3 and a half hour diving lesson that includes a guided excursion over in St. Paul's Bay.
8. Warm Climate and Mediterranean Lifestyle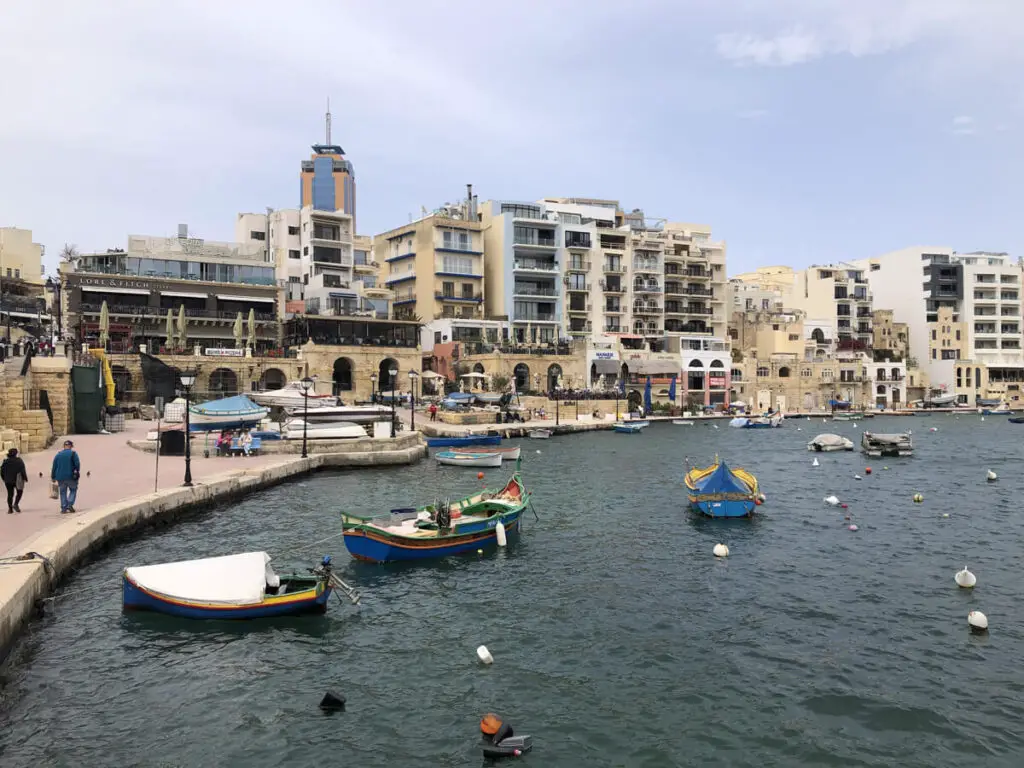 Malta basks in a delightful Mediterranean climate. Winter is brief, and in some years, it can be quite mild, while summers are often scorching with intense heat. This makes Malta an irresistible getaway for anyone yearning for abundant sunshine and pleasant temperatures.
But it's not just the weather that makes Malta special. Malta has an enchanting Mediterranean lifestyle that embraces outdoor living, leisure, and savouring life's simple pleasures.
Picture yourself sipping a refreshing drink at a cozy outdoor café, or indulging in delectable al fresco dining. Alternatively you can strolling leisurely along Sliema or Bugibba seafront promenades or through charming streets like those in Valletta or Mdina.
9. Hospitable Culture
The Maltese locals are known for their warm smiles, helpful nature, and genuine kindness towards guests. Whether you need directions, recommendations, or simply a friendly chat.
Visitors often comment on the welcoming and helpful locals, that enhances the overall experience of visiting Malta.
Related Articles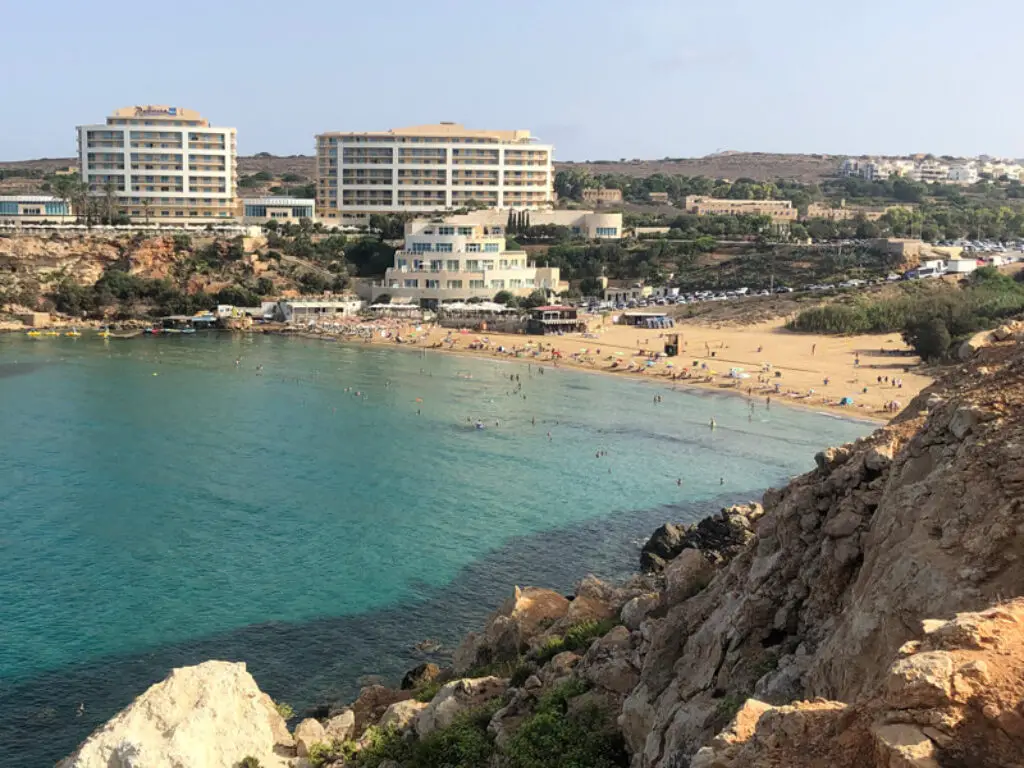 Malta With Kids: Suitability, Itineraries, Accommodation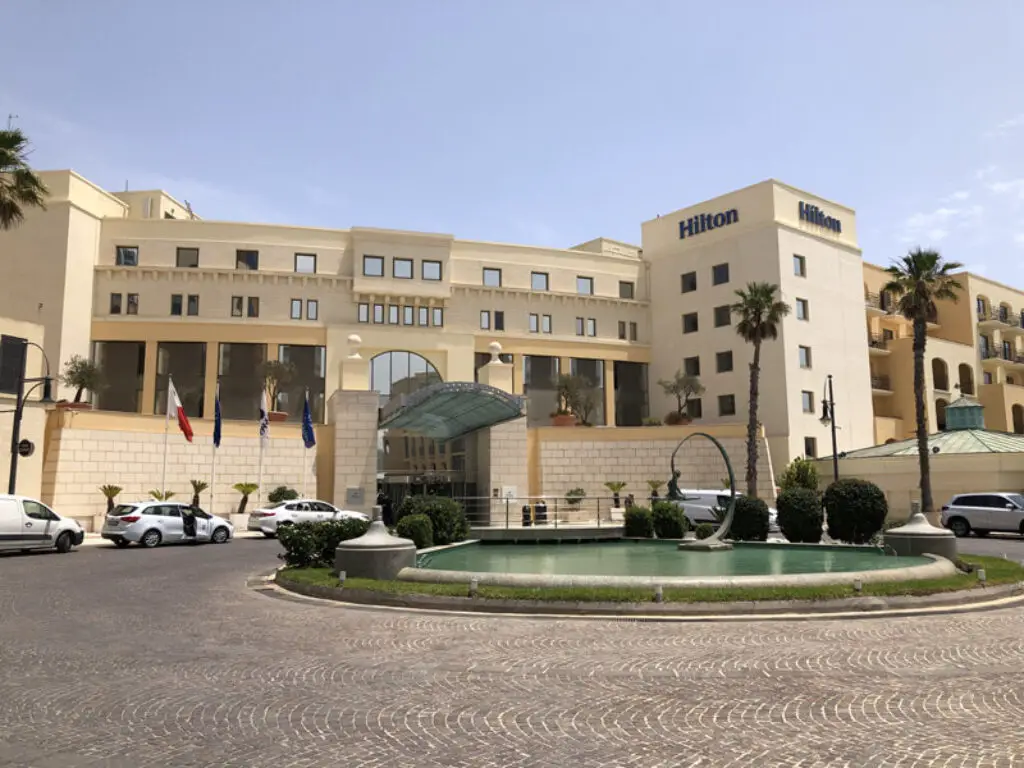 Where to Stay in Malta: Sliema, St Julian's or Valletta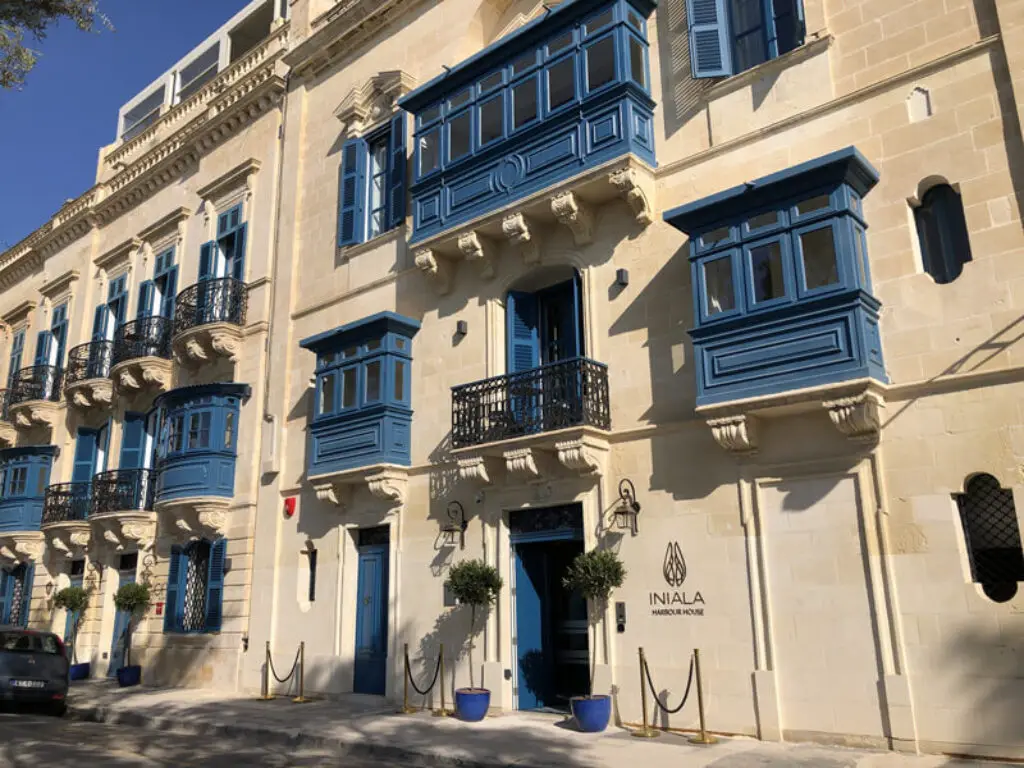 2 Best Hotels For The Most Amazing Luxury Holiday in Malta