Villa Borghese Gardens – A Perfect Place for Families
One of the best places for families with kids in central Rome is the Villa Borghese Gardens. It is one of the 6 things you can do with kids in rome. The garden is spread across 80 hectares of land and is the third largest park area in Rome with many attractions.  
Entrance into Villa Borghese Gardens is free including the kids play grounds inside. However all the other attractions you will need to pay for including the bikes, train, boats, Borghese Gallery and zoo.
There are also some other kids activities in Rome, albeit not many. However without further ado, here is a video with an overview of the Villa Borghese gardens and you can also read the information below if you prefer.
1 Giardino Zoologico – Zoo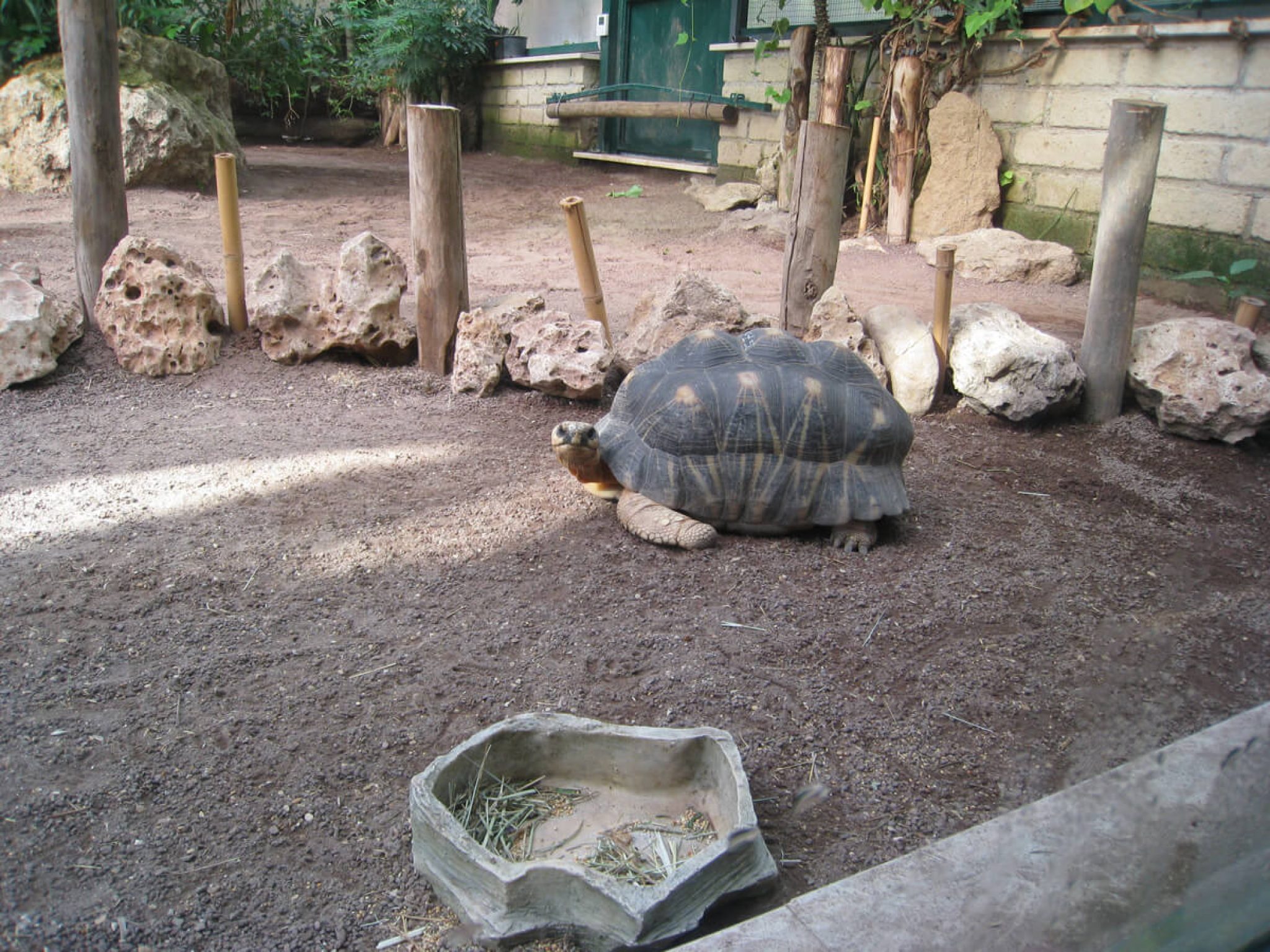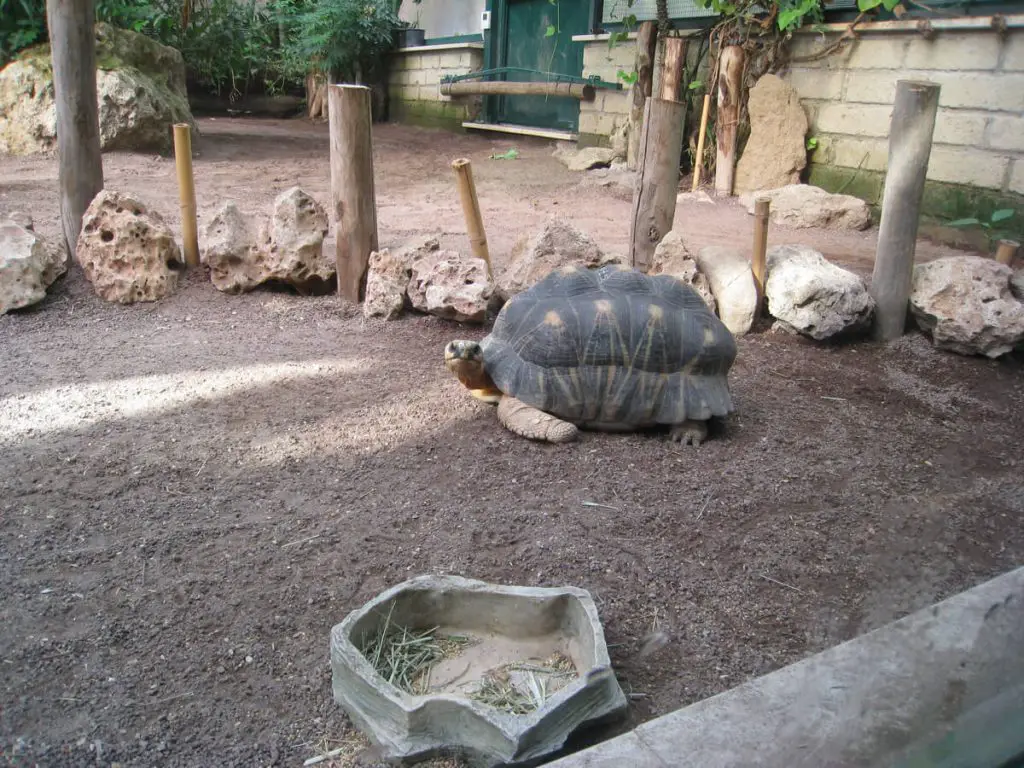 On my visit to Rome this time around, I didn't have time to go inside the zoo. However I had done so years ago on my last visit, and took a charming shot of this handsome chap in the image above.
If you like animals, zoo's are always great whenever you get a change to go inside. There are over 200 species of animals in this zoo across the whole 17 hectars of space. That includes different mammals, birds, reptiles and amphibians from different continents. There are large giraffes, elephants and camels all the way down to tiny and colourful exotic frogs.
Here is a link if you would like to purchase tickets and skip the line to the zoo. The zoo is located here on Google Maps.
2. Borghese Gallery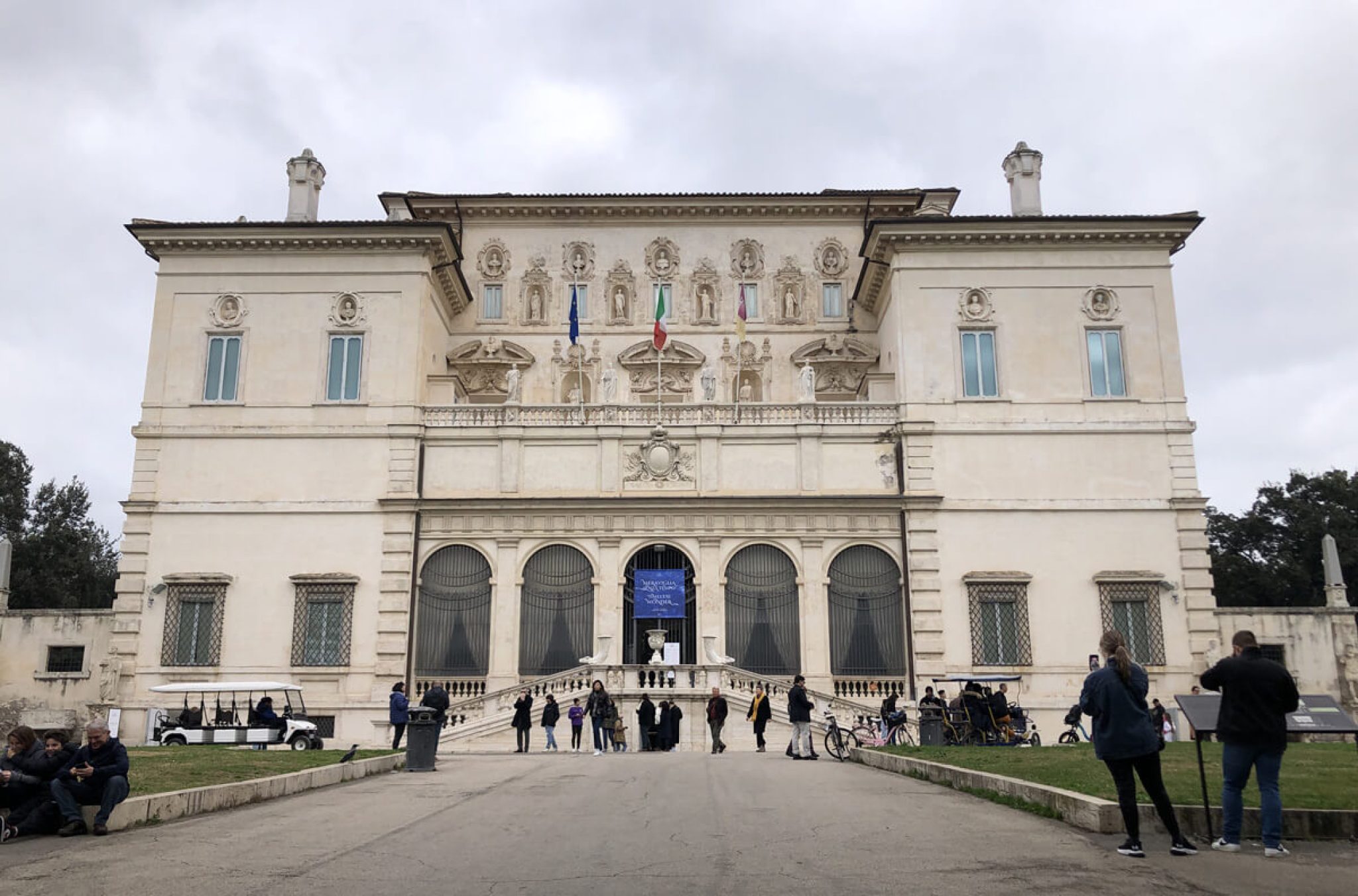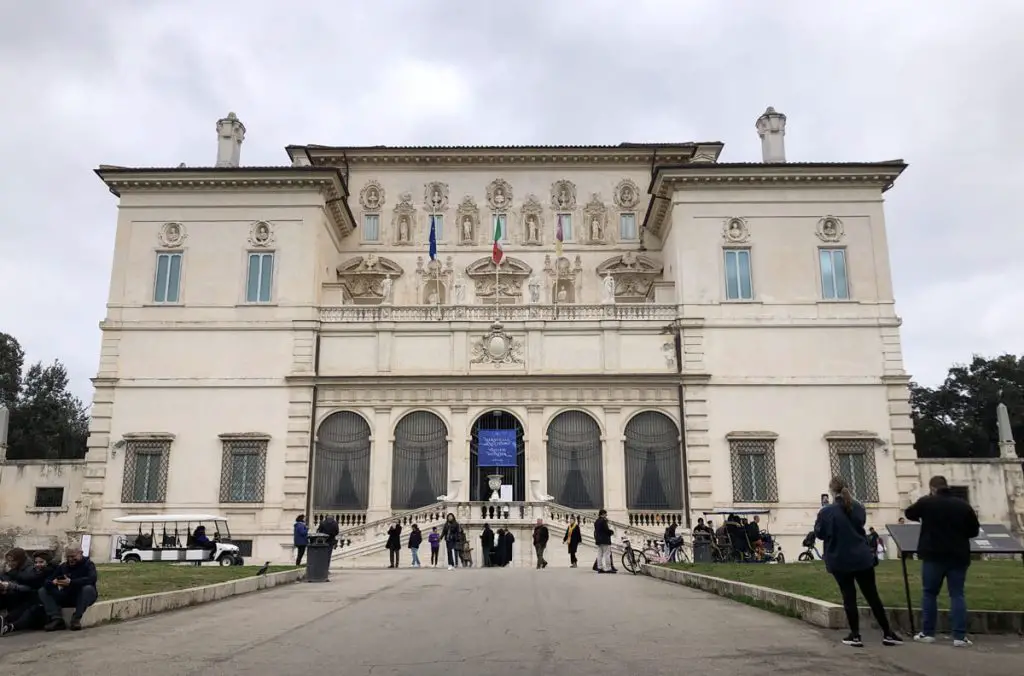 The Borghese Gallery is the highlight of Villa Borghese. Much like the Vatican, it is a treasure trove of the world's most exquisite works of art, collected by Cardinal Scipione Borghese. The building on the inside is as beautiful as the art collection.
The collection includes frescos, statues and paintings from ancient Roman, and amazing Renaissance pieces by Caravaggio, Titian, Bernini and Raphael. The highlights include Bernini's marble statues of Apollo and Daphne, Rape of Proserpina and David, and Caravaggio's oil painting of David with the head of Goliath.
This gallery is not going to interest anyone not into art and younger kids. However the visit at the Borghese Gallery is capped at 2 hours. So hopefully anyone with a family might be able to quickly visit and spend the rest of the time doing other things they are more interested in.
The Borghese Gallery is in high demand especially when kids are on holidays. In fact when I was holidaying over the Christmas period, I was disappointed that I was not able to get hold of any tickets. Hence I recommend you pre book your tickets to the Borghese Gallery well in advance. You can either book an entry ticket or opt for entry with a guided tour.  
3. The Lake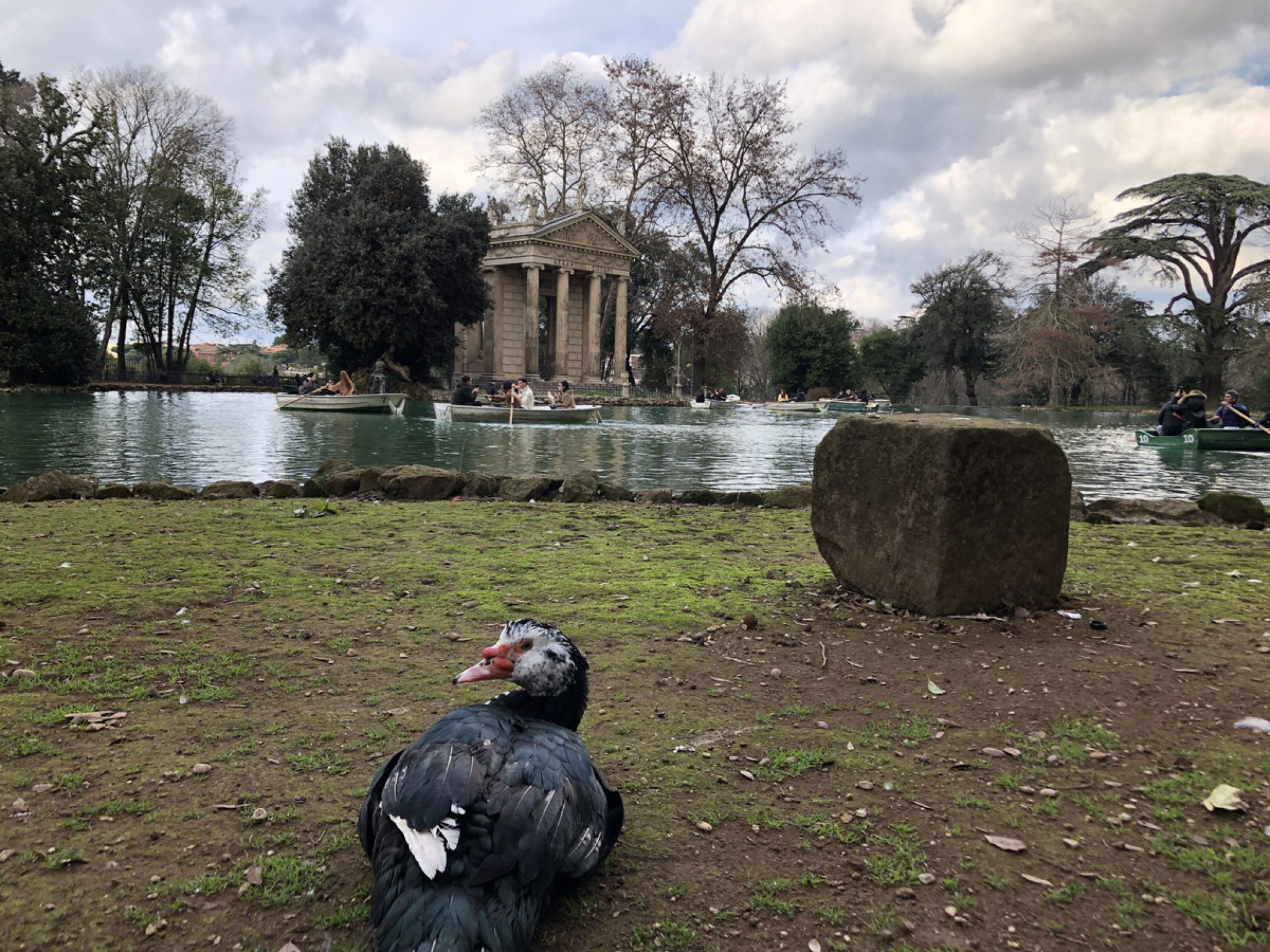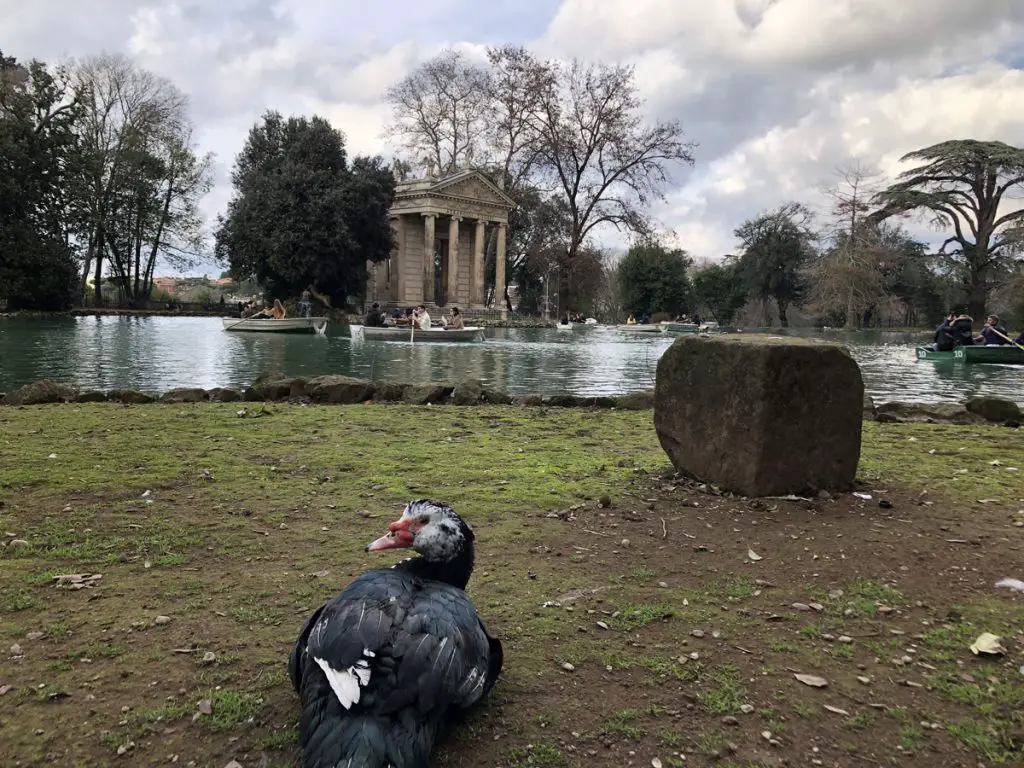 The Villa Borghese Gardens has a small, but picturesque artificial lake surrounded by trees and an open area where you can sit down on a bench. It is a wonderfully idyllic place where you just hear the movement of the water and the birds.
The lake has a 19th century temple in the middle and is inhabited by several species, including many turtles, ducks, swans and geese. The nice thing about it is that the lake is large enough to row across it. You can rent a boat for 20 minutes and see the turtles and the temple up close. The boat is €4 for adults and €2 for kids under 110cms.
4. Kids Play Grounds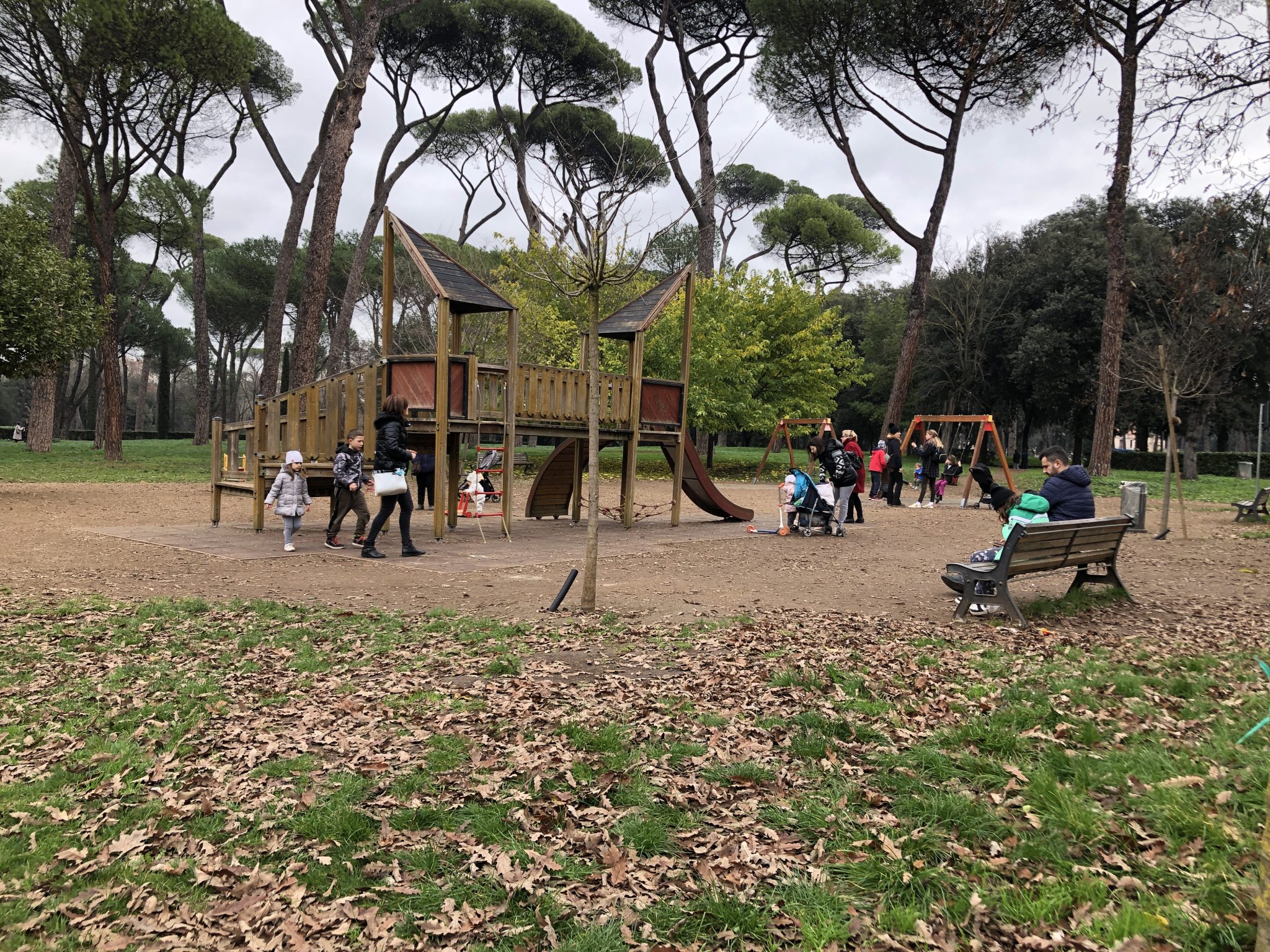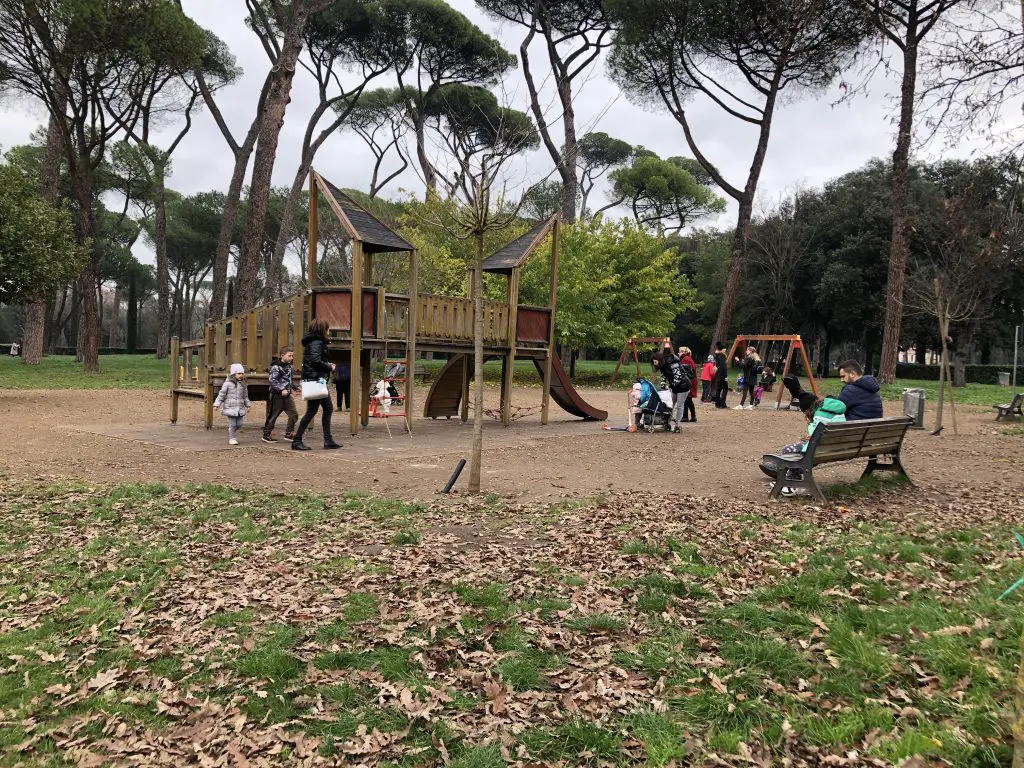 There are 3 playgrounds in different sections of the garden found at these locations. They are not large play grounds, but they are good enough to keep the kids entertained for a short span of time.
The better one is located close to the kids cinema, because there is also a small area with rides for younger kids and games. The kids cinema is located here.
5. Small Rides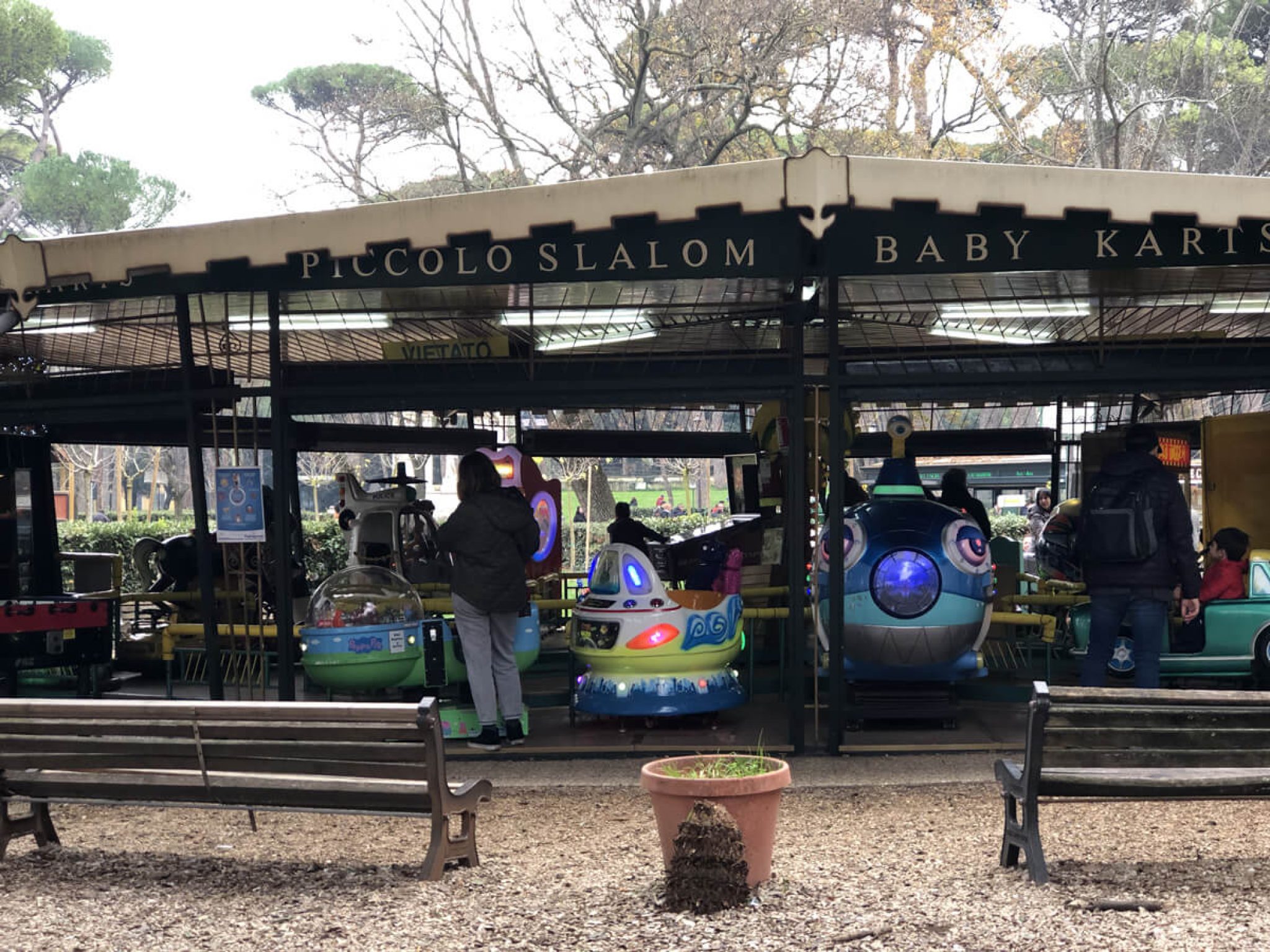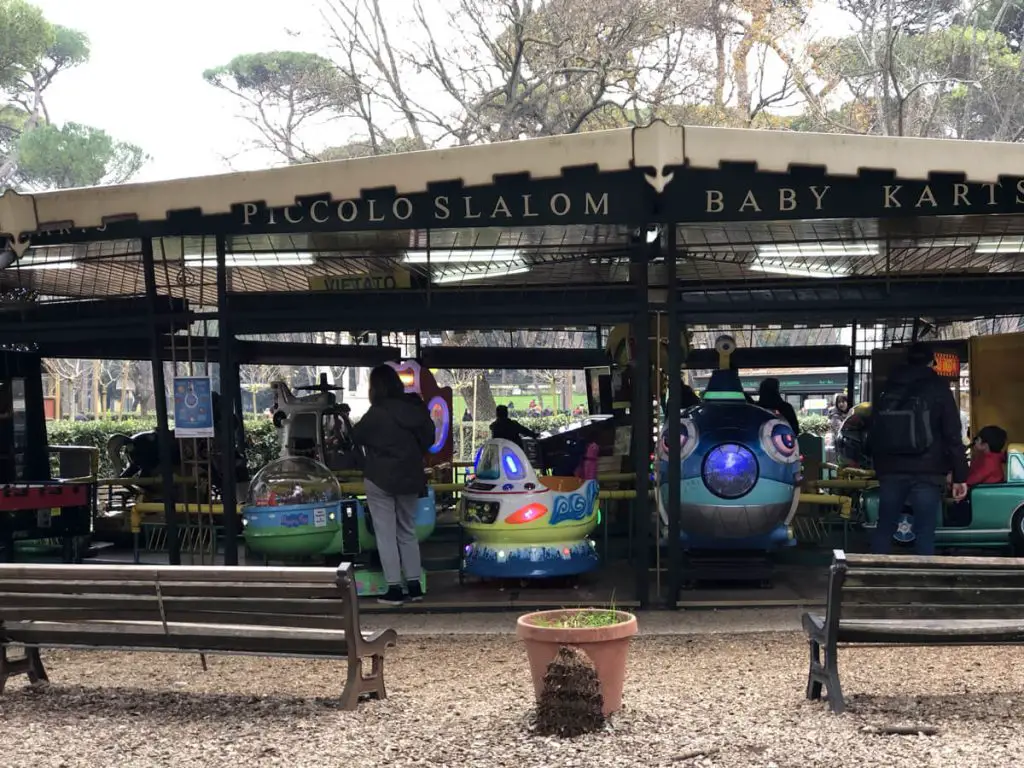 There are a couple of places that have some small rides for little kids. One of them is close to the kids cinema and also has some games.
The other one is opposite The Clock Casina cafe and not far off from the open area where there is a scenic view of Piazza del Popolo with the Vatican in the distance. The second set of rides are located here.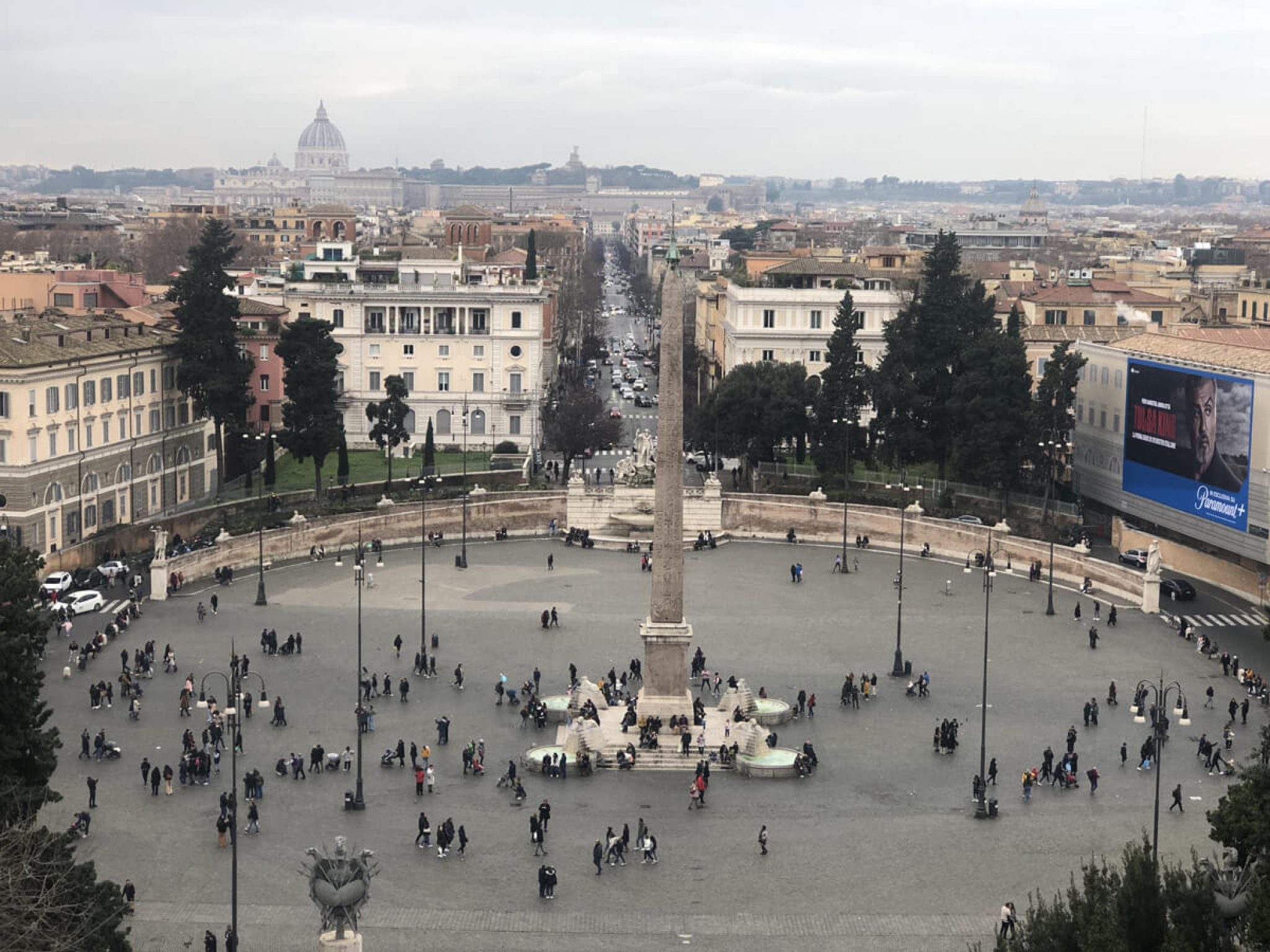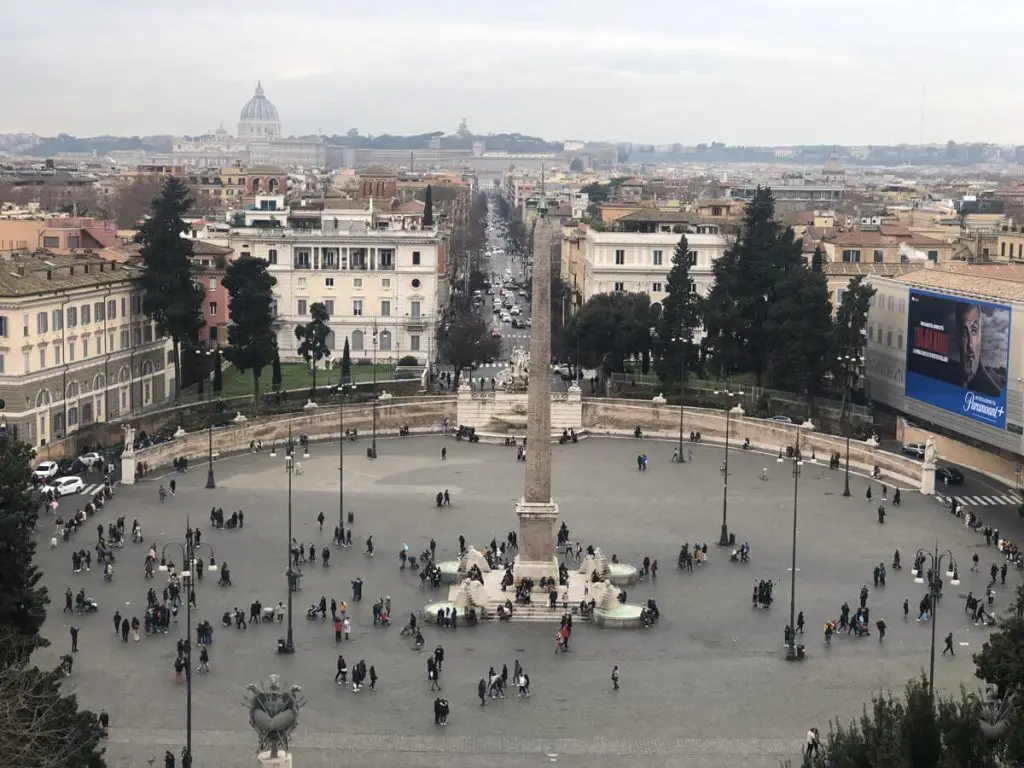 6. Tourist Train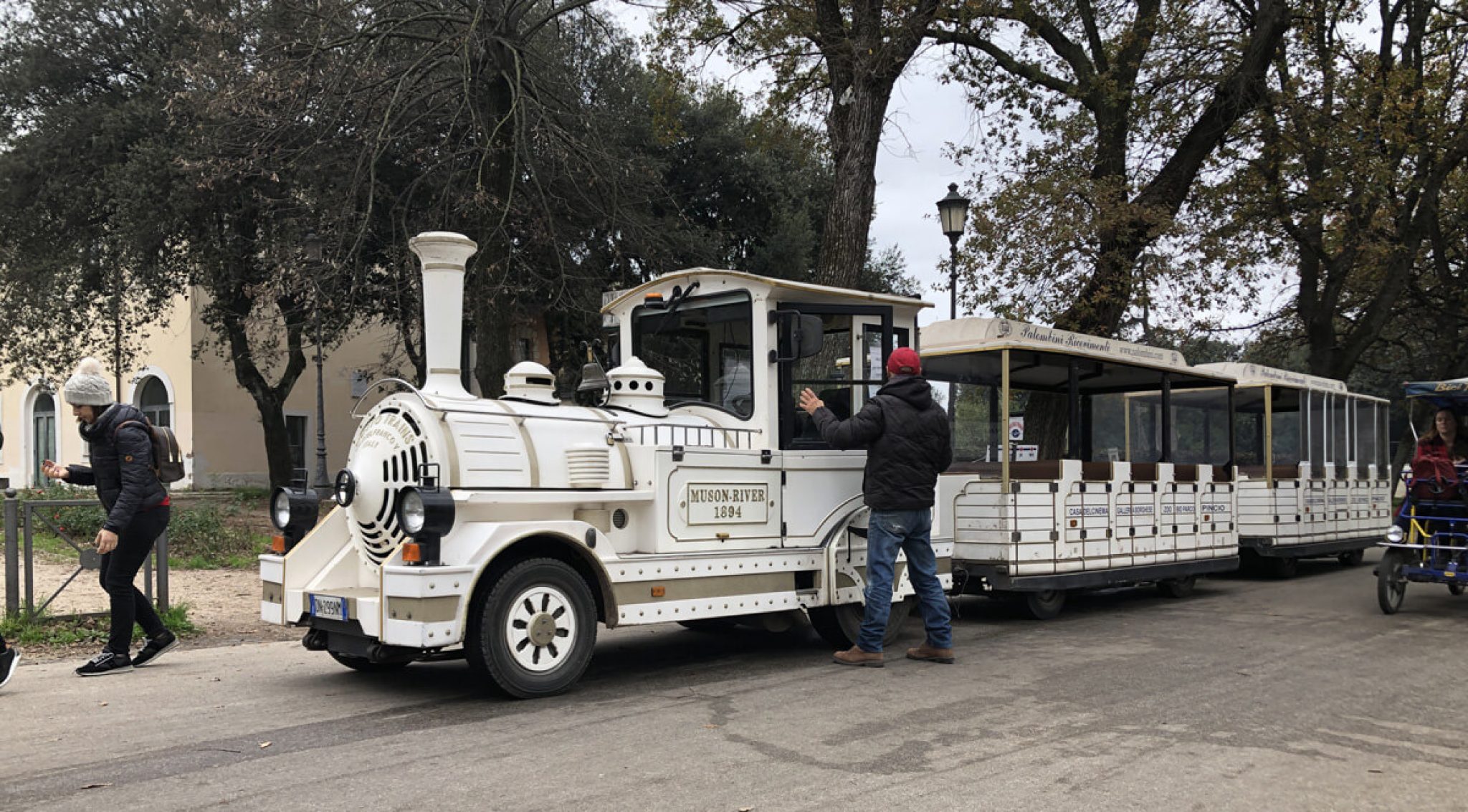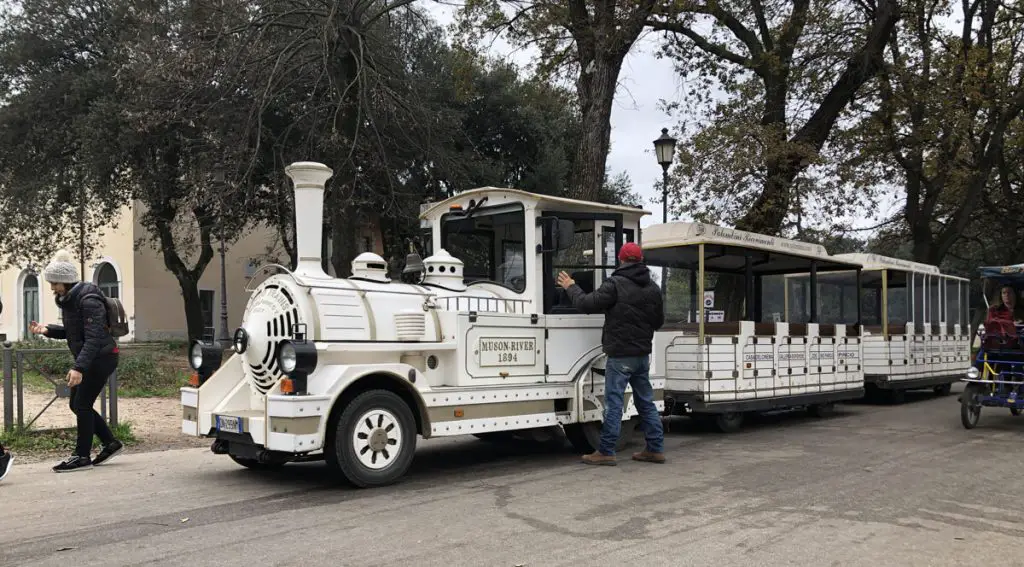 If you want to get a dose of history of Villa Borghese then the tourist train is an excellent choice. Additionally while you hear about the history of the place you will get to see the garden at a quicker pace and some scenic views along the way.
I spotted the train waiting for interested tourists to hop onboard close to the kids cinema. The tour costs €4 per person. There were also cart drivers close to the Borghese Gallery that offer the same thing, but the train has much more character.
7. Rent a Bike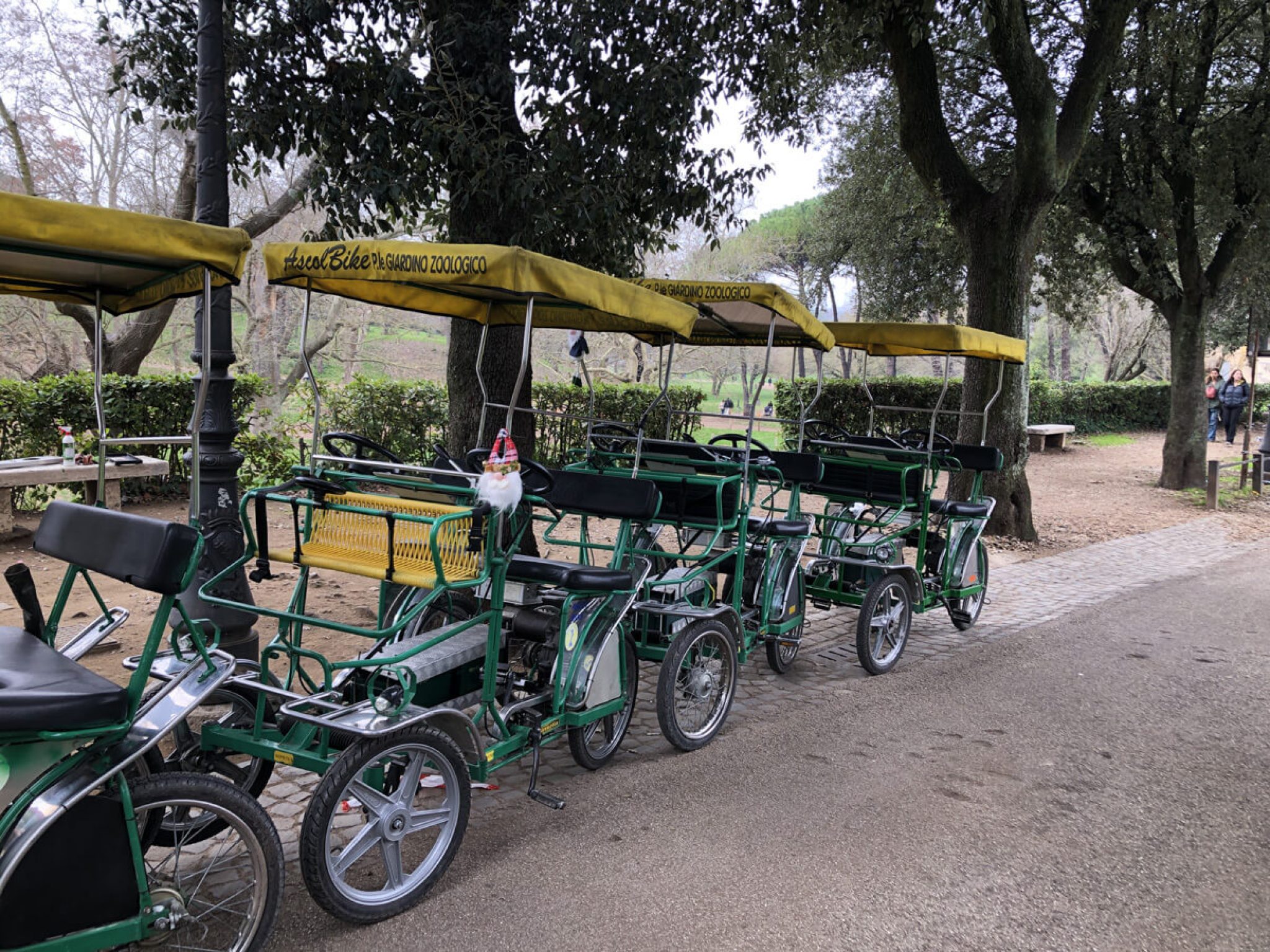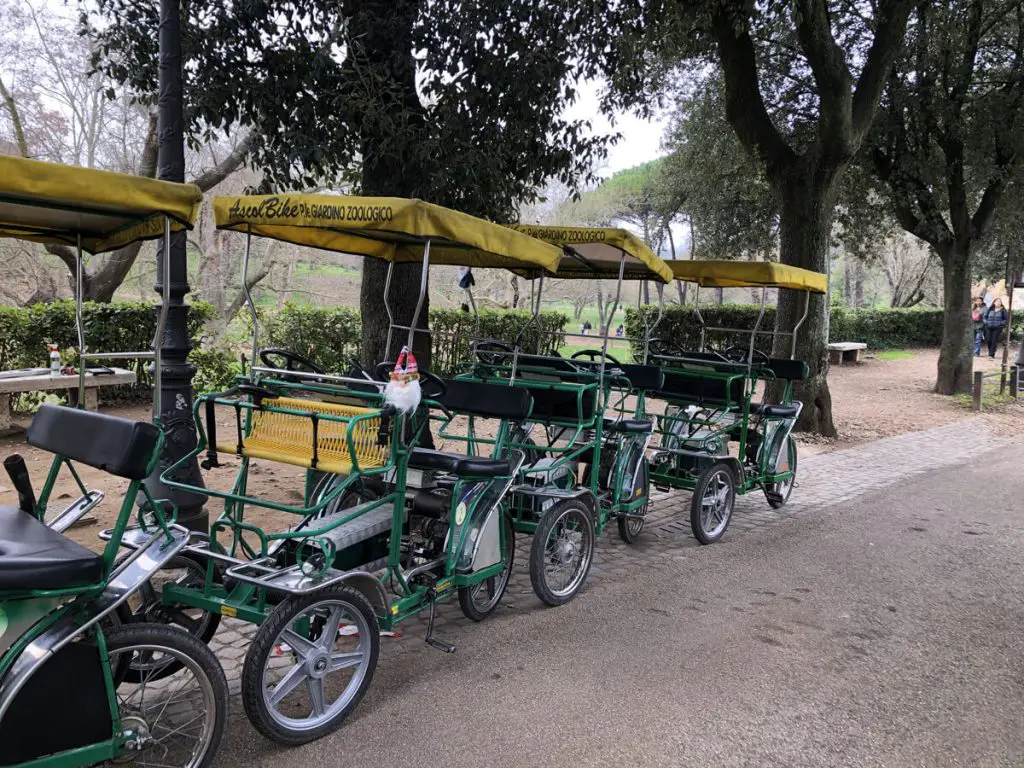 While I was at the Villa Borghese Gardens there was no escaping the many bikes cycling along the paths. Many families rented bikes and rode along with the whole family. There are different sized bikes accommodating 2 all the way to 6 people.
Some of them even have a small seat for tots in front of the drivers seat. They also get their own small steering wheel to pretend they are driving.
There is a kiosk to rent the bikes (location here), close to the kids cinema and opposite the playground.
8. San Carlino Puppet Theatre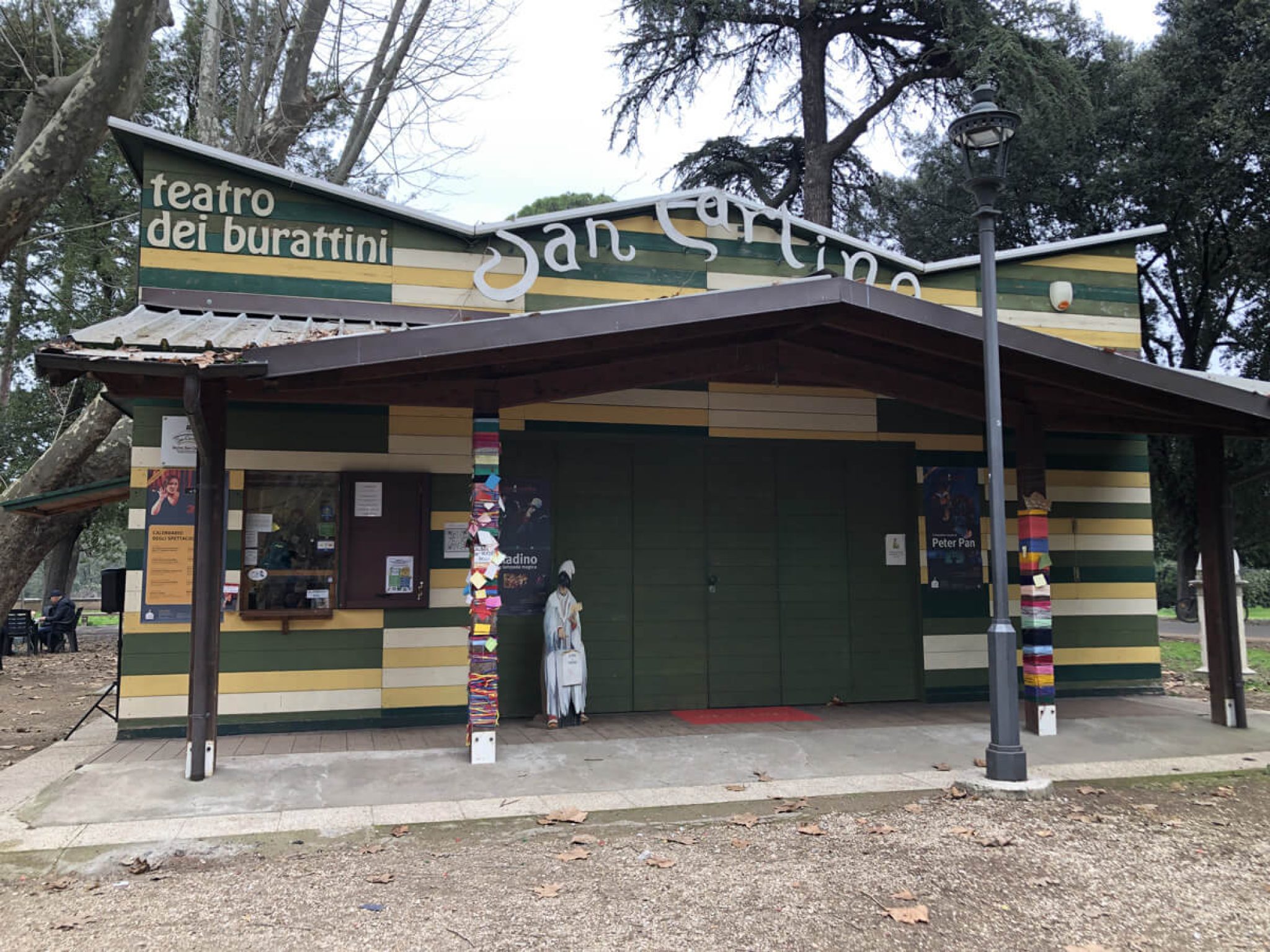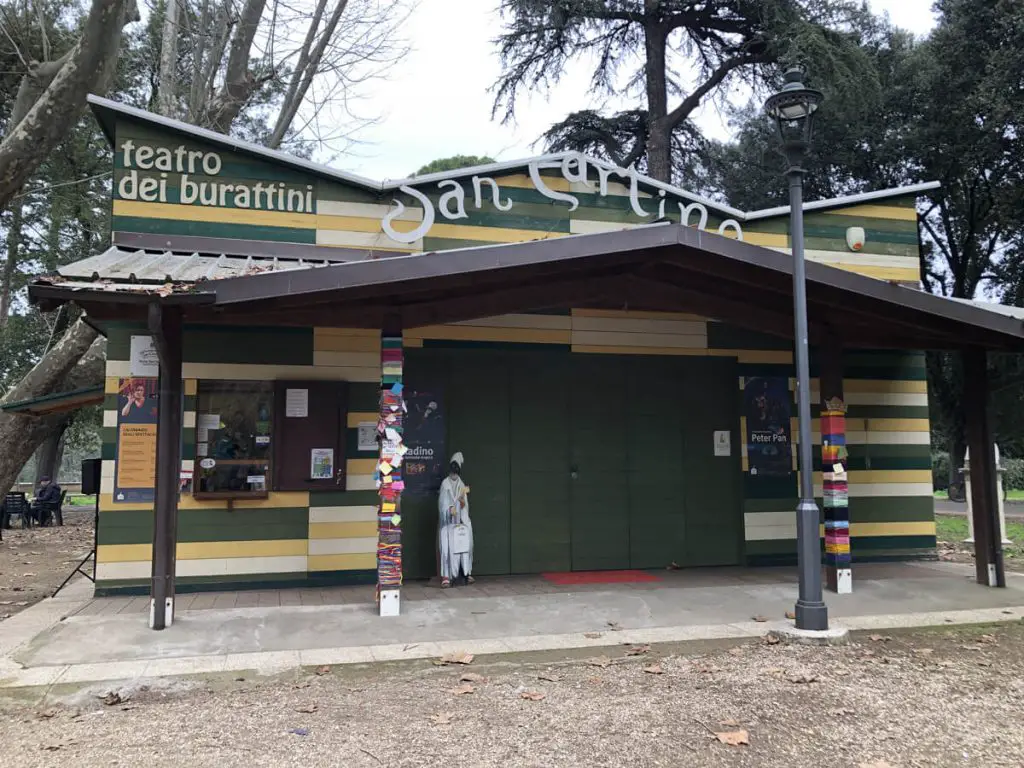 In Italy there are some puppet theatres spread across the country with the tradition originating in the south. Unfortunately for English speakers this puppet theatre only has shows in Italian. However they do have activities which are also in Italian that are 1-3 hours long. They either have craft sessions or musical activities, but English speakers could get buy with craft activities.
The activities are not on all the time, but you could get in touch with them and see if there is anything that you kids would enjoy. The activities are suitable for different age groups starting from 3+. Here are the activities at San Carlino (Italian site).
Christmas World (At Christmas Time)
At Christmas time in a section of Villa Borghese, Christmas World is set up with activities for kids. Kids have a blast and is worthwhile heading over there for some fun. In my article on Christmas in Rome, I provide more detail about Christmas World as well as other things you can expect from Rome at this time of year.
Other Things to Do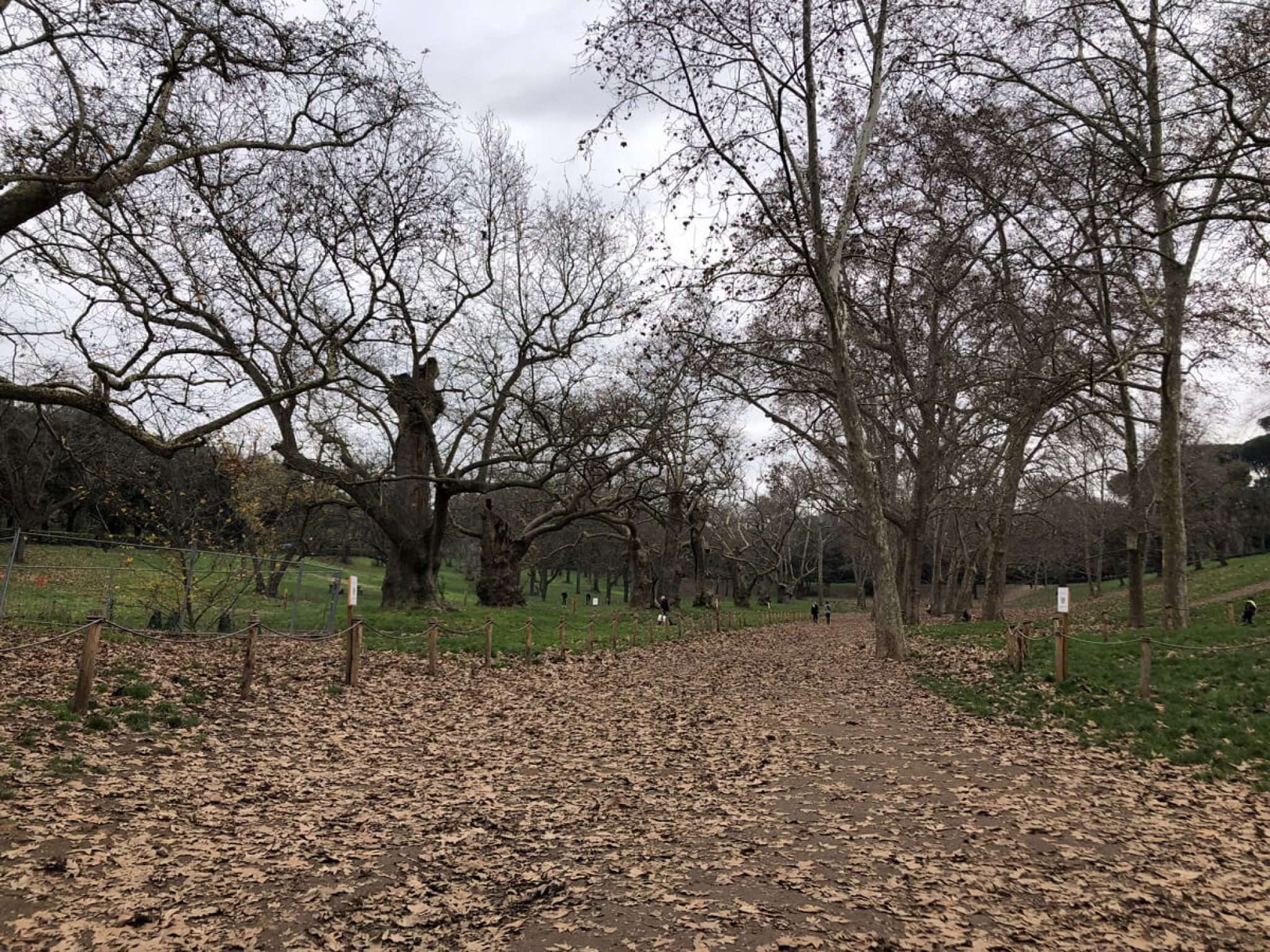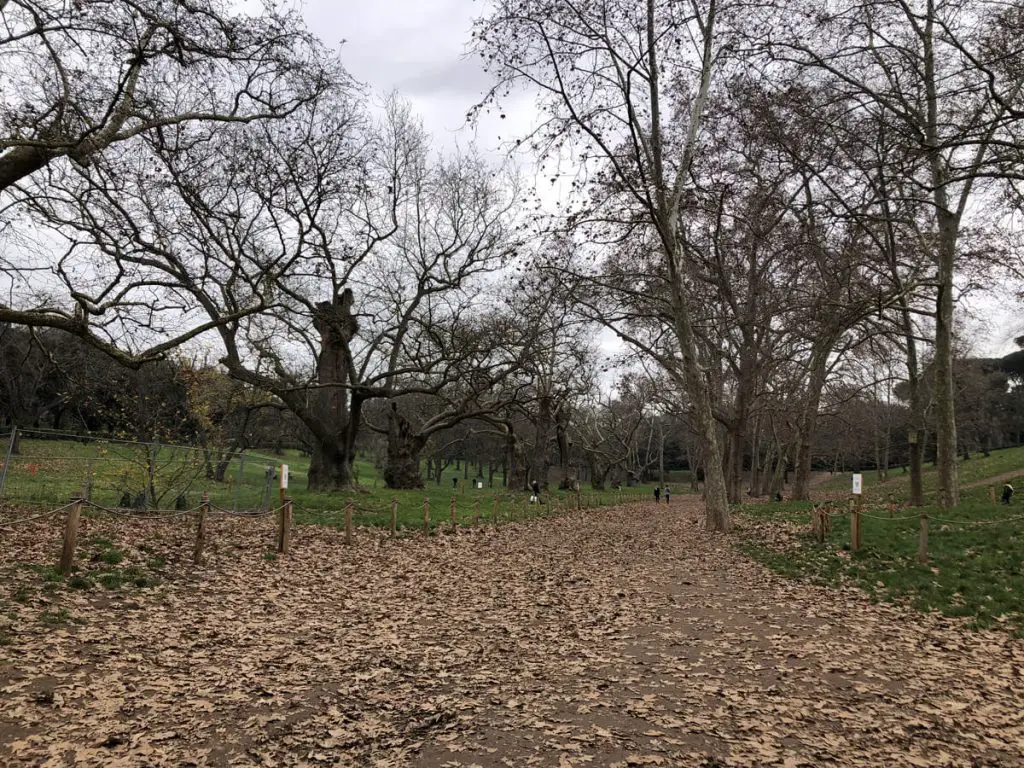 As mentioned previously throughout this feature is the kids cinema, but the shows are all in Italian. There are also plenty of open spaces where kids can play or where you can relax.
Food and Drink
For anyone on a budget, food is expensive in Rome especially if you end up in tourist traps. Hence you might want to buy some food and have a picnic at the gardens. There are plenty of benches all over the place where you can enjoy both your lunch and the view of the garden.
However for those that would prefer grabbing a bite to eat on the go, here is where you can find places to eat and drink.
Free Fresh Water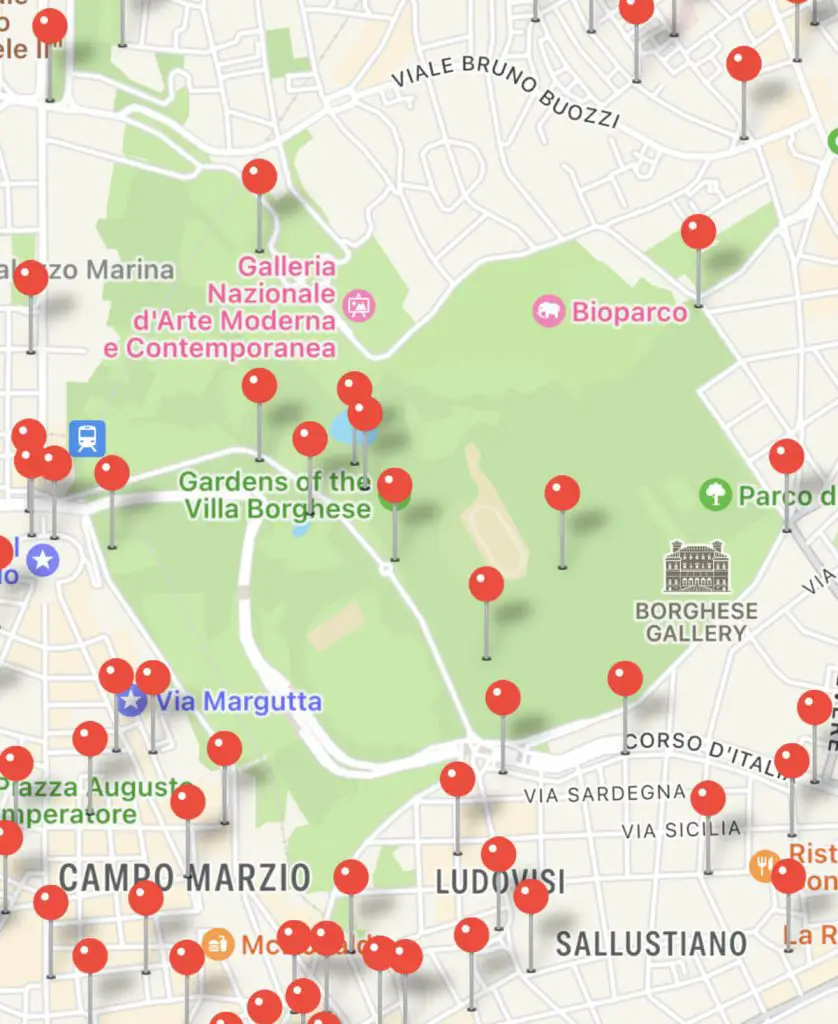 Firstly, Rome has an abundance of nasoni (noses), with free and fresh potable water constantly flowing all year round all over the city. There are a good hand full at the Villa Borghese Gardens, where you can either fill up an empty bottle or drink out of your hand.
Here is a screenshot of the locations of the nasoni, according to I Nasoni di Roma App which you can download here on the App Store.
Zoo
There are 4 different options at the zoo where you can get a bit to eat. You will have a selection of sandwiches, croissants, snacks, salads and first courses, drinks and coffee. Of course there is some delicious ice cream which goes down a treat during warmer months.
Borghese Gallery
There is a small cafeteria inside the Borghese Gallery.
Cafes and Restaurants
There are several cafés and restaurants you can find in the gardens with different price ranges. For example there is Casina Valadier that has a very expensive, but exquisite menu located here on the border or the garden close to Piazza del Popolo.
However there are other places that are less expensive like Casina del Lago located here not far off from the lake. Here is the overview and reviews of the restaurant. There is also La Casina dell'Orologio located here and also fairly close to Piazza del Popolo, Real Food located here close to the kids cinema.
Getting into the Borghese Gardens
Public transport in Rome is comfortable, easy to use and cost-effective, hence you should consider using the metro to get to the Borghese Gardens. Spagna and Flamino stations on Metro Line A are the closest train station to Villa Borghese Gardens.
Spagna is closest to the bike rentals, the tourist train and the Borghese Gallery. Flamino is closer to the terrace to get a scenic view of Piazza del Popolo and the lake.
Otherwise if you are not travelling by train, the Borghese Gardens has many entrances which you can access from either side.
Related Articles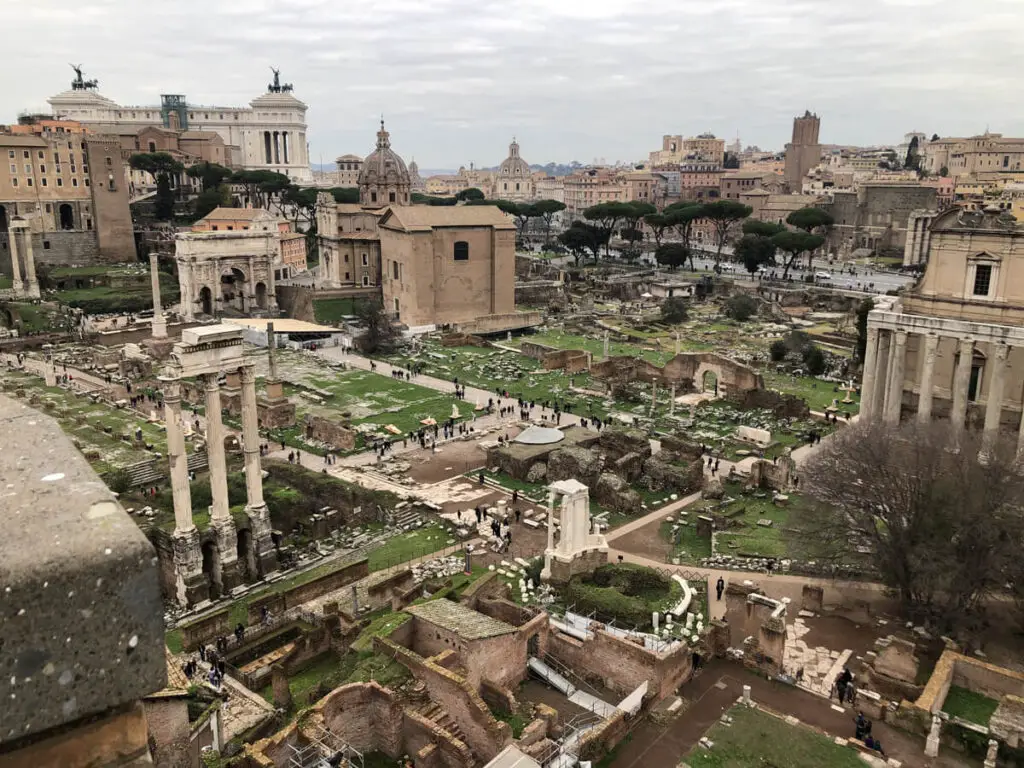 Italy Family Holidays, Kids Activities, Itineraries, Guides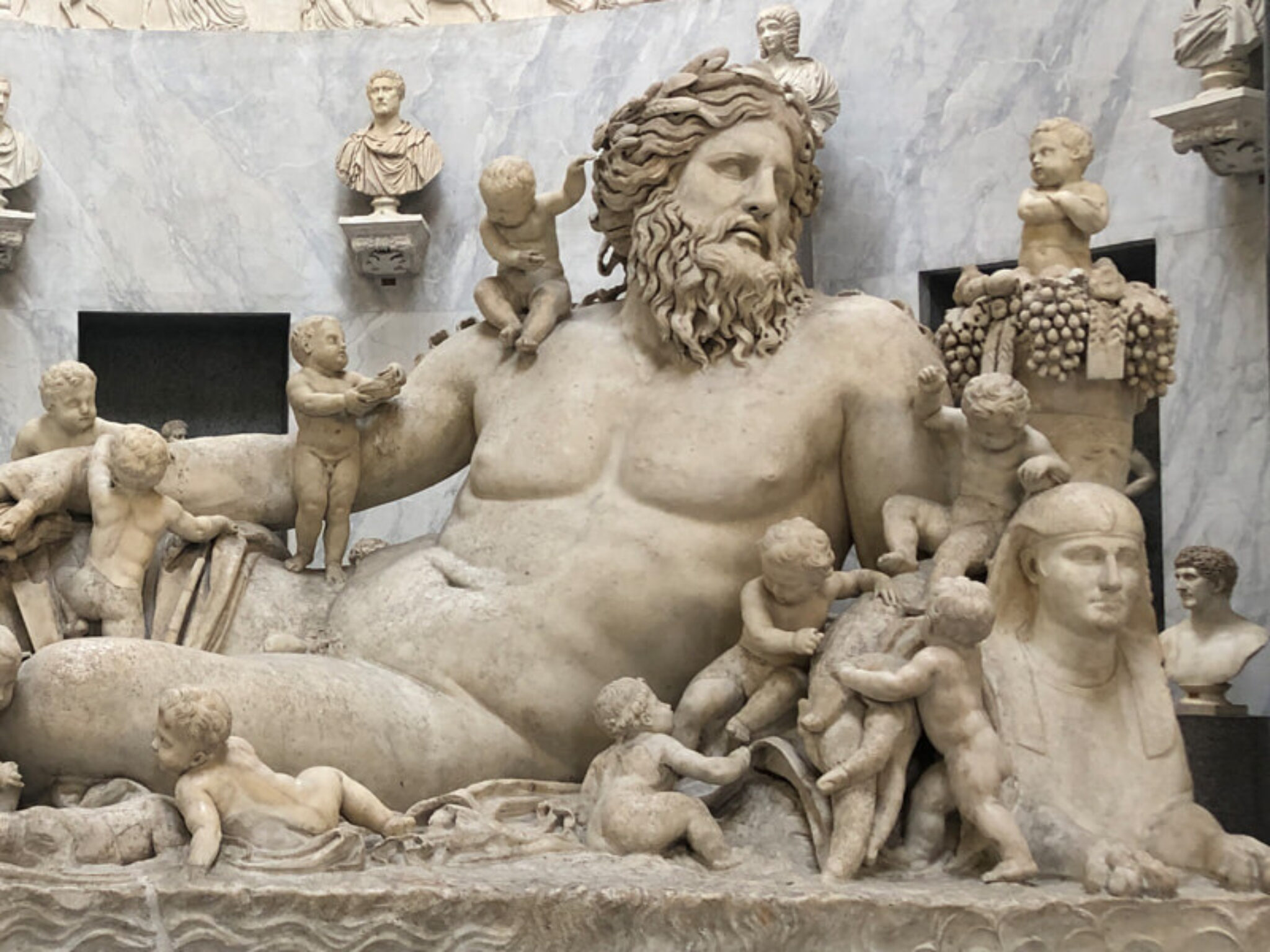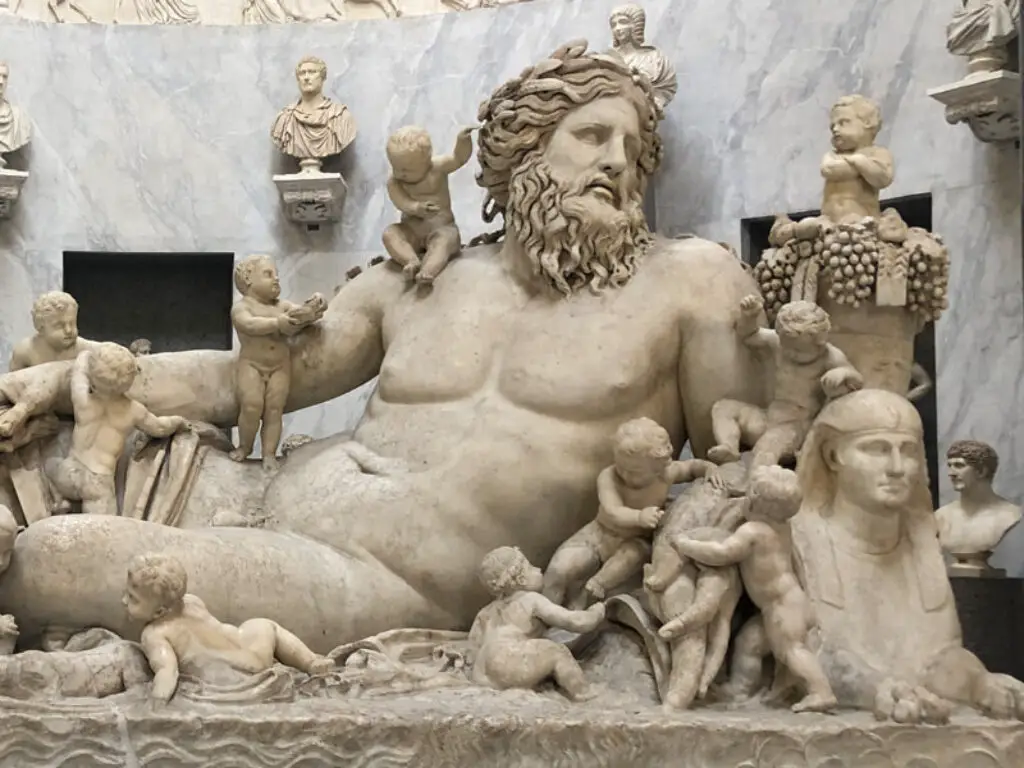 Is Rome Child Friendly? Travel | Kids Activities | Sights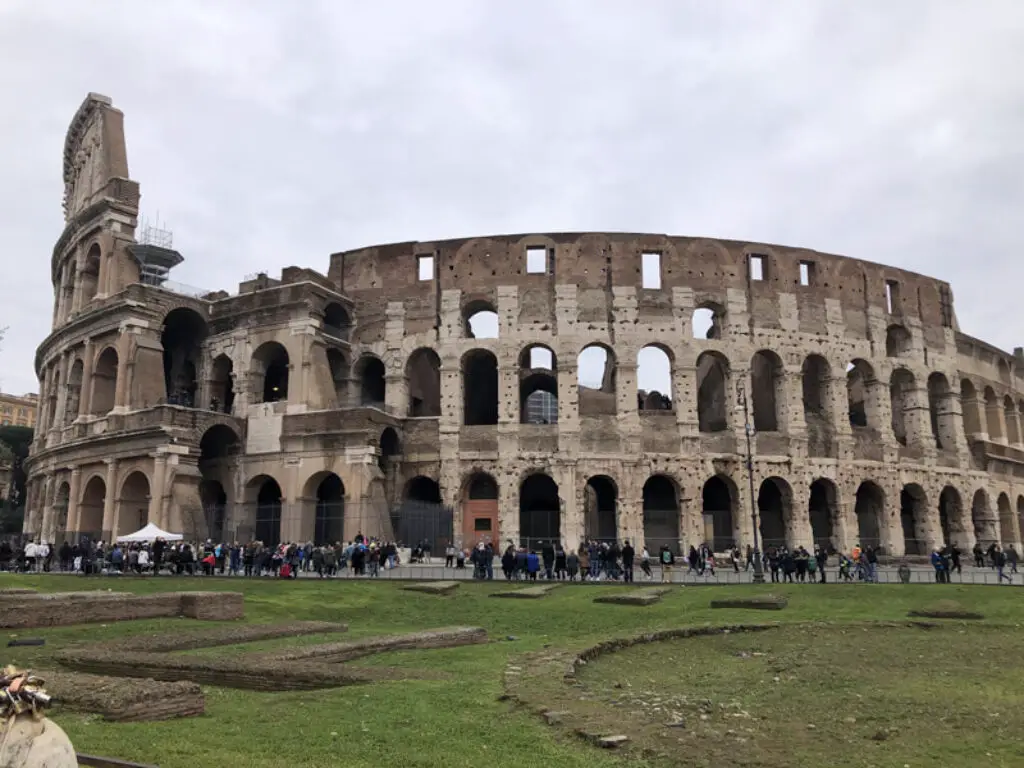 9 Rome Highlights: Top Attractions You Cannot Miss