Cruise Lines With Free or Reduced Fares for Kids
With cruises in mind, preparing to travel on a cruise is difficult to plan for when deciding if an infant or child can come aboard. If you are wondering which cruise lines babies and kids cruise free or with reduced fares, you have come to the right place!
Cruise lines with reduced or free fares for babies and kids include Norwegian, Holland, MSC, Disney, and other cruise lines. Rules and regulations for infants traveling with family members for free greatly depend on how many passengers are on board and what discount is being applied.
Read to find out the details on free or reduced fares for children on cruise lines.
Do Babies Count as a Guest on Cruises?
Cruise fares include babies and children. When an infant or a child travels with two full-fare guests, additional guests staying in the same room will pay a discounted fare price. Children younger than 2 years old can board for free. However before we go into more detail on which cruises have free or reduced fares for kids you should be aware of age restrictions.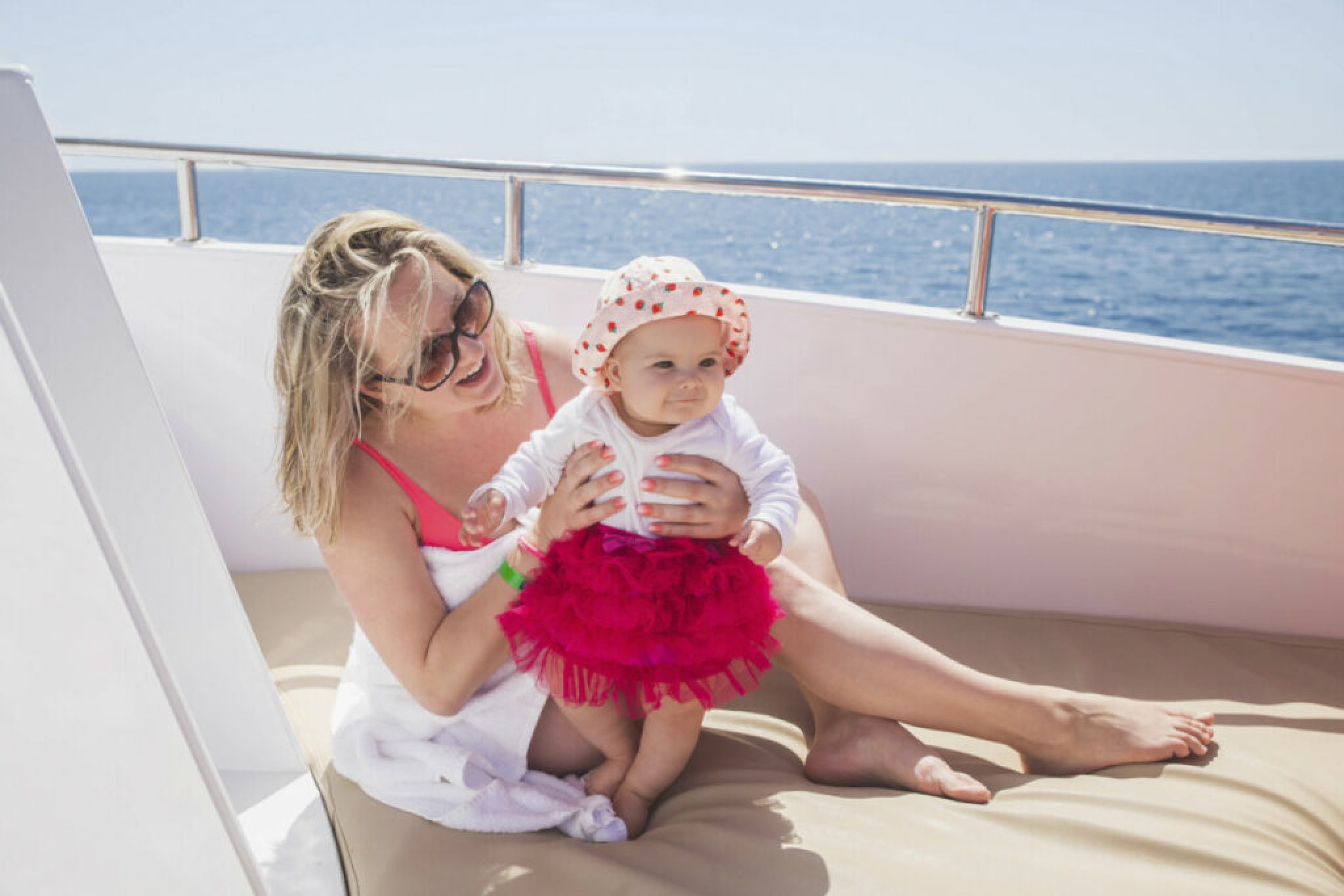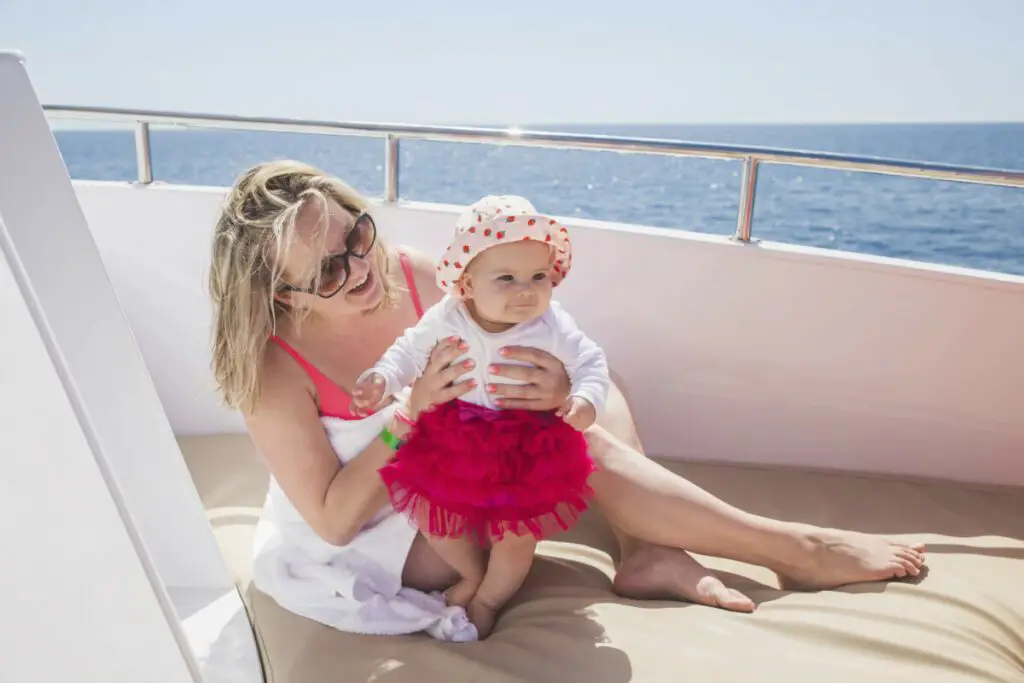 Infant Policy
Mostly infants must be at least 6 months old in order to go on a cruise. Additionally they must be at least 12 months old in order to cross the ocean on remote itineraries consisting of travel time that is at least 2 days in length. However there are exceptions as is outlined in this article with a list of age restrictions by cruise line.
You may decide that because of the cruise you want to go on, you might wait a little longer for your baby to be old enough to go on holiday. That way, you can go on a cruise ship you want to go on, not just the one that works for your kid's age. Plus, waiting until your baby is about 1 year old is likely the timeframe you were looking at anyways, since a new baby is a lot of hard work, and they require a lot of time and attention.
As you look at cruises, look at what each line allows children, and call the cruise with questions about your baby and what the cruise offers.
Baby Food/Formula
On any cruise, baby food is not provided. Guests taking infants on board need to provide their own food for their infants. So, your items required for mother and baby are okay to bring aboard! Bring your pump, bottles, formula, and other necessities without stress.
What is Permitted?
Pre-packaged food that has been unopened is acceptable to take on board.
Items must be stored in the room that was paid for.
Formula (powdered or liquid), PediaSure.
Distilled water or powdered infant formula can be brought onboard in carry-on luggage.
How Much Does it Cost for a 1-Year-Old to Go On a Cruise?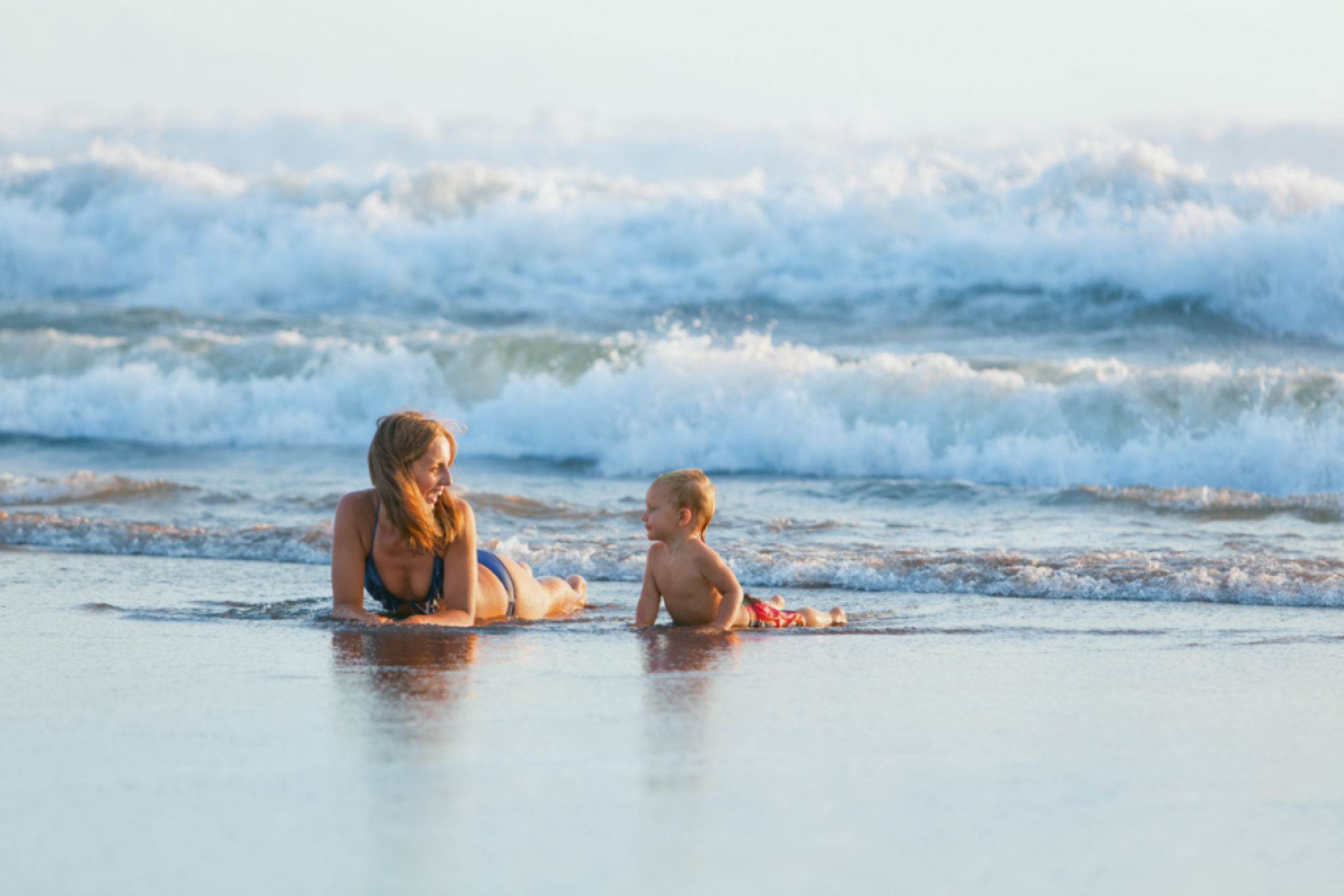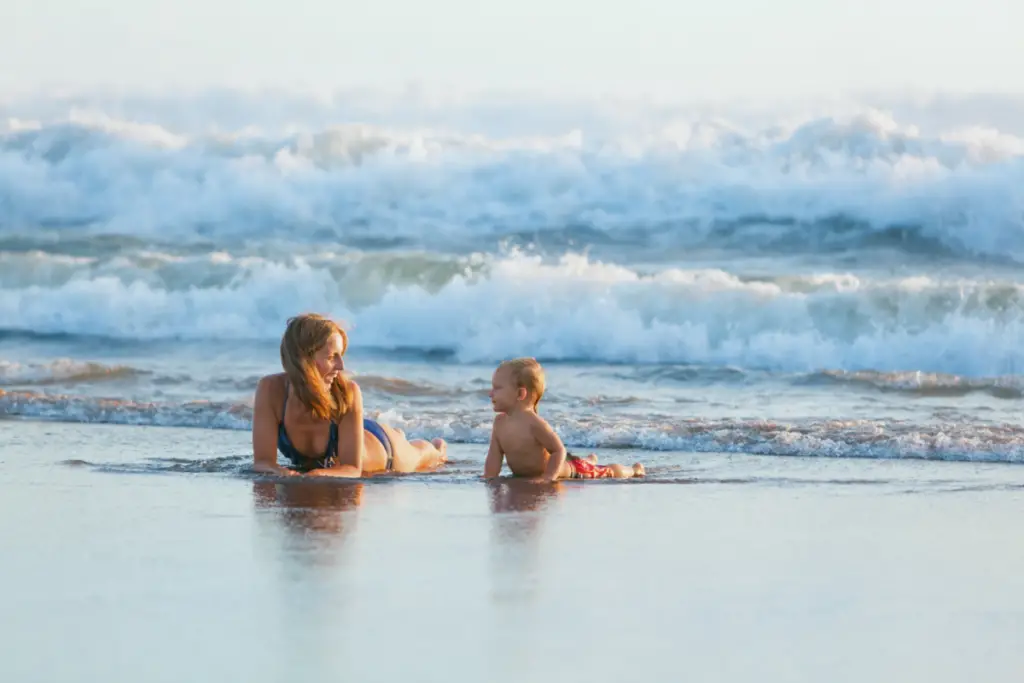 On most cruise ships, babies are not free. Because of this, some cruise lines will offer discount rates depending on how many passengers are on board, as well as how old the child or children are. Taking a baby that is 6-months-old to 1-year-old on a cruise can cost anywhere from $50 to the full adult price of a fare. Depending on the cruise line, they may count as just another passenger, or they will have their own category when you are buying tickets.
1-year-olds traveling on a cruise are required to have a paid ticket. If the infant is traveling with 3 or 4 other passengers, they will have a discounted ticket. However, other cruise lines will offer free tickets for passengers that are of infant age. Do your research to figure out what cruise is the best price for the family and always be on the lookout for deals and discounts.
What Cruise Lines are Free for Kids?
Believe it or not, there are free cruise lines for kids and infants. Many cruise lines have deals and promotions throughout the year that offer discounted tickets or free tickets for kids and babies. There are also deals you can get if your group is 3-4 people or more, so read below for different ways these cruise lines help you plan your vacation.
Carnival Cruise Line
The Carnival Cruise Line says this in regard to children and infant passengers, "Cruise fares are per person which includes children and infants. When traveling with 2 full-fare guests, additional guests in the same stateroom pay a discounted cruise fare. Children under 2 years of age are not required to extend gratuities."
This is very simple, and if you and your spouse want to take your kids on the vacation, you will get this deal without hassle!
Celebrity Cruises
Celebrity Cruises offers weekly deals including some that offer discounts on children's tickets. You will definitely get your money's worth when you book with them because you will likely be able to apply some sort of deal to your purchase when you first book your vacation.
Costa Cruises
Costa Cruises allows you to get deals for kids through discounted kids' tickets, but they are not always available. They offer family specials to help your family book a trip that accommodates your needs.
Cunard Line
With the Cunard Cruise Line, you will not have to worry about your baby needing an adult-priced ticket. This cruise offers, "Children who will be under 2 years old at disembarkation, traveling in a 3rd or 4th berth will not pay a fare to sail, however, they will still be assessed the Taxes, Fees and Port Expenses. Any child regardless of age sailing in a first or second berth will pay full fare."
Princess Cruises
This cruise allows children to sail for free. They offer great deals throughout the year, and with the deals being more consistent, you can likely get a deal whenever you book!
Holland America Line
Holland American Line provides a "kids cruise free" promotion for itineraries during select times of the year. This promotion is usually for travelers through Alaska, the Caribbean, and Mexico. In order to qualify for this deal, children must be under 17 years of age and traveling with 3 or more adults.
Norwegian Cruise Line
Norwegian Cruise Line offers deals for families that will let third or fourth passengers on board for free depending on the itinerary. Cruises, where this promotion would be acceptable, are in Alaska, the Mediterranean, the Caribbean, and more to choose from.
Royal Caribbean International
The Royal Caribbean doesn't let kids travel for free all the time, however, this cruise line will offer many promotions throughout the year. These include letting children 12 years or younger cruise for free with third or fourth parties of guests with at least 2 paying adults on board.
With Royal Caribbean, it is important to check their sites periodically for different discounts and promotions they offer throughout the year. Here is a list of Royal Caribbean departure ports and ports of call if you are interested.
Disney Cruise Line
The Disney Cruise Line is a great environment for kids and families overall! Disney Cruise Line offers special promotions for third or fourth-party guests if they are subscribers of Disney+. This deal enables third or fourth-party guests to cruise free with 2 full-fare passengers.
The Disney Cruise Line offers pools, splash pads, waterslides, and Disney shops are also located on board. If you are a big fan of Disney, this might be the best cruise to choose from with families and kids in mind.
Here is Disney's list of ships, departing ports and itineraries.
MSC Cruise Line
The MSC Cruise Line offers free tickets for passengers under 18 years of age only on select cruise departures. Kids that are under the age of 2 are able to sail for free all the time!
MSC has an all-in-one price option for single parents or guardians who travel with up to 3 children. In this case, the first adult pays the full fare, the second child under 18 years of age pays 60% of the adult fare, and the third to last child will have a reduced fare.
And lastly, before you buy your tickets, watch some videos of the cruise line you want to go on. Some people talk about their stay, others offer advice, and some people compare different cruise lines so that you can pick the best option for you and your family. These videos are great resources for you to know a little more about the vacation before you go!