Royal Caribbean Departure Ports and Ports of Call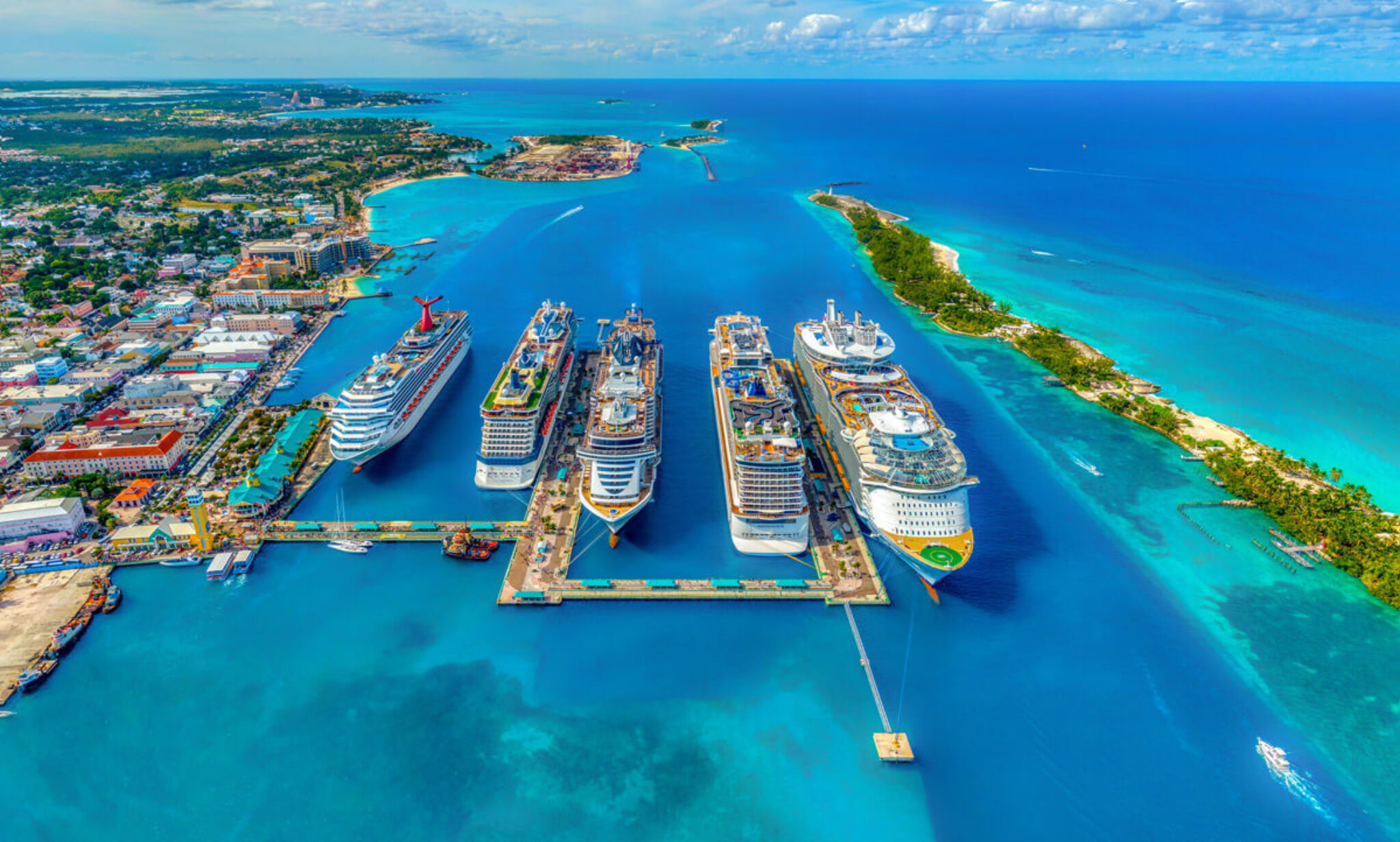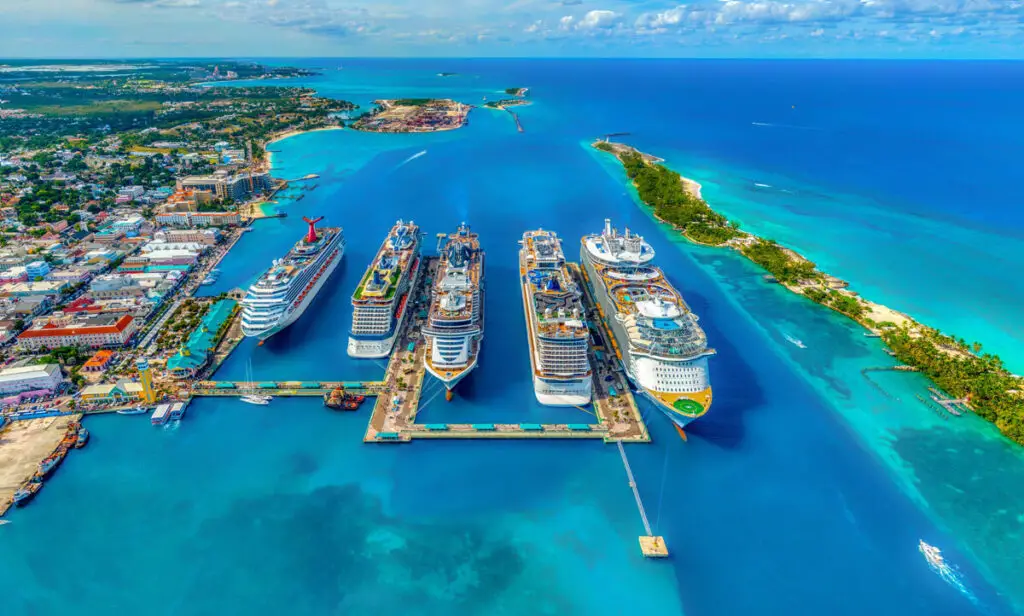 Royal Caribbean have 27 ships that offer 567 different itineraries to all sorts of amazing destinations to get you excited. In this guide I am going to cover some information about Royal Caribbean ports. That includes departure ports and ports of call, where you can explore Alaska all the way to Asia in style on their fabulous ships.
Royal Caribbean Departure Ports
Royal Caribbean cruises leave from 34 different departure ports around the world:
Continent
Departure Port
Asia
Singapore, Singapore
Tokyo, Japan
Oceania
Brisbane, Australia
Perth, Australia
Sydney, Australia
Europe
Amsterdam, Netherlands
Athens, Greece
Barcelona, Spain
Haifa, Israel
Limassol, Cyprus
Rome, Italy
Southampton, England
Venice, Italy
North America
Baltimore, Maryland
Boston, Massachusetts
Bridgetown, Barbados
Cape Liberty, New Jersey
Colon, Panama
Fort Lauderdale, Florida
Galveston, Texas
Los Angeles, California
Miami, Florida
New Orleans, Louisiana
Oahu, Hawaii
Panama City, Panama
Port Canaveral, Florida
Quebec City, Quebec
San Diego, California
San Juan, Puerto Rico
Seattle, Washington
Seward, Alaska
Tampa, Florida
Vancouver, British Columbia
South America
Cartagena, Colombia
As you can expect, the ships mostly explore nearby areas of their departure port. So if for example a cruise sets off from Barcelona, Spain, you can expect it to explore the Mediterranean.
I should point out that most of the time cruise ships end up in the same place they started. So if a cruise left from Miami, it goes back to Miami at the end. However some cruises end up in different countries in the same continent. For example Singapore to Japan or Venice to Barcelona.
However Royal Caribbean also have 14 transatlantic cruises. So you have the opportunity to board either in Europe or the US and travel to the other side of the pond. There is also the opportunity to travel from Hawaii to Vancouver and vice versa with 8 different itineraries.
Royal Caribbean Ports of Call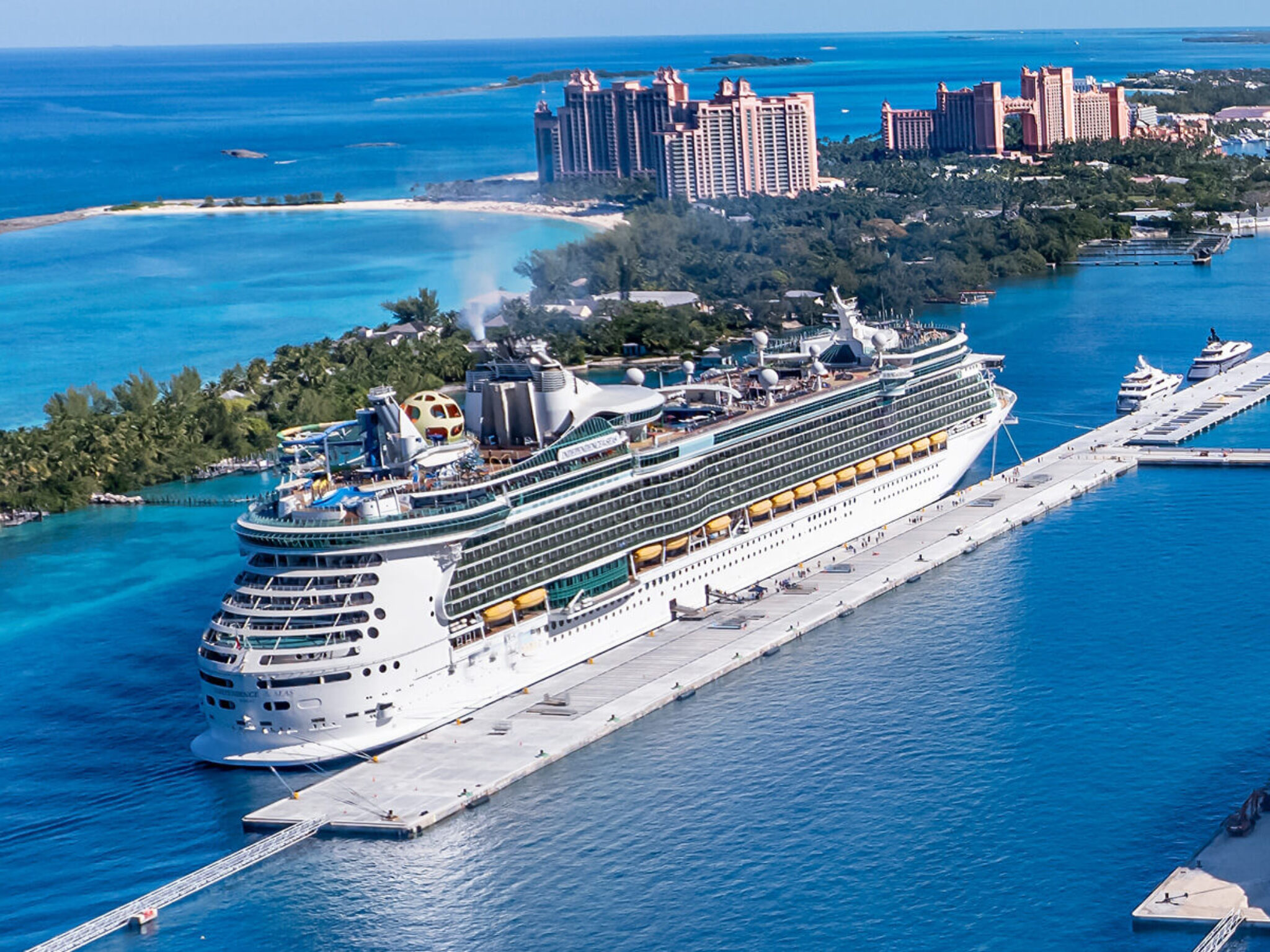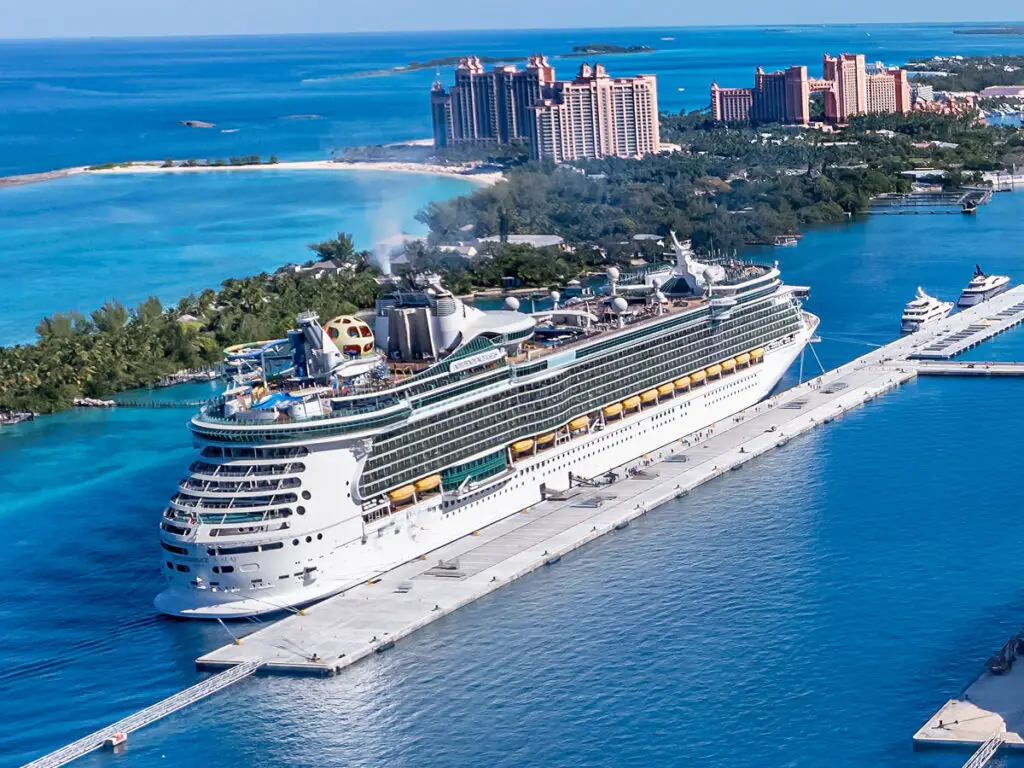 Royal Caribbean cruises travel to many places. However as their name implies, the main Royal Caribbean ports of call are in the Caribbean. In fact they offer 221 different itineraries for the Caribbean, including the Bahamas and Bermuda with all sorts of combinations. Additionally they offer cruises to many other geographical areas.
Royal Caribbean visits 64 different countries around the world. 5 of which are in Asia, 17 in Europe, 28 in North America, 7 in South America and 7 in Oceania. 16 of the countries visited also happen to have departure ports that Royal Caribbean use. All the rest are just ports of call.
Without getting into specific ports of call, here is a list of countries where Royal Caribbean travel to:
Countries Visited in Asia
China
Japan
Malaysia
Thailand
Vietnam
Countries Visited in Europe
Belgium
British Isles
Canary Islands
Croatia
France
Greece and Greek Isles
Iceland
Israel
Italy
Montenegro
Netherlands
Norway
Portugal
Sicily
Slovenia
Spain, Mallorca and Ibiza
Turkey
Countries Visited in North America
Alaska
Antigua
Bahamas
Barbados
Belize
Bermuda
British Virgin Islands
Canada
Dominica
Dominican Republic
Grand Cayman
Grenada
Haiti
Hawaii
Honduras
Jamaica
Martinique
Mexico
Panama
Puerto Rico
St Kitts and Nevis
St Lucia
St Maarten
St Vincent
Tobago
Trinidad
United States
US Virgin Islands
Countries Visited in South America
Aruba
Bonaire
Colombia
Costa Rica
Curaçao
Guatemala
Nicaragua
Countries Visited in Oceania
Australia
Fiji
New Caledonia
New Zealand
Tahiti
Tasmania
Vanuatu
Although some countries are listed in the table, it does not mean many cruises visit the country. For example Portugal in Europe is listed in 6 cruise itineraries of Royal Caribbean. On the other hand, Norway is visited more often because trips to the Norwegian Fjords are popular.
Royal Caribbean Ports of Departure by Ship
You may want to travel on a particular ship of the Royal Caribbean fleet. Most probably this is because of the entertainment onboard. However this in and of itself it not the only factor you would need to consider. Another important factor with picking a cruise is where the ship sails to. Hence here is a table with information for each ship and its departure port/s.
Cruise Ship
Departure Ports
Adventure of the Seas
Galveston, Texas
Port Canaveral, Orlando
Fort Lauderdale, Florida
Allure of the Seas
Galveston, Texas
Port Canaveral, Orlando
Anthem of the Seas
Cape Liberty (New York), New Jersey
Southampton, England
Brilliance of the Seas
Fort Lauderdale, Florida
Tampa, Florida
Los Angeles, California
Perth, Australia
Sydney, Australia
Oahu, Hawaii
Vancouver, British Columbia
Enchantment of the Seas
Athens, Greece
Baltimore, Maryland
Barcelona, Spain
Cape Liberty, New Jersey
Rome, Italy
Tampa, Florida
Venice, Italy
Explorer of the Seas
Miami, Florida
Rome, Italy
Venice, Italy
Freedom of the Seas
Miami, Florida
Grandeur of the Seas
Miami, Florida
Tampa, Florida
Harmony of the Seas
Fort Lauderdale, Florida
Galveston, Texas
Icon of the Seas
Miami, Florida
Independence of the Seas
Miami, Florida Port
Canaveral, Florida
Jewel of the Seas
Amsterdam, Netherlands
Cape Liberty, New Jersey
Port Canaveral, Florida
San Juan, Puerto Rico
Quebec City, Quebec
Liberty of the Seas
Cape Liberty, New Jersey
Fort Lauderdale, Florida
Mariner of the Seas
Port Canaveral, Florida  
Navigator of the Seas
Los Angeles, California
Oasis of the Seas
Cape Liberty, New Jersey
Miami, Florida
Odyssey of the Seas
Fort Lauderdale, Florida
Rome, Italy
Ovation of the Seas
Oahu, Hawaii
Sydney, Australia
Seattle, Washington
Vancouver, British Columbia
Quantum of the Seas
Brisbane, Australia
Oahu, Hawaii
Seattle, Washington
Vancouver, British Columbia
Radiance of the Seas
Galveston, Texas
New Orleans, Louisiana
Los Angeles, California
Tampa, Florida
San Diego, California
Seward, Alaska
Vancouver, British Columbia
Rhapsody of the Seas
Barcelona, Spain
Bridgetown, Barbados
Cartagena, Colombia
Colon, Panama
Fort Lauderdale, Florida
Haifa, Israel
Limassol, Cyprus
Miami, Florida
Panama City, Panama
Serenade of the Seas
Boston, Massachusetts
Los Angeles, California
Miami, Florida
Tampa, Florida
Spectrum of the Seas
Singapore, Singapore
Tokyo, Japan
Symphony of the Seas
Barcelona, Spain
Miami, Florida
Fort Lauderdale, Florida
Rome, Italy
Vision of the Seas
Baltimore, Maryland
Fort Lauderdale, Florida  
Voyager of the Seas
Galveston, Texas
San Juan, Puerto Rico
Wonder of the Seas
Port Canaveral, Florida
Where Royal Caribbean Ships Travel To
| | |
| --- | --- |
| Cruise Ship | Travels To |
| Adventure of the Seas | Caribbean |
| Allure of the Seas | Caribbean, Bahamas |
| Anthem of the Seas | Bahamas, Caribbean, Canary Islands, Europe, Mediterreanean |
| Brilliance of the Seas | Alaska, Australia and New Zealand, Bahamas, Caribbean, Canada, Fiji, French Polynesia, Hawaii, Indonesia, Mexico, Tahiti, Tasmania, US Pacific Coast, Vanuatu, New Caledonia, Panama Canal |
| Enchantment of the Seas | Mediterranean, US Southern coast, Bahamas, Caribbean, Transatlantic |
| Explorer of the Seas | Canary Islands, Caribbean, Mediterranean, Transatlantic |
| Freedom of the Seas | Bahamas, Mexico |
| Grandeur of the Seas | Bahamas, Caribbean |
| Harmony of the Seas | Caribbean |
| Icon of the Seas | Caribbean |
| Independence of the Seas | Bahamas, Caribbean |
| Jewel of the Seas | Bahamas, Canada, Caribbean, Greenland, Northern Europe, Mexico, US, |
| Liberty of the Seas | Bahamas, Bermuda, Canada, Caribbean, New England |
| Mariner of the Seas | Bahamas, Bermuda, Caribbean |
| Navigator of the Seas | California, Mexico |
| Oasis of the Seas | Bahamas, Canada, Caribbean, |
| Odyssey of the Seas | Caribbean, Mediterranean, Transatlantic |
| Ovation of the Seas | Alaska, Australia, British Columbia, French Polynesia, Hawaii, Tahiti, New Caledonia, New Zealand, Vanuatu |
| Quantum of the Seas | Alaska, Australia, British Columbia, French Polynesia, Hawaii, New Caledonia, Tahiti, Transpacific, Vanuatu |
| Radiance of the Seas | Alaska, Bahamas, British Columbia, Canada, Caribbean, Columbia, Central America, Mexico, US Pacific coast |
| Rhapsody of the Seas | Bahamas, Caribbean, Central America, Mediterranean, South America, Transatlantic, |
| Serenade of the Seas | Bahamas, Canada, Caribbean, Florida, Panama Canal, Central and South America |
| Spectrum of the Seas | Asia |
| Symphony of the Seas | Caribbean, Transatlantic, Mediterranean |
| Vision of the Seas | Bahamas, Bermuda, Canada, Caribbean, Central America, New England |
| Voyager of the Seas | Caribbean, Mexico |
| Wonder of the Seas | Bahamas, Caribbean |