Carnival Cruise Line Departure Ports and Destinations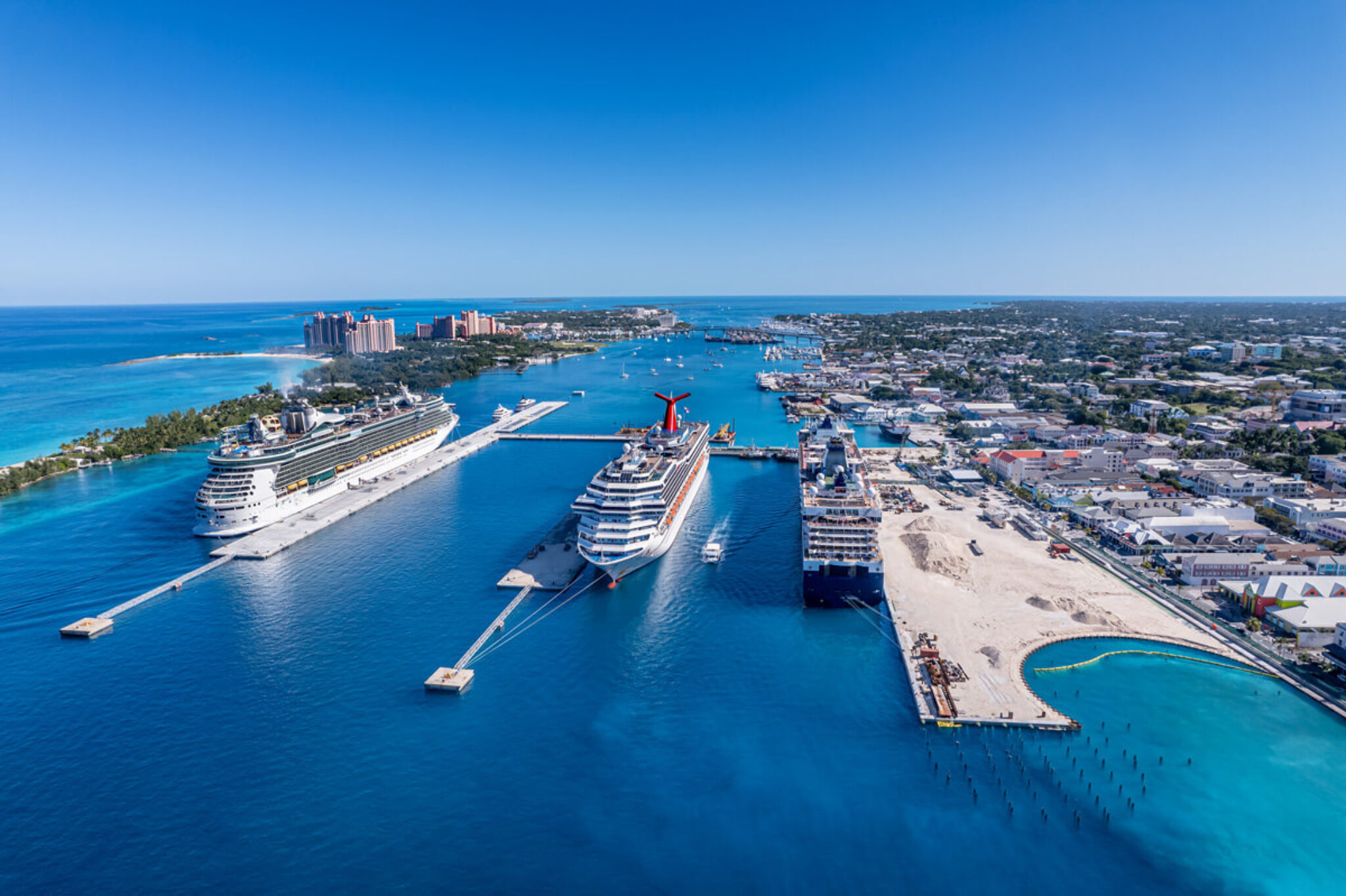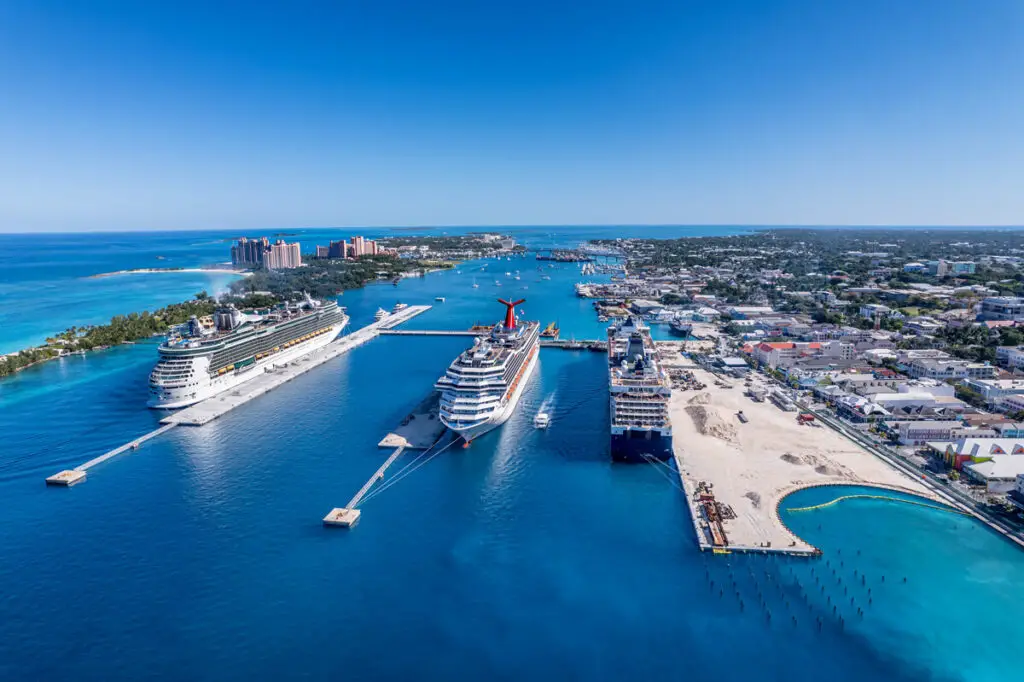 Carnival Cruise Line have a total of 24 ships with brilliant onboard dining options, activities and entertainment. They offer itineraries to many amazing and exciting destinations worldwide. There are many Carnival ports of departure and ports of call. To give you an overview:
Carnival cruise ships use 19 different departure ports; 2 in Australia, 3 in Europe and 14 in the United States. They sail to 15 different countries and regions from Alaska all the way to the South Pacific. This translates to Carnival visiting 52 countries, each with 1 or more ports of call. 
In this article you will get a full list of ports and countries visited as well as some other related information.
Carnival Ports of Departure
Departure Ports in Australia
Brisbane, Australia
Sydney, Australia
Departure Ports in Europe
Barcelona, Spain
London, England
Rome, Italy
Departure Ports in the United States
Baltimore, Maryland
Charleston, South Carolina
Galveston, Texas
Jacksonville, Florida
Los Angeles, California
Miami Florida
Mobile, Alabama
New Orleans, Los Angeles
New York, New York
Norfolk, Virginia
Port Canaveral, Florida
San Francisco, California
Seattle, Washington
Tampa, Florida
Countries Carnival Cruises Visit
As mentioned earlier, Carnival cruise ships visit a total of 52 countries. 3 are in Asia, 13 in Europe, 24 in North America, 8 in Oceania and 4 in South America.
Countries in Asia
Indonesia
Japan
Philippines
Countries in Europe
Belgium
Denmark
Estonia
Finland
France
Germany
Gibraltar
Iceland
Norway
Portugal
Spain
Sweden
UK
Countries in North America
Alaska
Antigua
Aruba
Bahamas
Barbados
Belize
Bermuda
Bonaire
Canada
Dominican Republic
Grand Cayman
Grenada
Hawaii
Honduras
Jamaica
Mexico
Panama
Puerto Rico
St Kitts
St Lucia
St. Maarten
Turks and Caicos Islands
USA
Virgin Islands
Countries in Oceania
Australia
Fiji
French Polynesia
Tahiti
Tasmania
New Caledonia
New Zealand
Papua New Guinea
Countries in South America
Colombia
Costa Rica
Curaçao
Mexico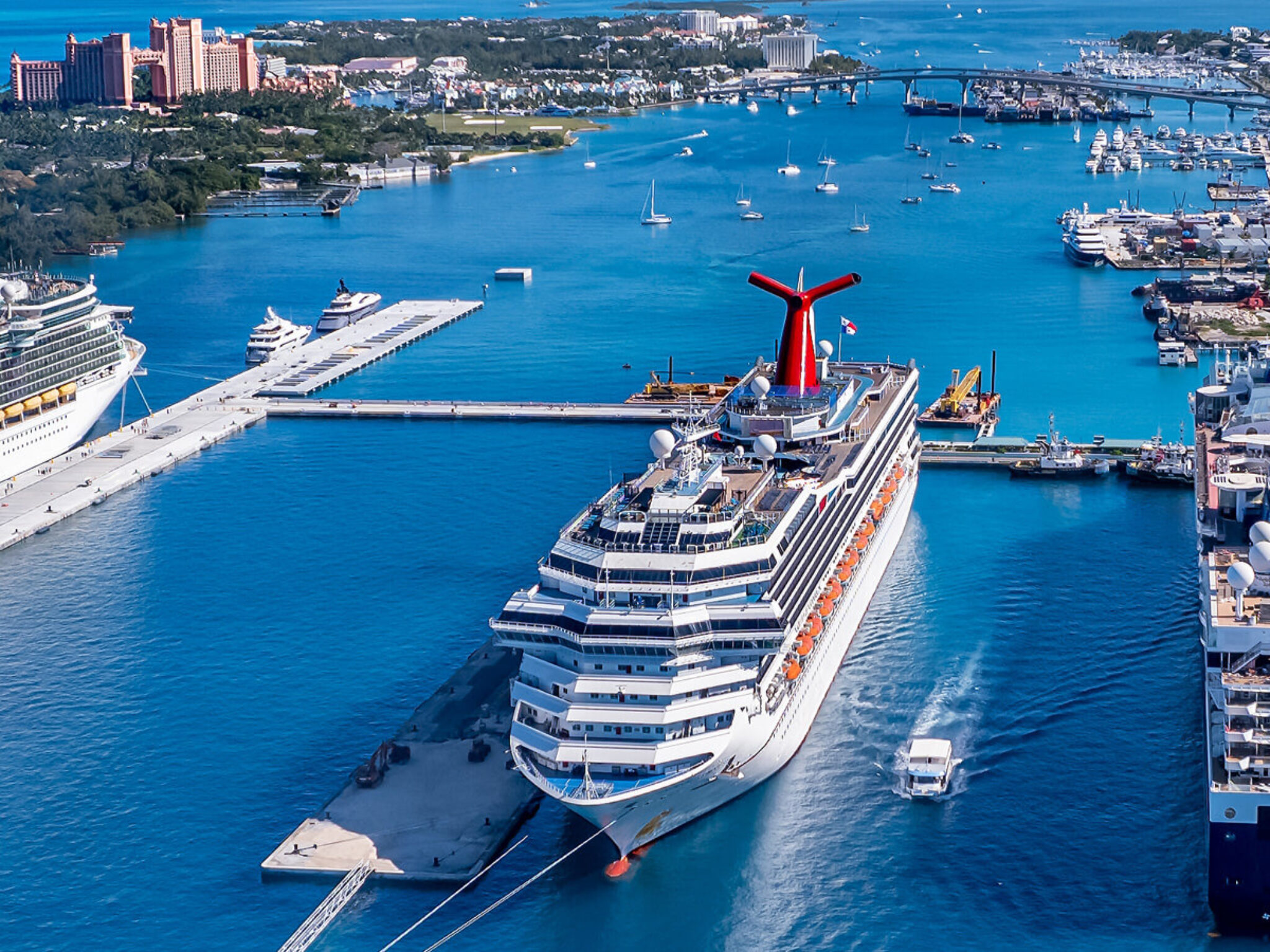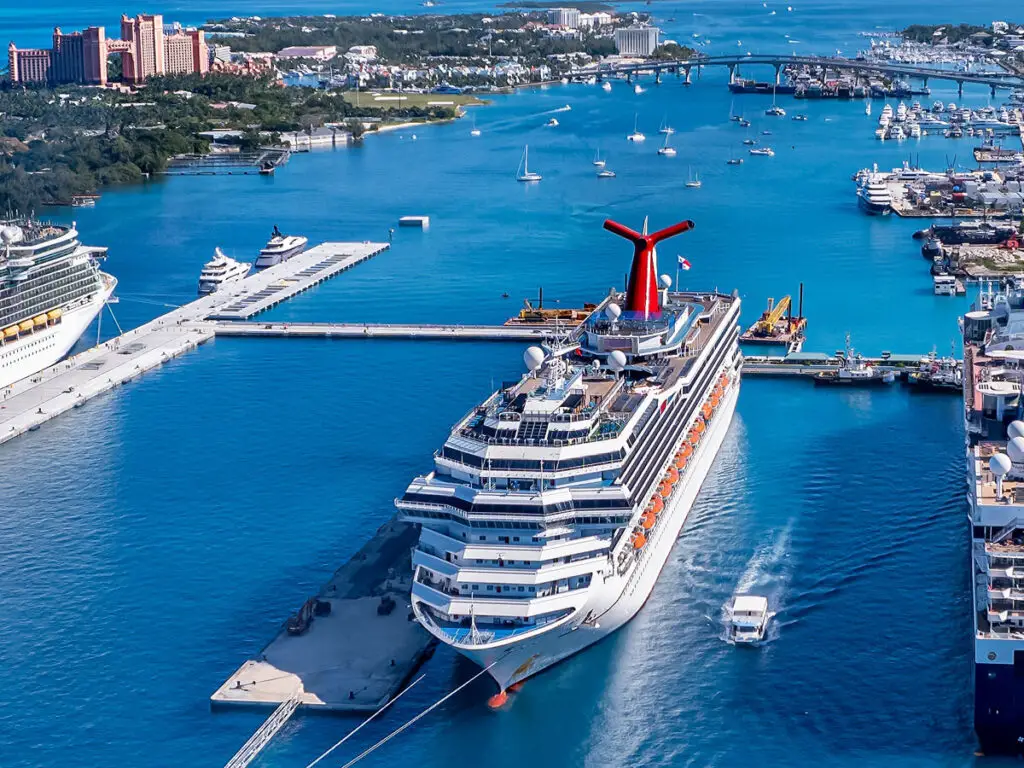 Carnival Itineraries
Carnival offer 333 different itineraries with some countries or regions that are visited more often than others. In fact as you will see from the table below, most of their itineraries focus on the Caribbean and the Bahamas. Their next most popular itineraries are in the South Pacific and Mexico.
| | |
| --- | --- |
| Countries / Regions | No. of Itineraries |
| Alaska | 12 |
| Australia | 16 |
| Bahamas | 83 |
| Bermuda | 7 |
| Canada & New England | 8 |
| Caribbean | 179 |
| Europe | 10 |
| Hawaii | 2 |
| Mexico | 20 |
| New Zealand | 6 |
| Panama Canal | 7 |
| Papua New Guinea | 1 |
| South Pacific | 24 |
| Transatlantic | 5 |
| Transpacific | 2 |
What Carnival tend to do is focus on one particular area in their itineraries. That is to say they do not tend to put regions or countries together. So they are as they are displayed on the website. A cruise of the Caribbean does not also include the Bahamas or Bermuda and vice versa.
However you might want a Caribbean cruise, but want to also go to the Bahamas. In this case you would need to select another cruise line like for example Royal Caribbean. Here is an article on Royal Caribbean ships, departure ports and where they travel to if you are interested.
Carnival Ships and Their Departure Ports
Carnival have 24 ships, but there are another 2 ships that are going to do their maiden voyage in 2023. That expands their fleet to a total of 26 cruise ships in 2023. The 2 new ships are called Carnival Venezia, which is said to have a fun Italian Style, and the Carnival Jubilee. For those that are looking to travel on a particular ship, here is a list of Carnival ports of departure for each one.
| | |
| --- | --- |
| Cruise Ship | Departure Port |
| Carnival Breeze | Galveston, Texas |
| Carnival Celebration | Miami, Florida |
| Carnival Conquest | Miami, Florida |
| Carnival Dream | Galveston, Texas |
| Carnival Elation | Jacksonville, Florida |
| Carnival Freedom | Barcelona, Spain Port Canaveral (Orlando), Florida |
| Carnival Glory | New Orleans, Los Angeles |
| Carnival Horizon | Miami, Florida |
| Carnival Jubilee (Coming in 2023) | Galveston, Texas Southampton, England |
| Carnival Legend | Baltimore, Maryland |
| Carnival Liberty | Port Canaveral (Orlando), Florida |
| Carnival Luminosa | Brisbane, Australia Seattle, Washington |
| Carnival Magic | Port Canaveral (Orlando), Florida Norfolk, Virginia Miami, Florida |
| Carnival Miracle | Los Angeles (Long Beach), California San Francisco, California |
| Carnival Panorama | Los Angeles (Long Beach), California |
| Carnival Paradise | Tampa, Florida |
| Carnival Pride | Tampa, Florida Rome (Civitavecchia), Italy Baltimore, Maryland Dover, England Barcelona, Spain |
| Carnival Radiance | Los Angeles (Long Beach), California |
| Carnival Spirit | Mobile, Alabama, Miami, Florida Brisbane, Australia, Tampa, Florida Seattle, Washington |
| Carnival Splendor | Sydney, Australia |
| Carnival Sunrise | Miami, Florida |
| Carnival Sunshine | Charleston, South Carolina |
| Carnival Valor | New Orleans, Los Angeles |
| Carnival Venezia (Coming in 2023) | New York, New York Barcelona, Spain |
| Carnival Vista | Port Canaveral (Orlando), Florida Galveston, Texas |
| Mardi Gras | Port Canaveral (Orlando), Florida |
Carnival Ships and Where They Sail
| | |
| --- | --- |
| Cruise Ship | Sails To |
| Carnival Breeze | Caribbean |
| Carnival Celebration | Caribbean |
| Carnival Conquest | Bahamas, Caribbean, Panama Canal |
| Carnival Dream | Caribbean, Panama Canal |
| Carnival Elation | Bahamas, Caribbean |
| Carnival Freedom | Bahamas, Caribbean, Transatlantic |
| Carnival Glory | Caribbean, Panama Canal |
| Carnival Horizon | Caribbean |
| Carnival Jubilee (Coming in 2023) | Caribbean, Transatlantic |
| Carnival Legend | Bahamas, Bermuda, Canada/New England, Caribbean, Panama Canal |
| Carnival Liberty | Bahamas |
| Carnival Luminosa | Alaska, Australia, New Zealand, Papua New Guinea, South Pacific, Transpacific |
| Carnival Magic | Bahamas, Bermuda, Canada/New England, Caribbean |
| Carnival Miracle | Alaska, Hawaii, Mexico |
| Carnival Panorama | Mexico |
| Carnival Paradise | Bahamas, Caribbean |
| Carnival Pride | Bahamas, Canada/New England, Caribbean, Europe, Panama Canal, Transatlantic |
| Carnival Radiance | Mexico |
| Carnival Spirit | Alaska, Bahamas, Caribbean, Panama Canal, Australia, Papua New Guinea, South Pacific |
| Carnival Splendor | Australia, New Zealand, South Pacific |
| Carnival Sunrise | Bahamas, Caribbean |
| Carnival Sunshine | Bahamas, Caribbean |
| Carnival Valor | Caribbean |
| Carnival Venezia (Coming in 2023) | Bahamas, Bermuda, Canada/New England, Caribbean, Transatlantic |
| Carnival Vista | Caribbean |
| Mardi Gras | Caribbean |