Horse Riding in Malta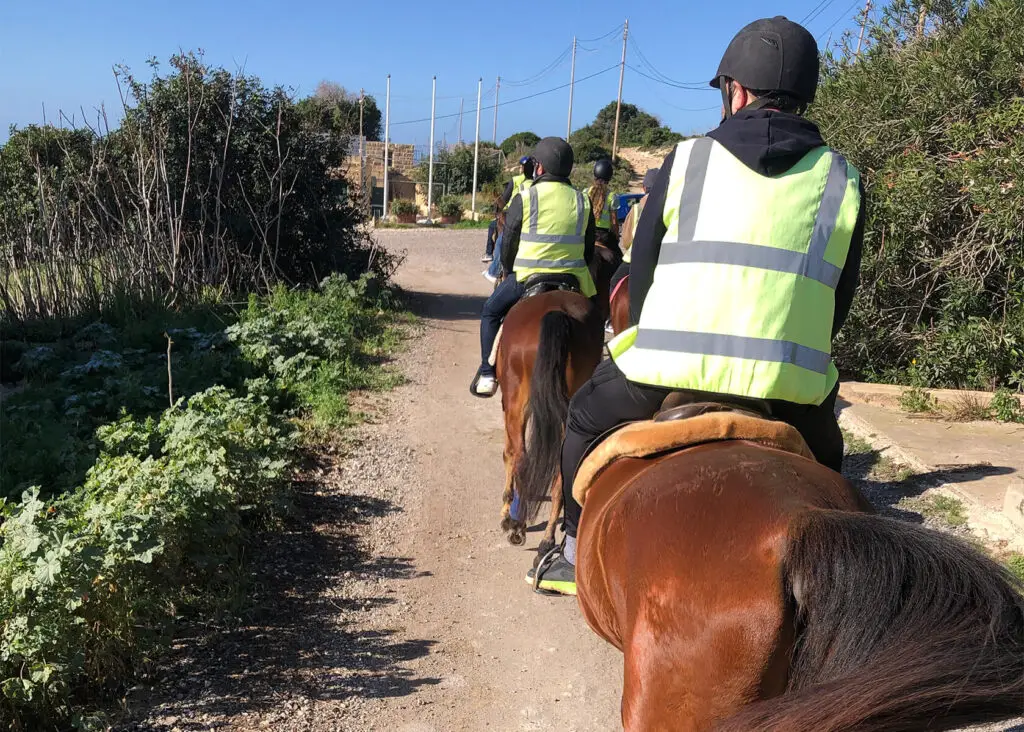 There are several places you can take the kids for horse riding in Malta. We went along to the one in Golden Bay and had a ball horsing around!
Golden Bay Horse Riding
Age Rating: 5+
Cafe: No
Parking: Yes
Address: Golden Bay Horse riding, Golden Bay.
Cost: €25 adults, €20 kids
The Riding Experience
What is great about horse riding in Golden Bay is that it is a country area. You and the kids will be able to appreciate beautiful views while riding.
Especially so during the cooler months after it has rained. As a result you will see more lush green grass across the hills to appreciate while horse riding in Malta.
The people running the stables are friendly and so are the horses. Firstly before you go on horseback, they will ask you if you have ever ridden a horse before.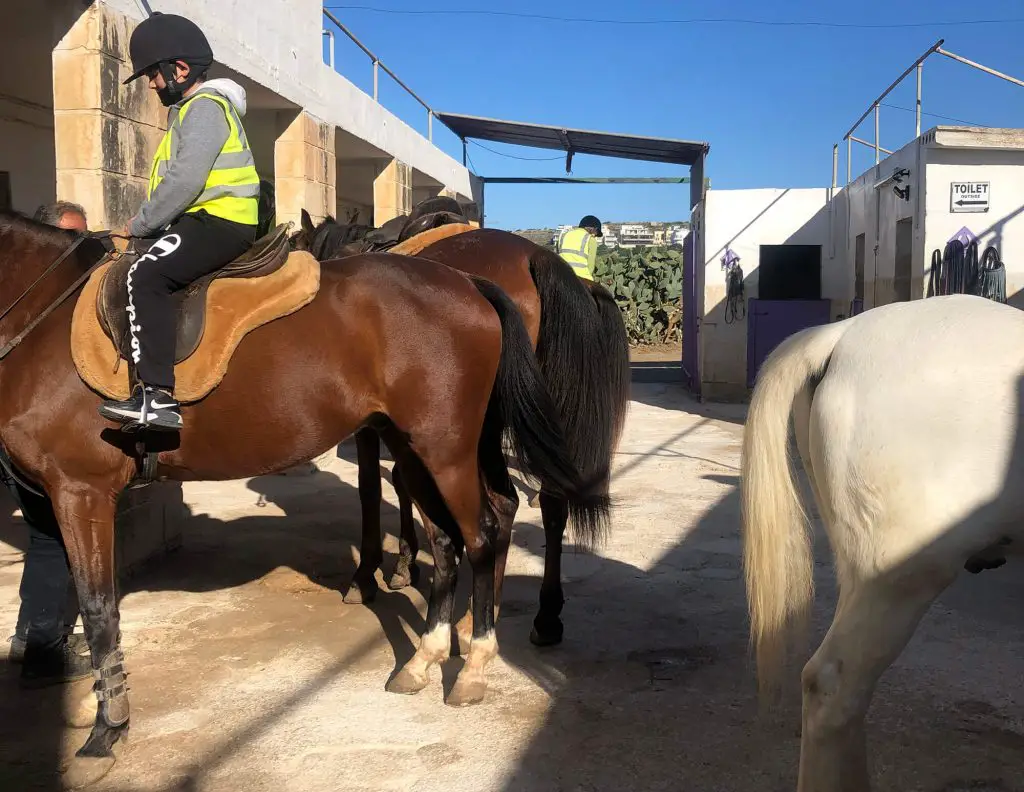 The first year we had gone I hadn't ridden any horses before. So they gave me a horse with a very sweet disposition called Guinness, but he tried eating all sorts of vegetation along the walk! We are under strict instruction not to let that happen, so I kept trying to pull him away from the tasty grass.
They provide you with a well-fitted helmet and help you get up on horseback. They make sure you are properly in position before they get going.
Little kids are not allowed on large horses, but ride smaller horses. The smaller horses are tied to a larger horse saddled by the group leader. This year I went along with family and my nephews, and we were all strapped together because the kids felt safer that way.
The little nephew got the smaller horse that walked in a straight line and very steadily. The older nephew's horse offered a little bit more of a bumpy ride even though we were walking along the same path.
We all followed along the track with the rest of the group. Older children that are able to follow instructions on how to manage a horse can ride a horse on their own. However they will still be closely monitored by the group leader.
I was told that horse riding would last around an hour. However it took a little longer than that with setting up. The views in Golden Bay are amazing and it was fun to do it on horseback.
Here is a quick pic that I managed to take from my mobile phone while riding Guinness.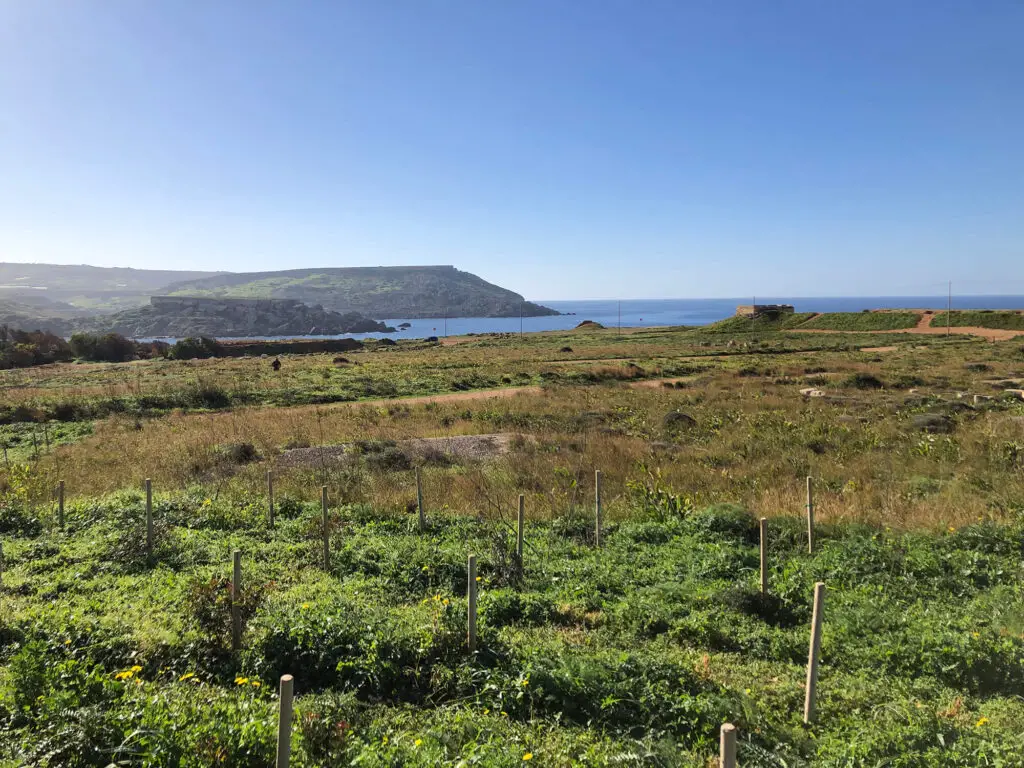 Suggestions
If you would like to go horse riding you should firstly check the weather forecast. You can book a few days in advance. Like that you will have more certainty what the weather is going to be like.
As mentioned earlier, Golden Bay horse riding do not have a café area. However not far from the stables are several places you could go for a snack or meal. That would include places around and inside the beach area near the Radisson Golden Sands Hotel.
Related Articles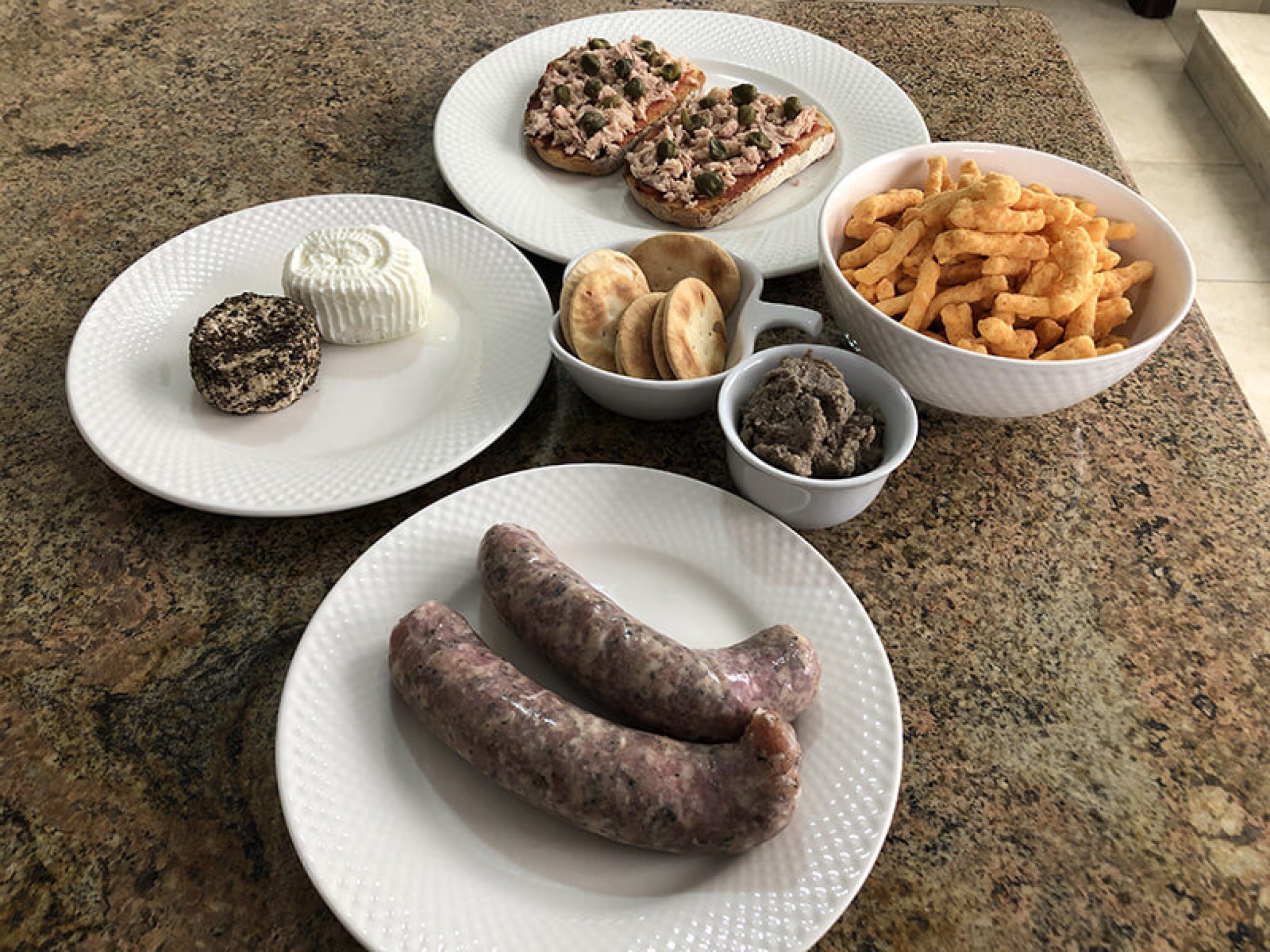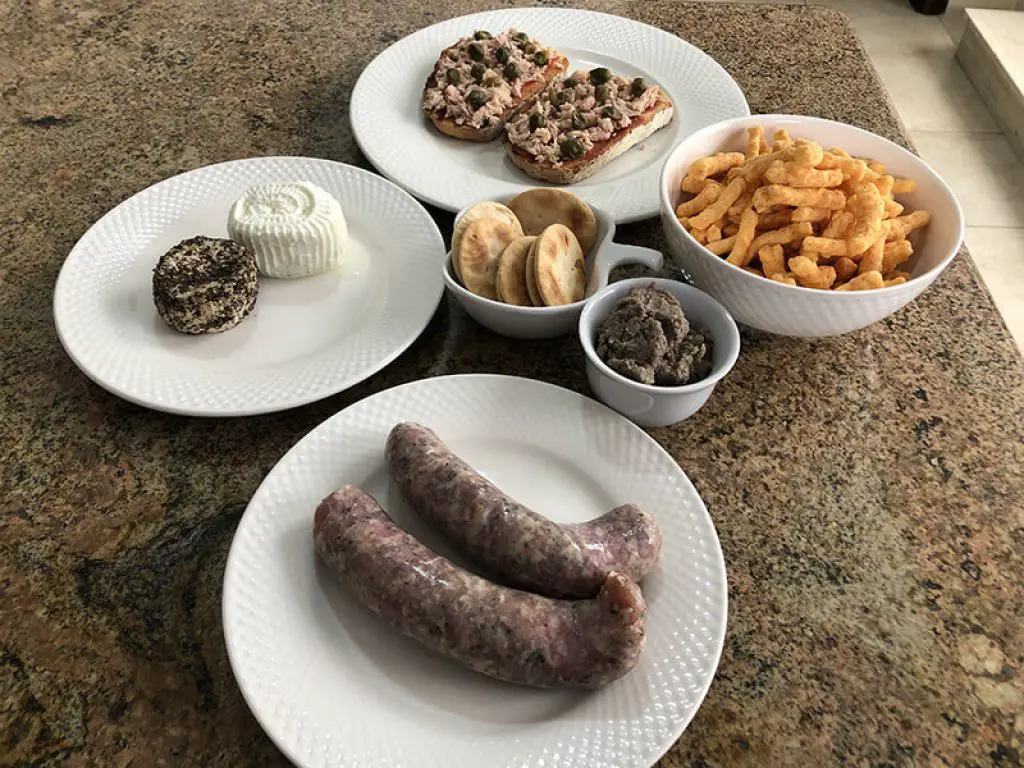 A Guide to Savoury and Sweet Traditional Maltese Snacks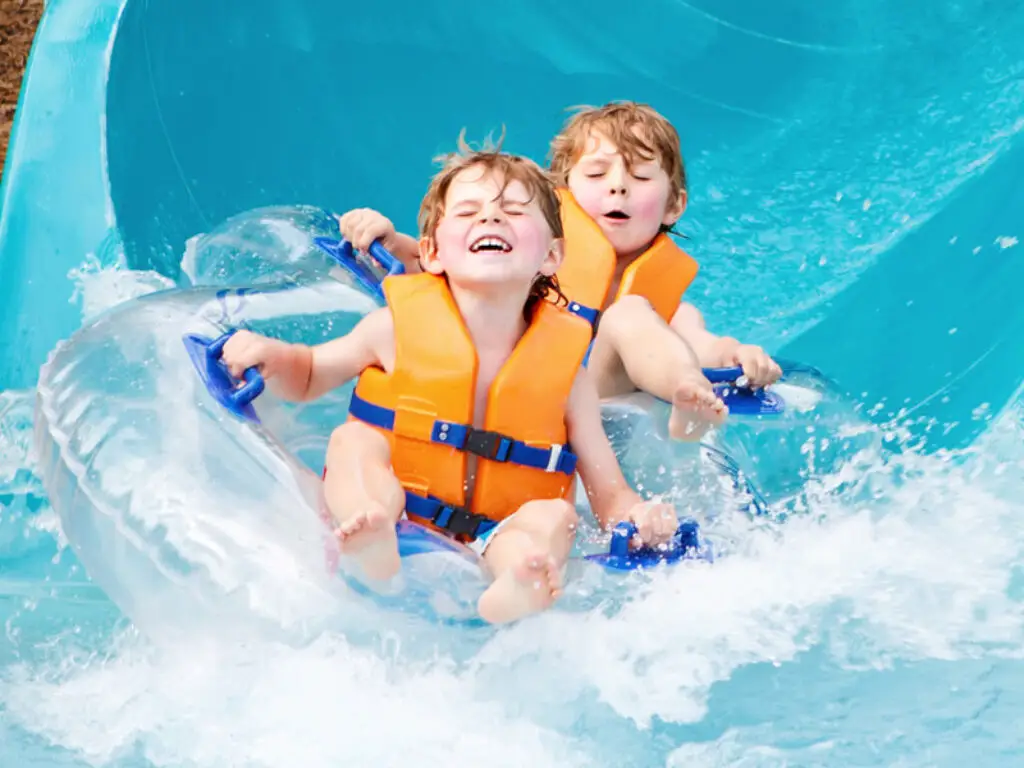 Discover the Water Parks in Malta to Visit in Summer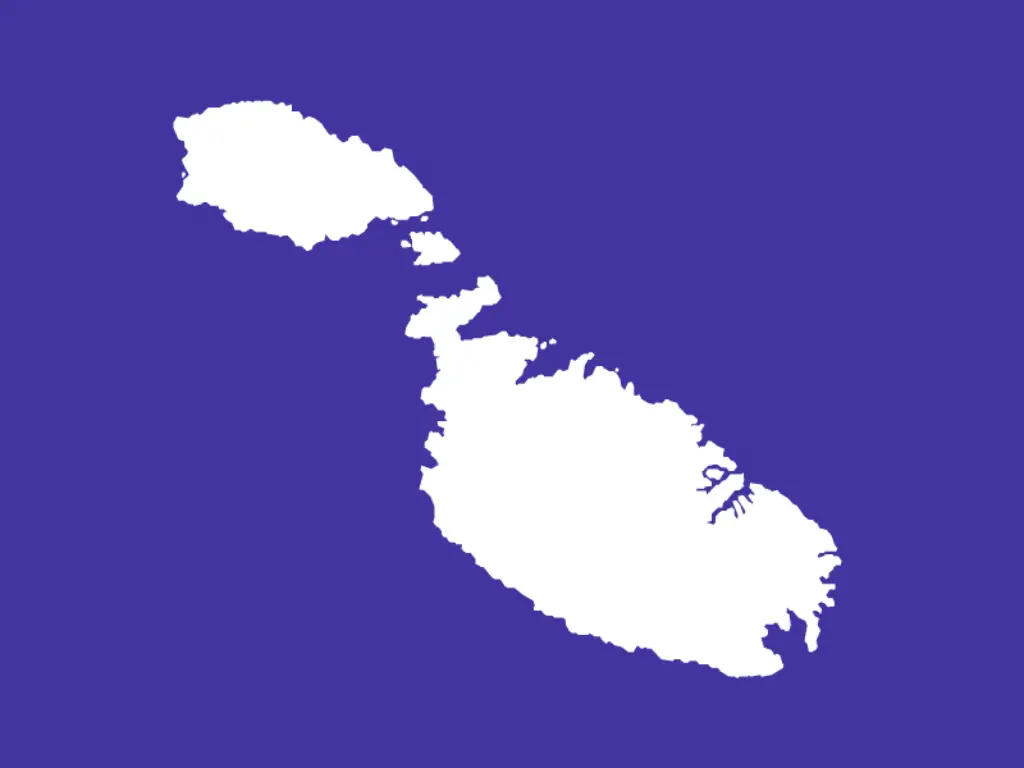 Holiday in Malta | Highlights | Kids Activities | Itineraries | Guides