Are Cruise Prices All Inclusive? What Is & Is Not Included
Cruises are a beautiful way to take a holiday. With room cleaning, beautiful meals served all day, and no need to arrange transportation, even mum can take time to relax. However one common question is about the cost; is a cruise all inclusive?
Most cruises are considered all-inclusive because meals, lodging, and basic entertainment are included in the ticket price. However, even the most all-inclusive packages do not usually include alcoholic drinks, shore excursions, special restaurants, and spa visits.
To learn more about ensuring your all-inclusive cruise holiday meets all your needs, keep reading below!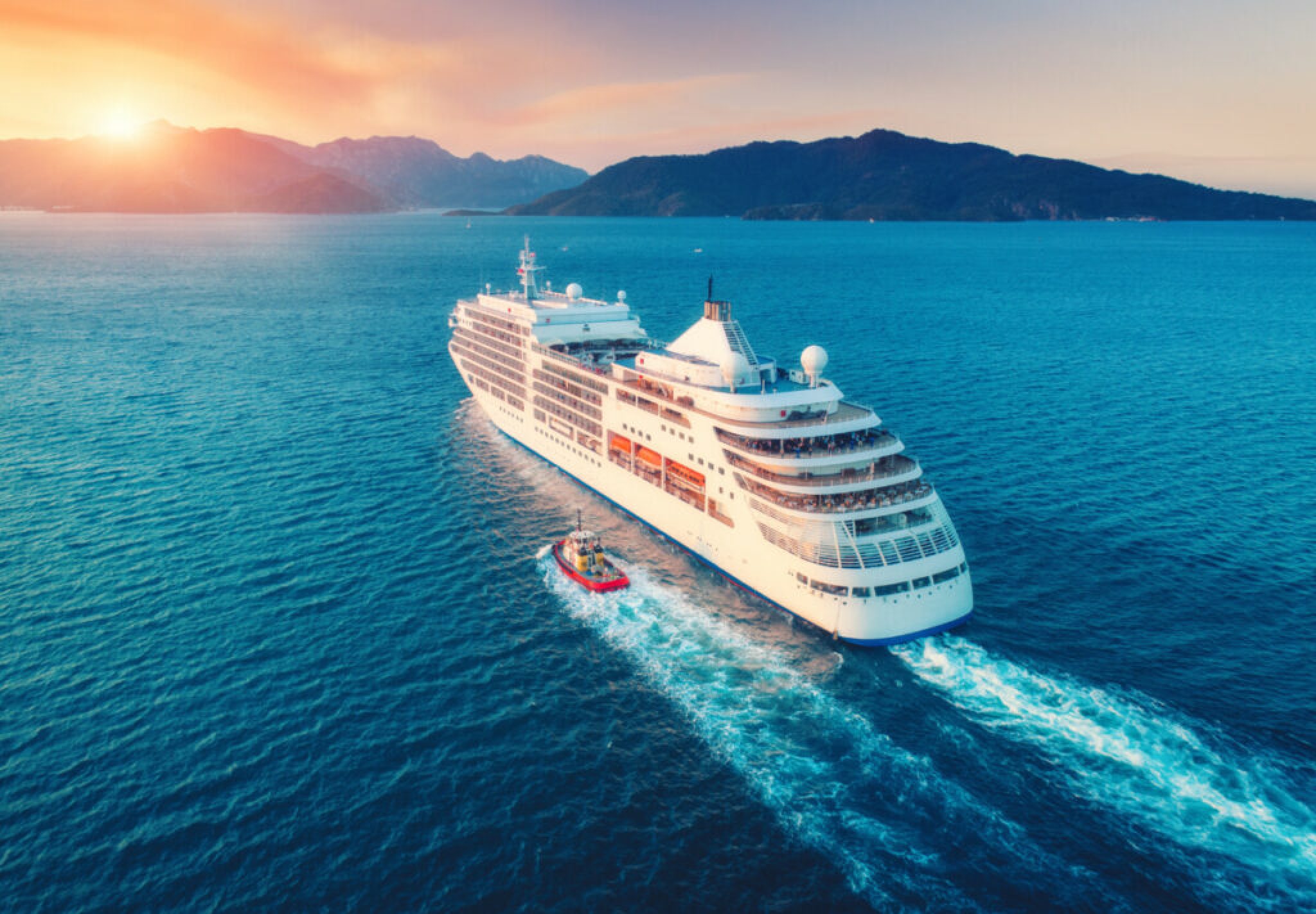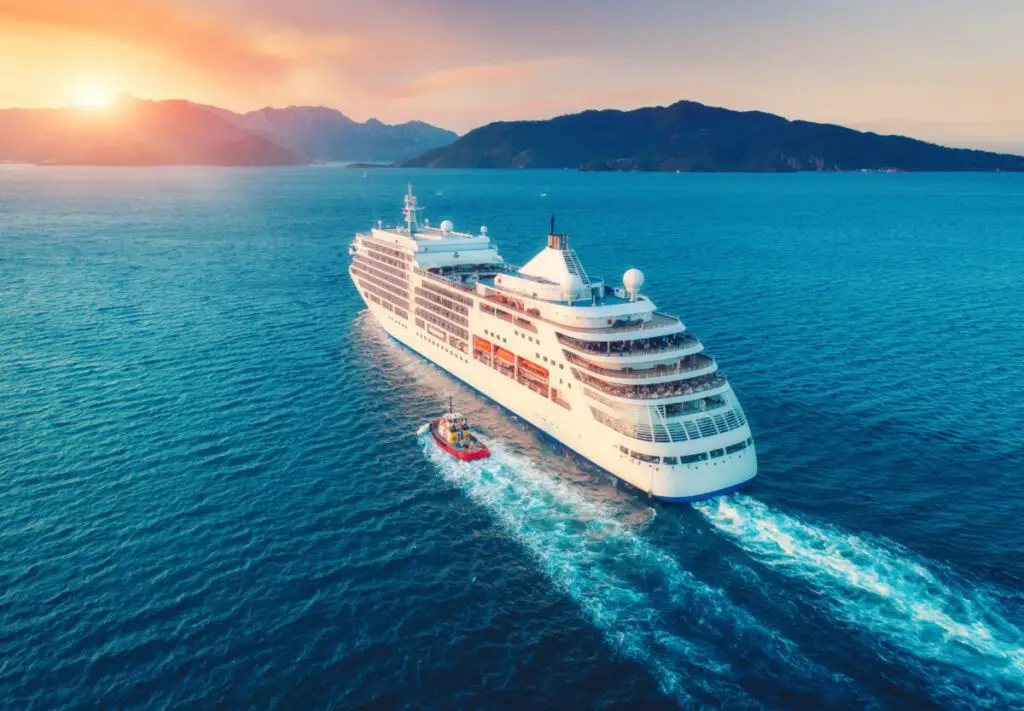 Are Cruise Prices All-Inclusive?
Carnival Cruise Line
Carnival, which has long held a reputation as one of the cheapest cruise lines that a family would still want to sail on, is considered by many to be a "mostly-inclusive" company. You are guaranteed a clean room every day, turn-down service at night, buffet meals, several restaurants that are free to all, excellent dinners and brunches in the two main restaurants, and several beverages on tap, but you'll pay for some things that may surprise you.
Any alcoholic drink will be an extra fee, which is common across many cruise lines. However, some people are surprised to find that soda, even a simple Coke, costs an extra fee. It doesn't matter if you get it from the lounge, a bar, or at dinner to accompany your steak.
Carnival also doesn't include Wi-Fi, phone service, on-ship messaging from the app, room service, or anything in the spa. If those are valuable parts of your cruise experience, you may want to try another line.
Celebrity Cruises
Celebrity Cruises is one of the most expensive cruise lines, but the all-inclusive base package is incredible. It includes drinks, wifi, activities, and entertainment that you will struggle to find in a base package for any other cruise line, making every guest feel special.
If you want even more pampering, you can select the Elevate or Indulge package that adds a budget for shore excursions, spa days, meals at specialty restaurants that aren't covered in the all-inclusive package, and specialty mixed drinks. With all the locations these cruises visit, this extra level of care can be absolutely priceless for guests who need to relax.
Celebrity even offers hotel stays, airline shuttles, and help to book connecting flights for their cruises, depending on the plan. As far as options for truly all-inclusive service go, you can't do better.
Costa Cruises
Costa Cruises offer two groups of rates, but the company doesn't go into much detail on what those include until you're actually signing up for a cruise.
The first offered rate, "My Cruise," is the basic level. It includes everything you'd expect on a basic cruise, like access to the pool and basic dining. Everything, that is, but free tap water outside of the main buffet. You'll want to have a water bottle you've brought from home and can refill as needed.
The second rate, which is actually called "all-inclusive," includes unlimited drinks and the option to choose a suite instead of a normal cabin.
With Costa Cruises, it is important to know that there is no additional free food beyond the main mealtimes. There are restaurants on board that serve excellent food, but they cost anywhere from €25-€30 per person on most ships. If you didn't eat during the expected breakfast, lunch, afternoon tea, or dinner hour, you'll find you're out of luck.
Costa calls their cruises all-inclusive, but they may not meet your needs as well as a cruise that doesn't make the same claims.
Cunard Line
The Cunard Line cruises are considered all-inclusive, but they have several amenities that are not included and may surprise voyagers. For example, the specialty afternoon tea is an extra charge, and all wifi costs extra, too. Besides that, your dining room and other services may depend on the grade of room that you booked.
This cruise line is elegant, but it will make you feel the price difference in your booking more keenly than many other lines will. Even the all-inclusive booking feels less inclusive when you're separated by ticket price at dinner.
Disney Cruise Line
Disney cruises are an all-inclusive cruise line that really does feel all-inclusive. A holiday on a Disney cruise will help every child feel that unique Disney magic, regardless of how much their tickets cost. This is one of the most popular features of these cruises.
It's easy to see what isn't included in the base ticket price, which is a nice change from many other cruise lines. Adult drinks, adults-only restaurants, childcare for children under age three, and a few other common features are not included without an extra fee, but there are no surprises.
Holland America Line
Holland America takes the idea of "all-inclusive" to a higher level than most other cruise lines. Their normal ticket is comparable to most other cruise holidays, offering food and lodging with the option to select drink packages or shore excursions for an additional fee, but in 2021 they created the "Have It All" option.
The Have It All addition to the normal ticket makes a Holland America cruise into what many people think all-inclusive should mean. Shore excursions, drinks, and wifi are all included to a limited extent in this package, costing travelers less than they'd spend buying each feature individually.
If you're looking for a truly all-inclusive cruise holiday, this extra package may well be worth the money spent.
MSC Cruises
MSC cruises is another line that is almost all-inclusive but delivers amenities according to a tier that's stricter than other lines. The lowest tier doesn't even include room service with a delivery fee.
While it is still a cruise, and that is always going to include buffet food, a room, and cleaning services, MSC cruises have a marked difference between their all-inclusive packages and the basic package. At the top, there are butlers, private lounges and beaches, memory foam mattresses, and a welcome package of prosecco and chocolate, and that's just the start.
At the lowest tier, there's a room, buffet access, and the option to purchase other amenities and activities like a ride on the zipline or a drink.
If you're looking to feel pampered on an all-inclusive cruise, you'll need to buy one of the additional packages on an MSC cruise. You can still have fun without it, but you'll be sure to notice the difference between yourself and some of the other guests.
Norwegian Cruise Line
Norwegian cruise lines have an above-and-beyond tier that they consider truly all-inclusive, as it includes special things like extra drinks and activities, but their basic tier can still be easily considered all-inclusive.
The basic Norwegian cruise package includes live music, nightclubs, mini golf, 24-hour food options, and their signature Freestyle Dining that allows guests to choose when and where they want to sit in the luxury dining room for their meals. You can easily travel on Norwegian Cruise Lines with the basic package and still feel pampered, even if you are spending a little extra to get an alcoholic drink with your dinner.
As far as affordable all-inclusive cruises go, Norwegian is very nice.
Princess Cruises
Princess Cruises are considered close to all-inclusive, but it's hard to find what the base package includes. The cruise line is pushing for guests to upgrade to their all-inclusive deluxe package options instead.
These packages cover more of the things guests want, like photo packages and drinks, but they do have a higher cost per night. Before booking a Princess cruise and hoping that "all-inclusive" includes what you want on your holiday, it would be wise to do more research to make sure it currently covers your priorities.
Royal Caribbean International
Royal Caribbean may not be considered truly all-inclusive by some measures, but they get points in a few different areas.
First, their website is easy to navigate and you don't have to hunt to find what's actually included! You can easily see what a basic ticket gets without being overwhelmed by upselling and add-on experiences. Even the basic package guarantees a great time, and you can easily go the whole cruise without buying additional things.
Royal Caribbean International offers food, entertainment, and quality lodging with additional packages available to customize your trip. You can take a holiday on these cruises and feel like you belong, not like you just couldn't afford to match your neighbor. That alone makes this cruise feel much more "all-inclusive" than a more posh cruise on another line.
What Is Included In Cruise Prices?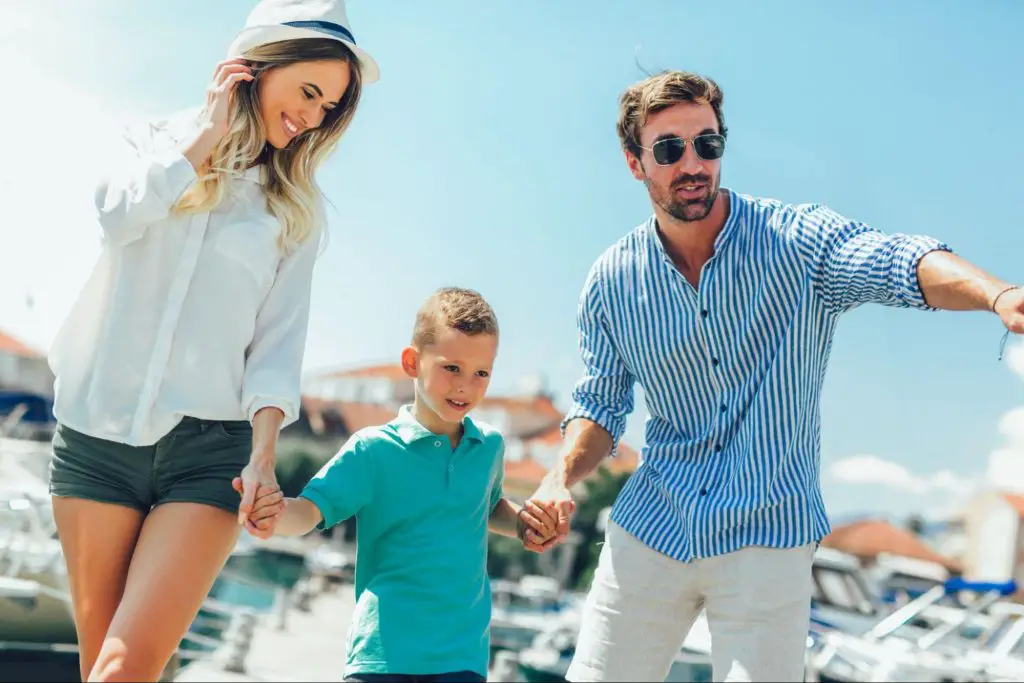 Different cruise lines offer different perks and features, but some things are consistent. You can reasonably expect your base-price cruise ship holiday to include buffet meals, a few non-alcoholic drinks like juice and coffee, sit-down dinners with a waiter and multiple courses, turn-down service in your room, live entertainment, some activities, and access to lounges and ports of call.
At these ports of call, you and your family can disembark for free, choose your own adventures for the day, and return to the ship when you're done exploring. You don't need to choose a shore excursion package in order to leave the ship, even if they're available. Just make sure you're back in time for the ship to leave, or you'll have to find your own way home.
Cruises are a fantastic way to enjoy a holiday without worrying about scheduling, meals, finding a hotel, or any of the other stressors we've come to expect. Every basic amenity you'd expect on a cruise will be included. There are even free kids' clubs on most ships for children over age 3! Cruises are as close as a parent can get to a truly stress-free holiday.
What Is Not Included In Cruise Prices?
Cruises, while inclusive of the majority of items people would want, don't include every feature that some of us might imagine. Special shore excursions with planned activities, alcoholic drinks to satisfy a grown-up palate, steakhouse lobster dinners, and even sodas are often offered with an extra fee.
Here are some of the most frequently seen extra charges.
Tips and Gratuities
When you see a cruise advertised for a ridiculously low price, you might think it's too good to be true. After all, who would approve that price?
In many cases, the reason that price is so low is because of added fees that come during the purchase. Many cruise lines will add a significant amount of money for tips for all the crew members that will assist you during your stay. This is not optional, and you will be expected to tip them either beforehand, during the purchase, or after when you're settling your final bill.
Drinks, Alcoholic and Otherwise
Cruise lines are generally expected to have tap water, lemonade, juice, coffee, and tea available in the buffet area all day. Thirsty guests can refill water bottles from home, or have a drink from available cups while in the buffet area. Any other drink in this area will have to be purchased from waiters that are walking around to help.
While some cruise lines offer free soda, this isn't the case everywhere. Guests are generally allowed to bring some soda from home and can purchase it on the ship, as well as bottled water.
Bars and pubs on the ship offer alcoholic beverages, and they can also be purchased in many entertainment venues, clubs, and at meals. You can choose to pay for individual drinks, or you can purchase a drink package to use during your cruise that generally gives you up to 15 drinks a day.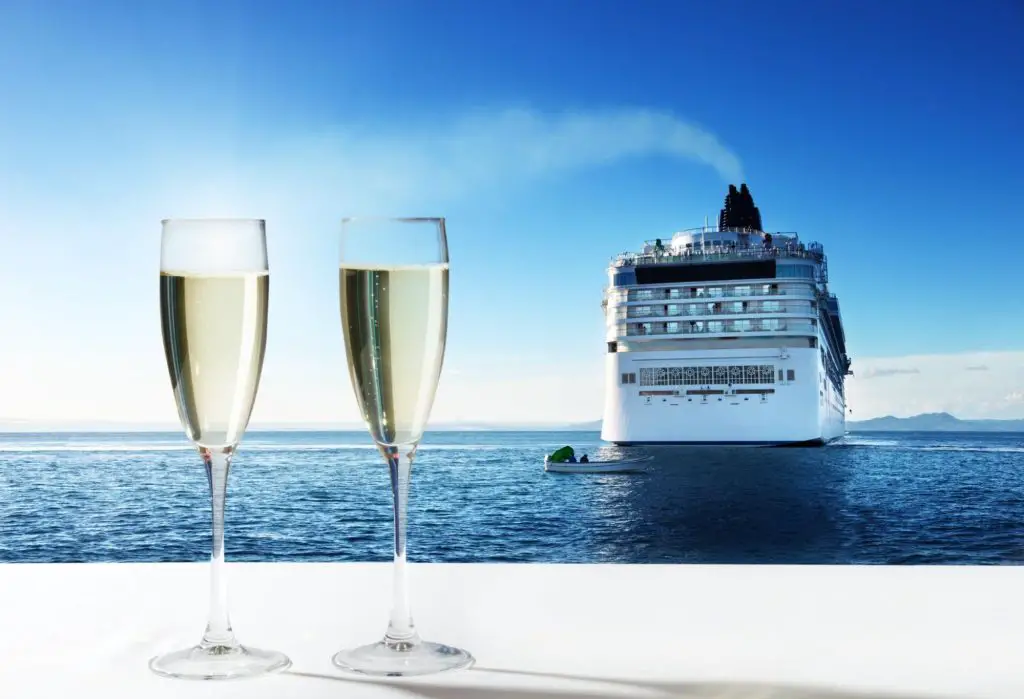 Afternoon Teas
Afternoon teas are often free, with the exception of the tea itself. That would be the same price as your cruise line's soda charge, in most cases.
Shore Excursions
Shore excursions can be purchased as a package deal either before or during your cruise, but they can sell out quickly if you hesitate. You can have a great experience without these packages, but some might be worth your money to try!
Room Service
Room service can sometimes be free, like Carnival's complimentary continental breakfast delivery, but this isn't guaranteed. There is often a charge for the food and the service, and it can be steep. With so much free food available on board, most guests prefer to go to meals rather than have them delivered.